This day 4 years ago, Joe, Elsa & I packed up our things & moved from our much loved old house in to our 'forever' home; Baylyn House. Anniversaries always make me reflect & reminisce on the past & it's safe to say we've done a whole heap to this place & made some incredible memories within these old walls. If only they could talk.
I was 8 months pregnant when we were handed the keys (& had Rory exactly 1 month later…) meaning it was a big old rush to get everything sorted (& obviously a few rooms decorated #priorities…) before we had a screaming newborn & a lot less time on our hands with 2 under 2. It was a bit of a mad rush to get as much done as quickly as possible & so I was up a ladder with paint brush in hand the day before he decided to make his super speedy appearance.
We've come a long old way in the 4 years we've lived here, as you'll see from the pictures, not only in terms of decorating but also as a family & in ourselves.
So heres some pictures of our journey & some before/afters….
Starting with the kitchen which was given a lick of paint which gave it a whole new lease of life & is still going strong.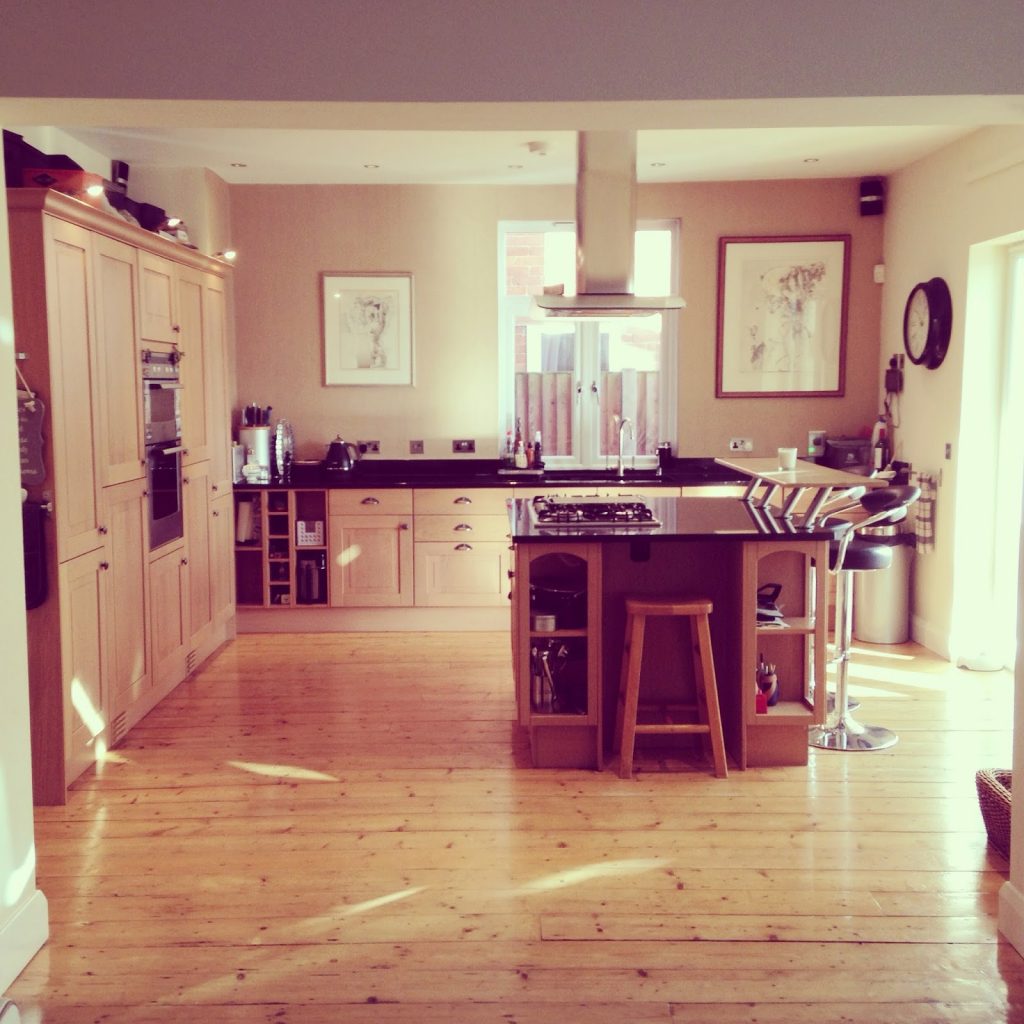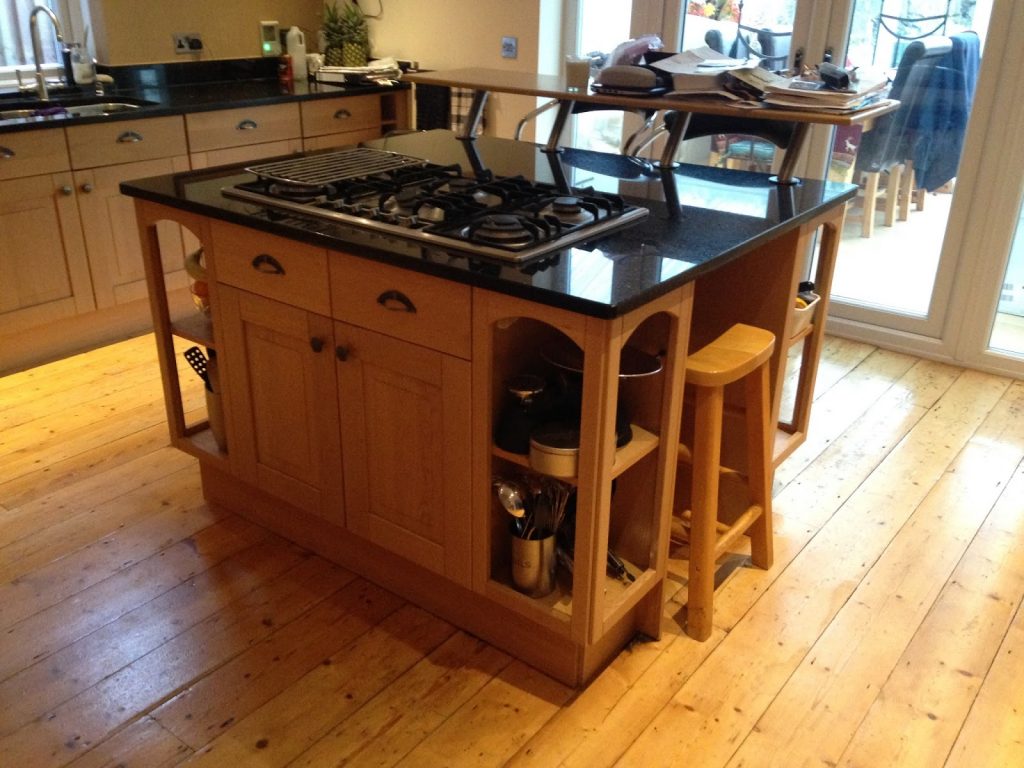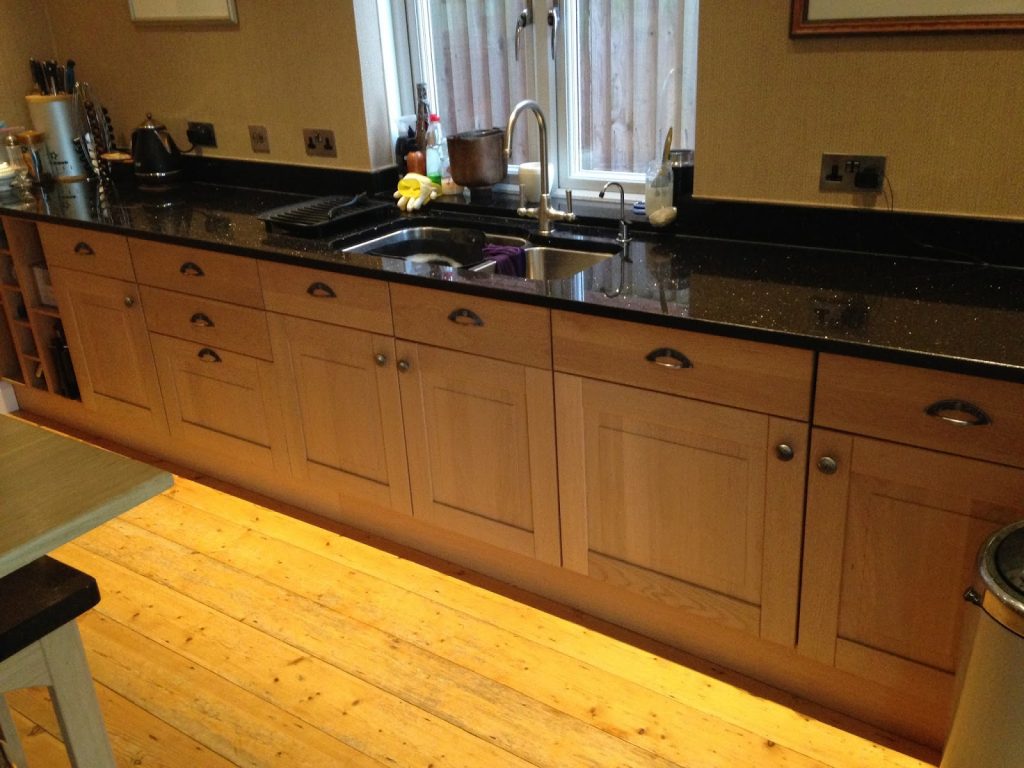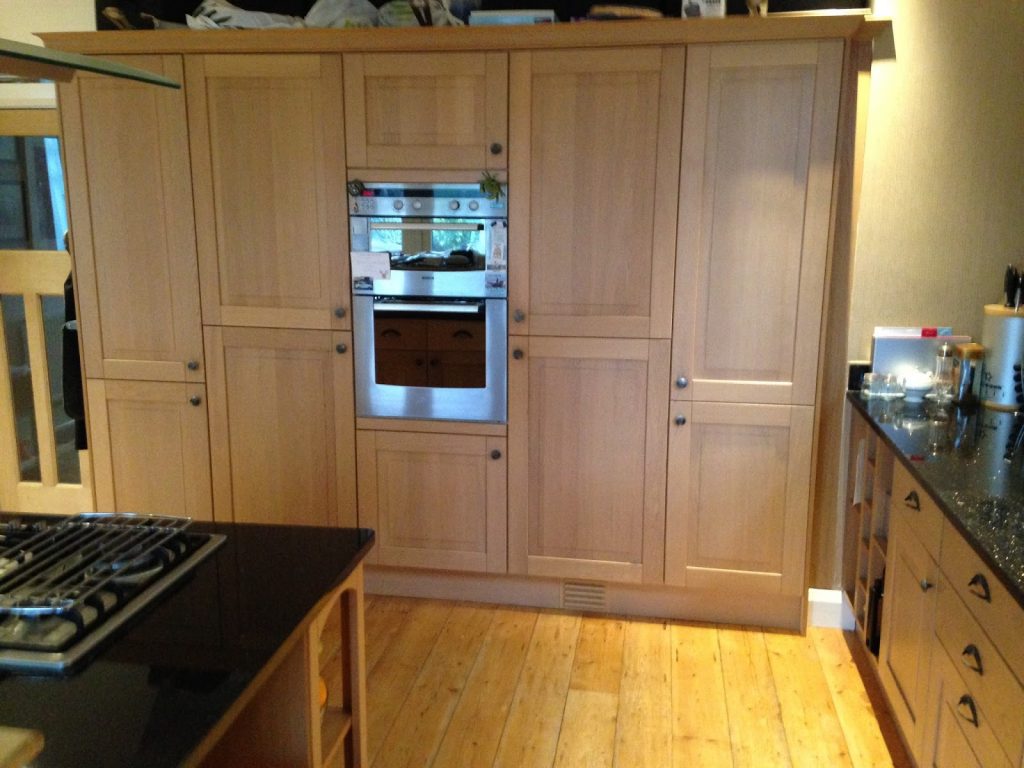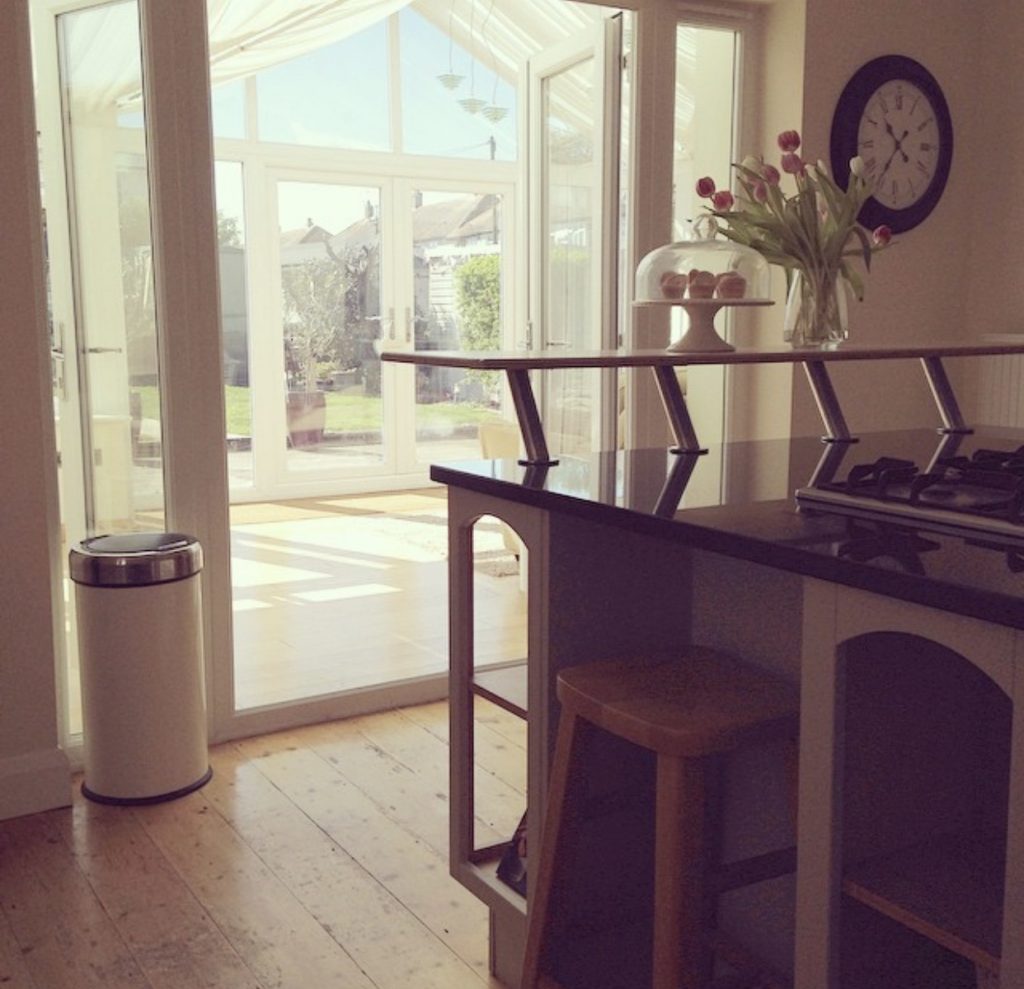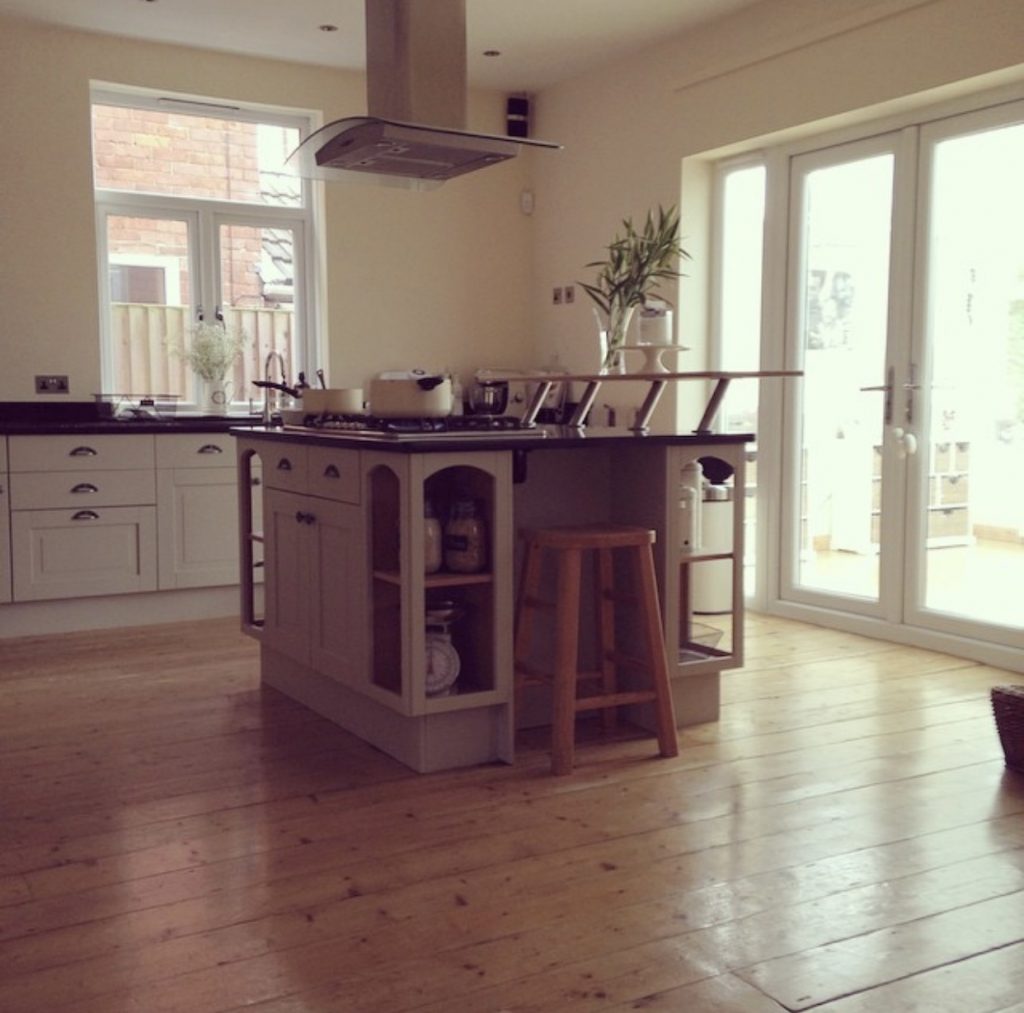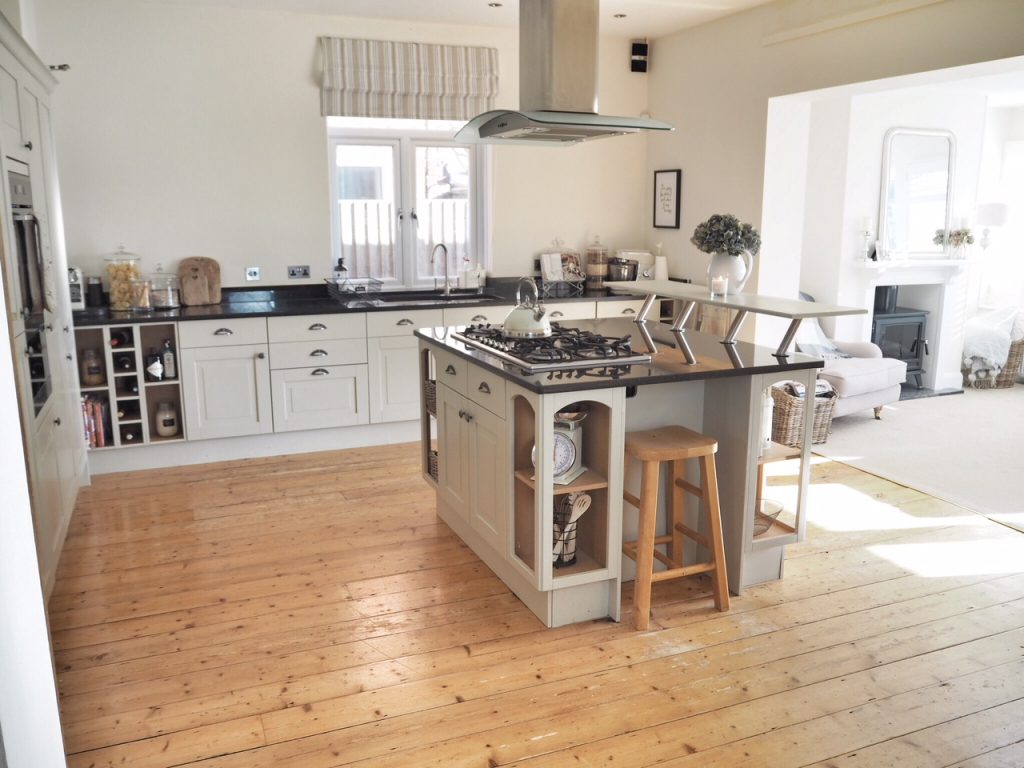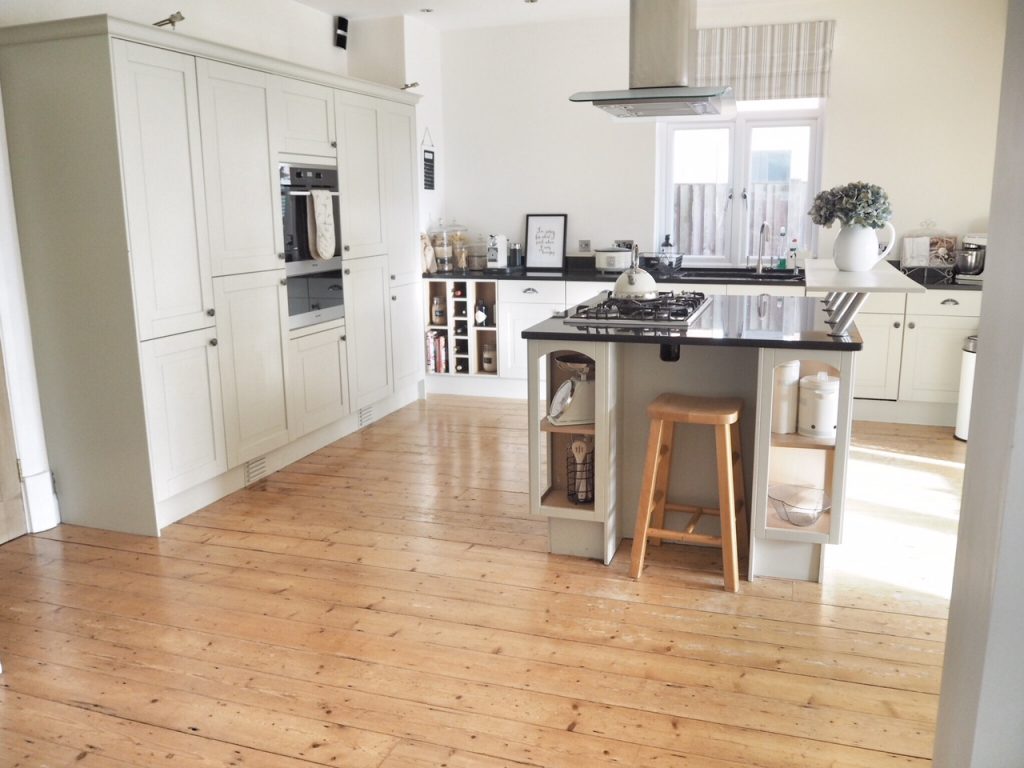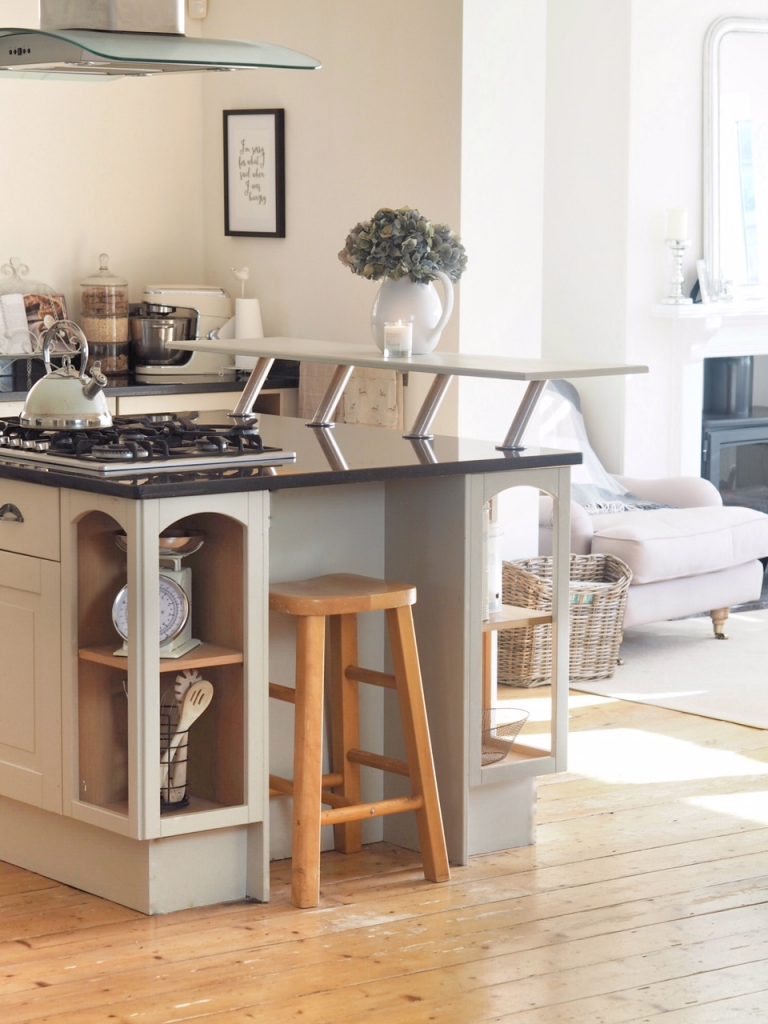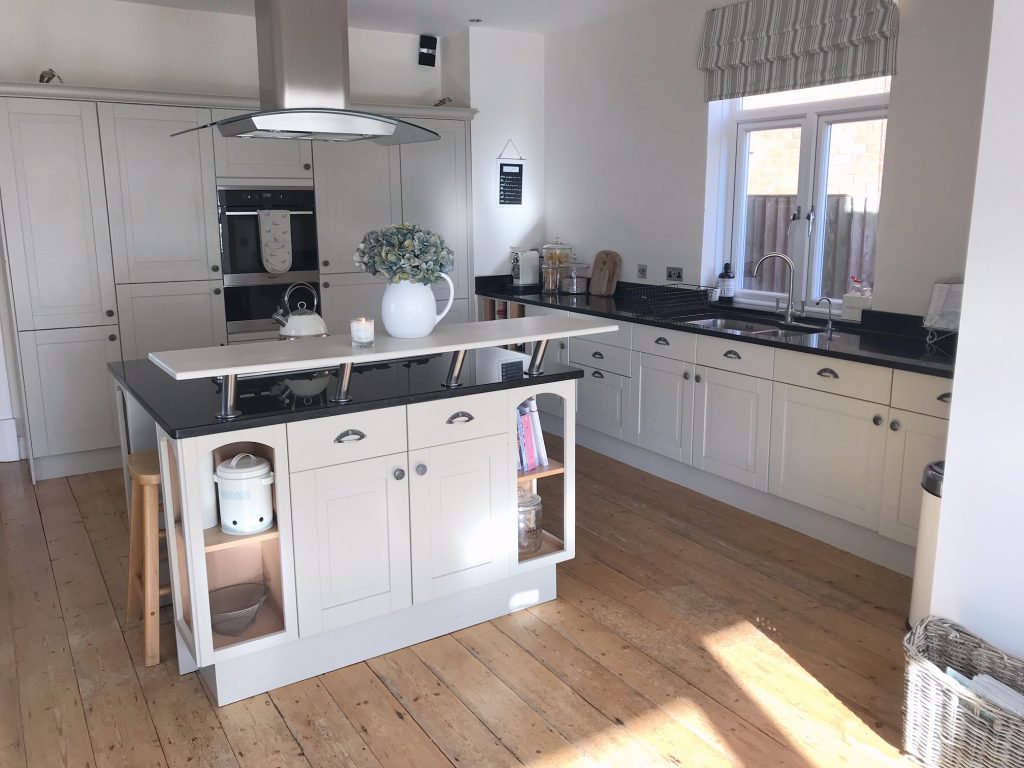 Next up is what used to be the lounge/living room which is now our dining room (complete with window added!). Here's a before shot leading on to before we did the conservatory revamp & some current pictures.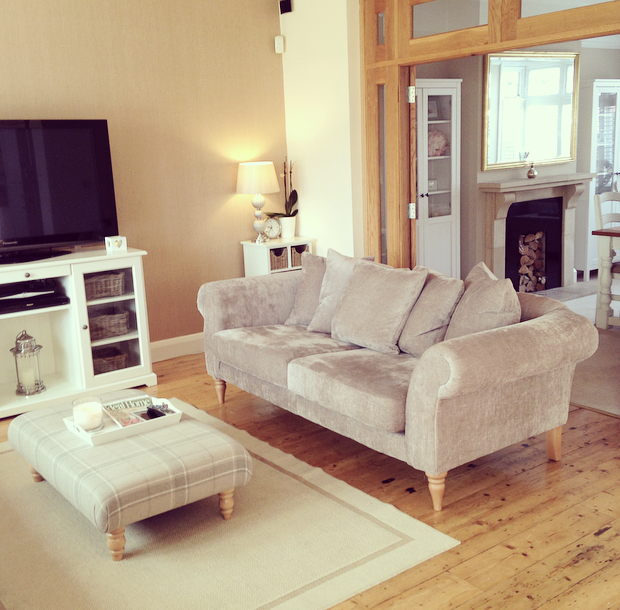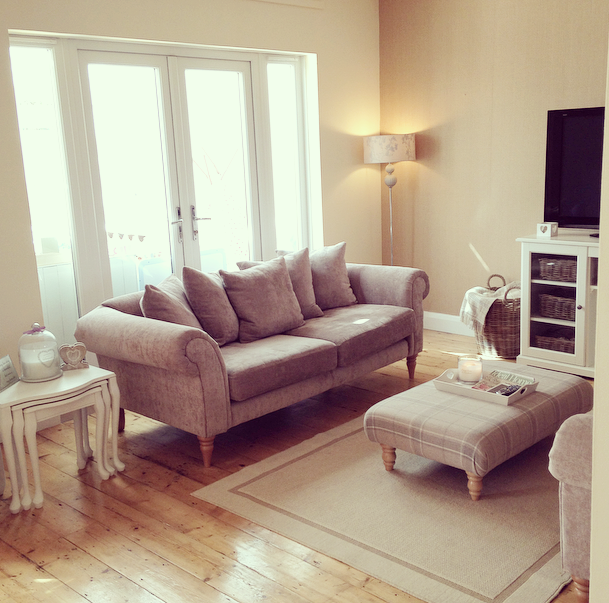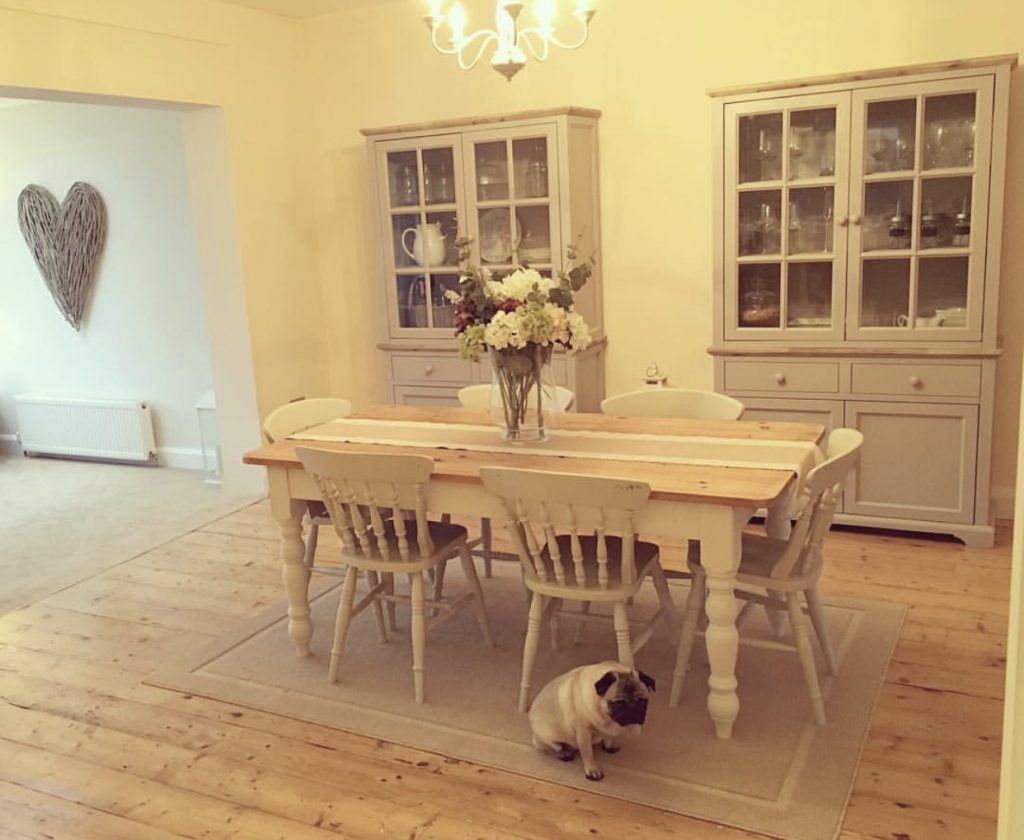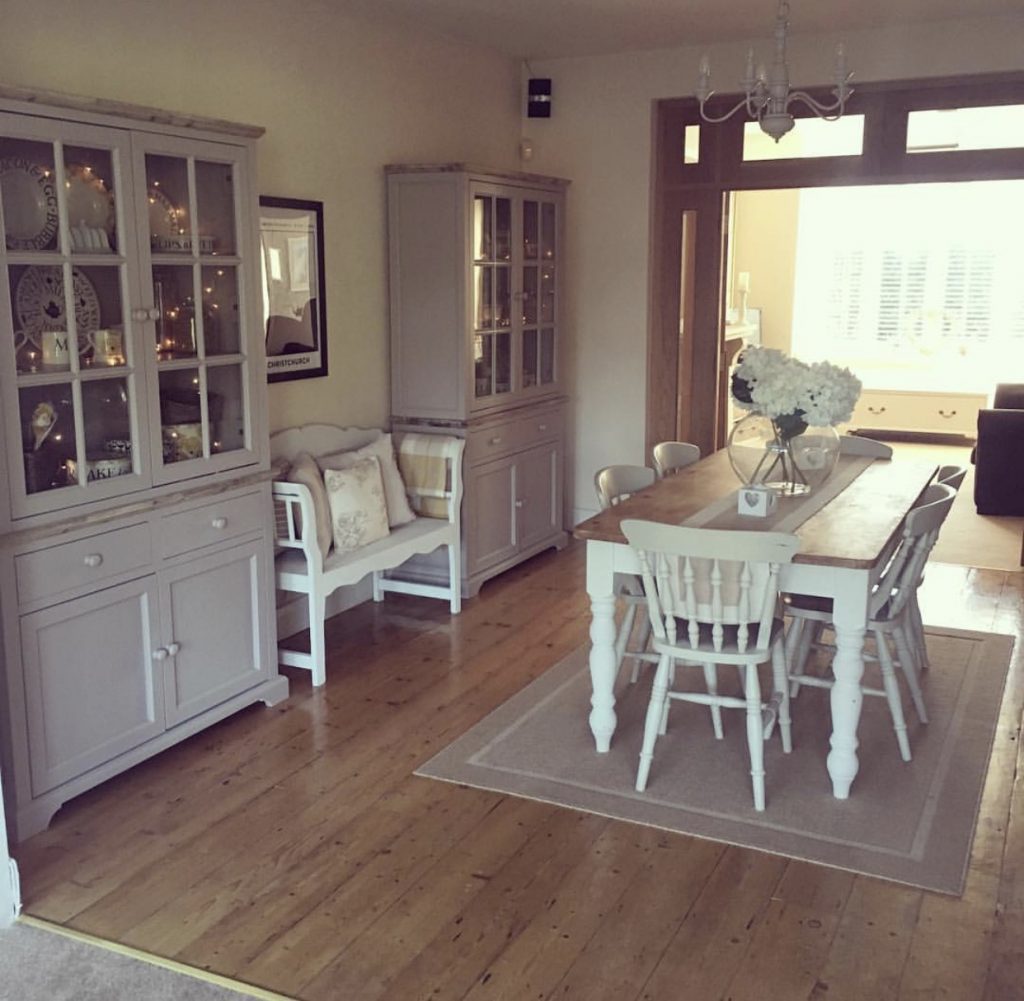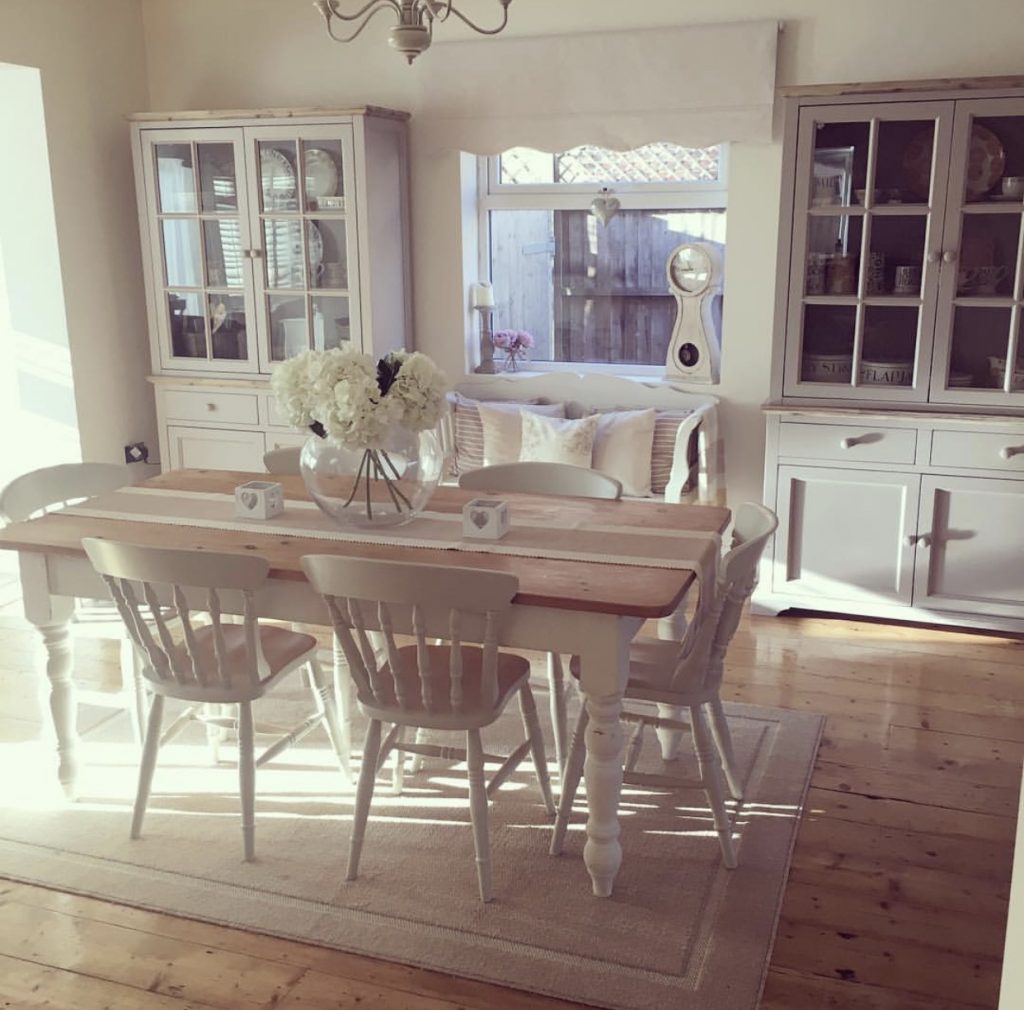 Then the playroom which was our dining room, again a before shot, some in-between & current.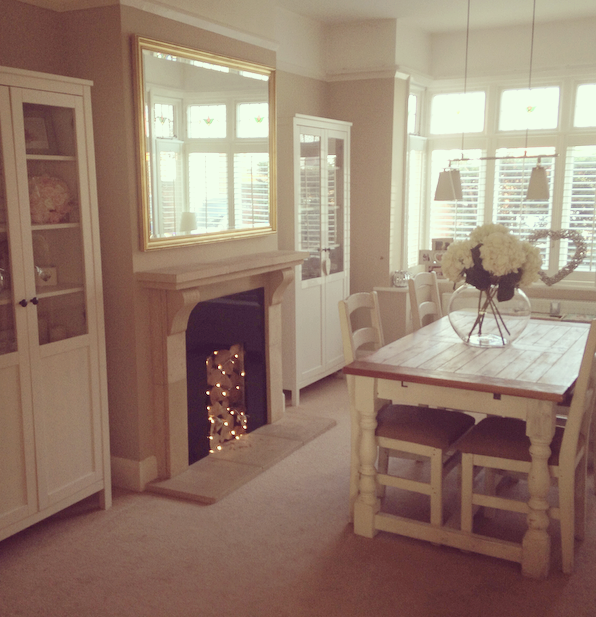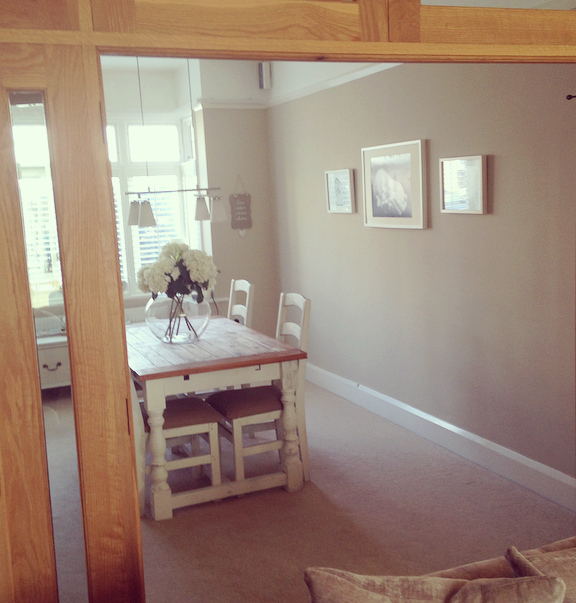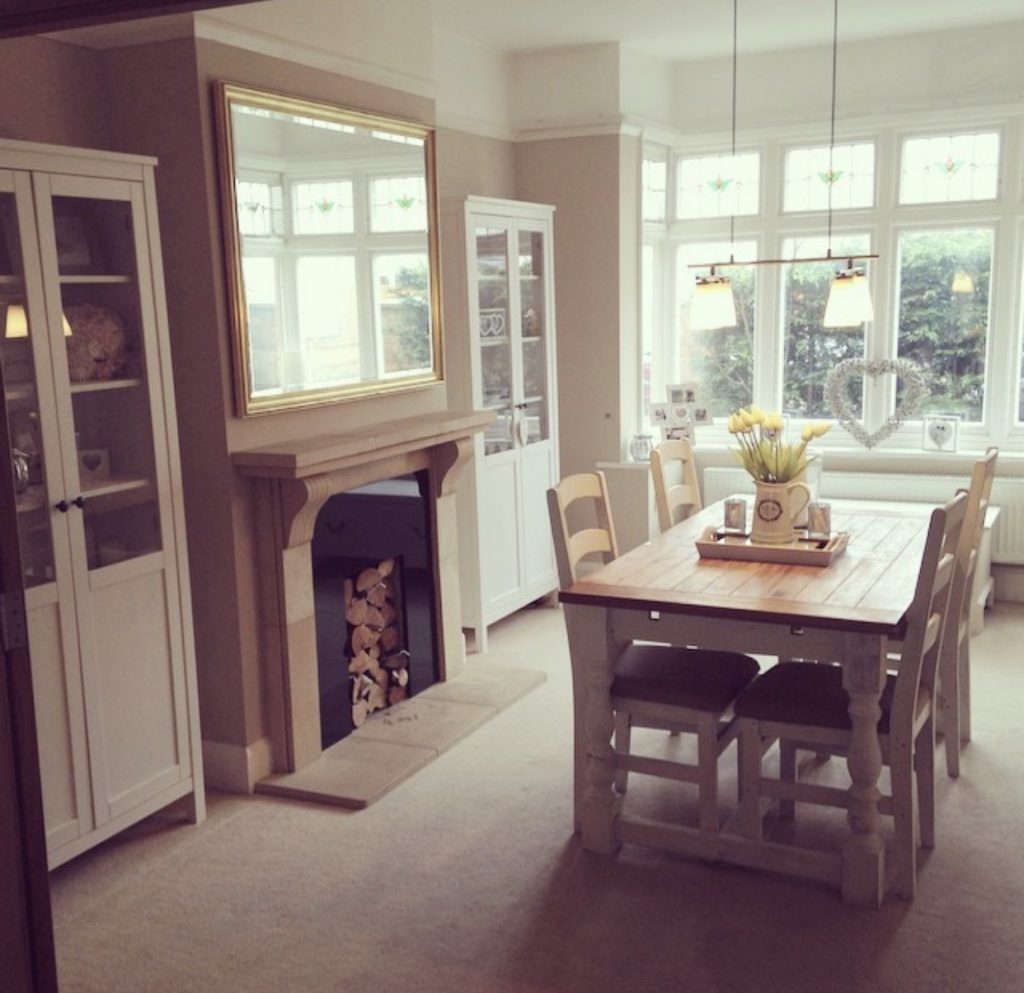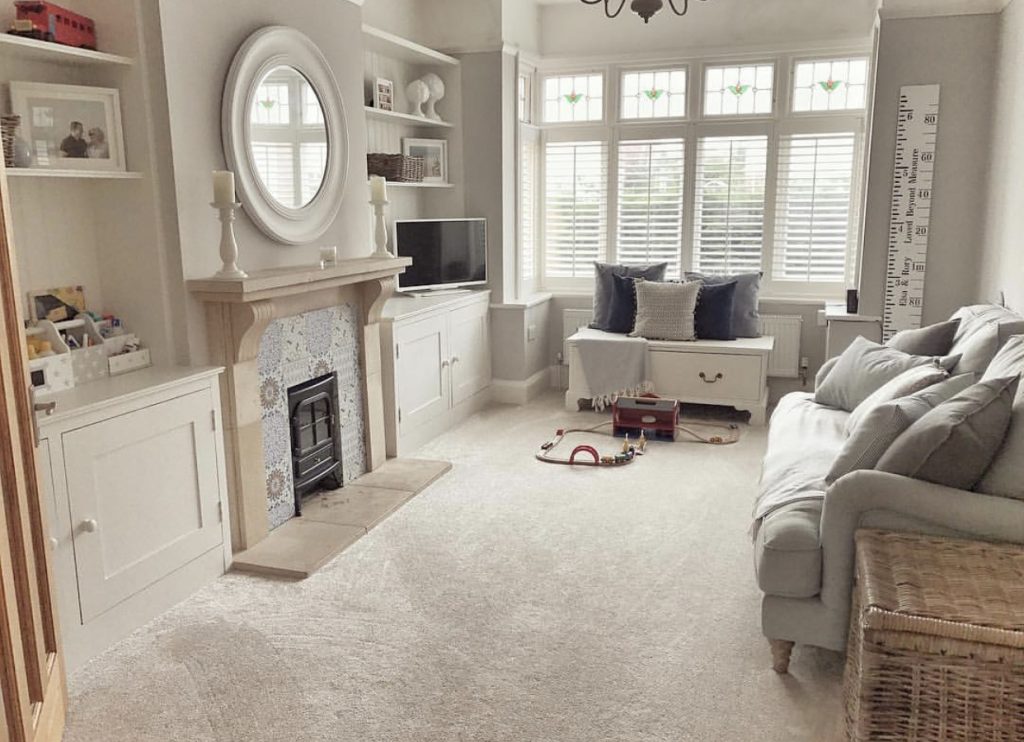 The biggest project we've undertaken is definitely turning the conservatory to to a more useable (not too hot/cold or leaking) space by making it an extension with a proper roof & lanterns which is now our living room.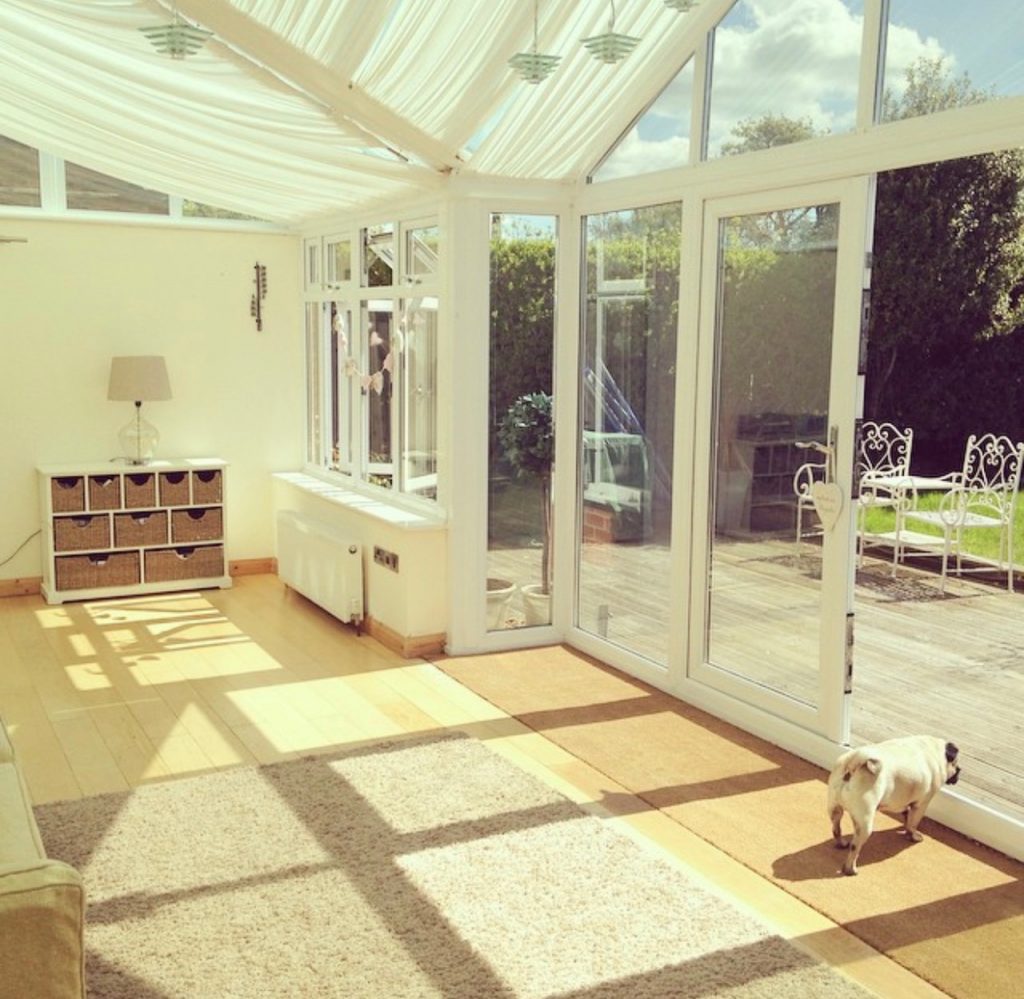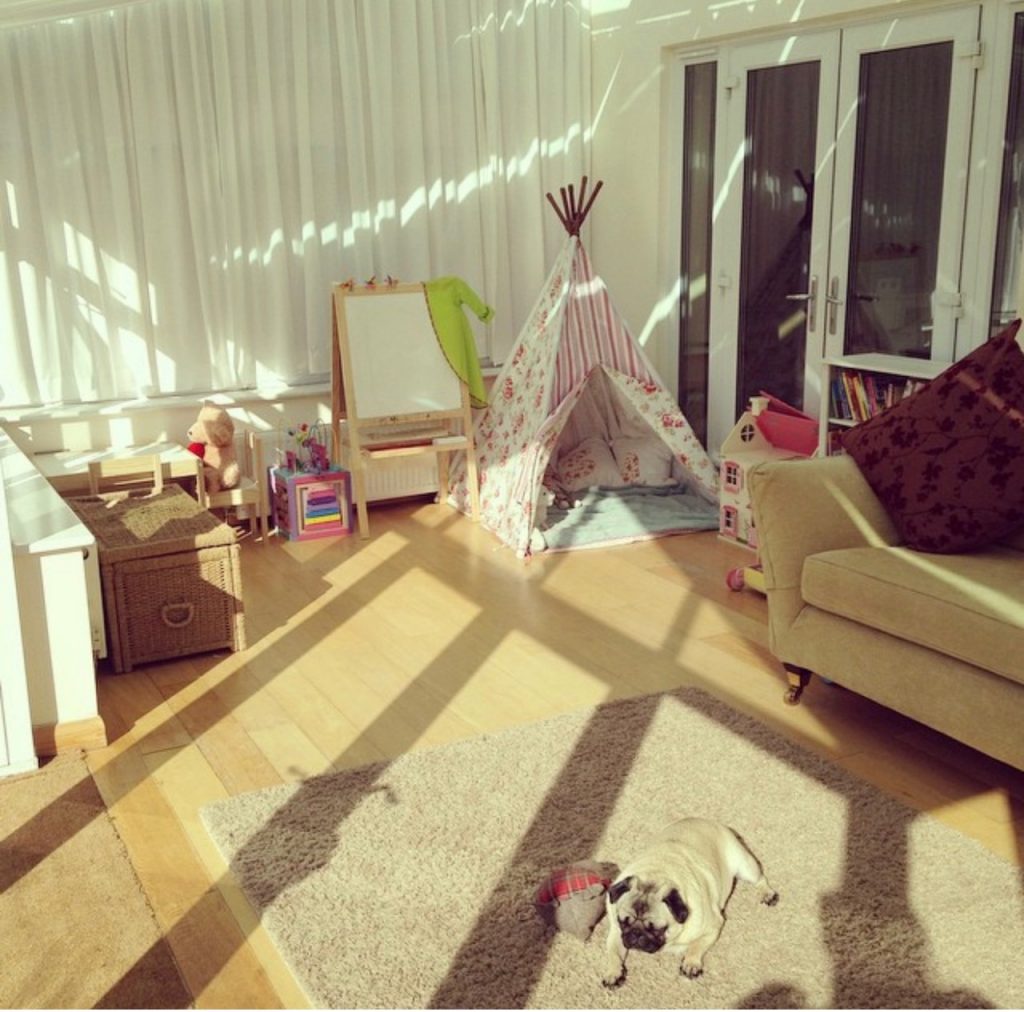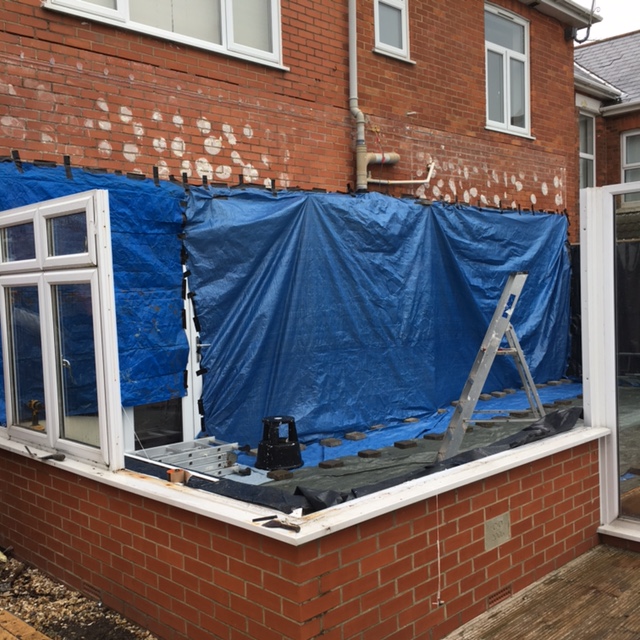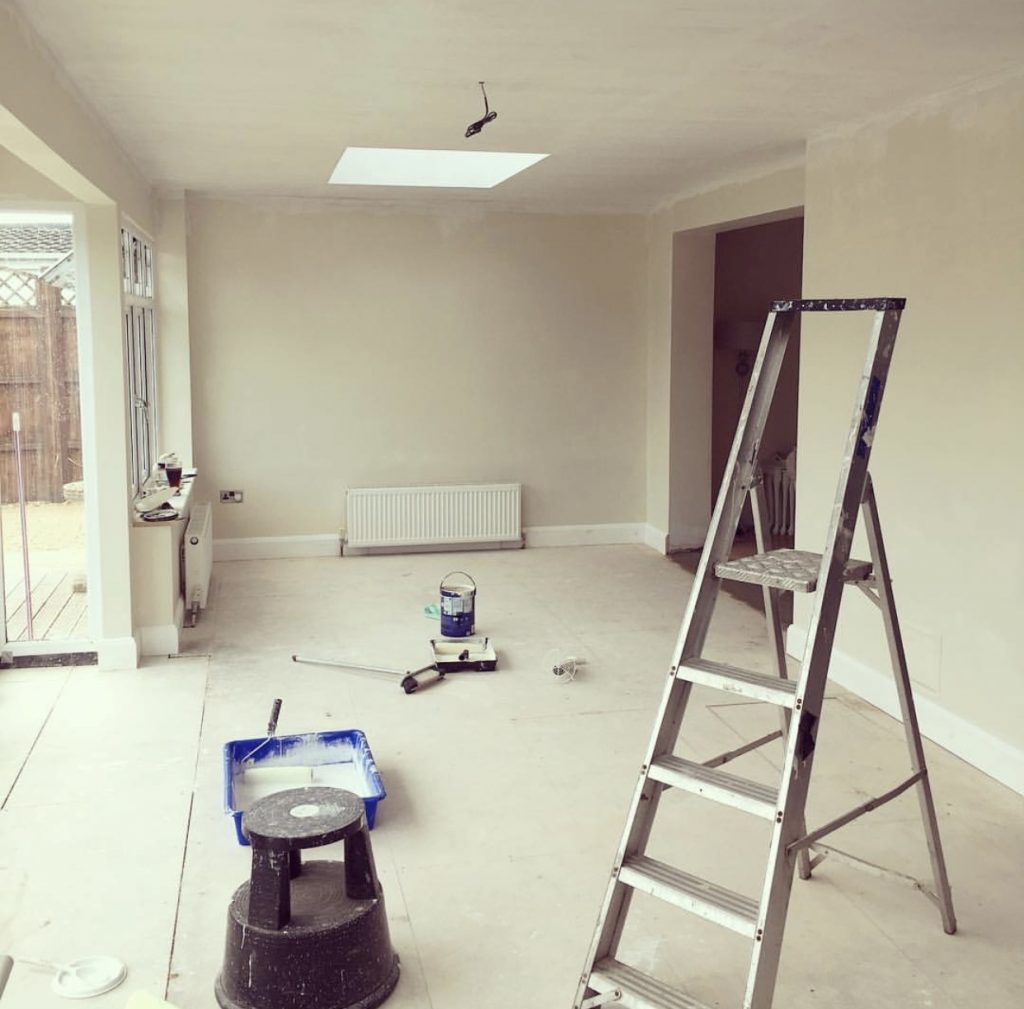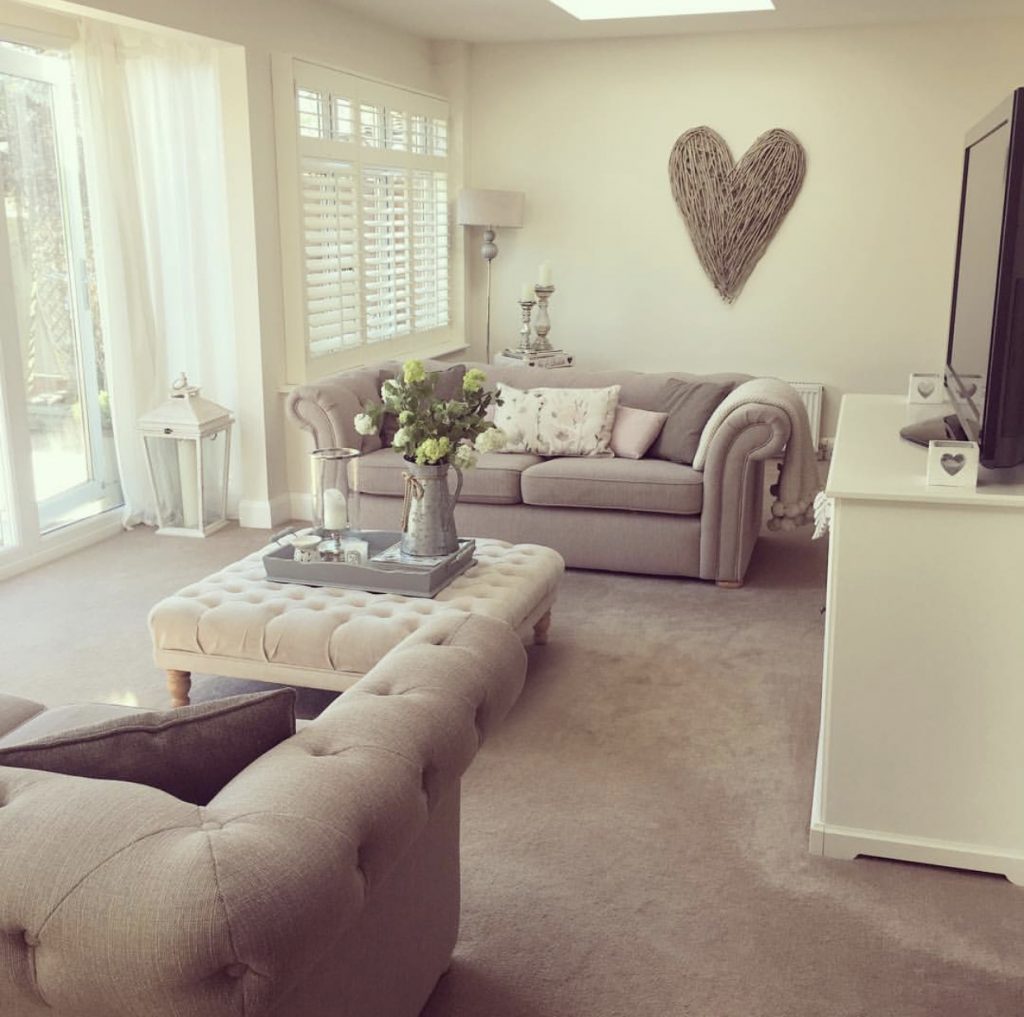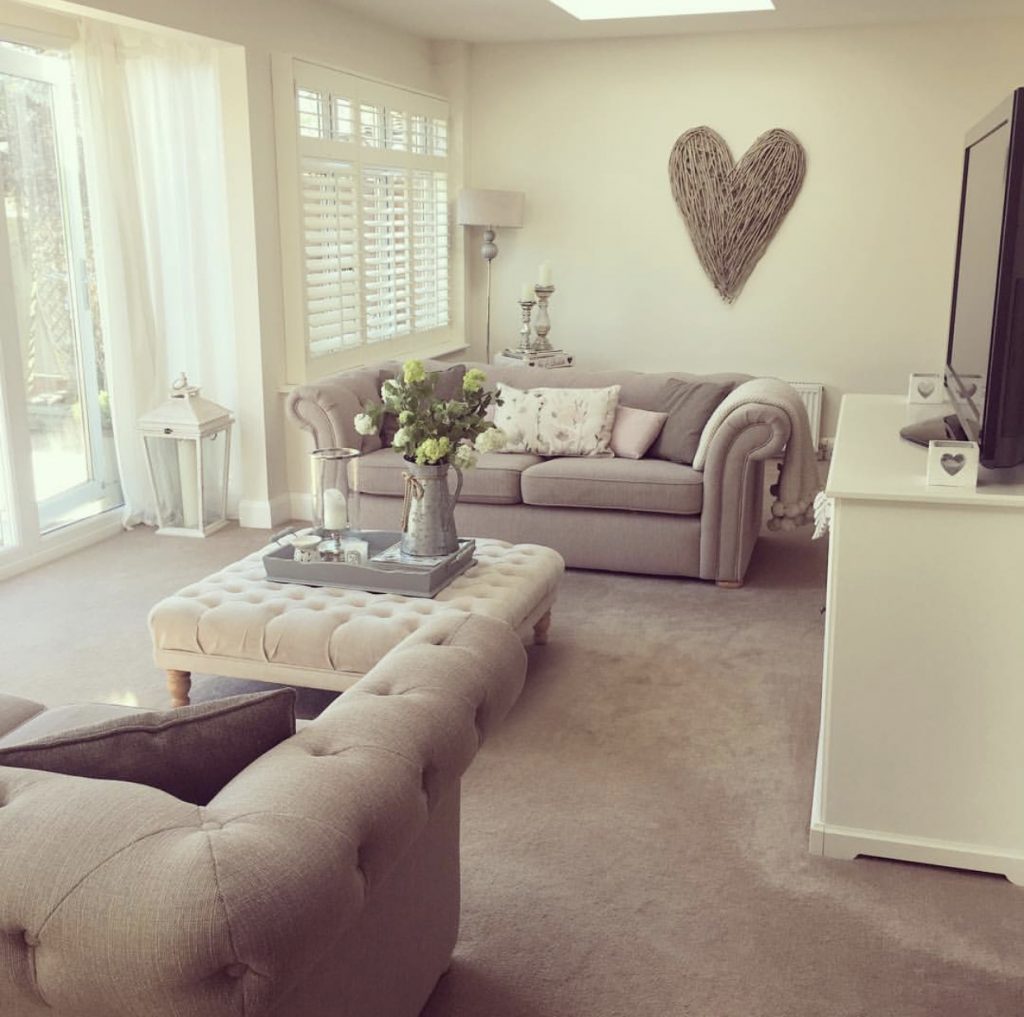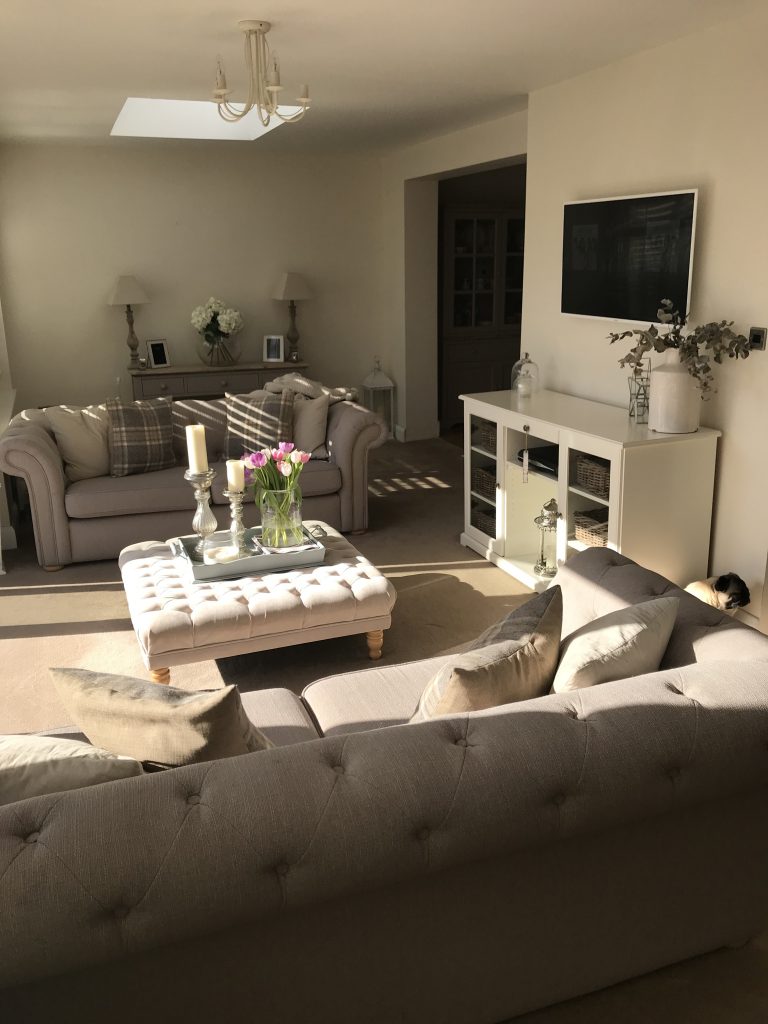 & now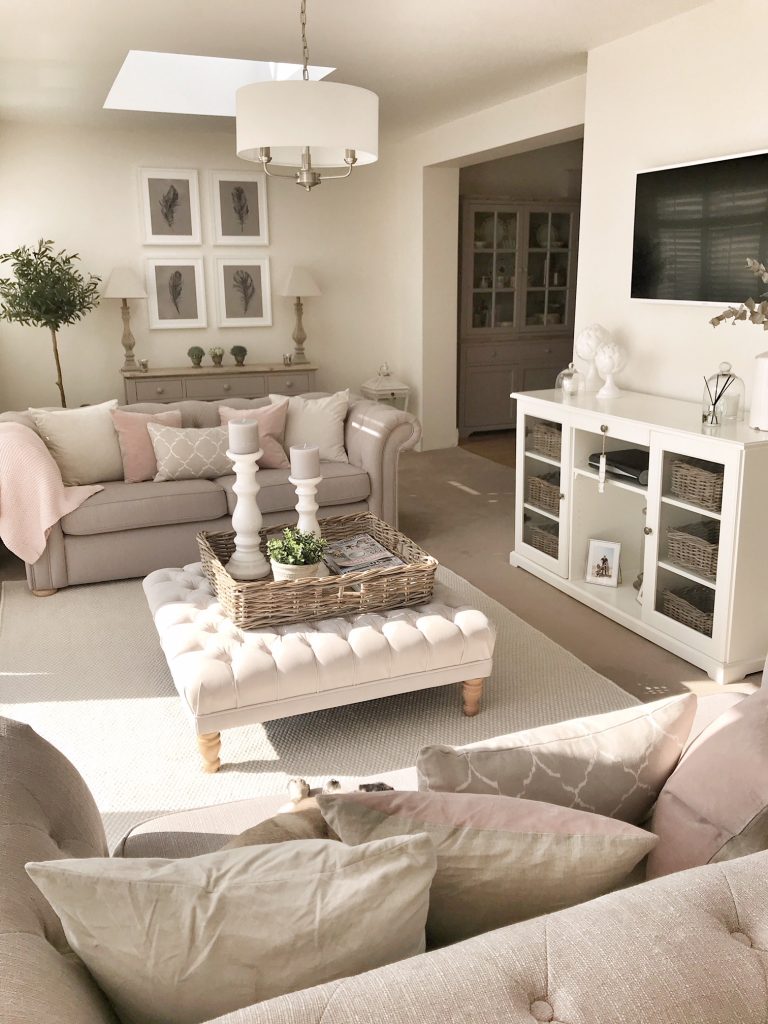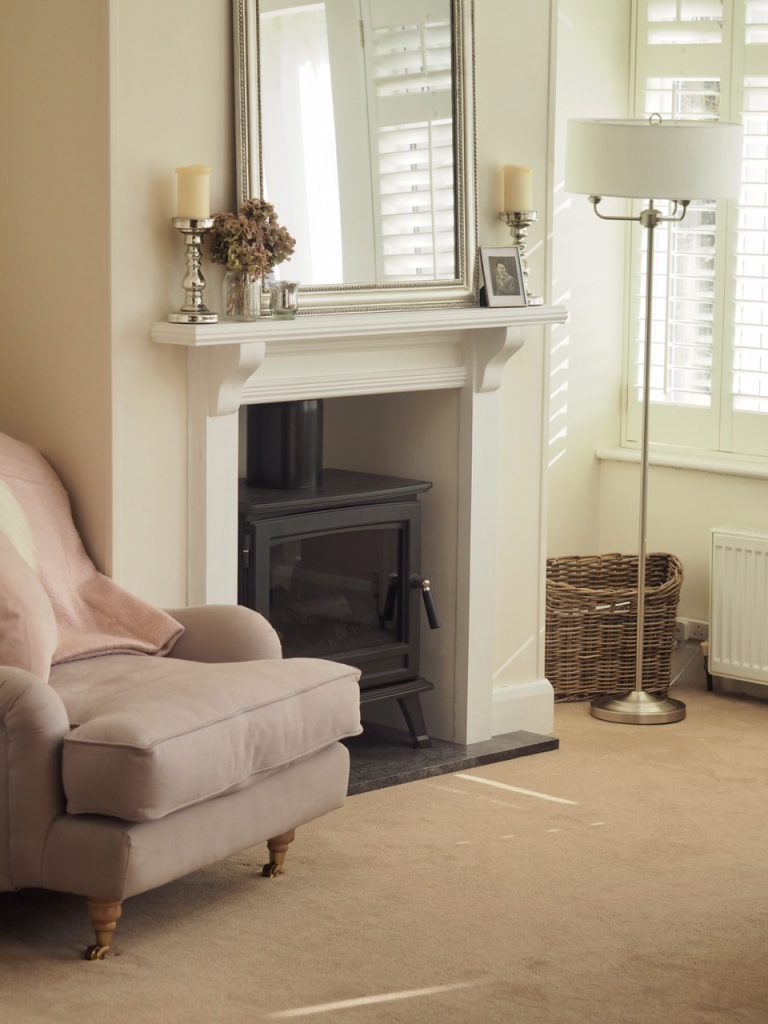 The downstairs WC has changed (but I do want to repaint & get rid of the green soon!).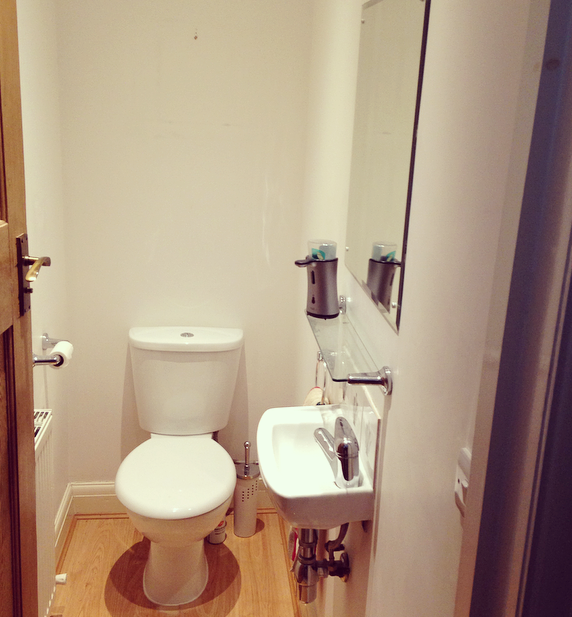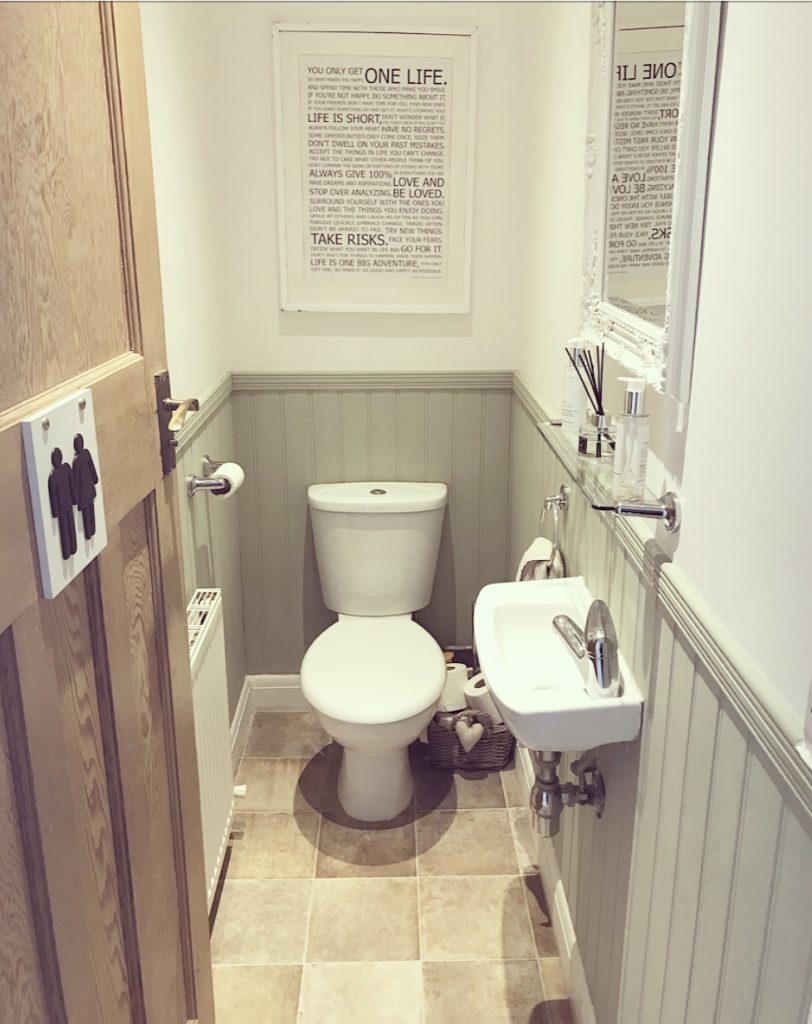 My office was originally a spare bedroom (no pics) but when we moved in it became 'Joe's gym' then my office…I'm having a built in wall unit put in soon which should give it a new lease of life & some better storage solutions.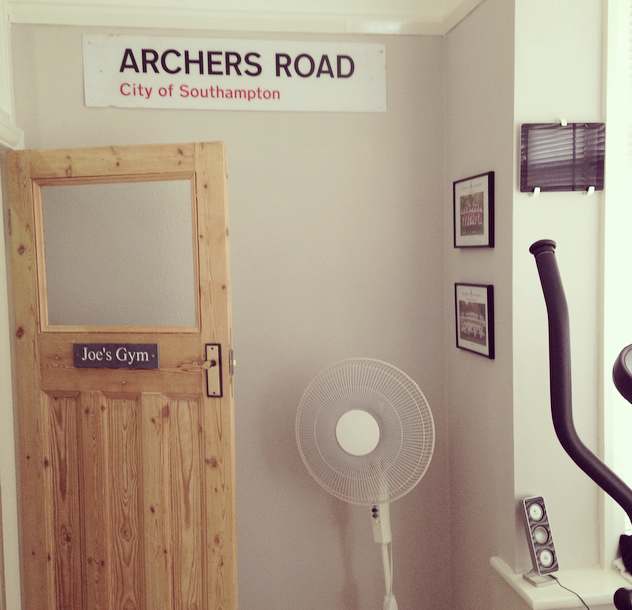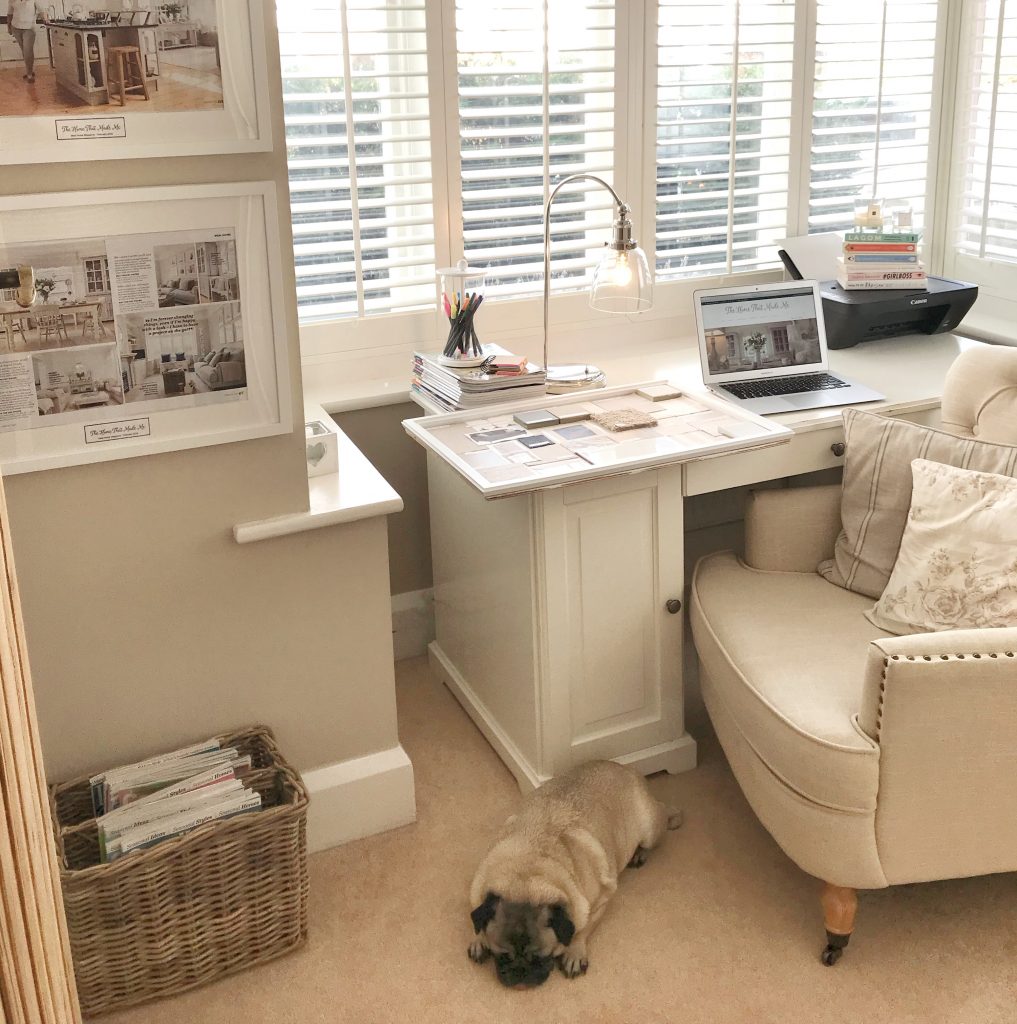 The utility room is still as ugly as ever so I won't show you that…only so much you can do with a huge water tank, boiler & no windows!
The hallway has been injected with a bit of character, look at the difference from the before shots…I got rid of the green a year ago now & toned it down but added some personality with the flooring.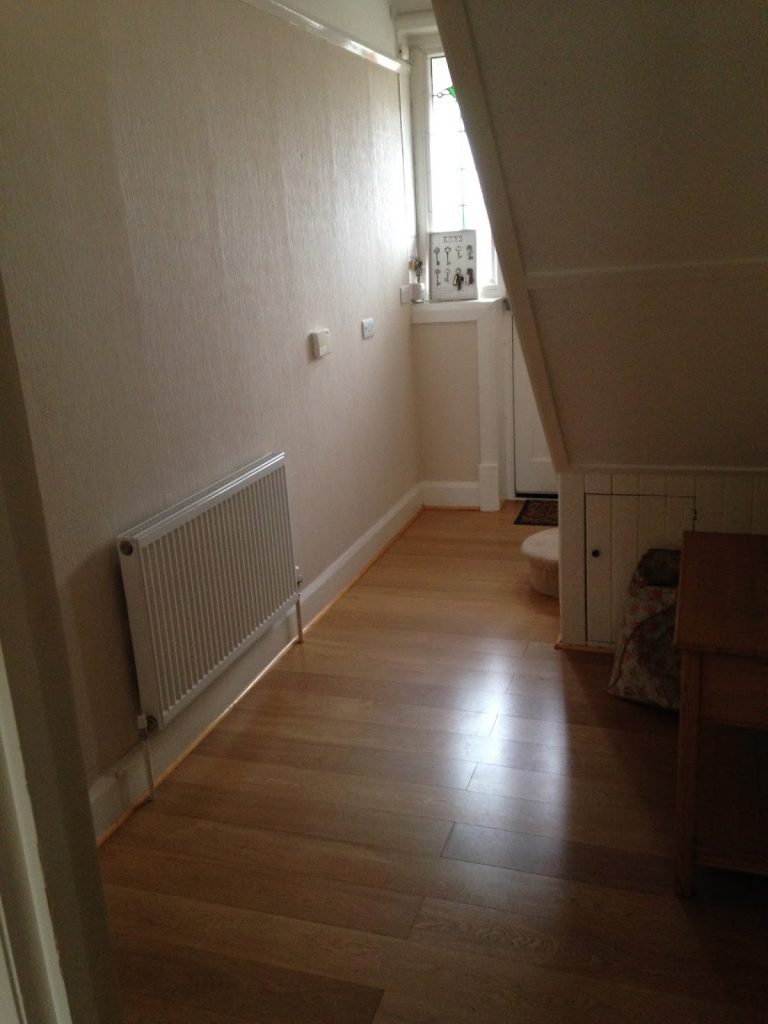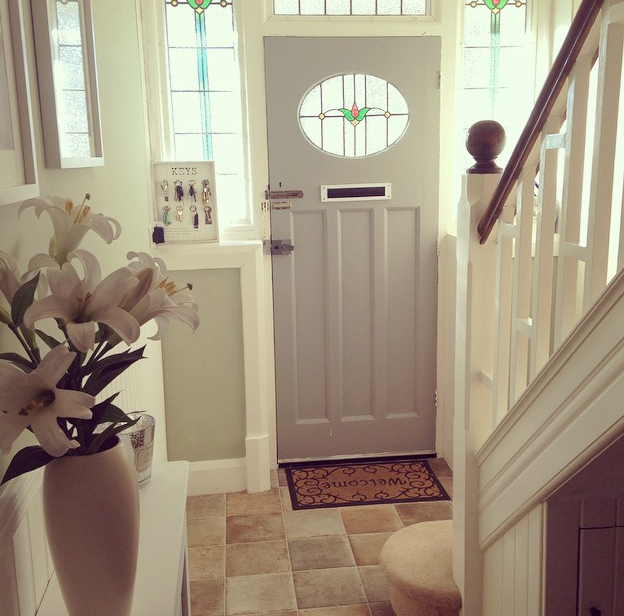 The front door went from green to grey & I'll be updating in the next couple of weeks on our recent exterior makeover & the process of having the windows restored.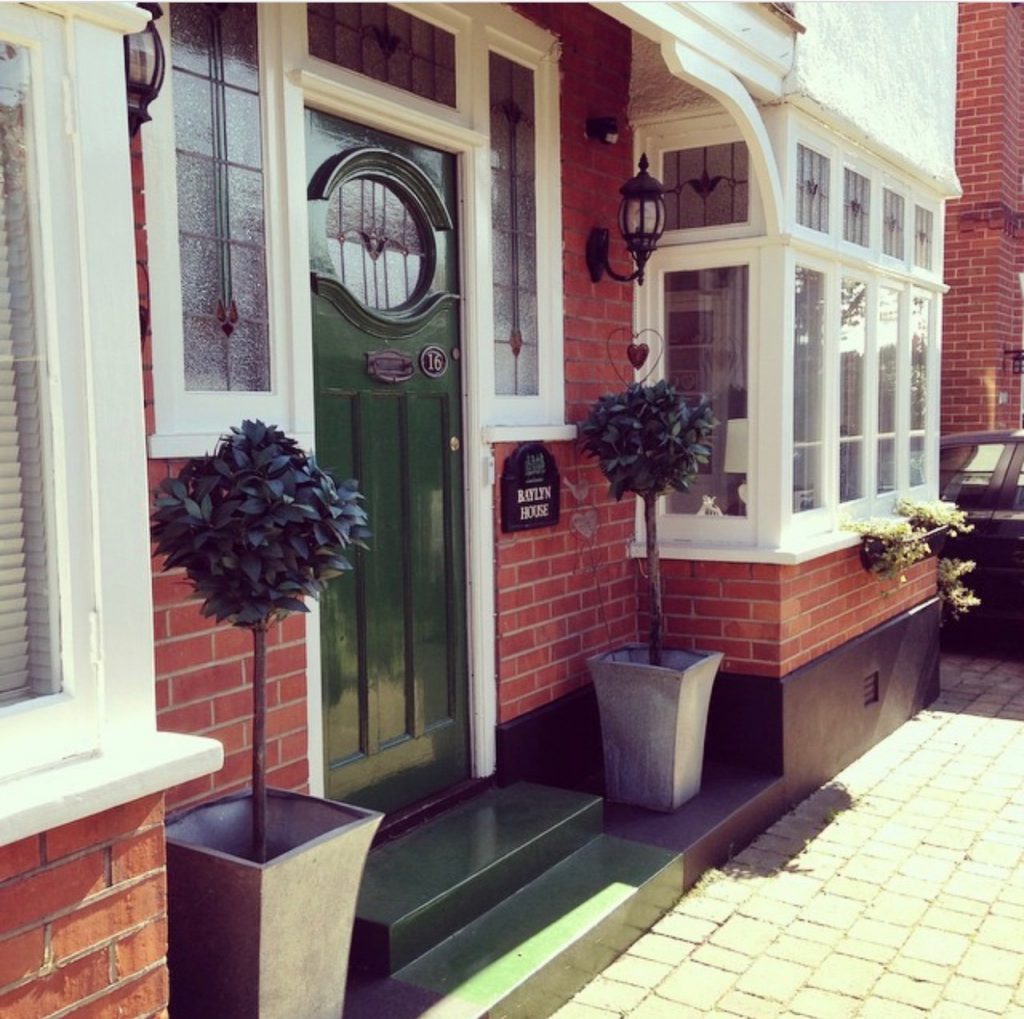 Moving on upstairs, this is the only photo that shows our bedroom also includes my massive Rory bump….the stripey brown wallpaper was one of the things that was removed pretty much straight away!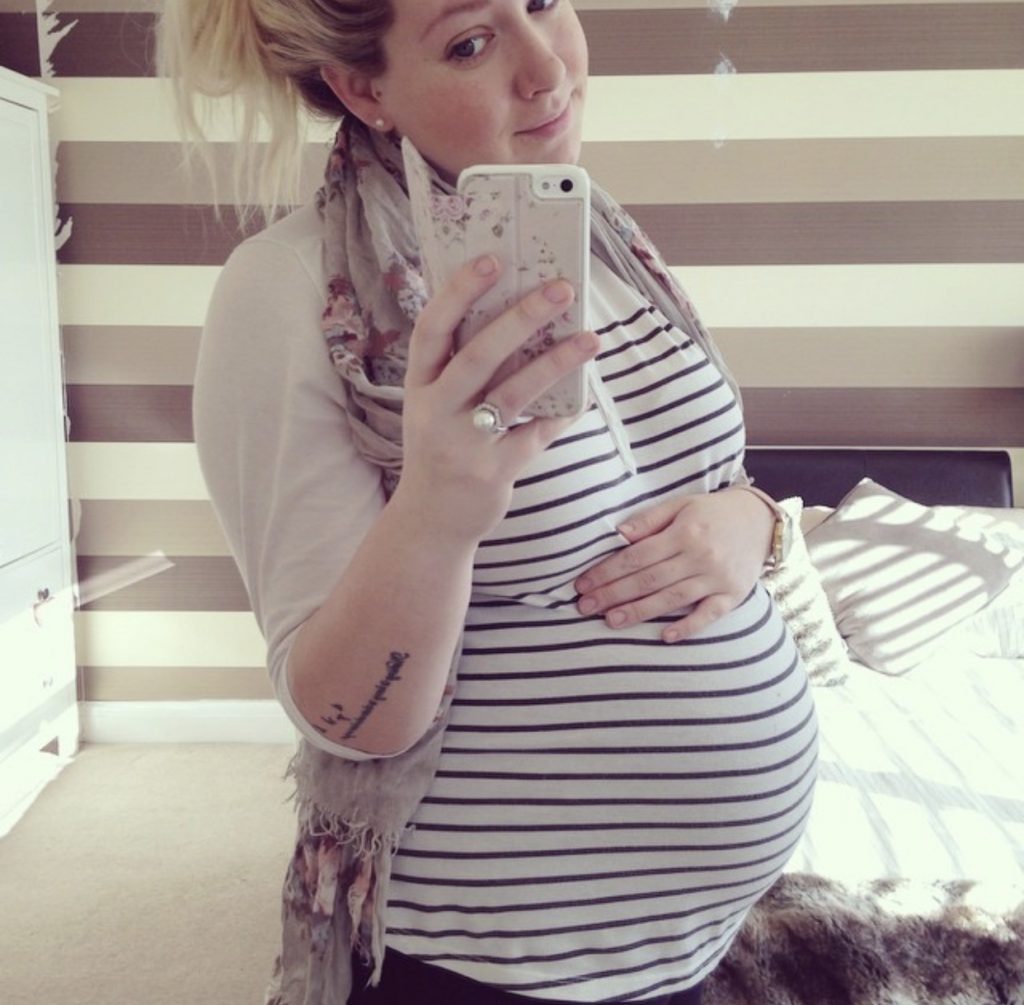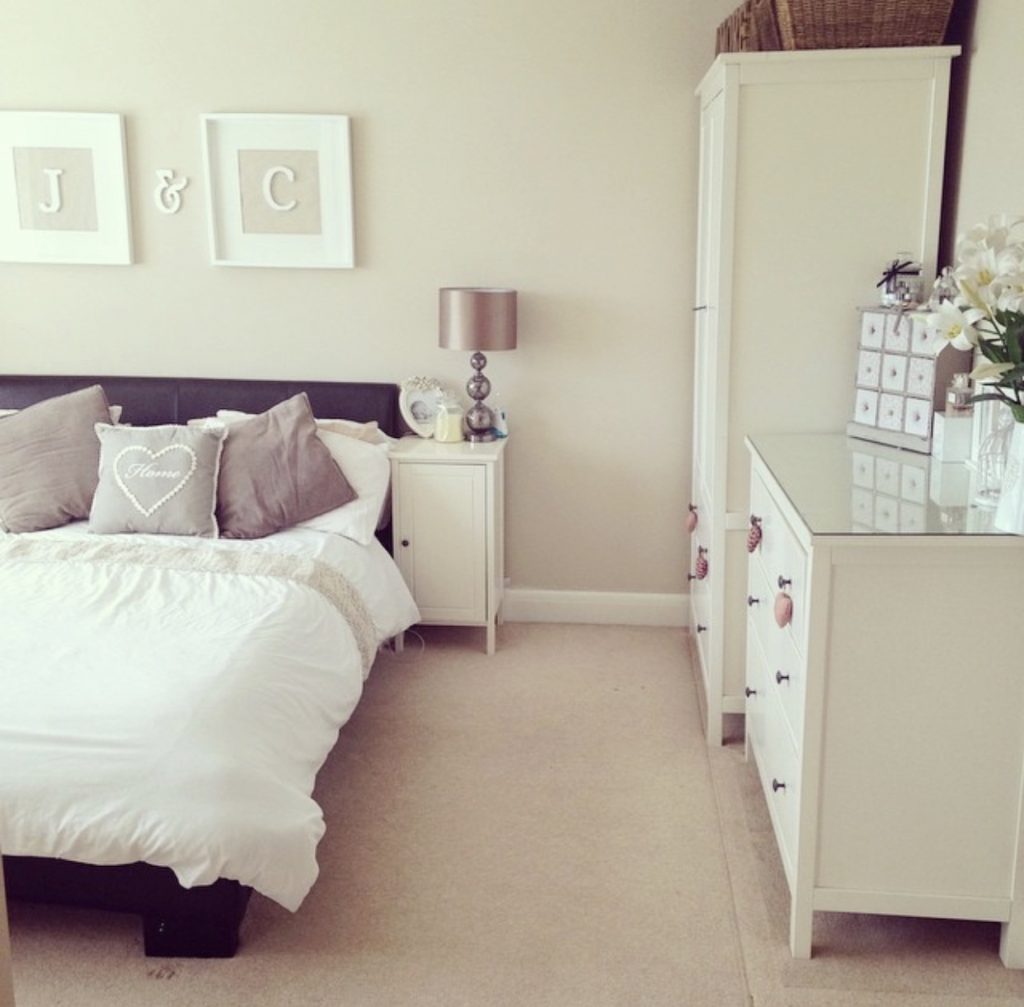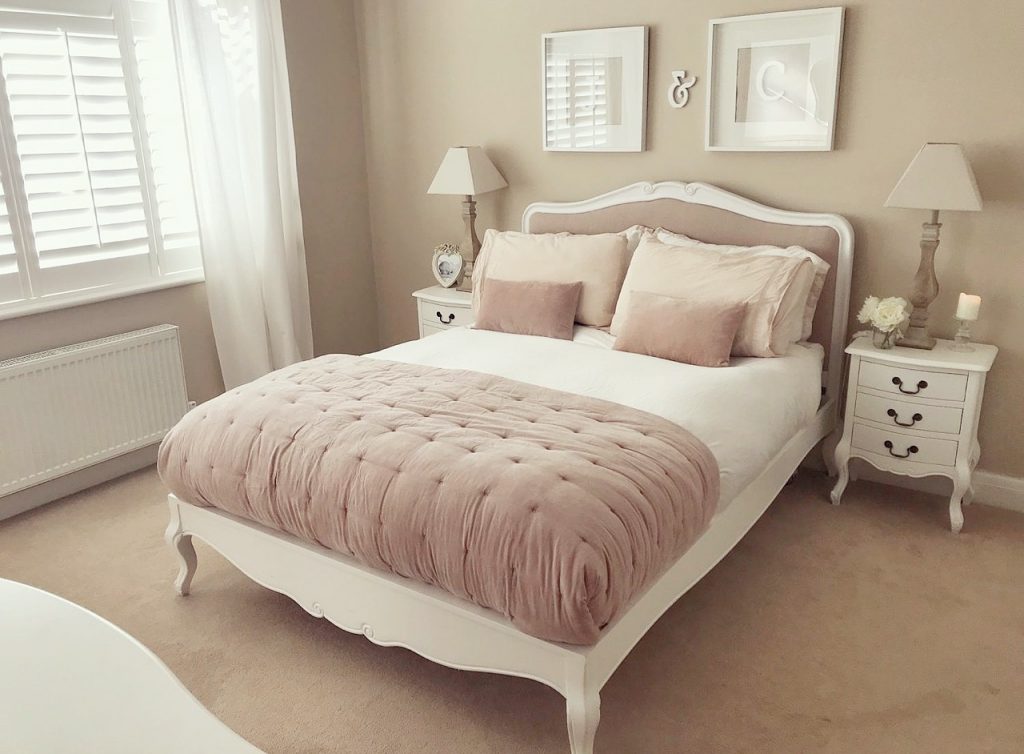 Our ensuite bathroom has gone from this…to this…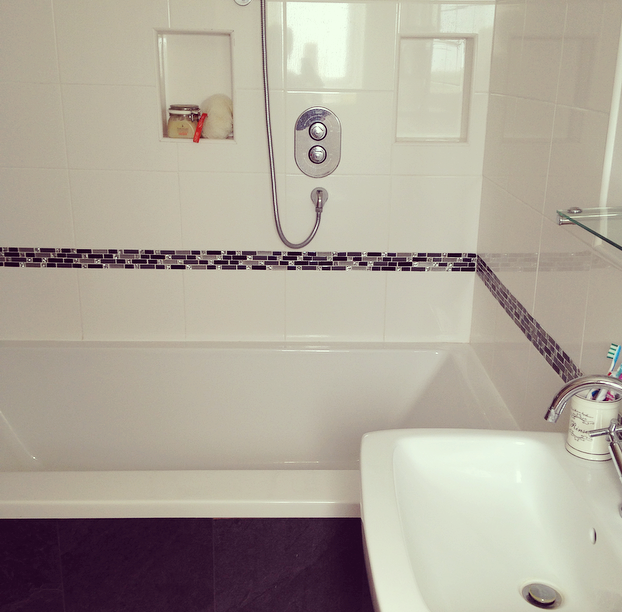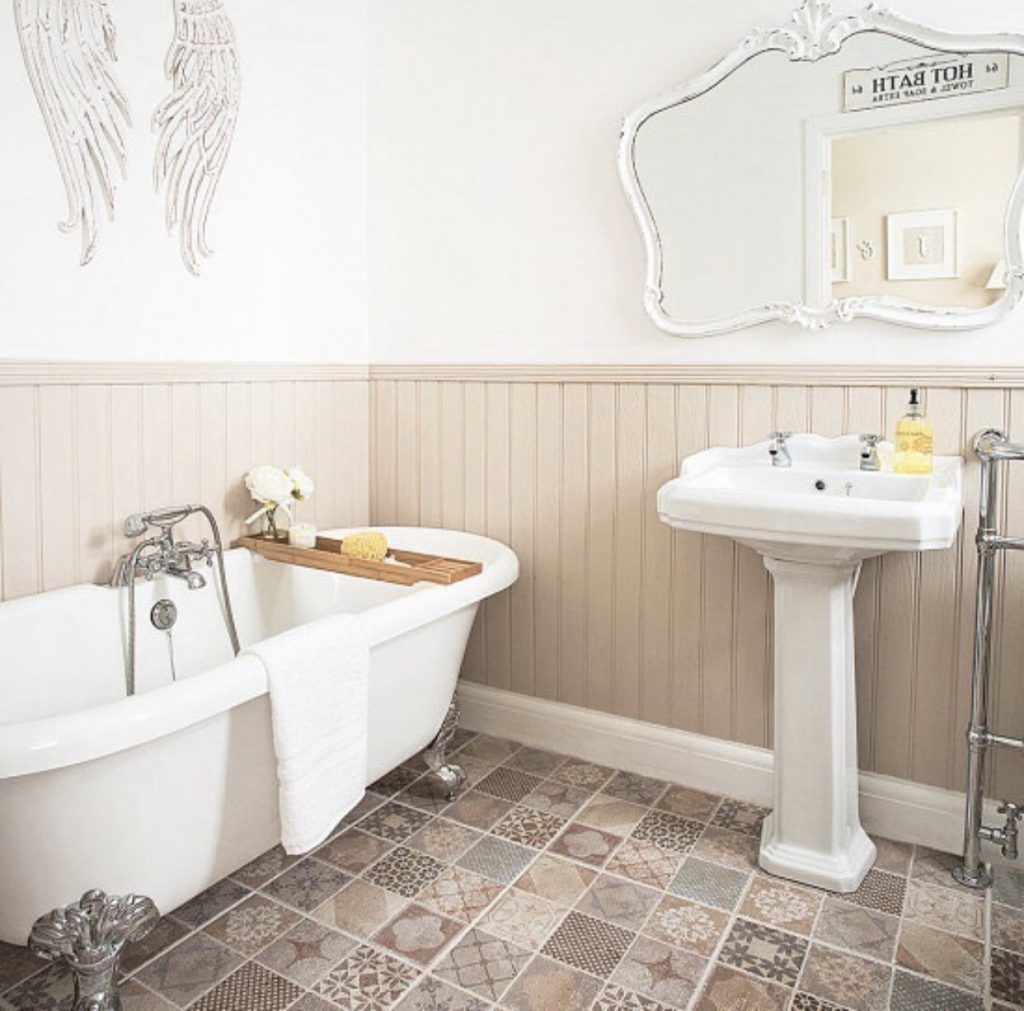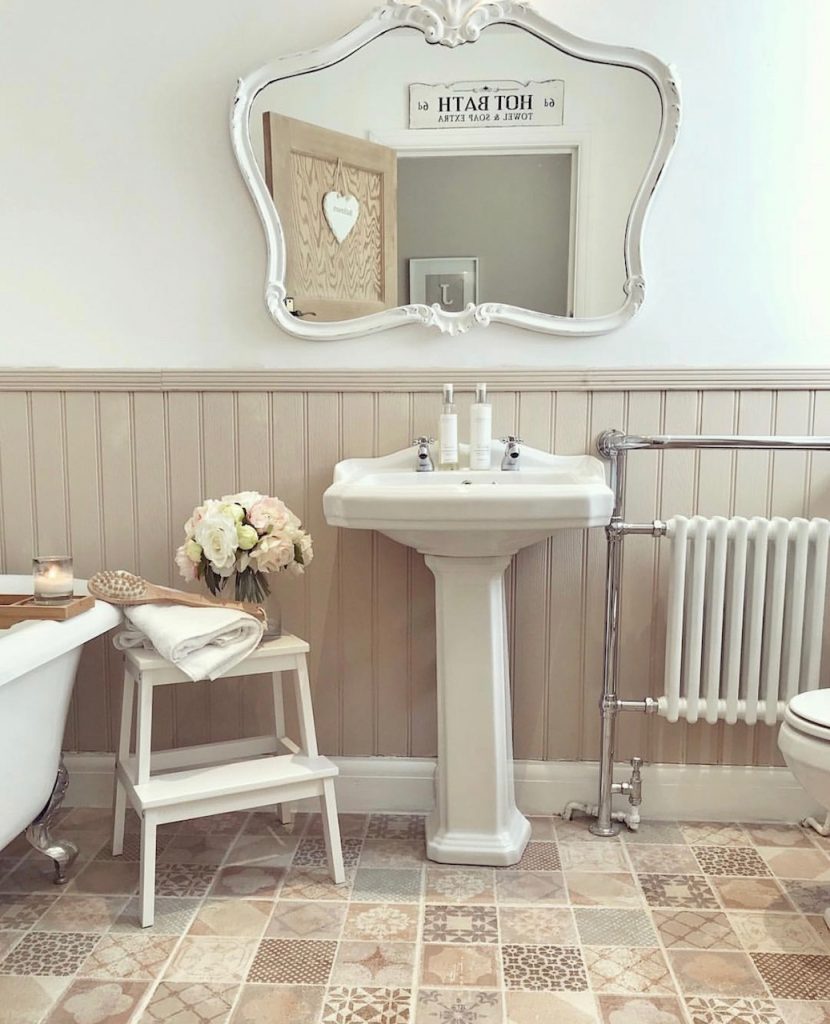 Our spare bedroom (no before picture but it was very yellow when we moved in) was originally Rory's bedroom but now our unused spare bedroom.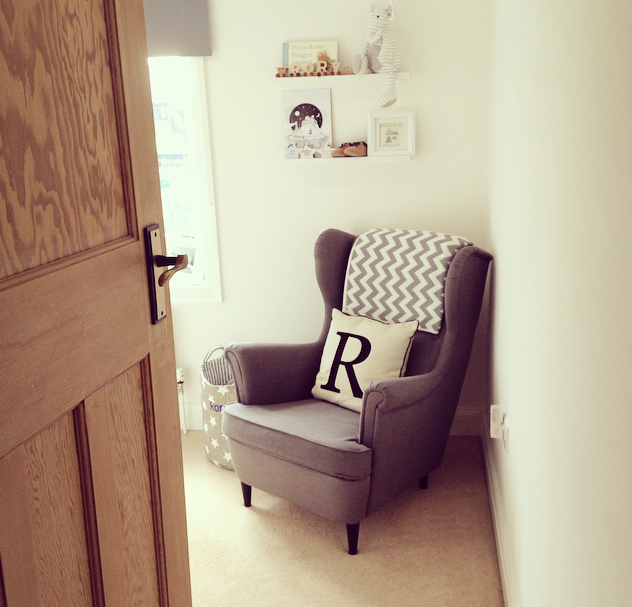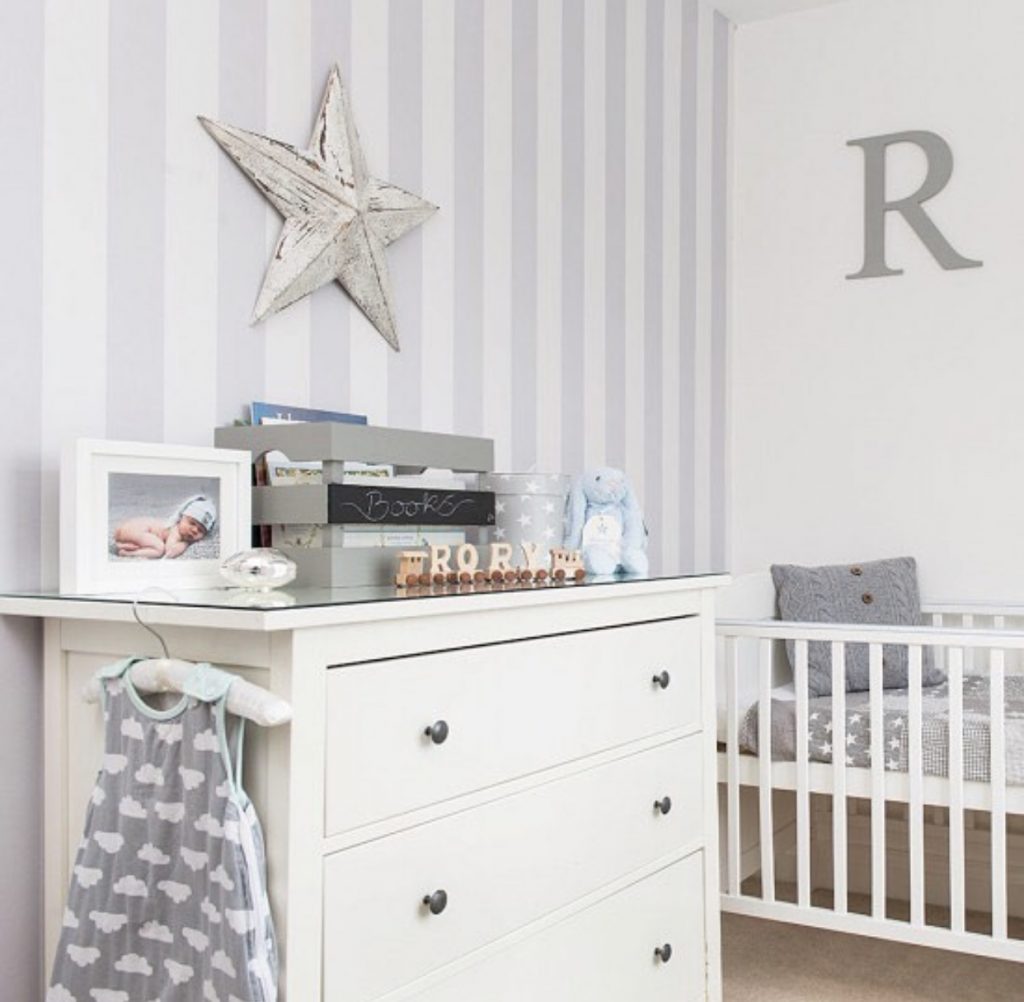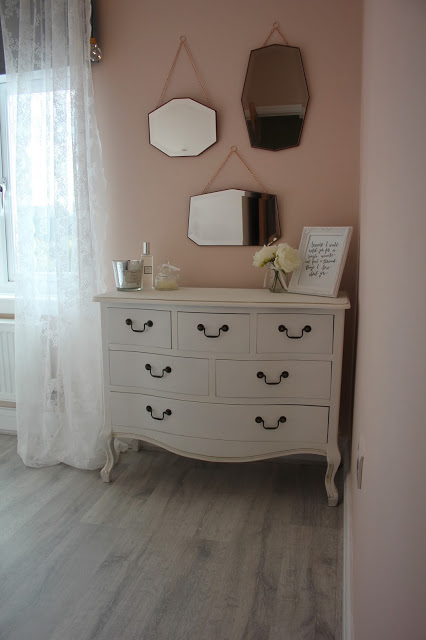 When he was 2 we moved him into a larger bedroom at the front of the house, this was originally Elsa's room but we did a swap again so she would next to the bathroom. I don't have any pictures of it before but as you can see, we repainted twice & eventually took out one of the wardrobes which is what it's like now. This rooms going to be revamped in the next few weeks to become a big boy bedroom for Rory's birthday!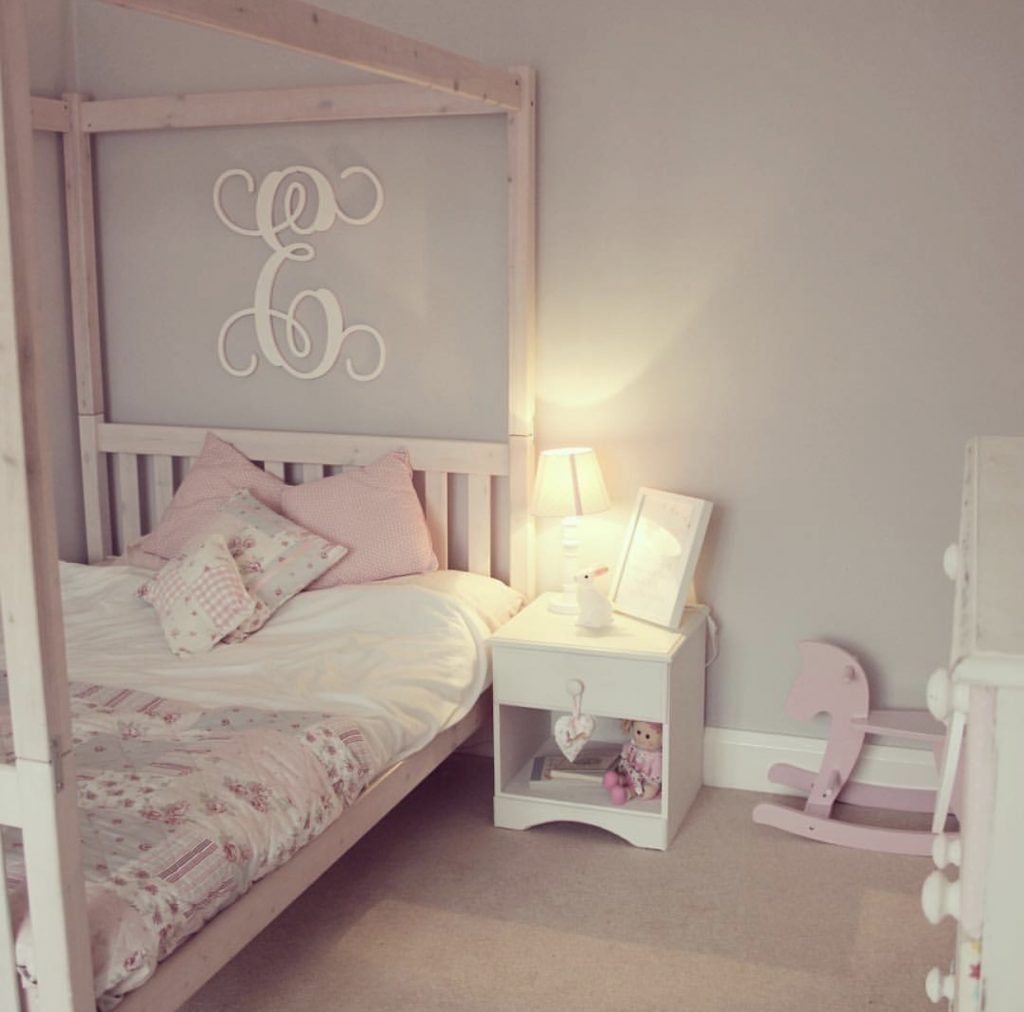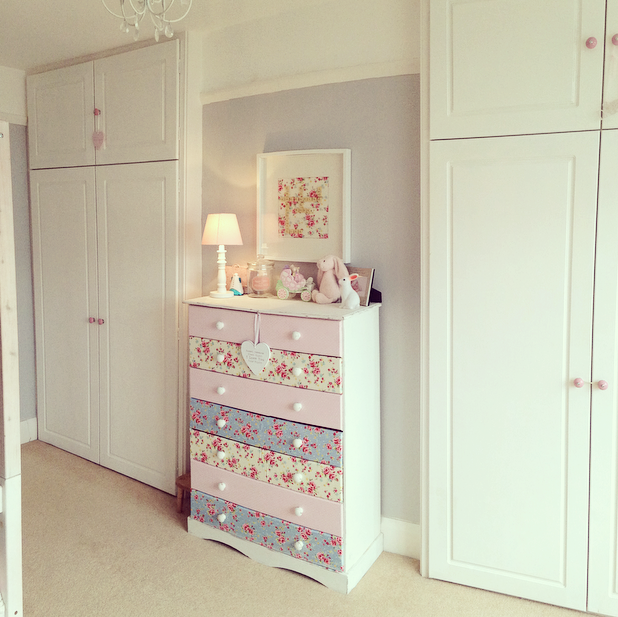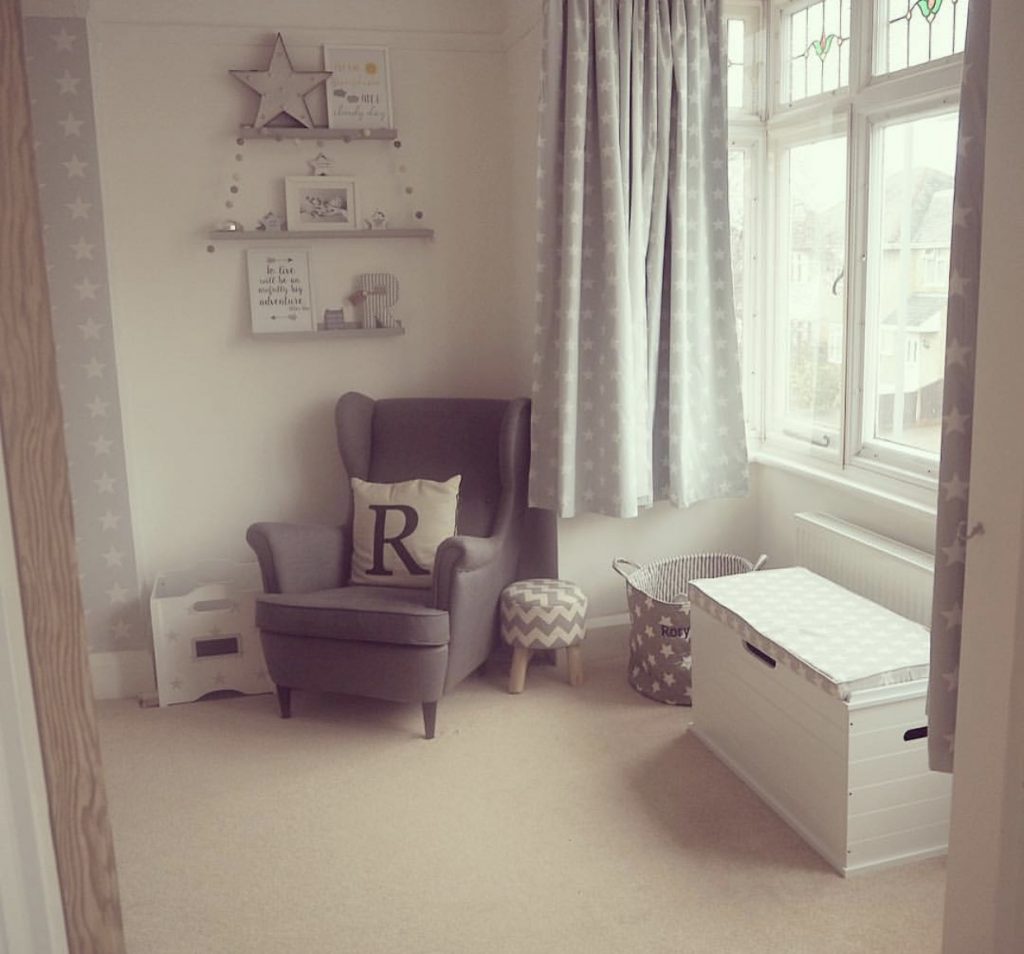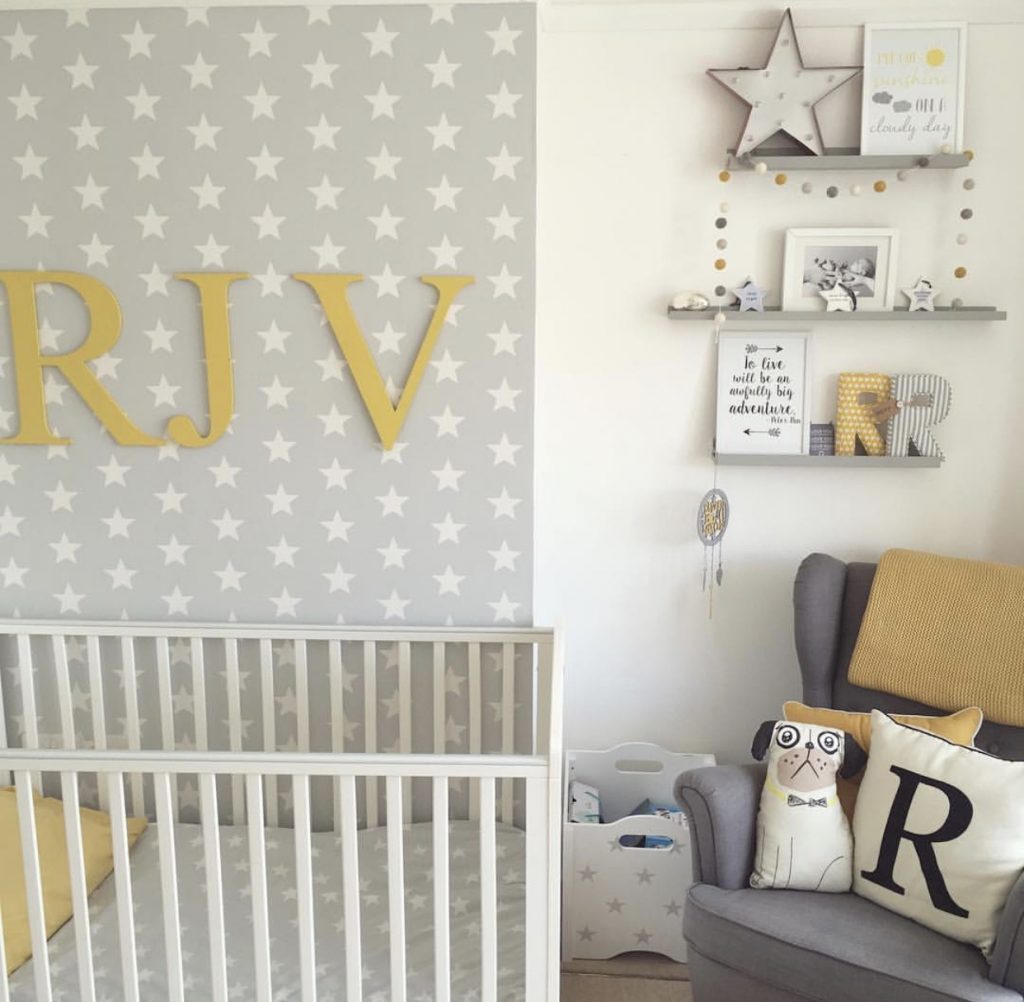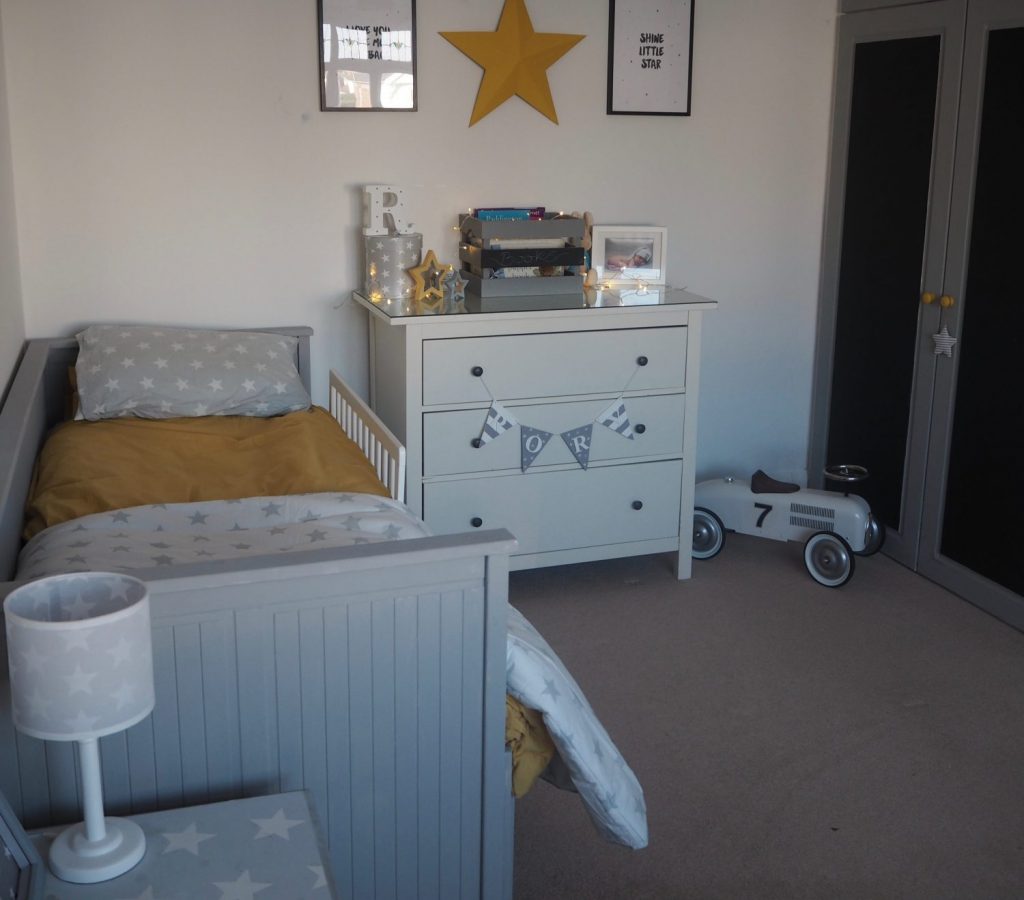 Moving across the landing is Elsa's room which used to look like this before we moved in & has since been decorated in to a room fit for a princess.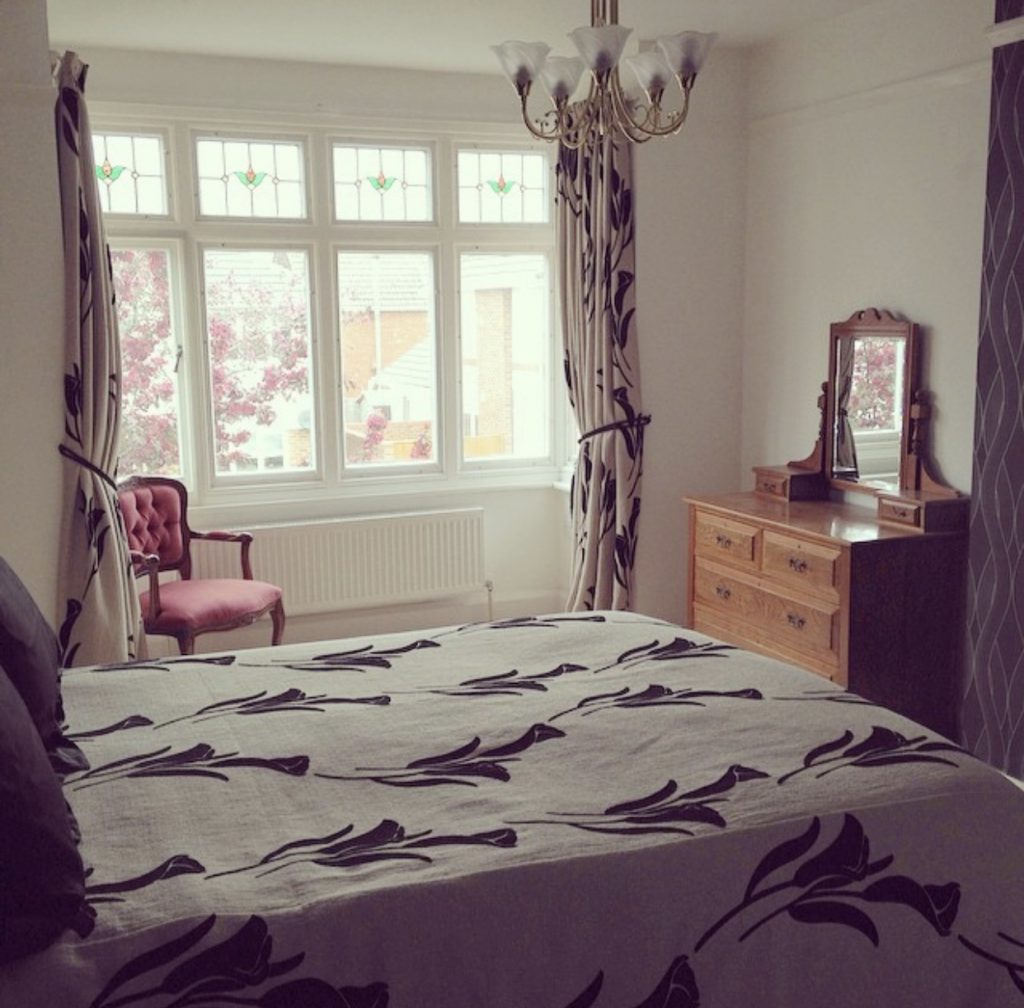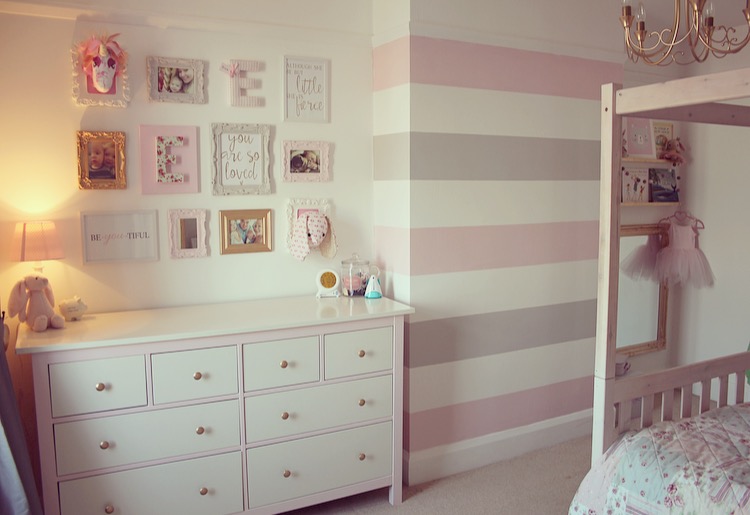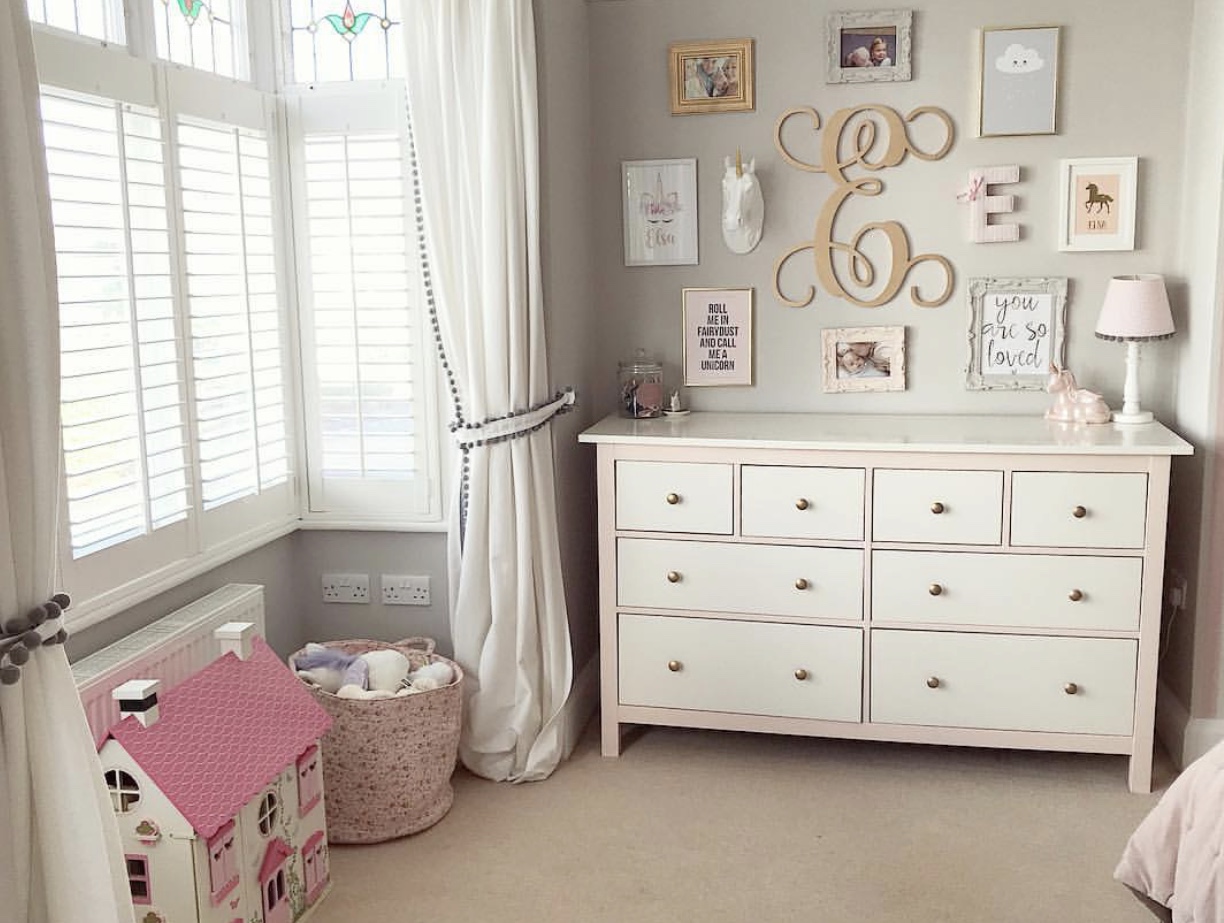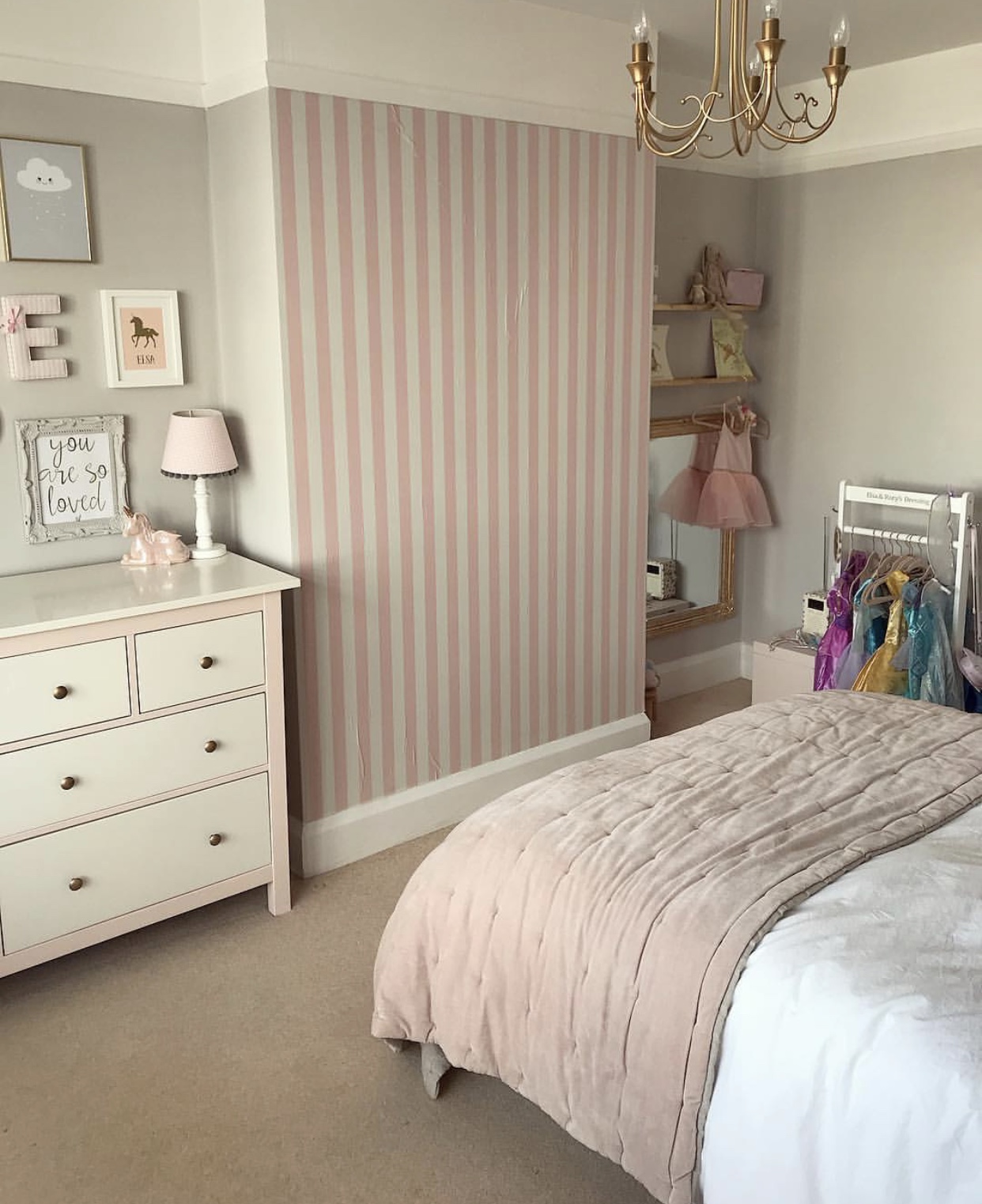 & finally….our main bathroom.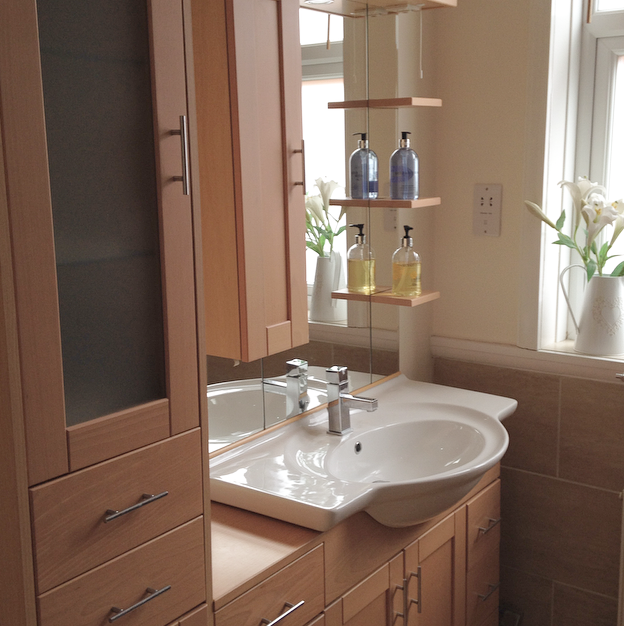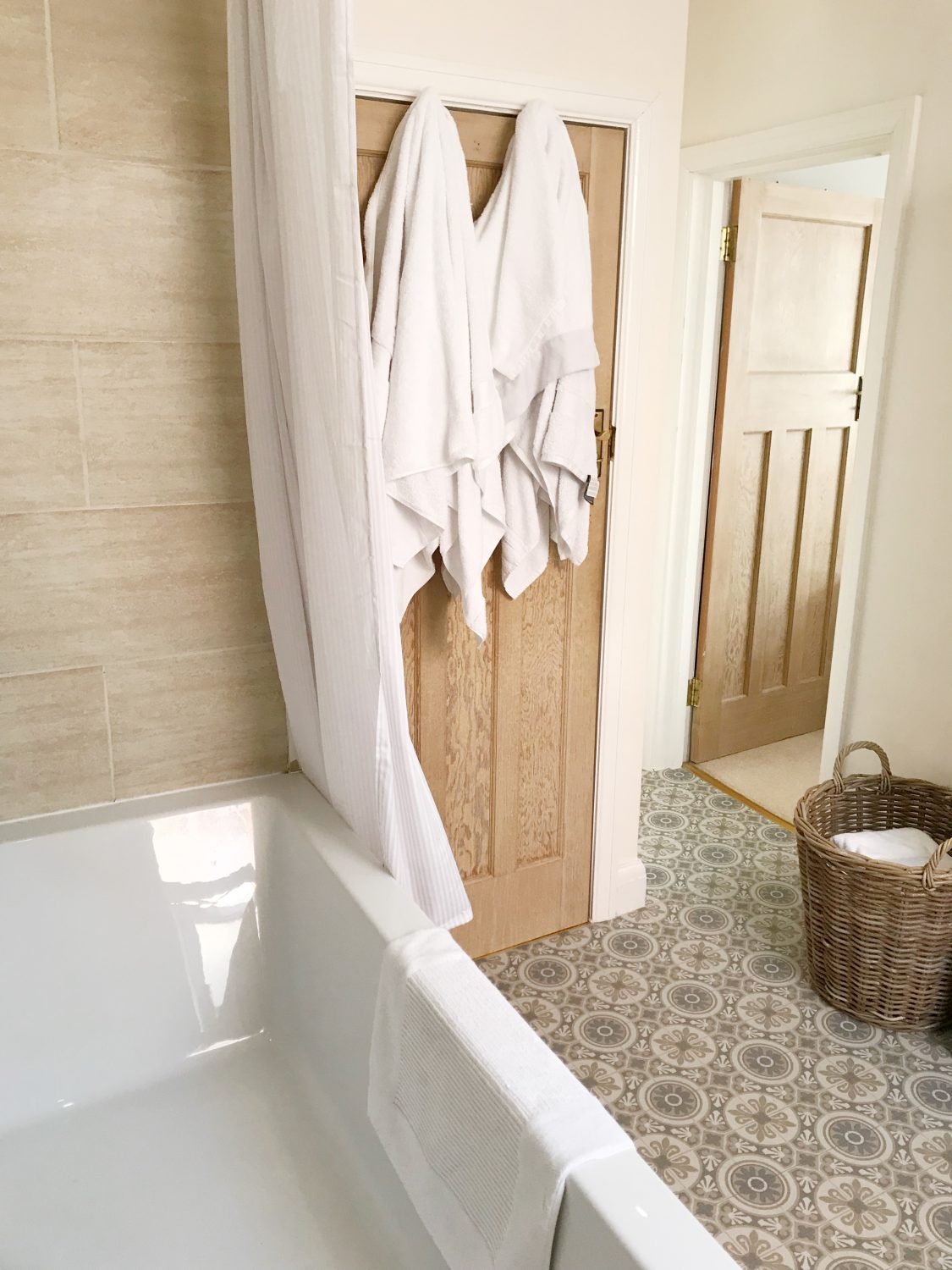 So the big question is….are we moving? We recently had the house valued & went to view a potential property (that was ideal but was too 'done' for what we'd ideally be looking for). We've decided to stay put for another couple of years until the whole Brexit drama has died down & to see what it does to the property market.
My dream house may be but a dream (unless we win the lottery that is…then I'm all over that Georgian mansion!), but I'd love to one day have something slightly more rural with forest walks on our doorstep. I'm not sure if we'll ever have a 'forever' home as I know I'd always feel a bit wasted once everythings done & finished…but then is a house ever completely done?
For now, we're happy here & I'm sure I've got a few more projects up my sleeve which I can't wait to share with you all.
Love,