Hello & welcome to the final instalment of Home Tour Fridays – this is the last room in Baylyn House & definitely one of my favourites…I mean roll top baths, patterned floor tiles & wall panelling are just some of the best things when it comes to interiors right?
This space was actually inspired by an anniversary trip to The Pig hotel in the New Forest, not far from where we live. It ended up costing a lot more than just an overnight stay seeing as I managed to hire a dodgy handyman who messed up a whole heap of things (which you'll notice if you look closely, the finish isn't great) & we ended up with a huge leak, think water cascading through the kitchen ceiling. Not ideal….
My en-suite bathroom is definitely my little slice of paradise. The place I go to when I've had a particularly challenging day & need to unwind. It's amazing what a soak in that beautiful bath can do to declutter my mind, lift my spirits & banish stress. It's actually 'mine' too, nobody else uses it & when designing all I had to think about was what I wanted rather than thinking practically of children splashing water or husbands beard hair all over the sink. I wanted it to feel like a luxury hotel bathroom.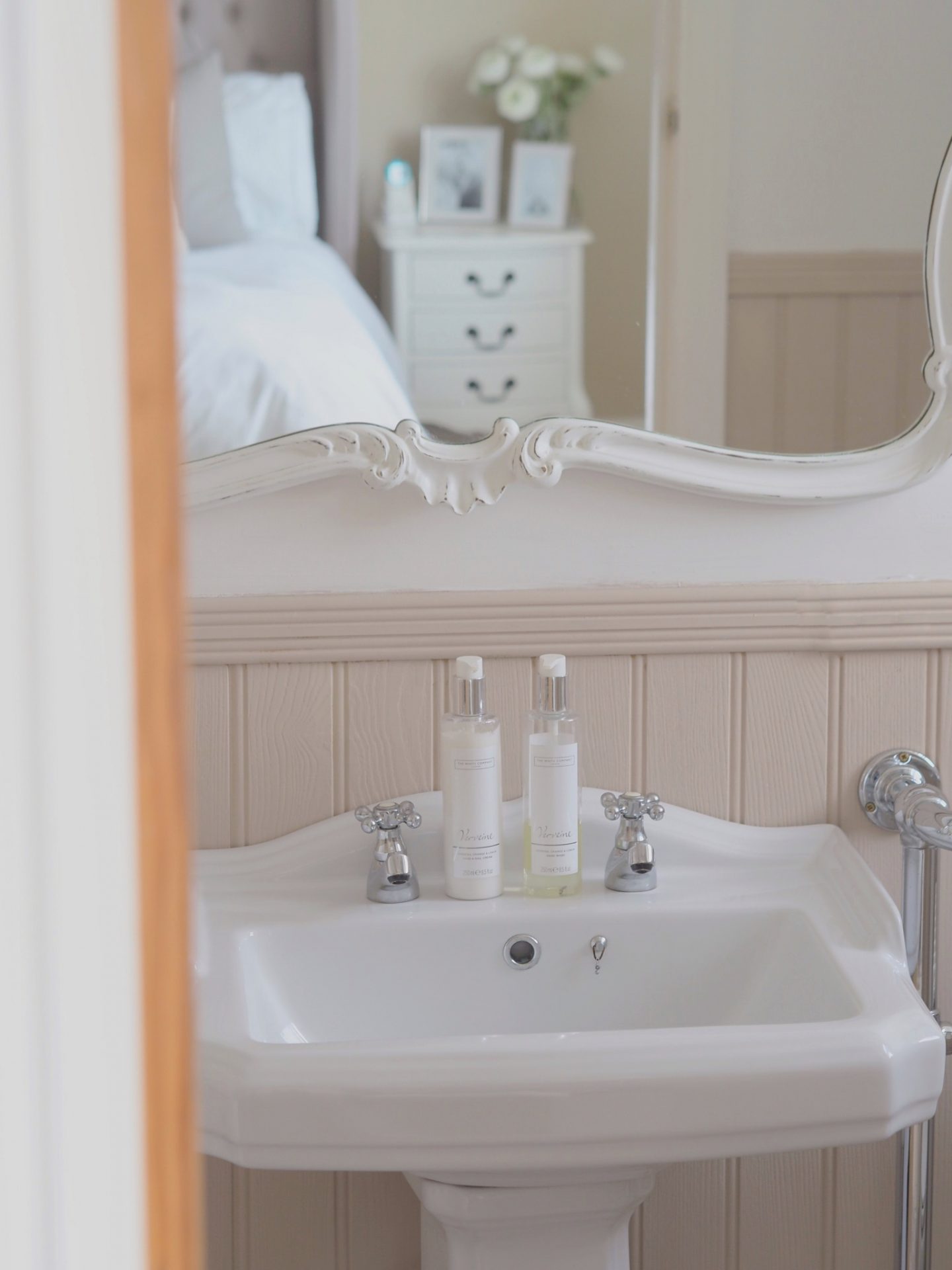 The walls in this room are white (I'm not too sure which, this was done 3 years ago now, you can find the blog post including before pictures & the renovation in my blog post here).
The wall panelling is EasiPanel from Homebase, this comes in MDF panels which you just glue/nail into the wall & is super easy to fit. It's painted in Wilko's own brand 'Coastline' which is the same as the adjoining bedroom to tie in the two spaces. It's a gorgeous warm colour & goes brilliantly with the tiles.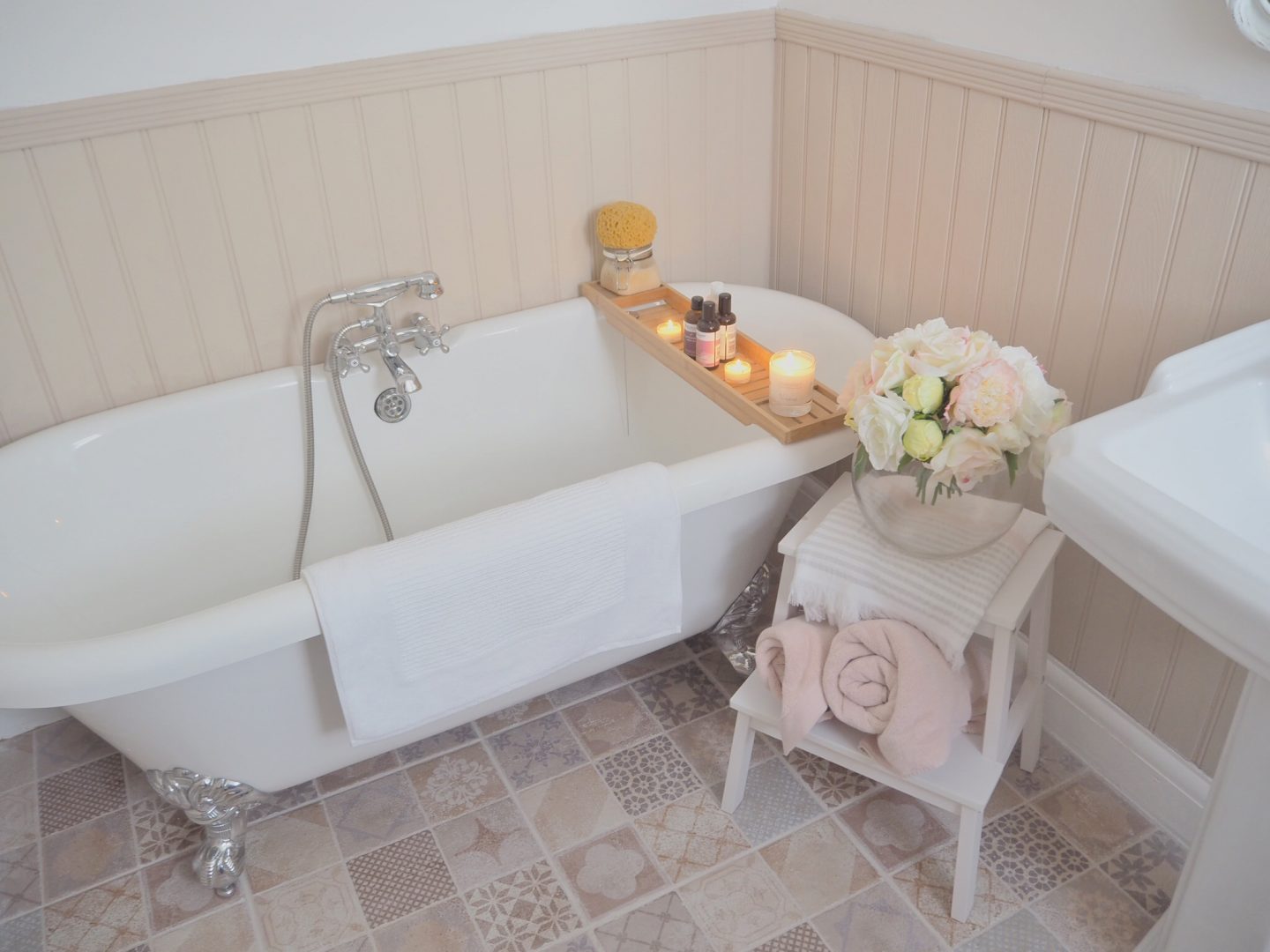 The tiles were a bit of a risk I took back when patterned floor tiles weren't really 'in' & definitely weren't seen across Instagram. I found them & pretty much fell in love but when they arrived & I showed my nearest & dearest the reaction I got was definitely not positive. Joe told me they were the ugliest thing he'd ever seen & my mum claimed they were an "interesting choice…" aka they hated them. I had faith though & told them once it all started to come together they'd look amazing….& they did/do! They cost me £150 in total & are the 'Umbria Decor' from Tile & Bath Co available here.
The actual suite itself was £480 (although now risen to £530) including all taps & fittings from Comparethebathroom.com, link here. It isn't the best quality & looking back I wish I'd gone for a bigger/deeper bath but at the time I was on a limited budget. We also had several problems including the suite being delivered late & then damage which meant yet more leaking so they had to send out replacements. This whole room renovation was a living nightmare & everything that could have gone wrong, did.
The radiator came separately from the suite & was £130, again from comaprethebathroom.com here.
Hand wash, moisturiser & candle are all part of the Verveine collection/scent from The White Company which is one of my favourites & perfect for a bathroom with that fresh, citrus tang. I always like to invest & put nice products in bathrooms because if you can make even little things like washing your hands should feel luxury & special then you're on to a winner.
Above the sink is a gorgeous old mirror which I found on Gumtree & painted using Annie Sloan chalk paint. I absolutely love it & think it makes a real statement.
The little stool is from Ikea & I use it to pop some towels on as well as this gorgeous bouquet from The Secret Garden Company.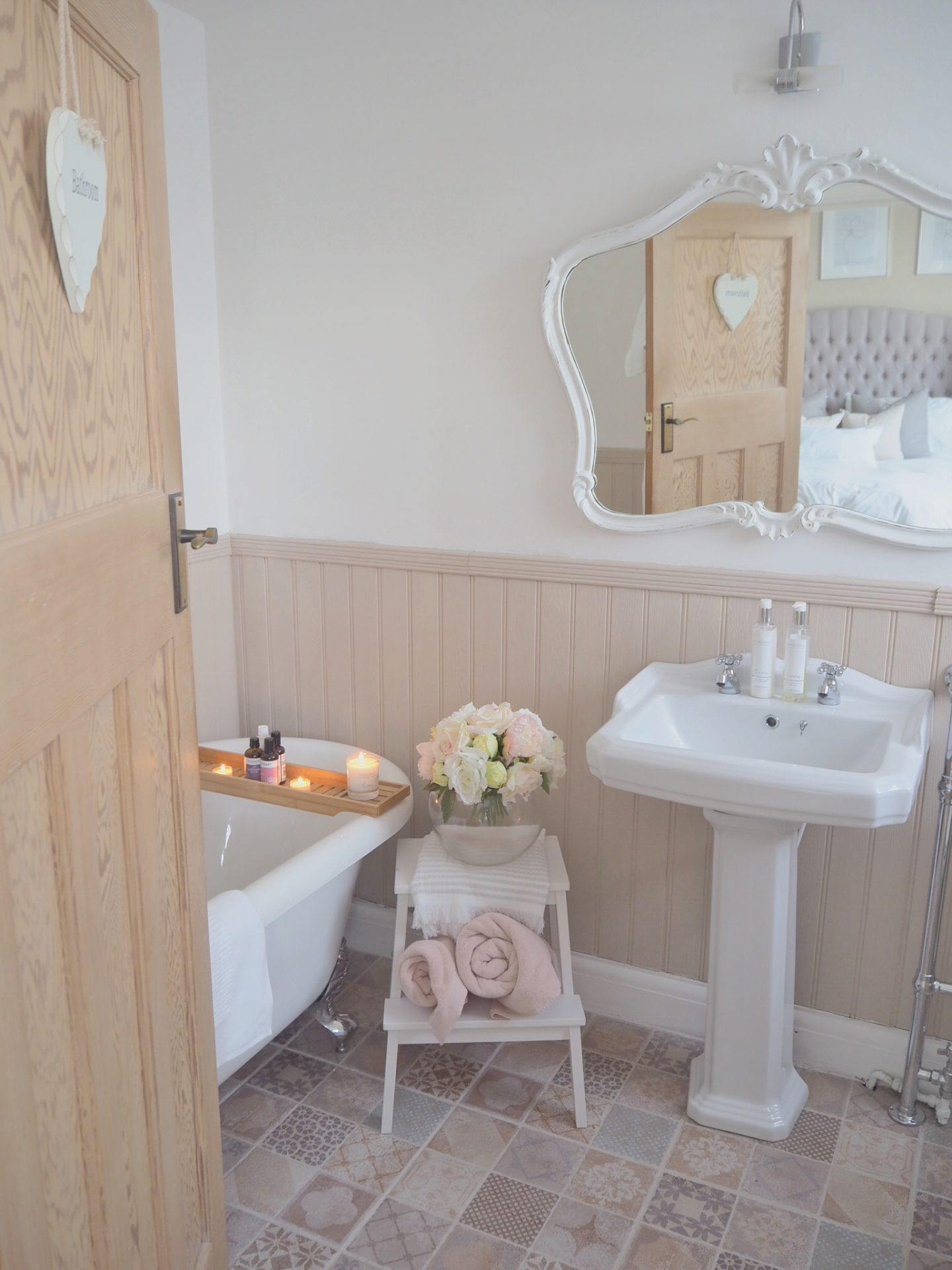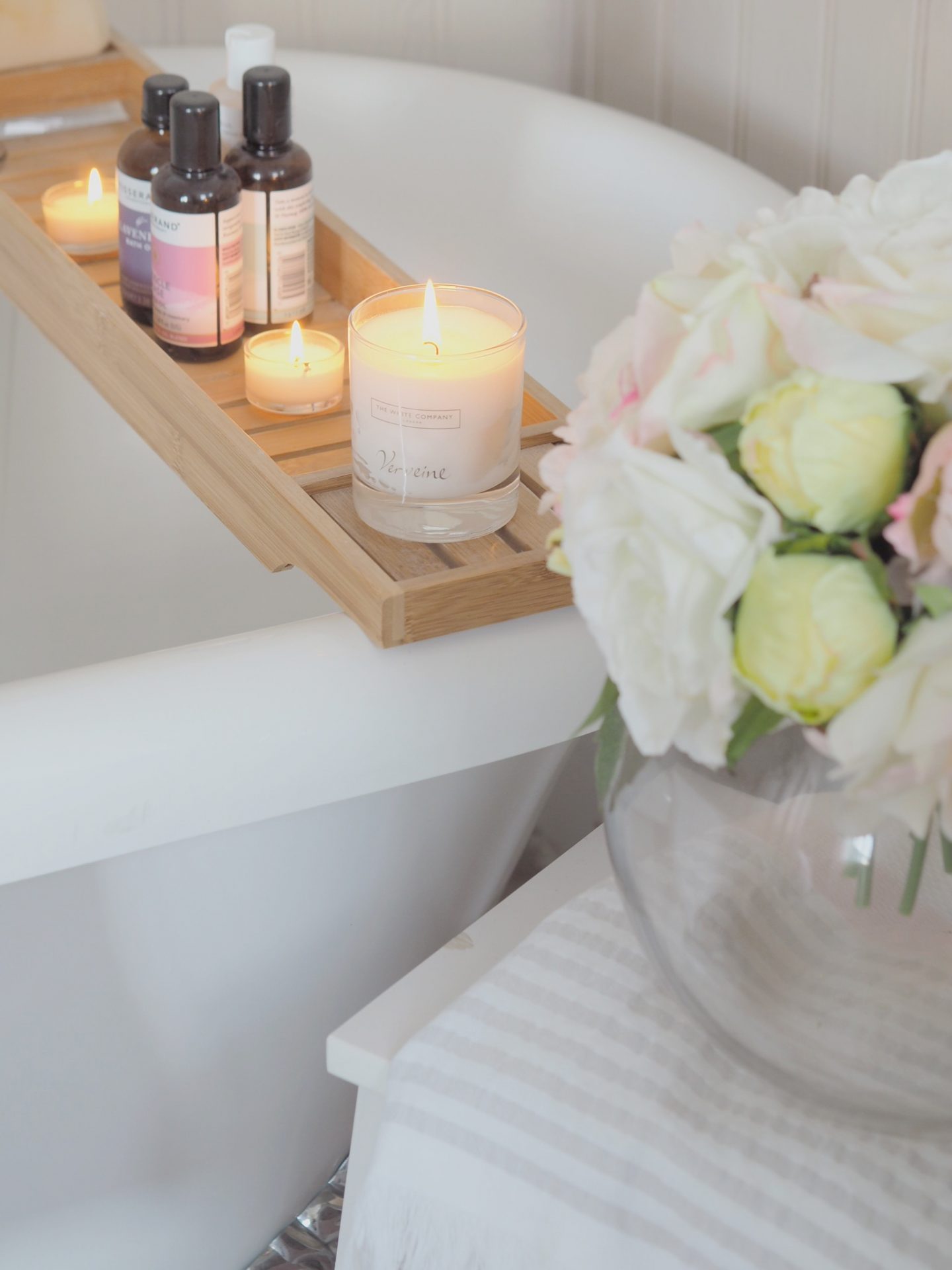 The bath rack/caddy was from Home Bargains, but unfortunately I haven't seen it in there for a good few years. You can find similar here. It's perfect for popping candles & your book (& glass of fizz!) on whilst having a long soak.
I also had some shelves built in to the little nook to the right of the door as you walk in & painted these in the same colour as the panelling. On here I pop toilet rolls, towels, a decorative glass jar of cotton balls & then a basket of bathroom essentials so tooth brush, deodorant, moisturiser etc. All of our other bits live in the units in the main bathroom.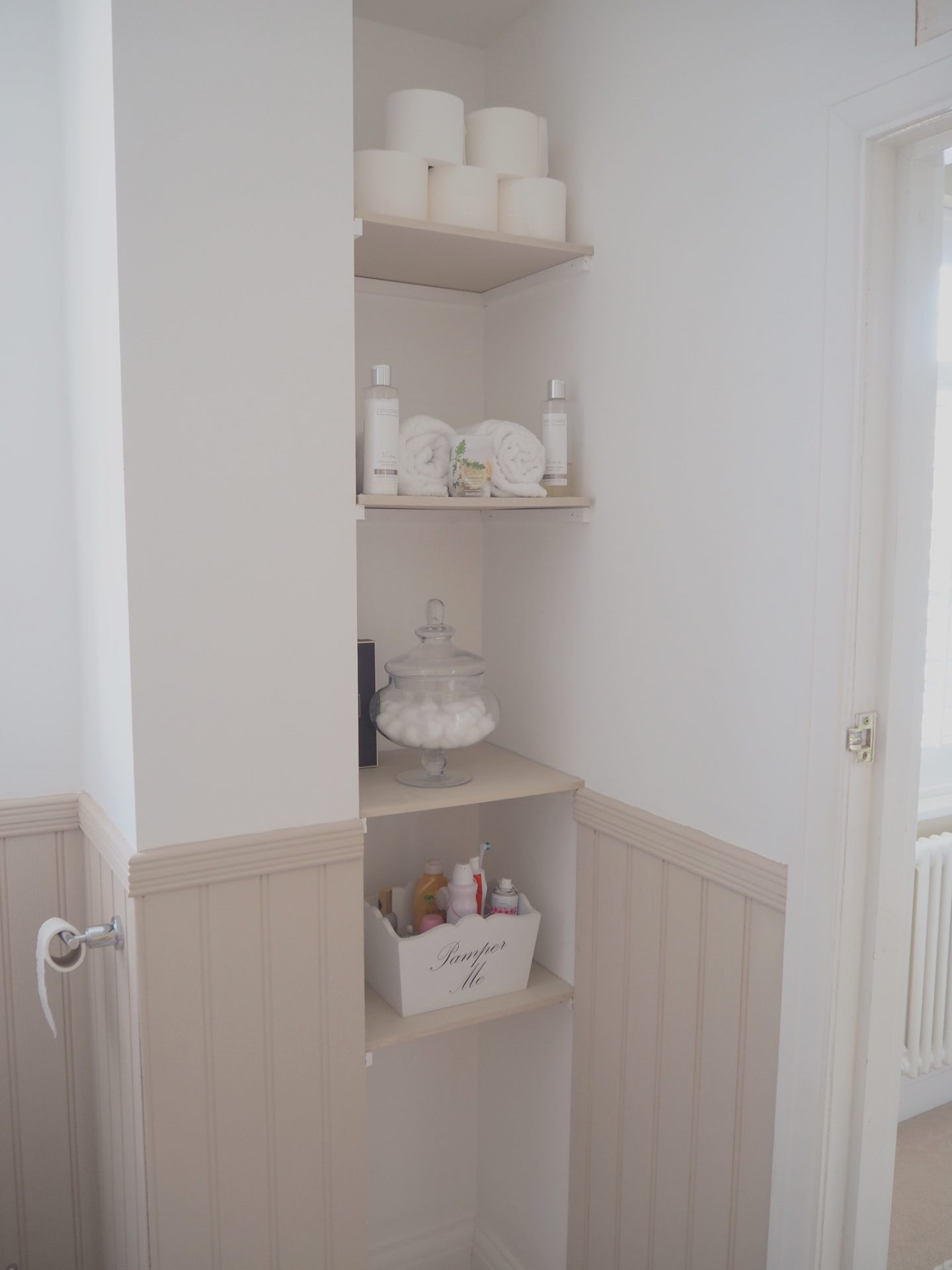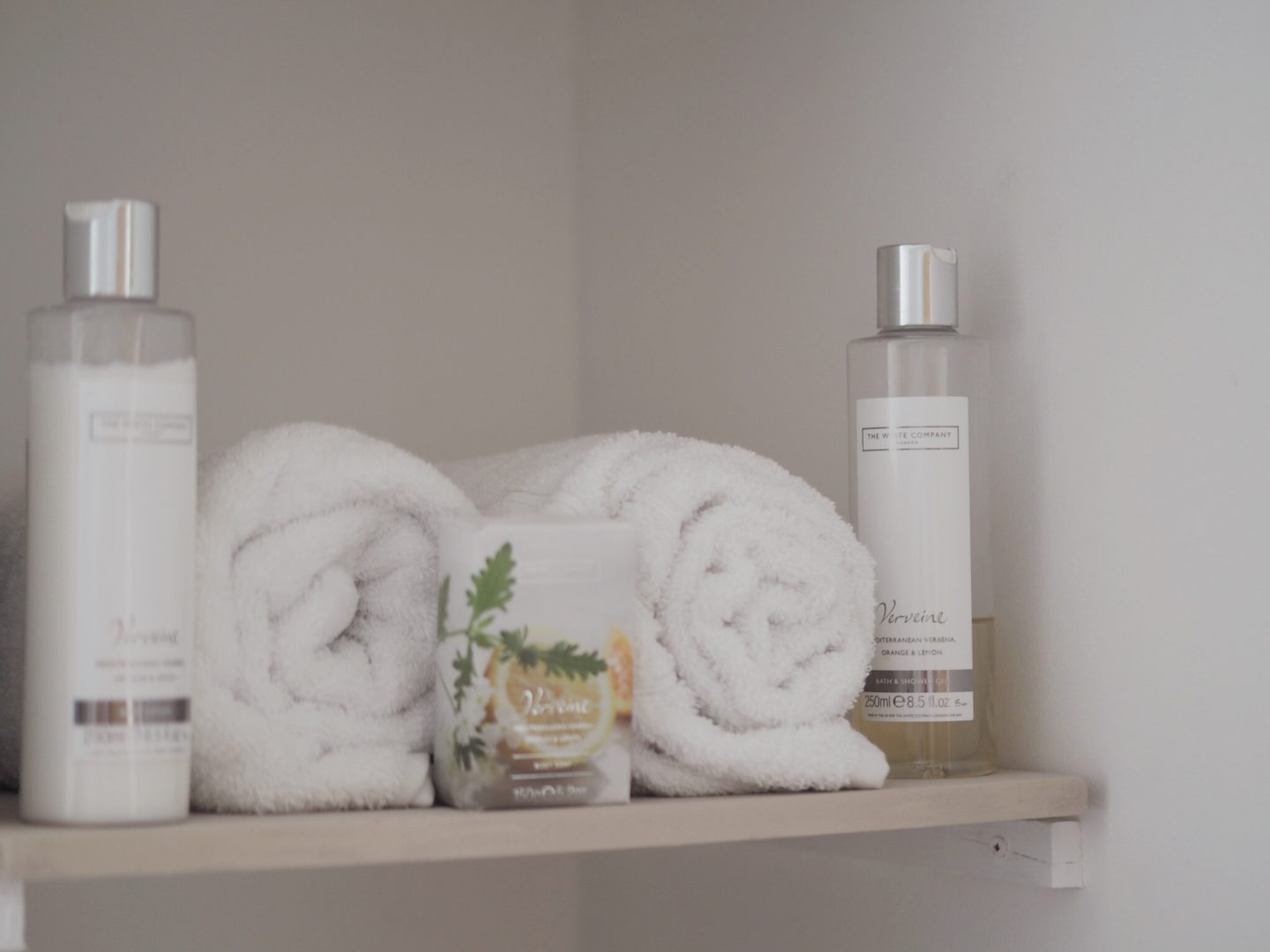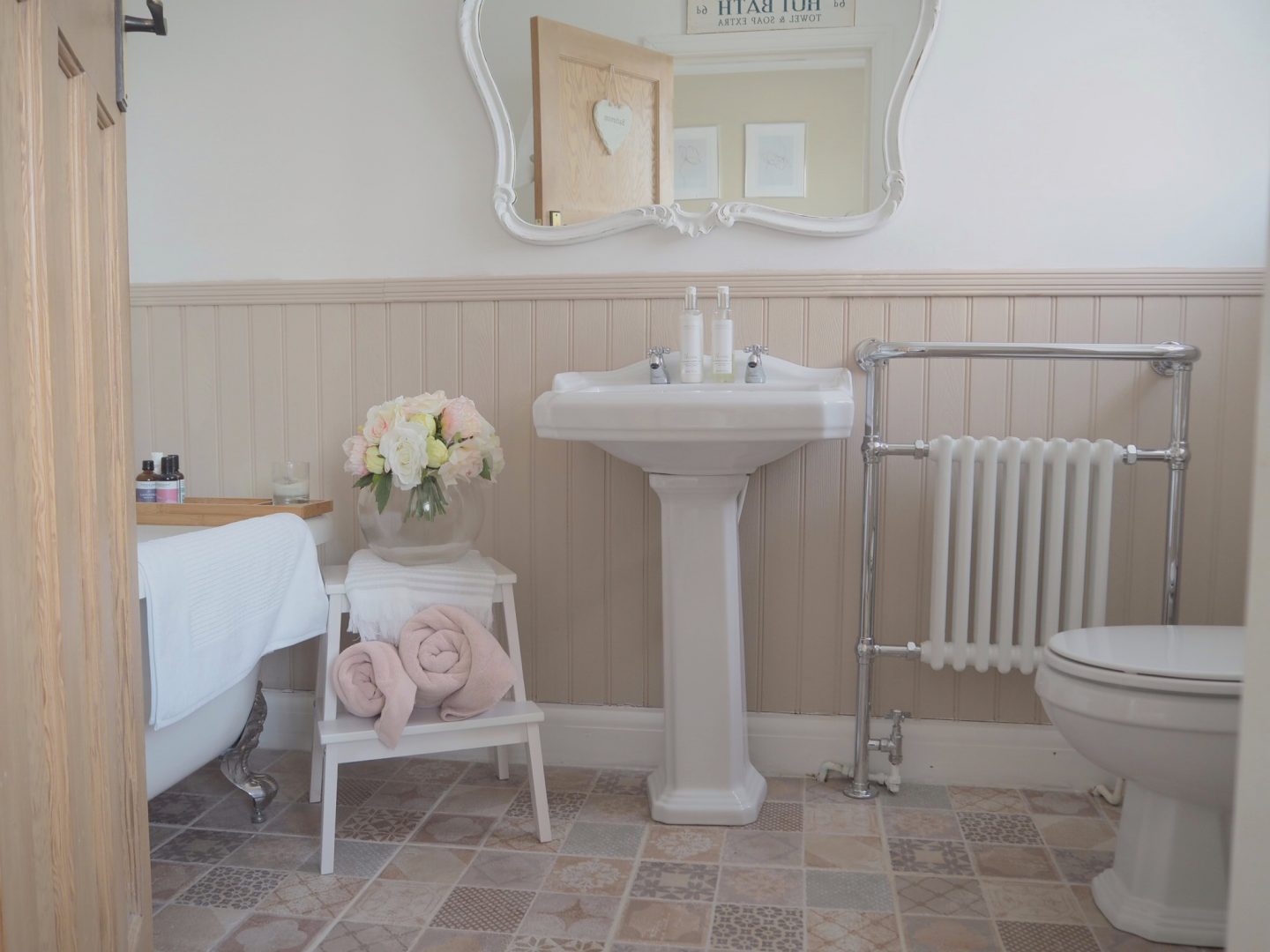 Thank you all so much for taking the time to read through my HTF posts, if you missed any then the links are below –
Have a brilliant weekend ahead!
Love,