This weeks Home Tour Friday is showing a room that has previously been pretty much unseen across the blog & Instagram, mainly because we haven't actually done much to it. Bathrooms & kitchens are the two most expensive rooms to renovate & luckily in Baylyn House both the kitchen & main bathroom have been fairly inexpensive to make our own with a simple lick of paint & some customisation. I last showed it properly in this post back in 2015 to give you an idea of the 'before'.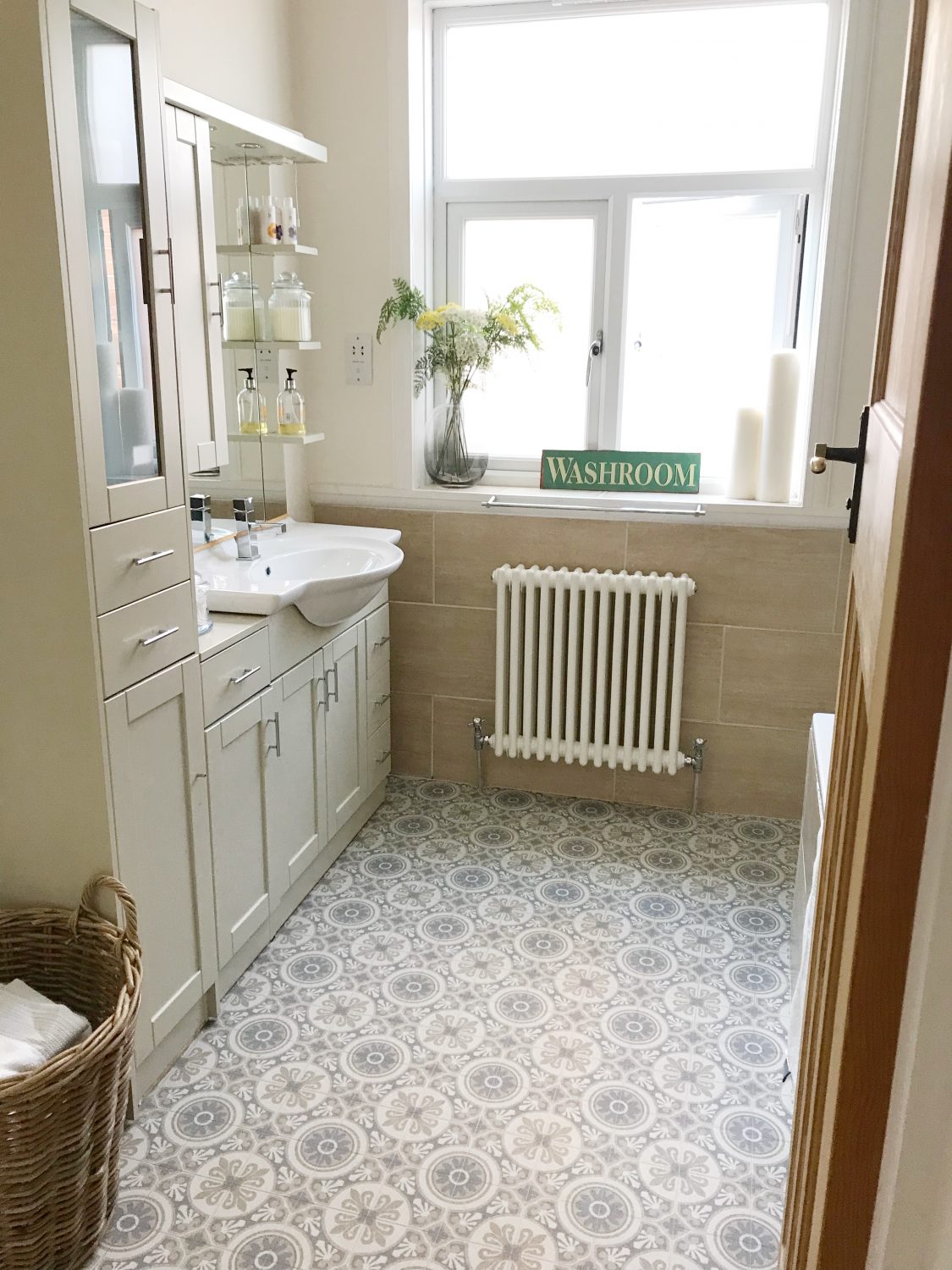 It's in the process of being given a mini revamp & I wasn't going to show you until it was finished but a promise is a promise & so far (apart from when I took a break to go to Bali) I haven't missed a single week…although it has been touch & go on various occasions.
The main bathroom is a jack & jill style so accessed from both the hallway & Elsa's bedroom. This means that is has two doors & is relatively tricky to photograph due to the angles even though it's a really good size.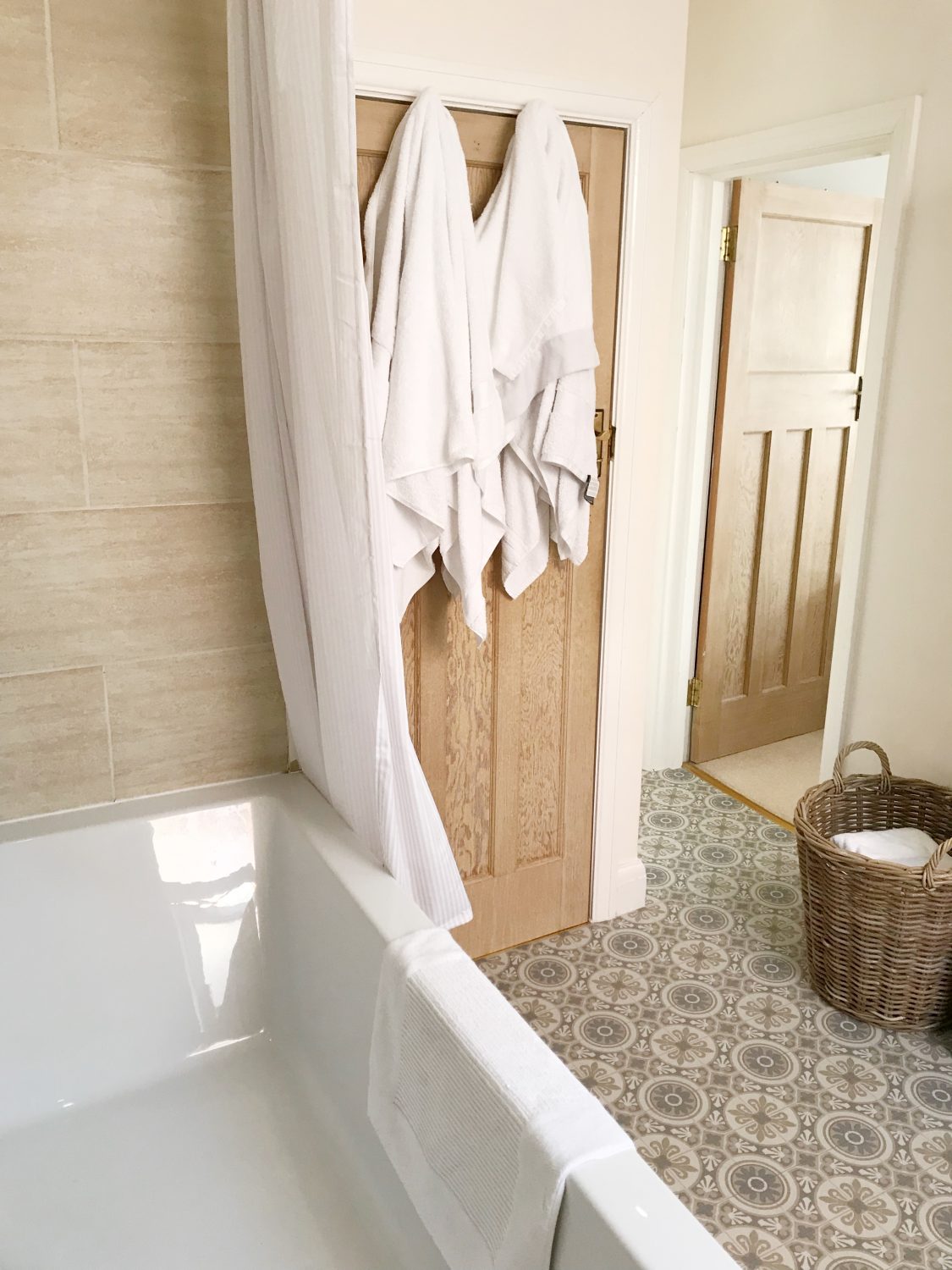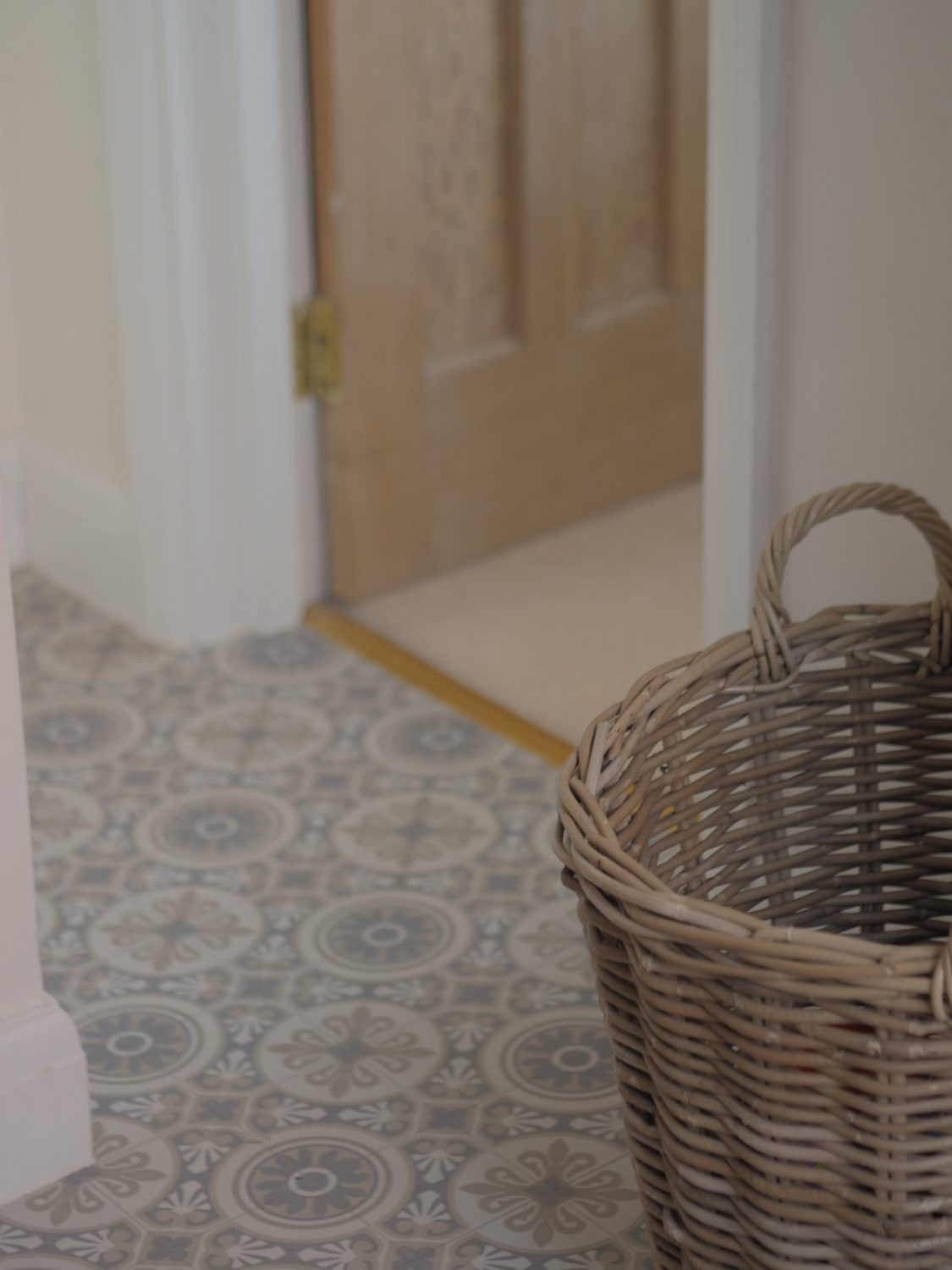 A couple of years ago I gave the sink unit a new lease of life by painting it the same colour as our kitchen with some leftover paint. This was Farrow & Ball eggshell (the most hardwearing & best paint for upcycling units like this I've found) in 'Stony Ground'. You can read my tutorial here.
Unfortunately I can't tell you where the sink & unit, toilet & bath are from, or the tiles as this was done before we bought it.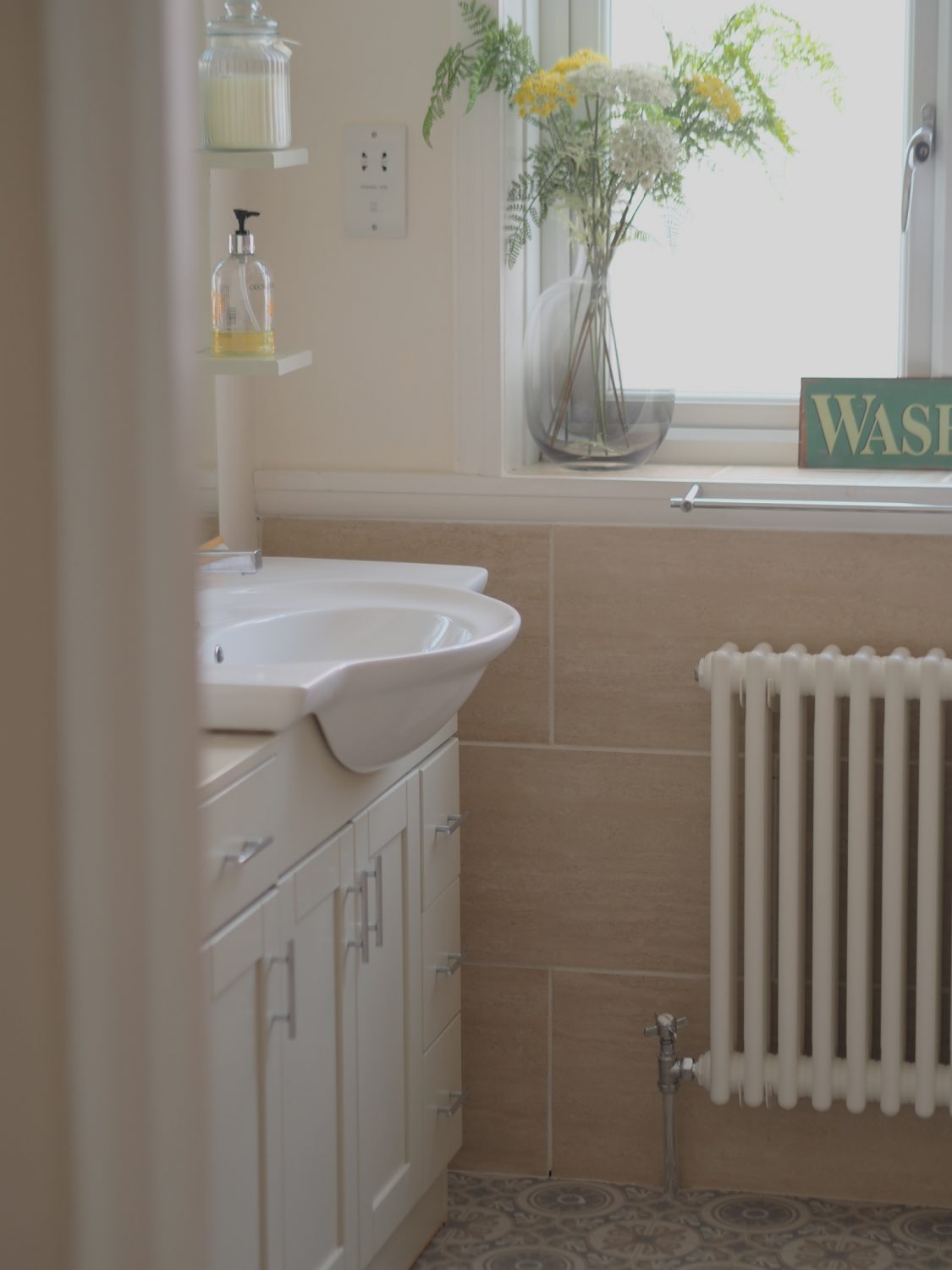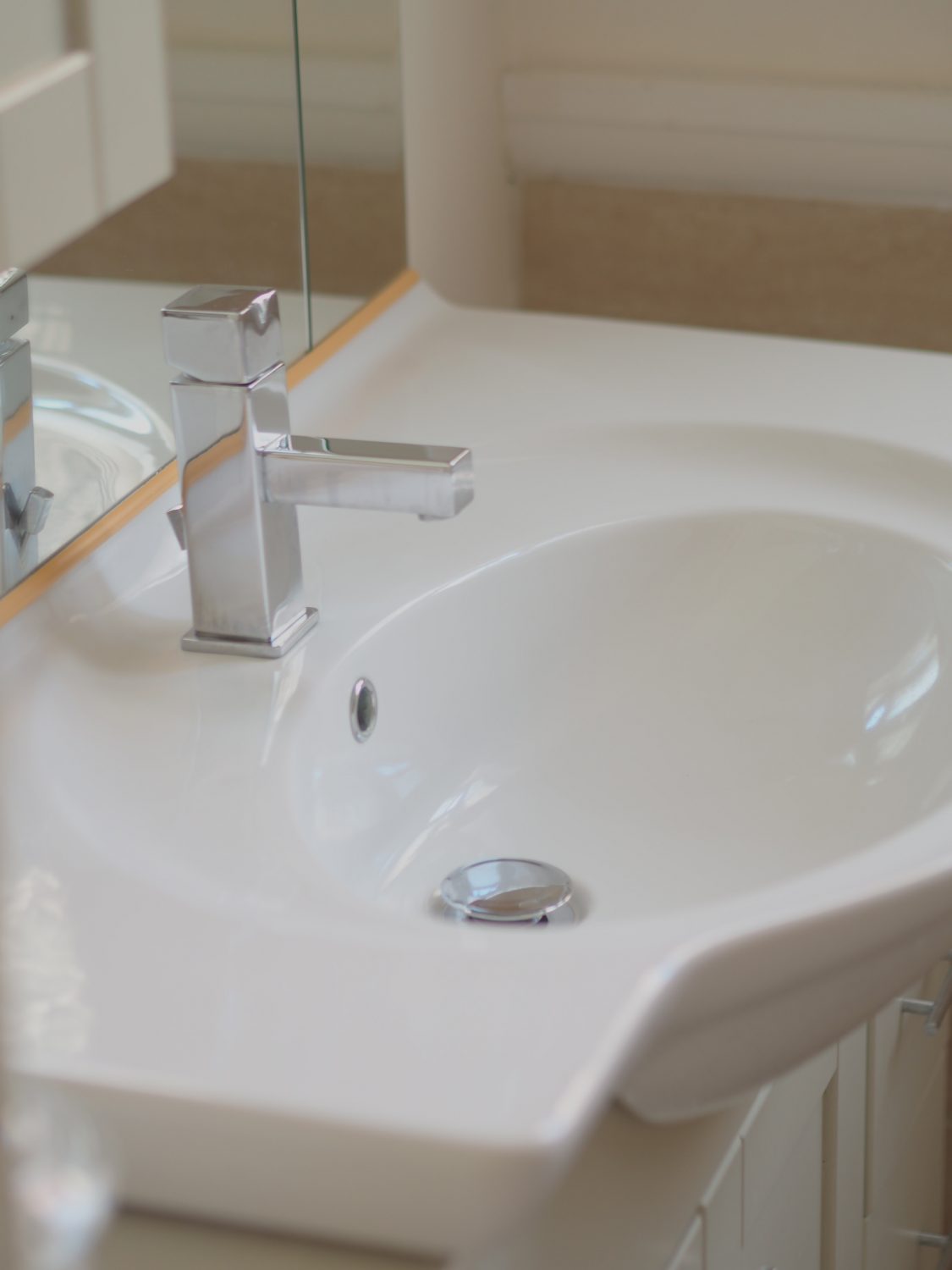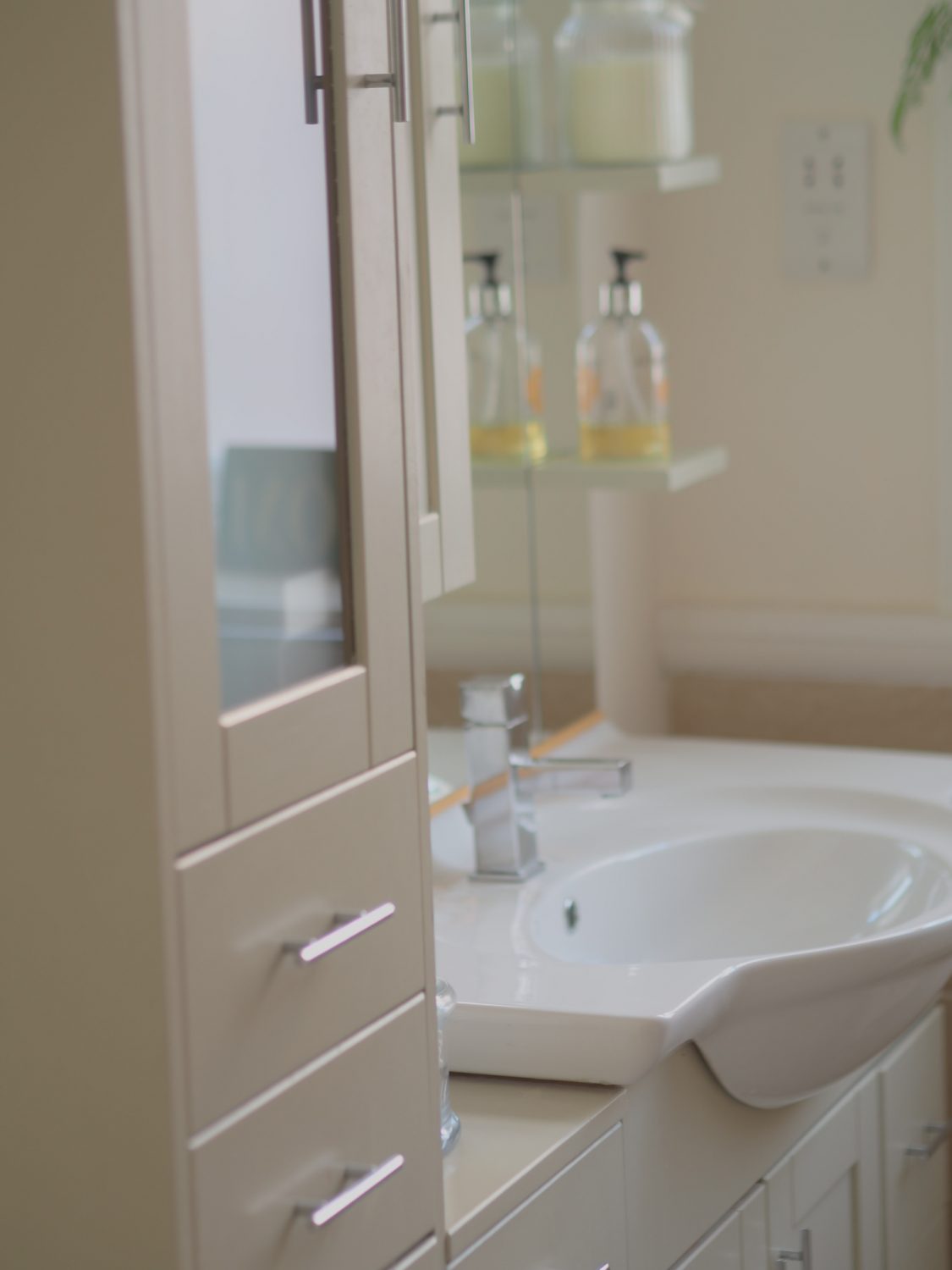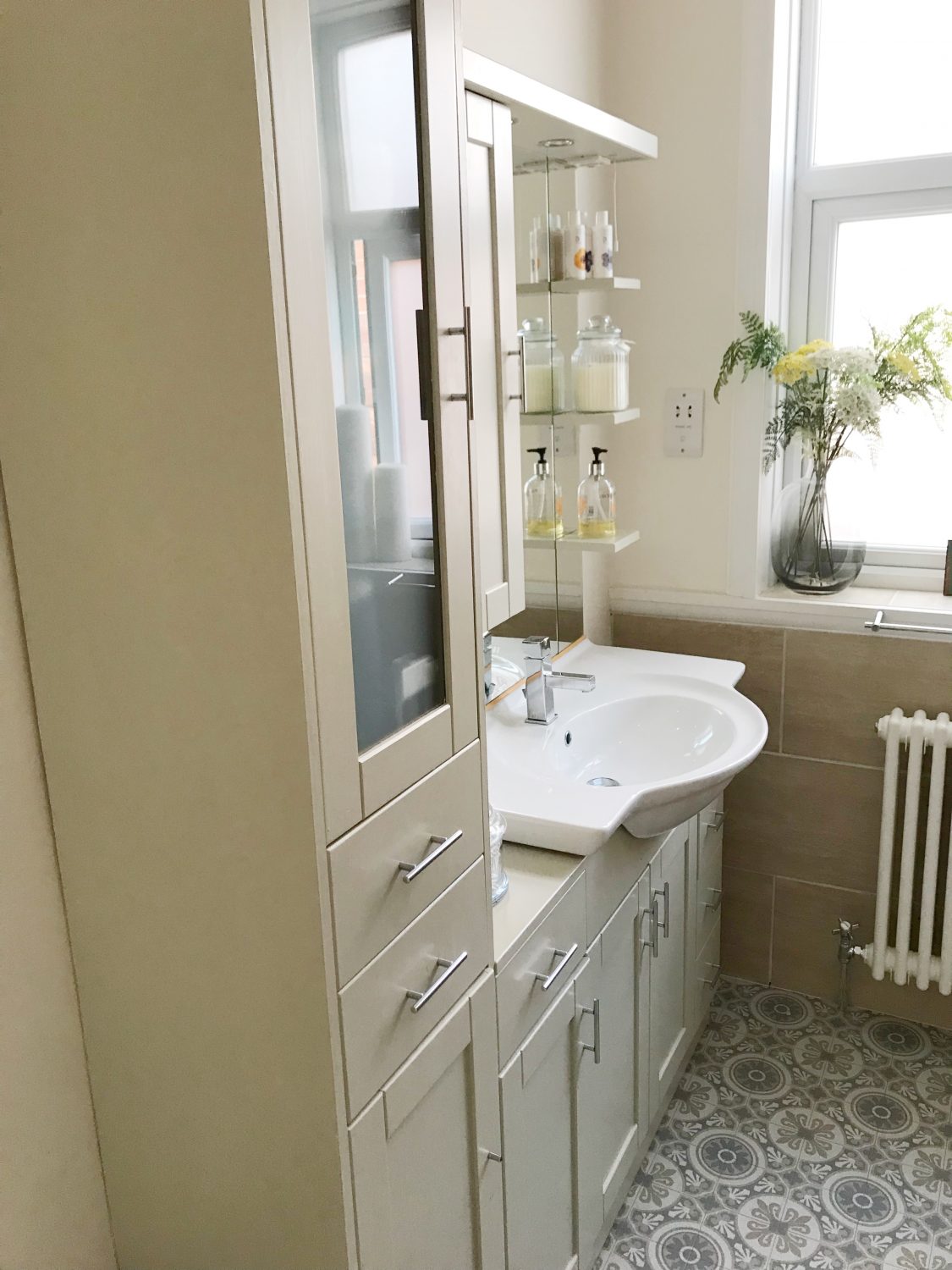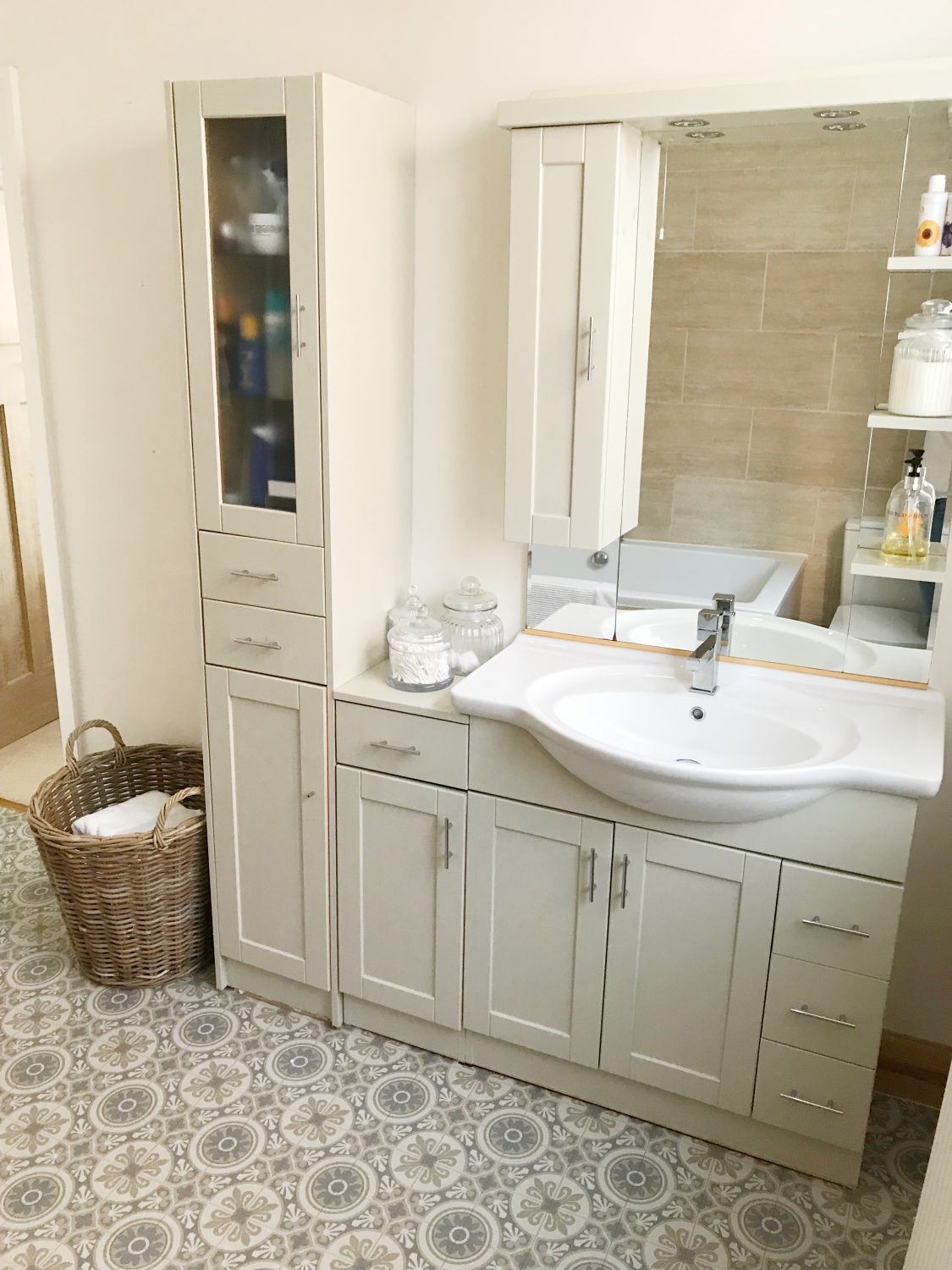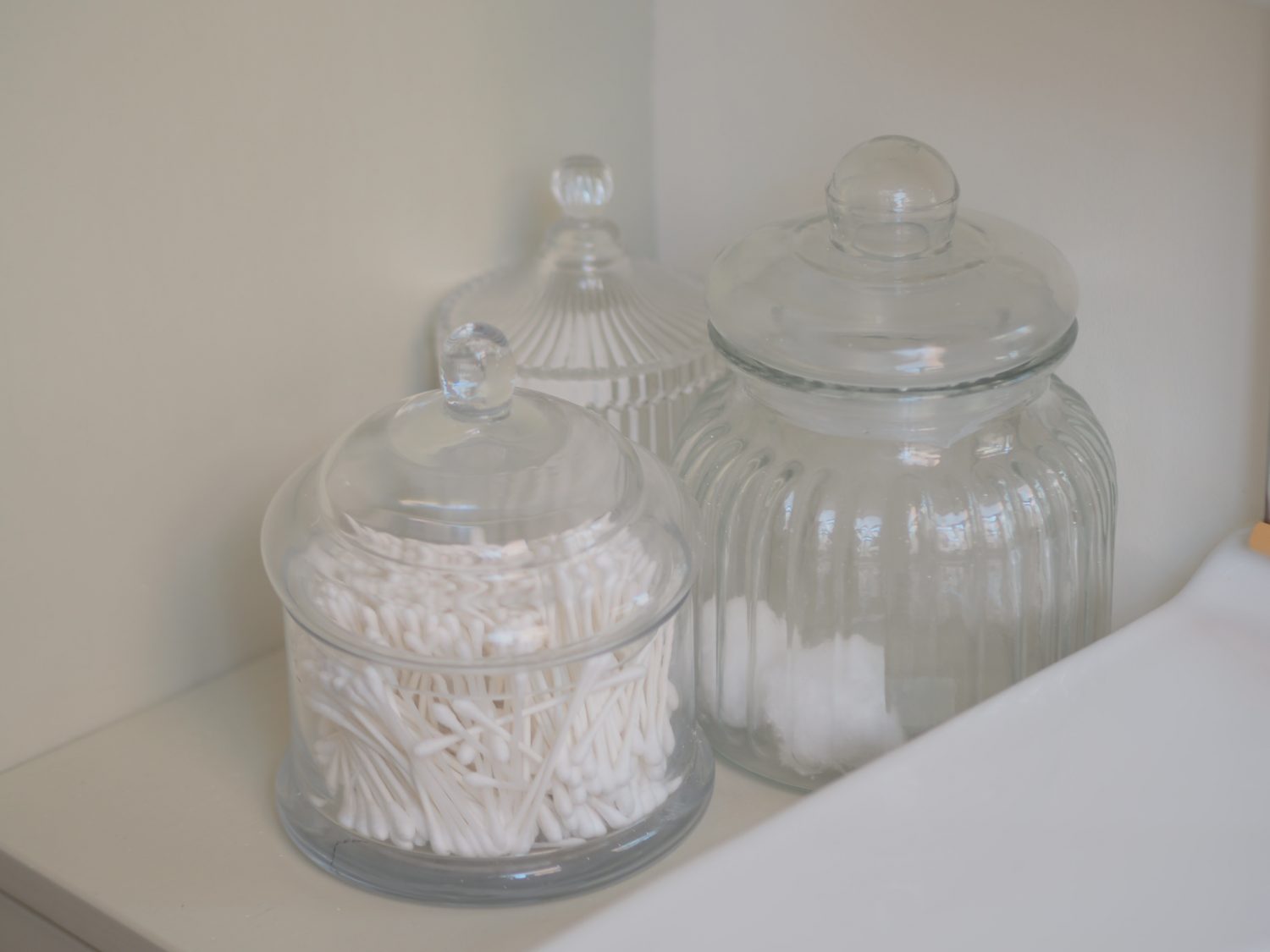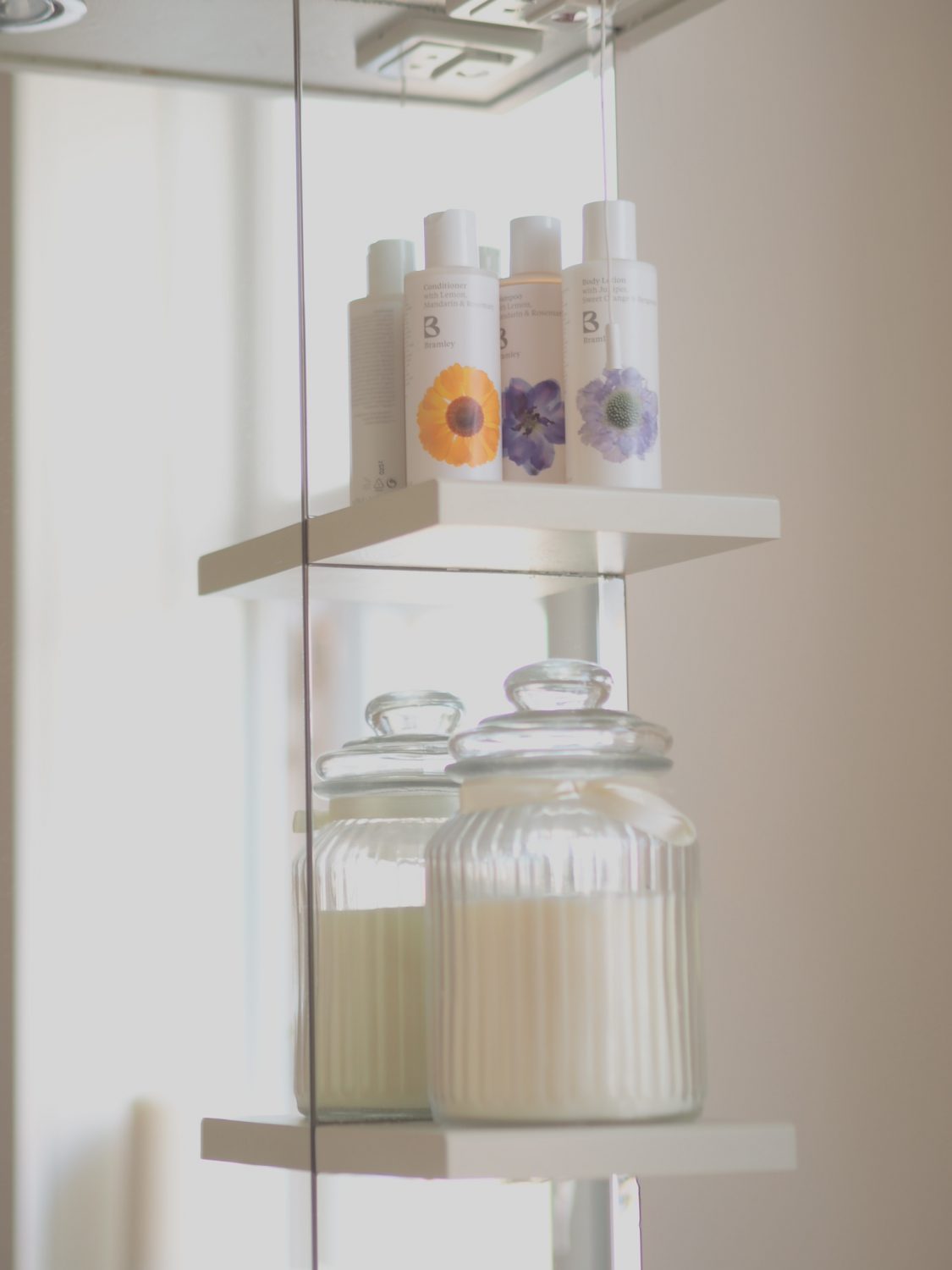 The walls are painted in my favourite Dulux 'Almond White' which I have throughout the kitchen, dining & living room open plan living space downstairs. It's the perfect warm white & is very fresh without looking too cold or harsh.
As part of the revamp, I decided to change the old laminate (my pet hate & probably the main reason I haven't shared much – the only way I can describe it is cheap Ikea furniture colour) & we were so happy with the vinyl in our hallway that I thought it would look great in here. You all know how much I love a patterned floor tile too! This was from Carpets & Floors online & cost under £100 (but we had a lot of wastage due to the bulky bath & so on) & was called Baroque Lisbon 196 however I've had a few not great messages about the company & read some bad reviews recently so I'd probably find another provider.
We also had the old radiator which had seen better days changed a couple of weeks ago to this absolute beauty from Best Heating, part of the Milano Windsor range which you can find here. This is the same column style as in our bedroom revamp & I cannot believe how much simply changing a radiator makes to the overall look & feel of a room. I'm planning to change every radiator in our house to these ASAP.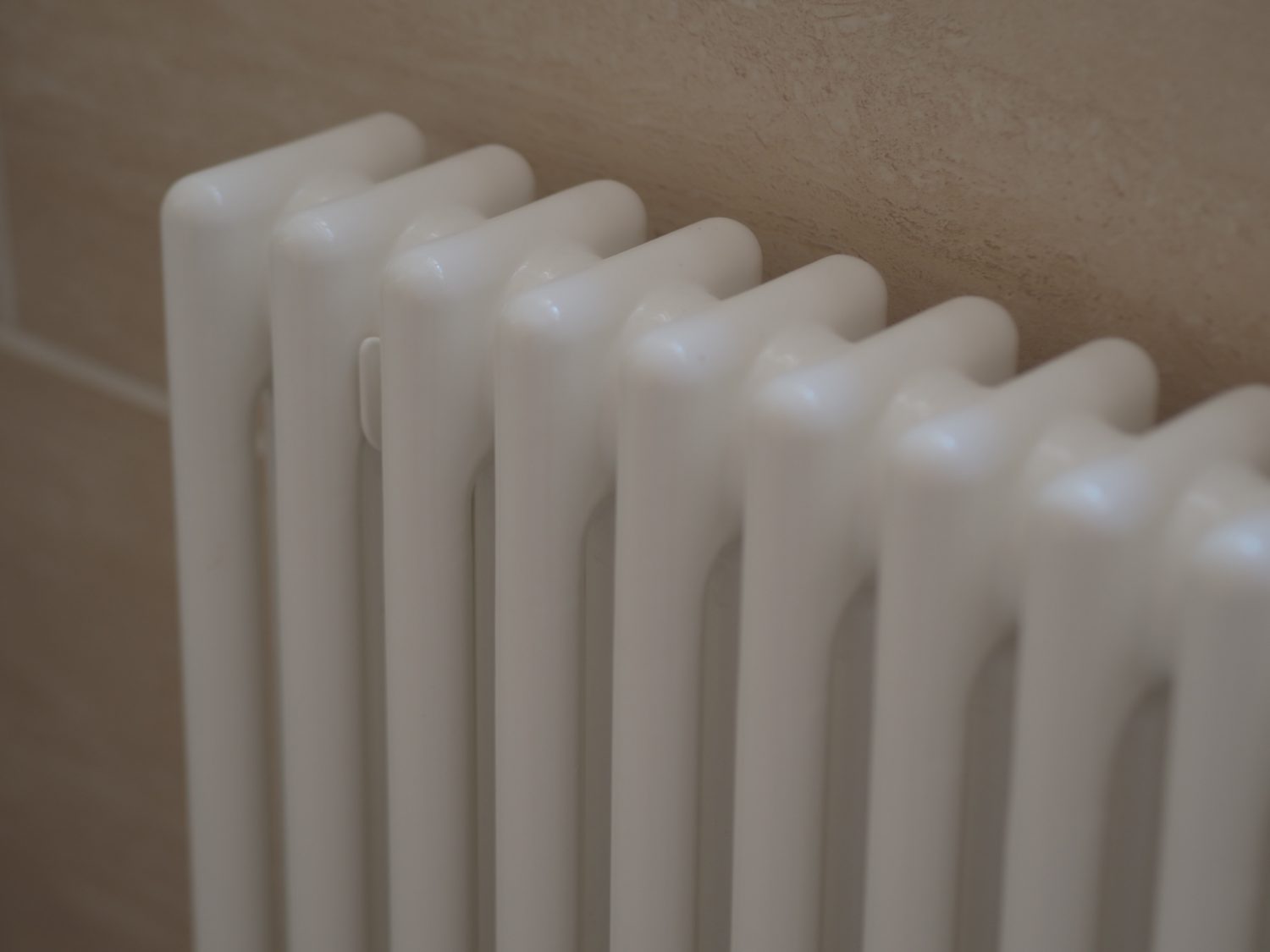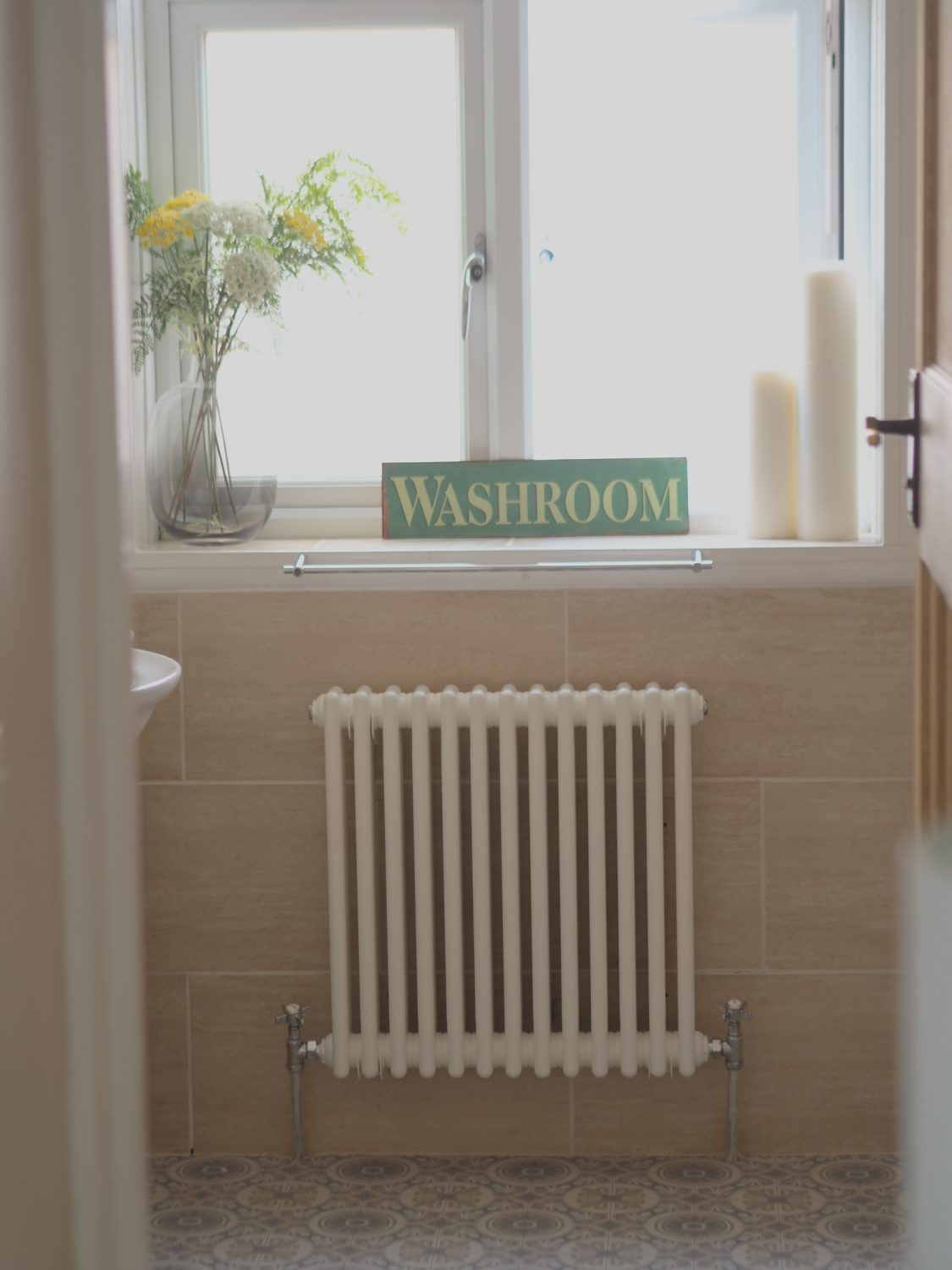 The wicker basket houses the kids toys as well as fresh, fluffy Christy towels.
We're awaiting shutters for this huge window, I'm a huge fan of California Shutters as I'm sure you all know & have used them many times before. Keep your eyes peeled for a super exciting collaboration coming up when they arrive in a few weeks! On the window sill at the moment is some artificial flowers & vase, both from Dunelm (that I made up myself), a tin washroom sign which was from The Range many moons ago & some large church pillar candles.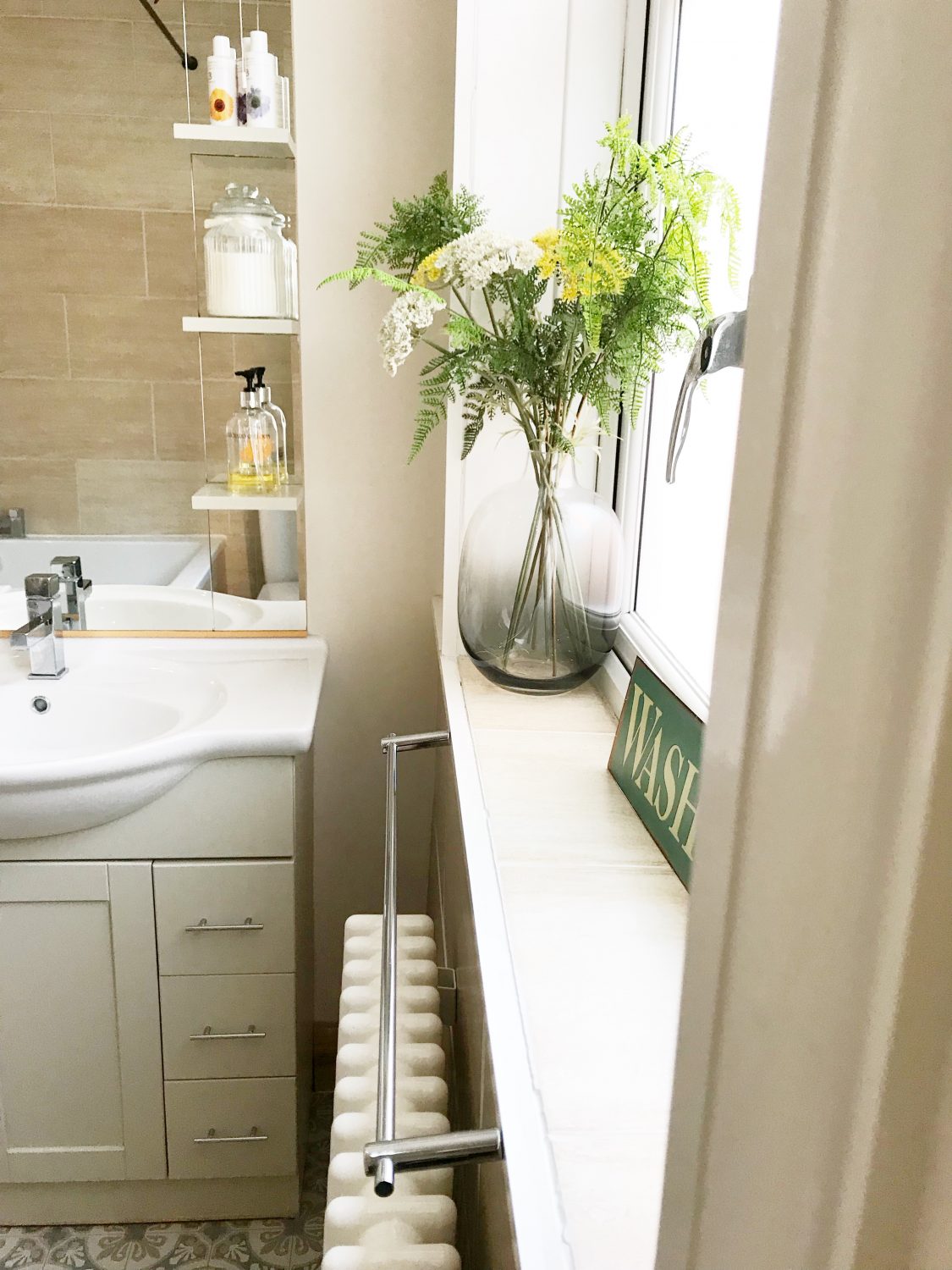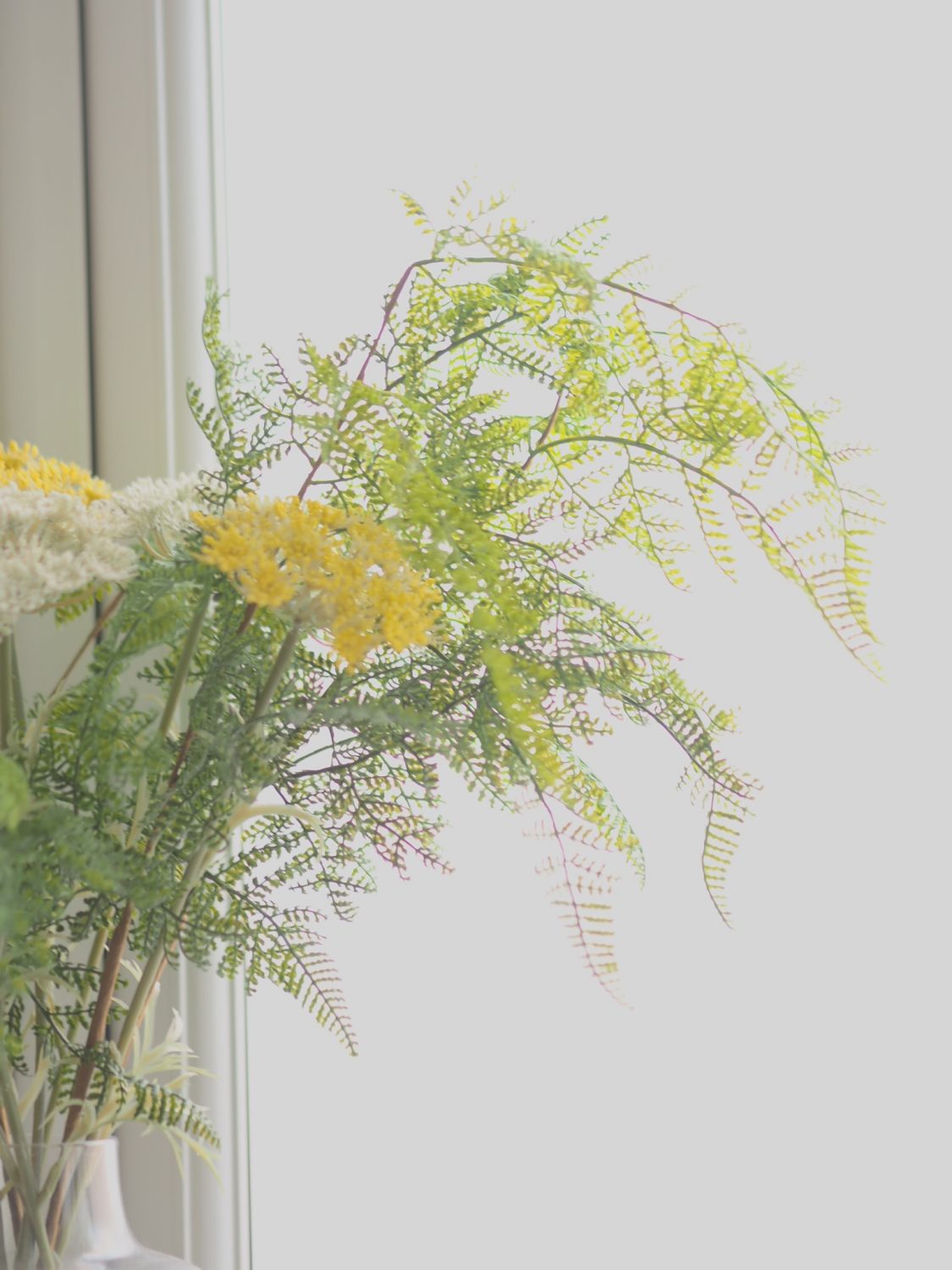 I'll also be changing the handles on the sink unit & adding some art work. I'd also love to change the taps on the sink & the bath plus add a monsoon style shower head but I suppose it depends how easy that is to do!
The bath is absolutely enormous, we always joke it's the kids swimming pool & is the main reason we haven't done much to this room as I can't bare to lose it. We were thinking about putting in a normal sized bath with separate walk in shower & double sink unit but realistically, this is fine for us & no doubt when Elsa & Rory are teenagers this room won't look pristine for longer than 2 minutes.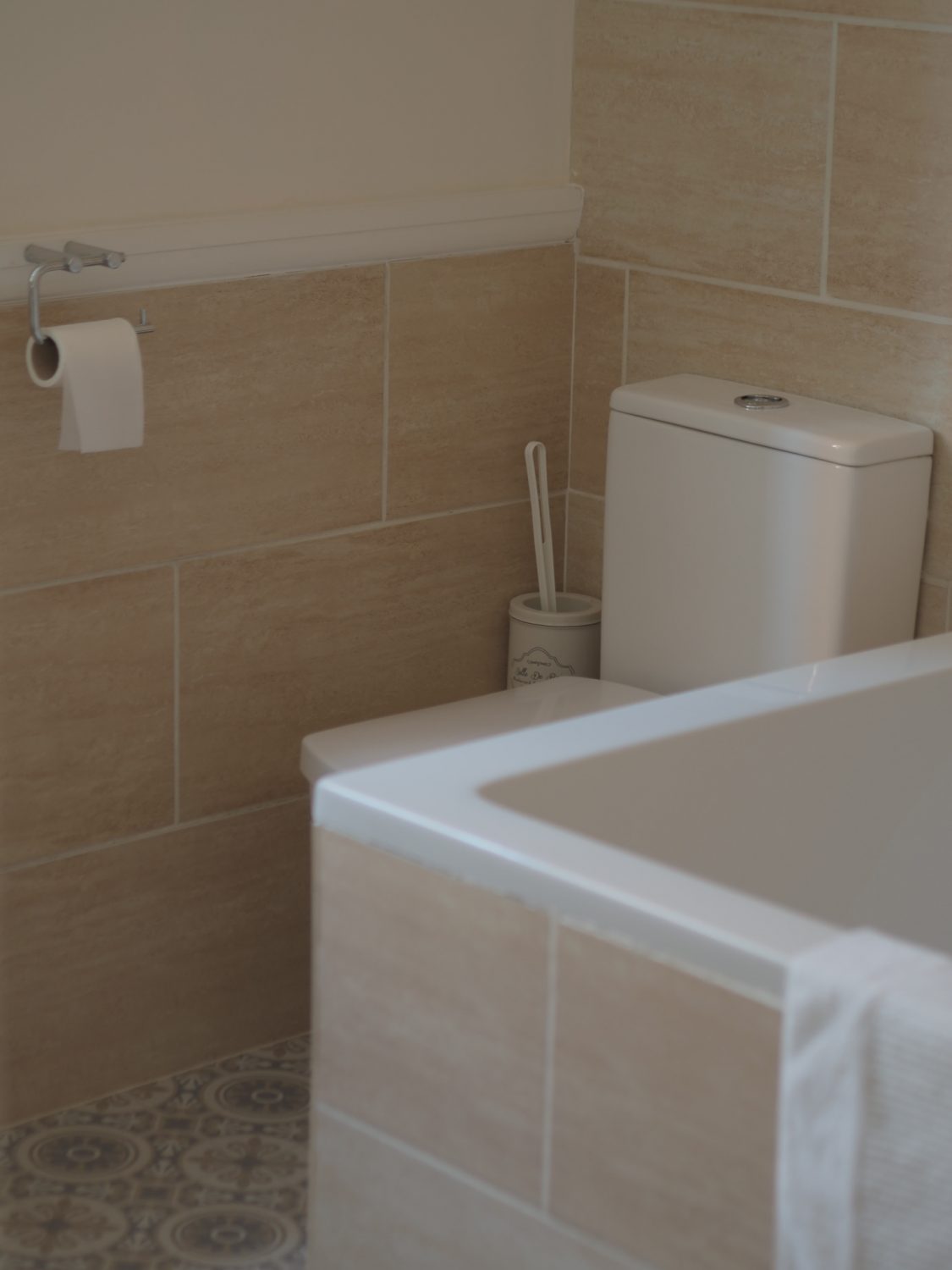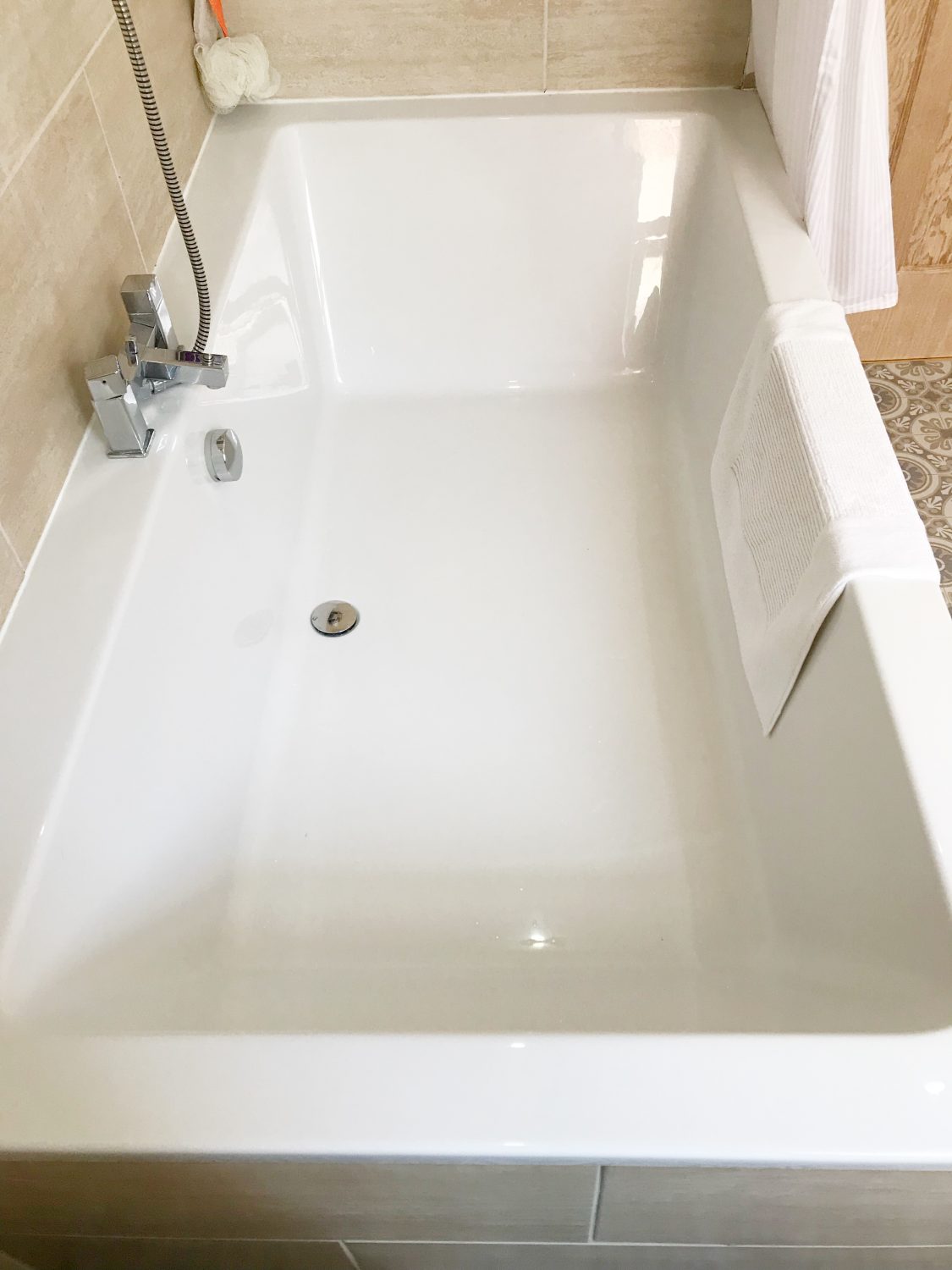 The shower curtain is from Dunelm here.
I hope you've enjoyed having a sneaky peek at this room & stay tuned for a full revamp reveal in the next few weeks.
Love,