Firstly, so sorry this post didn't go live last week, I'm a bad blogger & was so carried away with our new addition Percy that I completely forgot to write it! Anyway another week has flown by & yet again, I've got another room I barely photograph to show you all. This weeks Home Tour Friday is all about our rarely used spare bedroom & one we used to host foreign students in to earn some pennies up until this year when we decided actually it was more hassle than it was worth.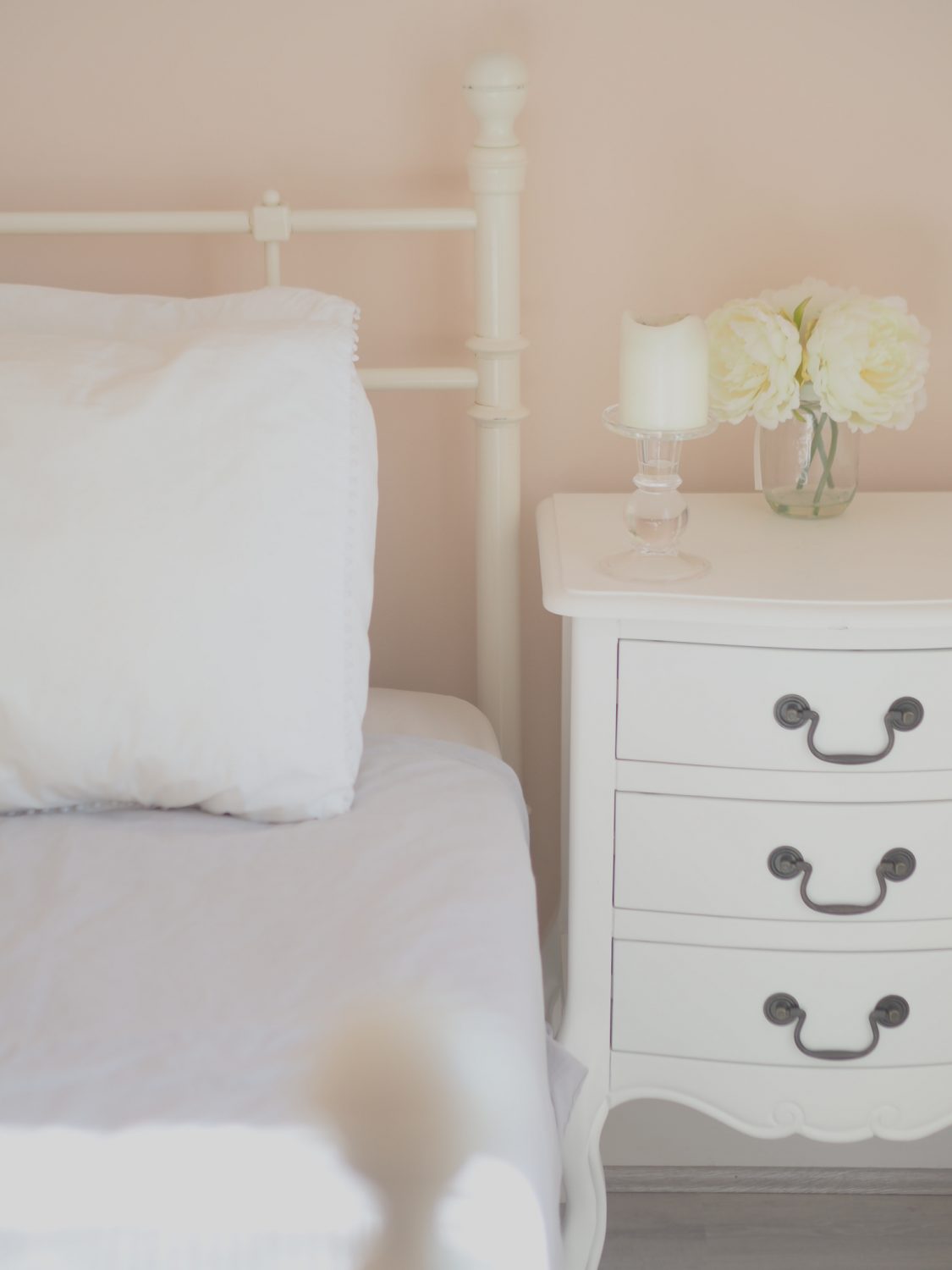 A couple of years ago I actually handed the design decision of this room over to you guys who voted between 3 designs I had done & then 3 designs sent in from some lovely followers, you can see the 6 designs here. After a public vote, the design that won was this gorgeous feminine peachy pink scheme so I set to work transforming what was an unloved 'nothing' room. Since then, it's sat looking pretty & has the odd occupant (or Elsa sleeps in here if we need a double bed) but is mainly empty.
The walls are painted in Farrow & Ball 'Pink Ground' which is the perfect shade of peachy pink. I normally like to stick with neutral muted wall colours with greys, beiges & off whites so this is definitely a bit more fun.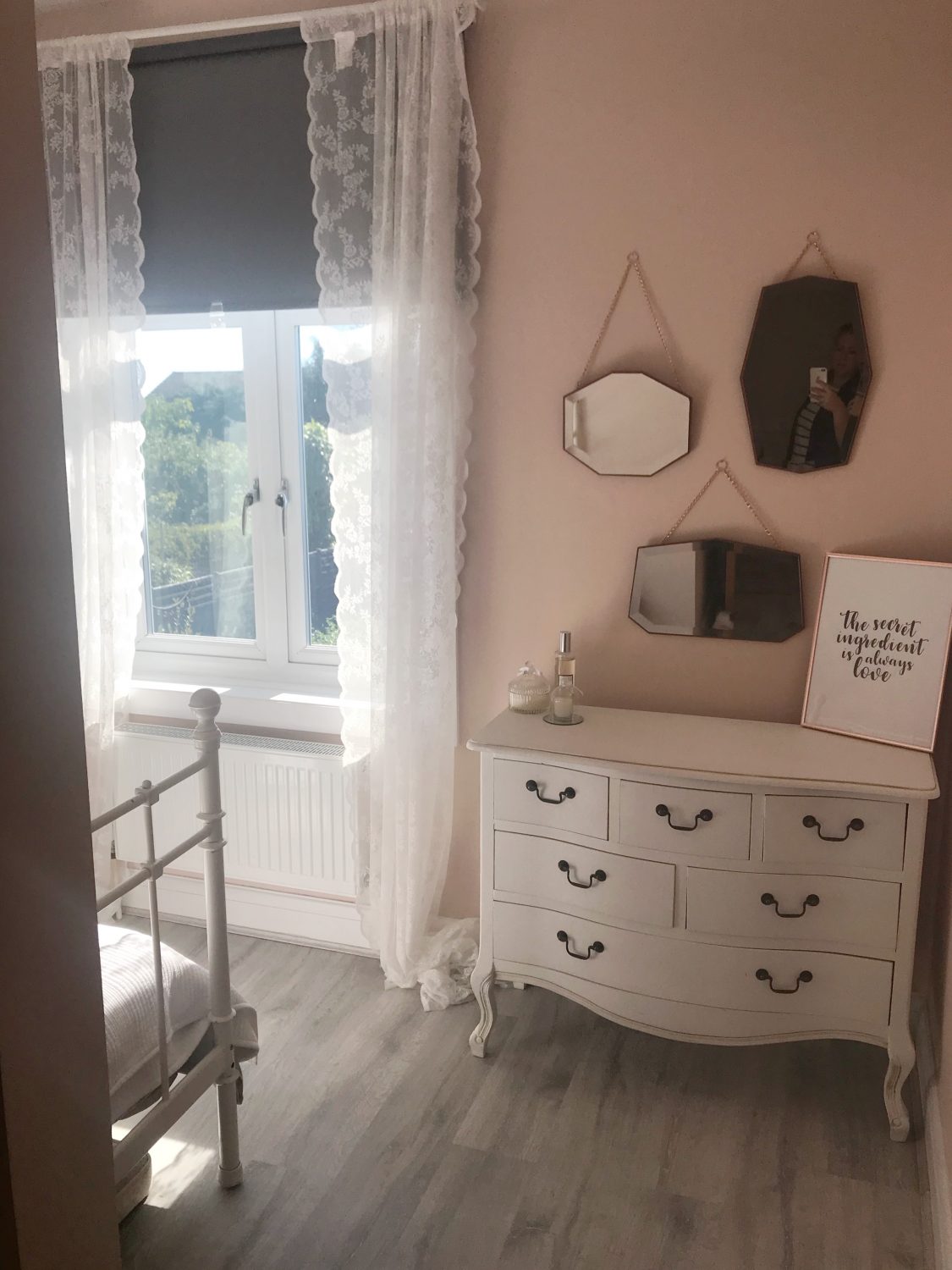 Flooring wise, we ripped up the old carpet which had seen better days after a bit of a moth infestation (the joys of old houses!) & put down Quickstep laminate flooring in 'CREO CR3177', a light grey wide plank. I don't normally advise laminate for upstairs or bedrooms as it can be noisy & lacks that cosy feel but it can be a safer option if you can't guarantee whoever is staying in it isn't going stain carpet or keep it clean. Considering we would change students every couple of weeks during the Summer season & the majority were teenager girls (makeup & fake tan stains…I've got this all to come with Elsa in the future) it was the right decision.
The room is an L shape so can be a bit tricky to take photos of.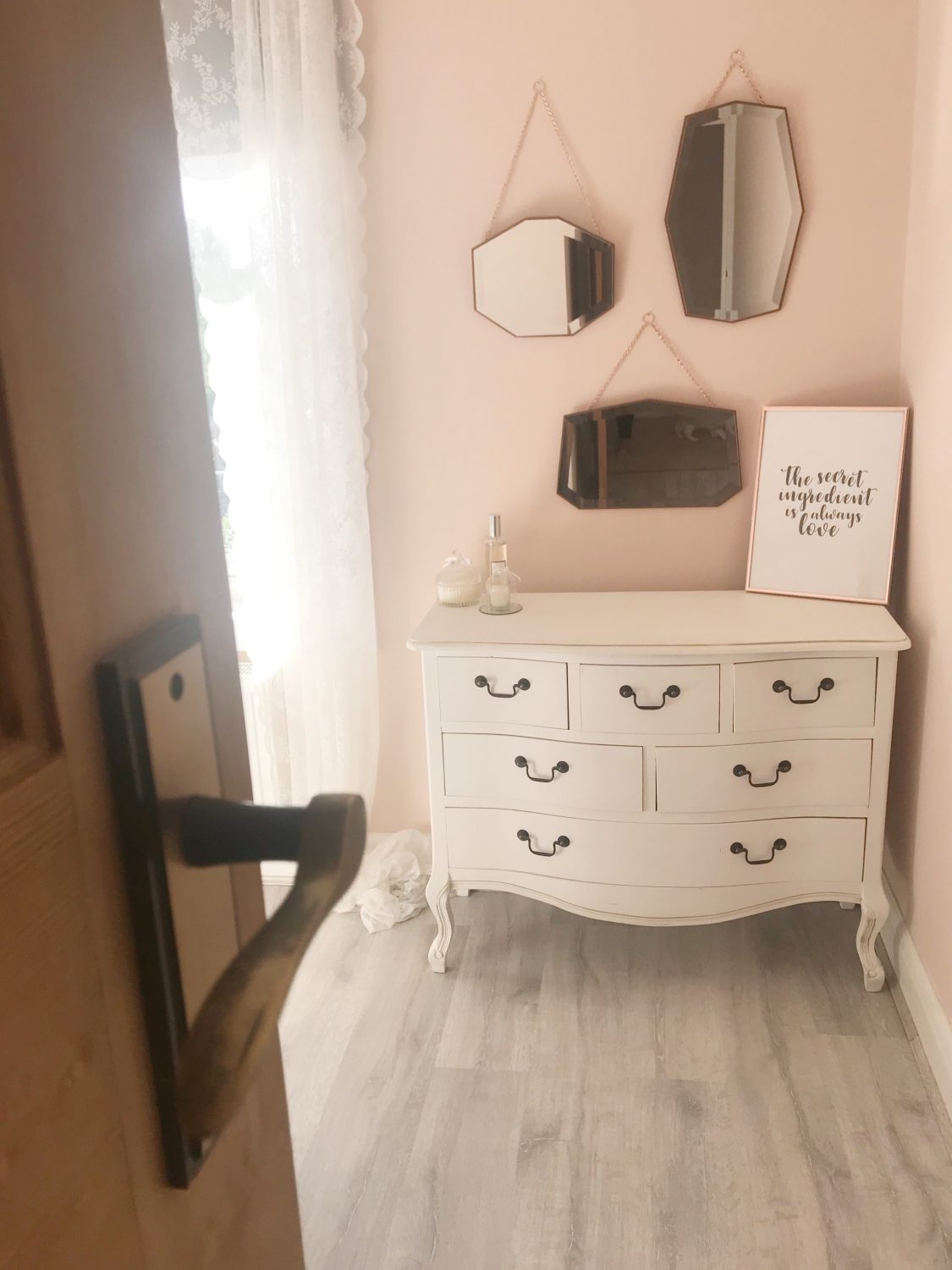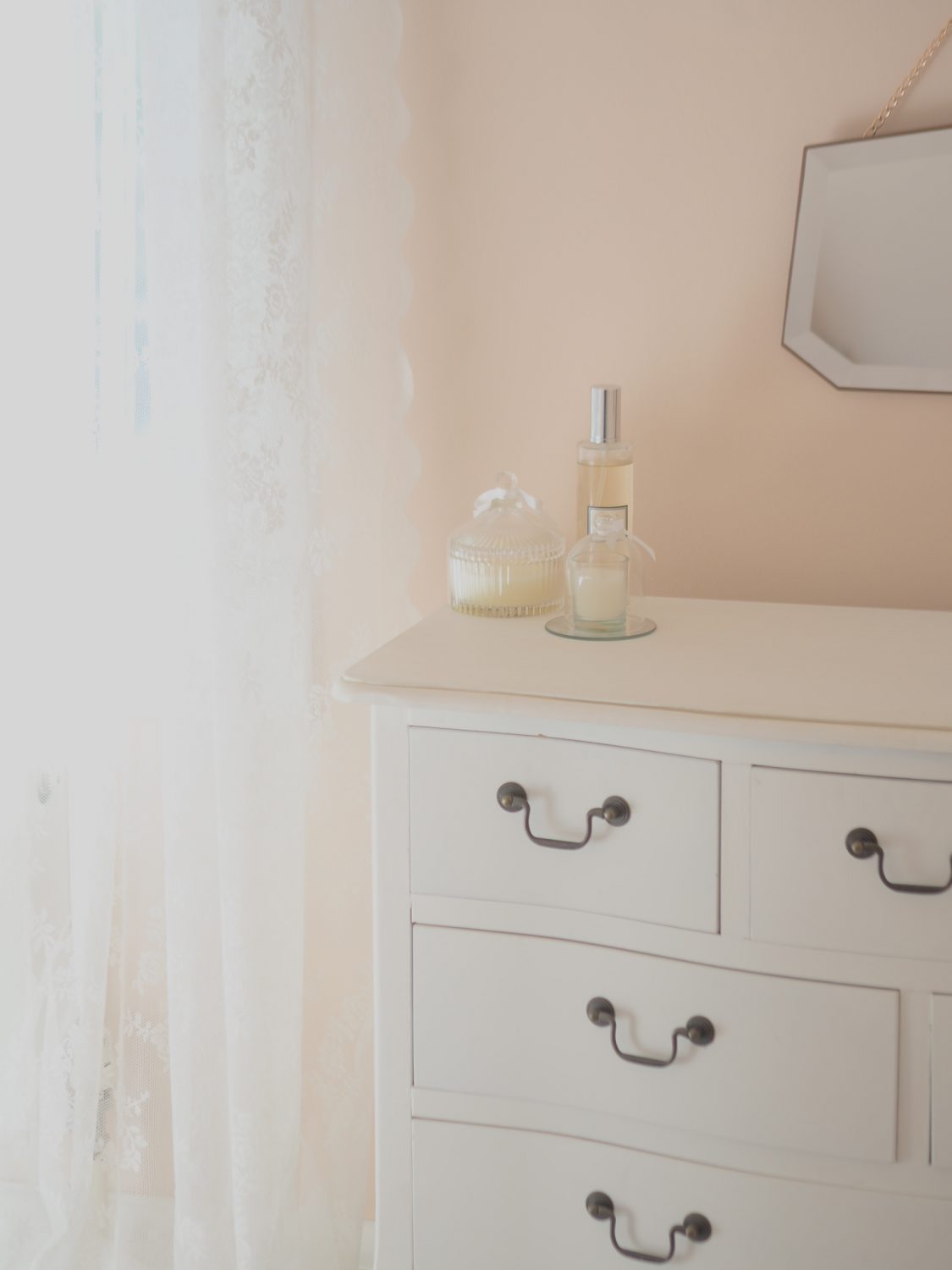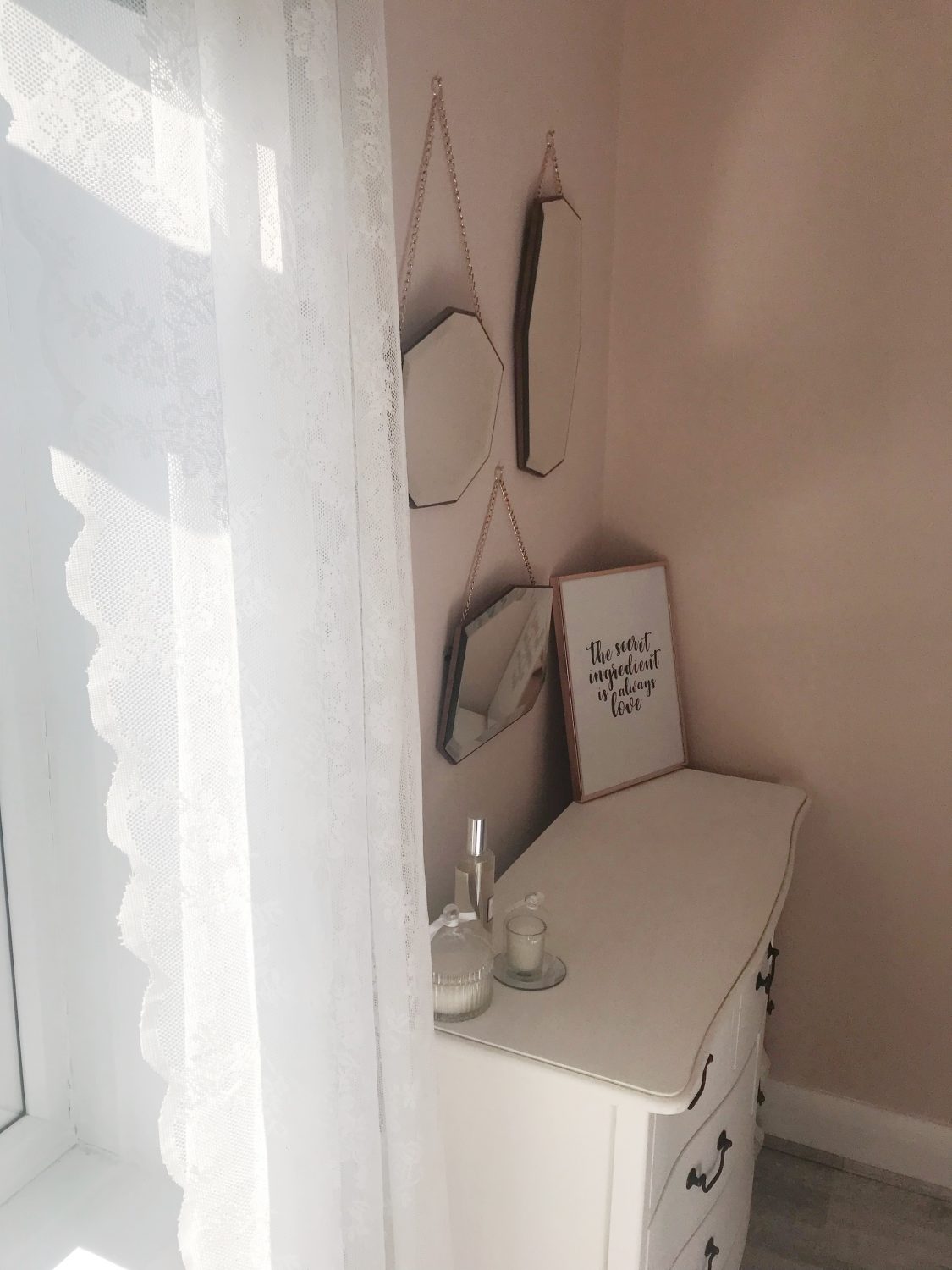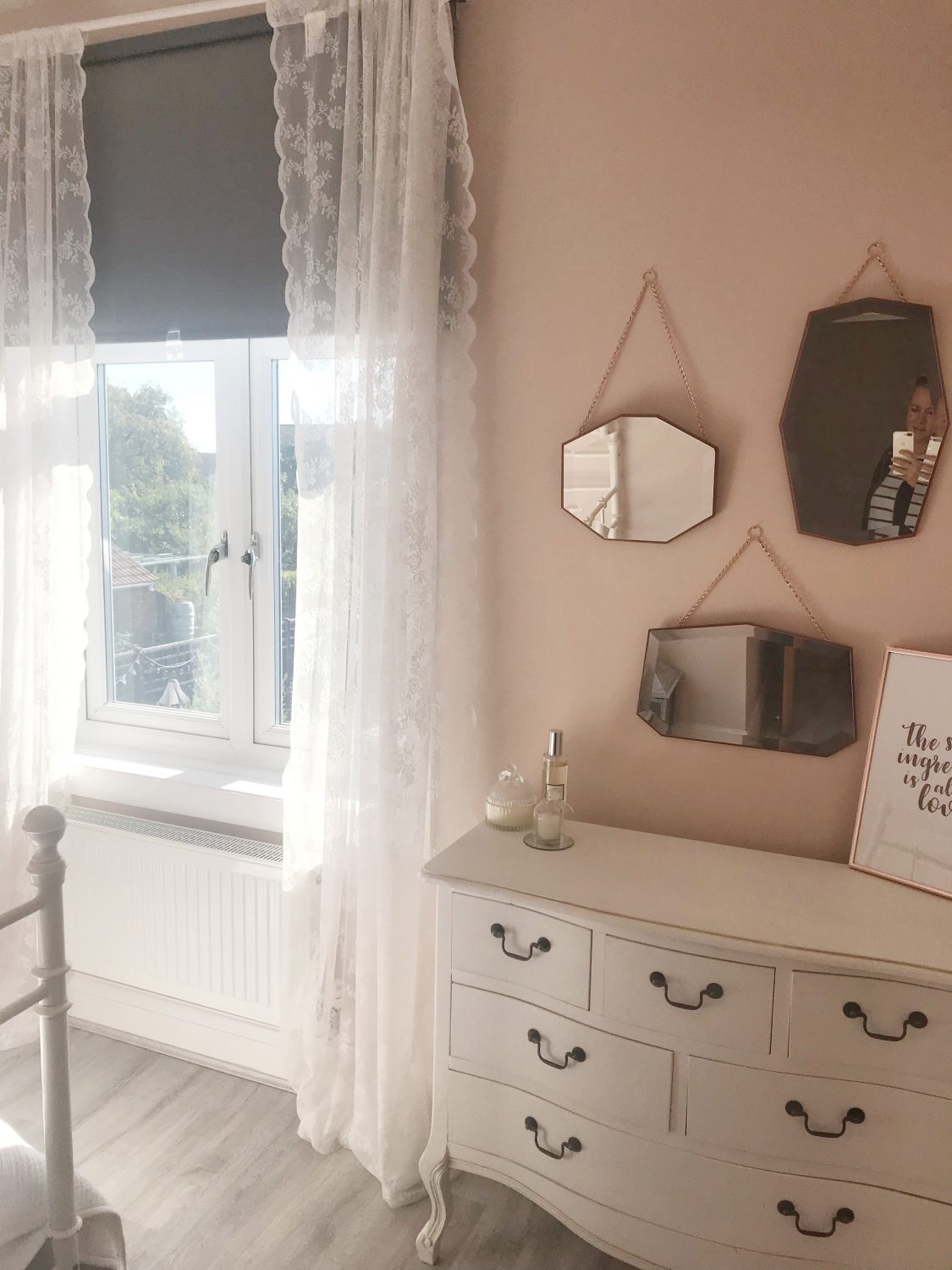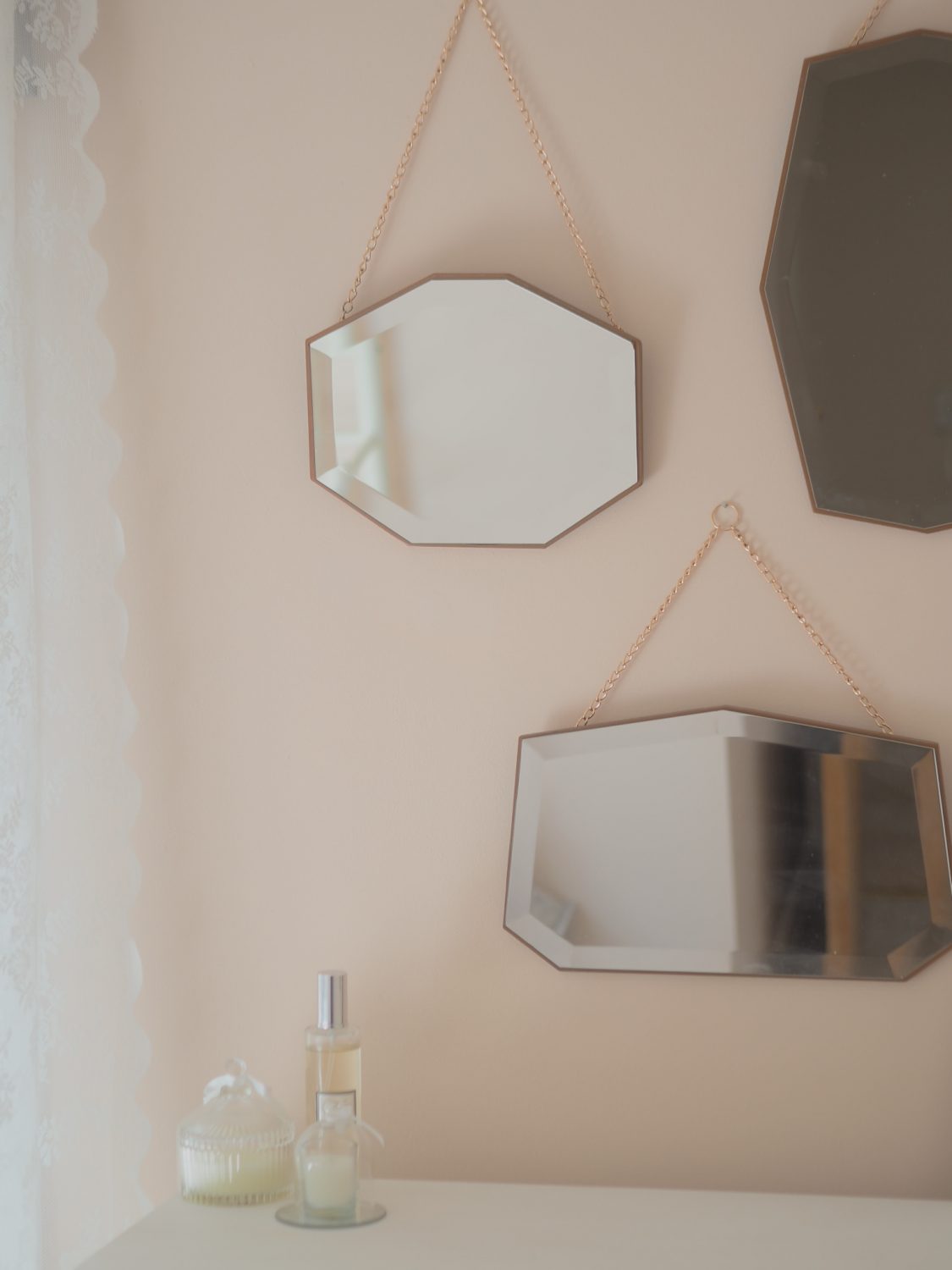 As you open the door, directly in front of you is a chest of drawers (you can find similar with the 6 drawer chest of drawers here) with three hanging vintage style mirrors above, these were part of a set from Very which you can find here.
The bed was a Gumtree find but it's a metal day bed. We wanted to have the option of two singles if we needed it so having another trundle bed & mattress underneath was perfect. You can find similar here. The bedding is part of the basics collection from Dunelm.
This set of two grey wooden lanterns was from Pretty Little Home & the big metal trunks are actually Elsa & Rory's memory chests that I bought from La Redoute (see here), we are forever popping drawings & bits in there so decided to keep them in here rather than in the loft.
The bedside table is the three drawer bedside (the same as in our main bedroom) available here.
My statement piece for this room is this huge wicker heart, we used to have one downstairs in our conservatory before it was turned into an extension & I just love the impact it makes.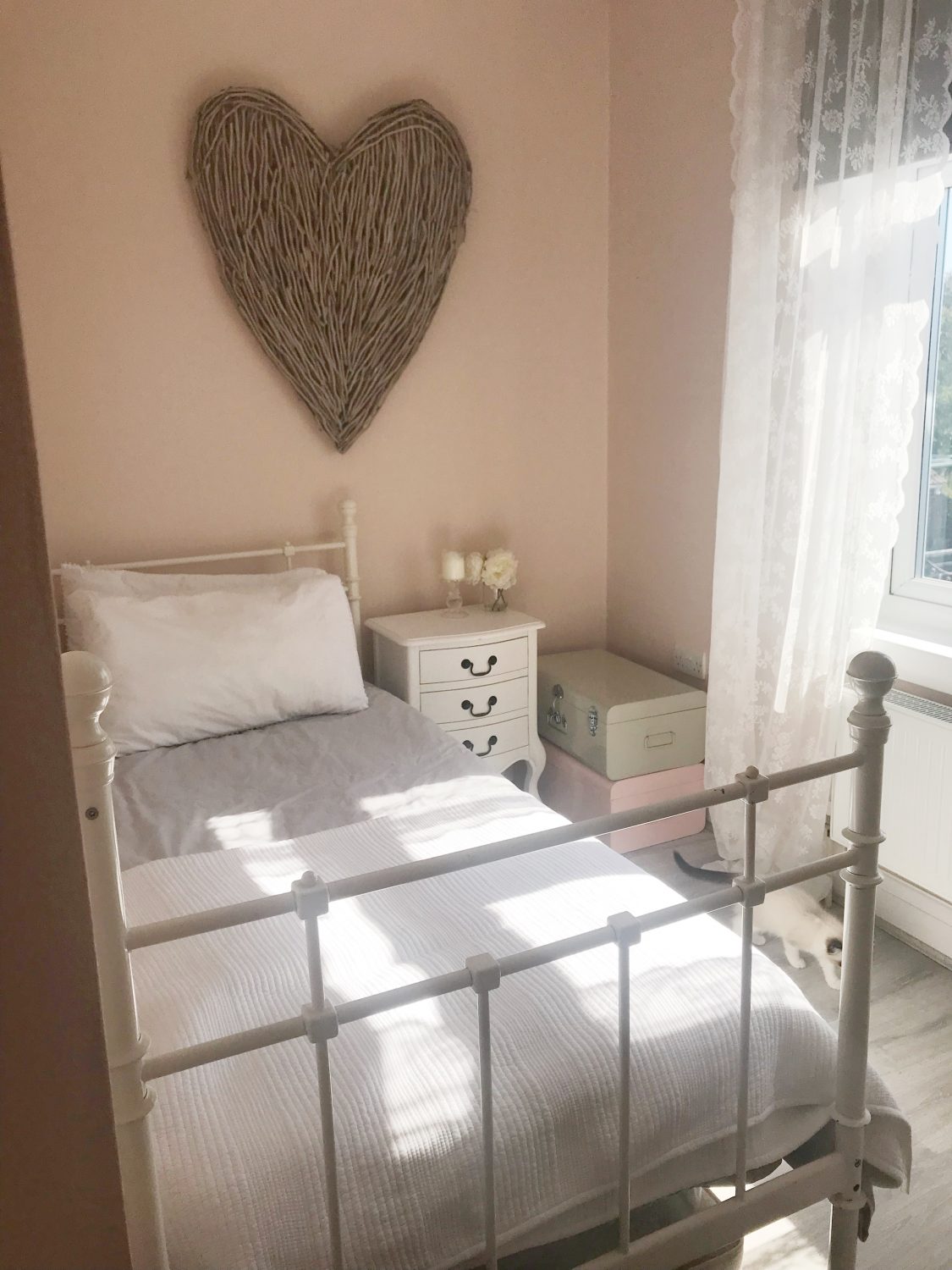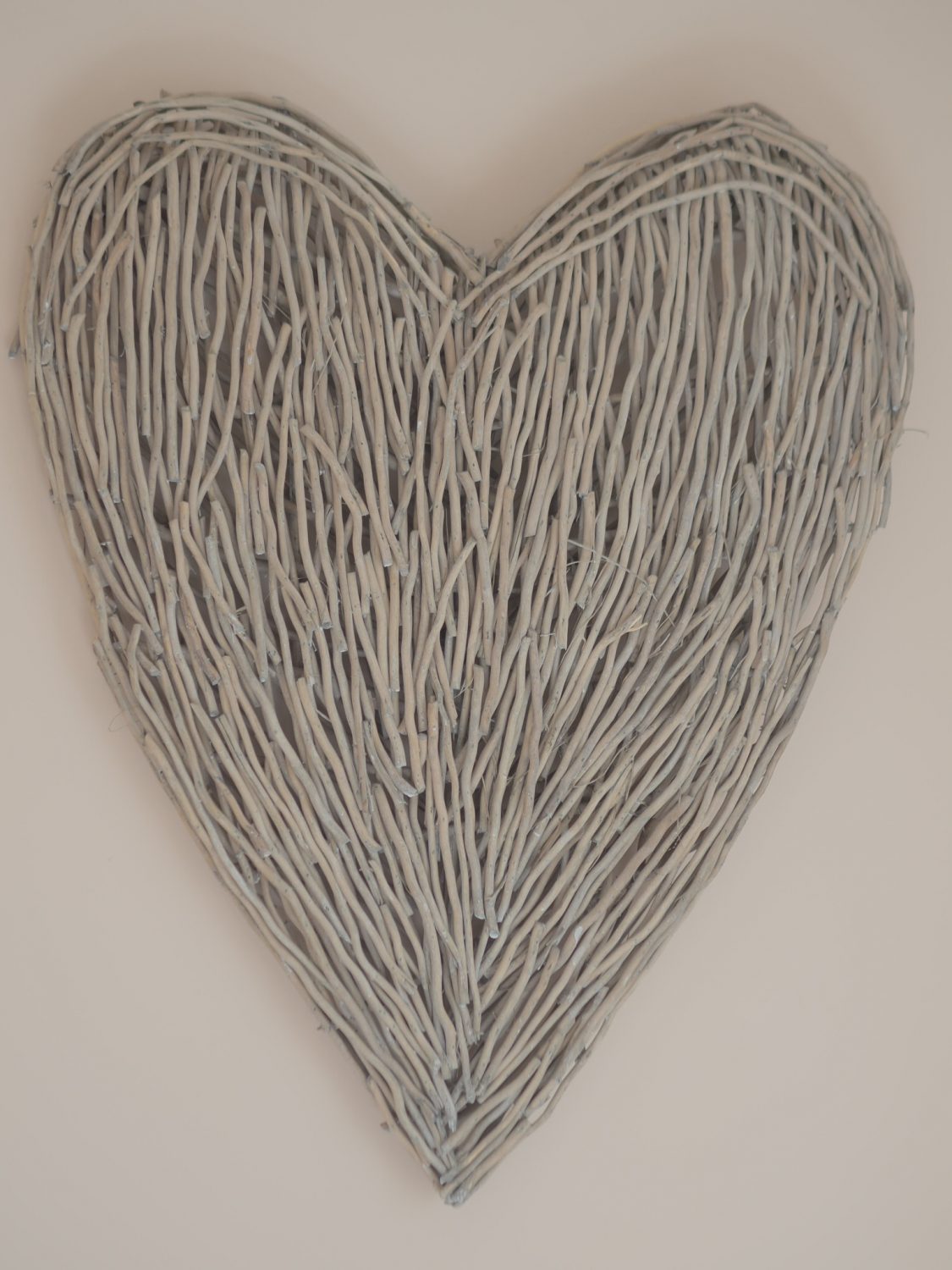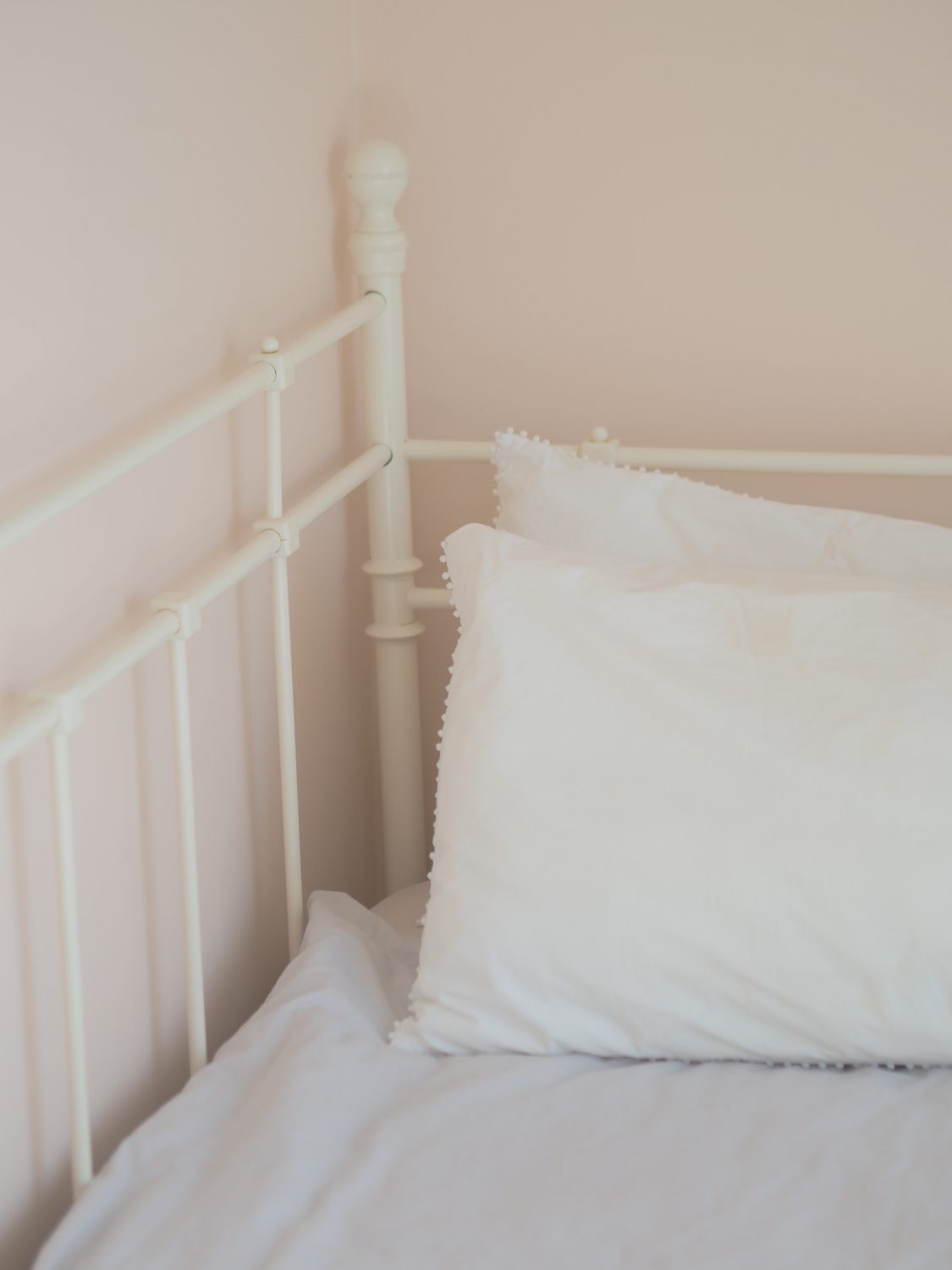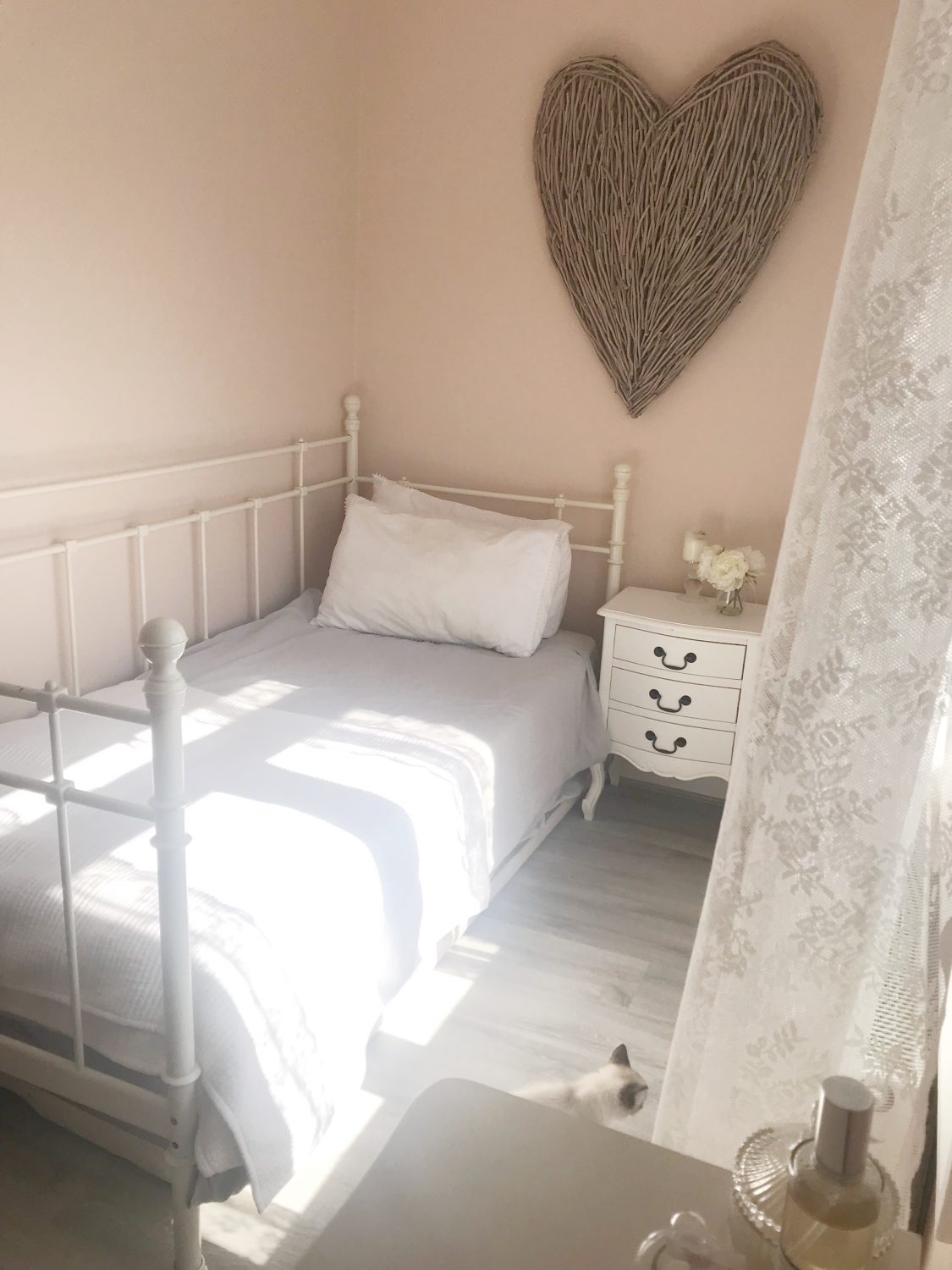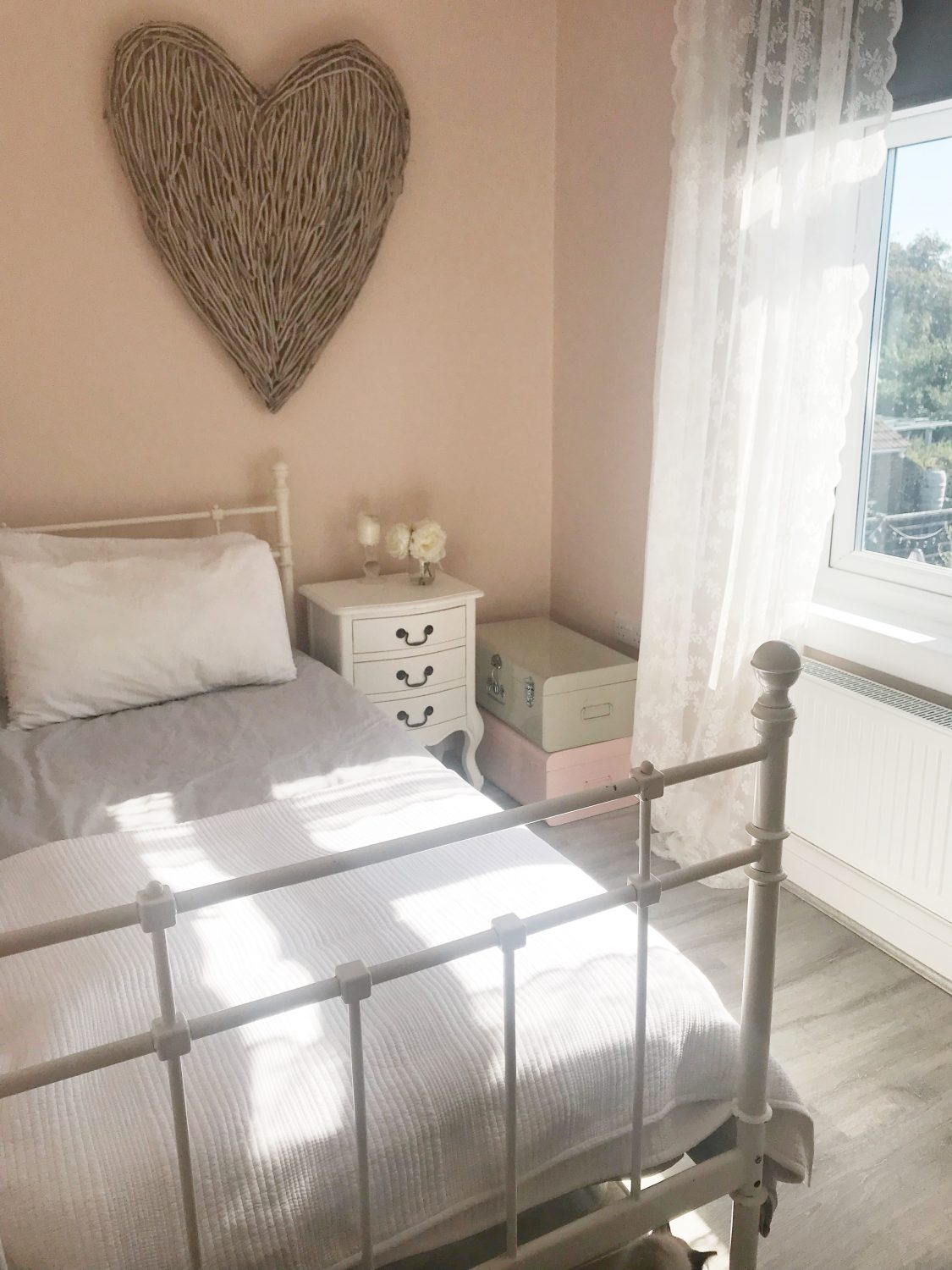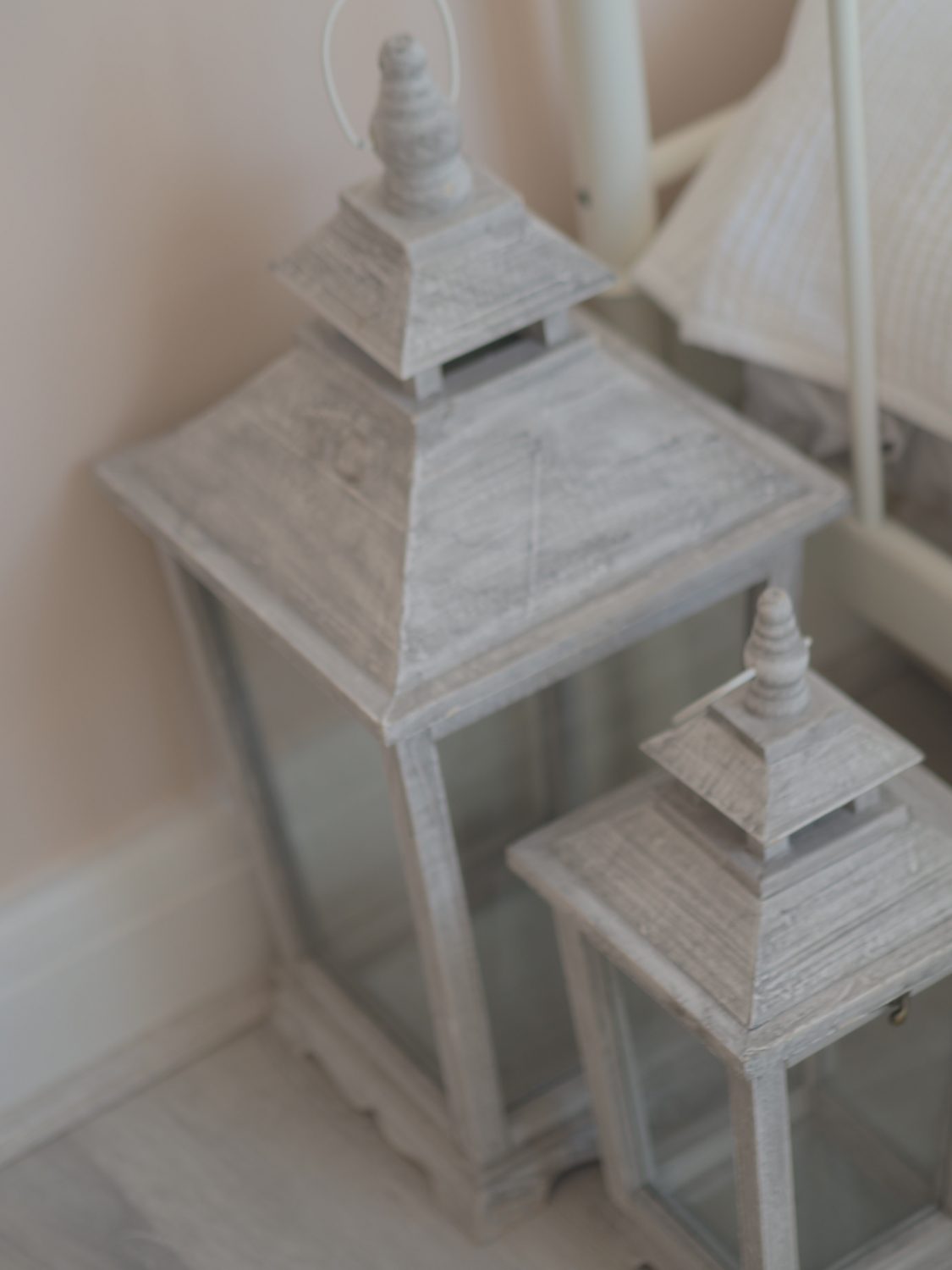 To dress the window, I kept the grey black out roller blind from when Rory was originally in this room as a newborn & then got my hands on some of these gorgeous (& cheap!) Ikea 'Alvine Spets' net curtains. Usually I'd be horrified & say that net curtains are only acceptable for OAP's but these are so pretty & feminine. Still need to take them up though, that's been on my to do list for 2 years now.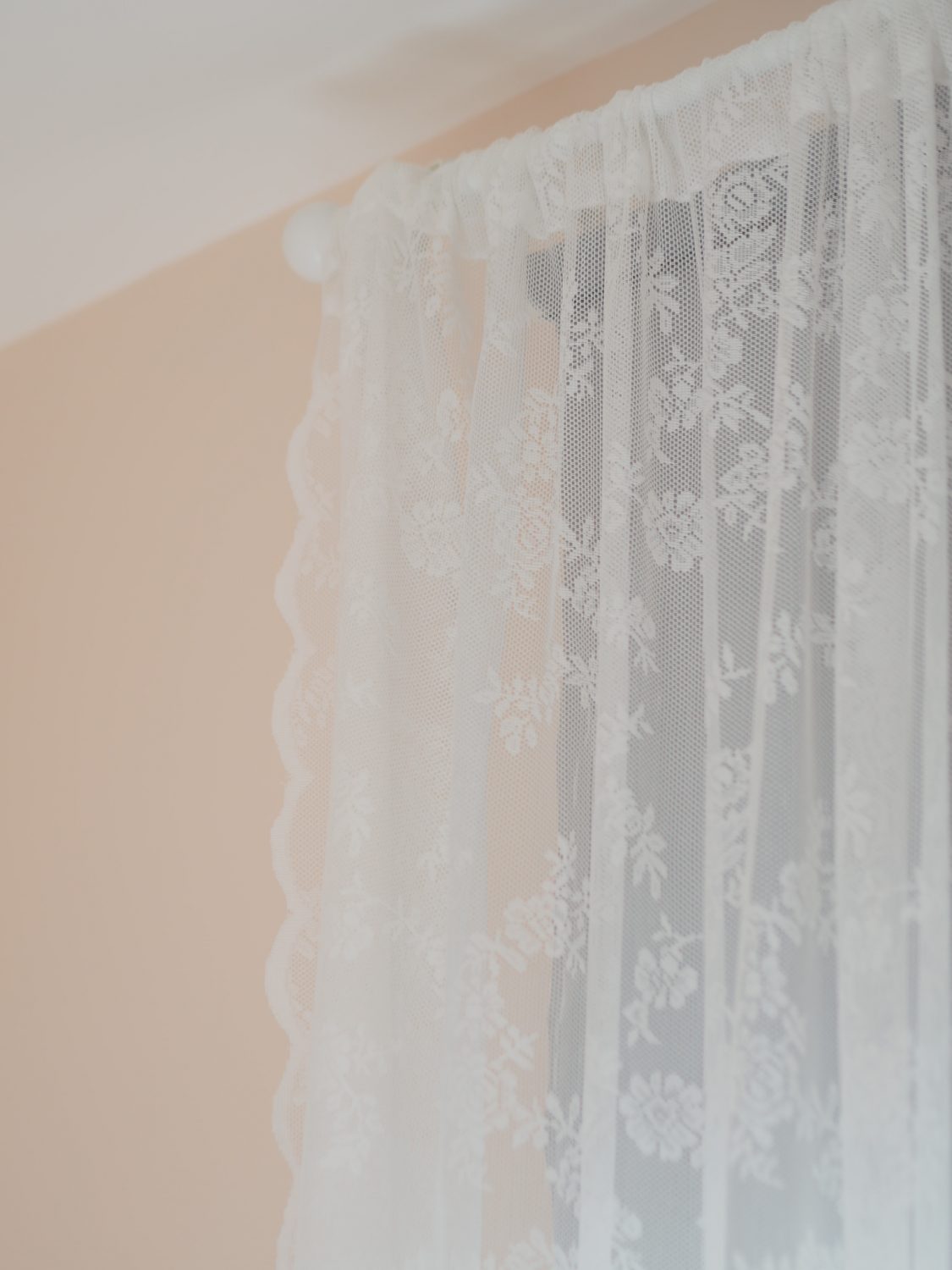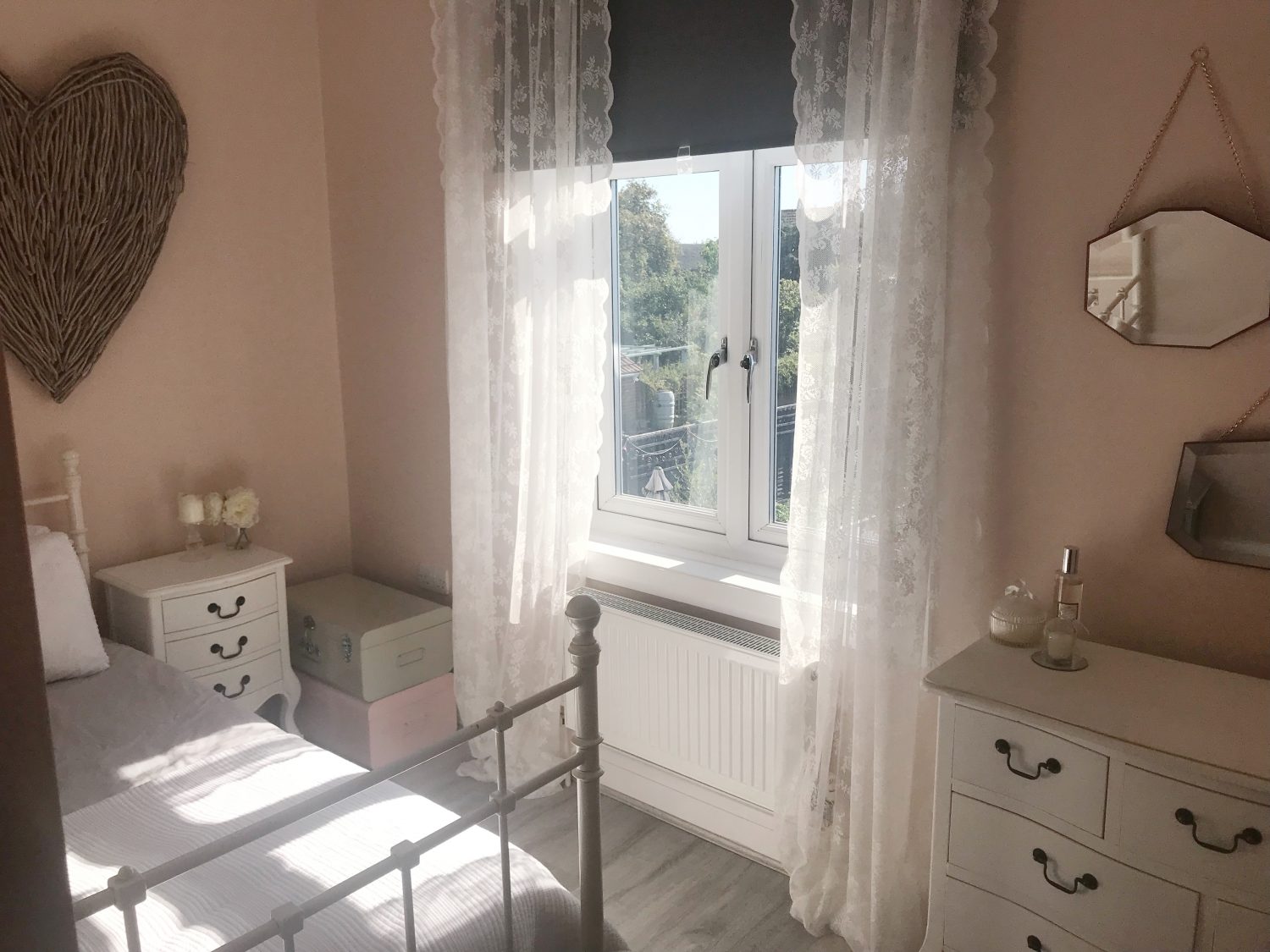 Quite a short post for a small room I'm afraid but I'll be moving round to the final two rooms next week; our recently revamped master bedroom & ensuite.
Have a fantastic weekend ahead!
Love,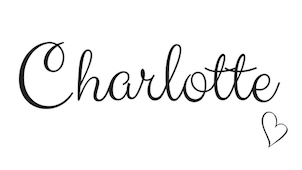 *This post may contain affiliate links