After the huge success of my four lovely guest bloggers last month (Elle, Jess, Katy & Suzie) whilst Mr THTMM & I jetted off to Paris for the week, I decided to introduce a monthly slot to features inspirational interior ladies that you may or may not have heard of from the world of Instagram.
So this month I've handed it over to the gorgeous Gem at @athomewithgem who has also recently set up her own blog at www.athomewithgem.com/blog. Gem started posting pictures of her own home just a few months ago & has already hit a whopping 10k followers in that time. She's not afraid to get her hands dirty or get stuck in to all things renovating as you'll read below. So without further ado, here is Gem.
Hello there lovely THTMM followers,
WOW. Where to begin…
When Charlotte asked me to be a guest blogger I was sat in the hairdressers.
I opened my emails and I physically squealed…Yup, out loud, in public. It wasn't my finest moment, but I was so excited that I literally just couldn't hold it in.
After grinning from ear to ear for a few minutes, I was then hit with a wave of 'OH MY LIFE', what the blumming hell am I going to write?!
Needless to say, that feeling hasn't left. Here I am, feeling extremely lucky and ridiculously excited, but also a little bit lost for words.
So, bear with me and I will do my best…
Hi, I'm Gem.
I'm 29 and I live in a lovely little village called Hale, in Manchester, with the two loves of my life… my amazing fiancé, Dougie, and our little nutter of a puppy, Noah.
Until fairly recently, our life was pretty 'normal'. I had a job that I loved in the corporate world and everything was ticking along nicely.
That was, until last year… when I decided to shake it all up a bit.
I am a huge believer in 'life is too short' and because of that, I have always dreamed of being able to control of my own destiny. And for me, part of that destiny, has always been about working with the other love of my life… property.
So, like a chicken in headlights, I took the terrifying decision to leave my job and follow my dreams…
That decision, was one of the toughest and scariest ones yet. I was quite simply only armed with my passion for houses and interiors and a pipe dream of how it could all work out…
Dougie and I spent hours and hours deliberating whether it was the right thing to do. We talked ourselves in to it, out of it and back in to it again… a million, trillion times.
Eventually, I took the plunge.
So, off came the suit and on went the renovating scruffs… I now spend my time covered head to toe in dirt, renovating houses and doing my best to design beautiful interiors.
Well… at least half of my time anyway. The other half you will probably find me mucking about on Instagram or goofing about with Noah…. or actually, it is more likely I will be doing both at the same time!!
It is safe to say, that I am absolutely loving it. Its stressful, dirty and totally unglamorous, but it is also a whole heap of fun and probably the most rewarding thing that I have ever done.
Excitingly, it is also not my only job… Some of the houses that I renovate, we rent out… so yup, you've got it, I am also a Landlady. I know… I live the high life!!
My love for houses and interiors started from when I was very small.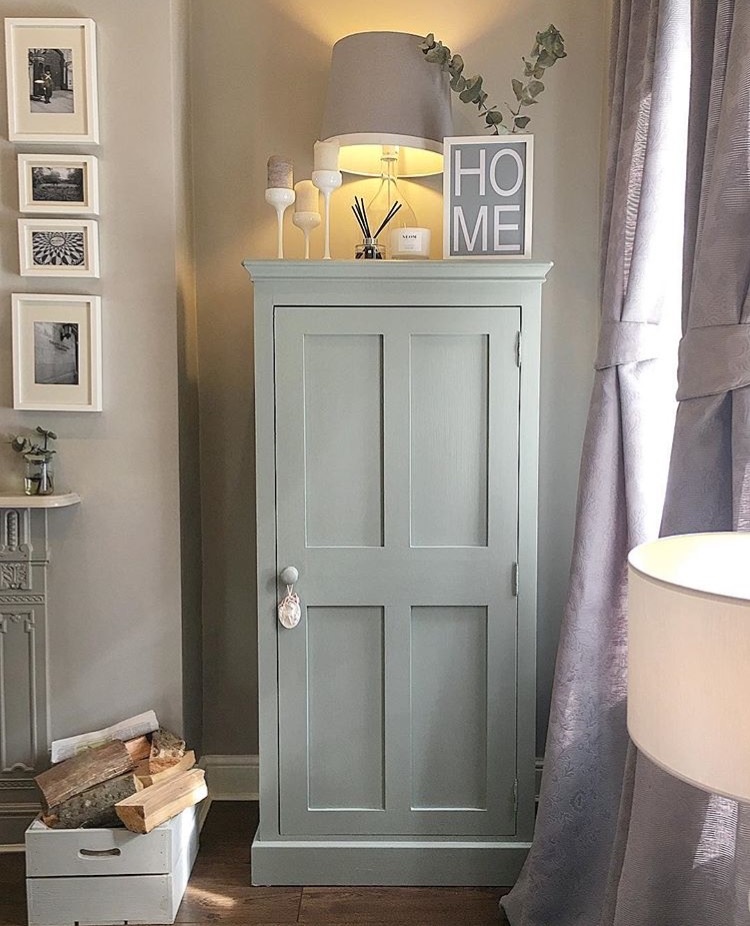 My Mum and Dad have been renovating property my whole life… so you could say its in my blood.
Before I left my job, Dougie and I had renovated a few houses of our own and the last one we did together was our beloved home that we live in now.
Back in May 2014 like giddy kids, we picked up the keys, cracked open the champagne and ate fish and chips on the floor of our new home.
Our house is a beautiful 2 bedroom Victorian terrace and like most Victorian terraces she has oodles of charm and character.
But we picked her because she was in desperate need of some love and we are suckers for a love story.
Along with her beautiful Victorian features, she also had some other features that every interior lover would die for… yellow paint, damp walls, brown stained carpets and most importantly lots and lots of woodchip.
So… the day after getting the keys, out came the sledge hammer.
Slowly, we took our house apart and then piece by pice we put her back together again. We did a lot of the work on ourselves and it took us a very very very long six months.
We pretty much ripped out everything… walls came down, walls went up, we converted the cellar, put in a new kitchen, a new bathroom, new electrics, new plumbing, new doors, redecorated, new flooring. You name it, we did it.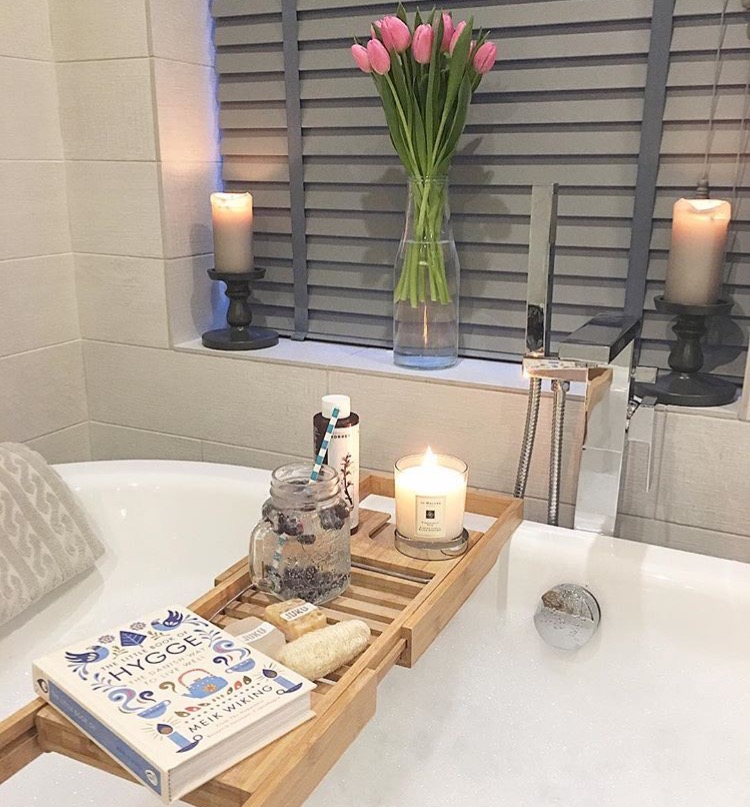 There were nights when I just sat on the floor, surrounded by rubble and dust, with my head in my hands, thinking 'what the hell are we doing here?!'.
I am not going to lie, it was tough. And yes, there were tears.
In September 2014, we finally put the paintbrushes down and my word it was a good feeling.
I wont ever forget that first night that we spent here. I remember sitting on the floor (we didn't have any furniture), feeling so proud of us and thinking 'WOW, we did this!!'
That said, the house was far from finished… she was basically a blank canvas, a very pretty, freshly painted, grey blank canvas… but blank all the same.
So the next 6 months were spent in all of my favourite shops, spending all of Doug's money, buying anything grey to finish off our home. They were a VERY happy six months!!
I sometimes get asked how I would describe my interior style and I find it a really hard question to answer. I basically just love grey. Generally speaking, where ever I am, or what ever I am doing, if there is something grey, it catches my eye. So it will come as no surprise to you that I have a very grey house.
Like a lot of us interior obsessed folk, pretty much all of my inspiration comes from other peoples beautiful homes and the wonderful world of Instagram.
For a long time, I have watched the Insta house community from afar. I was too scared to jump in, but three months ago I gave myself a talking to, bit the bullet and started up my own home Insta account and blog 'athomewithgem'.
A bit like writing this post, I was petrified but I didn't need to be.
In such a short space of time I have made so many new friends and have been totally overwhelmed with all of the kindness and love that we have received for our little home.
So far, my property life has been one big, exciting journey.
I don't know exactly where its going to take me, but I have already learnt how important it is follow your dreams and that anything is possible if you are willing and bold enough to take that leap of faith.
If I hadn't, then I wouldn't be sat here now, getting the opportunity to share a little snippet of my world with you…
On that note, I want to say a humongous 'THANK YOU' to Charlotte for trusting me take over her beautiful blog today. It has been a complete honour and something that I never EVER imagined would happen to me.
And to anyone out there still reading… I would like to say, thank you so much for having me, it has been great to make some new friends and I hope that just maybe I will see you again sometime.
All my love
Gem