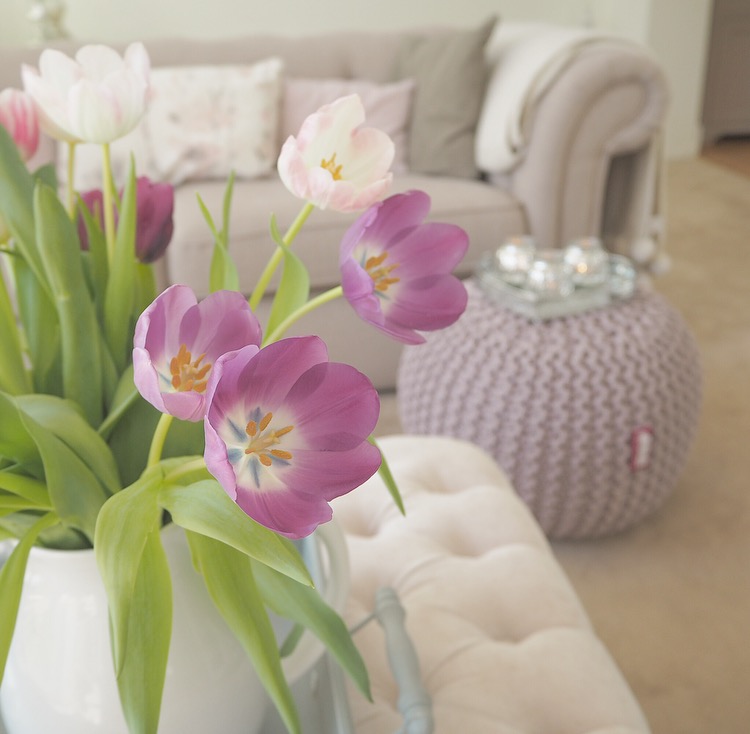 The dark & gloomy days are fast disappearing & being replaced by pops of Spring. Think daffodils, sunshine & buds returning to bare trees. A time of renewal for many; why not bring Spring into your home & brighten up your interior with some fresh pops of colour? The bank holidays mean it's the ideal opportunity to carry out some updates or decorating projects.
Spring isn't just the time for cleaning; it's also a time to refresh your paintwork & give your home a new look for the year. Think neutral basics & furniture combined with laid back accessories to bring an accent colour.
I've teamed up with Heart Of House available at Argos who have got you covered with four new looks for Summer 2017 including Summer House, Artisan, Purity & Discovery. These beautiful ranges showcase quality & everyday functionality along with encompassing elegant design.
Summer House is my personal favourite, being described as serene & feminine. It blends accent floral patterns & a calming colour palette with classic, curvaceous shapes. It's the perfect collection of neutral decor combined with the soft, feminine & elegant element. This look is right up my street with it's use of pure white, soft grey & muted pastels.
When accessorising, stick to the Spring colours which are all about the fresh brights & warming pastels; think nature with greens & yellows to soft calming tones of lilacs or blush pinks.
1. Keep the basics neutral –
My top interior design tip is to always keep it neutral when it comes to the basic investments such as furniture. It makes it so much easier to change things up if/when you fancy a change such as swapping cushions/rugs/throws rather than having to replace furniture. Let accessories become the focal point of the room & add the personality. Take this Lambourne kingsize bed frame for example, designed to last (all furniture comes with a 3 year warrantee), elegant & timeless in White.
2. Choose floral –
Nothing says Spring quite like flowers. Whether that's a bunch of tulips in a vase or using floral accessories for an instant & long lasting effect. Use soft furnishings to your advantage with cushions & bedding to breathe life into the room; either bright & bold to make a real statement or more subtle pastels or embroidery. Having fresh blooms around the home is an instant mood booster too so pick a bunch of foliage from a walk or grab a bunch from the supermarket.
3. It's all about the scent –
Gone is the spiced cinnamon of Winter; it's time to embrace the scents of Spring in your home with light, delicate floral scents. Candles aren't just for the dark months so invest in some pretty holders such as this gorgeous Heart Of House Juliette mirror heart tea light set for £24.99.
4. Declutter –
Spring cleaning is about to take over so make sure to don your marigolds & get scrubbing. Getting rid of unnecessary clutter will make this task so much easier as well as giving you a new lease of life with all those empty cupboards & drawers. Pack away your winter clothes & bring out that warmer weather wardrobe. Live by my favourite quote by William Morris of "Have nothing in your house that you do not know to be useful or believe to be beautiful". Essentially it's time to sell, donate or bin all the clutter that's been holding you back & then invest in some beautiful new items to give your home the wow factor.
5. Add pops of colour with accessories –
Change up the look of your sofa with colourful cushions to really embrace the Spring look. Either patterned or plain will give you a whole new feel to the room as well as provide comfort. Changing soft furnishings is the perfect way to revamp a room without breaking the bank, such as new curtains or even a simple knitted footstool like this gorgeous lavender pod available for £39.99.
However you decide to bring Spring into your home; remember to enjoy the season & embrace that sunshine!
Love,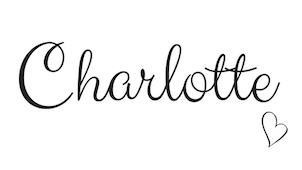 *This is a collaborative post with Heart Of House at Argos