So my Thursday post has been handed over to the lovely Katy who blogs at The Art Of Wellbeing. Katy is again a fellow pug mumma to Louis (can you see I've got a total pug soft spot….) who lives in Berkshire. Her blog mixes interior with lifestyle & everything in-between, likening it to the kitchen drawer we all have (mine is called the 'shit' drawer) which is full of odds & ends. She has a gorgeous home & is rather unashamedly obsessed with her kitchen which is her pride & joy…I'm pretty obsessed with it too. 
Hi, my name's Katy, I'm married and live in Berkshire with our 6 year old Pug Louis. I'm so honored and delighted to be featured on Charlotte's beautiful blog. As a fellow Pug owner and interiors addict, I share a passion for home renovations and have enjoyed doing up my own home – a 1930s house that we bought in 2013.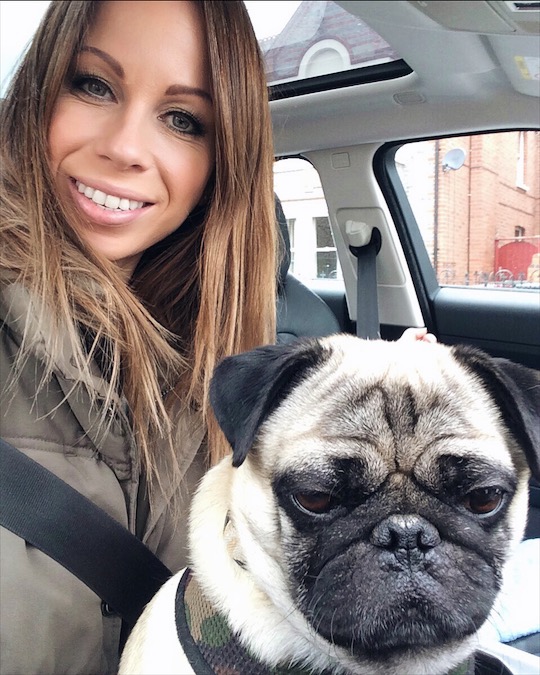 We bought the house, which was built in 1931, at the end of 2013 and it was unfortunately a bit of a sad wreck. It had been owned by an old lady who had sadly passed away and it had been rented for several years and so very neglected and in desperate need of a complete overhaul. 
Despite the state it was in, and the hard work we knew it would take, we fell in love with it the minute we drove on to the beautiful tree lined a close.  It was a case of 'worst house on the best street' so even though we had never taken on a project so big, we decided we could return it to its former glory and have been lovingly restoring it ever since.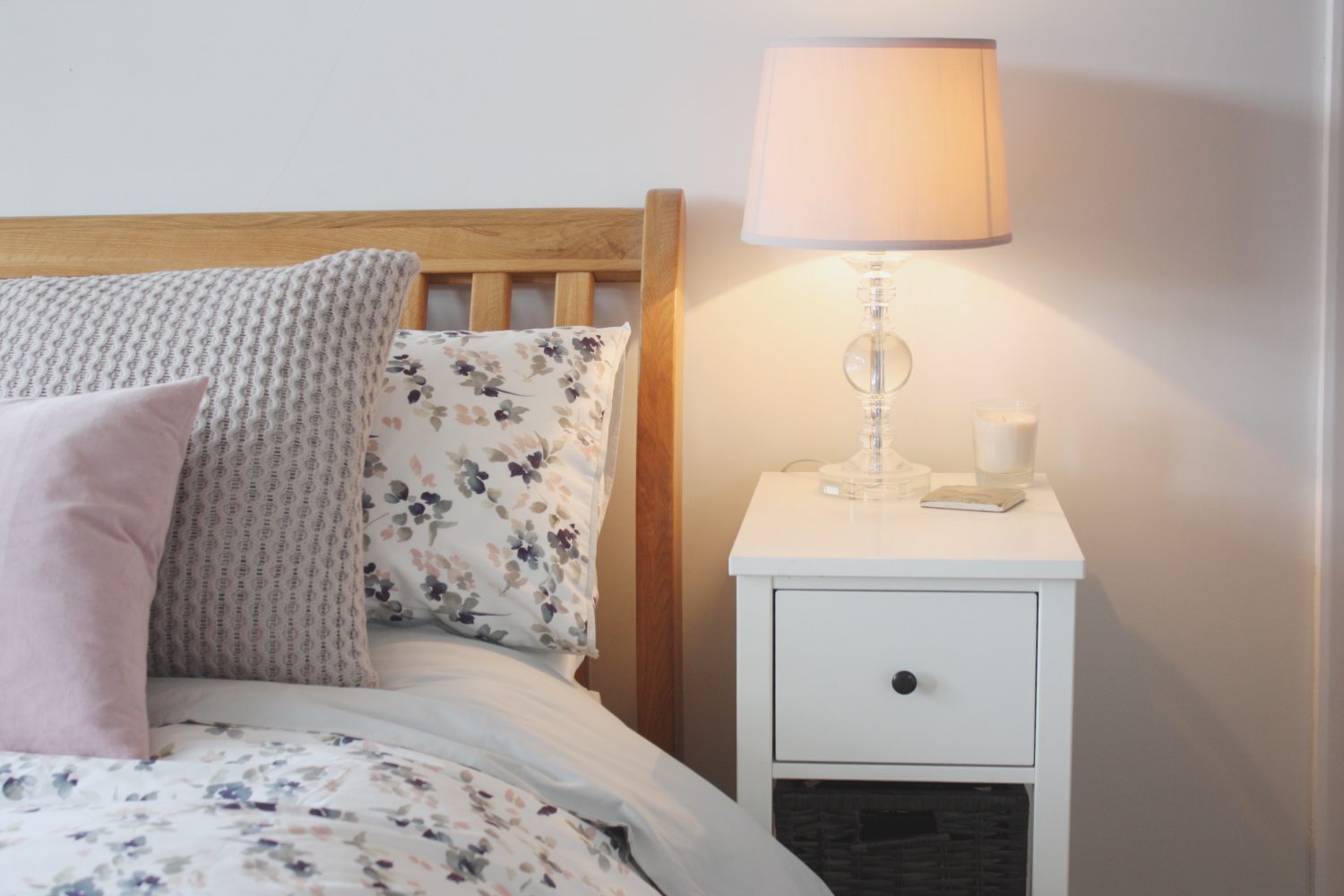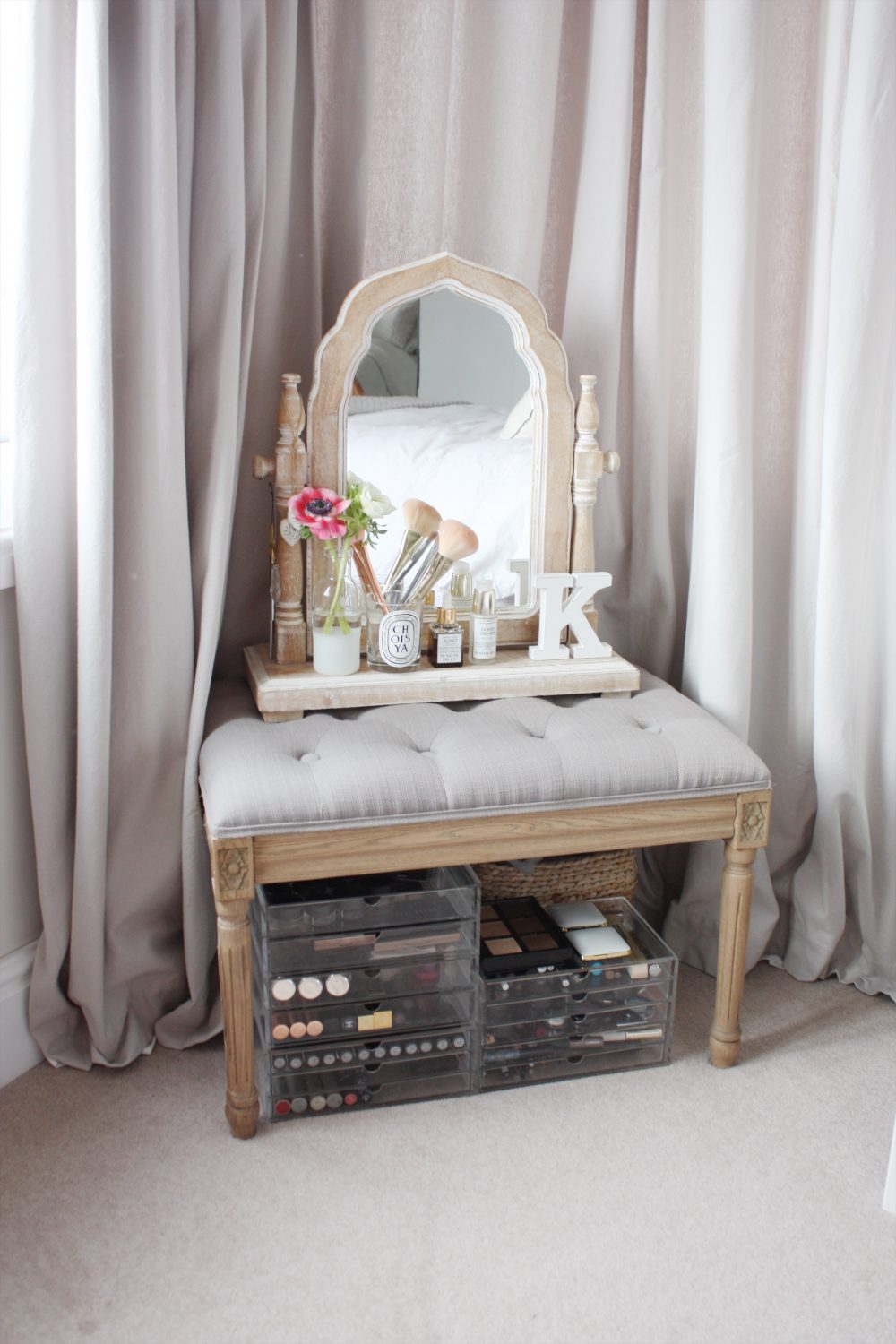 We literally began gutting it from the moment we got the keys.  I remember what a daunting prospect it was and there were moments when I was stood looking at bare bricks, no ceilings, staring up in to the roof, no floorboards and wires everywhere thinking 'what have we done' but it quickly became one of the most fun (if a little bit stressful) projects I have ever taken on. Once the structural stuff was done, then came the fun bit – interiors shopping!
I take my inspiration from lots of homes and interiors magazines and of course blogs like 'thehomethatmademe.' Doing up a house from scratch costs a lot of money and while we budgeted for some big expenditures like the kitchen, I have tried to be savvy when it comes to styling the house.  Mixing key pieces with high street finds. That's where thehomethatmademe was so handy.  Charlotte's eye for spotting beautiful bargains helped no end!  She has a real talent. I remember racing to the Range to nab some gorgeous wooden lamp bases minutes after I had read the post about them!
The big wow factor of our house is the kitchen, it really is my dream come true. It was made bespoke for the new extension we built . The whole room is always light and bright thanks to the big vaulted ceiling and velux windows.  It's become the part of the house where we spend most of our time and is great for hosting. Other than the kitchen, my absolute favourite thing in the house is my fireplace surround, which I found on ebay.  It's late Georgian / early Victorian oak fireplace and was an absolute bargain.  If we ever move, it's coming with me!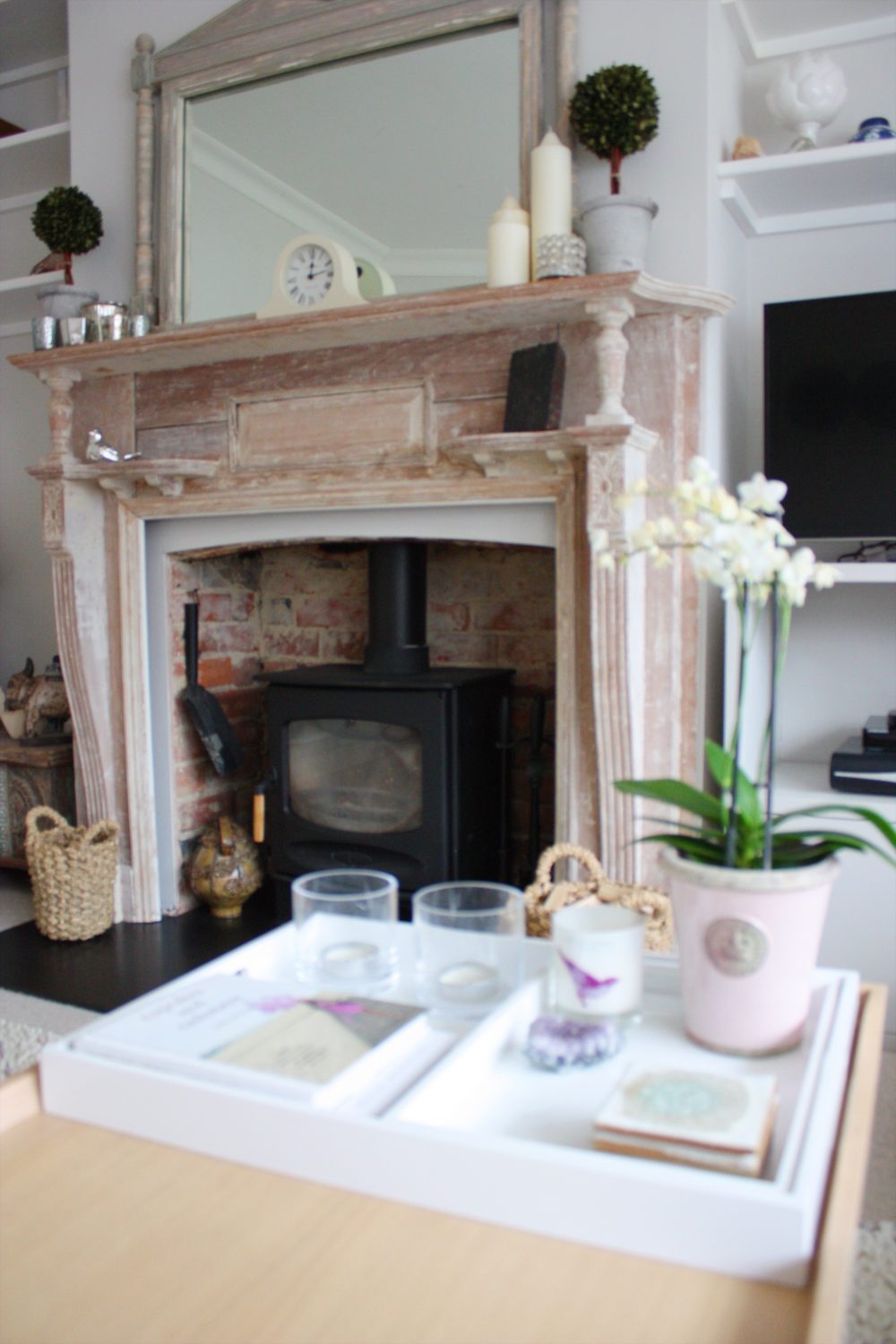 We still have so much we want to do to the house, believe it or not much of it needs decorating again.  The next big plan is the loft conversion which will create a big master bedroom with ensuite and dressing room – very excited for that.  And as we hit spring, its back out into the garden which we have done so much to but still needs a lot of work.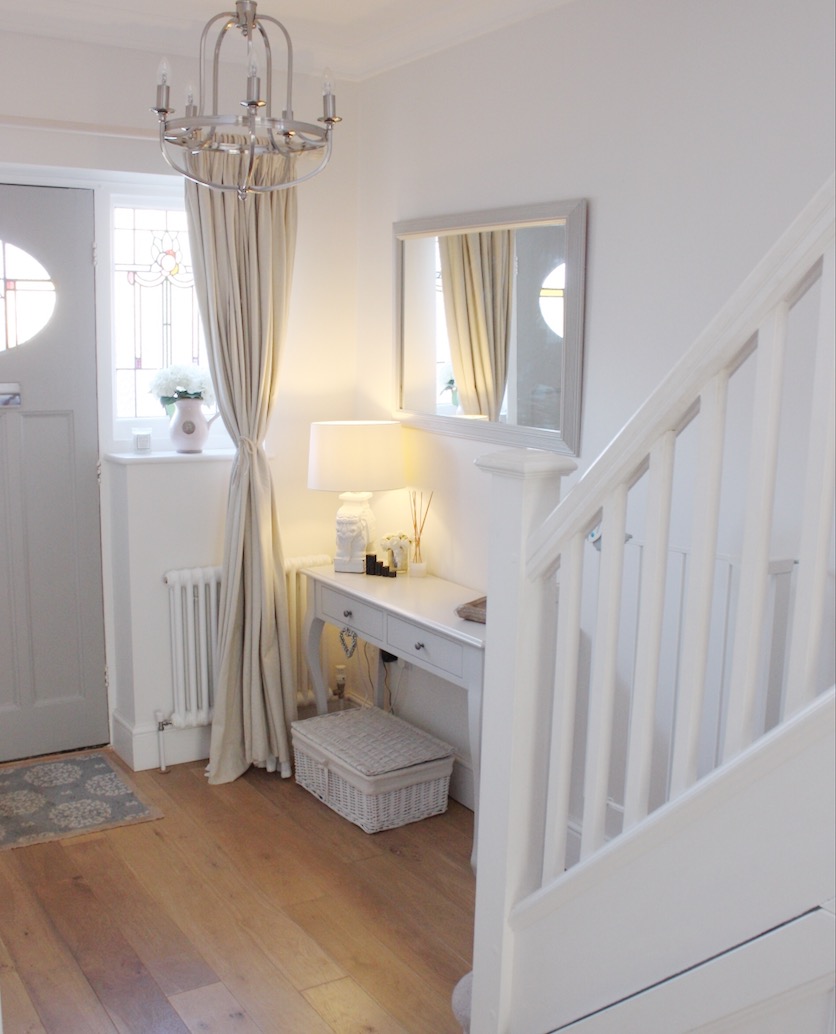 My love for interiors and passion for photography, which I studied many years ago at college, has become the focus of my Instagram (along with my Pug Louis who features a lot – he always has to be involved).  I'm forever snapping away around the house. I have an obsession with candles and flowers and I love sharing snippets of my home life along with the things I love especially wellbeing and lifestyle and have recently started a blog of my own – eek!  Instagram has become such a hub of sharing ideas and inspiration whether that's connecting over an obsession like interiors shopping or getting ideas – it's a hobby that's really benefiting others.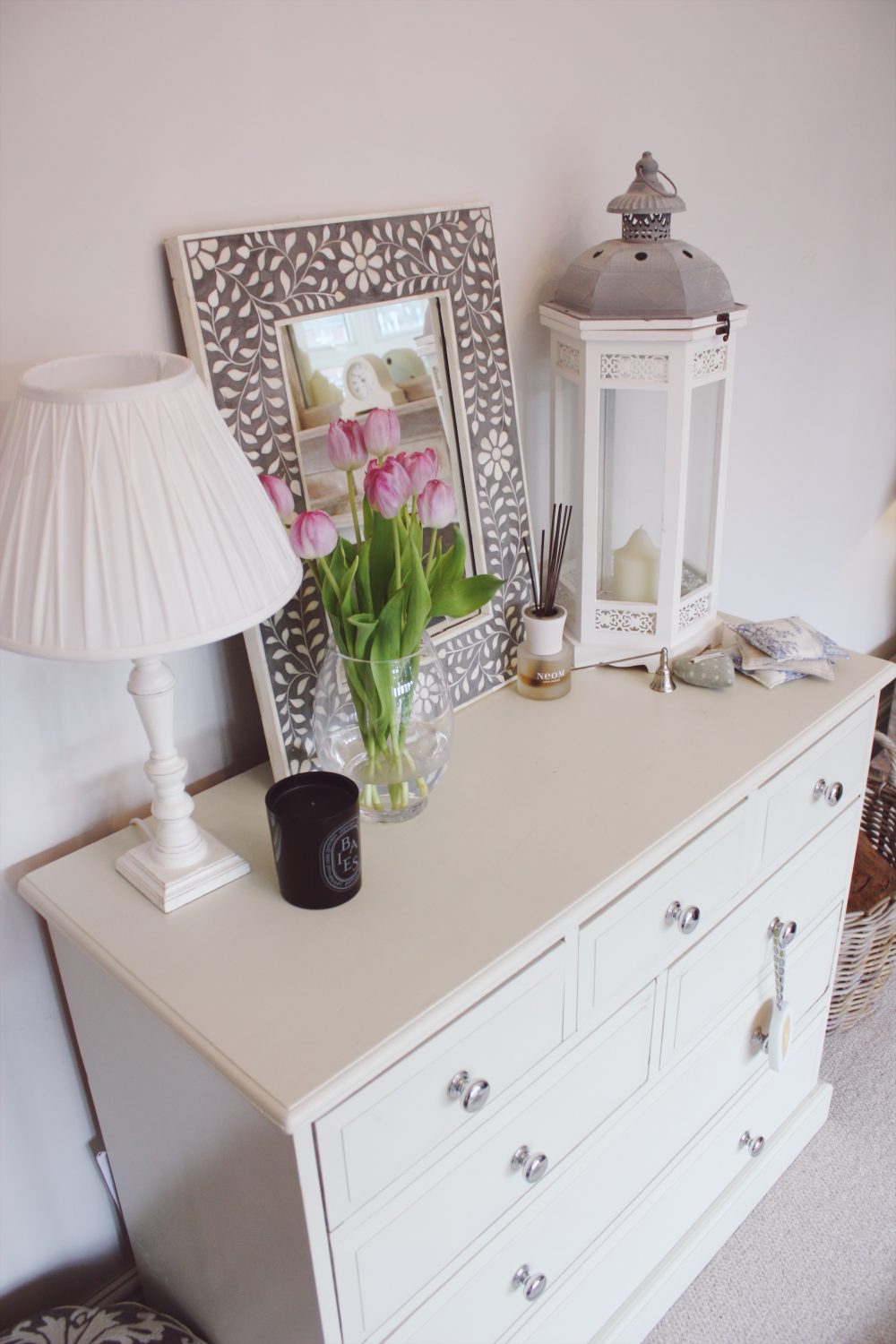 Well, that's me in a nutshell, once again huge thanks to Charlotte for letting me guest post and I'd love to welcome to you to my Instagram account and blog!
Katy X
To see more of Katy's home make sure to follow her on Instagram at @katyebh as well as subscribe to her blog here.