Gardening is not, & probably will never be, my 'thing'. Give me interior any day but exterior makes me feel out of my comfort zone & up until recently, any plant that came home with me would ultimately meet the same fate; death.
You see I can keep two children alive & fed but remembering to water plants, feed them every 2 weeks, deweed & everything else that comes with owning a garden just goes directly over my head.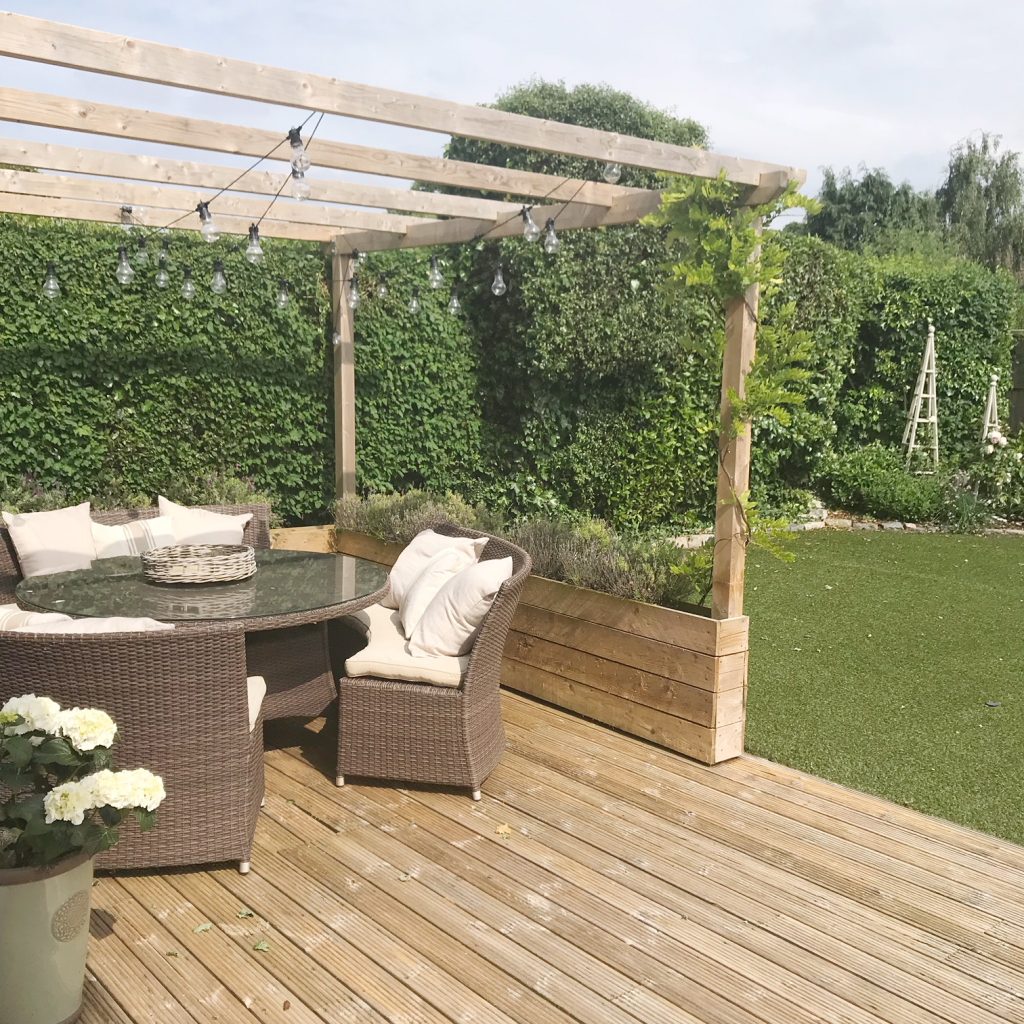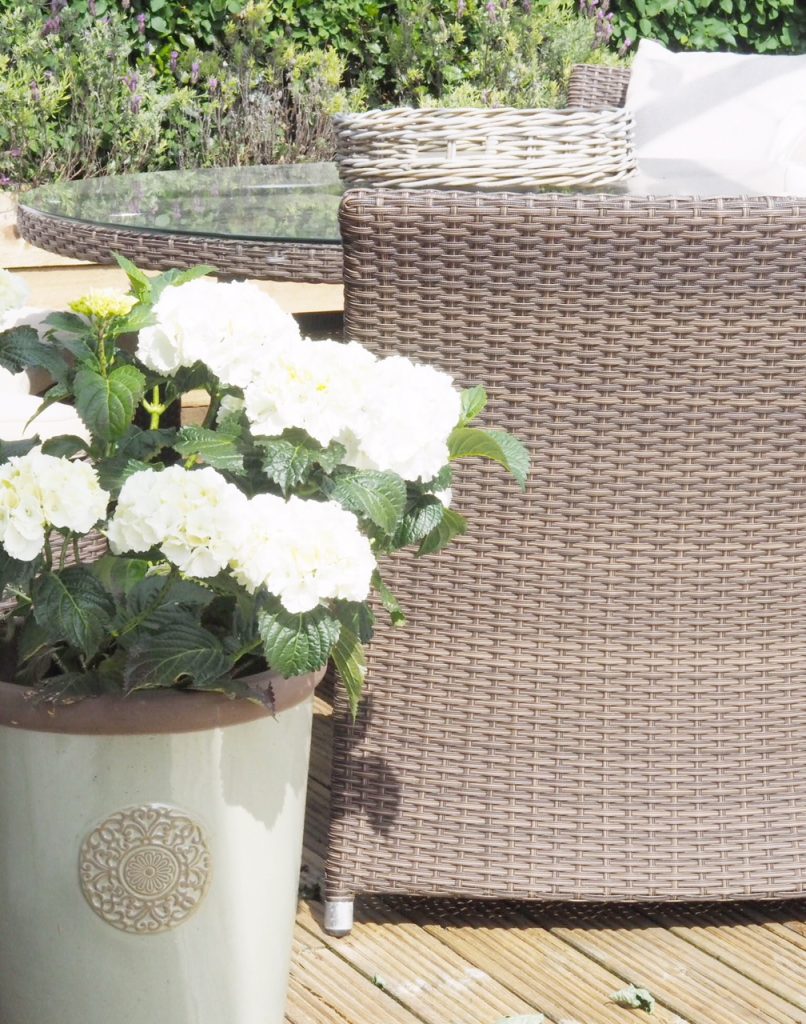 A couple of years ago we put down artificial grass which I still maintain is the best invention in the world. No muddy shoes through the house & no mowing; what's not to love? It still looks as good as the day we put it down & has required absolutely no maintenance. You can read about the whole process & how we laid it here.
Last year I made a vow to change my ways & by doing that, I also decided to invest in the garden to make it beautiful so I had more of a chance (& more to lose!) of getting off my bum & putting some time/effort in to it.
My lovely mumma & I (absolute girl power at its best!) built a pergola which has become home to our rattan garden set (second hand, but you can find similar here
) & makes the perfect entertaining area. I added some new cushions to the set to give it a relaxed, laid-back & comfy feel with some cushions from Dunelm; the barkweave in natural & then a coastal woven striped cushion to add interest. You can never have too many cushions surely?!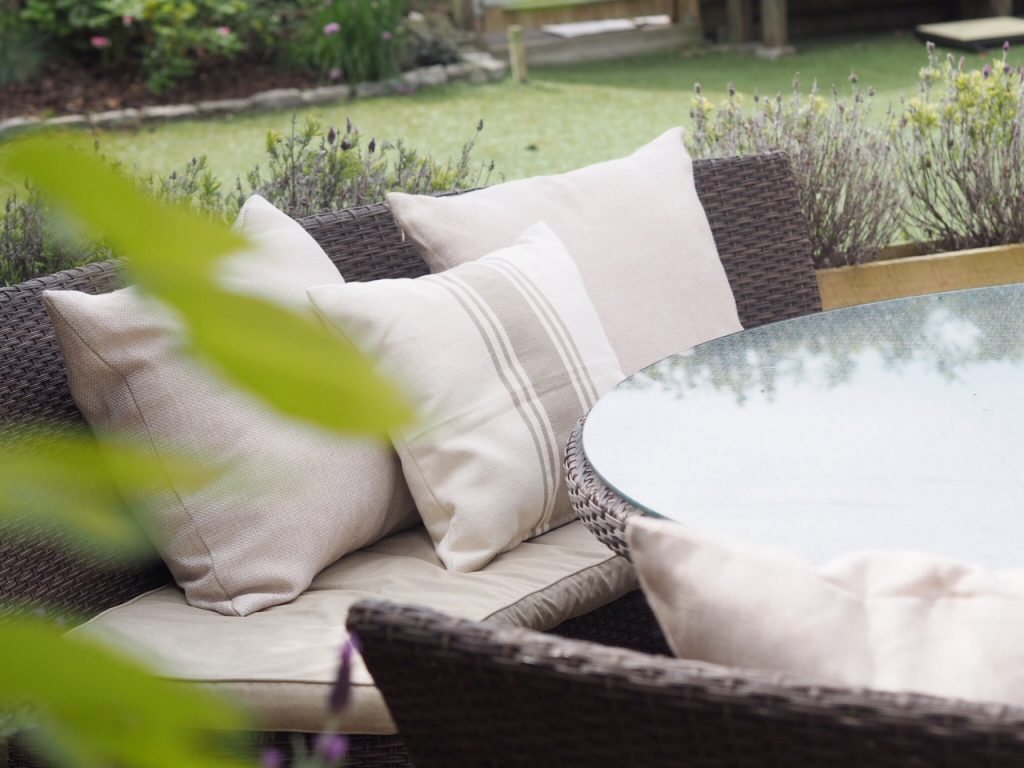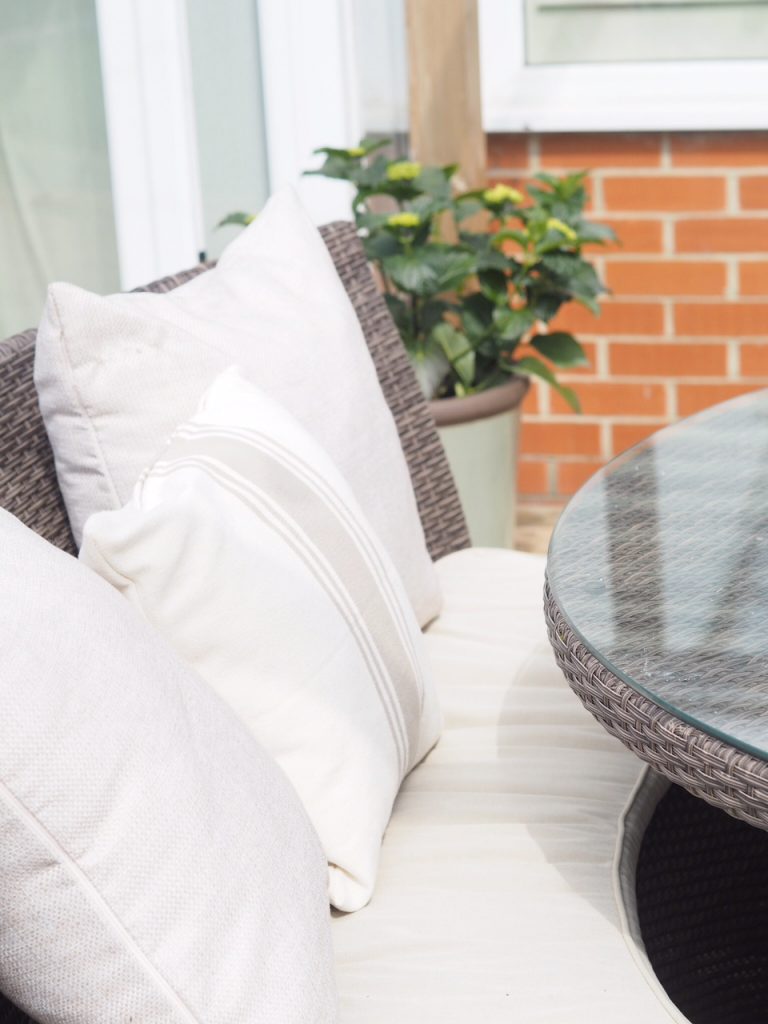 My main source of inspiration for this was definitely all the festoon light images on Pinterest & I just knew I needed some in my life.
Our original lights were from Festive Lights & were absolutely brilliant but unfortunately we don't have an outside plug so it meant trailing the wire through a window in to the living room to plug in every time we wanted to turn them on. They recently contacted me about a new range of products with a innovative system called ConnectGo.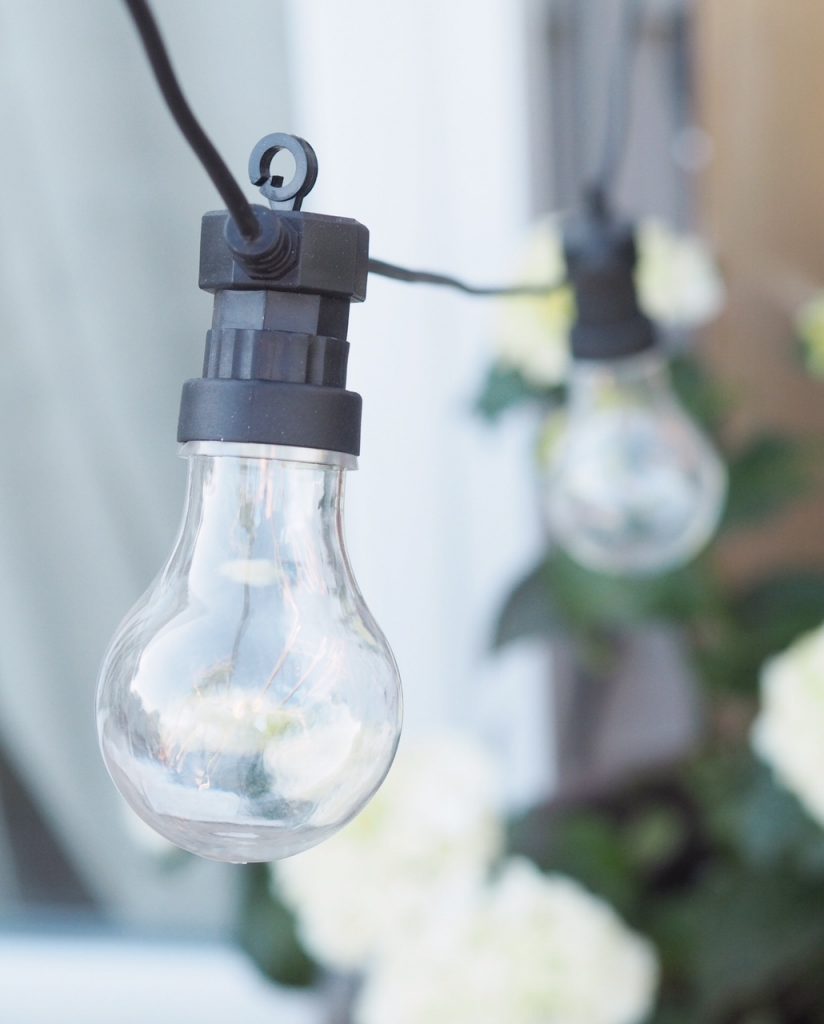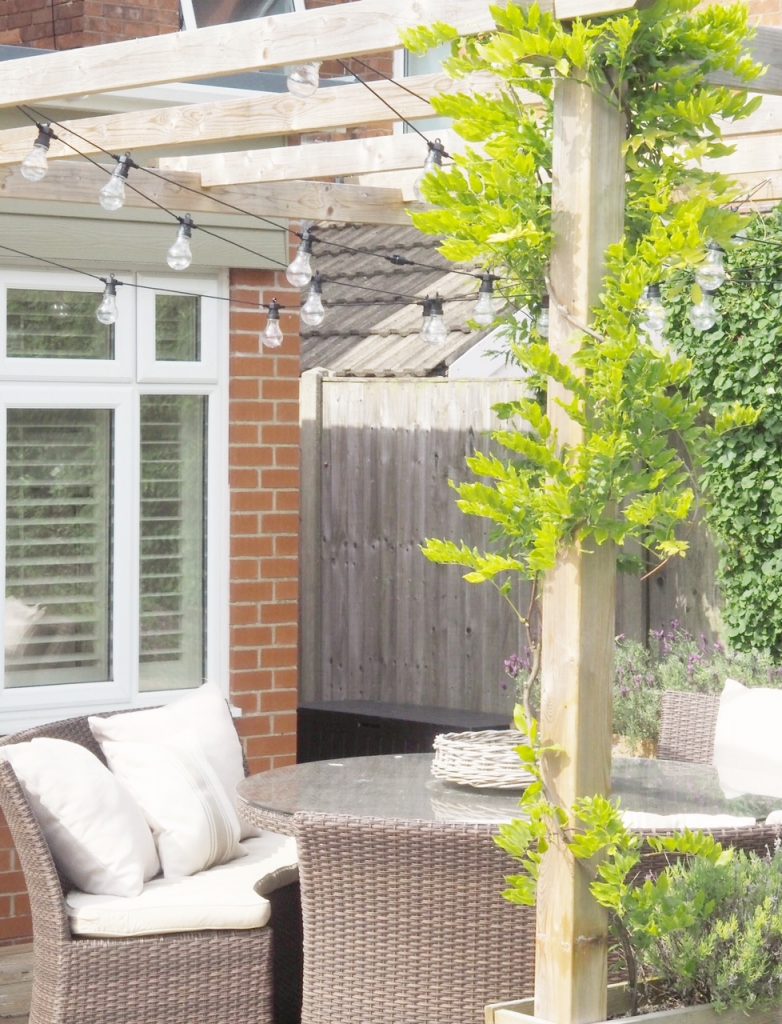 This new range offers connectable lighting (so you can plug multiple lights in for the length/look required, I have 4 sets of the 5m festoon lights attached together) but allows the flexibility of 3 different power sources; solar, battery or mains. This means you can use a solar power during the Summer months then swap over to battery in the Winter. As the pergola is South facing, I went for the solar attachment.
Over in the corner of the garden I've also wrapped some of the green cable LED string lights (2 sets of 5m) around a tree to make it a bit more of a feature. This area is quite shady so that is powered by a battery box.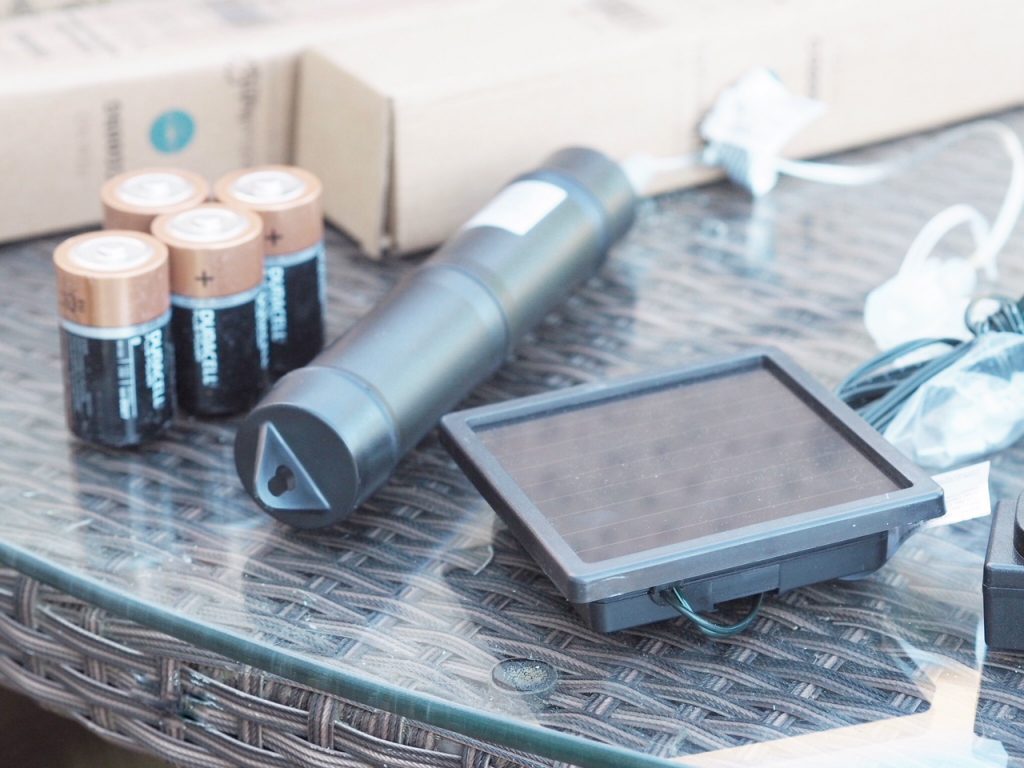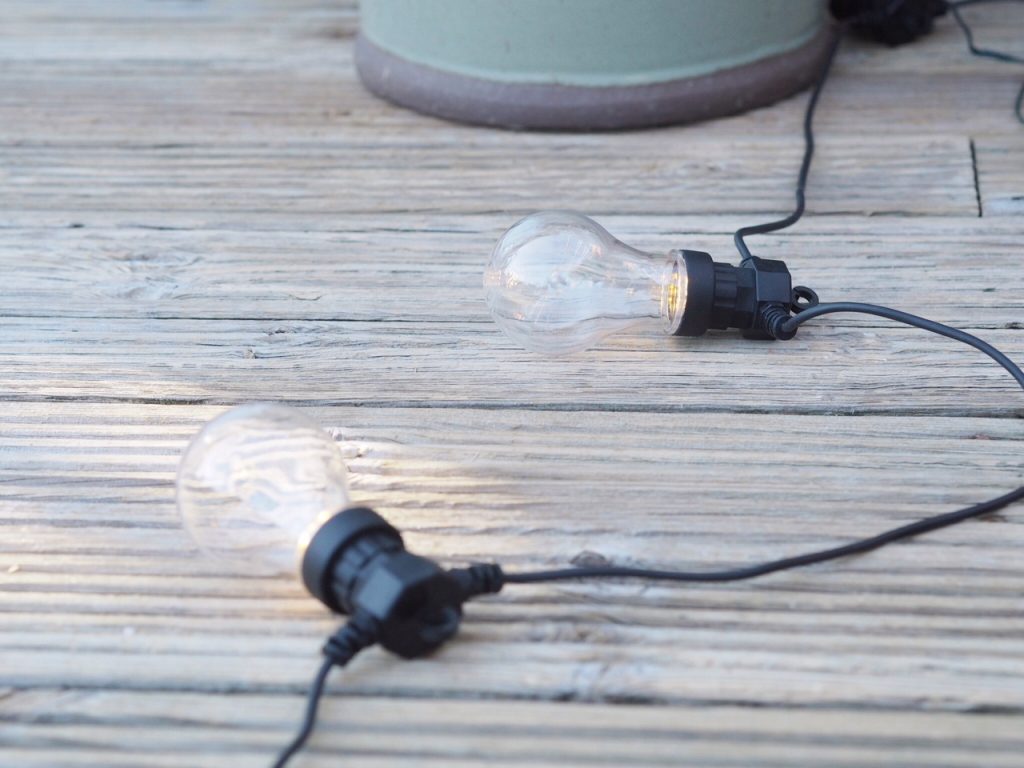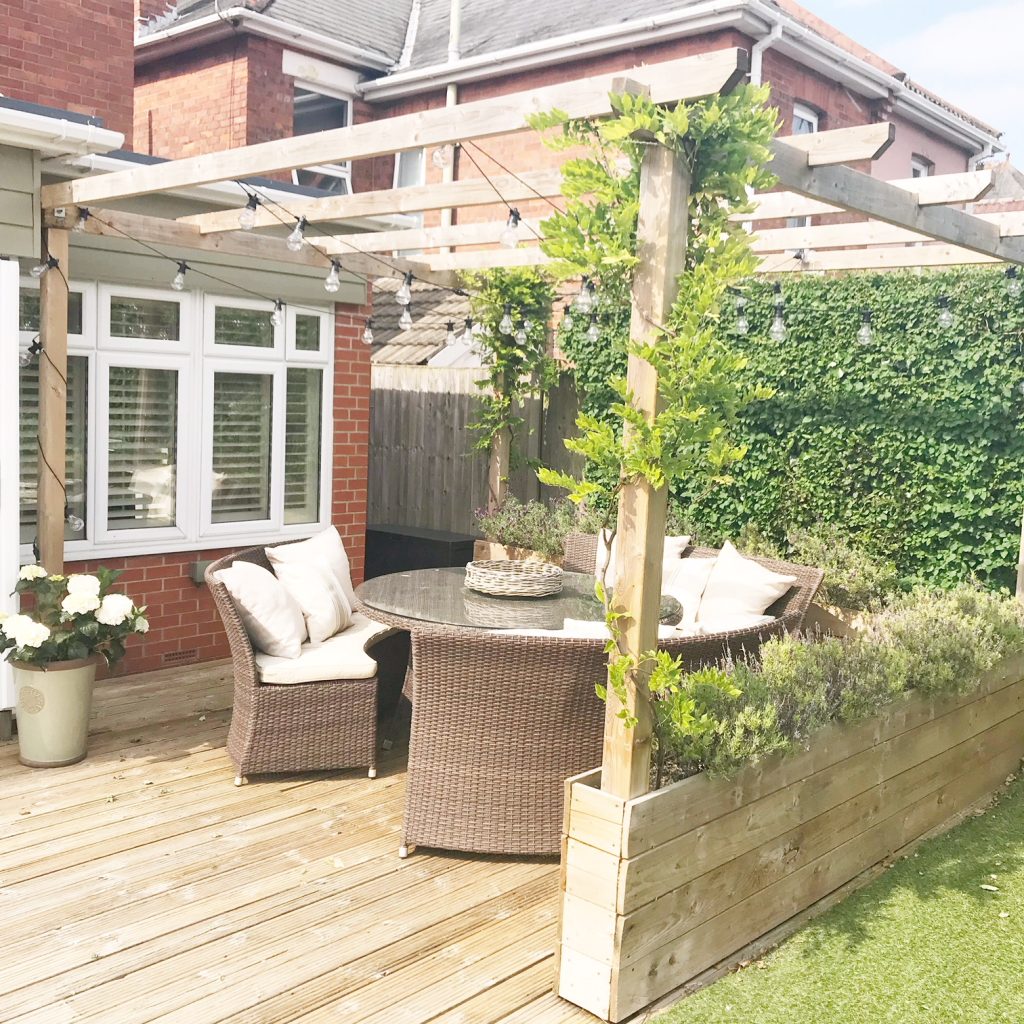 Last year I also decided to turn my rustic rockery in to more of a country corner with hydrangeas, peonies, David Austin roses & more which you can read about here. To add character & help the roses we used these wooden obelisk supports, you can find them on Amazon by clicking 1.9m here
& 1.5m here
. I painted them using Cuprinol paint in natural stone
 which was leftover from painting our shed.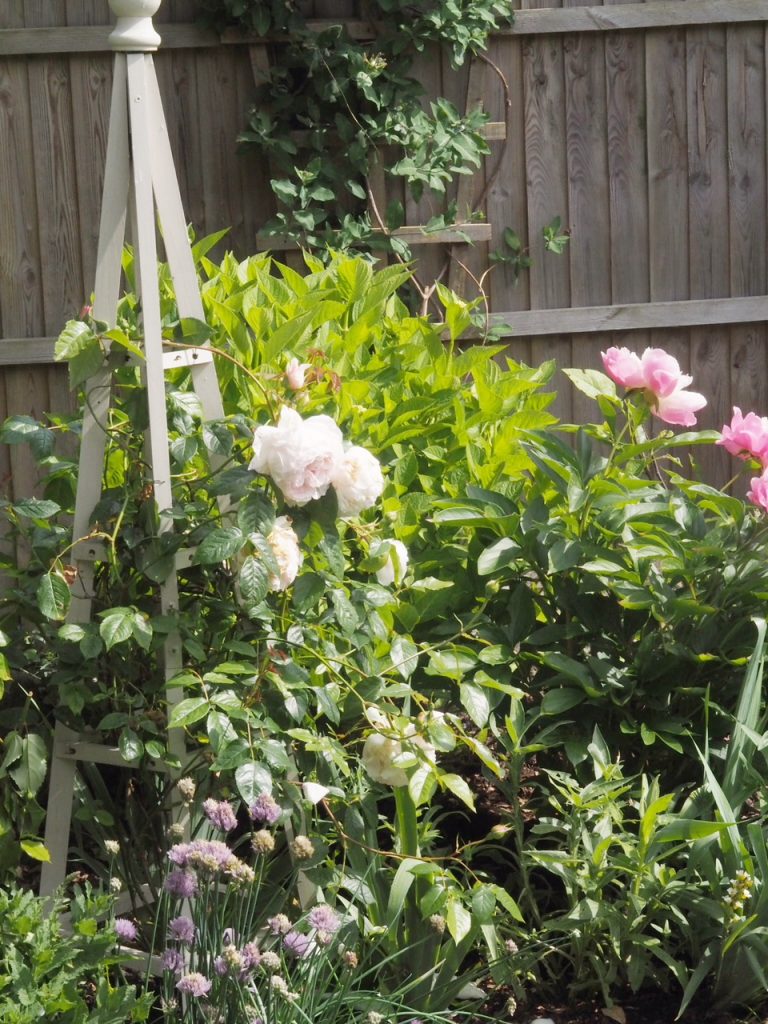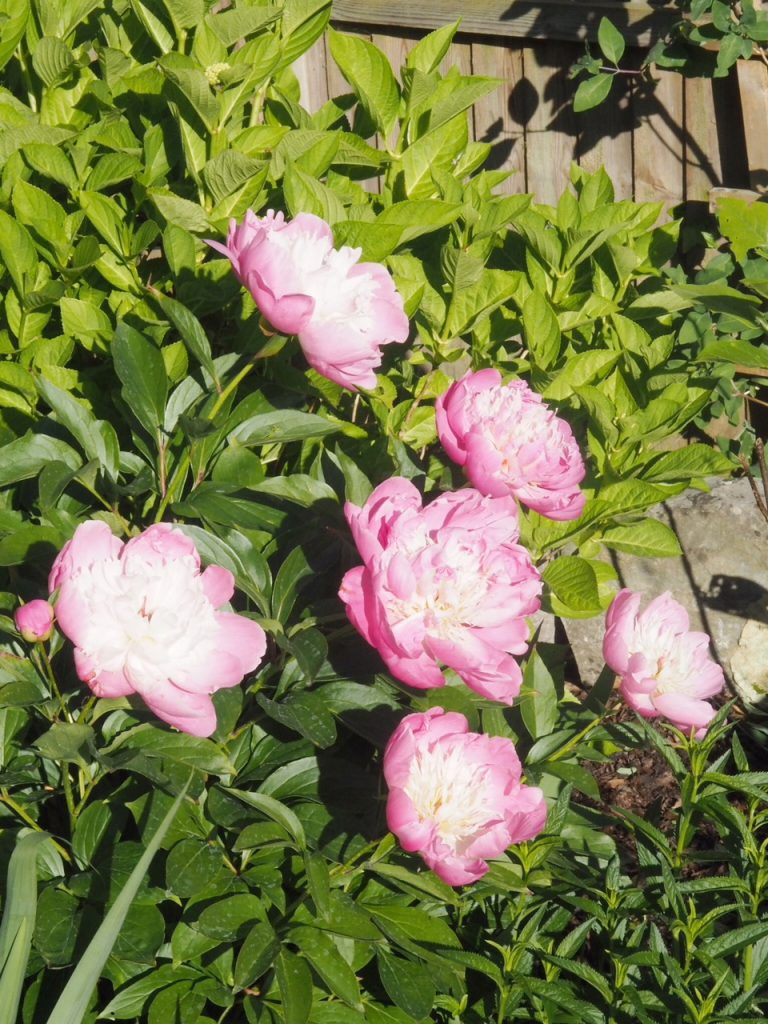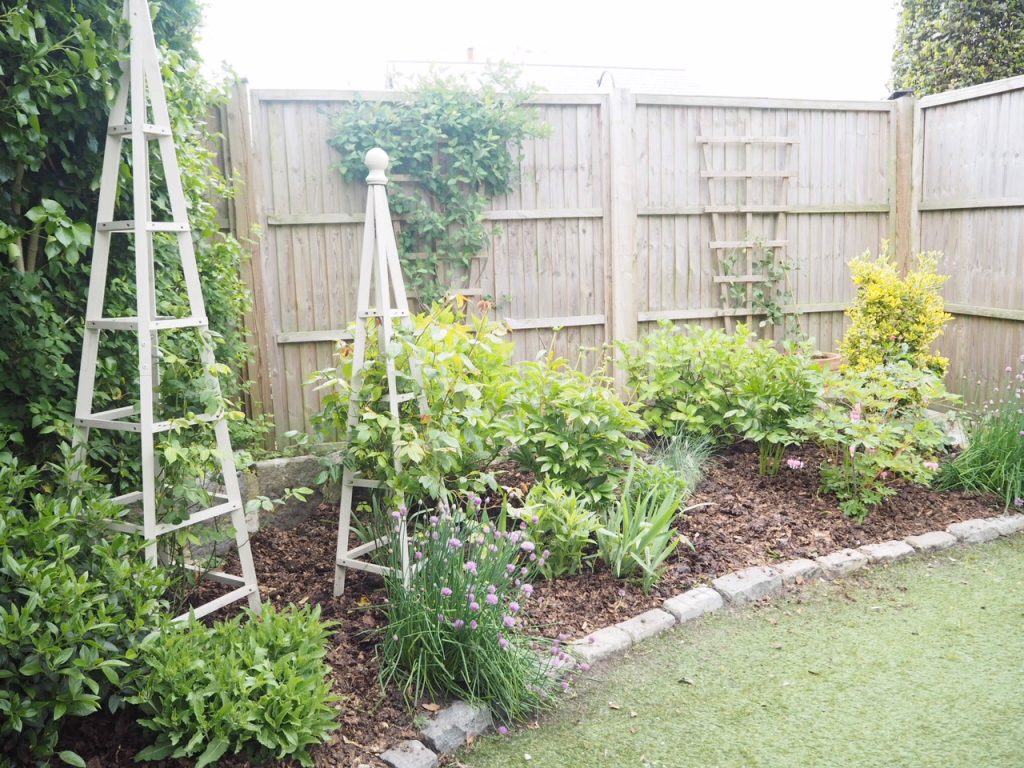 I'm also pleased to announce that I haven't managed to kill anything & in actual fact, everything has grown! It's really starting to take shape & come in to it's own but I know these things take a few years to establish.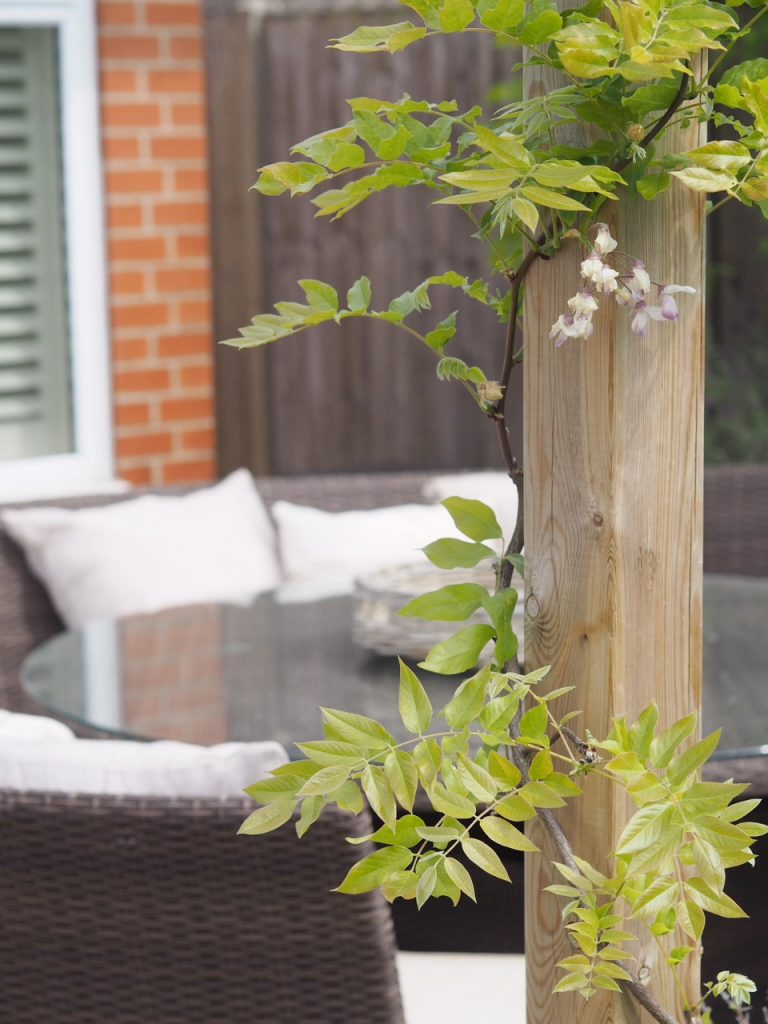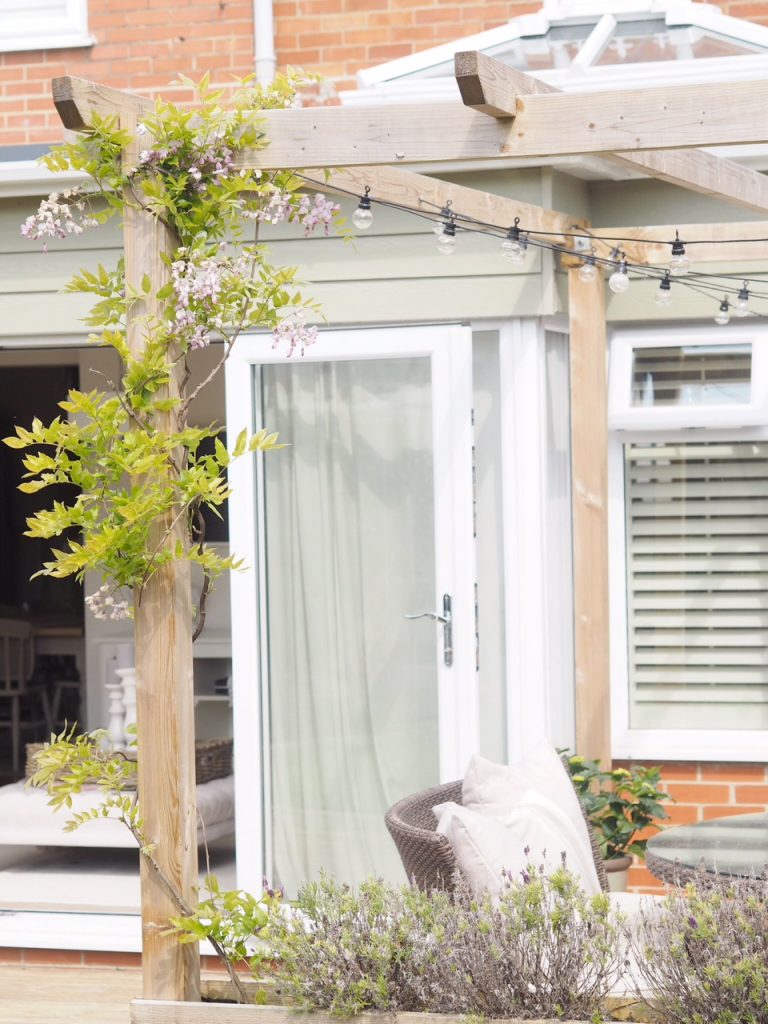 The wisteria has flowered which I believe is fairly unusual for a new plant & has come on leaps & bounds; I can't wait until it eventually takes over & wraps itself around all of the pergola beams which is the plan to provide shade in such a South facing garden.
A year down the line, it's still my favourite place to relax on a warm evening with a large G&T under the glow of the lights.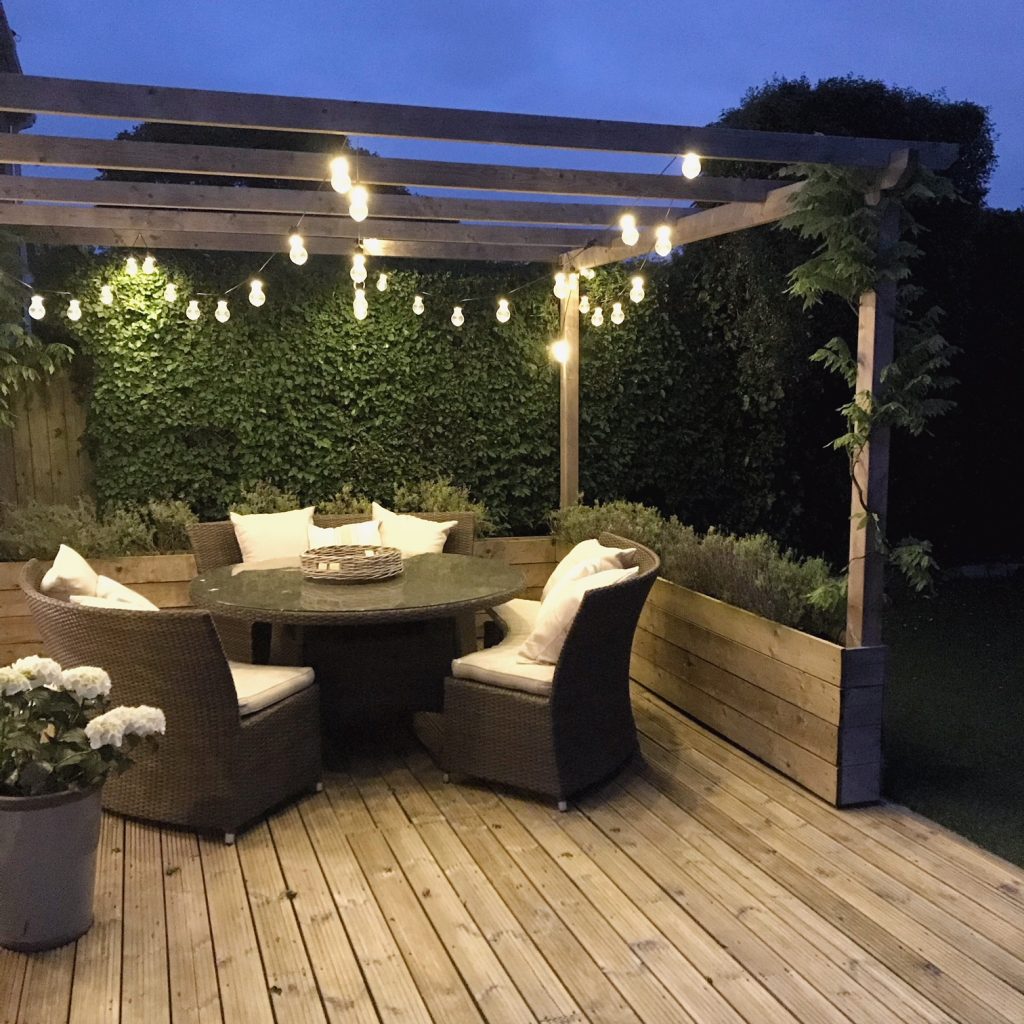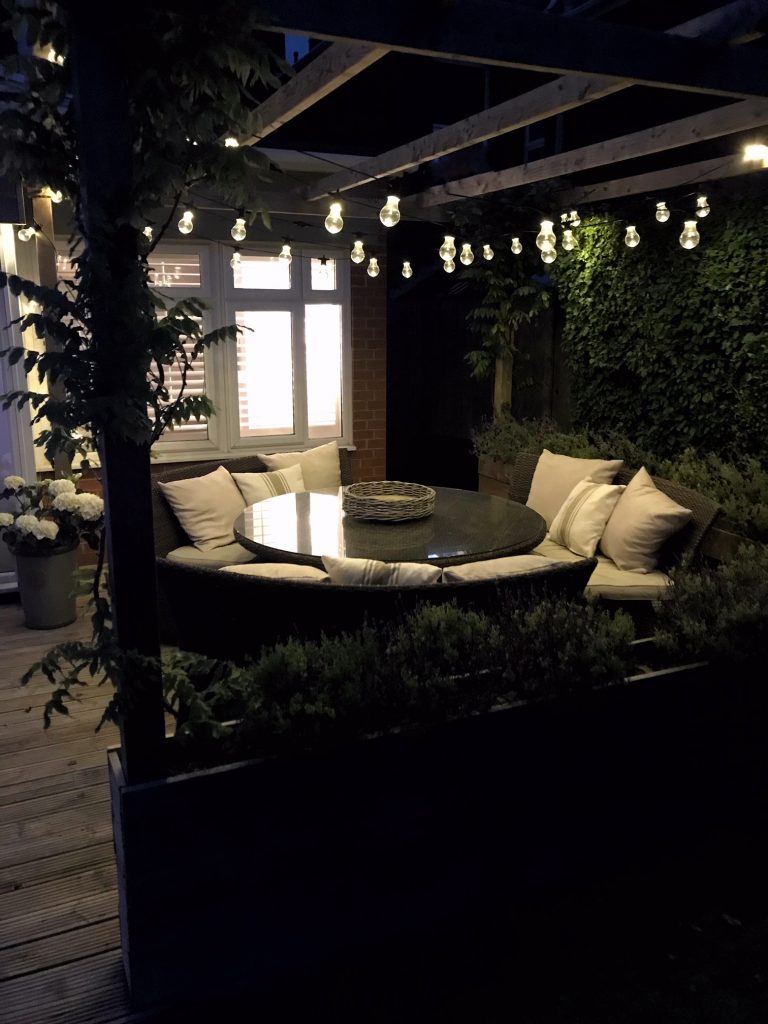 Festive Lights have given THTMM readers 10% off all of the ConnectGo range until the end of the year using code 'THTMM10'. The perfect excuse to give your garden a bit of a makeover this weekend!
Love,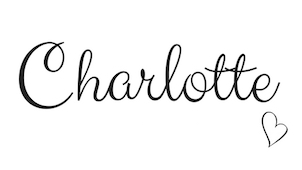 *This post is in collaboration with Festive Lights