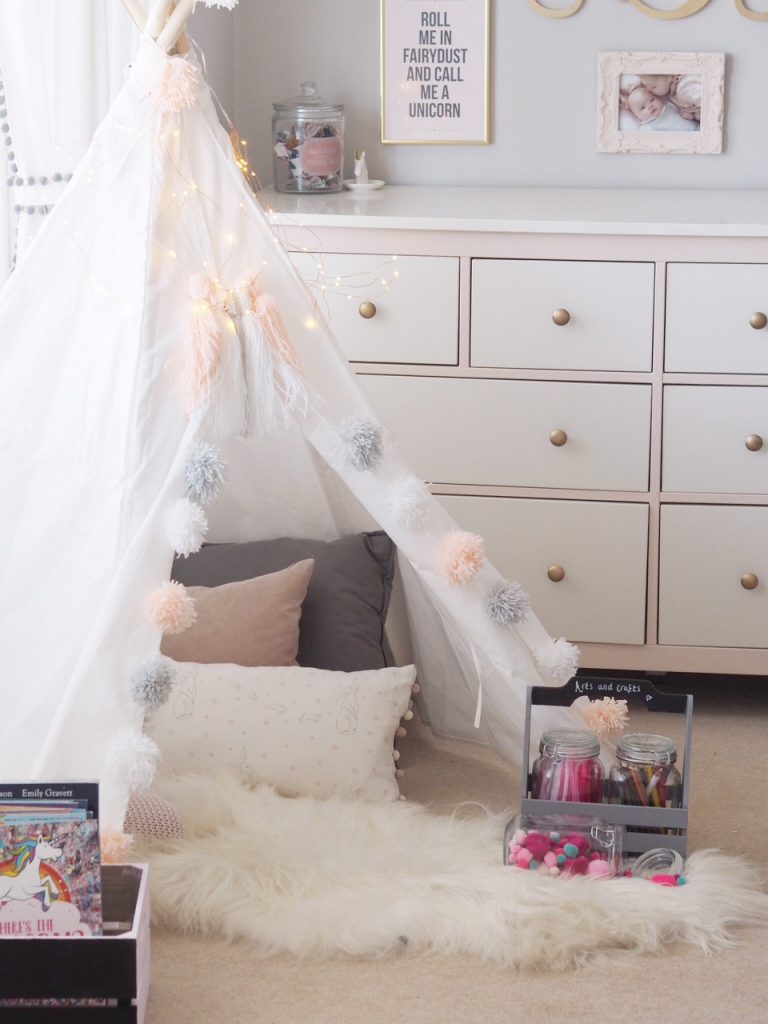 With half term on our doorstep & the 6 weeks Summer holiday in the not too distant future , I've been thinking of ways to keep the kids entertained. Now aged 3 & 5, we try to encourage independent play as much as possible as well as learning, being creative & ultimately letting them be little.
Being interior obsessed, I use our home to stimulate this & to give them the perfect environment which inspires them to do just that. So this bank holiday weekend I decided to give Elsa's room a bit of a new lease of life with a reading & craft corner to bring out her inner book worm & provide a place for imagination to run wild.
Hobbycraft has always been my go to place for all things creative. They support my love for all things handmade; nothing quite makes you feel prouder than being able to say 'oh I made that' & you'll see from looking around Baylyn House that my love for transforming unloved furniture, DIYing cushions with my trusty sewing machine & making bargain features such as my statement 'C&J' frames is all too apparent.
I live locally to a Hobbycraft so pop in fairly often, but you can also order everything online here to create the perfect little retreat.
First on the agenda, was assembling this amazing teepee They've become popular in kids interior over the past few years; times have changed since the traditional cardboard box & an old sheet set up that I remember fondly as a little girl! This creates a defining nook for little ones to make their own, explore, learn, play & have fun. Not only are they somewhere to relax & snuggle up with a book in but they also double up as somewhere to play, craft, do homework, role play & so on.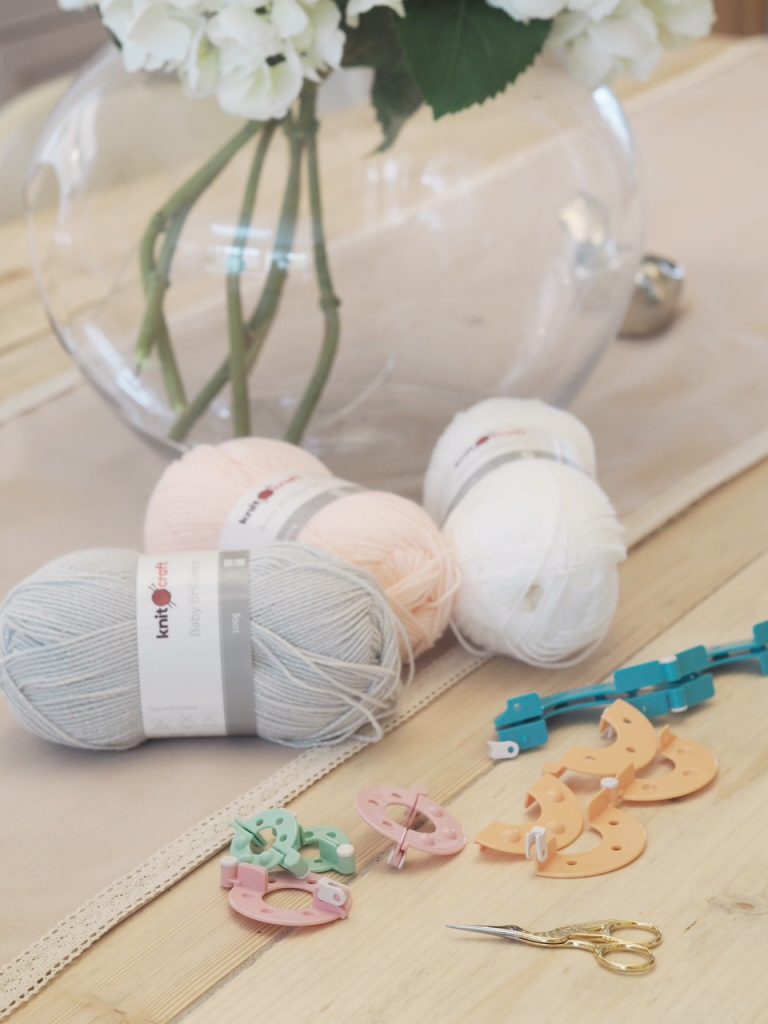 Hobbycraft's teepee kit is fully customisable so you can make it your own to encourage creativity. Considering Elsa's room has a pom pom theme (those curtains are always getting attention!) I decided to bring that across by using a set of their pom pom maker kits & a supply of white, pink & grey wool to fit in with Elsa's bedroom colour scheme. You could even get your little ones to go wild with paints or pens.
It's super easy to do so little ones can get involved in this but may need help with the snipping! After we'd made our pom poms, I then used a needle & thread to attach these & for extra security used my trusty glue gun to carefully stick them on to the teepee before entwining some sets of copper wire LED fairly lights for a magical glow in the evenings.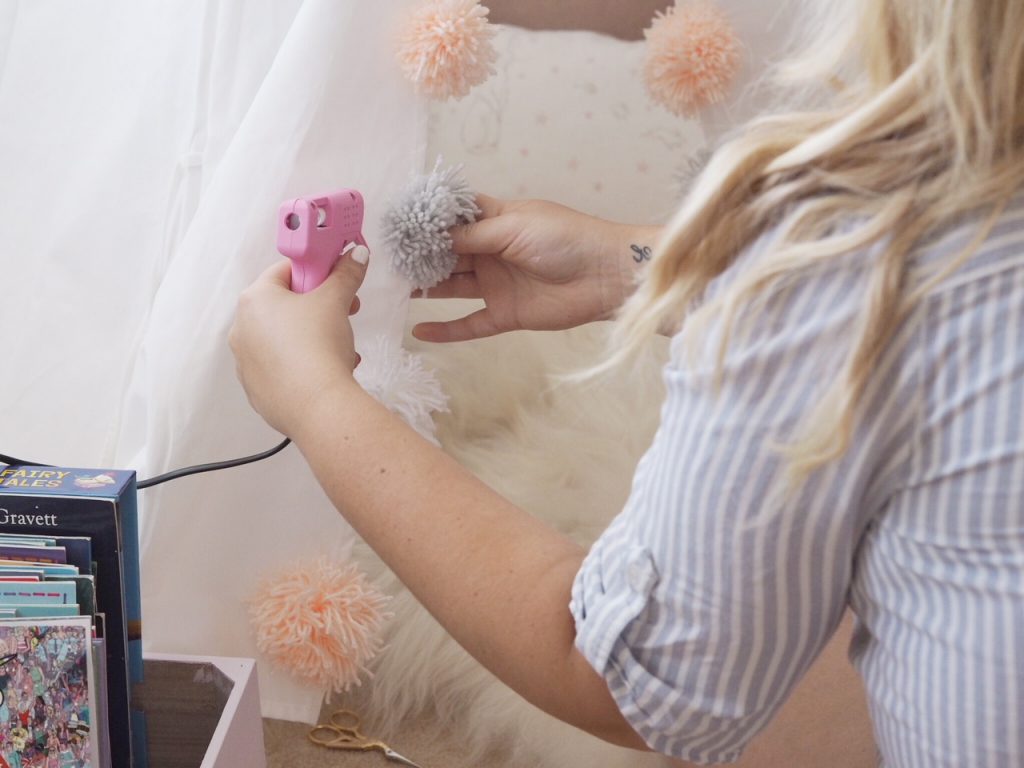 I also did a bit of upcycling to create some handy storage for reading & crafting. For book storage I gave this wooden crate a new lease of life with some of Hobbycrafts chalk paint in pink. Having been a user & fan of chalk paint for years I knew how versatile, easy to use & quick it was. Unlike traditional paint you don't need to do any prep work!
Elsa loves making things & is forever drawing pictures for her friends or painting/sticking so was over the moon to have her own little craft set in a handy caddy. This is actually a wooden bottle holder but I've again given it a lick of chalk paint, this time in grey, then added some craft materials to 3 glass storage jars which sit perfectly inside.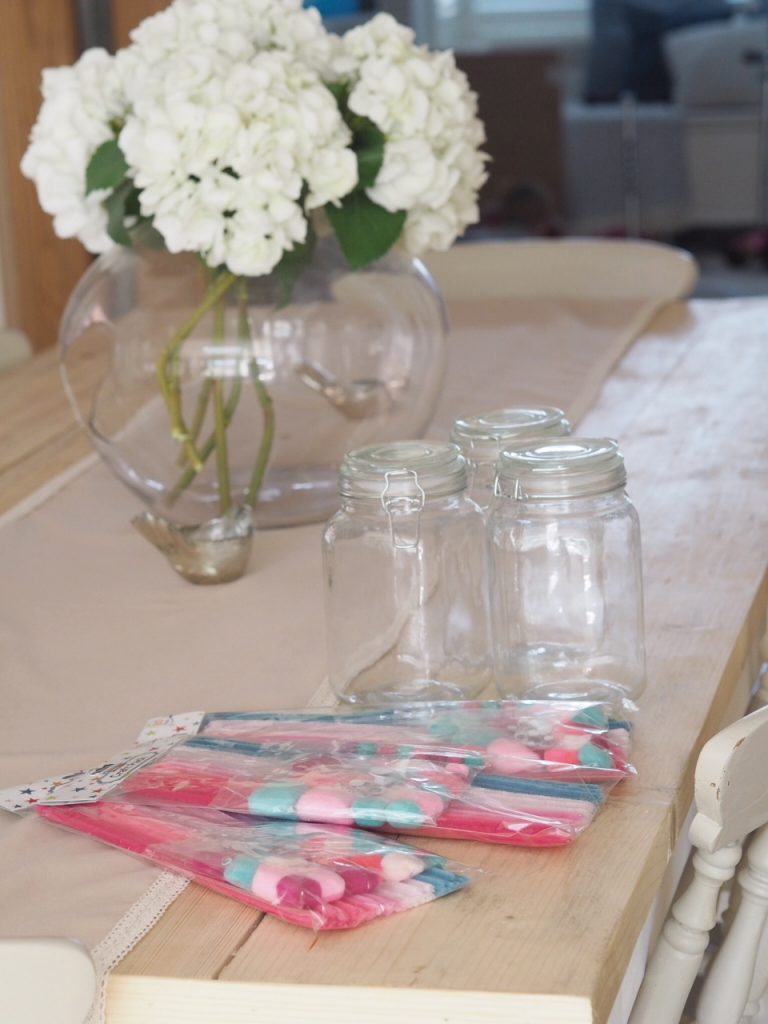 To customise these, I also added some chalk board paint to both.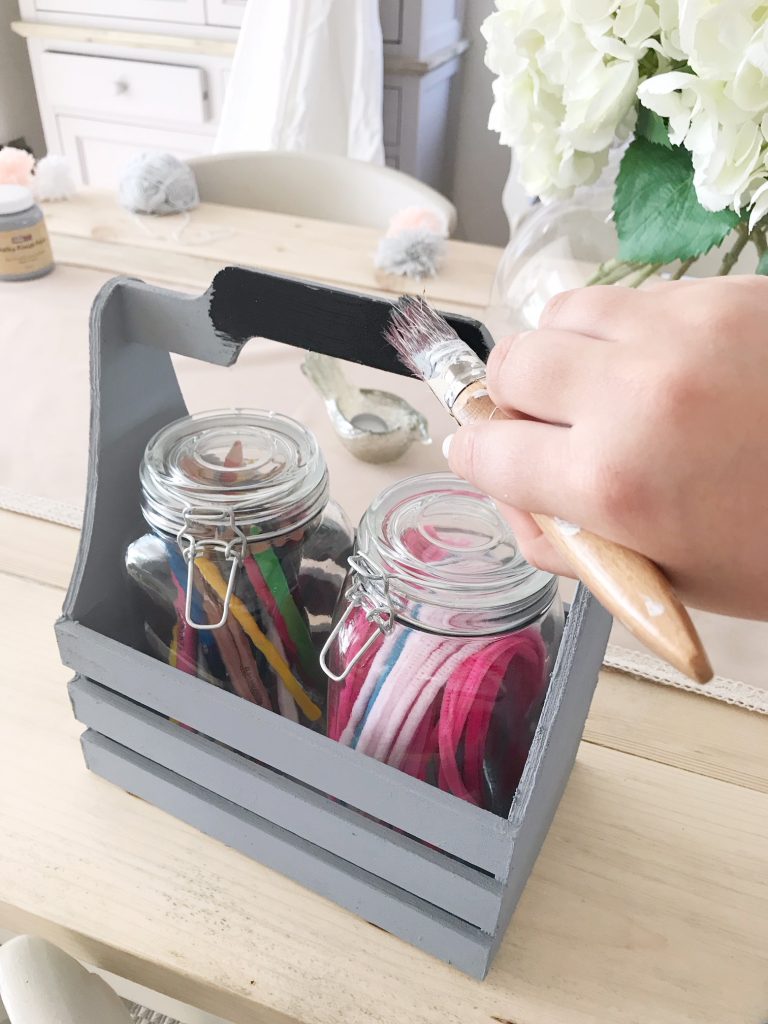 Then for the finishing touches to the teepee interior; I added in a sheepskin rug & some cushions for added comfort & to lay back, relax & unwind.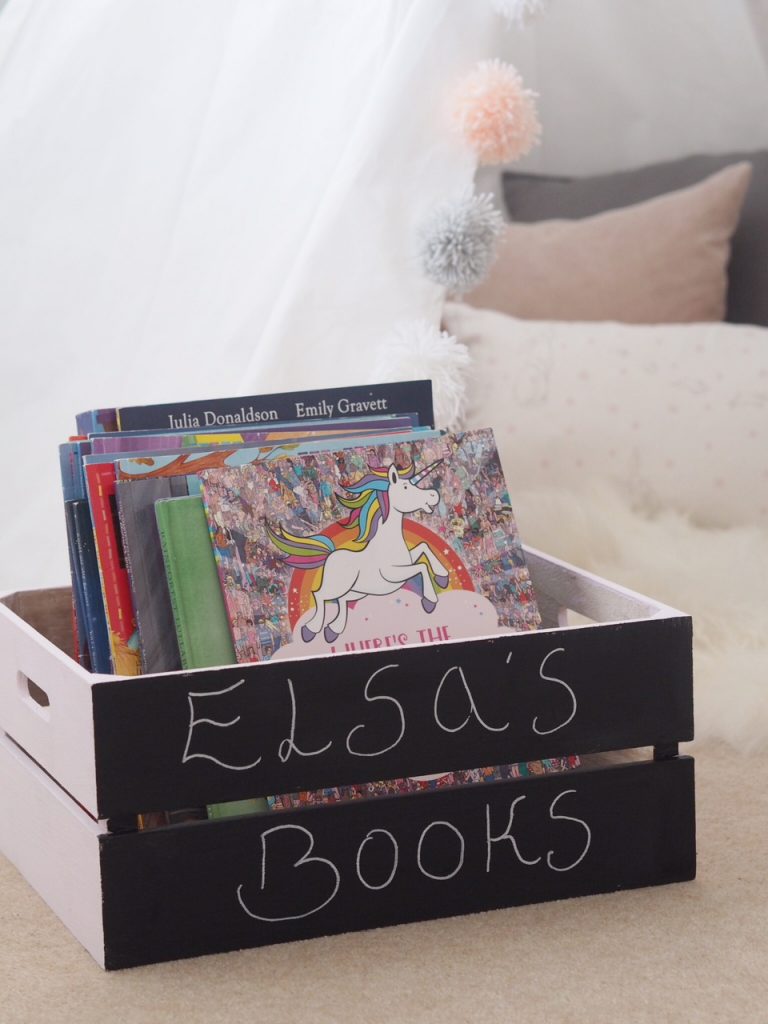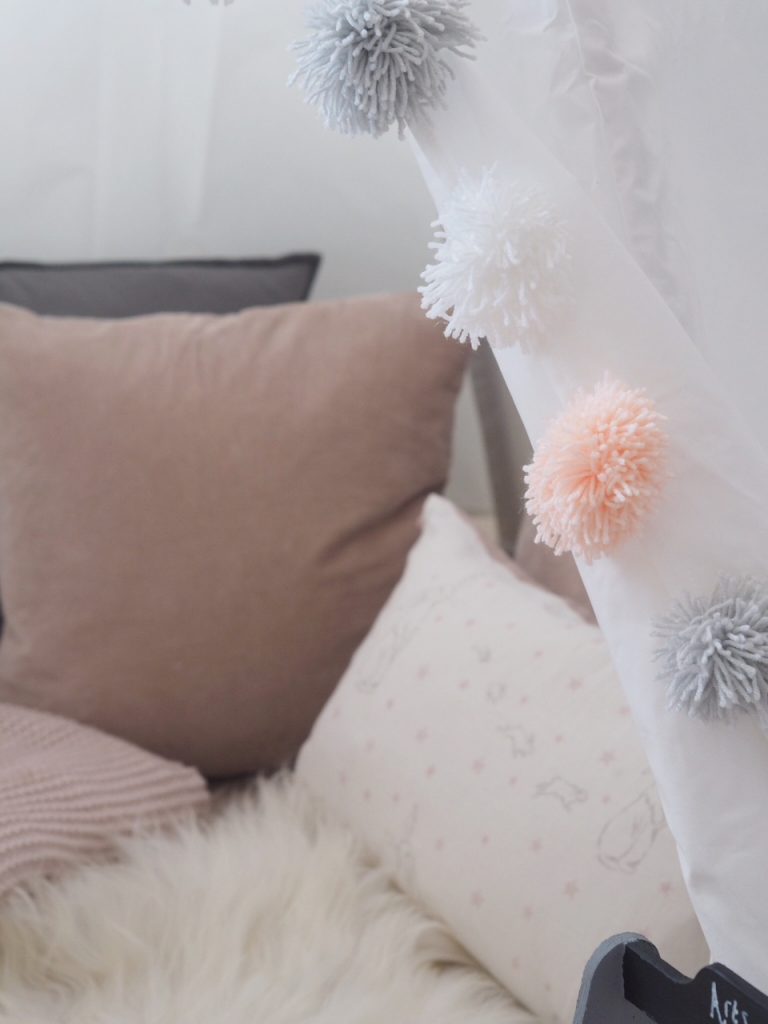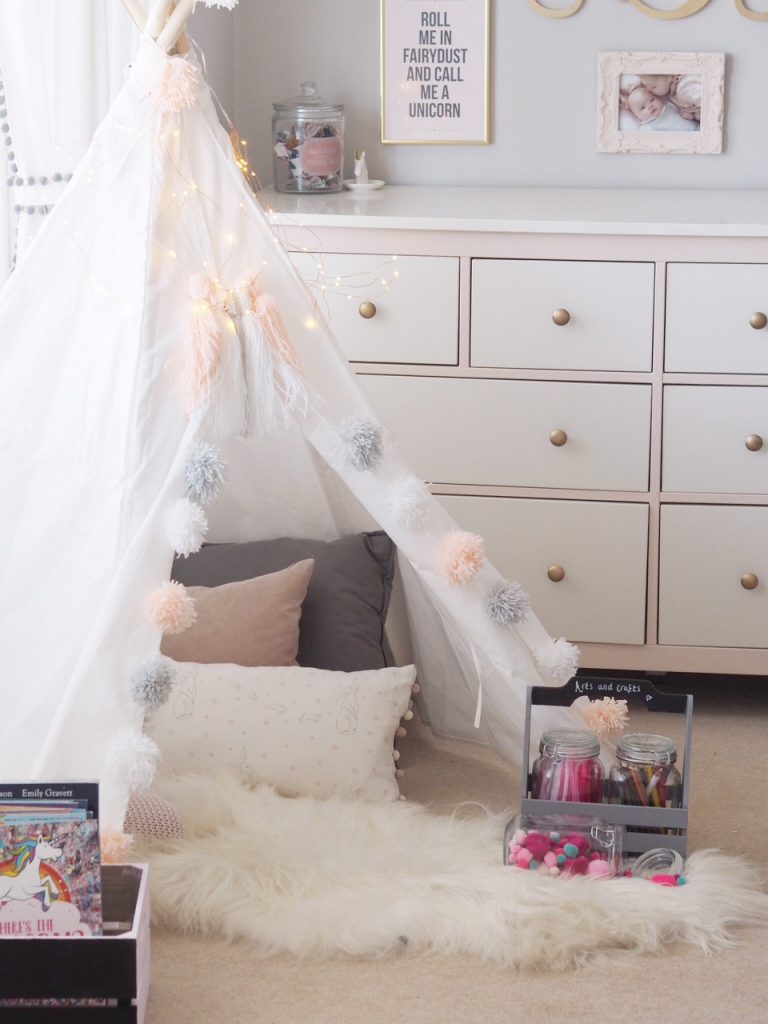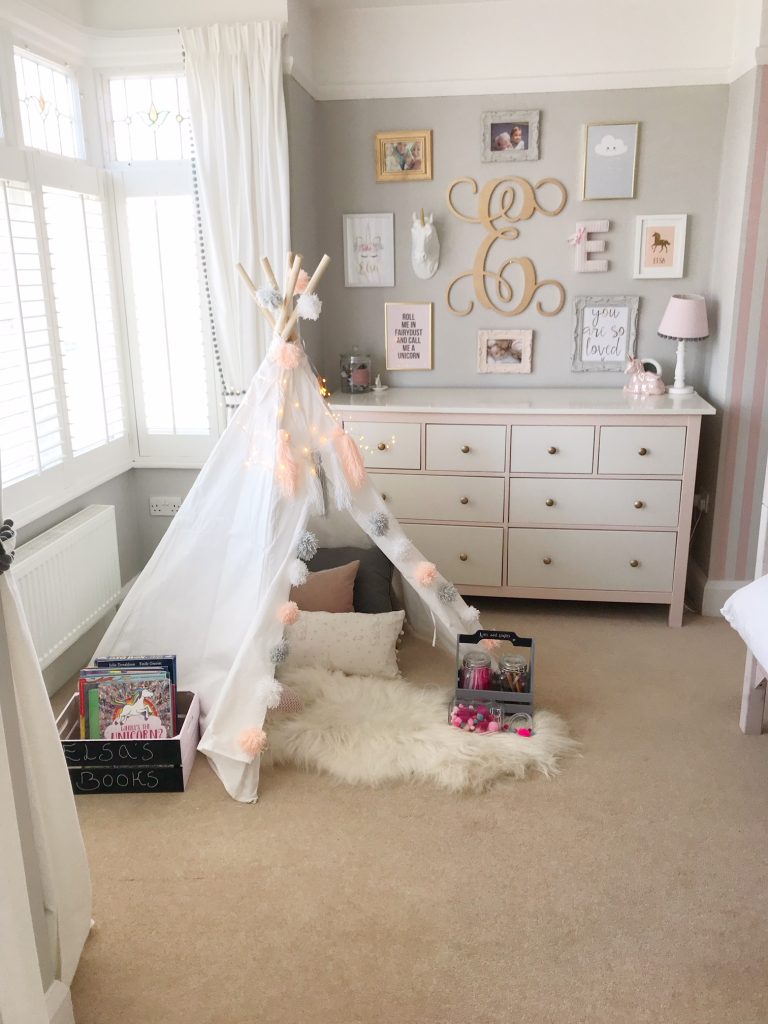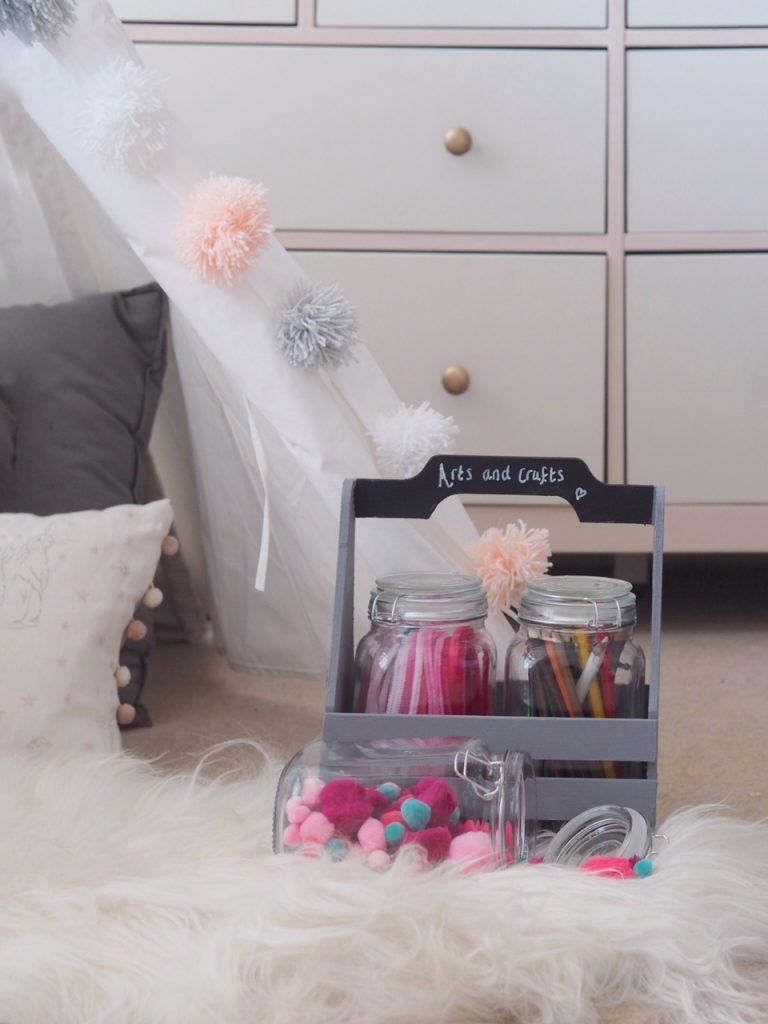 It's safe to say she loved it!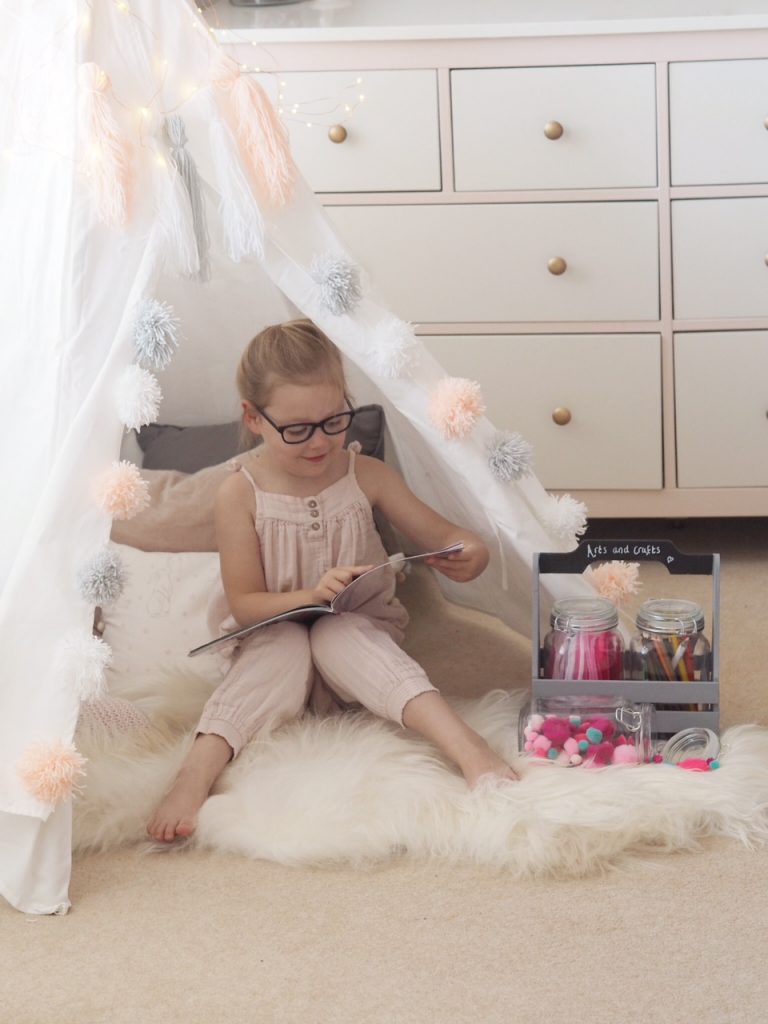 Why not create the perfect little retreat for your tiny one to lose themselves in their favourite story or channel their inner crafter with Hobbycraft.
You can get 15% off (excluding sewing machines) using code 'DIY15' until 18th June 2018.
Love,
*This is a sponsored post in collaboration with Hobbycraft