A couple of months ago I did a mini room makeover of my living room (you can see the full post here). I felt the room had SO much potential but was quite a large/odd shape so was a bit of a hard one to design.
The furniture was all fine (& I still loved it..), I liked the paint/wall colour but it just lacked something.
After a few new accessories & a whole heap of soft furnishing love, it looked like a brand new room & it's safe to say I absolutely LOVE it.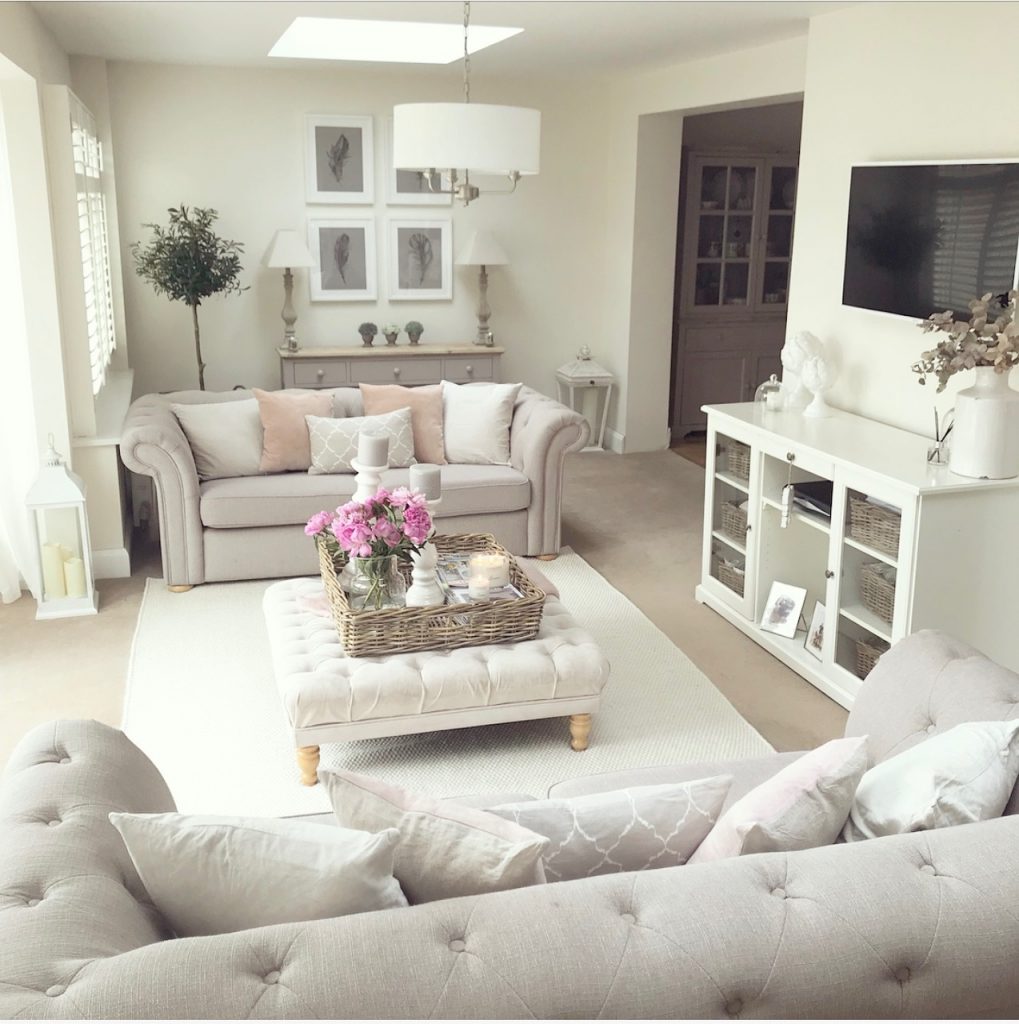 What I learnt was that you don't have to replace everything in a room to give it a whole new look, or spend a fortune. Sometimes making a few subtle changes such as new lighting, putting down a rug or some new artwork can give character & a whole new sense of style.
Our bedroom is the only room in the house that has barely been touched since we moved in to Baylyn House over 3 years ago. Even then, it was a bit of a rush job at 8 months pregnant to get the room painted & ready for when Rory decided to join us so I actually decided to bring across the look from our old house. I had redecorated not long before & loved the paint colour (still do…good old Wilko's!) plus I'd made the iconic 'C & J' frames which were again painted in the same colour so it seemed to make sense to basically bring that room in to our new house.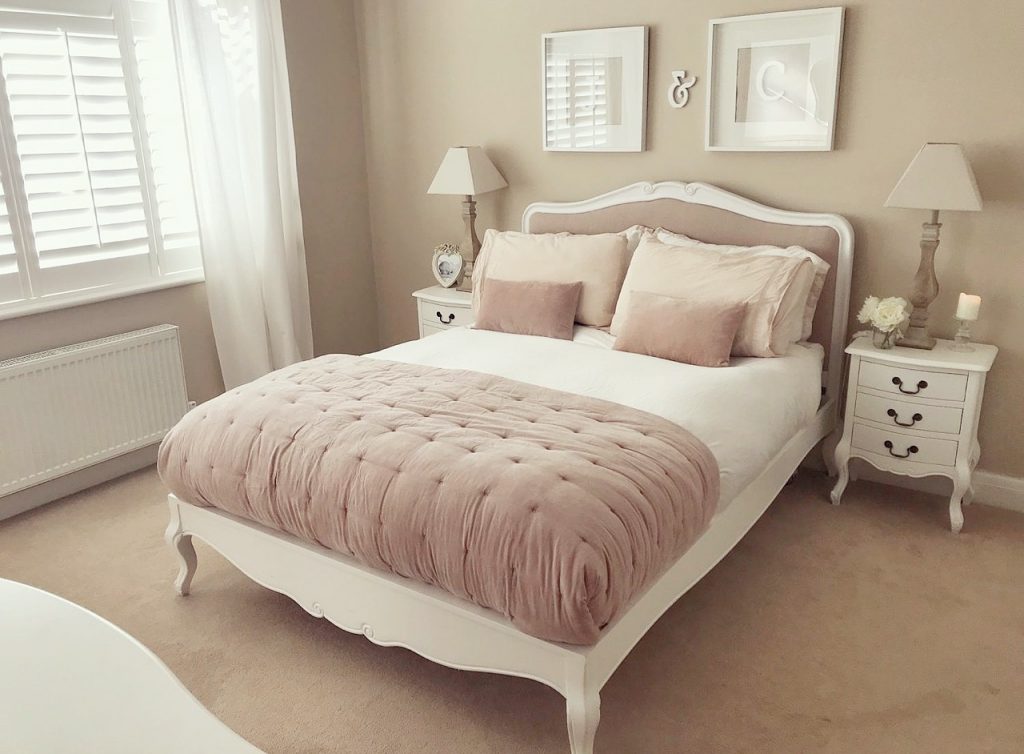 Lately it hasn't been cutting the mustard & so, inspired by my living room (& about 29374372992 hours spent scrolling through Instagram & Pinterest) I've decided to do another mini makeover. Watch this space…
It also got me thinking writing this post. I'm a firm believer of the fact that having a nice home needn't cost the earth. Sometimes cheap & simple changes can create the biggest impact. Doing work yourself can save a fortune so here are some simple DIY friendly projects that will give you more bang for your buck –
Paint –
Painting a room can make the biggest impact in the overall look & feel of the space. Paint doesn't have to cost the earth & in fact sometimes the cheaper paints, such as Wilko's own brand which I've used many times in the past, sometimes live up to the expensive brands such as Farrow & Ball.
Even if you're happy with the existing colour, sometimes it can help to freshen it up with a lick of paint which will hide all scuffs, scrapes & marks as well as giving it a crisp bright new look.
If you fancy a new look then trying a different colour can work wonders. Chose a colour depending on your requirements, do you want pale neutrals to make the room look bigger or cosy rich colours to add depth & character?
This can be done, depending on the size of the room & products used, for around £20.
Soft furnishings –
My one bit of advice to people that message me saying their room lacks 'something' is soft furnishings. Done properly, they can add character, make a statement, draw the eye, soften a space & 'make a room'.
Cushions, throws, curtains & rugs can instantly transform a room plus you aren't putting in too much commitment or investment so it's easy to swap them round depending on the seasons or replace to give it a new look when you get bored.
Add a mirror –
Not only do mirrors look great, but they are a great statement piece to a room as well as making it look bigger & brighter by bouncing light around. I always think a room isn't complete without one.
Hardware –
Changing hardware on cupboards, doors & so on can instantly change the look. Sometimes outdated kitchens can let a property down, but once the handles & knobs have been changed it can lift it into the 21st century.
This is super easy to do by just unscrewing the existing hardware & refitting the new ones (although be sure to buy ones that fit the same holes or prepare to fill/sand/paint then redrill new ones).
Have a rearrange –
One of my favourite things to do as a little girl (& I've never really grown out of it..) is it rearrange my furniture. You'll be surprised how experimenting with a little move around can completely transform a space without costing a penny! Sometimes it takes an outsiders perspective that isn't so stuck to be able to see the different layout options available so rope in a friend to help.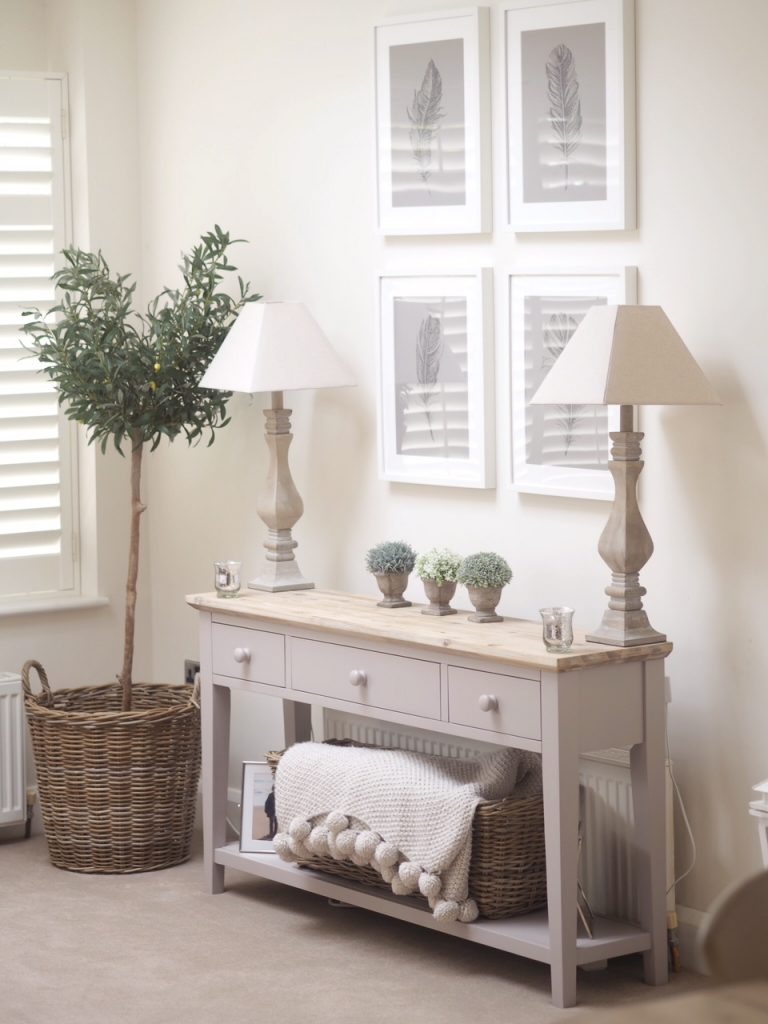 Add flowers –
I also believe that no room is complete without some sort of greenery….flowers (fresh or faux) can make a room.
Clean –
This will cost next to nothing but a bit of elbow grease & a bit of bleach. If you can't change it then do the best with what you've got.
Make a list of things that need to be done daily, weekly & monthly to keep yourself focused & the house maintained. Pay special attention to smells & try to eliminate them.
Lighting –
One thing I learnt from my living room revamp was how important lighting is. Previously we had an awful small chandelier type fitting which was chosen in about 30 second flat when we did the extension & was cheap because we'd run out of money. The difference putting in a nice light fitting made was absolutely amazing!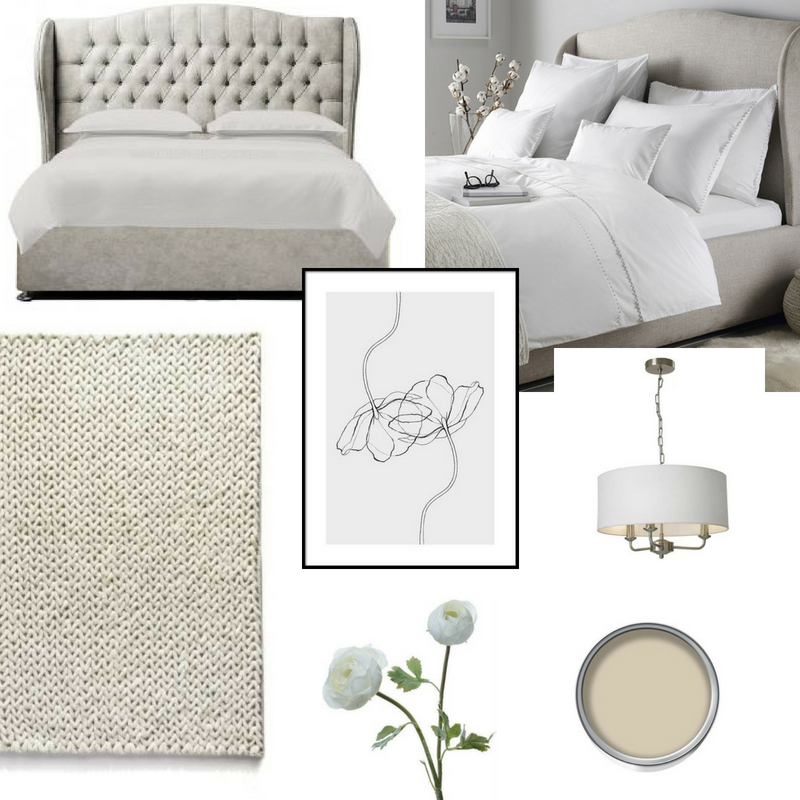 I'm super excited to show you all my new look bedroom. Here's a sneaky look at the mood board to give you an idea of what's to come, although I'm still umming & arring about a couple of bits so it may change based on when the new bed arrives!
Love,