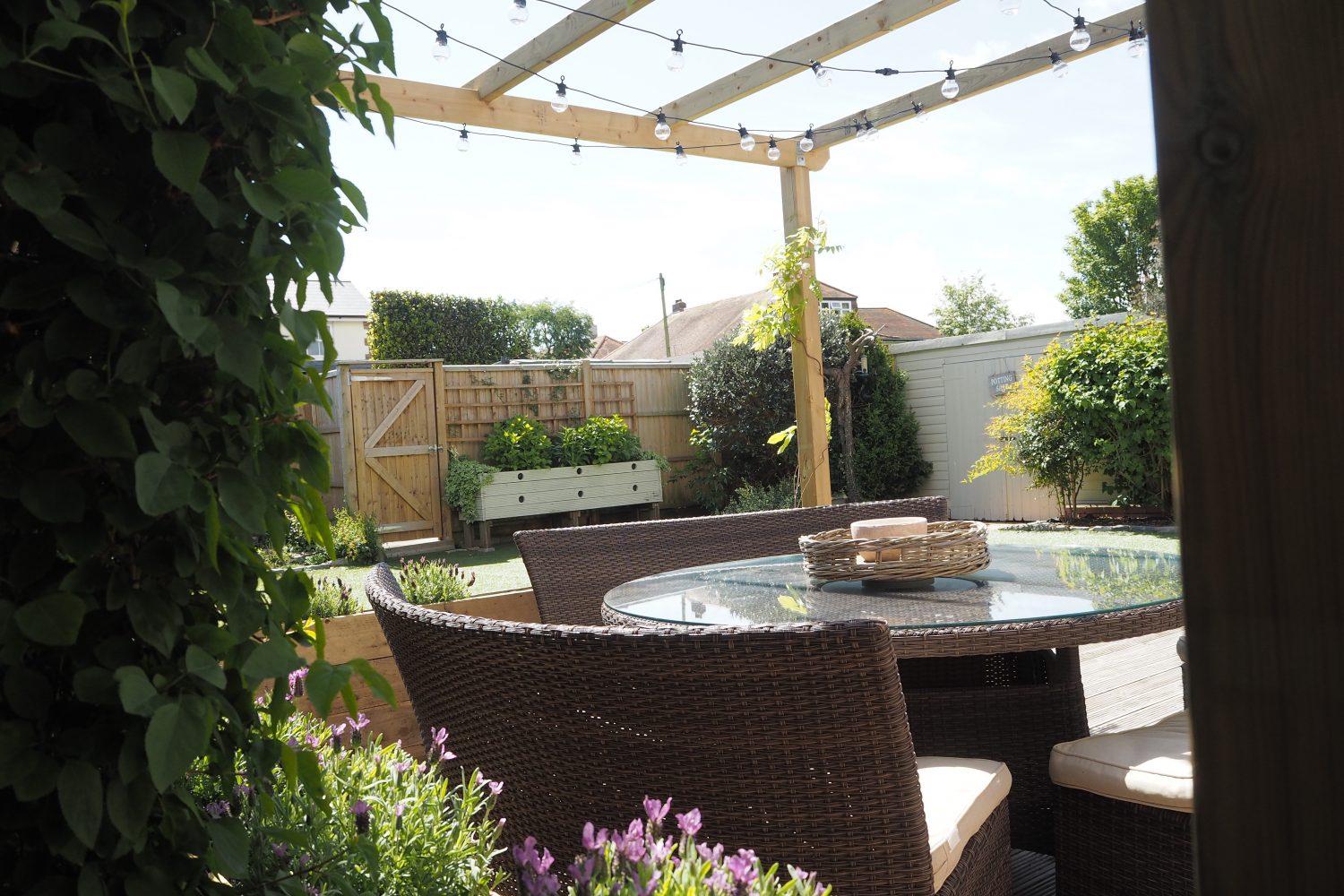 I've had a thing for festoon lights for a few years now but never had anywhere to display them in our garden & half given up on the dream until I had a lightbulb moment (see what I did there!) after changing our garden furniture.
We did have a cube rattan set which was a bit too modern & 'straight edge' for my liking. My mum was looking to downsize her garden set which was exactly what I was looking for (although I couldn't find anything similar online unfortunately) so we sold ours to make way for this huge Hartman set which seats 9 on the benches then an additional 3 chairs if needed.
I ordered the wicker tray which sits perfectly in the middle from Perfectly Lovely Interiors available here which sits on top of an Ikea lazy susan for £5.50 here so it spins round – a bit like an adult spin the bottle!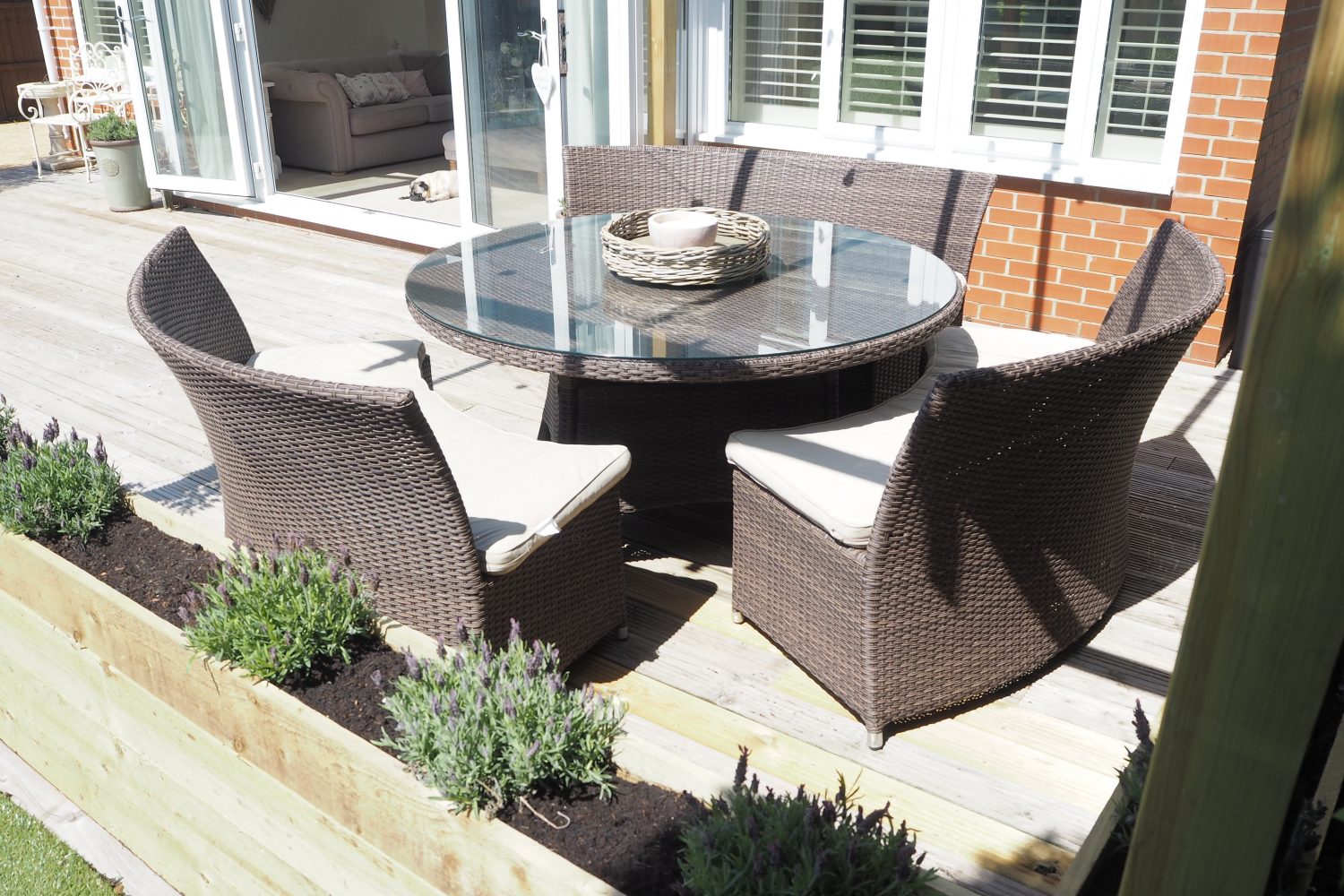 The area around it seemed to look a bit bare & after doing some fixing the rotten decking, I came up with the idea to build a pergola which then seemed to develop on to incorporate some planters.
I'm lucky in that my mum & stepdad are quite possibly the handiest people ever to have around & actually built their own home from scratch with little help from tradesmen. I called in a favour using my daughterly charm which seemed to do the job & the 4 main beams started taking shape.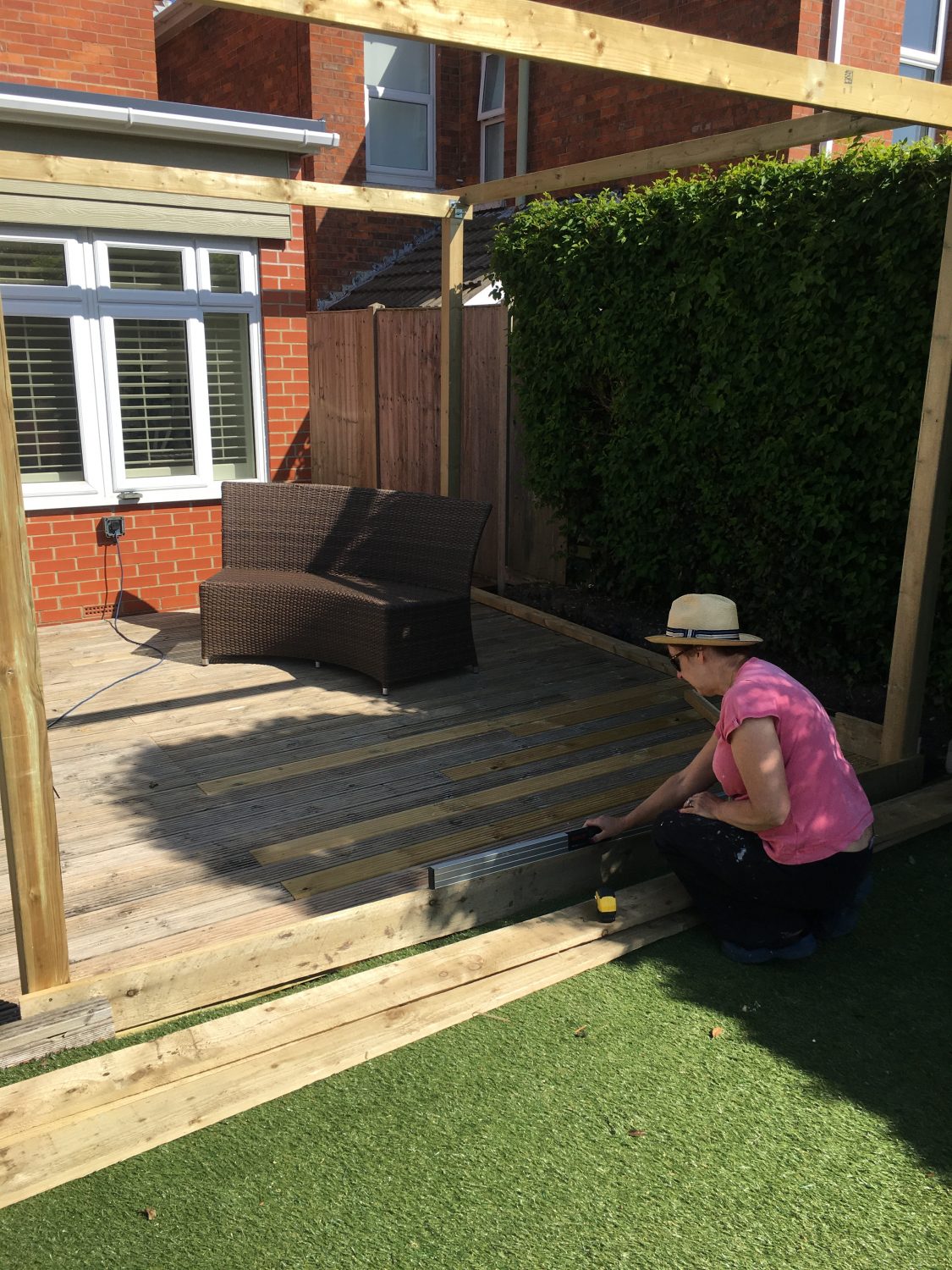 My mum & I decided to tackle the planters ourselves whilst the men were at work. We managed to build them together in one day whilst looking after two children at the same time. She was on the wood cutting whilst I did the lifting & screwing – who needs a man?
The main posts are 4×2 timbers & the planters are made from fence kickboards which are cheap but also look quite rustic which is the kind of look I wanted to go for. We looked at premade pergola kits but decided it was much cheaper & more bespoke to do it ourselves.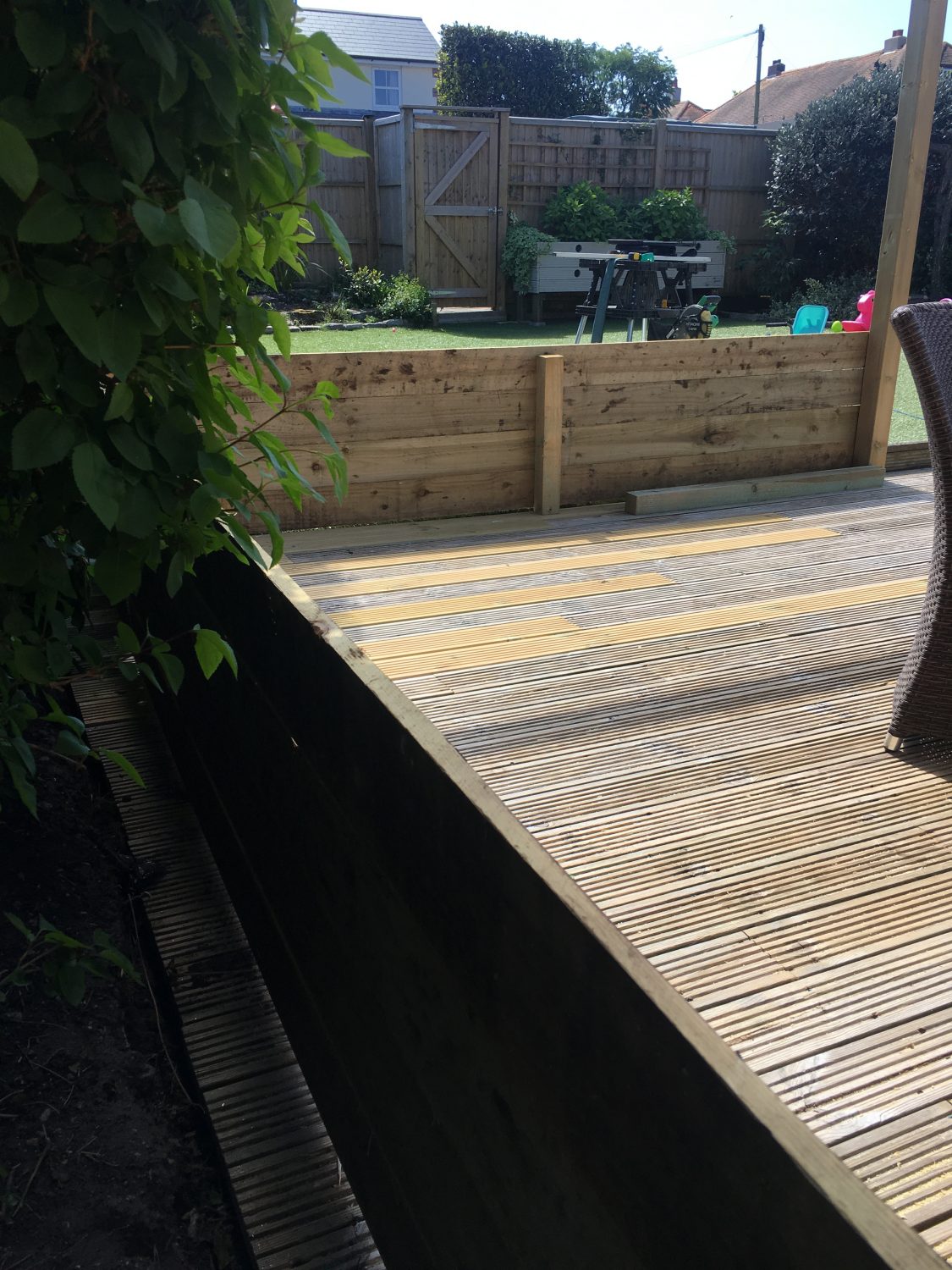 I then made a dash to Homebase where I bought some bags of compost, 12 lavender plants & 2x wisterias which will hopefully grow up & over to create some shade as well as look just beautiful (uhhh can I just talk about #wisteriahysteria for a second…).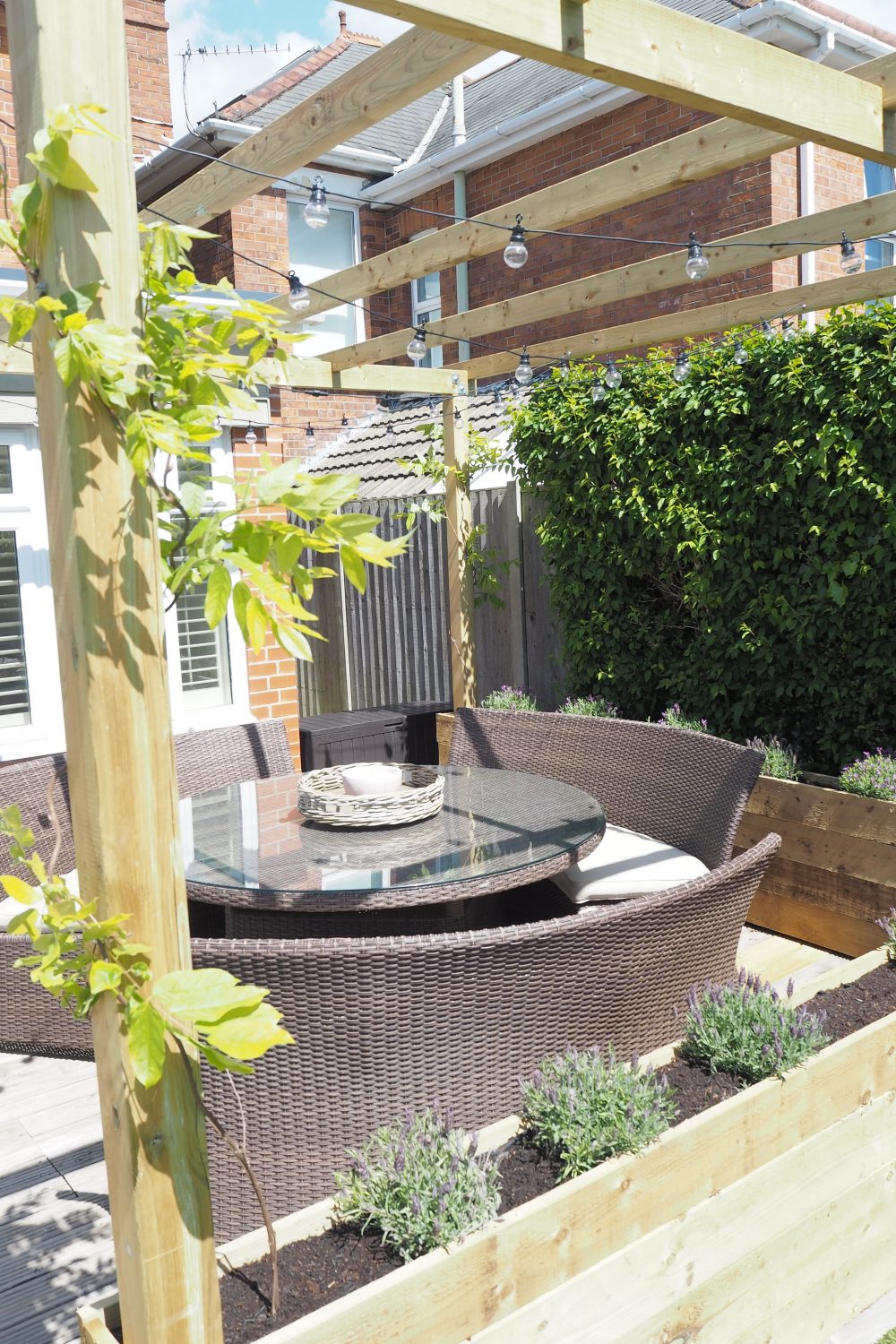 It was finally finished off by some of the festoon lights which inspired the entire look from Festive Lights. I went for these ones which are connectable so after measuring the distance decided on 16m (2 sets) to give me a 5 rows.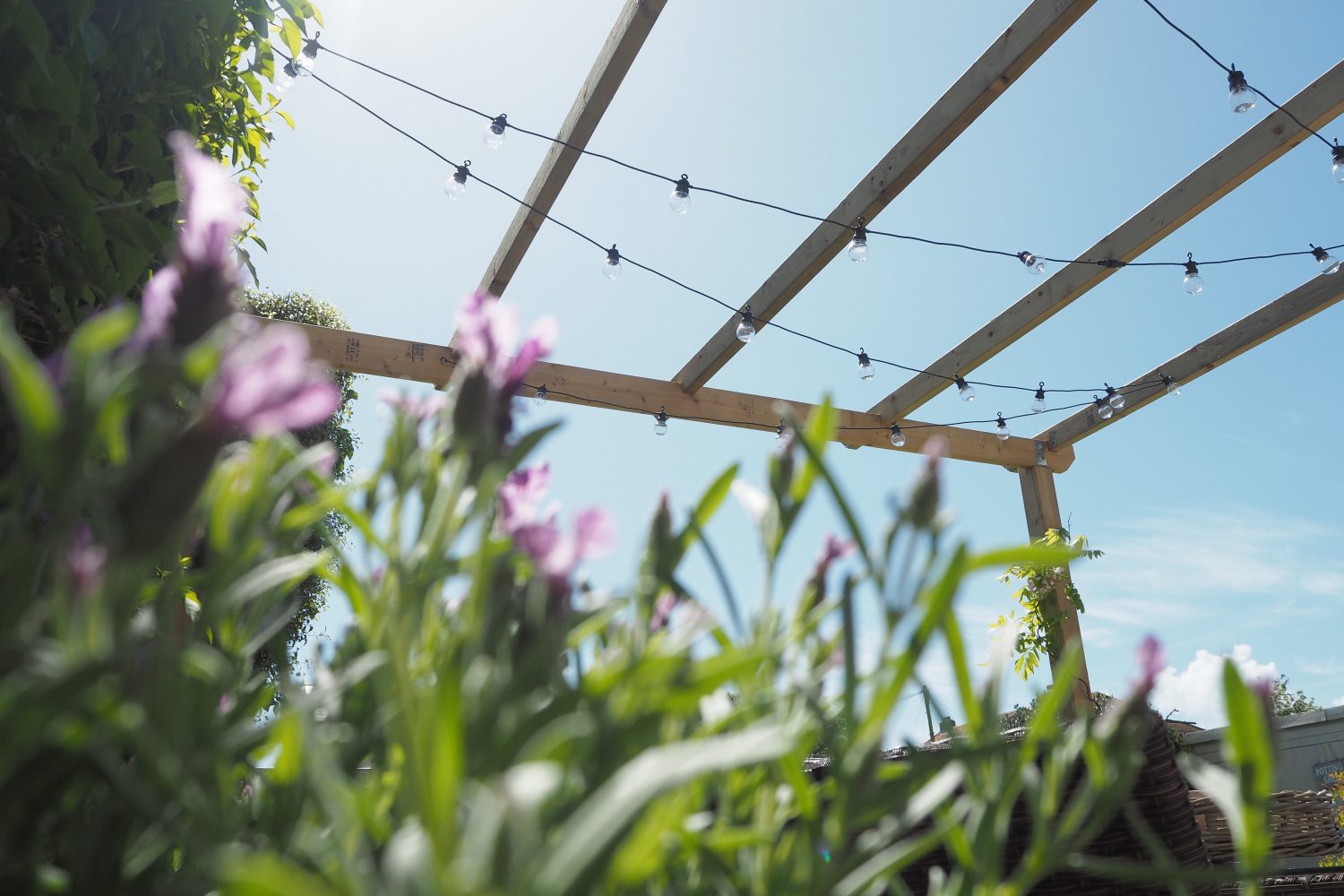 You can get 10% off all orders with code 'MADEME' to fulfil your festoon light dreams too until the end of July.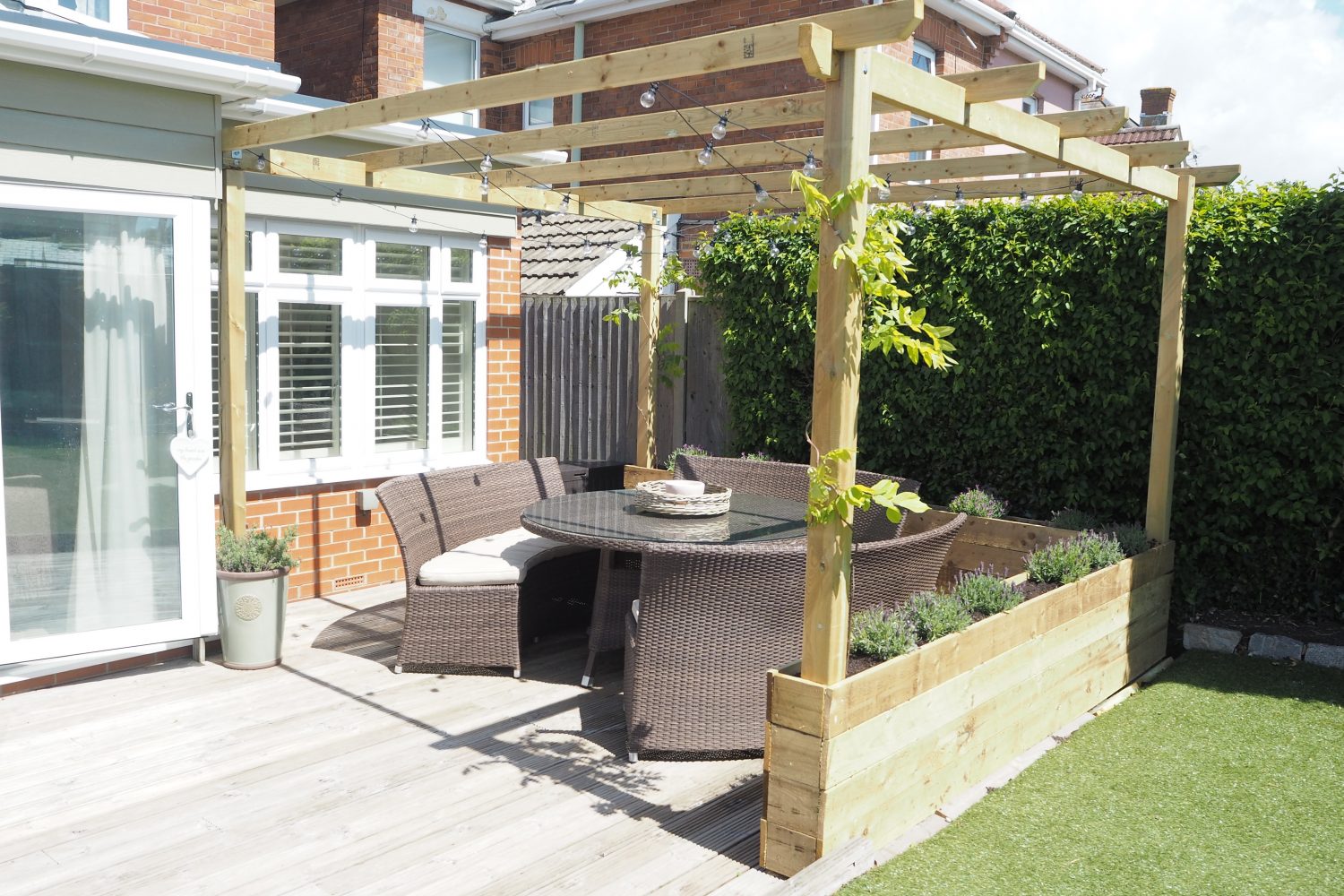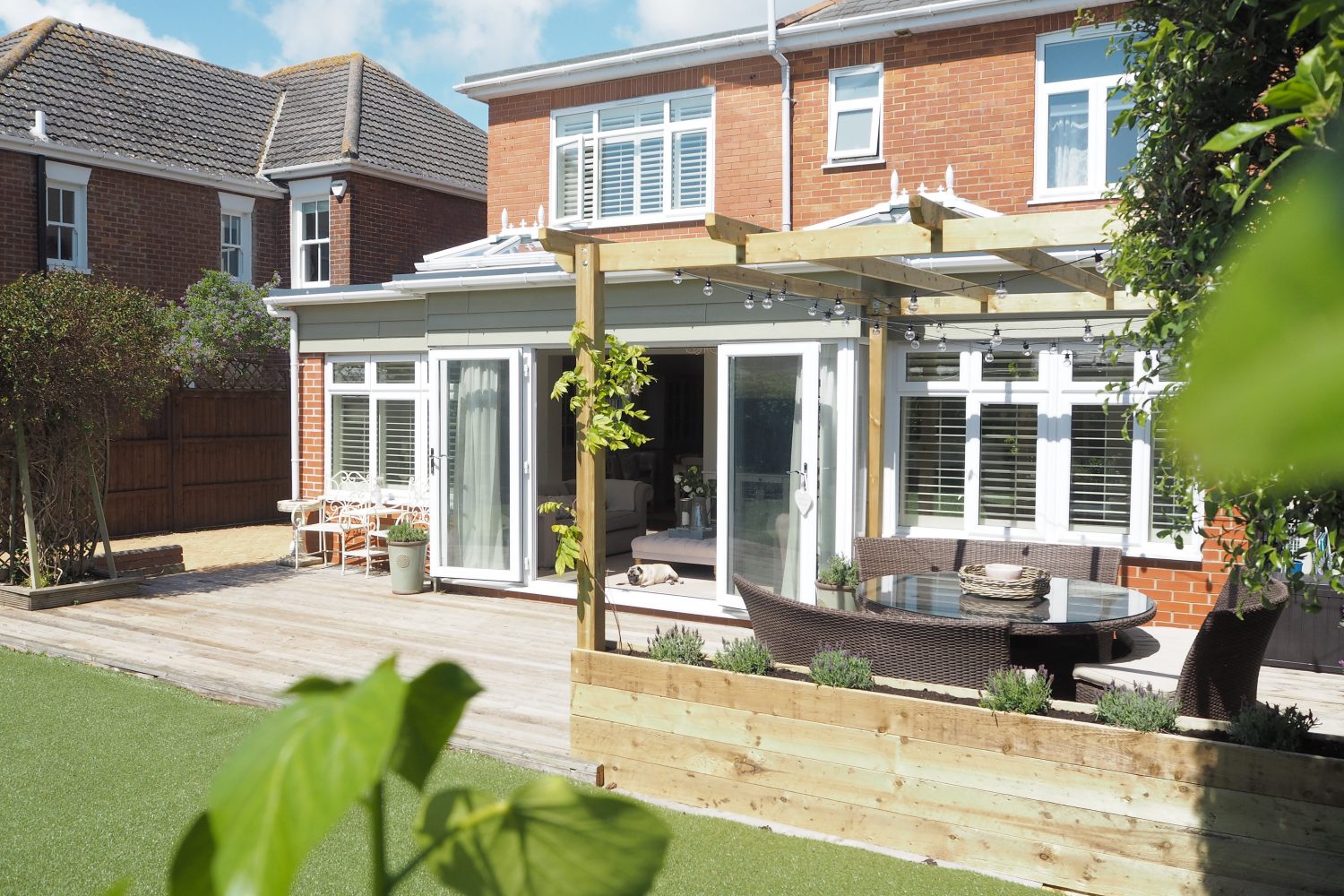 This is now the perfect area for entertaining & summer BBQ's – I'm so over the moon with the finished look & the way it's given us a separate area compared to it all being one long decking area.
Now I've just got to keep all the plants alive….
Love,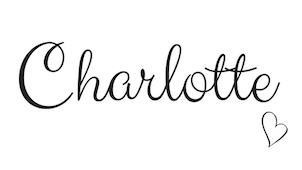 *This is a collaborative post with Festive Lights