On New Years Eve, I sat after multiple glasses of Prosecco in an armchair in the lodge we were staying in to welcome in 2018 & said on video to my best friend that THIS would be the year I changed my life & finally lost weight. In fact, I made a vow that if I was a size 8 by the end of the year I'd go completely butt naked on Instagram stories….safe to say your eyeballs will live to see another day & I'm not quite an 8 (& never will be considering I'm 5'10 & 'big boned' as they say) so no nudeys here.
Losing weight has been one of my resolutions for years now, but I never managed to stick at it past February & then various restarts throughout the year would result in losing then gaining back plus some. It was a vicious cycle & I genuinely never expected that this time would actually be 'it'.
This year however, I actually bloody did it. I've completed transformed myself (& in the process changed as a person more than I can even tell..) in 1 year…& you can do it too.
The above picture was taken mid December last year when my lovely friend Becca visited & took a (rare, because I always hid from cameras) picture of me & the kids for Instagram. I thought it was lovely & very flattering at the time.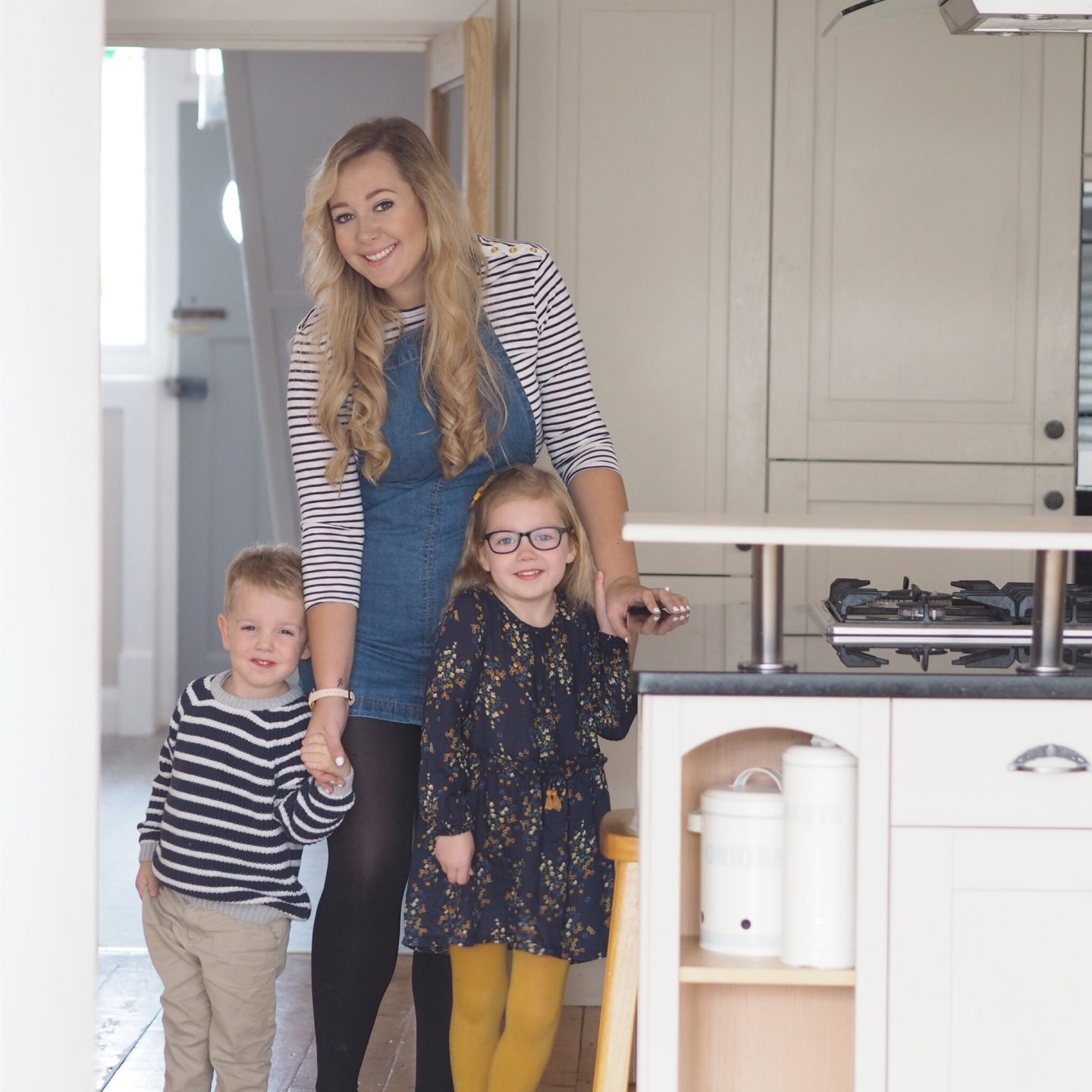 Last weekend, 11 months later, Becca came back down & we recreated the picture. No longer half hiding behind a worktop!
Nobody should ever feel the way I felt at the very beginning of the year. Nobody. I was miserable, lacking in confidence (so much so that I'd hide myself under baggy clothes, always feel like the 'fat one' in the room & avoided physical intimacy at all costs because I felt so unattractive), to sum it up, I was embarrassed, insecure & ashamed.
That's not to say that I don't still feel those things. I think it takes a long old time for your mind to catch up with your body & I'm not quite done just yet (due to a period of about 8 weeks where I just struggled to get my head back in the game after posting my 'The Diet That Made Me' blog post which was like a release for me & god knows what happened…). Sometimes I wonder if I'll ever be happy with my size.
So how did I do it? Well, I started & didn't give up. Sounds like an obvious one but the key to it all is time & pure determination (& a bit of stubbornness helps too..). Once I started I knew I didn't want to give in & doing it alongside my best friend we both had each other to act as a bit of gentle competition as well as encouragement when the takeaway menu was lurking & moral was low. As the weeks & months went by, the more I saw the scales going down & gradually my once snug size 18-20 clothes feeling loser, the more it spurred me on to continue. That felt SO much better than 10 minutes of eating greasy pizza ever could.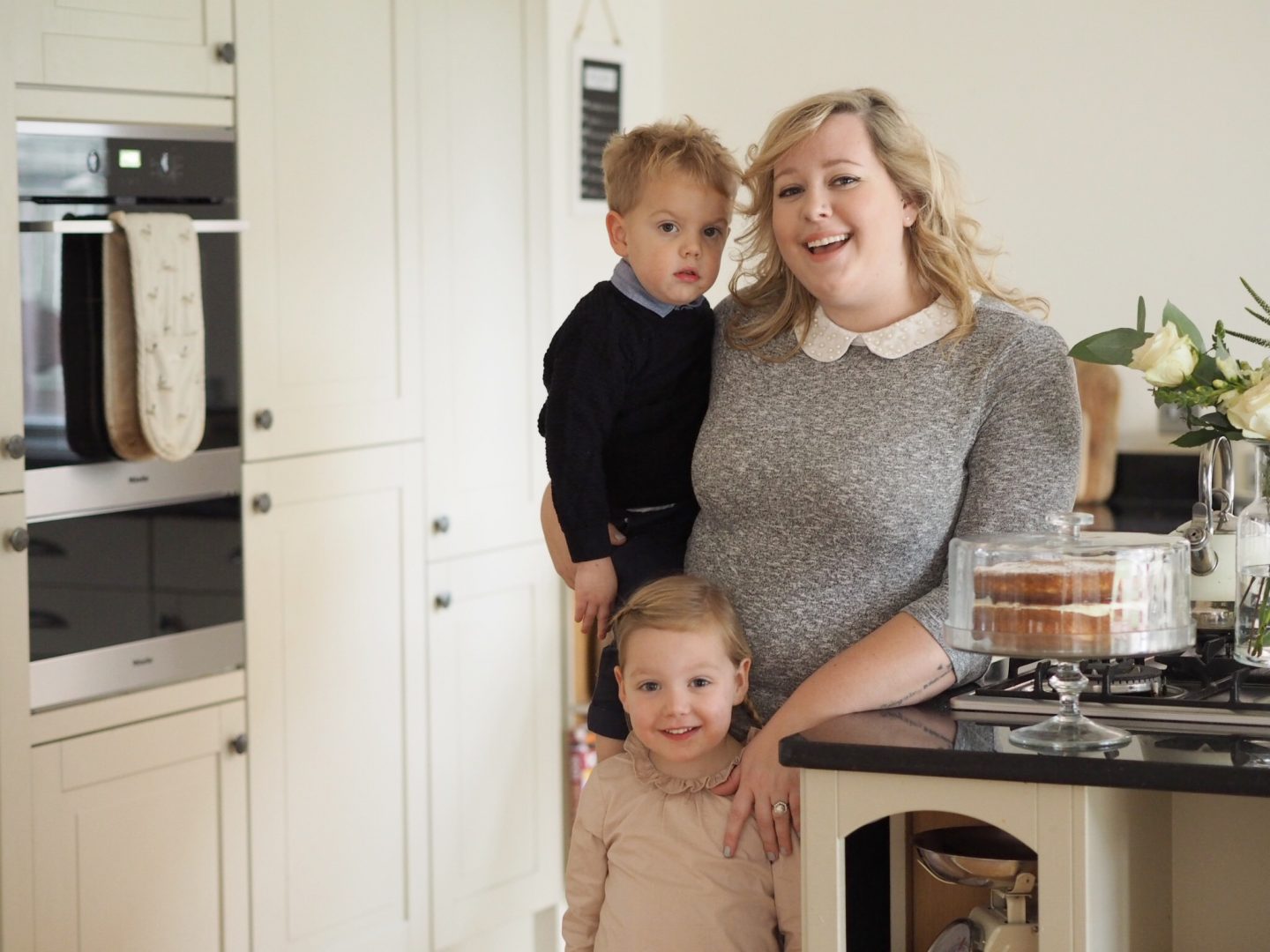 But what's it like being on a constant diet for near enough an entire year? Not massively fun, unfortunately. I'm not going to lie & say it's been easy because it hasn't. I've pretty much had to become a bit of a hermit & avoided some social situations as I knew my weight loss was more important than 1 night of eating/drinking. Some may say that's slightly extreme but in all honesty, I genuinely didn't want to put myself in the position where I'd fall off the wagon & find it hard to get back on again when I'd eaten/drank the night before & then craved even worse food after one too many vino's. My head was well & truly in the game.
In the grand scheme of things, 1 year is nothing. It apparently takes on average 66 days to make (or break..) a habit & although I've had a few bumpy weeks (aka Bali, Havana or general stumbling blocks whereby Domino's pizza seemed like a better idea than a salad…) whereby I'd gain or maintain weight, but largely I've stuck to it & completely revolutionised my eating habits as well as my mind set. At the end of the day, we are all human & I like to see this as a rollercoaster whereby you will have up's & down's along the way but it's all about drawing a line & realising that tomorrow is a new day to take on.
Once you start making changes, one by one, the old habits slowly start to disappear. I always think these things come hand in hand so taking things one step at a time such as changing your eating or drinking more water can then lead on to actually wanting to start doing some exercise.
I've learn't to not see food as such a pleasurable thing. Although of course I do enjoy eating (& cooking), it's no longer seen as a treat or reward….it's there to fuel our bodies so essentially what you put in, you get out. Sure occasionally you can have a little of what you fancy, but all within moderation & learning about boundaries was eye opening for someone who would demolish an entire family sized bar of chocolate without the family involved or a share pack of crisps without sharing. It was also an eye opening moment to me to learn that actually, healthy food can be tasty & actually when you're so used to eating well the cake you once loved ends up tasting too sweet (I never thought I'd say that?!).
Many people have asked, apart from the obvious, what else has losing weight changed? Well, pretty much everything. I now take so much more pride in my appearance, I do my hair & actually put on makeup…I no longer dread clothes shopping as I don't have to buy from plus size ranges & struggle in changing rooms. I am a better wife who's no longer ashamed to show my body & a better mother to my two beautiful children to actually run after them or climb on the floor without gasping for breath. I take opportunities & push myself in ways I never ever would have before.
All in all, I'm just a happier person who's more comfortable & confident in my own skin. I feel like I have more energy to deal with stressful situations, I have better concentration, less anxiety & generally life is easier. I also prioritise myself which is something I never used to….before I'd put myself at the very bottom of the pile as I didn't feel worthy.
I wish I could bottle up some determination or will power to sell, because boy oh boy would I be rich. But unfortunately no-one can give that to you. Nobody can force you to change if you don't want to, but also if you aren't mentally or physically ready to. Maybe your time is now, maybe 2019 will be your year like 2018 was for me, or maybe you'll take the scenic route but if I can give any advice, it would be to just do it. I promise it is so worth it & you'll never go back. It's never too late to make a change!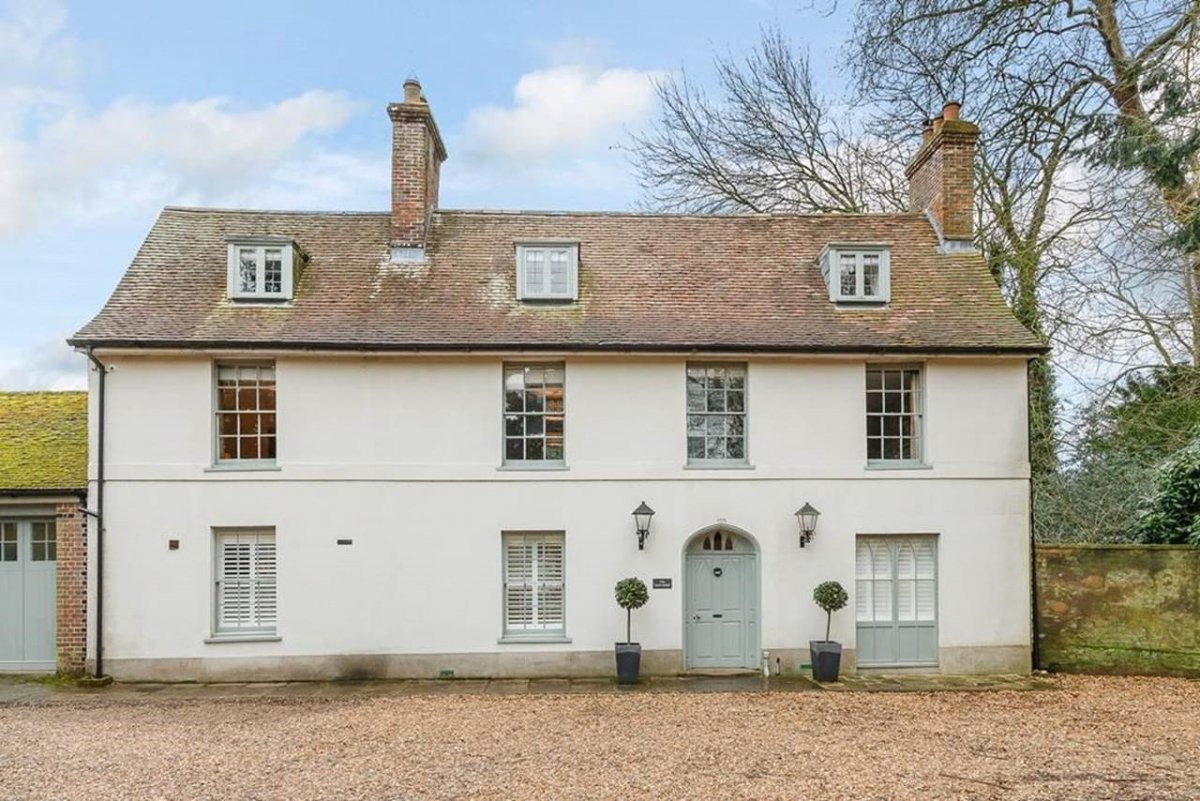 I'm super excited to share with you all that I've teamed up with the wonderful Helen from The Balance Coach to bring you 'The Home & Health Retreat', new for 2019 & hosted at the beautiful Gate House at Deans Court. If you'd like to read more about how we can change your life & why you should be asking for a place for Christmas then head over to the post here.
Love,