"Christmas waves a magic wand over this world, and behold, everything is softer and more beautiful." — Norman Vincent Peale
Christmas is my absolute favourite time of year for so many reasons. The lead up to the 25th of December is always a busy one filled with decorating your home & placing the all important star or fairy on top of the tree, handwritten letters from excited little ones to Father Christmas, shopping for the perfect gifts for your loved ones, parties & social events, the buzz of excitement in the air & how everybody just seems to come together.
Now's the time when we start to focus on preparing for Christmas & take joy in the small firsts. Whether thats lighting the fire as the weather draws in, your first mince pie or mulled wine or finding a gift you just know they'll love. As a family we like to make new traditions & incorporate new firsts & rituals in to this special time of year which no doubt will be passed down & continued when we're long gone & live on through special memories.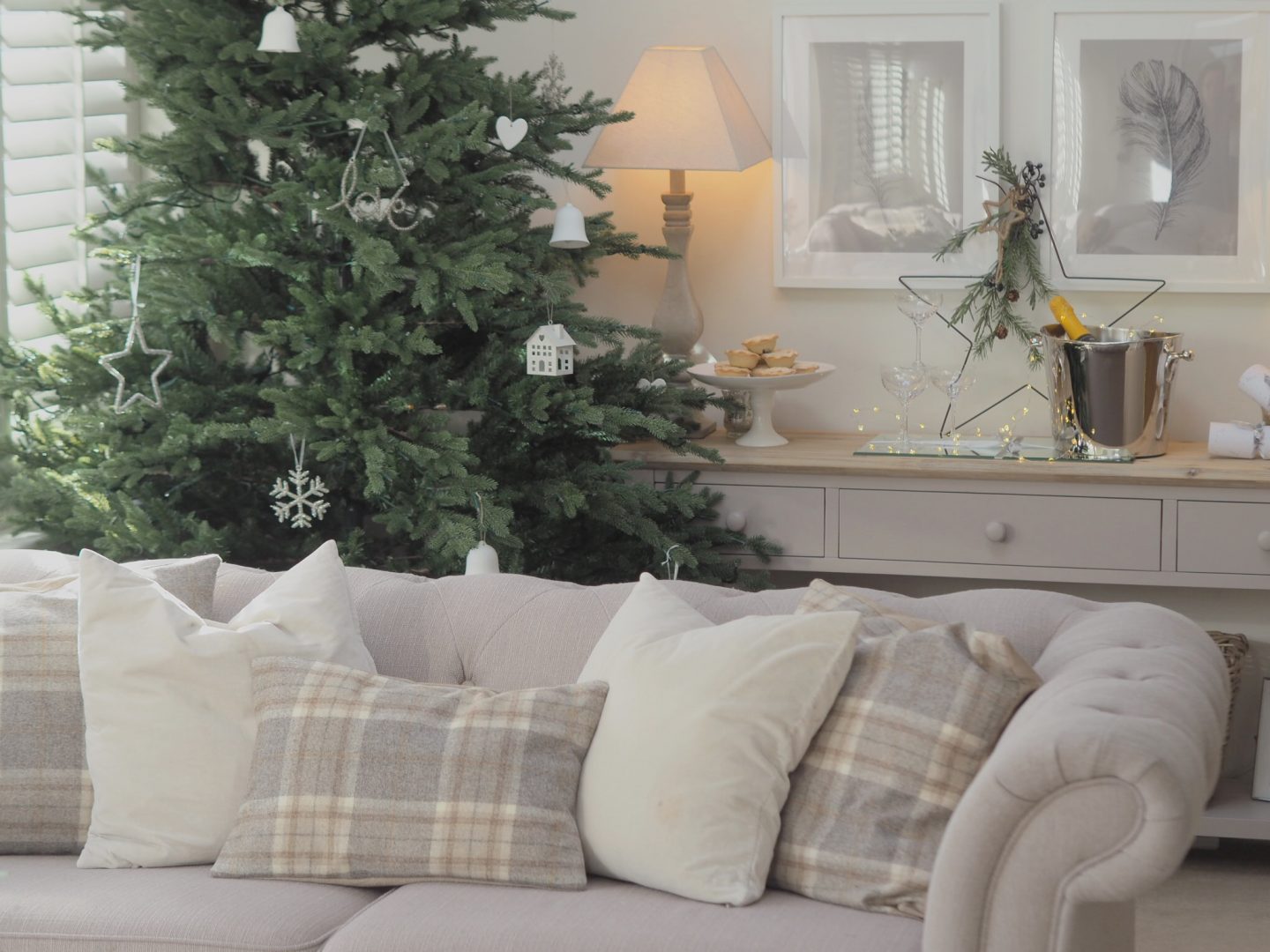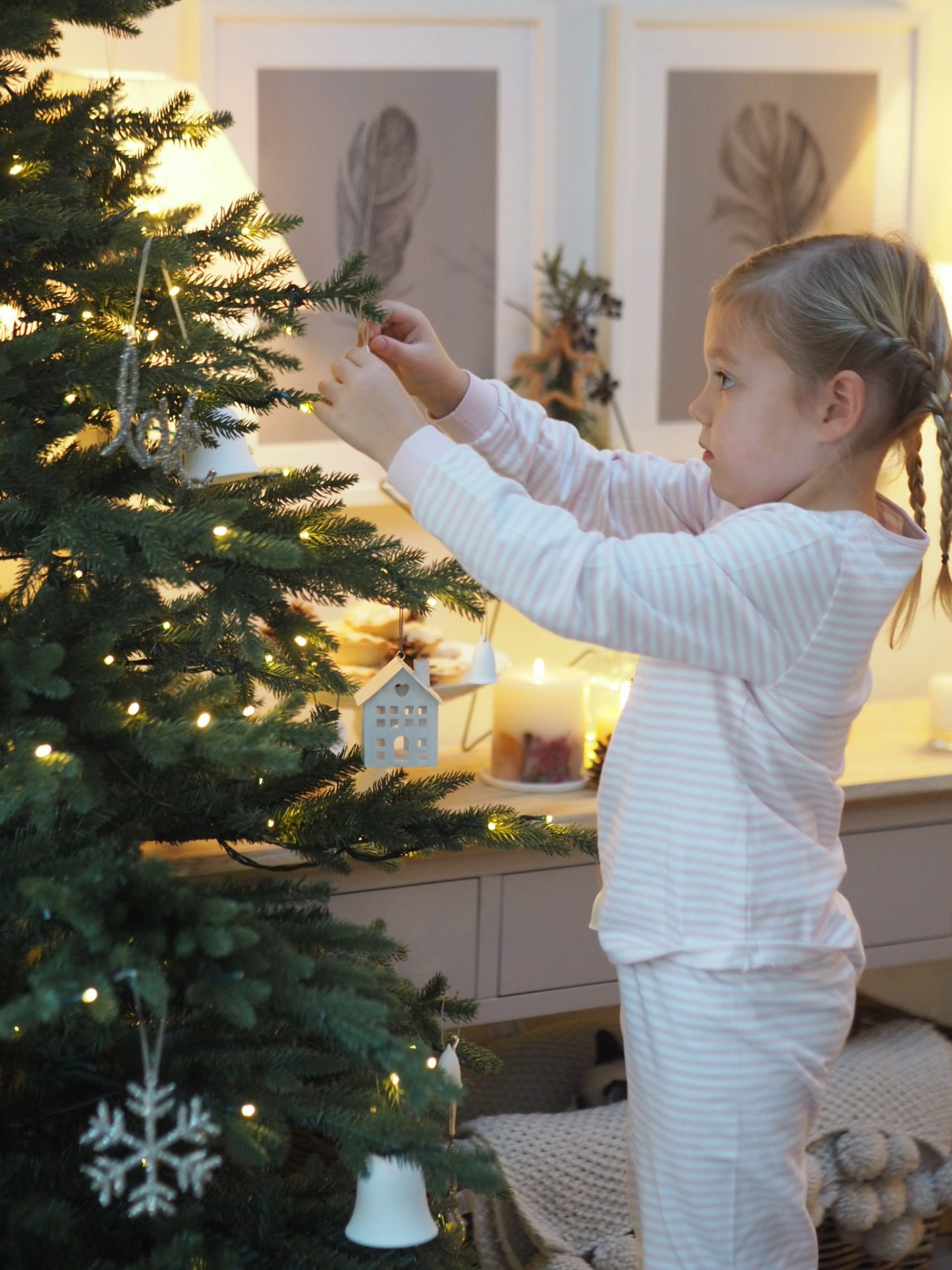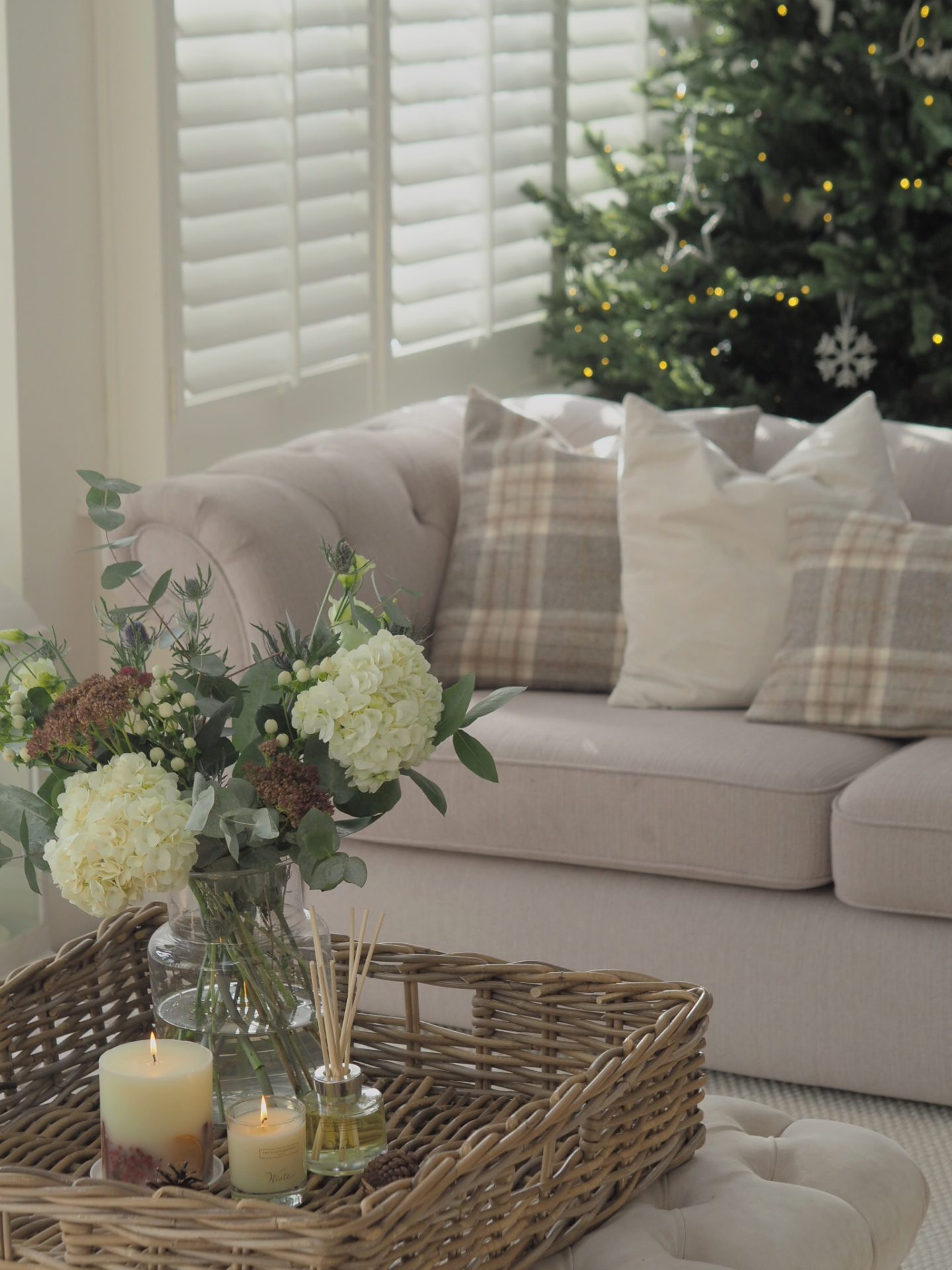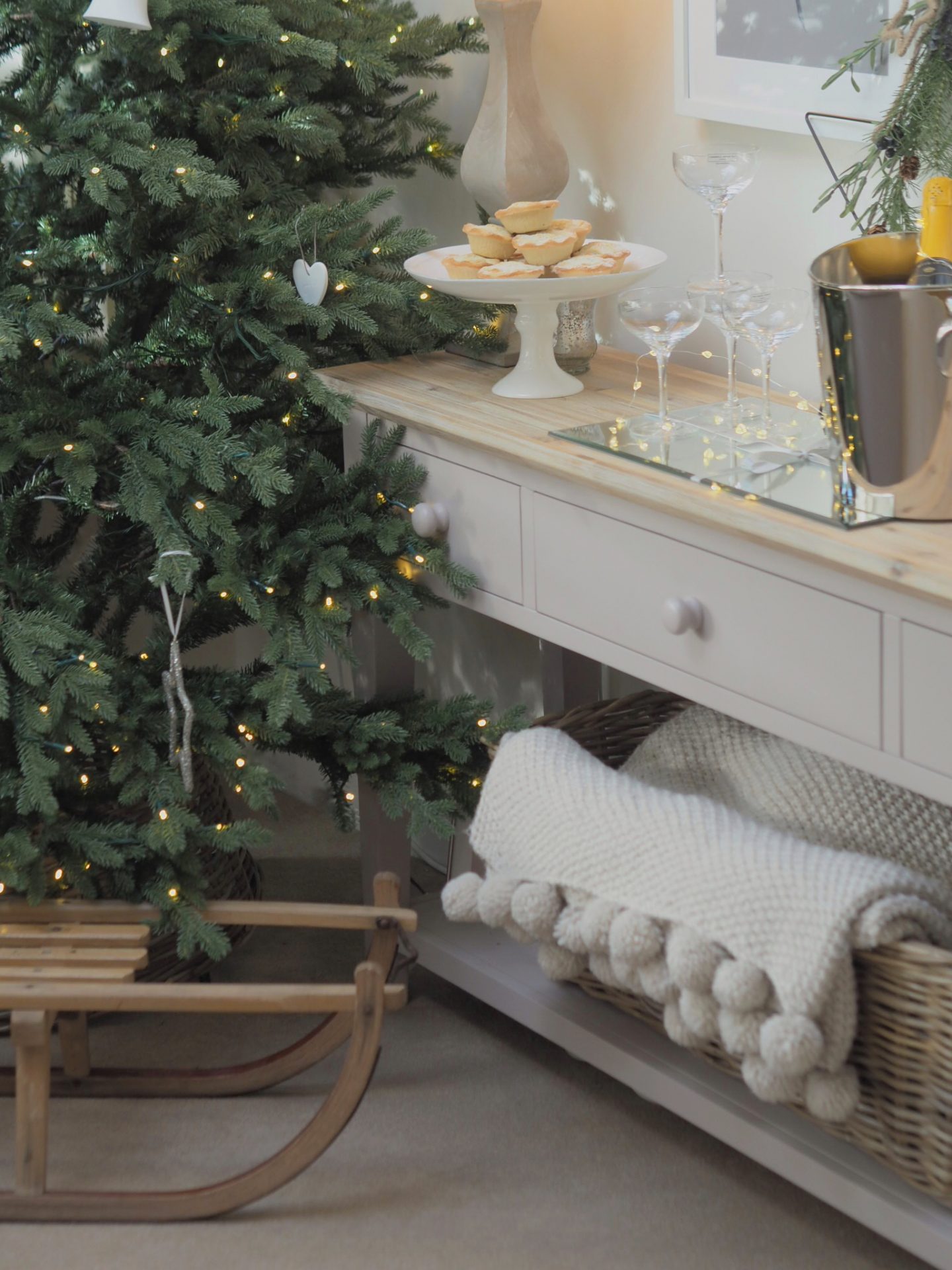 As an interior lover, nothing quite excites me like decorating Baylyn House in anticipation. Over the years I've added to my collection & without a shadow of a doubt, my favourite place to find beautiful Christmas decor is The White Company.
You won't find any festive reds or bright colours in this house though. As always, I'm a lover of a more limited palette so I stick to neutrals but try to use different materials as well as mix in some metallics & multiple textures to bring it to life & add interest. Year on year we add new items to our ever growing collection of Christmas decor too so I like to think it only gets better & look forward to bringing them down from the attic each December.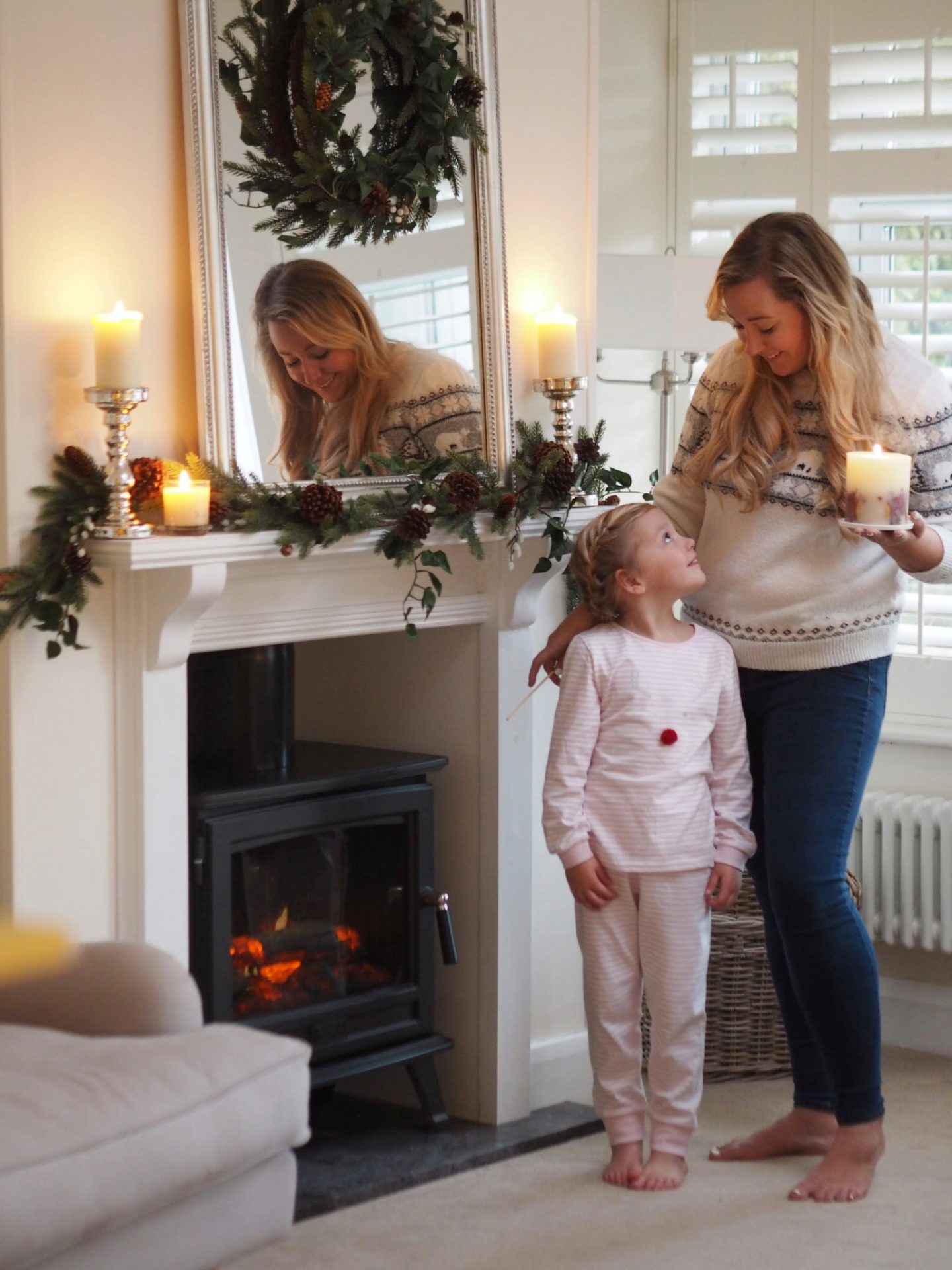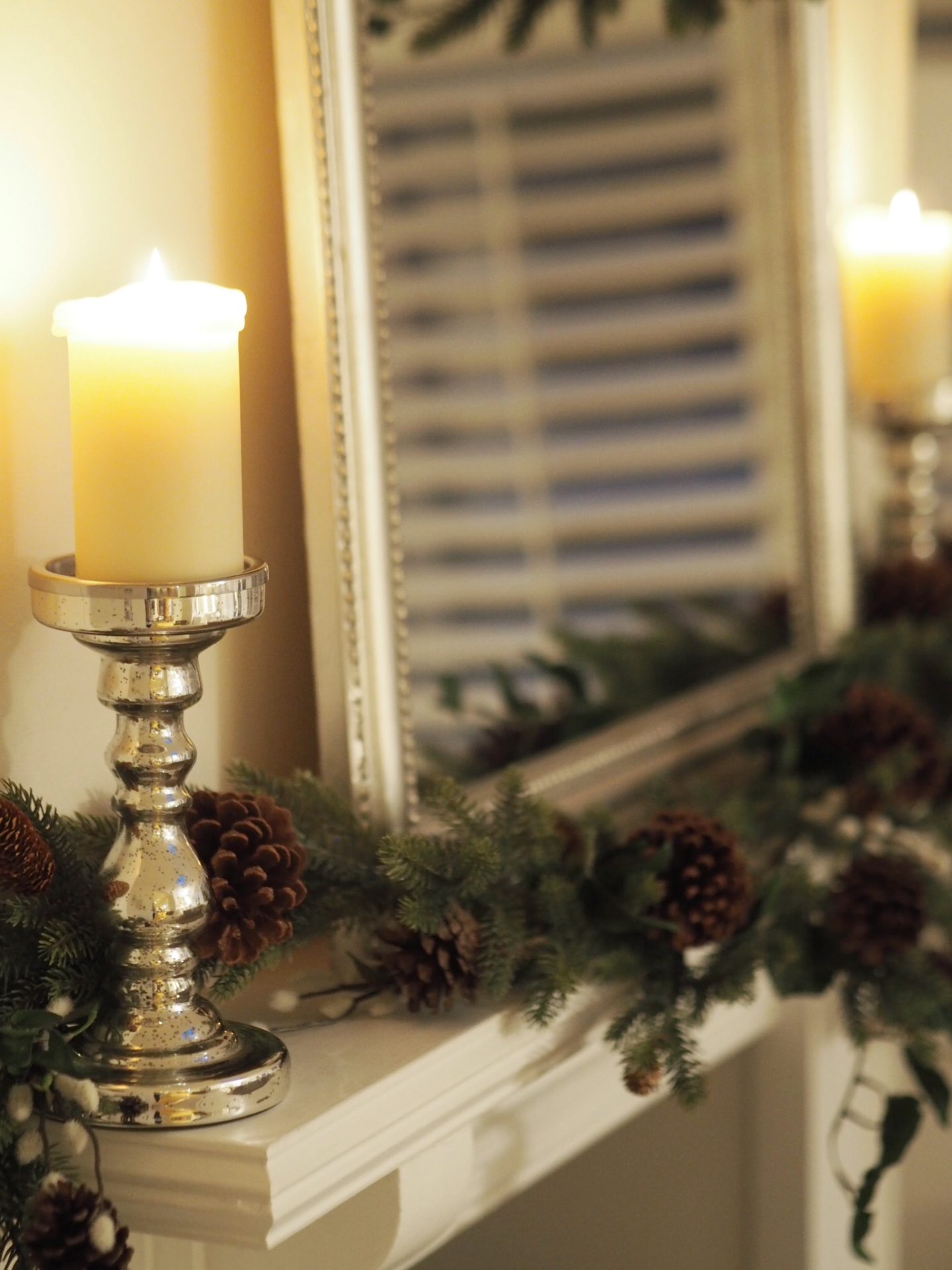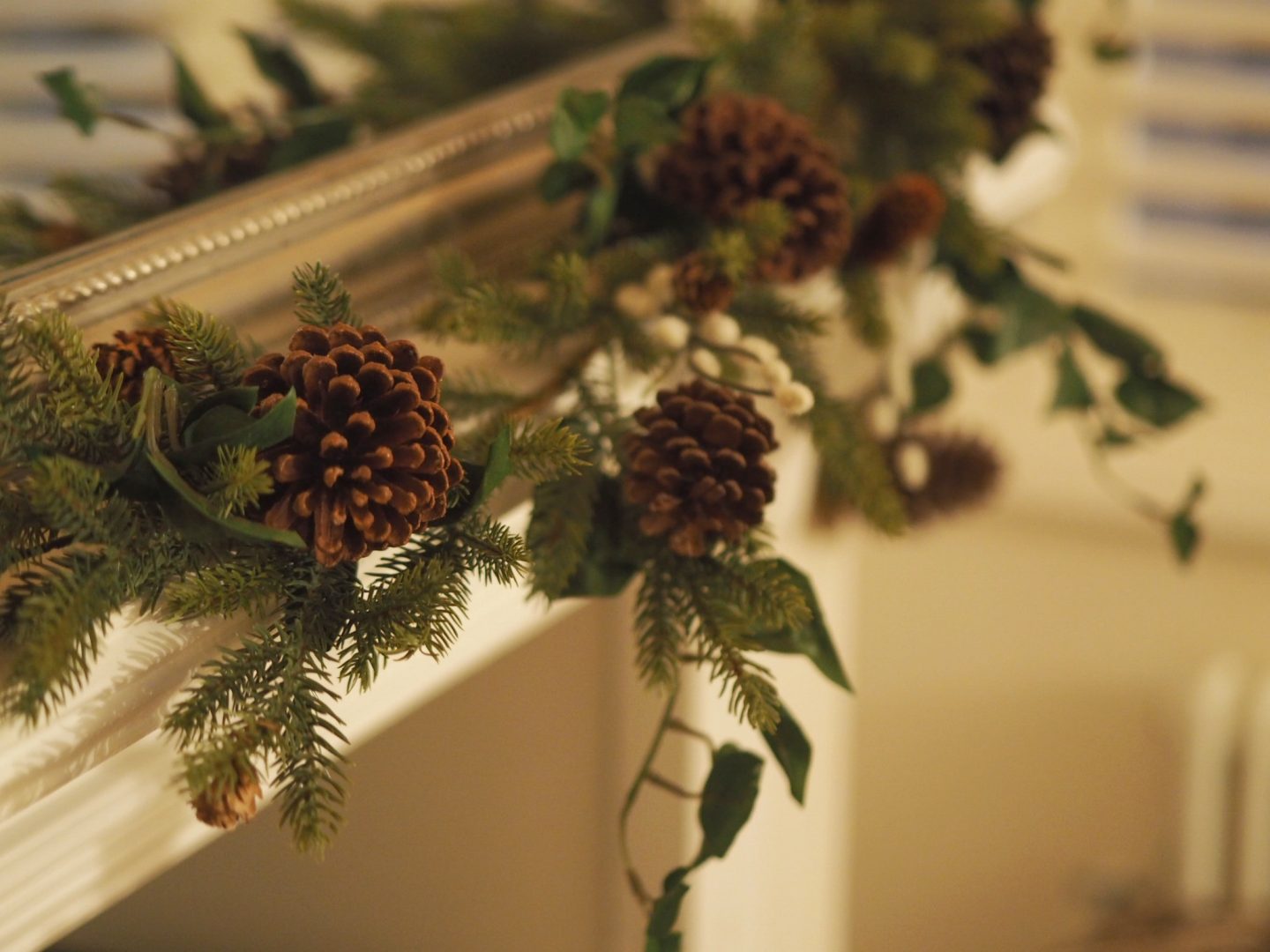 Nothing quite beats that feeling when you transform your home in to a Winter Wonderland. Garlands hung over the fireplace & stockings hung with care ready to be filled by the big man himself. A festive wreath hung on the front door to spread festive cheer to our neighbours & passersby. Finally the all-important Christmas tree draped in sparkly lights with strategically hung ornaments & the final cherry on the cake, a star or angel placed lovingly on top whilst presents are wrapped with care beneath.
Getting in to the Christmas spirit is easy for me, I'm a December baby & that magic has never left; in fact since having children of my own it's just grown. I love nothing more than seeing that sparkle in their eyes & excited little whispers as they wonder if they've been naughty or nice enough this year or if they'll be lucky enough to get that one thing they've been hoping for.
I'm the chief gift buyer & champion wrapper in our household. I start by writing a list of ideas for all of our nearest & dearest then aim to have everything bought by the end of November rather than leaving things until the last minute; being organised is always best! I make an evening of it & lose myself in mountains of beautiful paper, ribbon & string to wrap them up to place lovingly under the tree. Although this year I've got this little guy who likes to 'help'.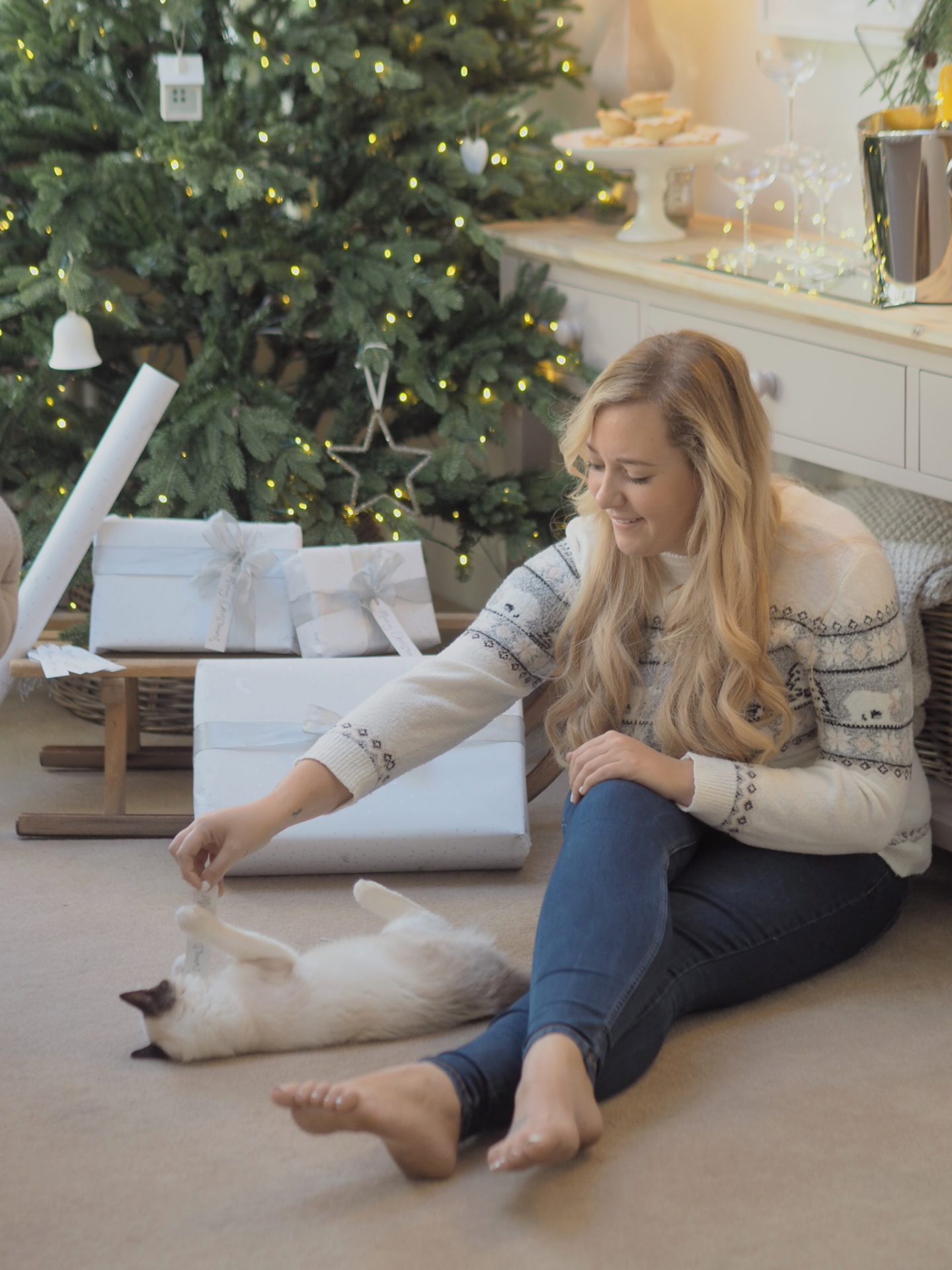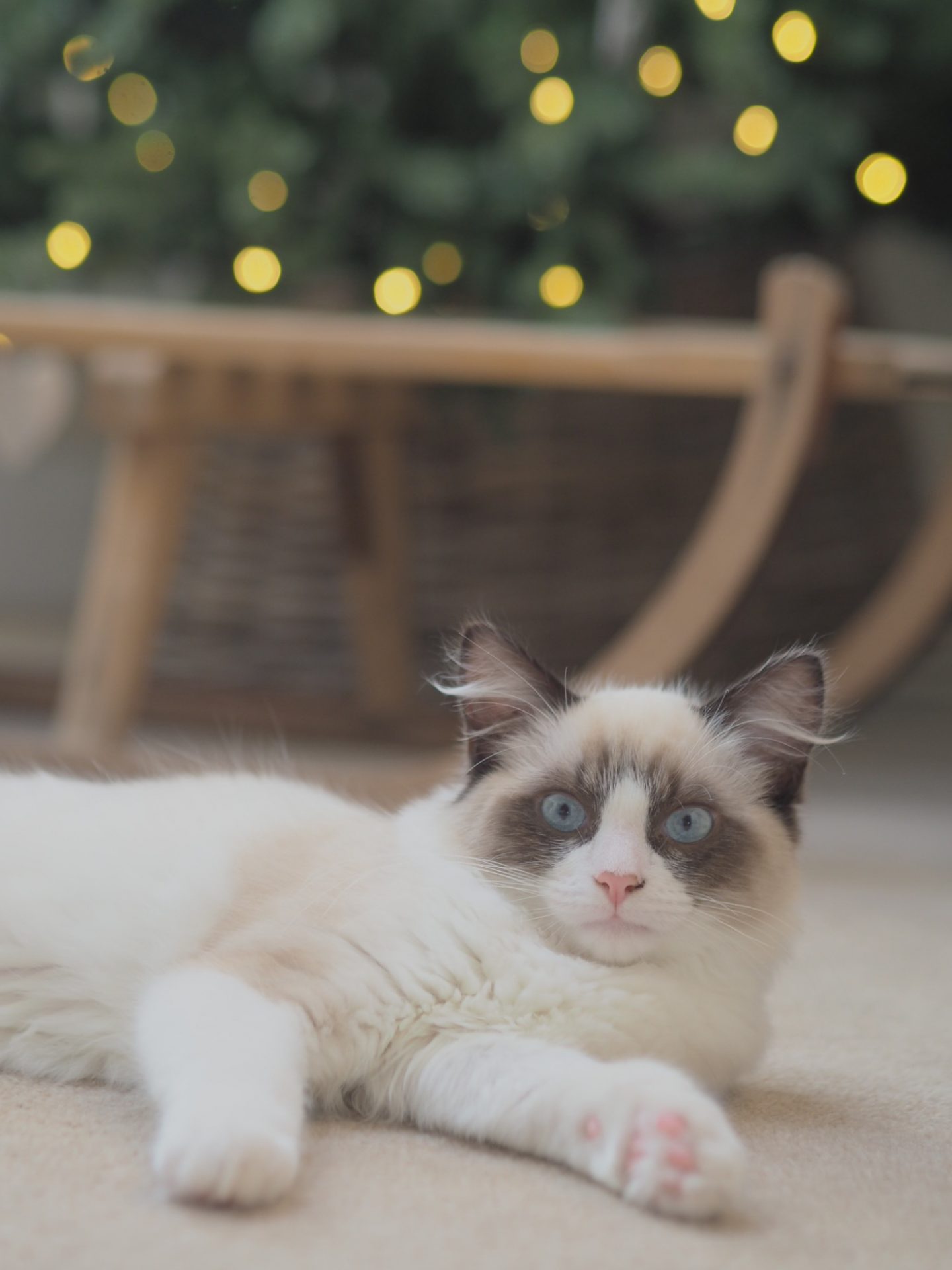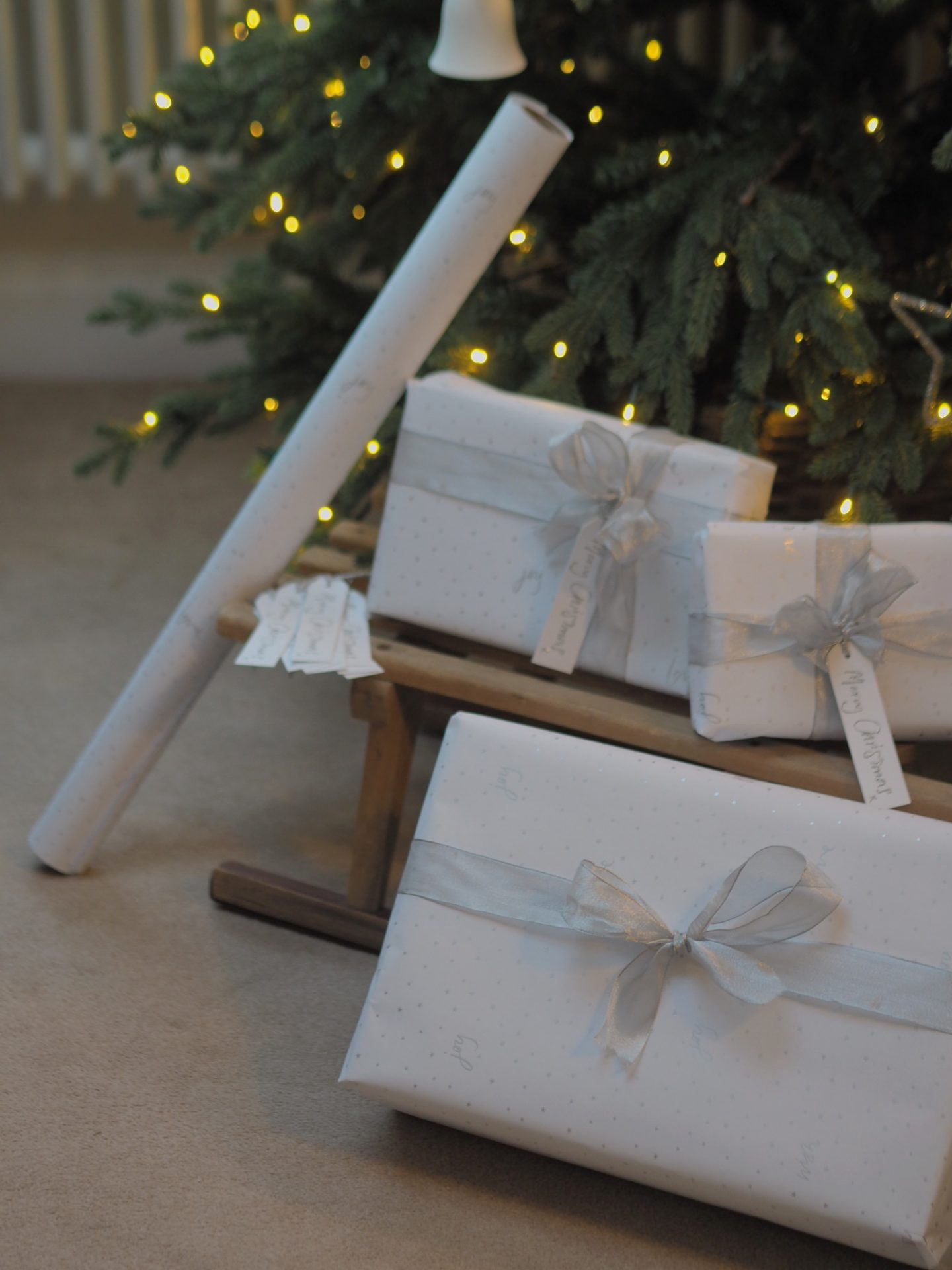 My favourite scent of the season is, without a shadow of a doubt, The White Company's classic Winter which I've raved about on this blog every year without fail. It basically encapsulates the smell of Christmas & is always flickering throughout this special time in Baylyn House.
To fill the air with that beautiful scent, you can't go wrong with the signature candle, larger botanical candle & reed diffuser. This year I've also got some cute little bell decorations (much like my larger ones on the tree which are from last year which are now discontinued) which are scented too.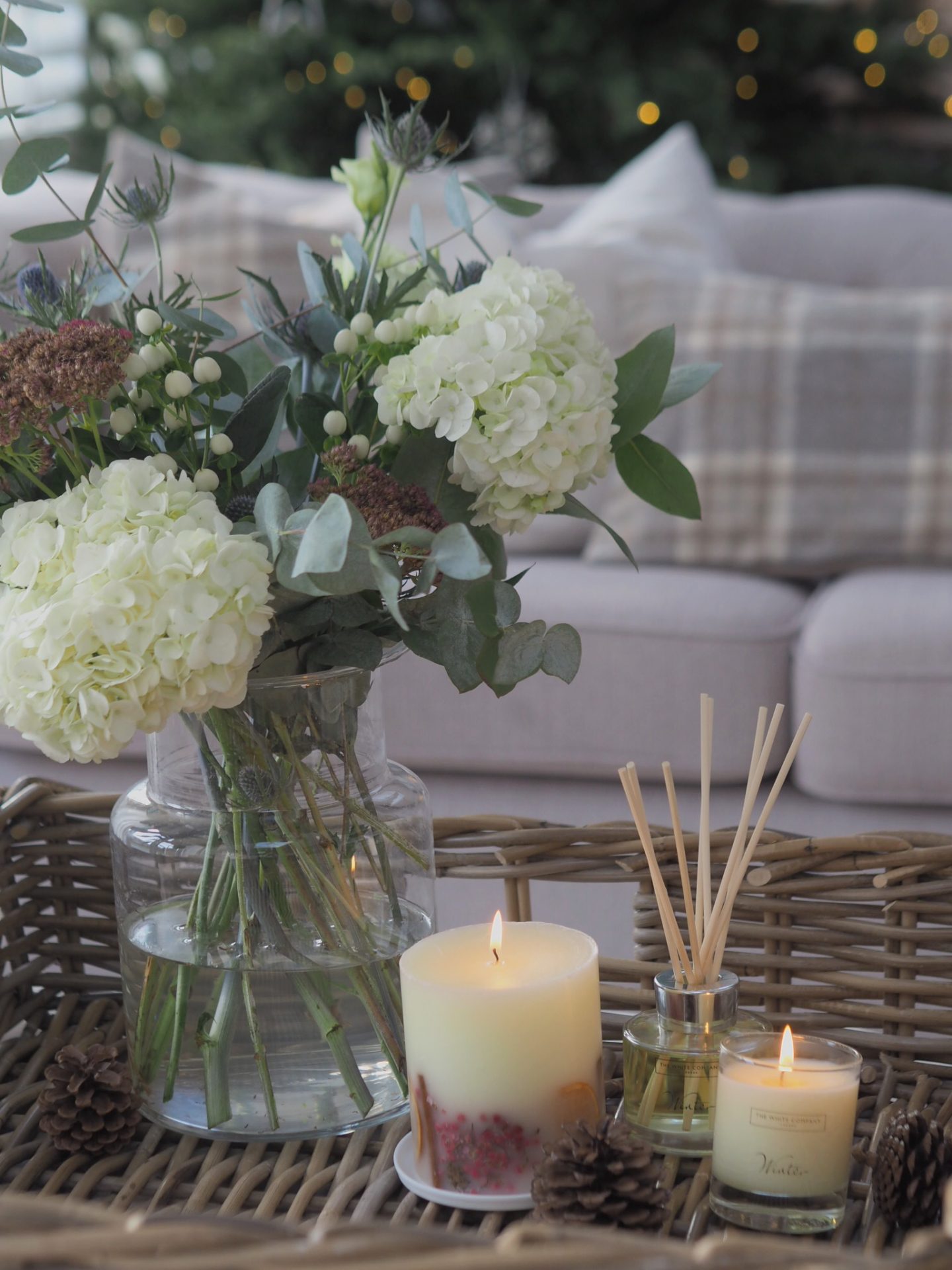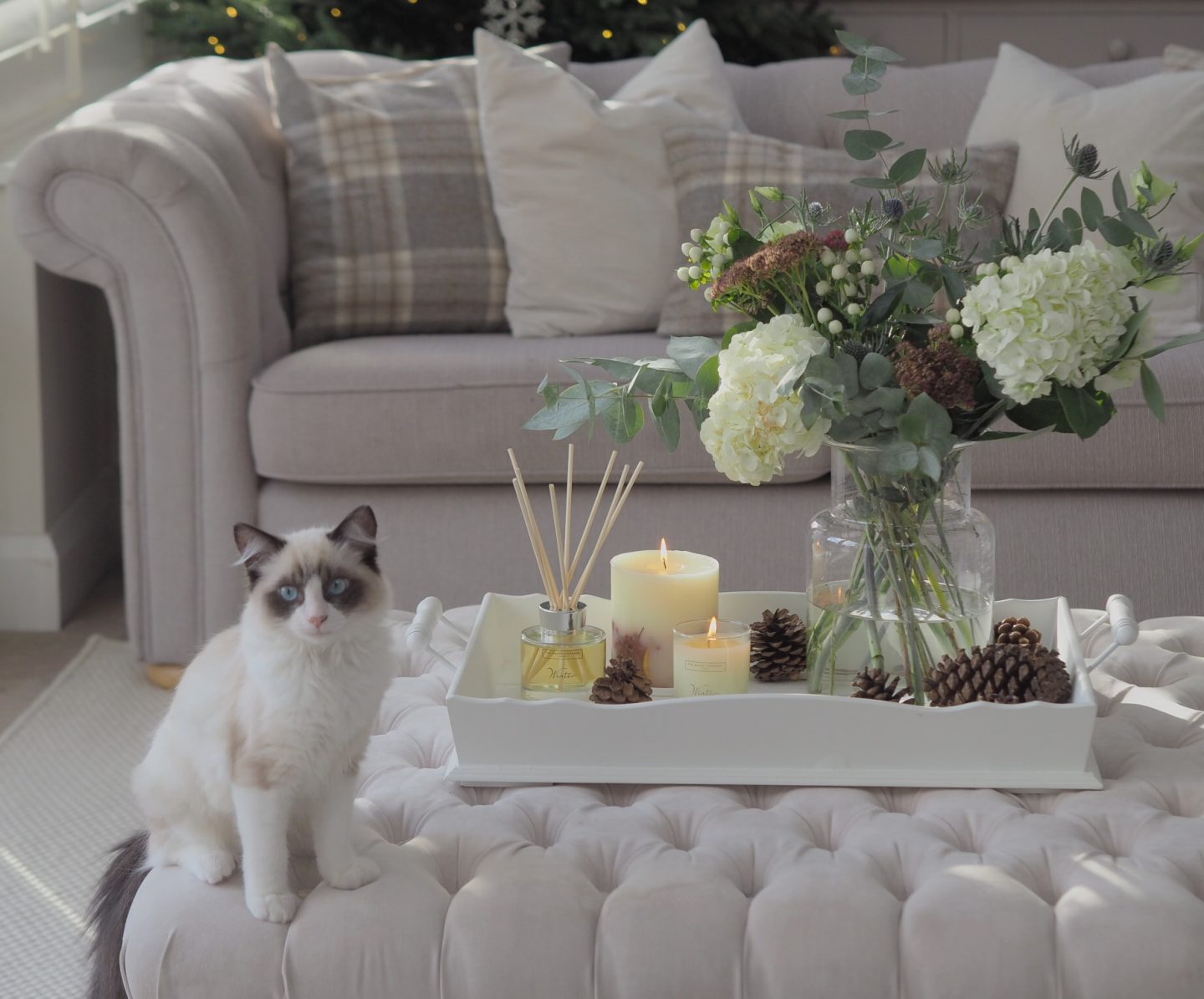 Every year we try to do a Christmas gathering & invite friends around to enjoy a glass of mulled wine or a Prosecco. Sometimes busy everyday life gets in the way so it's the perfect excuse to put on a beautiful dress (or a festive Christmas jumper!) & catch up. To celebrate in style, The White Company have got it covered with their silver champagne trug, mirrored charger with champagne coupes decorated with dainty little wired fairy lights. You also couldn't have a festive party without mince pies so this stand definitely comes in handy.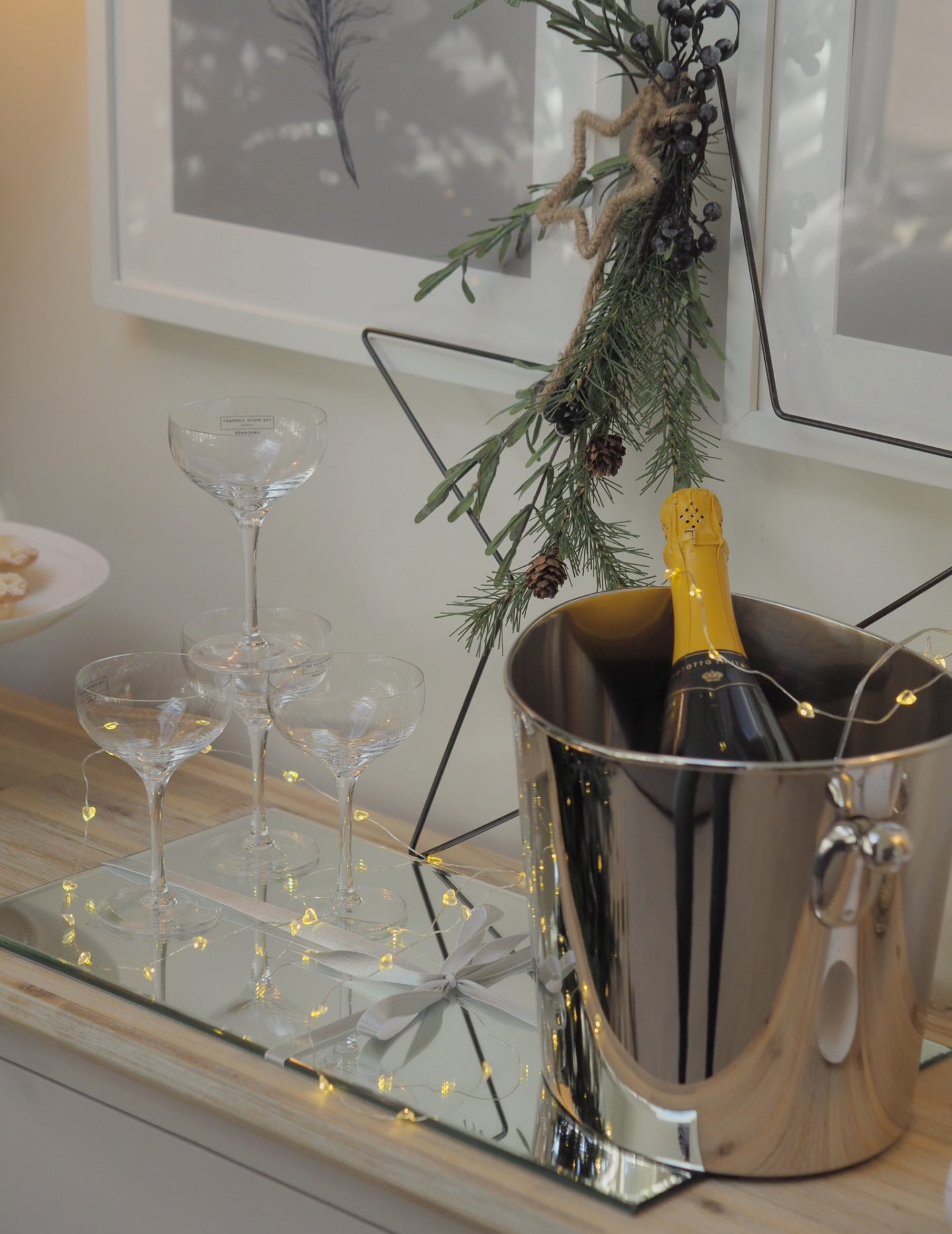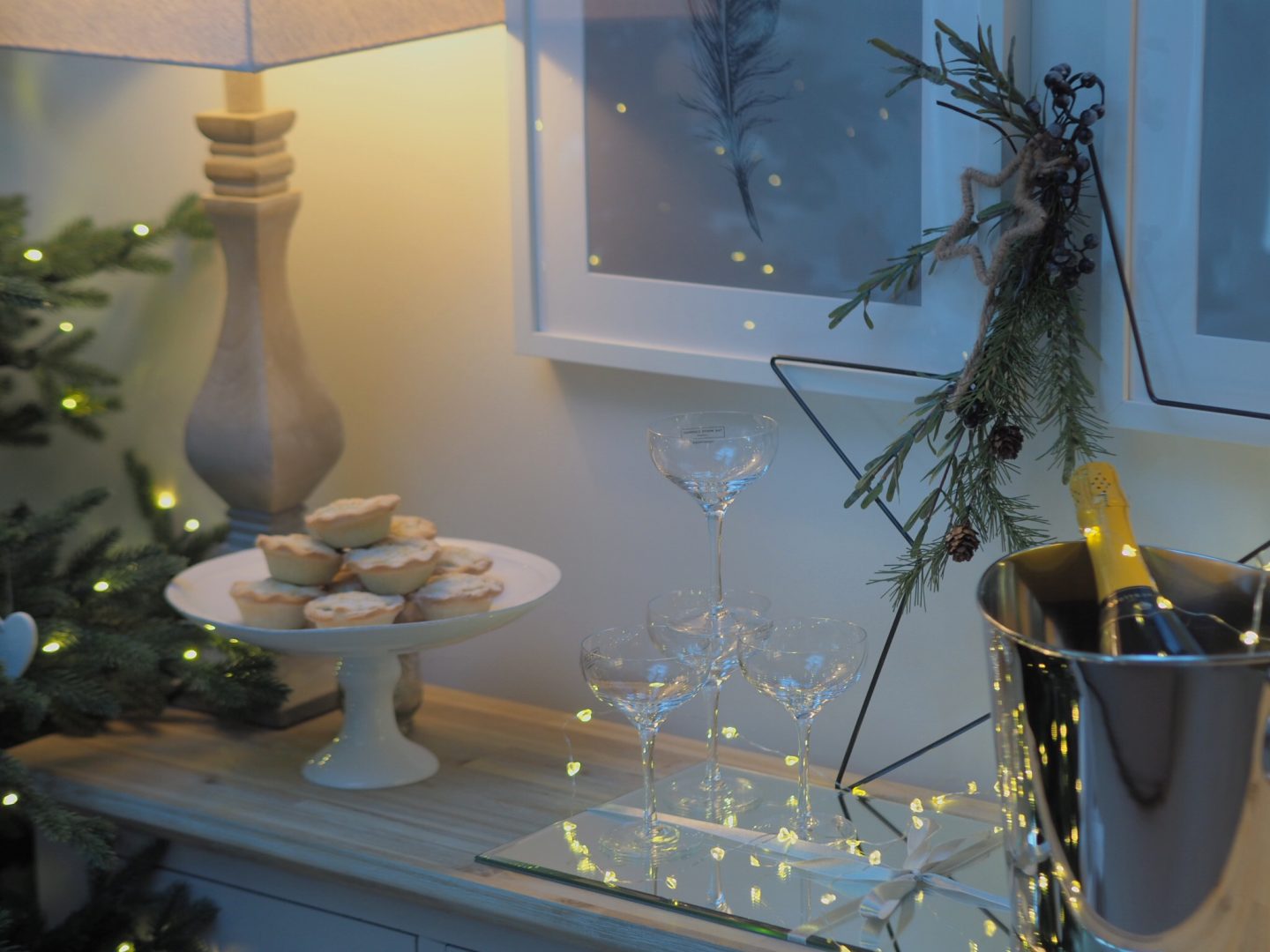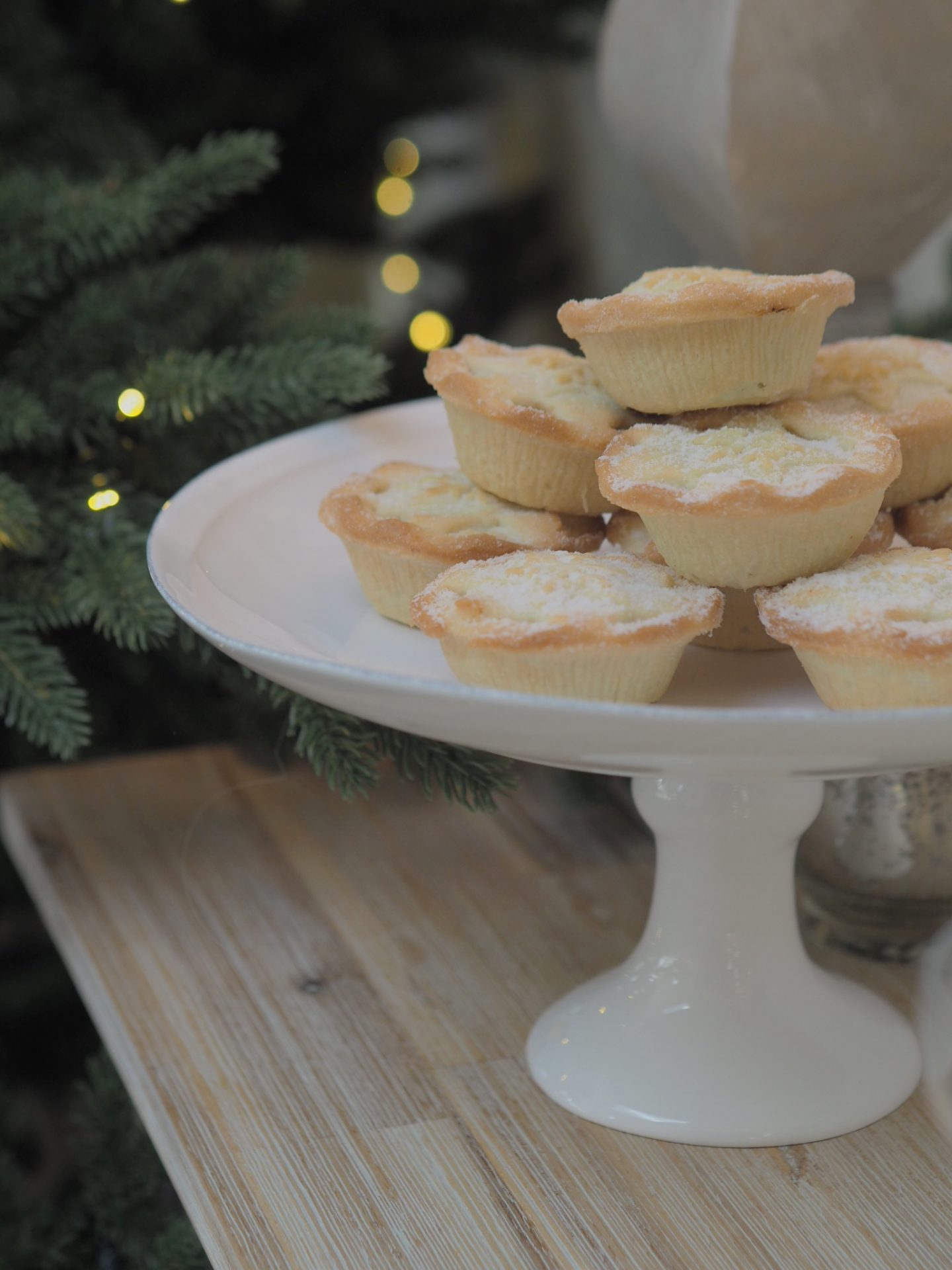 The most special thing of all is knowing that Baylyn House will be our home for many Christmases to come. The incredible memories & traditions we share within these walls will always be treasured. I can't wait to share many more with you all too…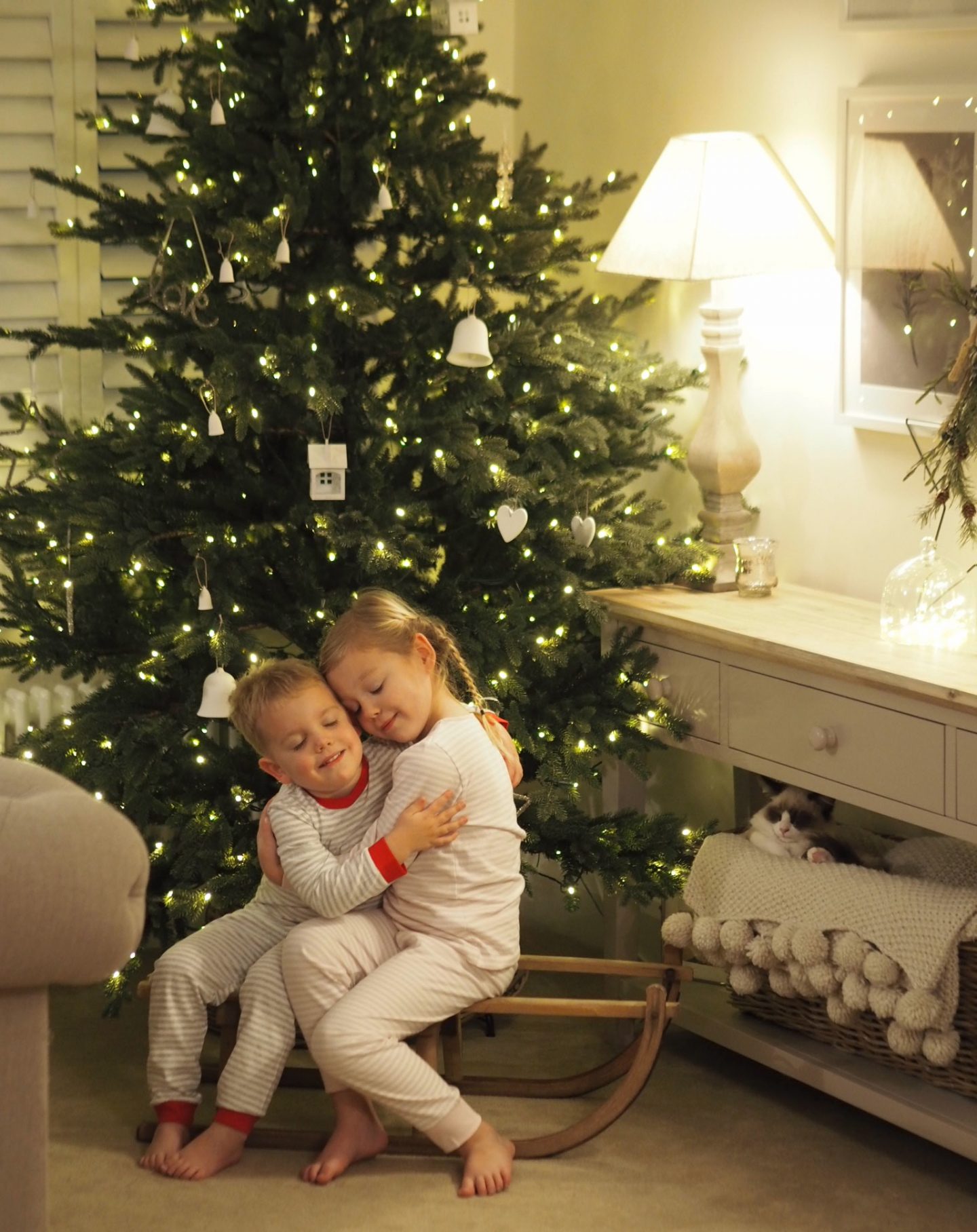 Love,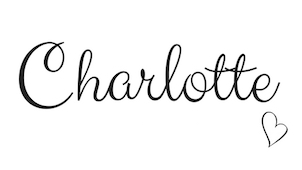 *This is a sponsored post in collaboration with The White Company