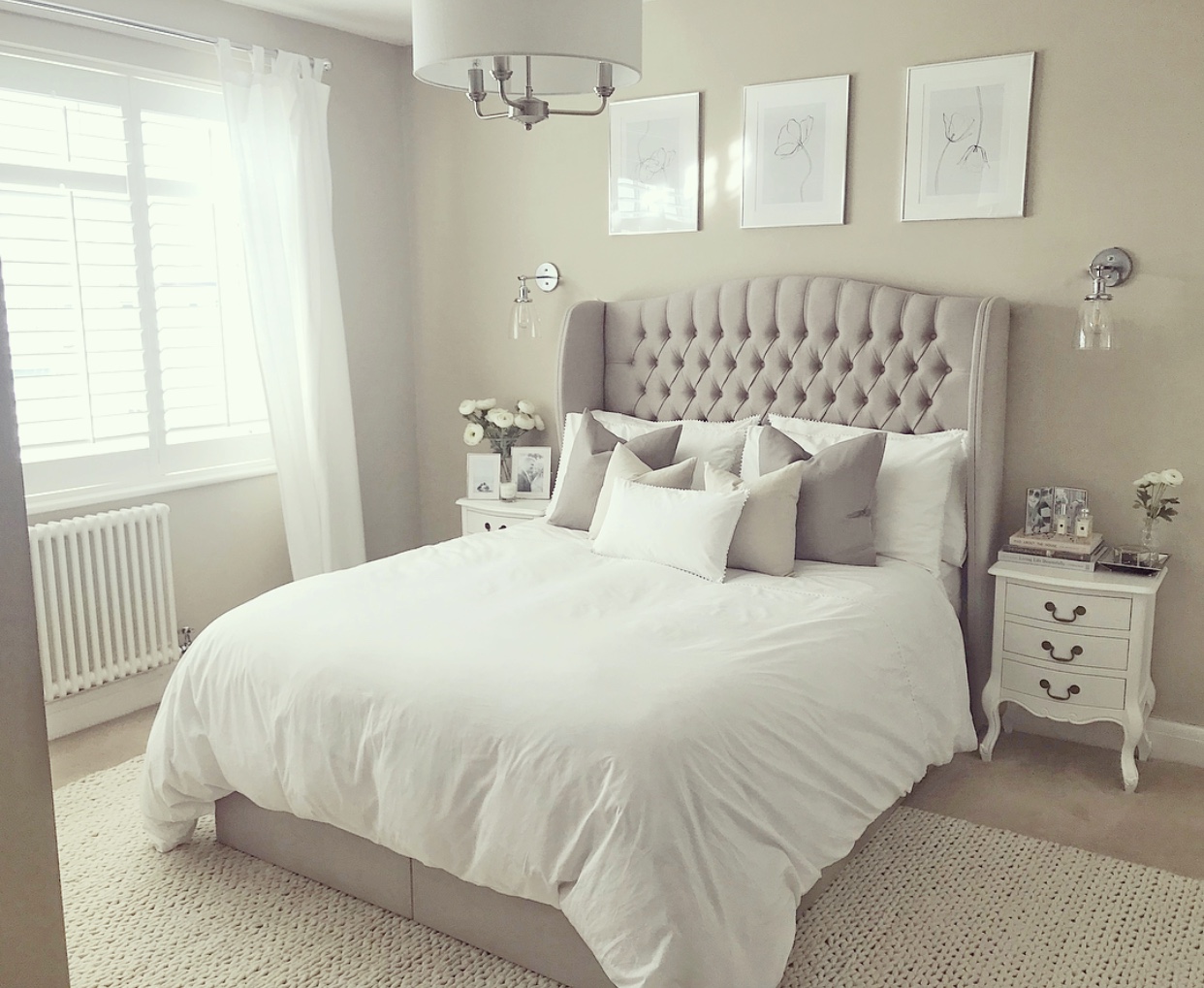 Of all the places in any household, when it comes to the bedroom, the expectations go real high. The reason for such particular hopes lies in the fact that bedrooms are everyone's universal den. It is your sanctuary, where you de-stress after a long, hard day and thus, wanting it to be luxurious and fancy is natural. But despite this, it can be nerve-wrecking, when it comes to achieving that high-end luxurious look. In case your bank balance isn't supporting your regal desires, here are a few tricks that will instantly turn your bedroom into royal affair, that it should be.
1. Layer Your Bedding –
Luxury is based on both feel and appeal. A well-decorated room without any traces of comfort is a guaranteed deal breaker. Therefore, in order to achieve an experience that speaks for itself, you need to make way for quality bedding. With a good hybrid mattress and quality duvets on your side, make sure you line up layers of bedding straight.  The more layers you add in to your bedding, the more royal it will look (and feel). Good quality bedding sets don't just last long but they actually are worth the price. Lastly, for a more inviting & stylish space, you can never have too many cushions.
2. Take the Minimalist Approach –
Most of the times, we make the mistake of way too much 'stuff', all in the name of decor. This makes the room look chaotic & cluttered. In order to make a bedroom look special, you need to think about removing things rather than adding more. Several things stuffed inside your bedroom break the visual harmony, as clear contrasts are the basis of high-end contemporary interiors. Thus, de-cluttering and effectively managing your space will give your room that neat, lavish, crisp look.
3. A New Start with a New Headboard –
Other than the walls in your room, the second thing that will grasp instant attention is the headboard. And for such a focal point, don't hesitate to go in with the good stuff for the "wow" factor. If a new bed frame is not fitting in your budget, just opt for a headboard. In contemporary furnishing, upholstered headboards are the new "in" thing and the best part is- they won't break the bank. Upholstered and plain headboards are cheaper than the wrought-iron ones.
4. Use Mirrors –
Probably the sneakiest hack used by hotels and other deluxe entities are mirrors. For an opulent appeal, you need to add in extra space and dimension to your bedroom, and nothing does it better than mirrors. Luxury is always associated with free space and this is why an over-sized mirror won't only add in more dimension, but it will also divert attention to itself. In case you have got limited space, then try fully covering your cabinets with mirrors. And while you are at it, you can always add in finishing touches of rich stains or metallic frames.
5. Upgrade Your Lighting –
Lighting can either set the mood just perfect or completely go the opposite way. Gone are those times, when there used to be just two lamps sitting in a bedroom. Layering your lights can create a perfect pulled-together, anchored space, which tends to blend in everything together smoothly. The more cohesion there is, the more divine your room will end up looking.
And if you aren't afraid to set it up a bit, you can always add in a striking chandelier or pendant light above your bed.
Love,