Blogging has given me so many incredible opportunities & experiences; I am one of the few that wake up each day & feel genuinely excited to start work, I now couldn't imagine doing anything else. Occasionally I'll get an email land in my inbox which makes me do a little happy dance & being contacted by one of my favourite companies, Darwin Escapes, was probably the most incredible so far.
Darwin Escapes is a luxury lodge holiday company with 20 parks across the UK. We as a family have stayed at two of their parks; Cheddar Woods in September last year & then welcomed in 2018 at Wareham Forest for New Year. We've always had such an amazing time & couldn't recommend it more so when they contacted me to ask if I'd be interested in designing my very own THTMM limited edition lodge, I practically bit their hand off.
If you've been following the journey so far you'll have seen on Instagram stories that I have been working on this project for the past 6 months. It's been a work in progress so I am SO beyond excited to share with you my finished lodge which is going to be going up for sale shortly.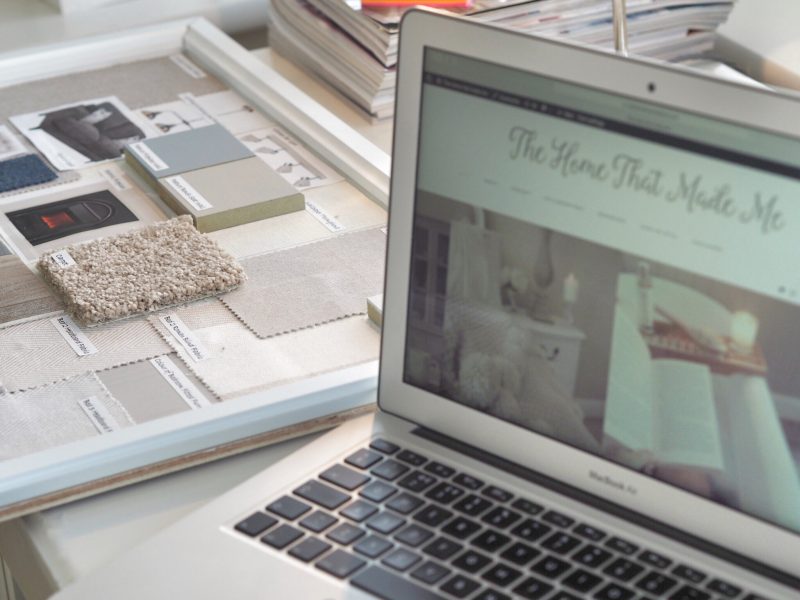 The first port of call whenever designing is always to find inspiration which wasn't particularly hard considering I live & breathe interiors. Obviously the thought of being let lose to design something was a daunting task but oh so exciting & gave me an opportunity to put down the paintbrush in my own home whilst I pushed my efforts in to making the lodge beautiful.
You can read my blog post about my overall vision, inspiration & influence here.
I was very conscious of the fact that this lodge should stick within my signature style of neutrals, however seeing as it was a home away from home which would be I decided to inject a few bolder colours with a play around of some blue hues.
With a million ideas bubbling away inside my brain, I visited the Prestige Homeseeker factory up in Northamptonshire to start the process from brain to paper then paper to manufacture. The day itself was absolutely crazy…having to pick everything from sofas to curtain fabric, paint colours & flooring in one day was intense to say the least. You can read about the day & see some of my shots from the factory here.
After final sign off upon the design, Silvano & his team then got to work turning my visions in to reality before the completed lodge was delivered down to it's home at the Hawkchurch park site in Devon. This is one of Darwin Escapes best parks!
After construction at the site (the lodge was delivered in two halves so had to be put together then the decking constructed) we set a date for myself, the Darwin team & a film crew to travel down to Devon to see the lodge & get to work making it look pretty with lots of beautiful props & pretty bits to turn it from 'house (or lodge) to home'.
Well today was that day & I'm really excited to show you the finished look! This lodge is SO big that they struggled to get it on to site. It consists of an open plan kitchen, lounge & dining area. It also has 2 double bedrooms (one with ensuite) & 1 twin bedroom plus a gorgeous bathroom.
As you walk through the front door, you're met with a mini boot room. Inspired by a pinterest image (you can see on my inspiration post), this area was created as the perfect place to hang up your coats & take off your muddy wellie boots after a long countryside walk.
 Hooks – Dunelm
Cushions (my own) – Ikea
Wellies – Joules
Dog lead – Homesense
Dustpan & brush set – Matalan
This leads directly in to your open plan living space inspired by my own home complete with a large kitchen, a lounge area with feature fireplace & a dining area; the perfect entertaining or family space.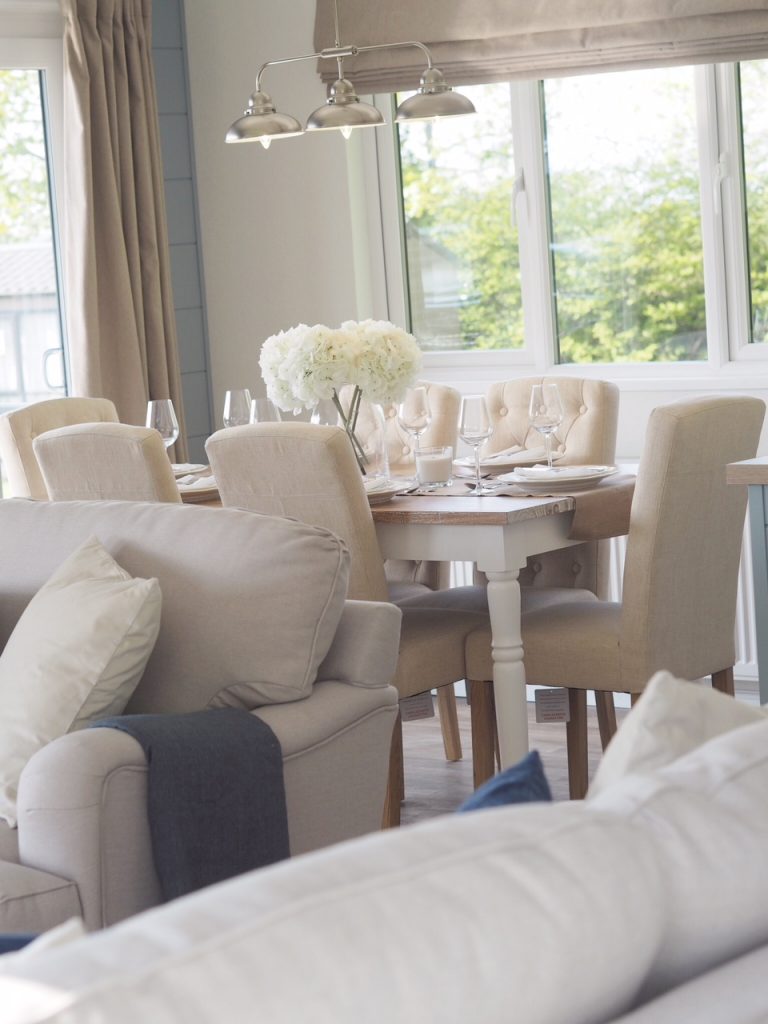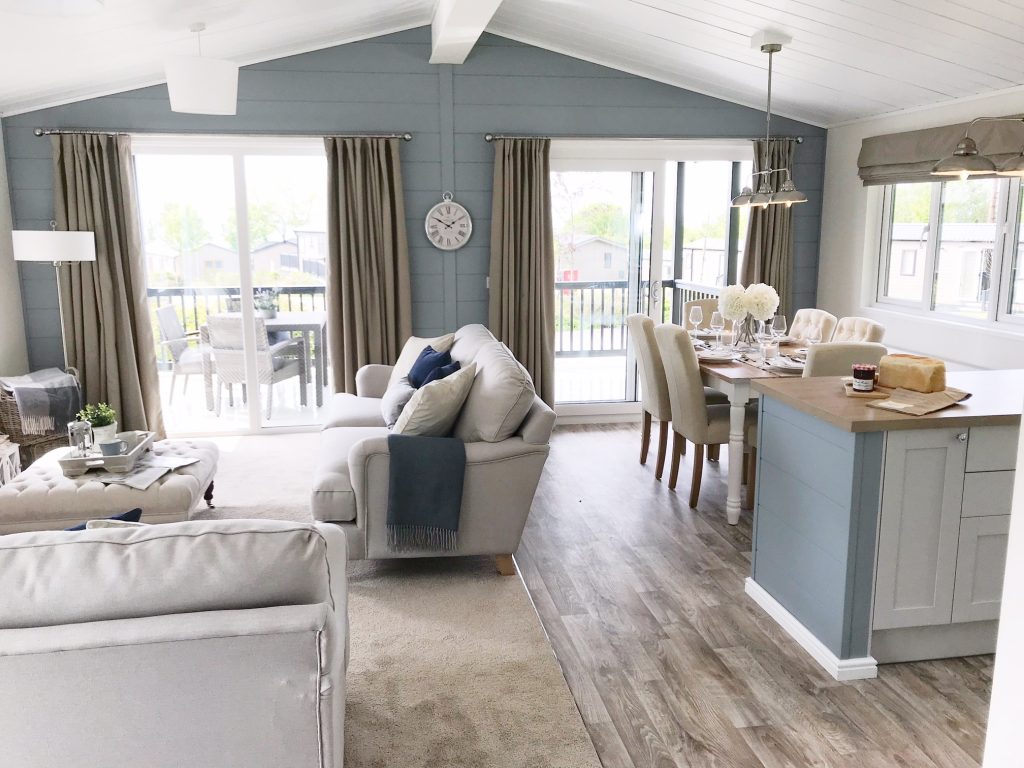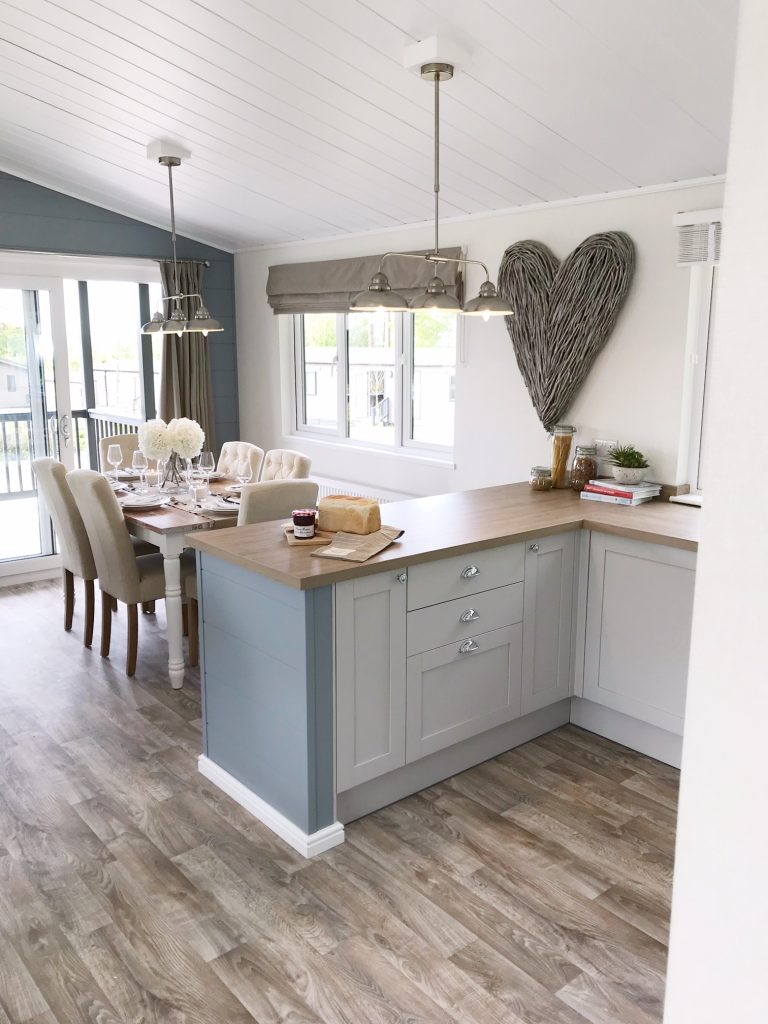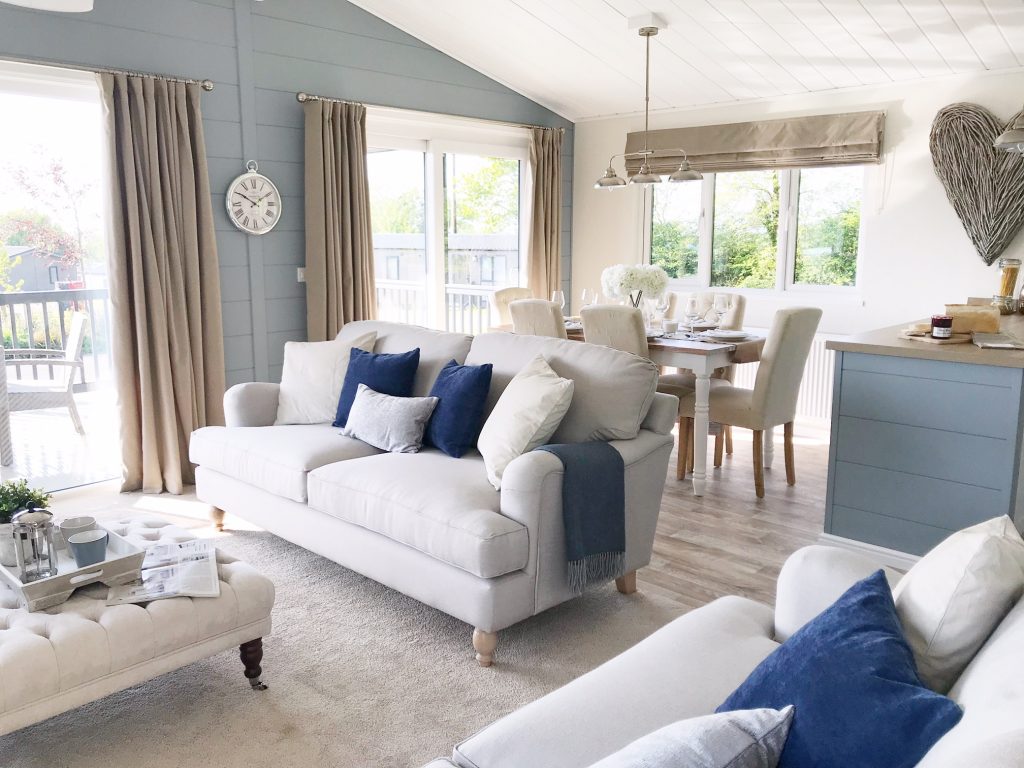 I wanted this lodge to be a part of me & take on some of the statement pieces that Baylyn House is best known for so that everyone would see it & instantly think of me. Seeing as this is a first of it's kind & a brand new concept, I did this with accessories such as the big wicker heart from Melody Maison who kindly sent some beautiful bits, the chesterfield style footstool, the use of big white hydrangeas (these were a Homesense bargain, £3.99 a stem!) & then little bits like the food storage jars.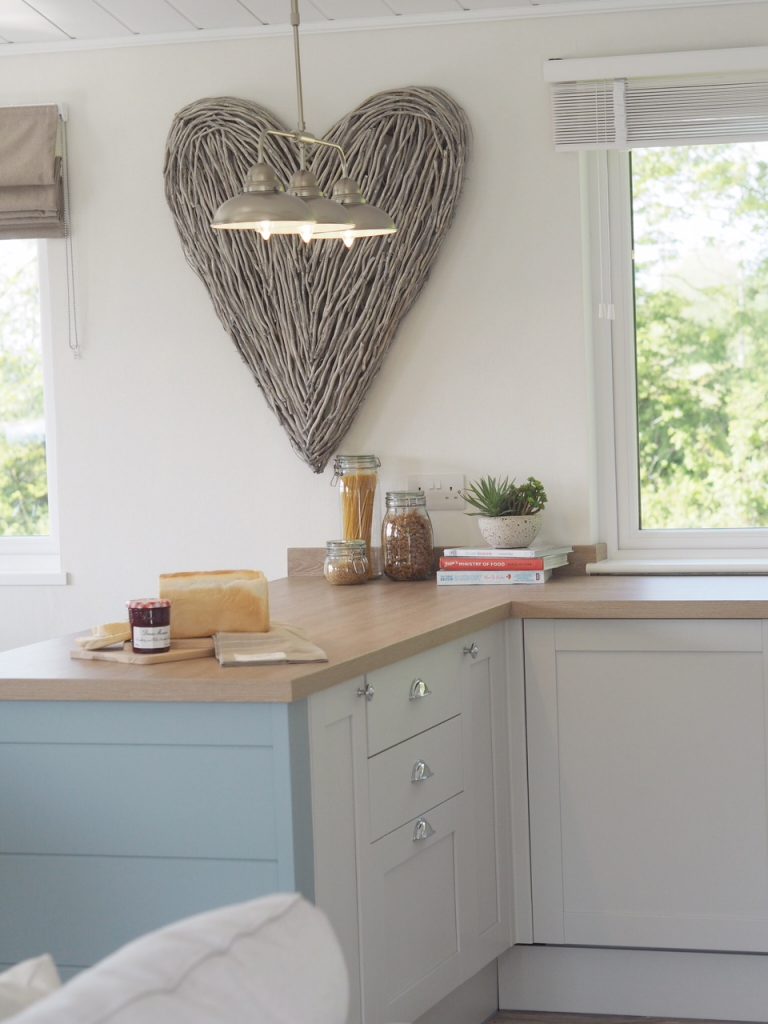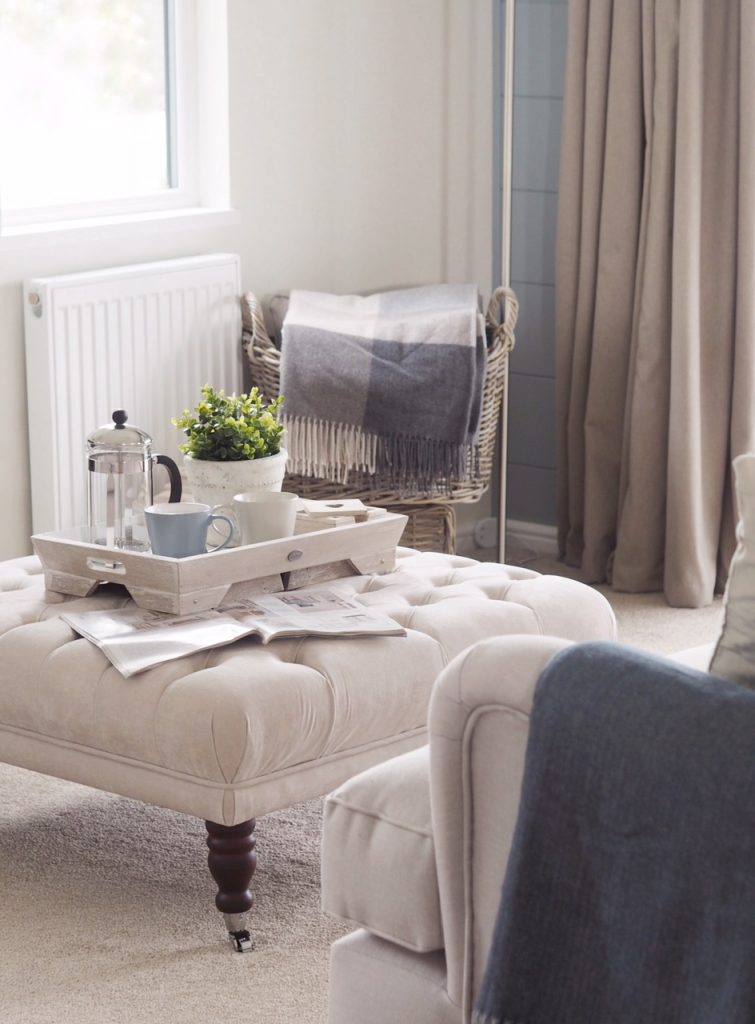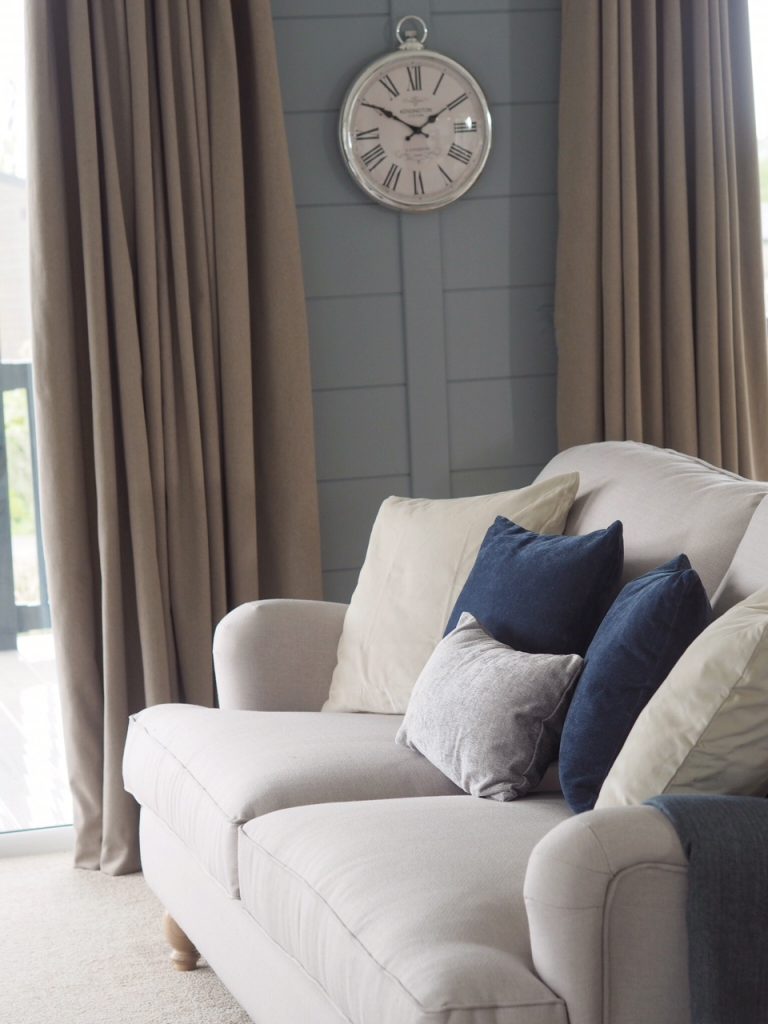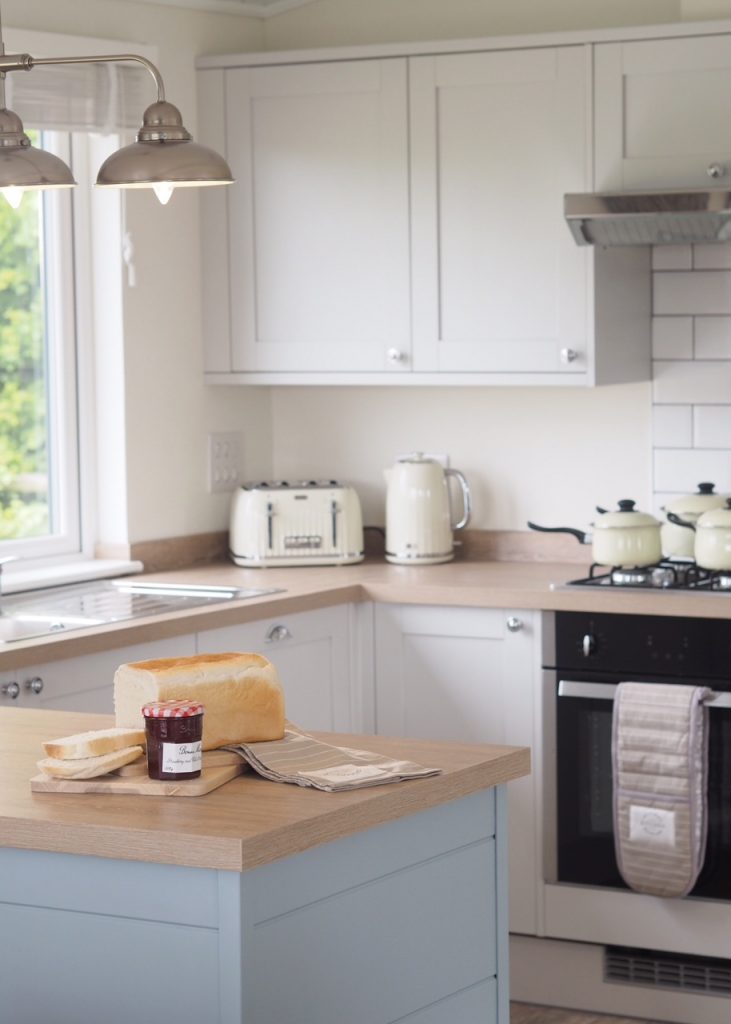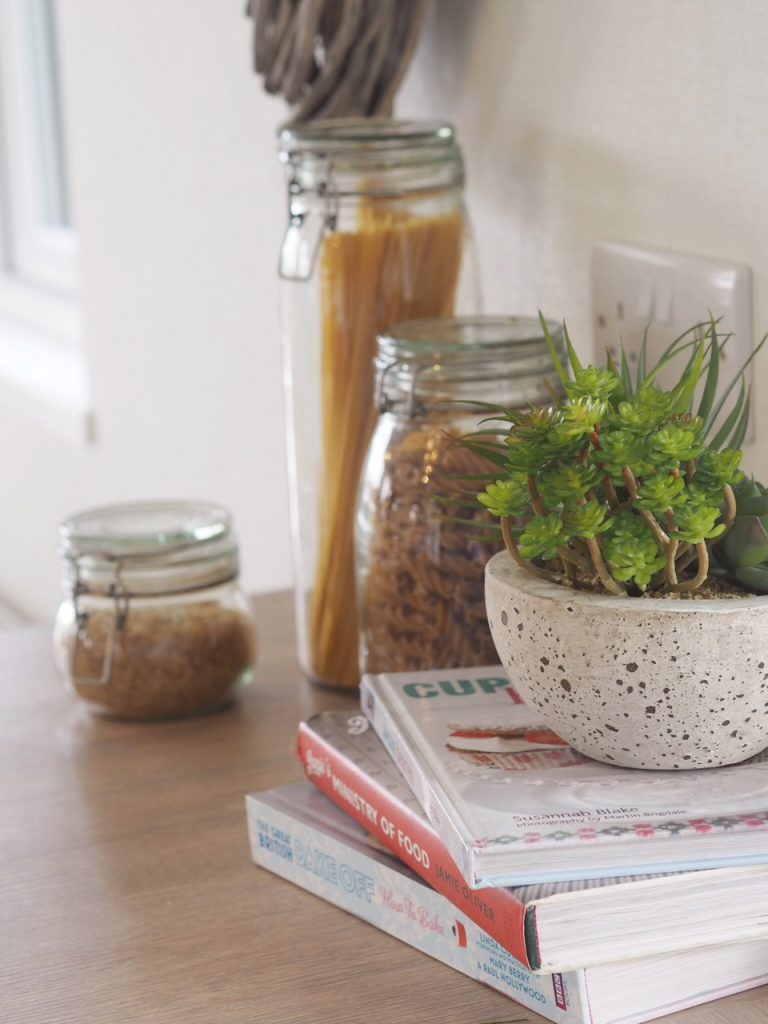 Glass storage jars – Ikea
Succulent – Hudson Home
Kettle & toaster – Breville, here & here.
Pots & pans – Mayfair
Wicker heart – Melody Maison
Table & chairs – MANUFACTURER SUPPLIED
Crockery – Ikea
Cutlery – Ikea
Wine glasses – Ikea
Vase – Ikea
Hydrangeas – Homesense
Table runner – Dunelm
Sofas – MANUFACTURER SUPPLIED
Cream cushions – Ikea
Navy cushions – Dunelm
Grey cushions – Dunelm
Footstool – Ebay (but I would not recommend this seller unfortunately..)
Throws – Homesense
Tray – Melody Maison
Mugs – Ikea
Coaster set – Melody Maison
Lantern – Melody Maison
Clock – Melody Maison
Wicker basket – Melody Maison
Lamp – Wayfair
Boxwood urn (3) – Hudson Home
Curtains – MANUFACTURER SUPPLIED
Fireplace – MANUFACTURER SUPPLIED
You then lead down the hallway to the 3 bedrooms; two doubles (one with ensuite) & a twin bedroom, just perfect for a family.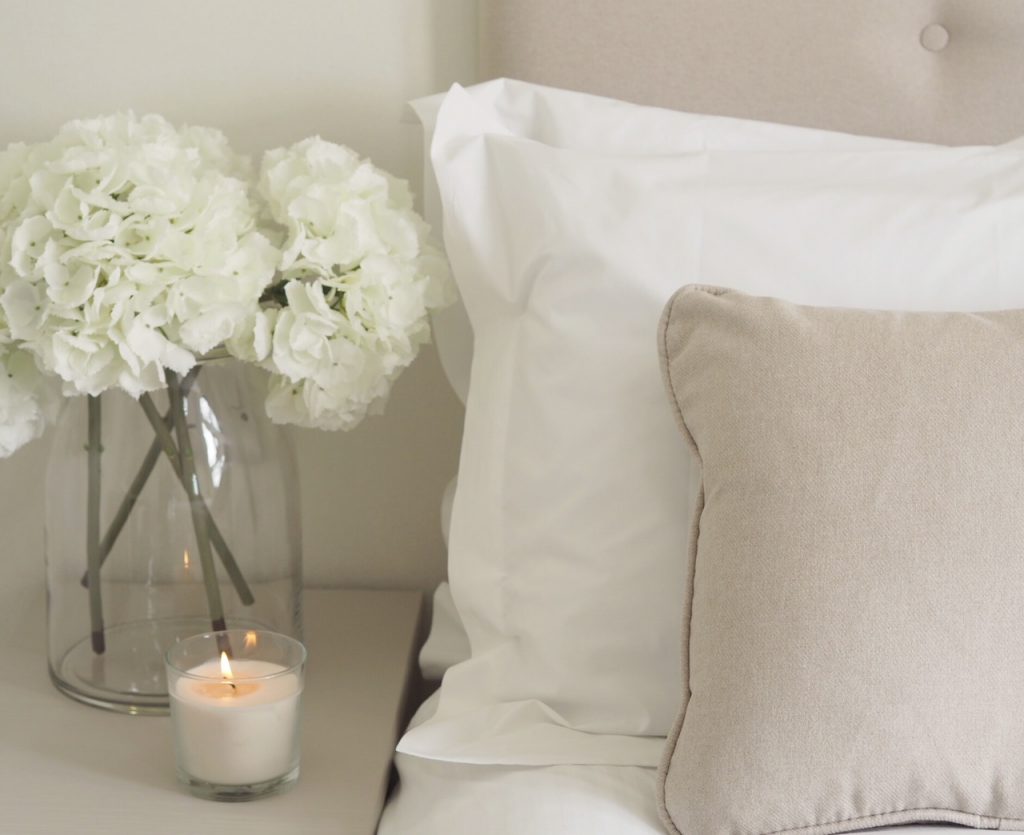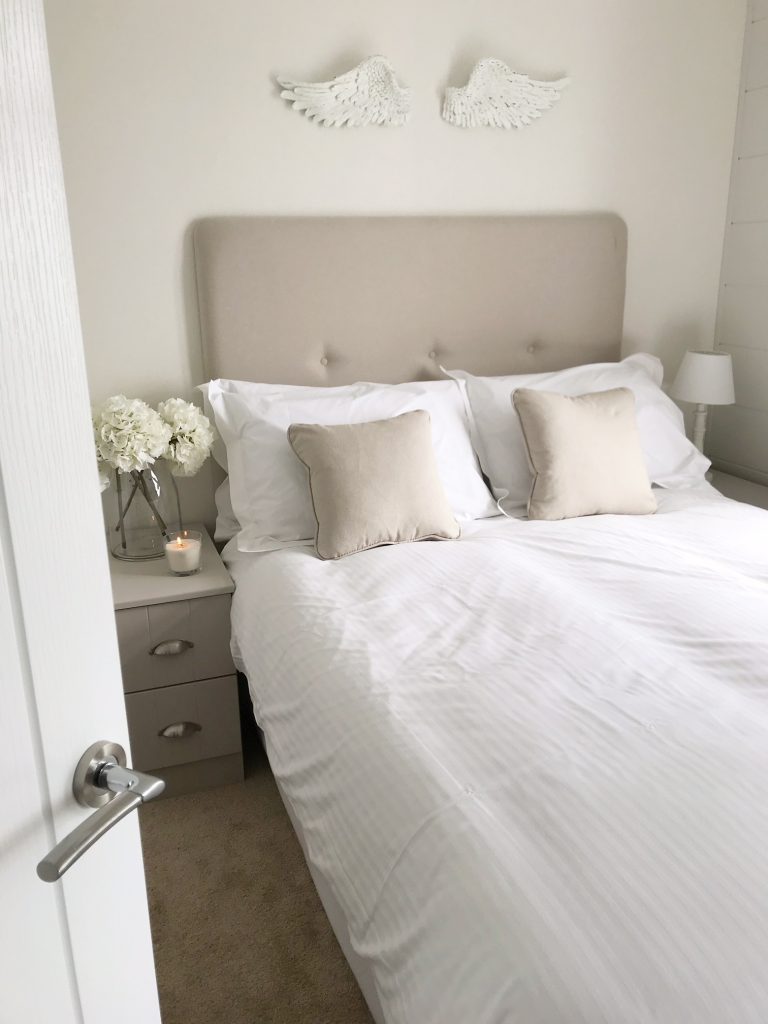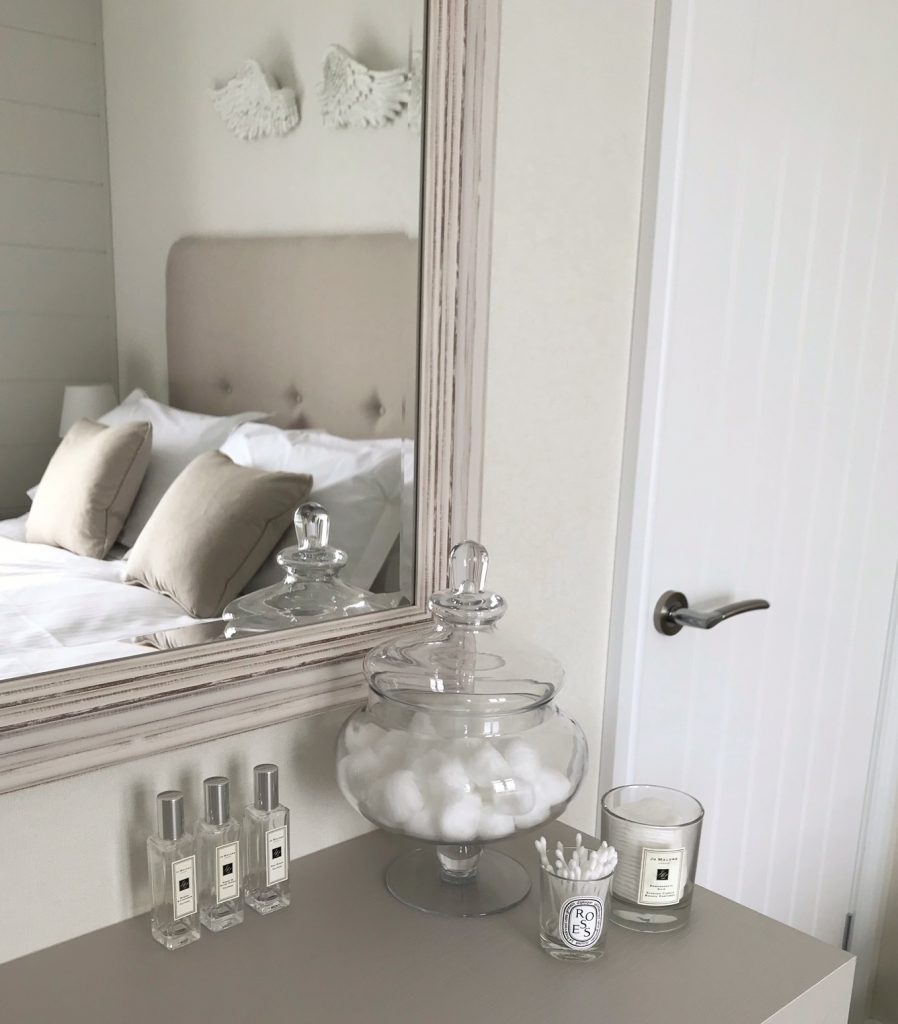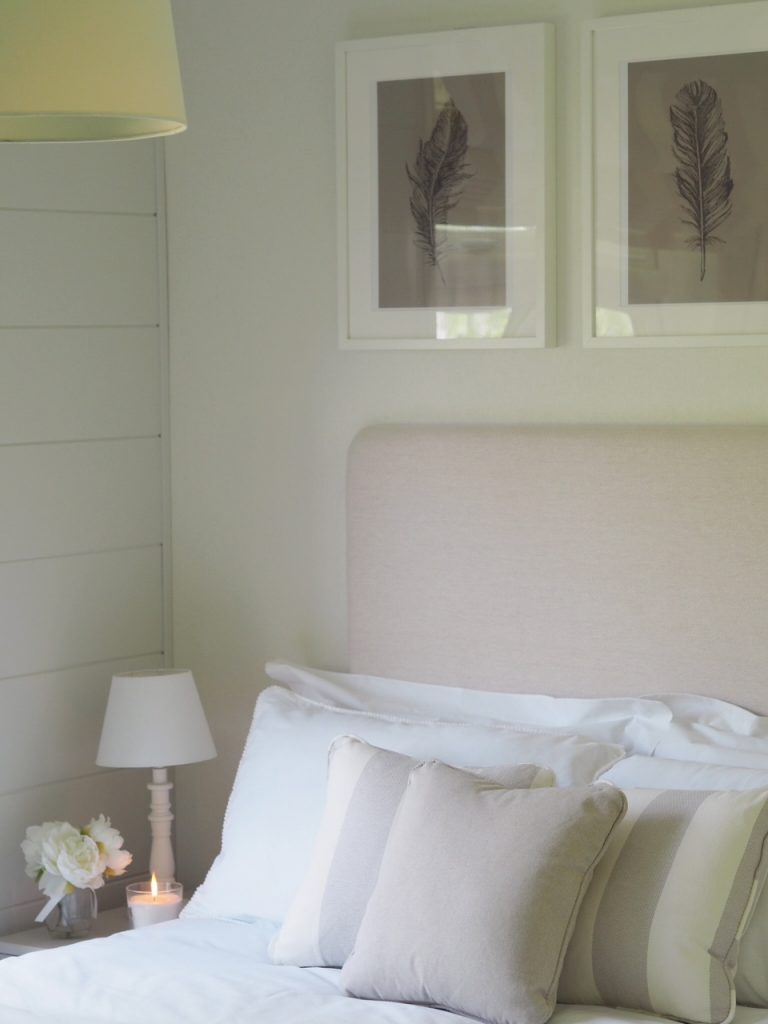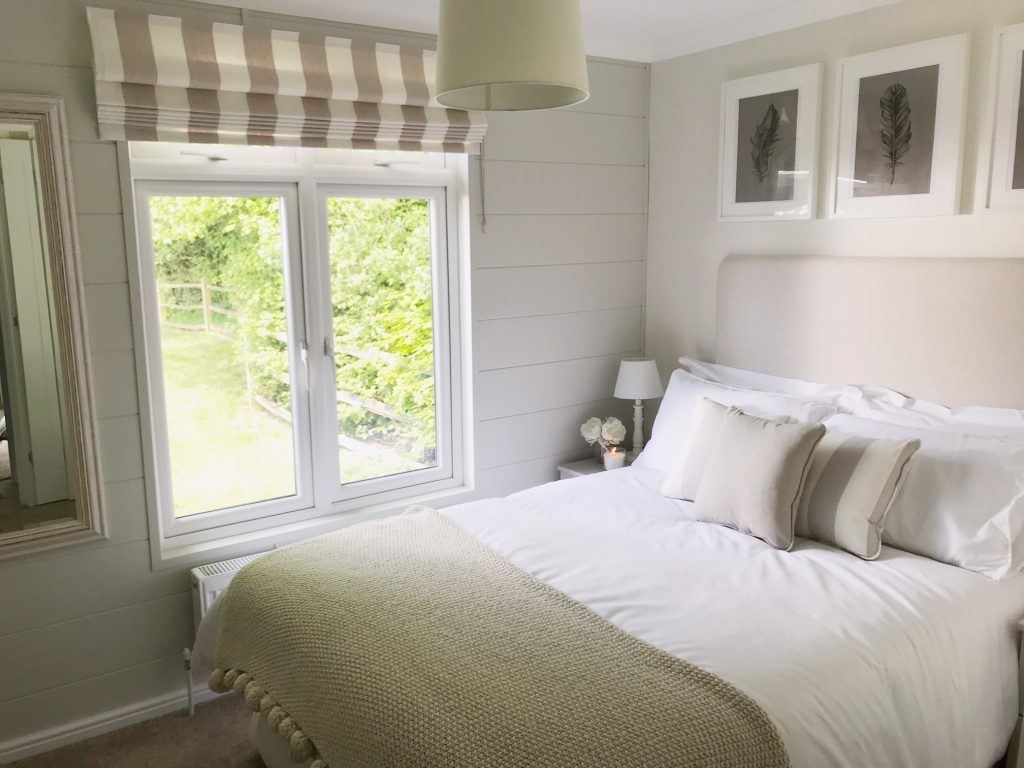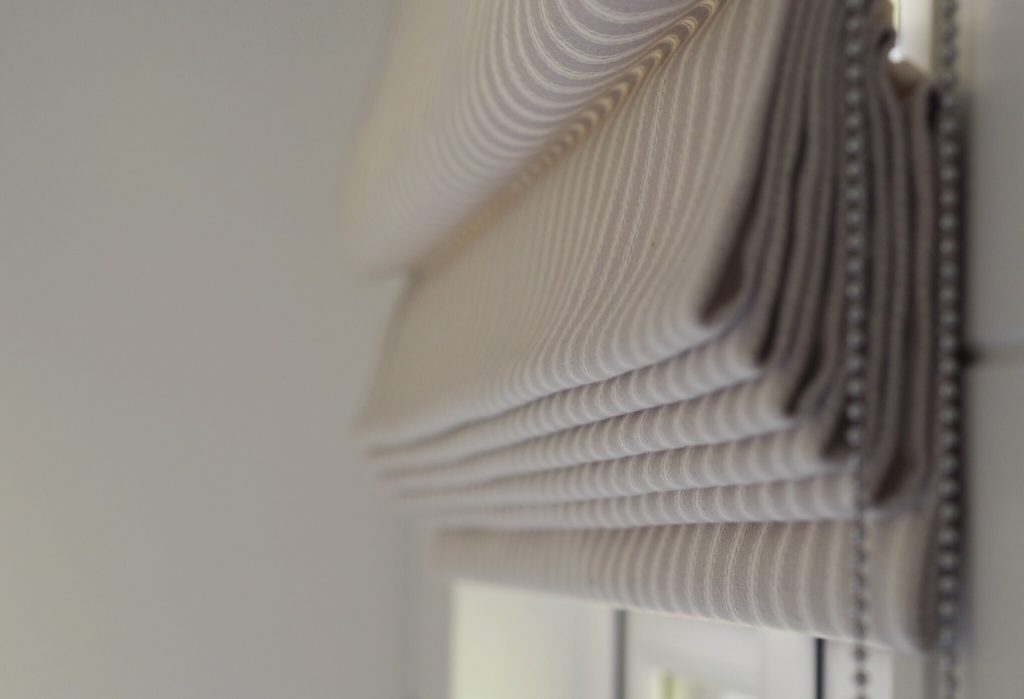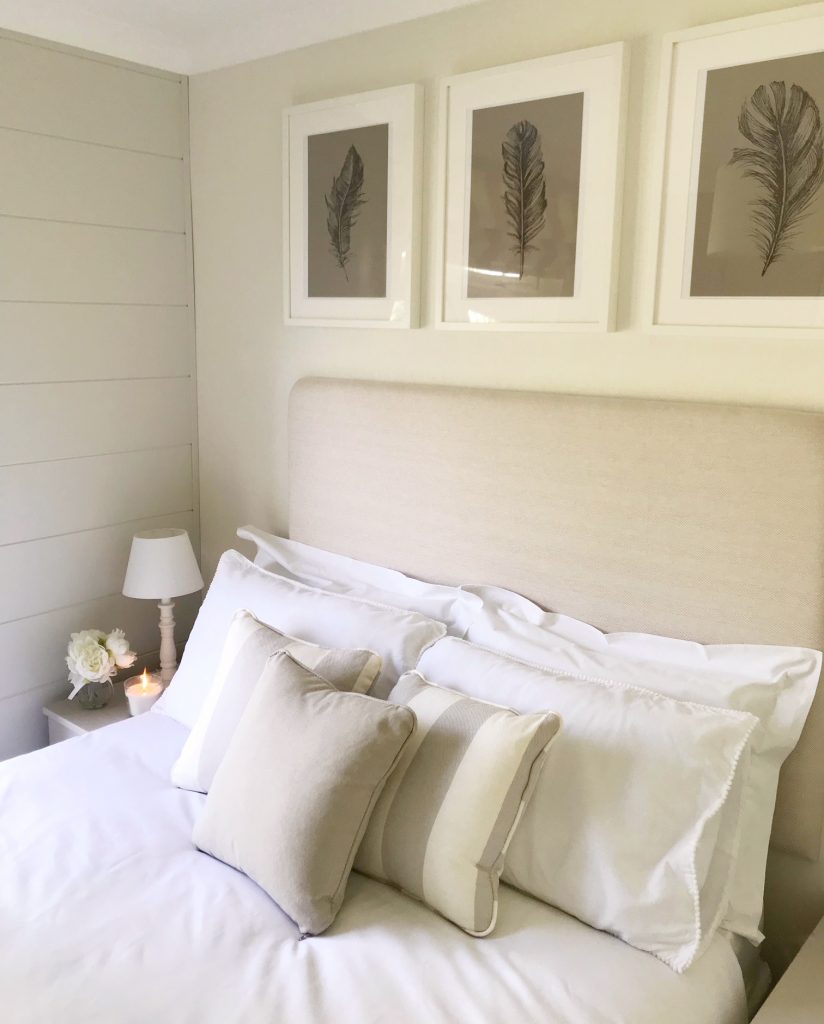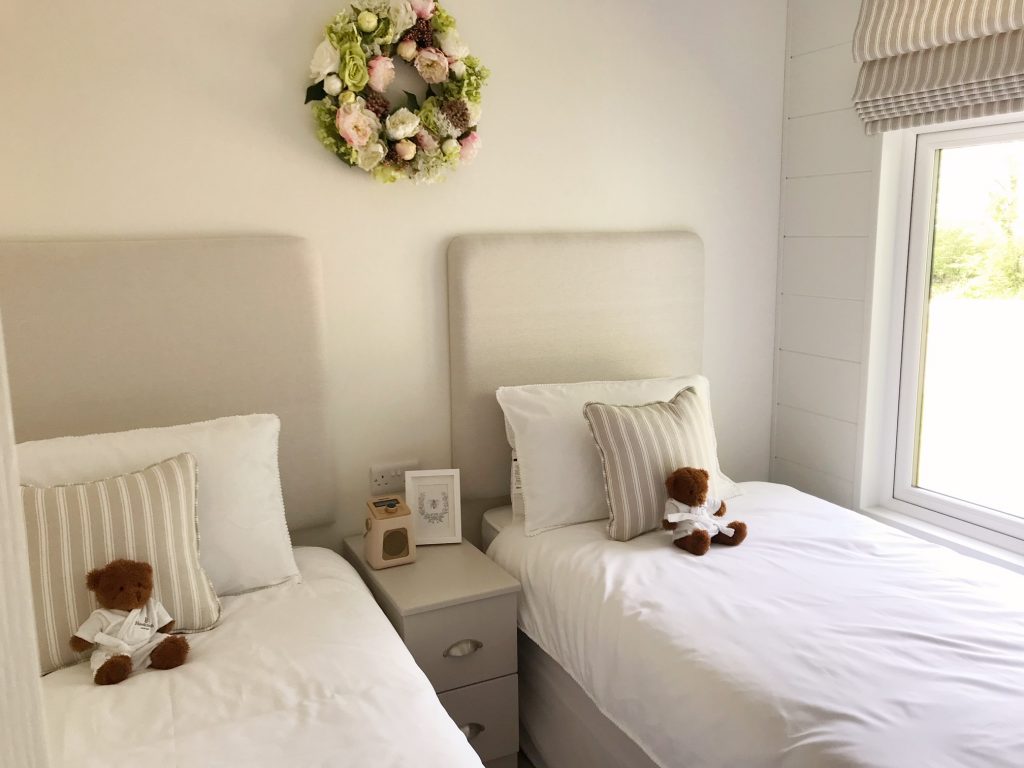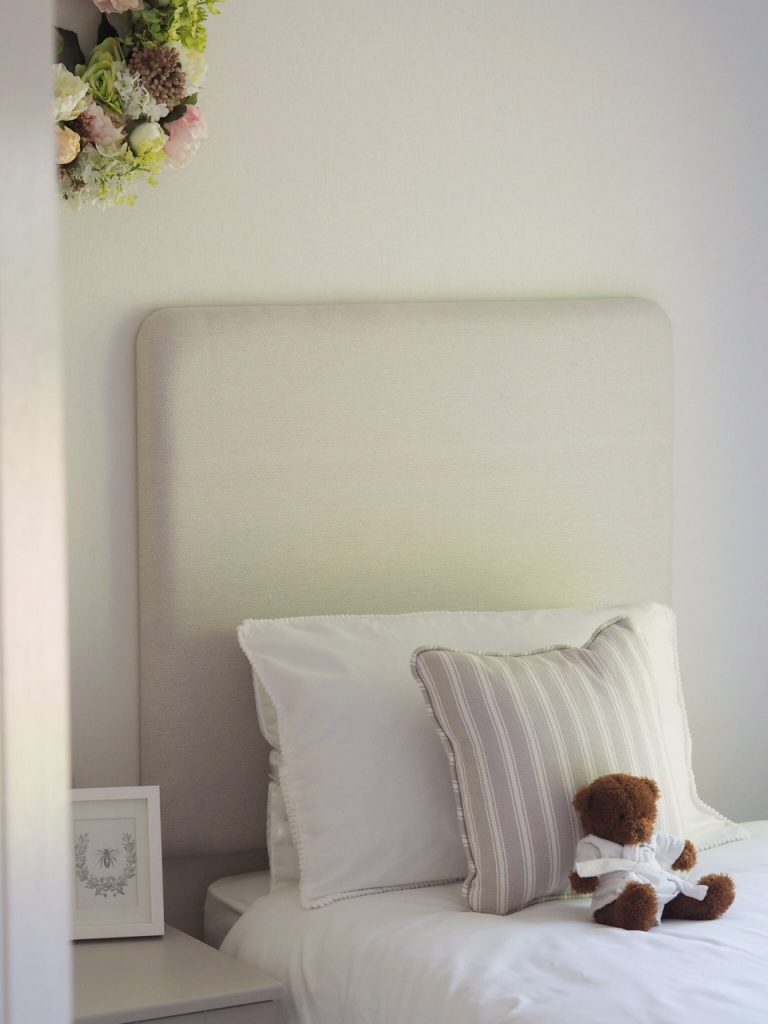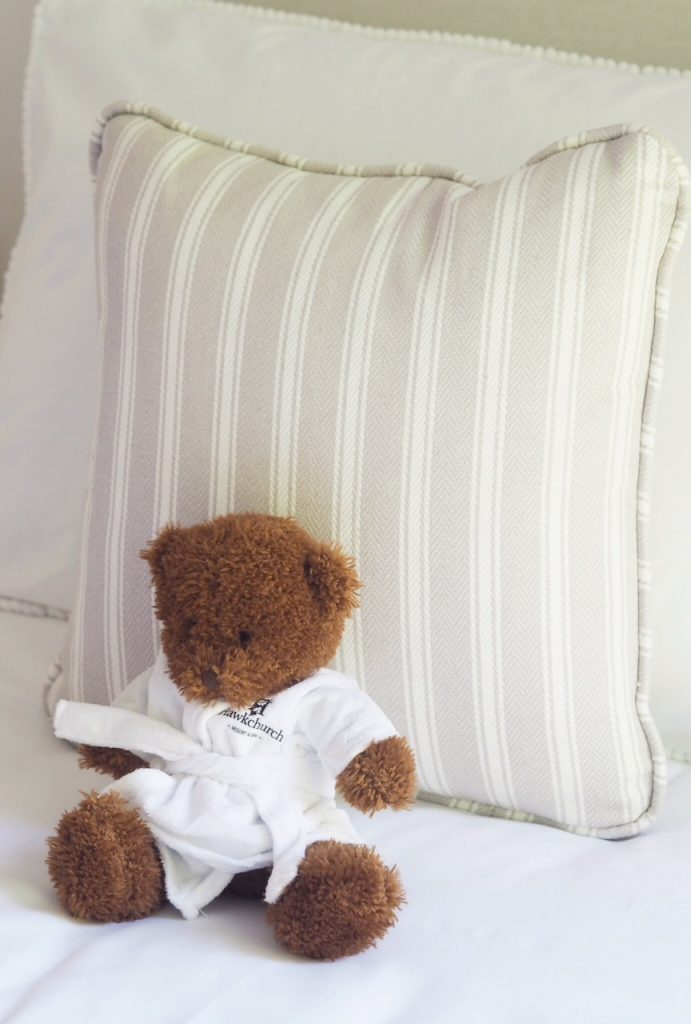 Blinds (& matching cushions) – MANUFACTURER SUPPLIED
Beds & headboards – MANUFACTURER SUPPLIED
Pom pom bedding – The Range
Feather prints – Etsy
'Charlotte' Floral wreath – The Secret Garden Company
Angel wings – Melody Maison
Radio – Aldi
Lamps – Dunelm
Peonies – Next (old)
Candles – Ikea
Glass bonbon jar – Home Bargains
Throw – Marks & Spencer
Finally we have the ensuite & then main bathroom…can you spot my hallway flooring?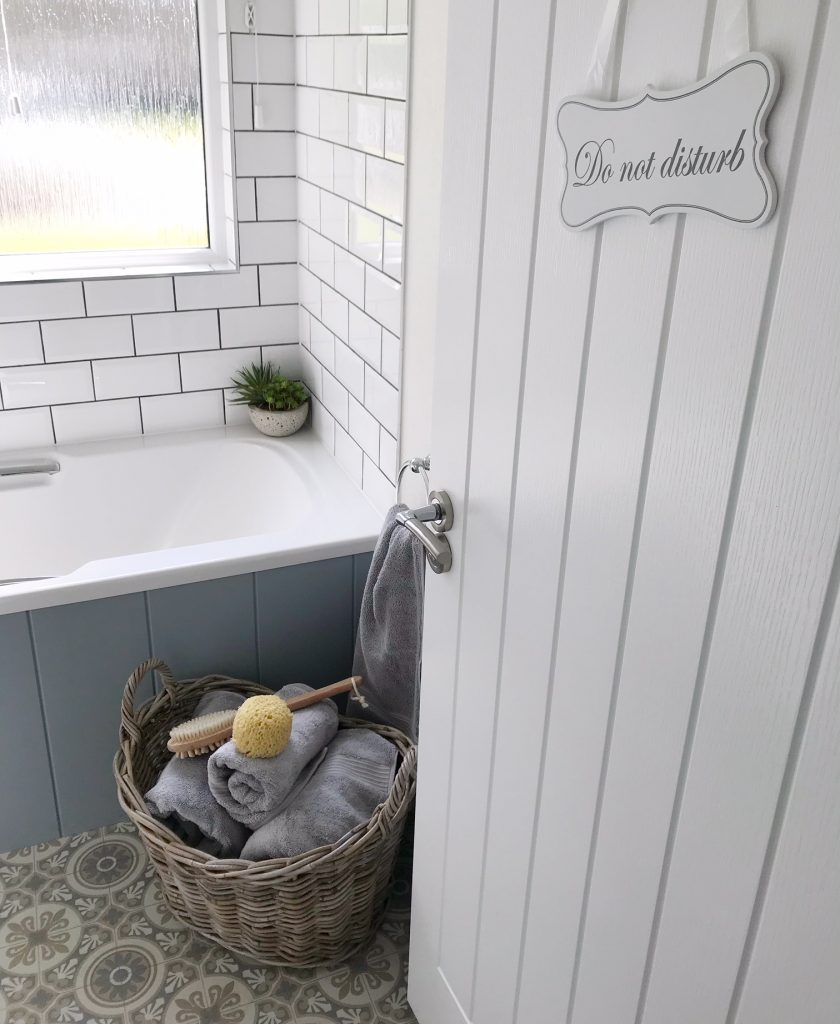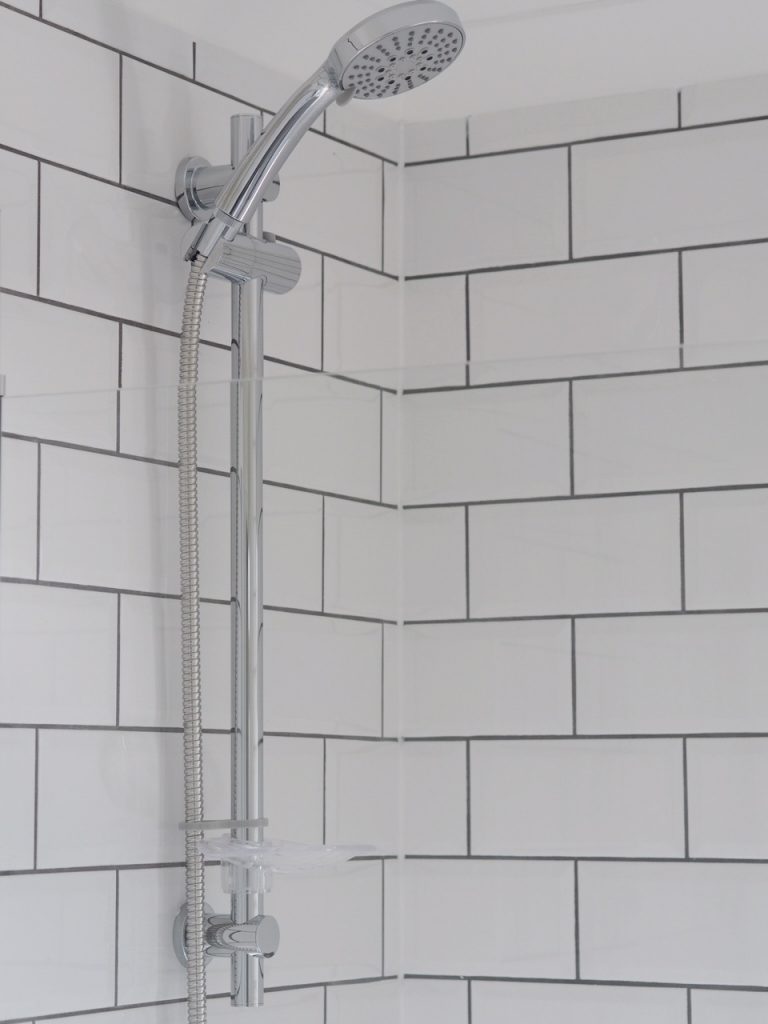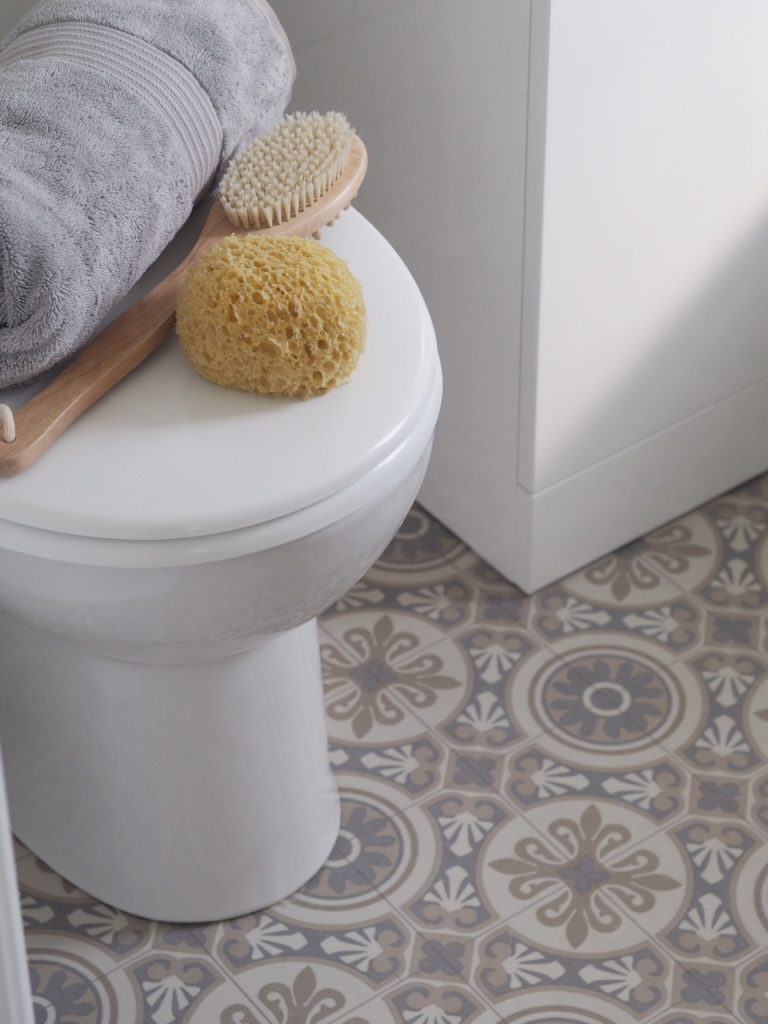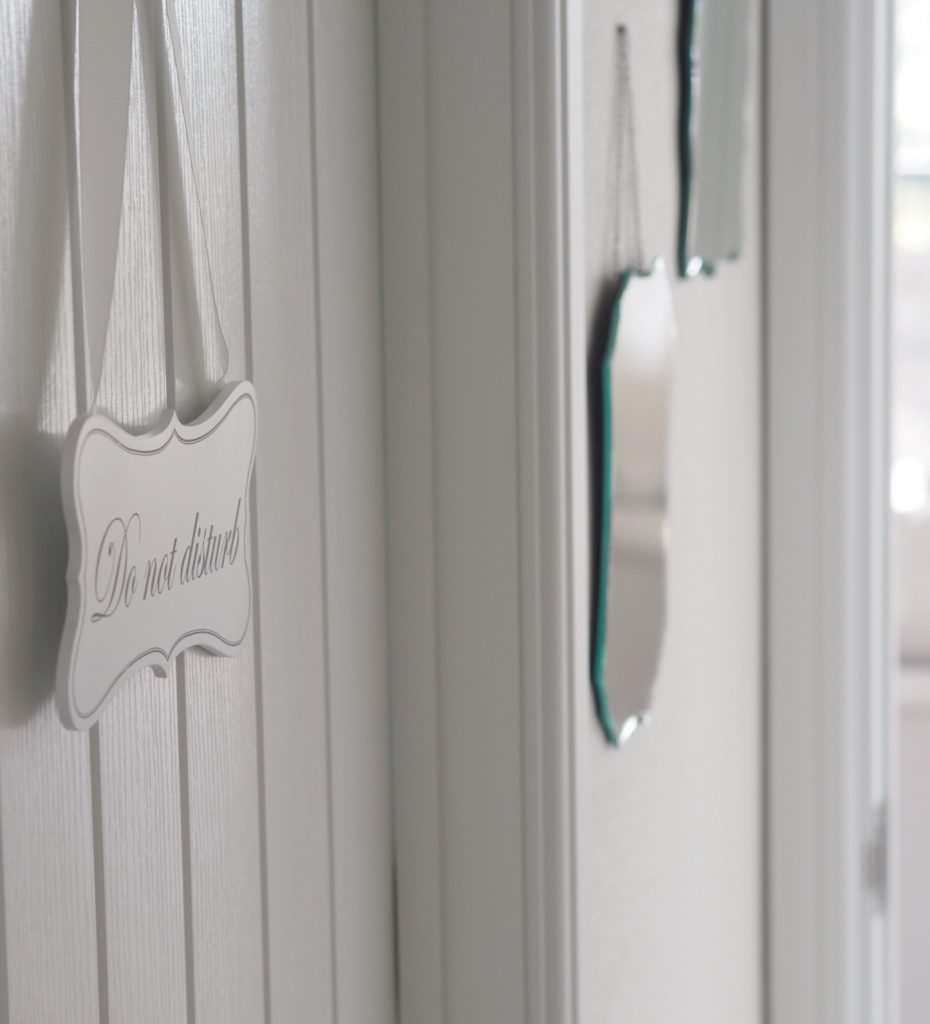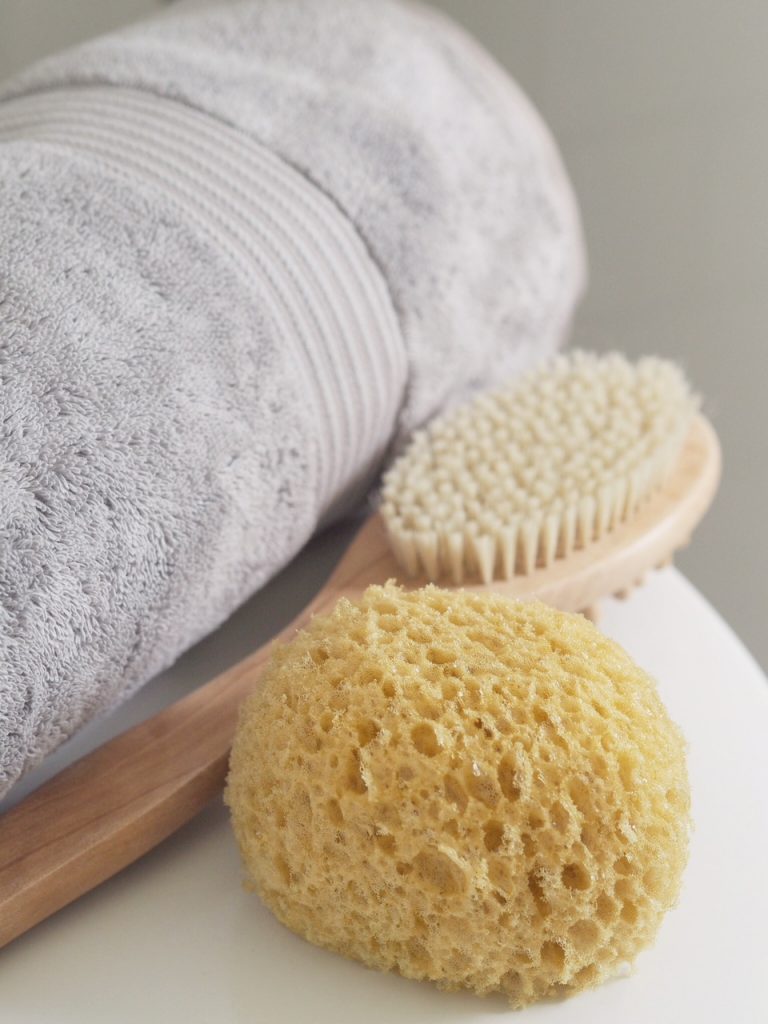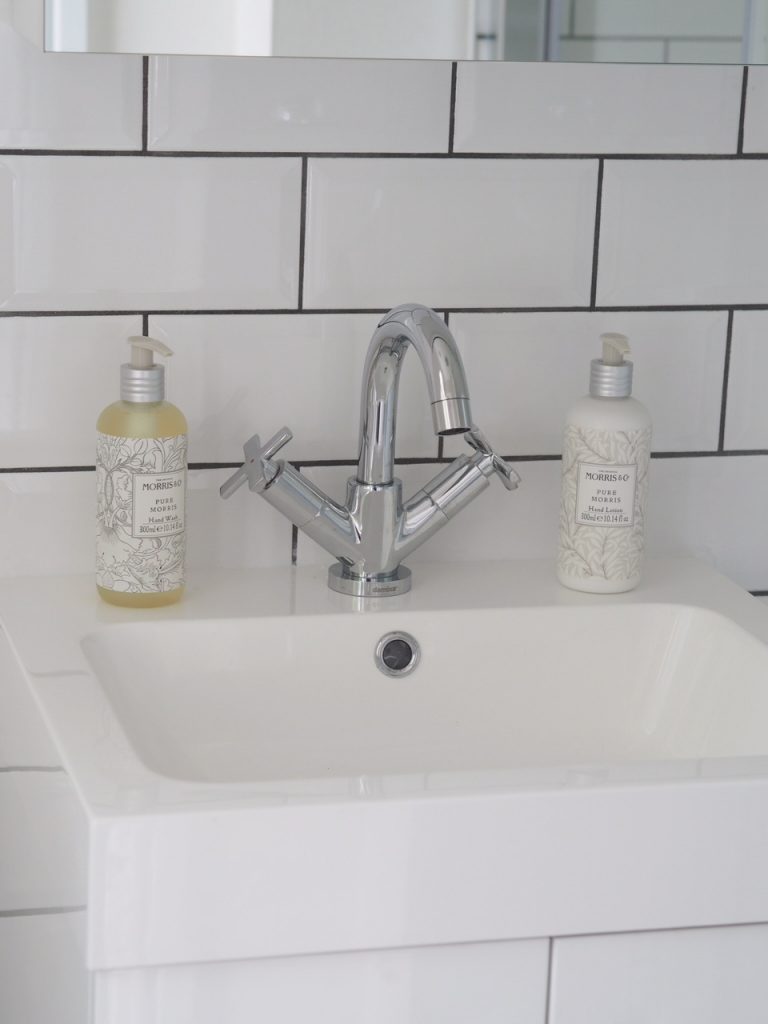 Towels – all Christy
Toiletries – Heathcote & Ivory
Do not disturb sign – Melody Maison
Wicker basket – Melody Maison
Hanging mirrors (set of 3) – Melody Maison
Succulent – Hudson Home
Flooring – MANAFACTURER SUPPLIED (but you can find here)
Tiles & suite – MANAFACTURER SUPPLIED
What do you all think? I'm so pleased with the finished look.
The only thing that's left to do is to finalise a name for my beautiful lodge & the Darwin team & I have decided to hand that decision over to you lovely lot!
If you think you've got the perfect name to take pride of place on a plaque outside of THTMM limited edition lodge then all you have to do is visit https://www.darwinescapes.co.uk/blog/name-a-lodge-and-win-a-holiday/ & you'll be automatically entered into a giveaway to win a weekend break to one of their 20 parks! For full T&C's please see their page.
Finally, a huge thank you to the incredible teams I've had the opportunity to work alongside on this collaboration; from Sam & Sarah at Darwin Escapes to Silvano & Victoria at Prestige & Paul (x2) & Joby the film crew who had me laughing for 2 days straight. Everyone has made this experience so enjoyable!
Love,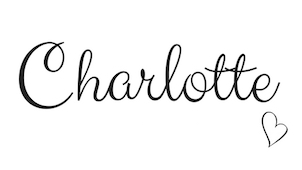 *This is a collaborative post