For those of you that have been following my design journey to create my very own 'The Home That Made Me' Limited Edition luxury lodge with Darwin Escapes, this post is all about the next stage. With a whole heap of design ideas & inspiration under my belt (which you can read about in my post in the post here), the next stage in the process was for me to make the trip up to Northampton to put what was in my head down on paper & then for that paper to be turned in to reality.
Prestige Homeseeker is one of the leading manufacturers in the industry & it's safe to say, as soon as I arrived (after a 3 hour drive) to their factory, I could see why. Along with Darwin Escapes, they've completely transformed the way that lodges are seen & been completely innovative in their products. Gone are the days when going away to a holiday park in the UK meant a dodgy caravan & some even dodgier entertainment. Now these lodges are nicer than the majority of peoples homes & I definitely wanted to move in!
I was greeted by Silvano, one of the founders & directors of Prestige, & his team who made me feel so welcome. First thing was to give me a tour around some of the incredible lodges & homes on the site as well as the lodge which mine would be based on to give me a better idea of the floor plan & space we had to play with.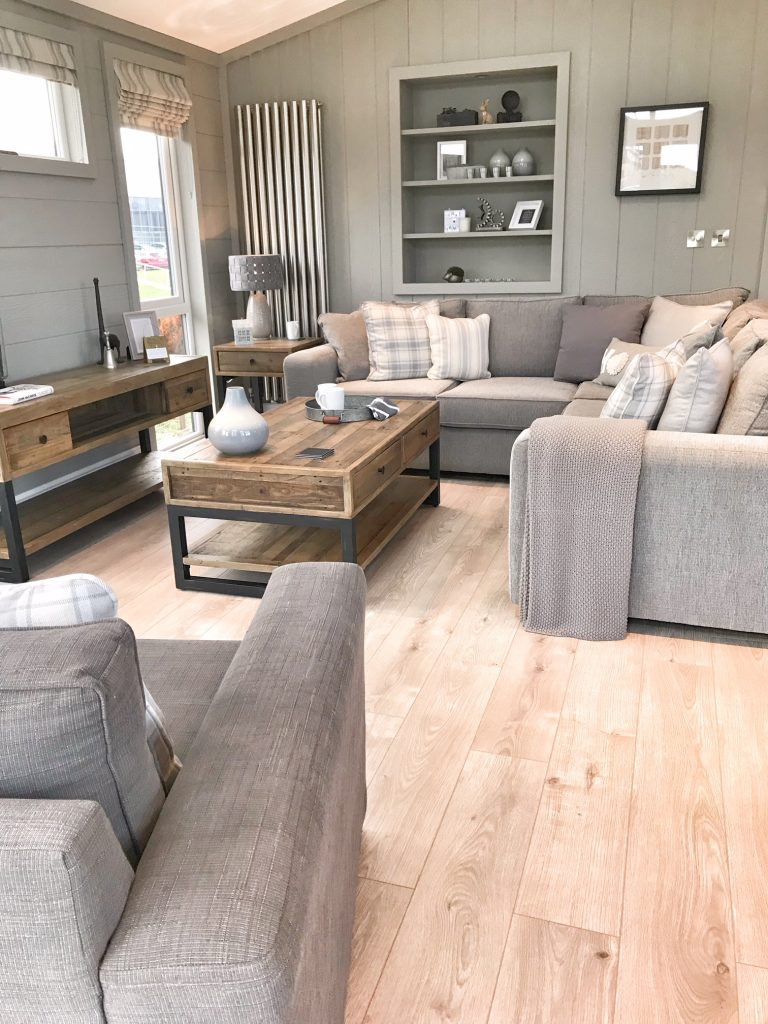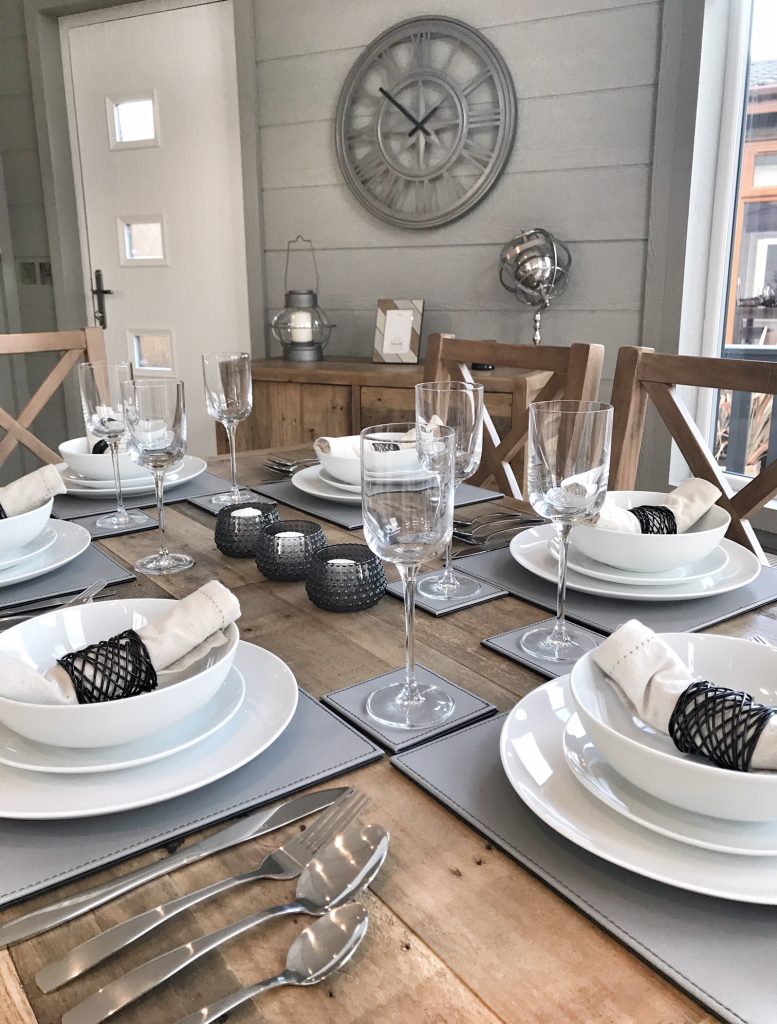 I mean how beautiful are these?! It's safe to say you all thought so too from my Instastories.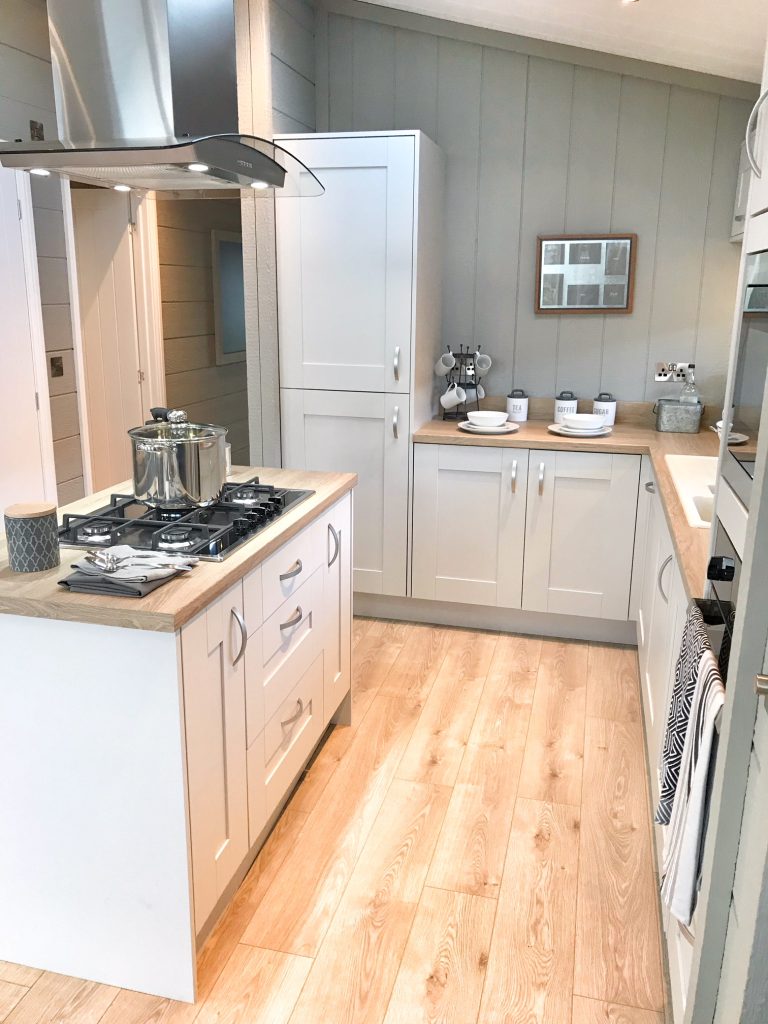 After we got back to the design room to start the process. I decided to make a few adjustments to the original layout (which you can see below).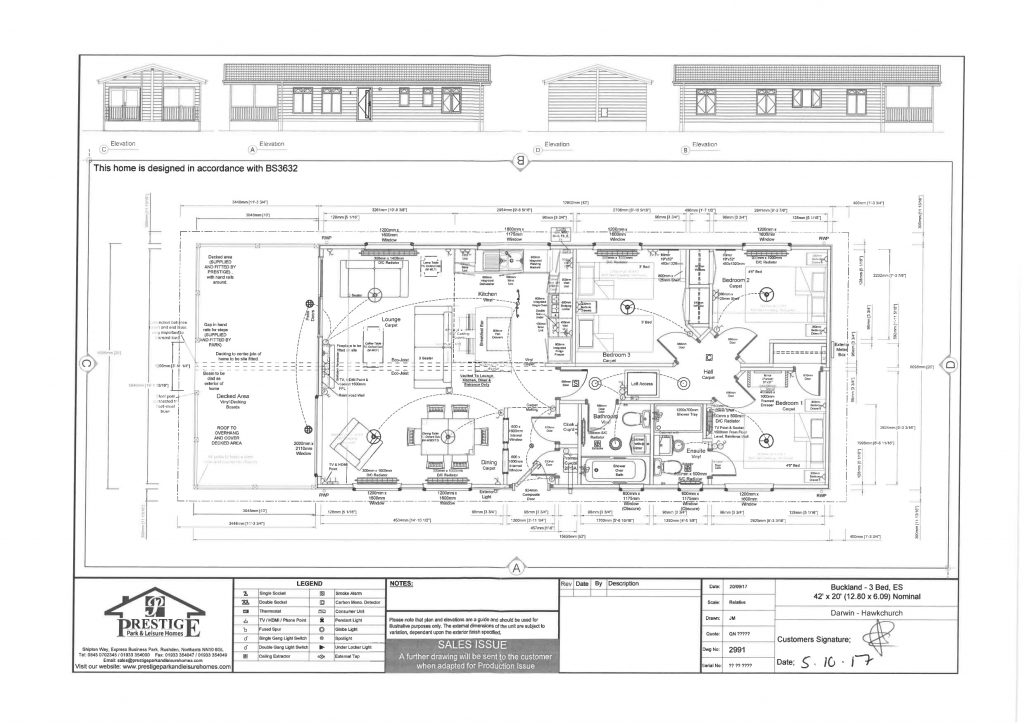 I chose to swap the dining space & living room space around, remove the partition wall as you walk in for a more open feel, took away the small island to create an L shape & added built in storage by the front door for a boot room feel.
The main obstacle of the day was time constraints (I literally had 3 or 4 hours to pick paint colours, flooring, furniture, fabrics & so on for the entire lodge) & budget. The main word of the day was 'no' to my demands for all sorts of things which were beyond the price range for this lodge. When working in interior design, you always have to make compromises so that's exactly what we did. That being said, some (such as sill length rather than floor length curtains eeek!) were things that I just couldn't live with so these were put on a wish list & thankfully approved to add a bit of extra 'something' to the look.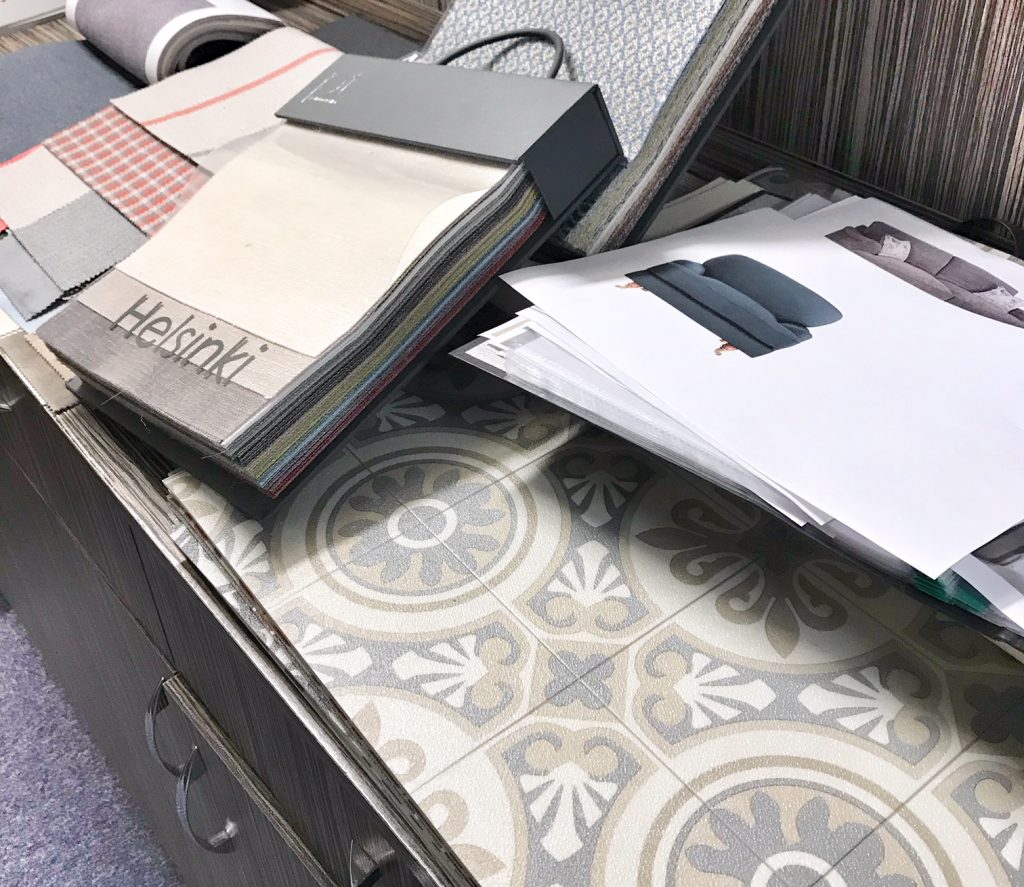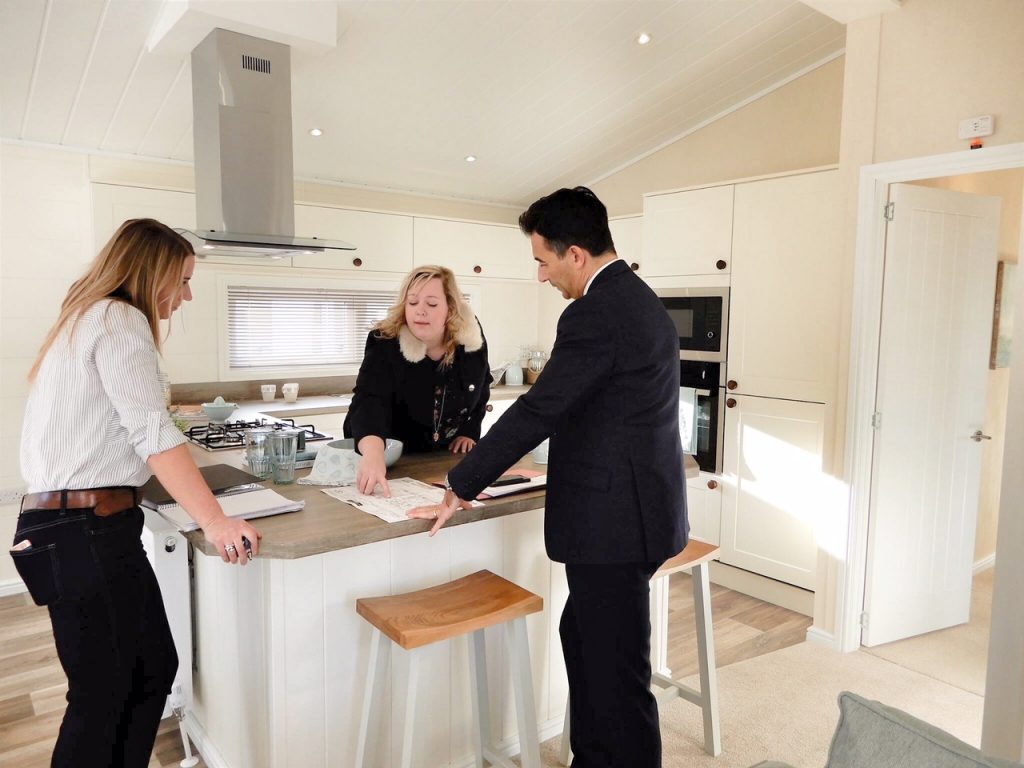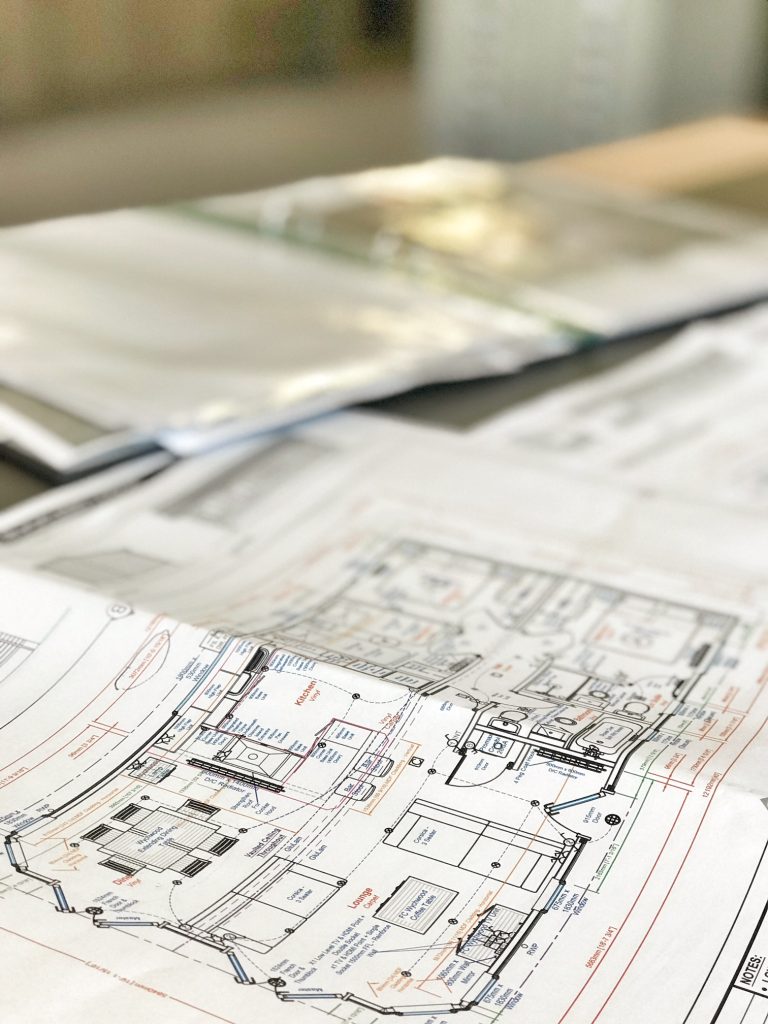 This limited edition lodge is going to be put up for sale which means that luckily I didn't have to think about the implications that I would have had it been rented out – the person that buys this will no doubt look after it & love it beyond measure, whereas when you've got people coming for a few days/weeks at a time, you have to really think about how to make it as hard wearing as possible which also means that a lot of the pretty items to style & give it character would have been impossible.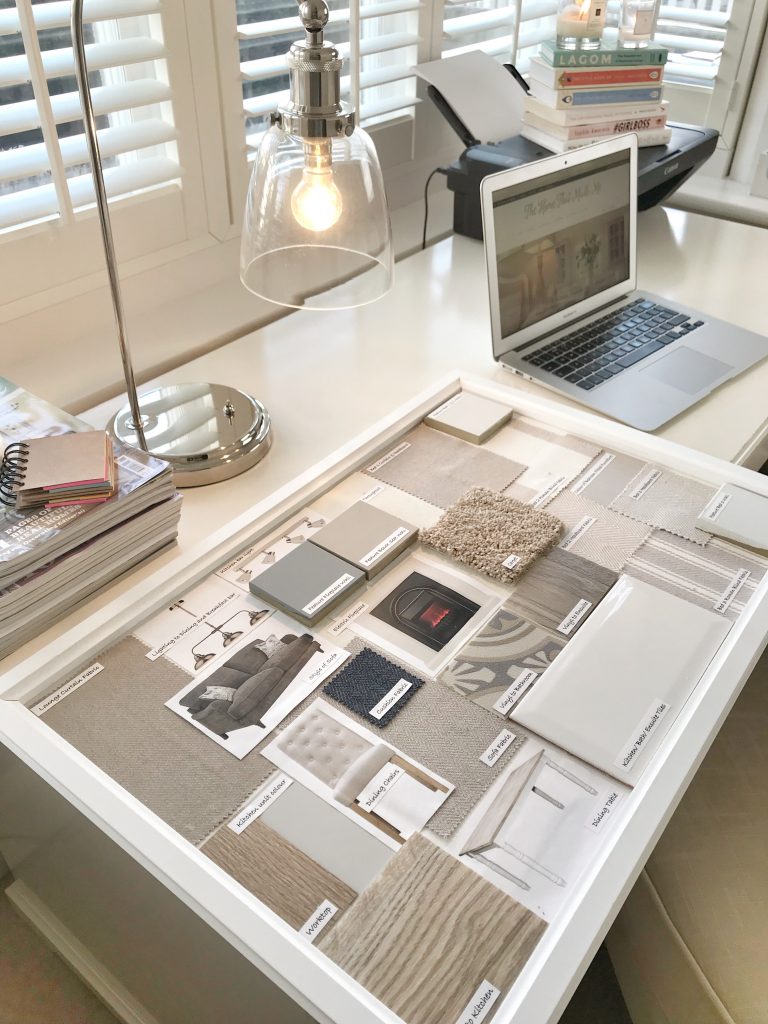 After finalising my design with a mood board, the next stage is that my lodge is going to go in to manufacture at the Prestige factory.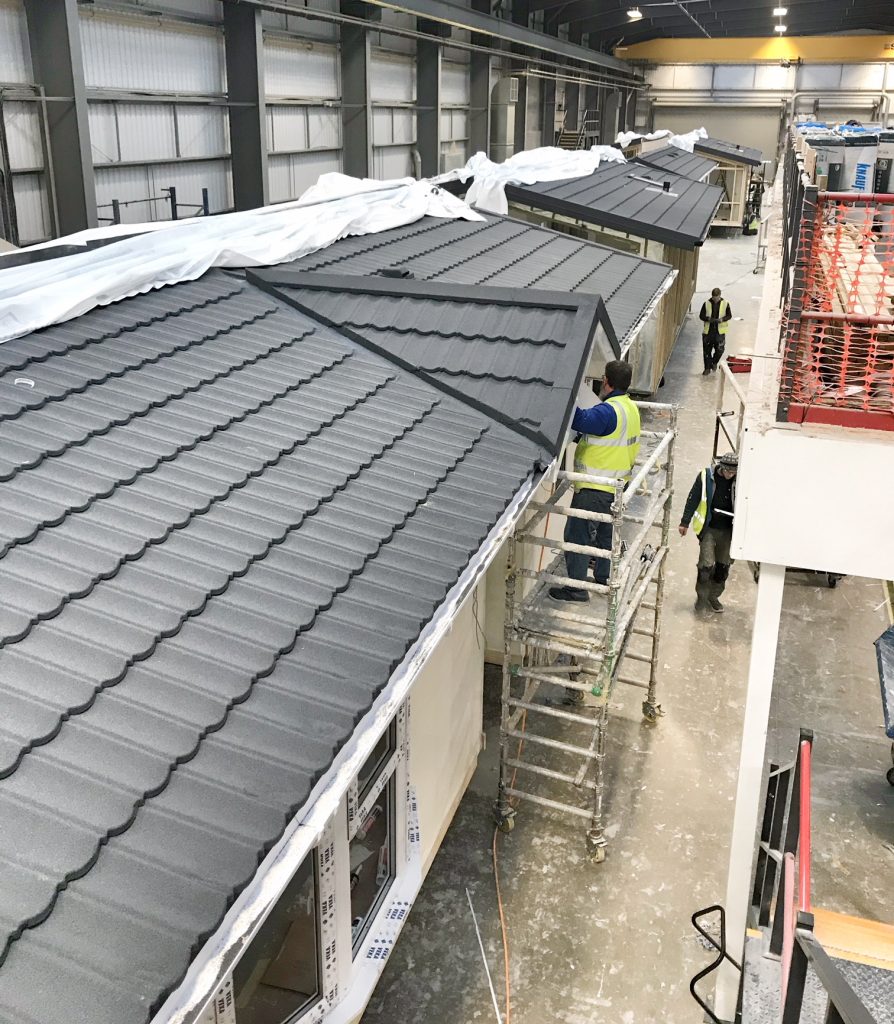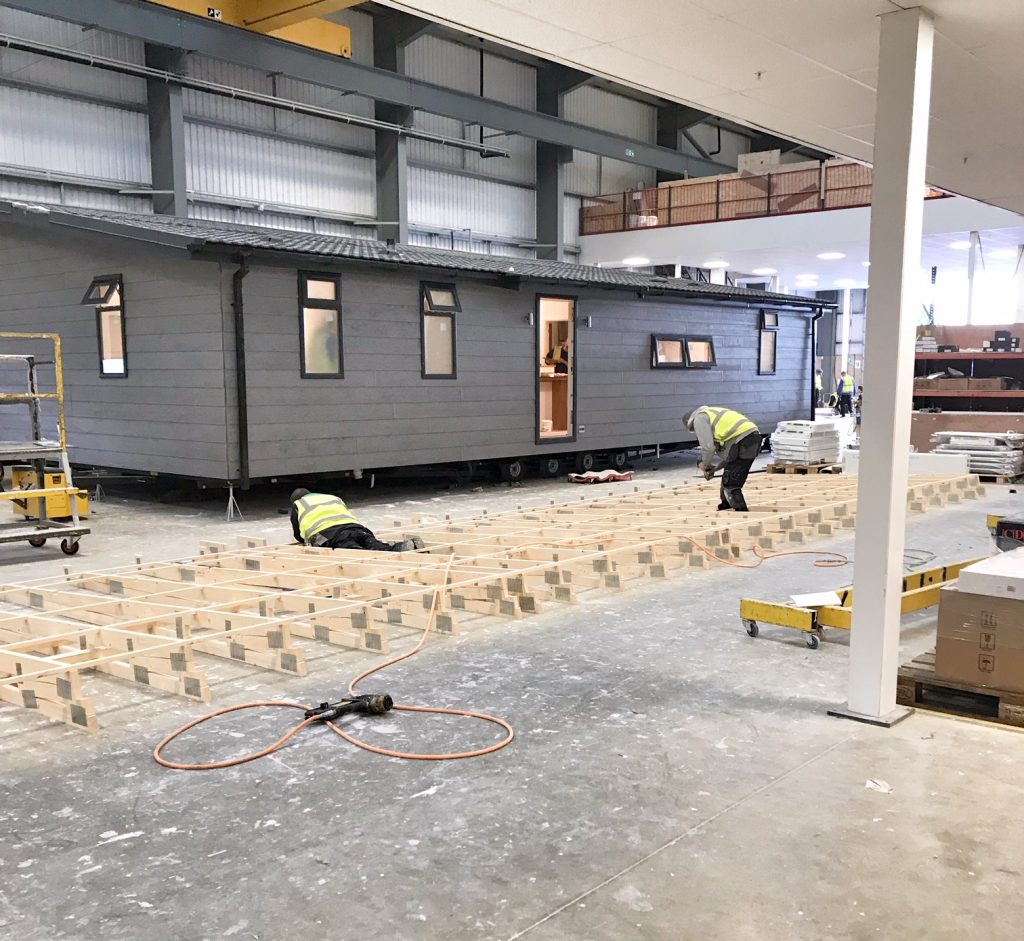 My job over the next few weeks will be to get to work on finding all the items which will make it stand out from the crowd & give it that real home away from home feel in the meantime. Think throws, lighting, frames, bedding, kitchen accessories & so on – definitely my favourite part so I'll do a post on that soon.
The lodge is due to be transported down to Darwin Escapes Hawkchurch Park in Devon in March/April time, at which point I'll be going down to style & reveal it in all it's glory!
Love,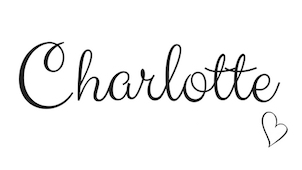 *This is a collaborative post