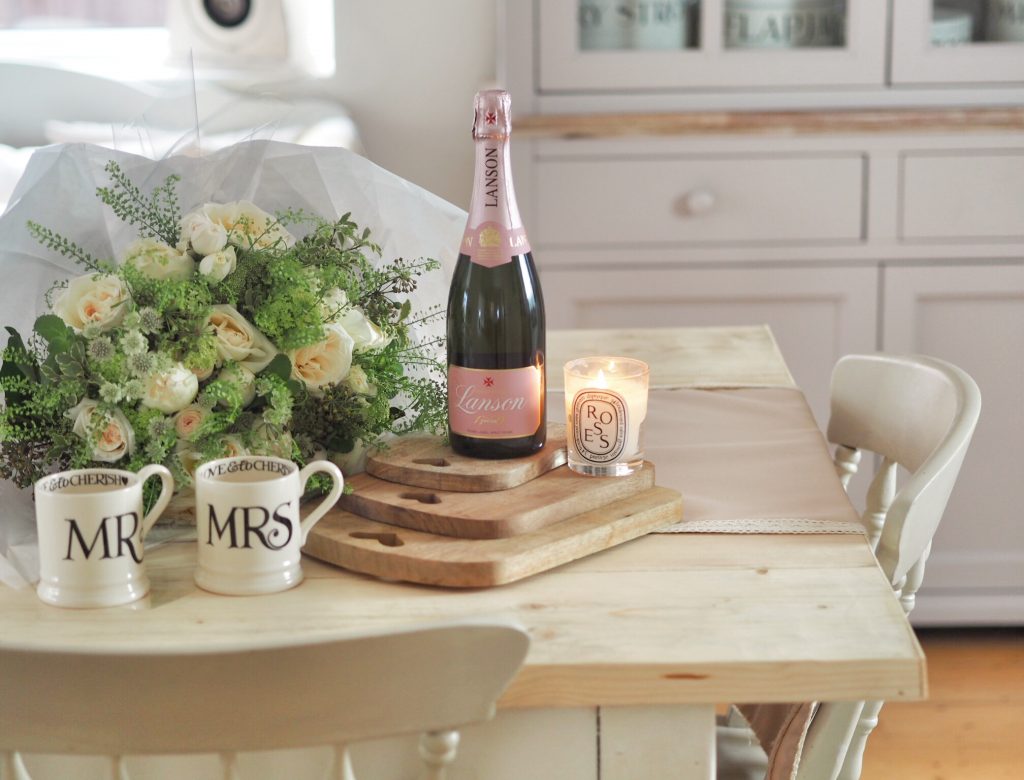 Valentines Day; you either love it or you hate it. Designed by corporate greeting card manufacturers to push their products, it's one of those days that you celebrate or you don't & that is absolutely fine. Personally (especially considering it's my surname & we are the couple of 'lurve' with my maiden name being Amor & Joe's Valentine..) I love it. I mean, why you would hate something that means being bought beautiful blooms & a soppy card are is beyond me. I've found that since becoming parents, it's so incredibly hard to remember the husband & wife side rather than falling in to the mum & dad hole so when the 14th February rolls around I'm all over it.
Seeing as my Christmas gift guide for the interior obsessed went down so well, with many ladies sending it on to their other halves as a gentle (or not so gentle…) hint, I decided to give men everywhere with house proud partners a head start on making Valentines Day that teeny bit more special (& because chocolates are lovely but some of us are still all on 'New Year, New Me' diets…).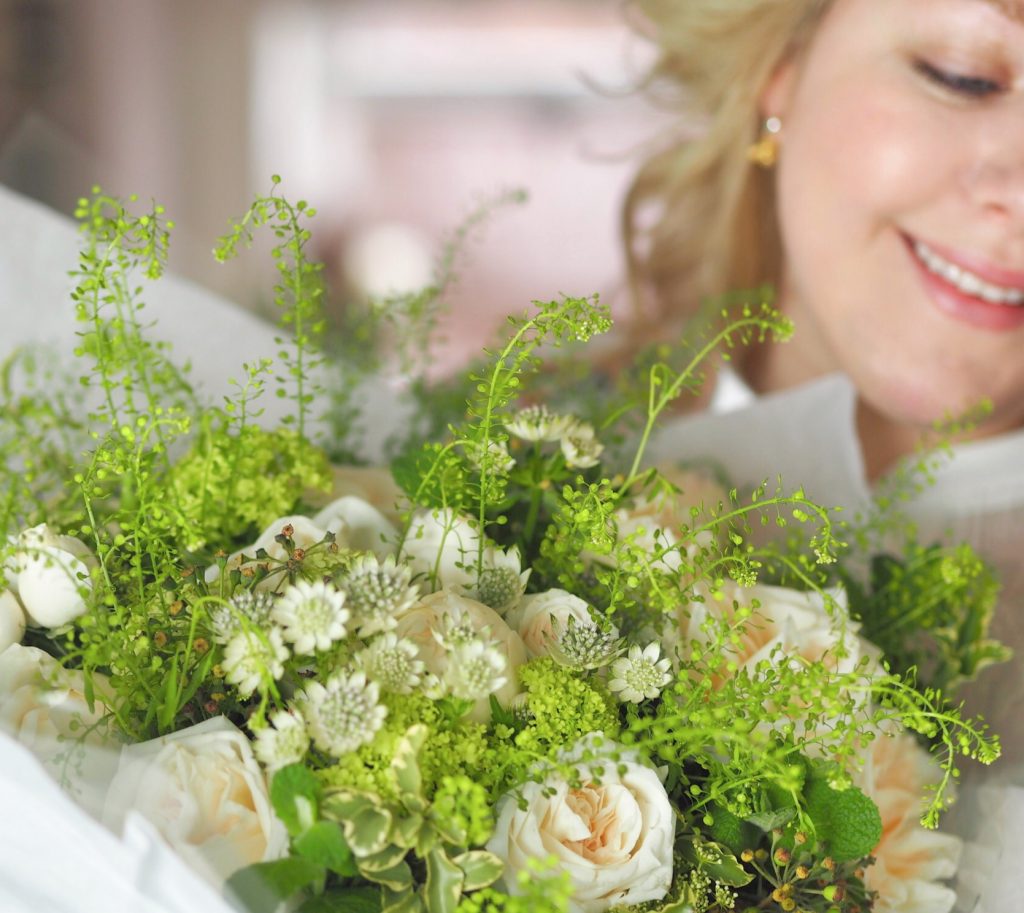 Here's my favourite gifts this Valentines Day –
A beautiful heart shaped wicker bread basket (but you could use it for storing or displaying anything!), £25.00 from The White Company
 The iconic Diptyque candle in 'Roses' – one of my favourite scents & every Instagrammers best friend. Who needs real roses when you can have this? It'll last longer, so technically it's an investment. £45.00.
A silver plated heart box from The White Company for £38.00 – use it to pop in a piece of jewlerry if you're feeling extra flash or even a few of your favourite pictures/memories together.
Because monograms are life & who doesn't need coasters with your initials (obvs joined by a heart in the middle) for your cuppa. These are a bargain at £2.50 each (so £7.50 for 3 to complete the look) from Next.
A heart shaped door mat to welcome guests in to the home of love – only £10.00 from Next.
From their best selling stoneware collection, a heart shaped serving dish. £45.00 from The White Company plus 10% goes to charity.
You can't go wrong with an Emma Bridgewater mug & this heart pattern is perfect for Valentines Day. £19.95 from John Lewis.
As above, if you weren't gifted these for your wedding then nows the time to get your hands on them. For Mr & Mrs – £39.95 from John Lewis.
So you can listen to love songs on the radio day in & day out, an iconic & super stylist smart DAB Roberts Radio. £219.00 from John Lewis.
This gorgeous little heart cut out lantern is only £10.00 from Matalan. Available in a wood finish or white.
The pom pom blanket of dreams – because it's my fav & I believe everyone should have one to snuggle up under. Available in grey or cream at £69.00 from M&S.
From one of my favourite Instagram shops, Sophia Victoria Joy for £26.00, this personalised heart chopping board would make the perfect gift for Valentines Day or an anniversary.
Everyone needs some heart pattern oven gloves right? £22.00 from The White Company.
A bargain from Matalan, this heart shaped shelf is adorable & would be the perfect way to display your sentimental items collected throughout your relationship. It's 38x33cm so not huge but at £10.00 you can't argue. Next do a slightly larger one at 60x60cm but it's considerably more expensive at £60.00.
Some heart shaped candles in The White Companies 'White Lavender' scent. £20.00 for 4.
Another mug, this time a tad more affordable at just £5.00 from Marks & Spencer.
Because you can't go wrong with some fancy chocolates in the shape of a heart. £25.00 from Marks & Spencer.
Finally, a huge wicker wall heart like the one in my spare bedroom & that I used to have on the wall in the living room. £89.00 from Not On The Highstreet.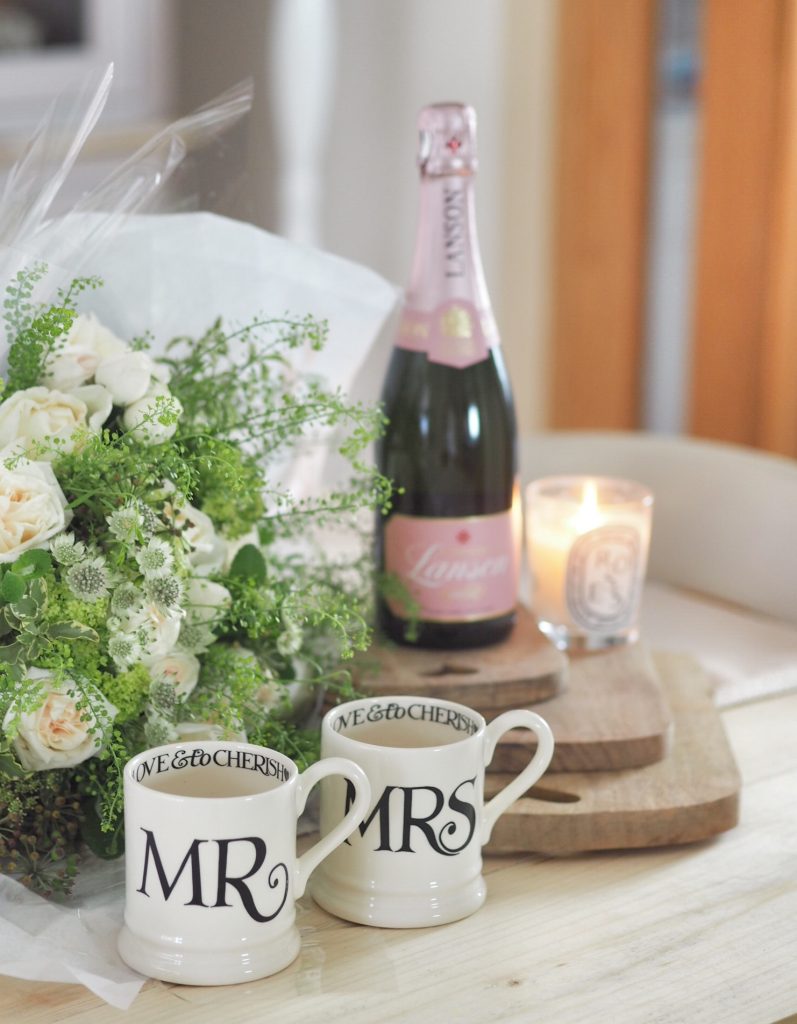 Budget is a very individual thing (as with everything) so whether you've got a flowers from a petrol forecourt & a bar of dairy milk man or a 100 red roses & a weekend trip to Paris man; it doesn't matter. All that does matter is the thought that goes in to it which can sometimes be hard from the male kind.
If you're looking for flowers then I'd make a huge recommendation to order from The Real Flower Company who sent me quite possibly the most BEAUTIFUL bunch of flowers I've ever seen in my life. Pictured in this post are the 'pure' bouquet which is available from £58.50 but they also have a whole Valentines collection which you can view here.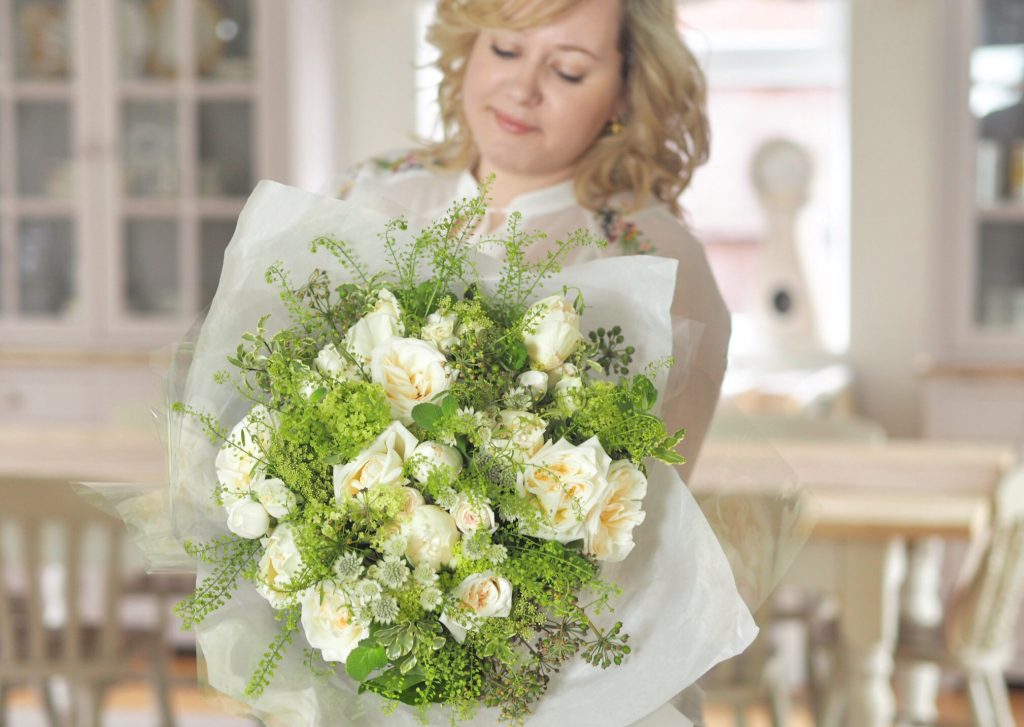 This is obviously a gift guide, however my best piece of advice is not about the gifts, it's more about focussing on the actual subject of 'love' & less on the material possessions. Sure a Diptyque candle would be lovely but being cooked a romantic candle lit dinner & to be run a bubble bath with a glass of champers will always win.
Love,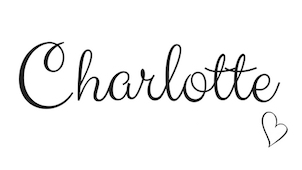 *This post contains affiliate links