At the beginning of October, Joe & I decided that we needed a spending detox to give us a bit of a boost before the oh so expensive festive season which is already looking jam-packed with present buying, a house to get carried away decorating & far too many drinks at festive gatherings/parties throughout December.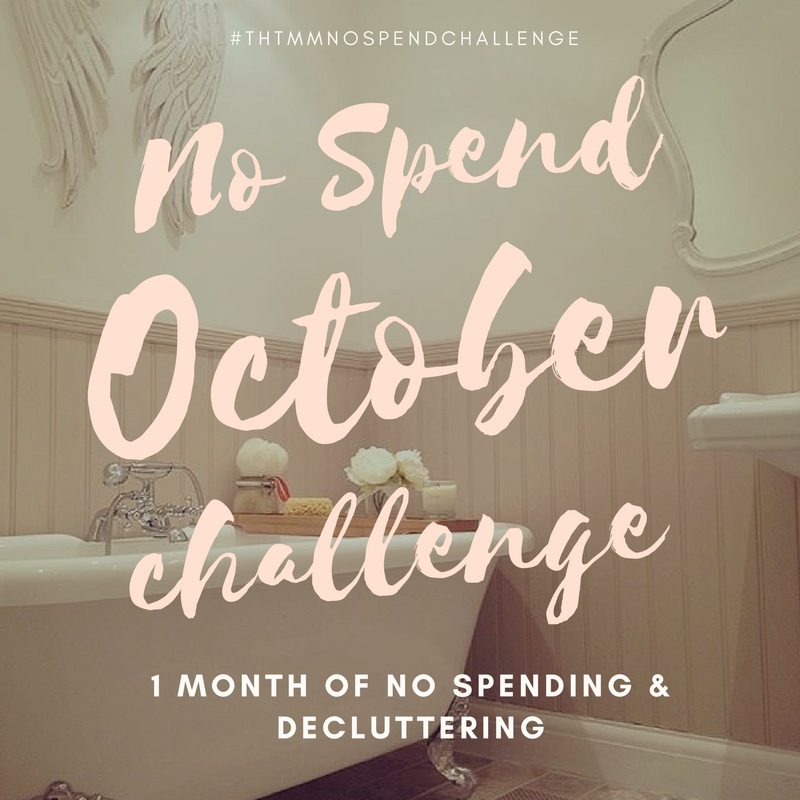 All I can say is…it's been a LONG old month & on countless occasions I was left feeling pretty fed up & even isolated. One thing that No Spend October has taught me is how much money I spend on basically nothing but also how much money is essentially needed to even do daily things that we as a family take for granted. Soft play, going out for breakfast with friends, family sunday lunches at a pub…it all adds up.
For anyone that has no idea what I'm talking about or wants to have a little recap of what the No Spend October involves click here.
My twist on this challenge was that I could actually cheat…slightly. Basically if I SOLD things then I could use that money. The main aim was to encourage decluttering if things we don't need/use which clears out the cupboards & also allowed me to have a bit of a life during the month long money drought.
On 1st October I immediately took advantage of this & decided to clear out the dumping cupboard in Rory's room. If you watched the Instagram stories you'll have seen that it was literally full of 'stuff' that didn't really have a home. I sorted things in to piles of keep/sell on Instagram/sell at carboot/charity/tip. I listed the 'sell on Instagram' pile on a separate profile I set up under '@thehomethatsold' & in the end after P&P made a whopping £350.00. I decided that alone was probably a bit excessive & completely defeated the object of 'NO SPEND' so put £250.00 in to the kids accounts & gave myself £100 to spend for the month.
The 'car boot' pile is ever growing as I also decided last weekend was the ideal time to have a loft clear out which turned what was a small load to drag down to a muddy field in the hope that someone will buy my rubbish to actually probably needing a small van. This is still on my to do list & half the pile is still on my landing, the other in the loft.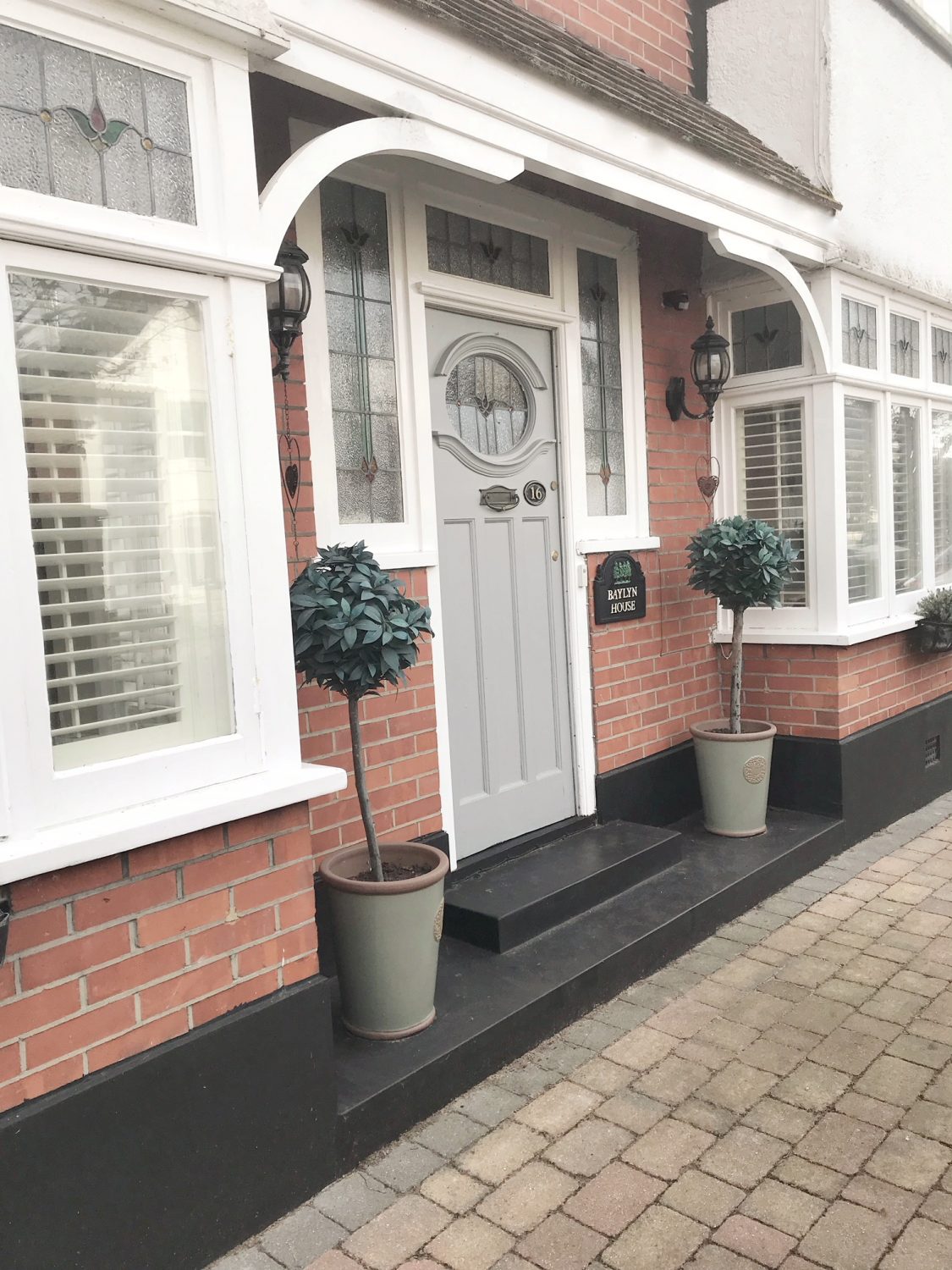 The big question is did I pass the challenge?
Well, yes & no. I didn't spend over the £100 cash so technically yes I did do exactly what I was trying to do & it was bloody hard. I stopped myself from buying countless bits of homeware that I otherwise would have, told friends I couldn't go to X or Y because I was doing this challenge & felt like ordering a takeaway pretty much every night but I didn't. I was so determined to stick to this that a couple of weekends ago Joe took the kids swimming & I sat on the side…he's got a gym membership so doesn't pay & the kids are free so I didn't want to spend the £4.95 going in.
But I can't help but feel like towards the end I started feeling so damn miserable that I'd make excuses to myself like at a Christening on Sunday, I went in to Next & bought Elsa a new party dress for £18 (using the money from her account) because she had worn her other one to death. Probably not essential.
I've also bookmarked about 20 things (including a rug) to buy today now that it's 1st November which kind of defeats the object in the first place.
One thing I did do is make sure the kids didn't miss out. Yesterday for halloween we reused Elsa's devil/witch costume from last year & borrowed the pumpkin outfit from a friend. Luckily I kept all the decorations from last year so that was just a case of bringing them down from the loft. In half term we went to soft play & McDonalds which I normally wouldn't think twice about doing but in total it was around £30 of my £100 budget. The rest of the time either family took them out or we made the most of going on walks or staying at home rather than spending money.
Also, I do realise that I'm ridiculously lucky in that my job means sometimes I get sent the most beautiful homeware to style in my own home so the interior side of me wasn't crying out in pain constantly.
So what has it taught me?
Not spending is harder than you think – I felt like I was missing out & felt guilty that my children were too when really, they probably didn't notice whatsoever & actually had just as much fun spending time with us doing free things at home or out on walks than they would have if we'd spent money.
Food is the devil – we are massive foodies (hence the ever expanding waistline which I need to sort out) & if we've had a bad day then the last thing I want to do is cook. We spend such a huge amount on food, either takeaways or eating out socially which isn't needed. Now Autumn/Winter is upon us I am all over the slow cooker like a rash (stodgy comfort food!) & it's so easy to bung stuff in first thing in the morning then just leave it which also means no excuse for reaching for the takeaway menu if dinners already cooked.
In some ways, little things can mean a lot – I am definitely one of those people who pick up little things here & there. I pop into Home Bargains for shampoo & end up coming out with 2 bags full of random stuff & £30 down. I've been in there once this month & literally just bought what I went in for & felt fine BUT I would say that little 'treats' like fresh flowers from Aldi for £3.00 (which were banned this month!) do such a lot to make you feel good vs the price.
You have more stuff lying round your house than you'd ever think – honestly, I would say that I am complete opposite of a hoarder & regularly go through my cupboards having a clear out. It's an ongoing joke in our household that if it's not nailed down then it's on Gumtree. I definitely didn't expect to find SO much stuff to sell or get rid of in someway or another & I only did 1x cupboard & the loft!! I will probably end up making quite a bit at the car boot sale given the amount of stuff we have to take so that alone will be around £800. If you're ever short of money, you'd be surprised what you can raise by looking around you. Plus it feels SO good to not be weighed down by 'stuff'.
Think twice – I'm a compulsive person, always have been & always will be. I wear my heart on my sleeve & go with my gut rather than my head which most of the time pays off. This is something when combined with a serious interior/homeware obsession does not gel well & I end up 'falling in love' with something in shops all too often. My new rule is to think twice before buying (unless you're in Homesense…in that case, nothing haunts your like the things you didn't buy guys) & leave it, go away & give yourself a set amount of time (say 2 weeks). If you can't stop thinking about it then go back & buy it, if not then you didn't need or want it that much.
How did you all do? I'd love to hear from everyone that took part, successful or not!
Love,