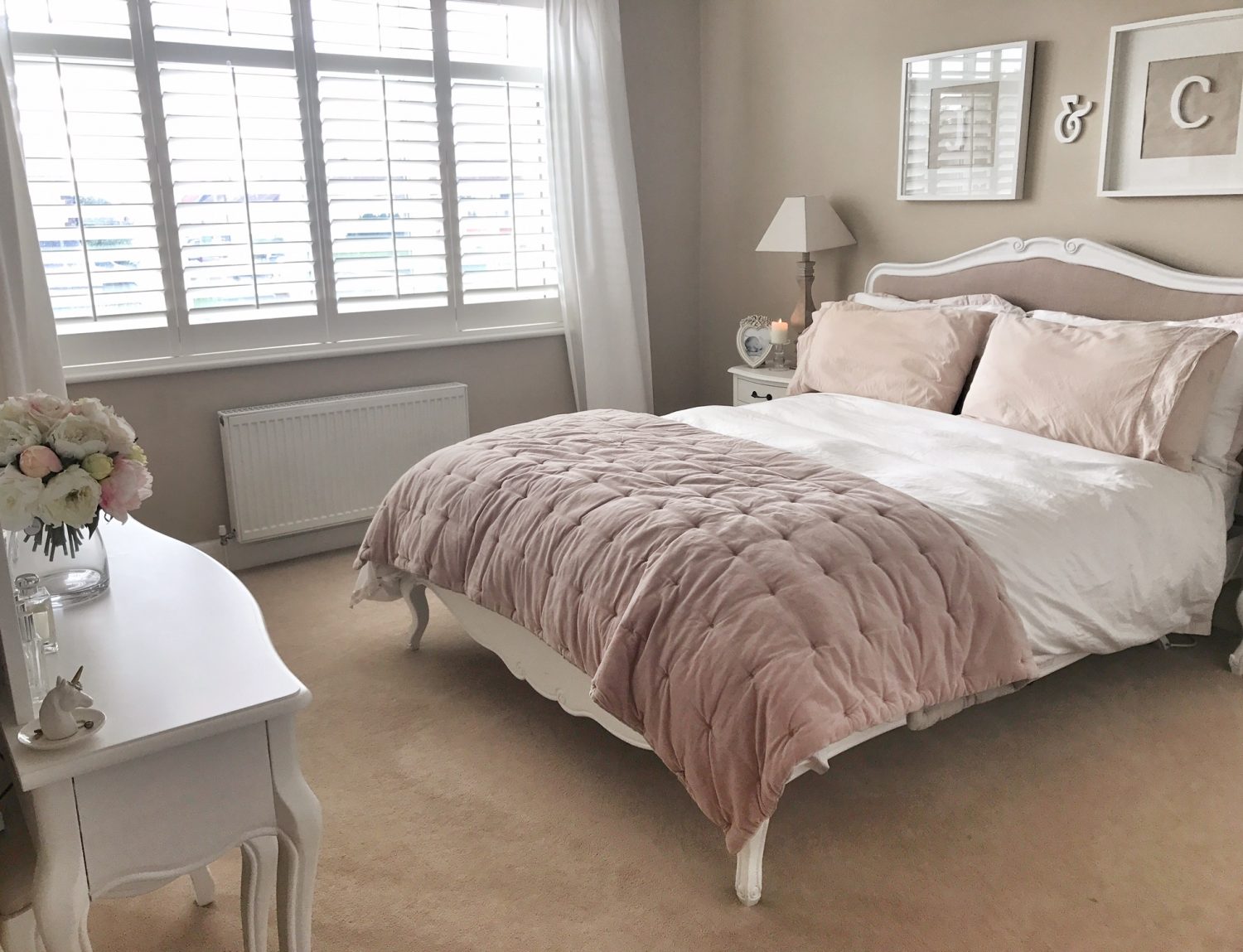 Happy October 3rd! Did you know that today is officially Mean Girls day (if you haven't watched that film 20 times then where have you even been?!). Today is the day where Aaron Samuels asks Cady Heron "what day is it today?" & she replies "it's October 3rd" so in a nod to the incredible film, another quote is "on Wednesdays we wear pink" (I mean technically it's not Wednesday but we'll over see that) this blog is all about PINK. Specifically pink interiors.
Over the past year, pink interiors have made a huge comeback. Gone are the days of oyster pink bathroom suites; I'm talking about cleverly used paint or accessories to add a feminine look to any room.
On the last series of the Great Interior Design challenge, a pale pastel peach pink was used by one of the contestants. Interior designer & judge Kelly Hoppin, who is a fellow neutral lover, declared that peach was never going to make a comeback which launched a whole Instagram frenzy of people disagreeing & the hashtag #returnofthepeach.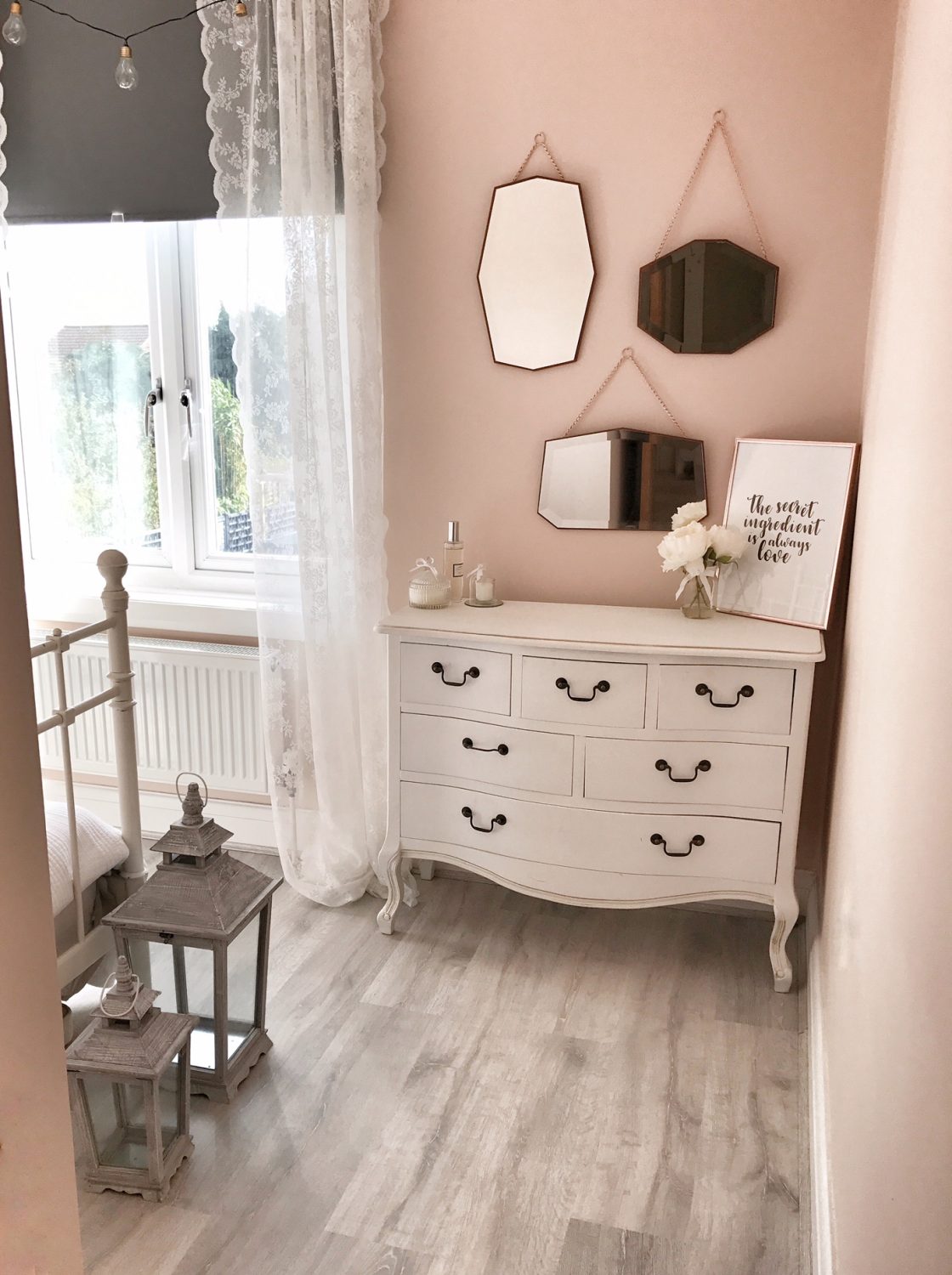 Many of you actually voted for me to use Farrow & Balls beautiful 'Pink Ground' (which is in my opinion the PERFECT peachy pink) in my spare bedroom makeover last year so it can't have died in the 80's. I absolutely love the shade & the soft, delicate look it gives the room as well as adding warmth.
So how do you make pink work in your home?
Go for the right shade –
If you're a 'loud & proud' interior lover then go for a statement pink which is going to instantly make a space look vibrant. If you're a bit more of a neutral lover like me then you can still use pink in your interiors but go for a soft, delicate blush pink. Or if your husband is moaning that he couldn't possibly sleep in such a girly room then go for a paint with pink undertones that is 'barely there'.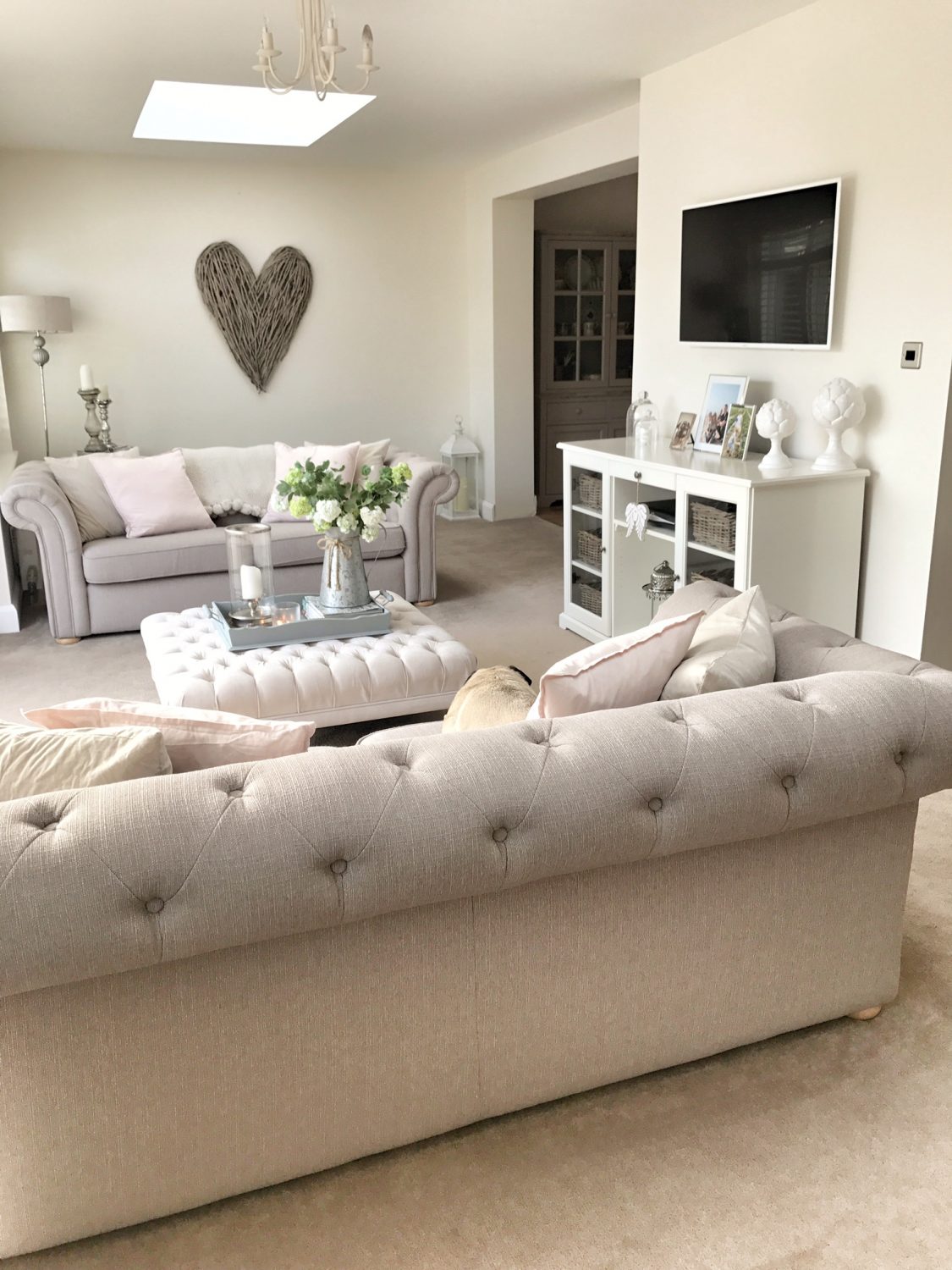 Use accessories –
You don't have to paint your walls pink or commit to wallpaper; sometimes all you need to do is add some accessories to give a bit of a pink colour scheme which can also be easily changed if you get bored & fancy a change. Think pink scatter cushions, throws, towels in a bathroom or art work.
Have a pink statement piece –
Have one item in your room that just speaks for itself. Whether that's painting your front door pink for a real touch of curb appeal, painting a large mirror using pink paint or adding a giant pink rug.
Incorporate complimenting tones –
Pink is such a gorgeous colour when combined with complimenting tones. Pink & grey is the obvious choice as they seem to just go beautifully. Pink & white are another good match (well, because white goes with virtually everything!) & my favourite colour combo is pink & gold for a dramatic feminine look which is SO bang on trend at the moment.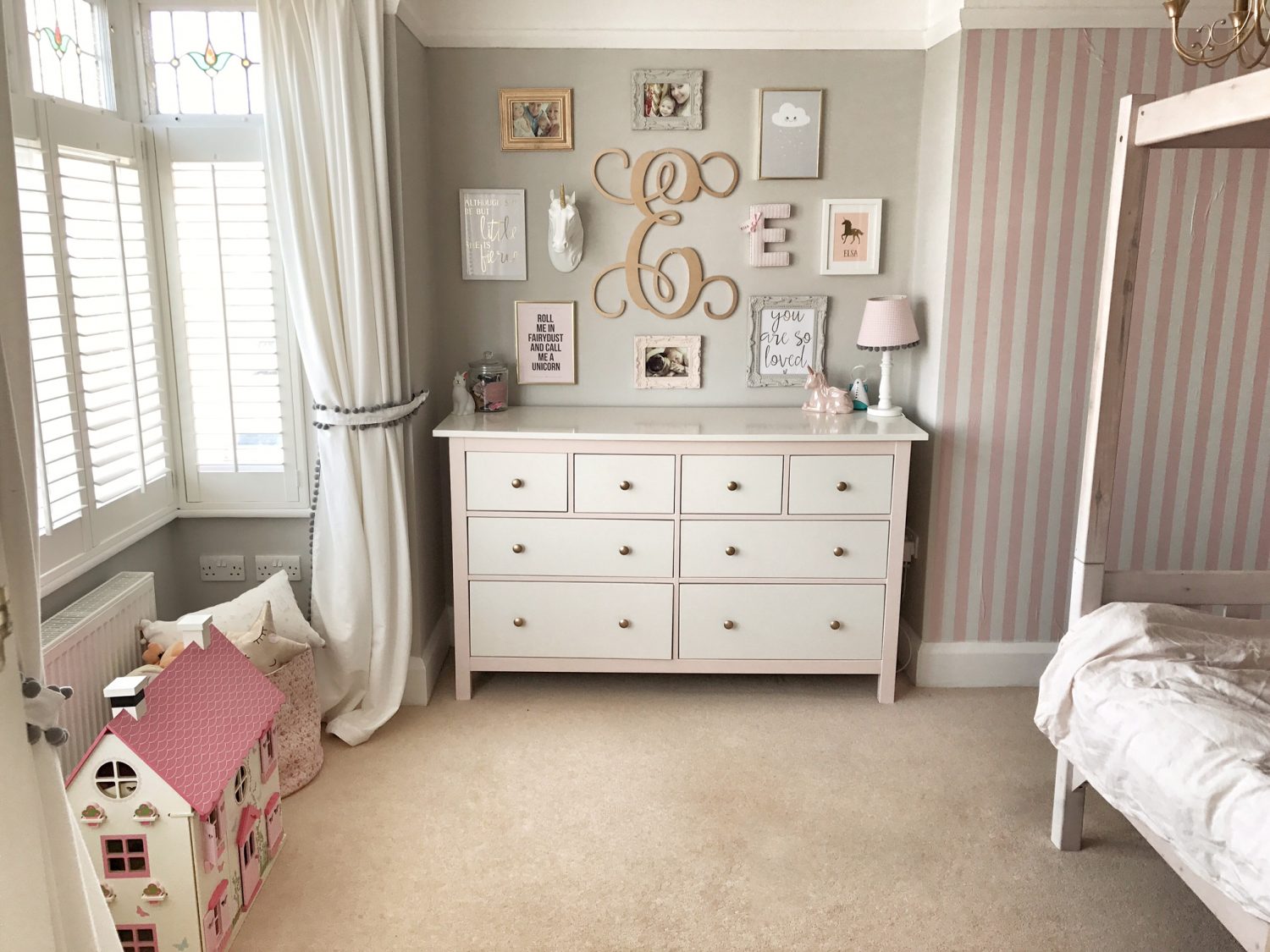 Go all out –
Pink is the colour of the moment; it's taken over the world of interiors & fashion to be named the colour of 2017 so don't be afraid to jump on the bandwagon & use it.
Even if you aren't in to pink interiors….at least make sure to wear pink, because otherwise you definitely can't sit with us. Happy Mean Girls day!
Love,