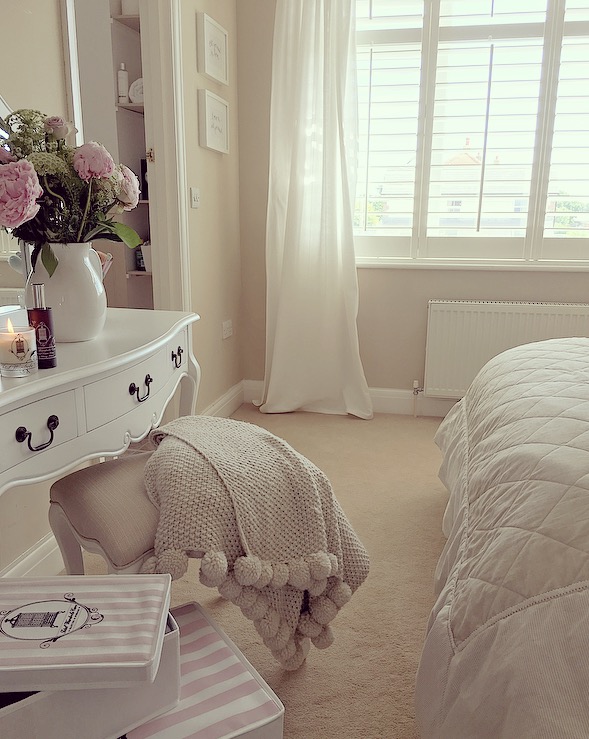 During the winter your bedroom becomes a place of sanctuary or a retreat from the dark, cold & wet weather going on outside. In the Spring it's somewhere to retreat to unwind & rejuvenate with sun-kissed freckled skin.
Before you know it, it'll soon be time to once again dig out our thick duvets, have the heating on 24/7 & beg to hibernate.
I always say that the bedroom is somewhere which should be your sanctuary. It's a room which is designed for relaxing & should be organised, clutter free & as restful as possible so I've teamed up with Total Wardrobe Care to show you how to create the perfect cosy bedroom using our senses.
Touch –
The most important sense in your bedroom is touch & it's definitely all about texture. Your bed needs to become a magazine-worthy to look at & soft under the fingertips.
Thread count plays a big part of this so it pays to buy good quality bedding. In Winter or if you really feel the chill then flannel sheets or an electric blanket is a godsend. Go for luxury bedspreads or faux fluffy throws to layer for chilly evenings & to add a statement.
Sight –
This is when having a beautiful bedroom comes in handy & nothing will be calling your name more than somewhere you truly love. Spend some time giving your bedroom a fresh lick of paint in a warm & cosy colour, replace bobbly bedding & give tired chest of drawers a lick of paint.
In order to be able to see your Pinterest worthy bedroom, invest in some table lamps for either side of your bed to use as mood lighting rather than using a glaringly bright ceiling light or to create a proper little den, go for fairy lights & candles for that soft warm glow.
Make sure everything has it's place & is organised nicely. The last thing you want to see when you open your eyes first thing in the morning is a messy cluttered room so invest in some pretty storage boxes to keep all your essential but unsightly items tucked neatly away & out of sight.
Smell –
Smell plays a surprisingly large part of helping us to relax & unwind so it definitely should be underestimated. Candles can be used not only to create a warm atmosphere such as above but also to make your bedroom smell gorgeous & your body to drift off more easily.
Natural oils such as May Chang (known as the 'oil of tranquility but also has amazing anti-moth properties so is perfect for the bedroom as it stops the dreaded moth holes in all your favourite clothes) or lavender has been long known for it's sleep inducing properties so using room/garment spray, scented candle, defuser, sachet/pouch, drawer liners or an essential oil on your pillow is proven to work.
Sound –
The sound of our favourite Netflix series may be welcome however watching TV before bed probably isn't the best idea as it interferes with our natural circadian rhythm aka body clock.
Try listening to something calming & relaxing such as chill out music or appreciating the silence.
Taste –
Everybody knows that cheese & caffiene is a big no-no before bed but what should you eat or drink to prepare you for a good nights sleep?
High protein foods are your best bet for sleep inducing & drink wise either warm milk or sipping chamomile tea.
Tidy home tidy mind –
So this isn't technically a sense in itself, but I would say is the crucial part of having a restful bedroom & the best sleep you've had in years. Personally, I find myself most relaxed when my home is organised which is where Total Wardrobe Care comes in with their ranges of clothing storage, shoe care/storage & the dreaded anti-moth (who're out in full force at this time of year!) decoys.
Clothes should be organised nicely in wardrobes or folded in drawers, bedding should be clean & fresh, shoes should be stored away appropriately. You simply cannot relax when your wardrobe is bursting at the seams or you're currently supporting the 'floor-drobe' look.
Pack winter clothes away in storage bags or boxes which will free up some room & pop them in the loft or out of sight. Then get to work decluttering using my tips here on how to master storage & organisation within your bedroom.
Love,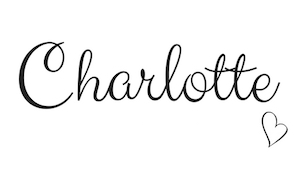 *This is a sponsored post