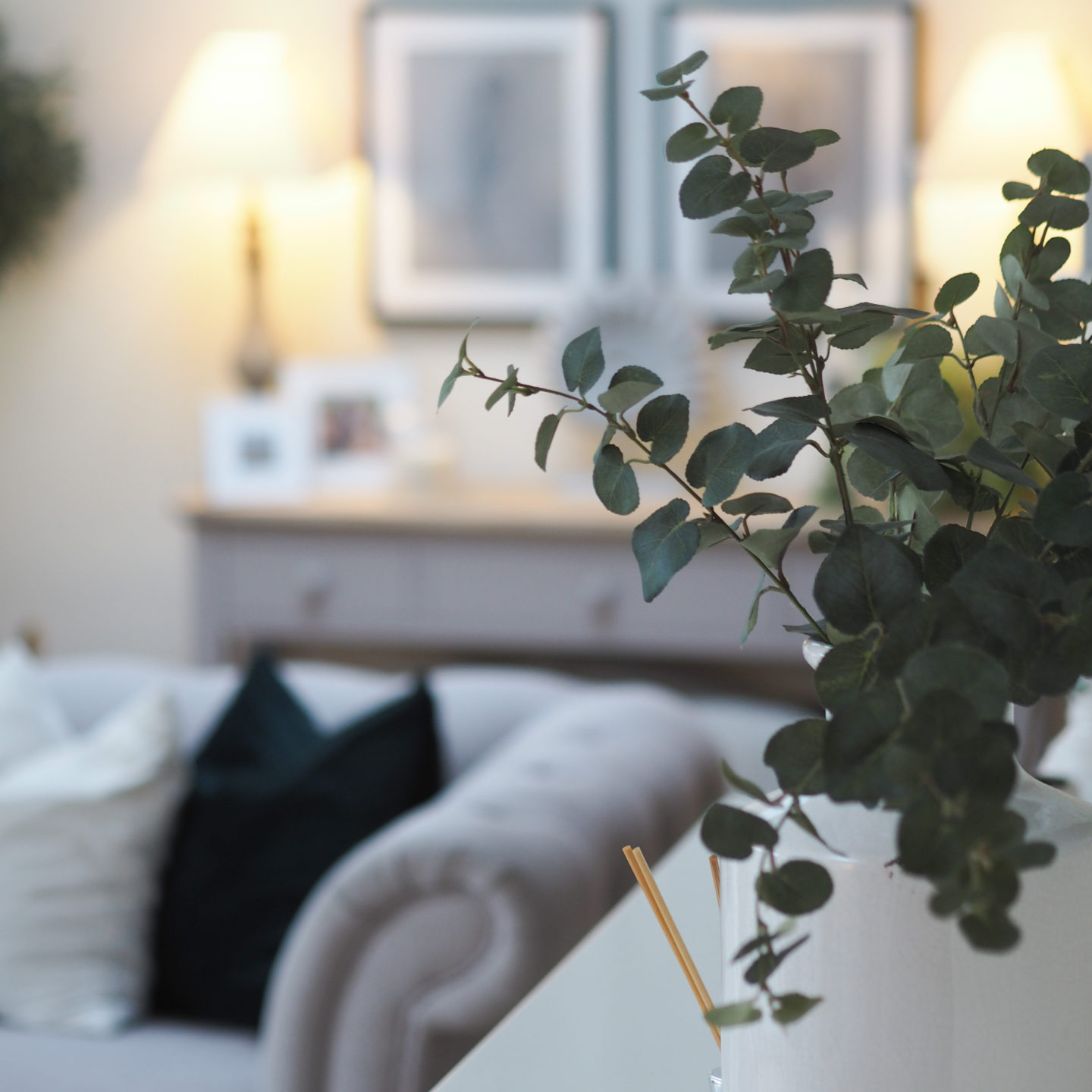 Hello 2020! A brand new year & I'm still getting over the fact that the Christmas decorations had to come down….it instantly feels so bare & soulless without the festive foliage & twinkling fairy lights.
'New Year, New Me' is in full force & personally I've got a few resolutions which now 2 weeks in have been going well but not only does it feel like the right time to make changes to ourselves but I also feel this sudden urge to redecorate & change up my home too. Anyone feel the same?
We've even ordered some new sofas in the January sales which I'm super excited for considering our cat Percy has ruined these!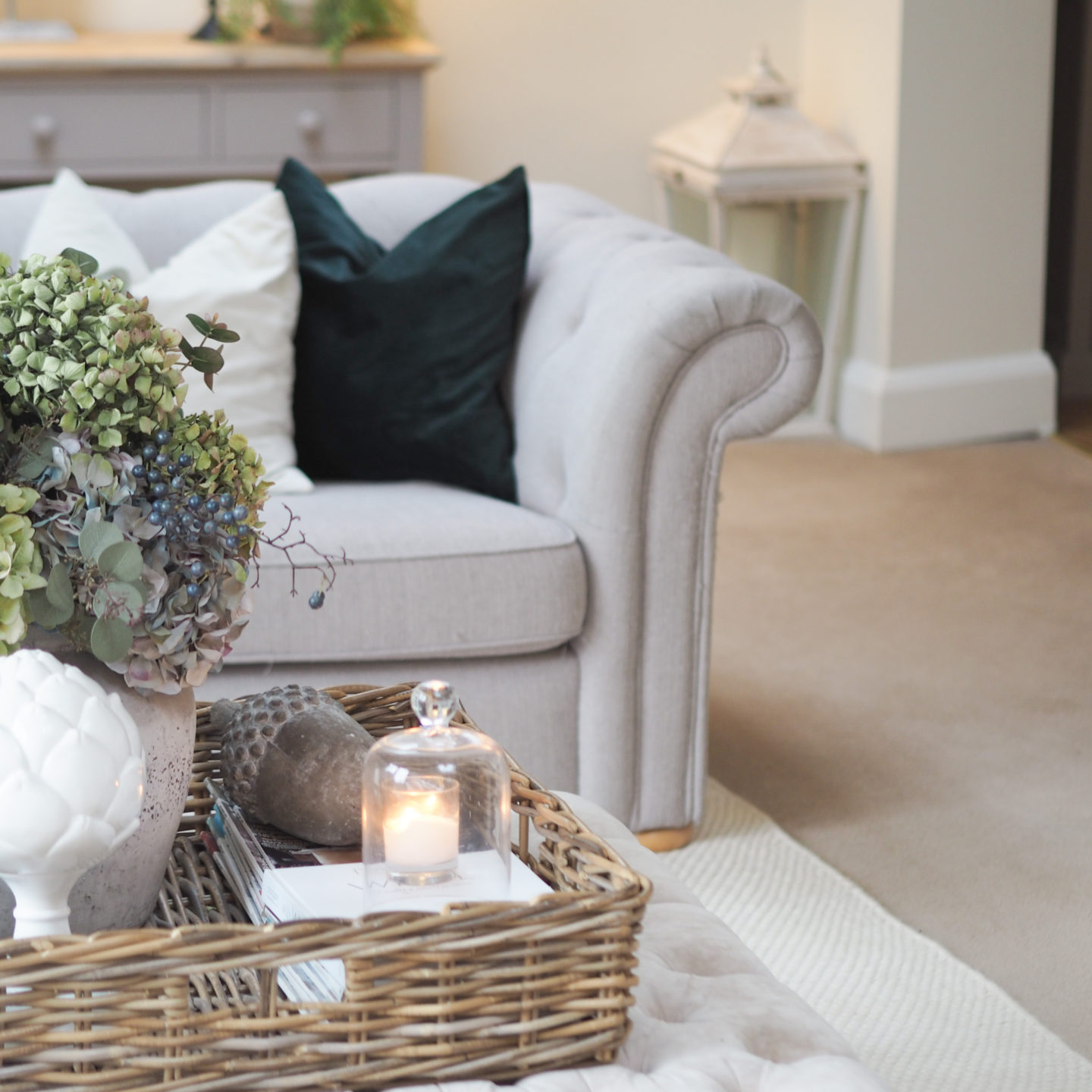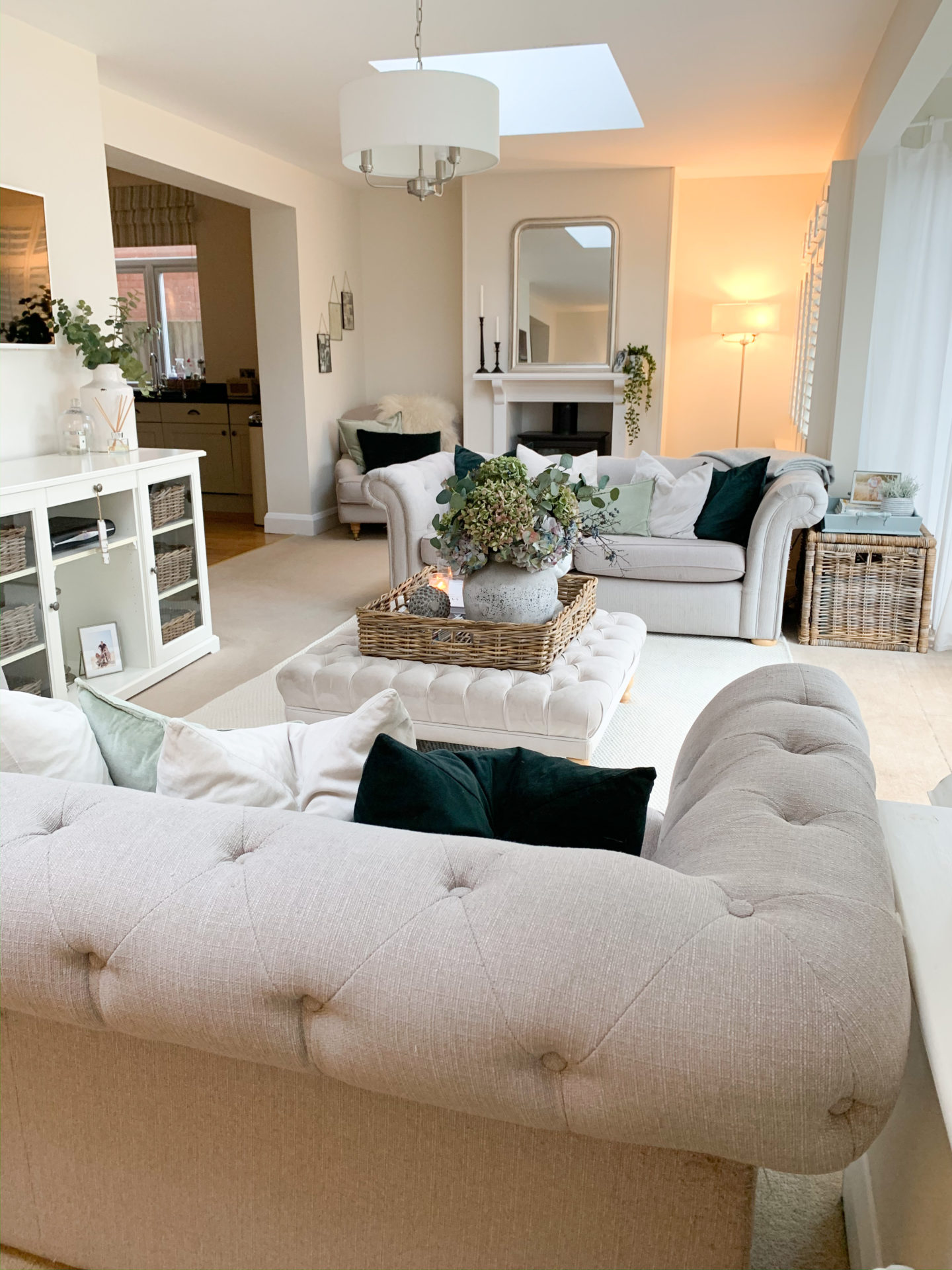 I'm a big lover of 'styling the seasons' & our loft is full of soft furnishings & decor items which I regularly mix up (mainly because it fulfils my need for change & a new interior look without breaking the bank!) but January has always been a bit of a limbo month. Too early for the blush pinks of Spring just yet.
So I decided to embrace some green into the living room which has been popping up within the world of interiors & fashion over the past few months & I couldn't love more. Inspired by nature, still fairly neutral & adds a gorgeous contrast.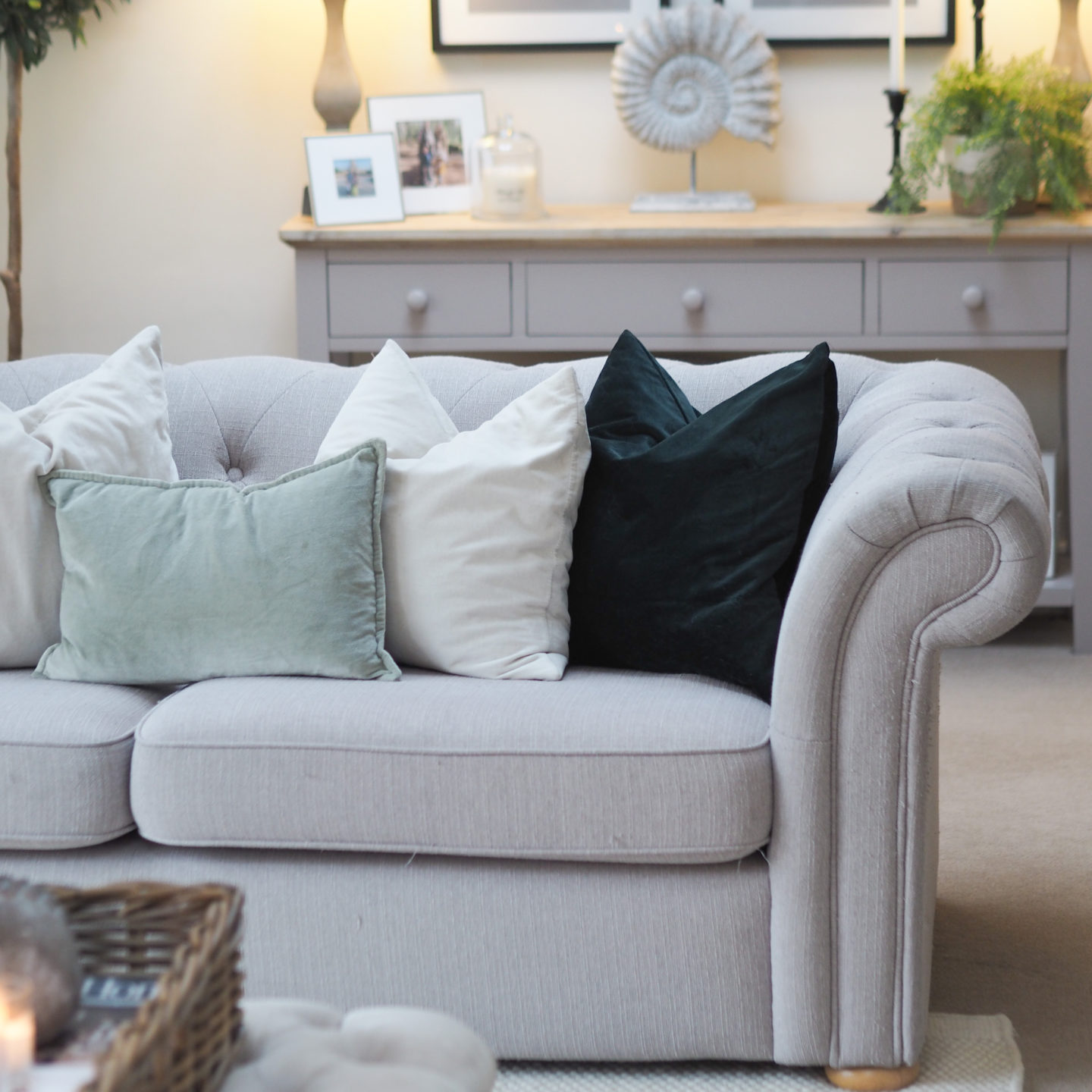 I found these gorgeous deep emerald green cushions from the SANELA range at Ikea. They were a bargain at £6 each & I got 4x 50x50cm then a 40x65cm to go on the armchair. I also found similar for £6.99 from H&M here.
The cream/beige ones are also from IKEA as part of the same range & I usually have these out year round as they go with everything! You can find them here.
The pale green cushions were from Etsy & are a beautiful sage colour, the perfect tone to soften the look as I was conscious of my neutral routes & didn't want to go too dark. They are handmade & brilliant quality!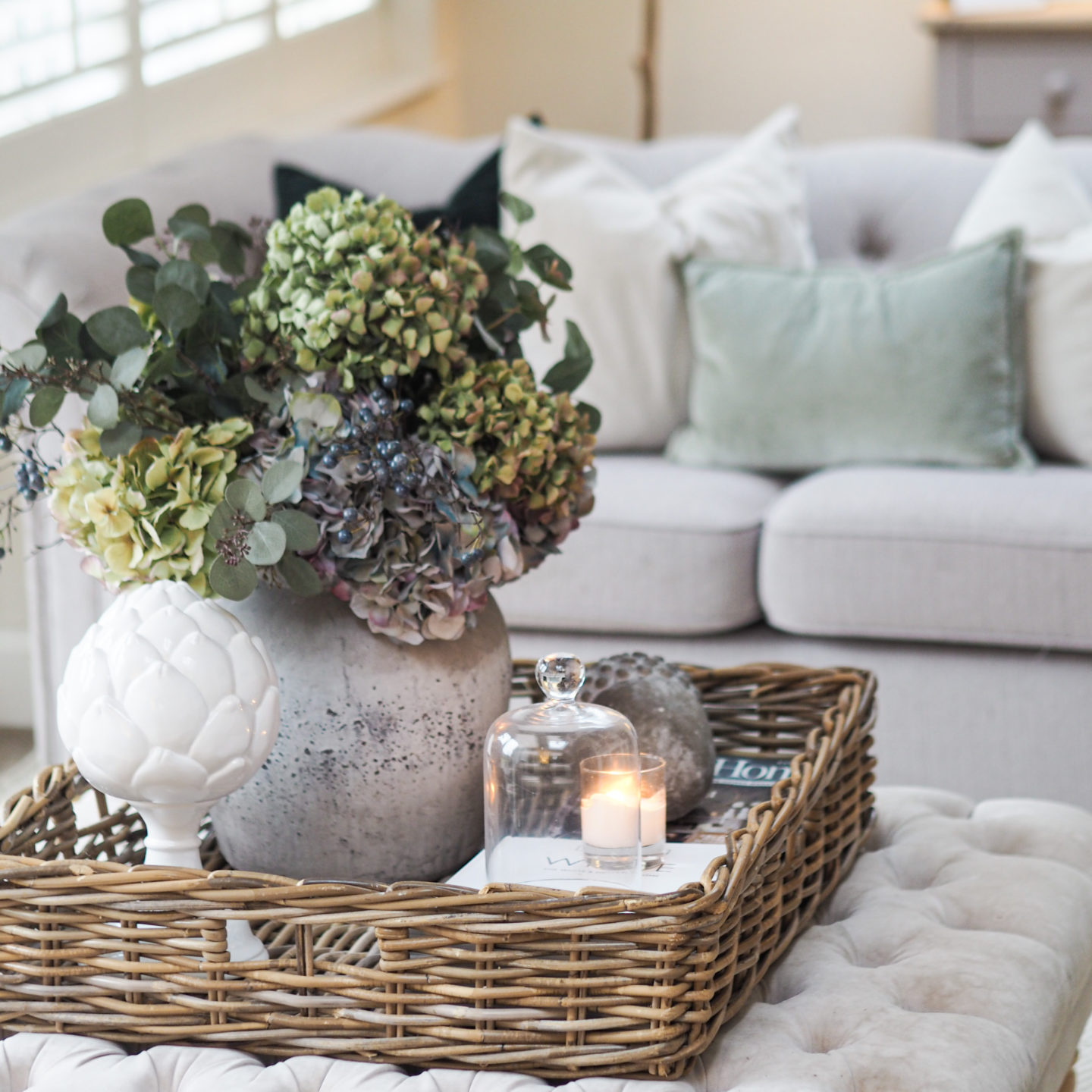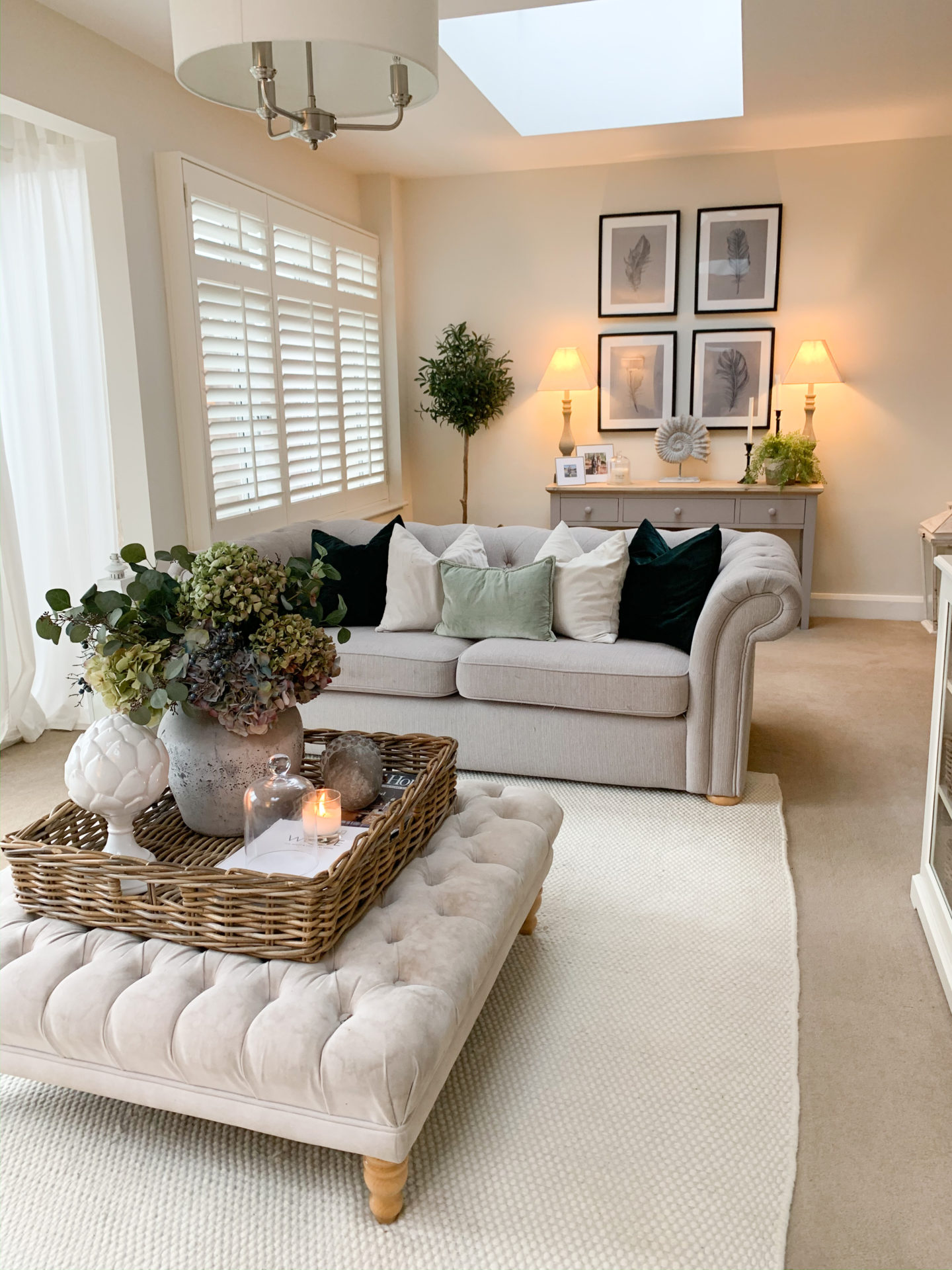 I swapped the usual display on the oversized footstool around & moved the usual big white Neptune hydrangea arrangement with one a bit more seasonal looking. The concrete look vase was from Neptune & the flowers are a mix of real dried hydrangeas (the green) then artificial types of eucalyptus, berried twigs & lilac hydrangeas all from Hudson Home.
I've also added in a few black accents & I'm really loving the contrast it brings. First up I painted the Ikea Ribba frames with the feather prints above my console table, turning them from white to black & then styled with these gorgeous candle sticks from The White Company. I also added in this bargain artificial plant from Matalan because I ended up killing the real version in about 2 weeks.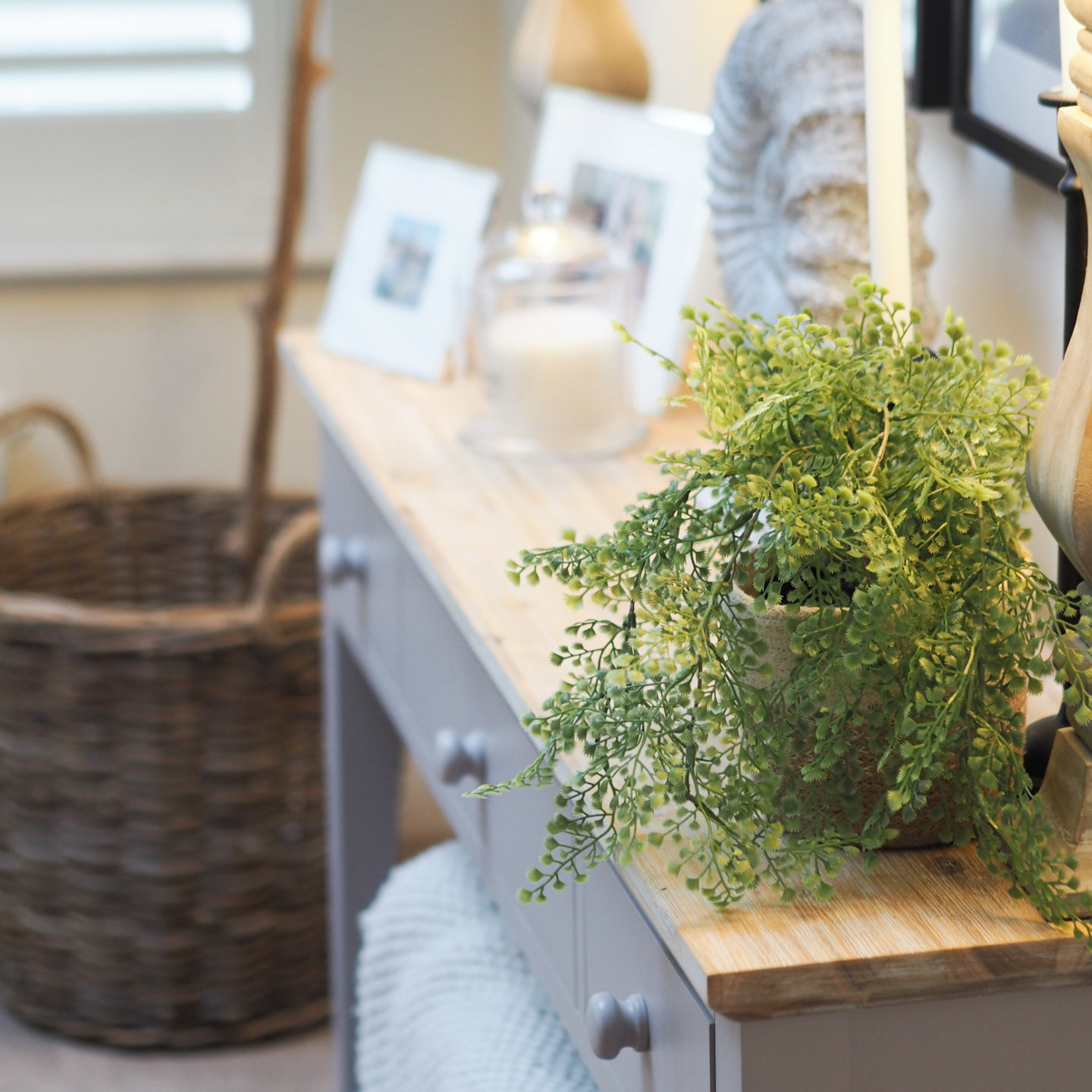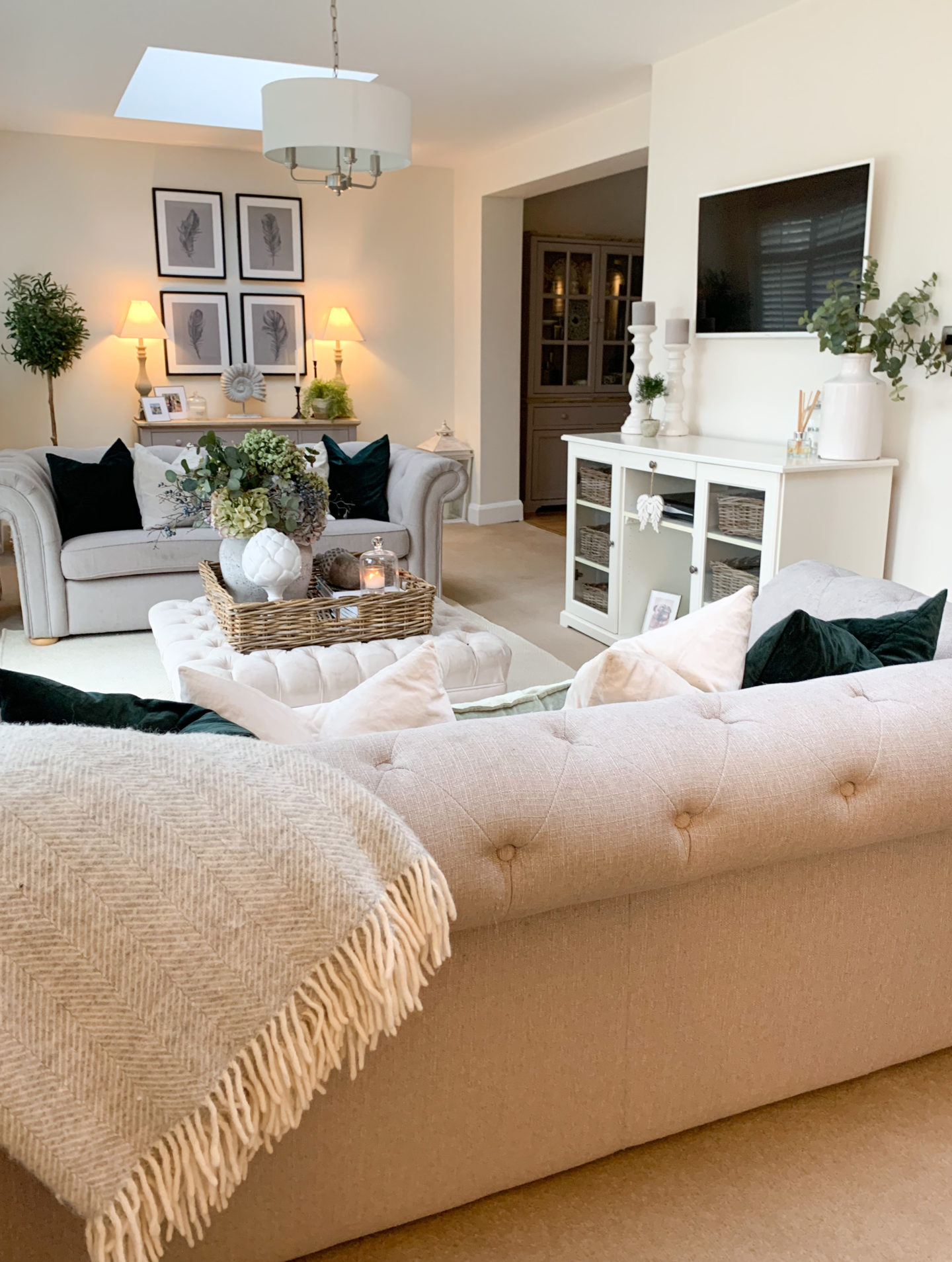 Finally I added a couple more plants around the space to make sure each area had some hints of green to draw it all together. Now I'm looking around the rest of the house wondering what I can get my hands on & embracing this new slightly darker look I seem to be loving!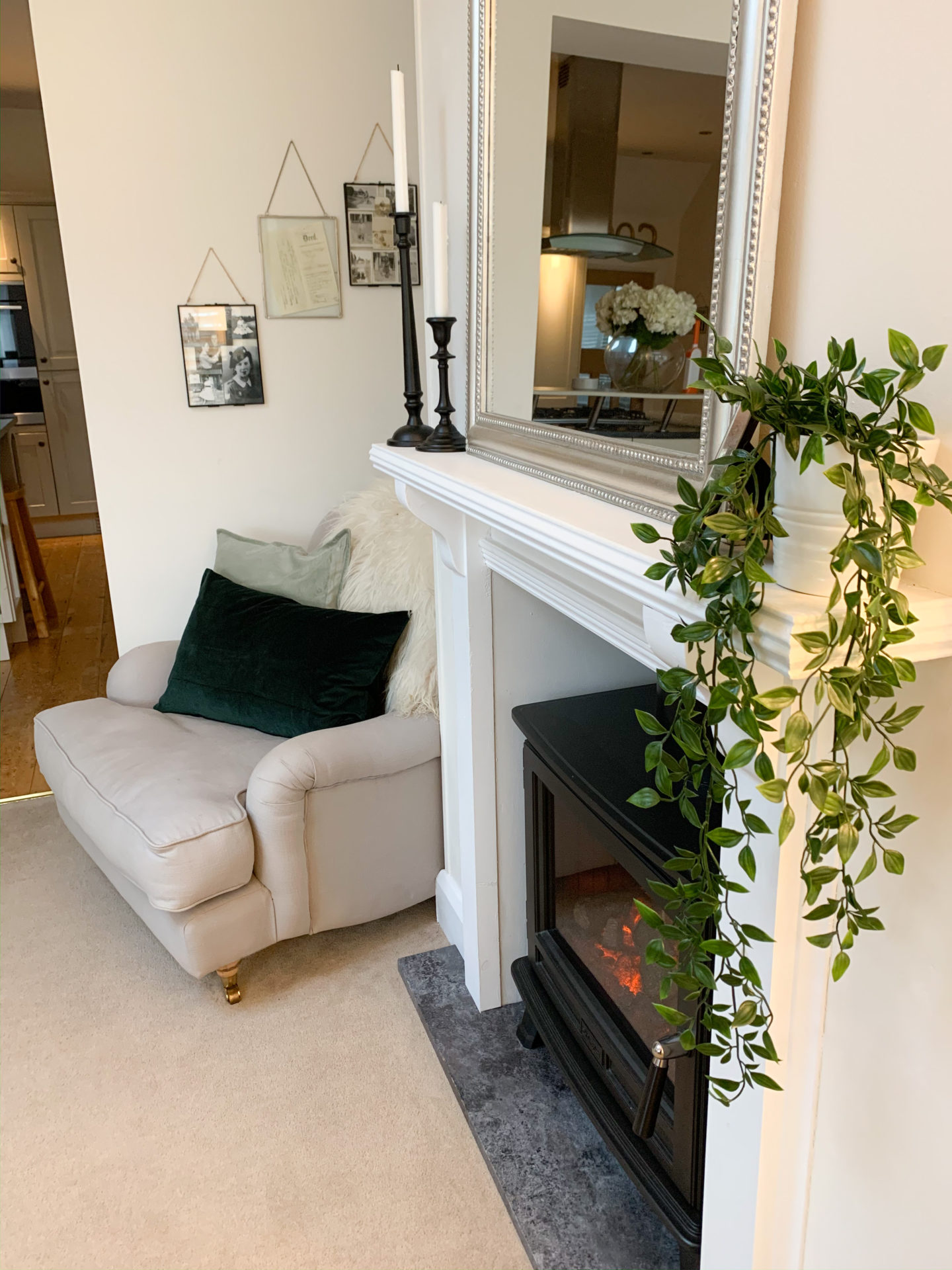 Have you got plans to make changes around your home this January?
Love,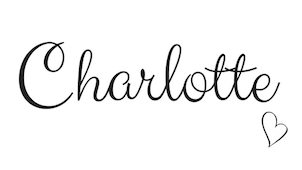 *This post contains affiliate links