Those of you that have been following me for a little while will remember when my best friend Sian had her baby girl Sienna 6 weeks early. I sprung in to action & whilst they were in NICU I basically broke in to their house & in a few days transformed their spare bedroom in to a beautiful nursery to surprise them. You can see it here.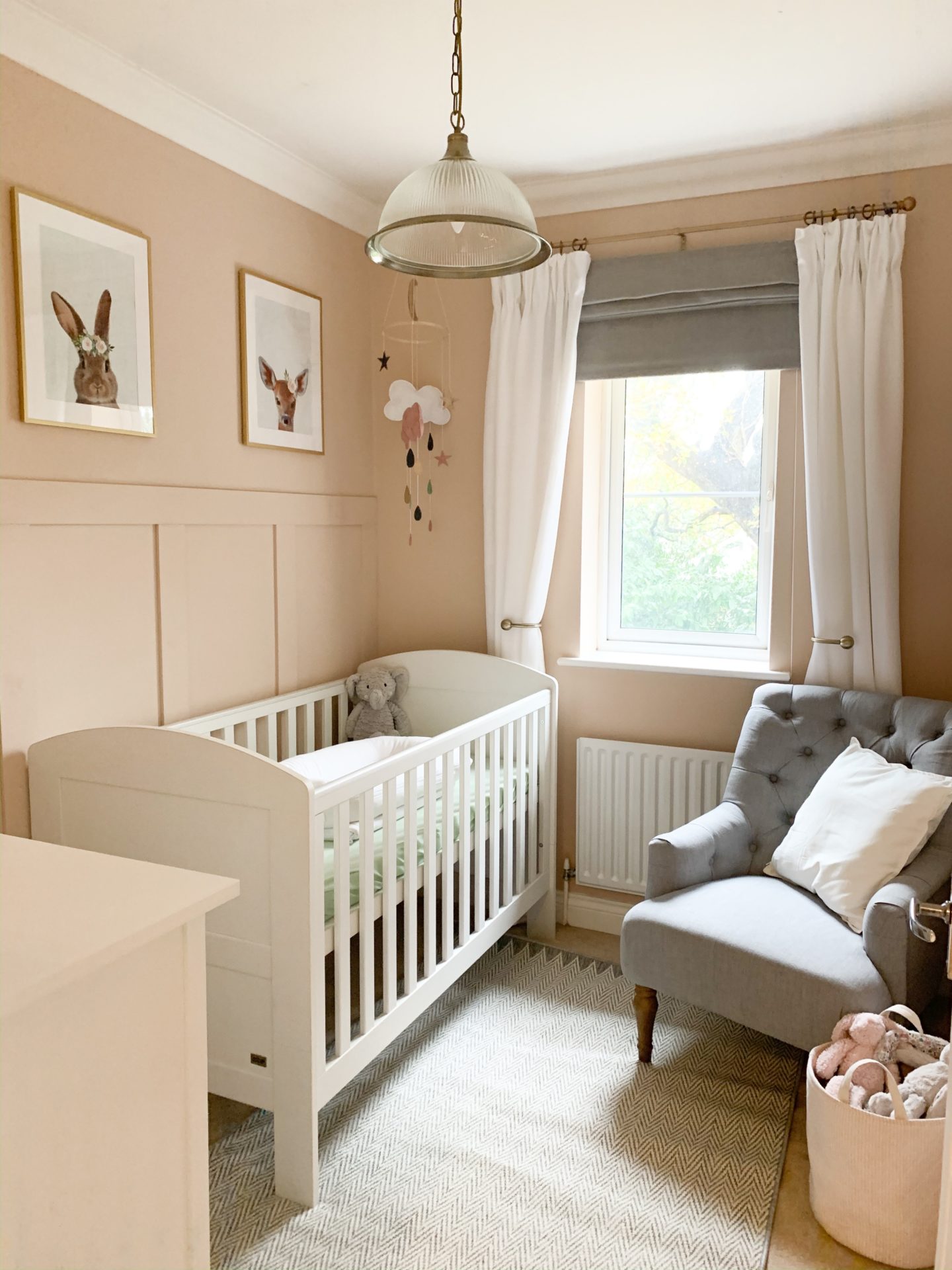 This time around, I've had a bit more time on my hands as I started planning earlier knowing that this little one may decide to make an early appearance too. I've been squirrelling away behind the scenes but kept it quiet on Instagram as I didn't want to give anything away & banned both Sian & her husband Carl from opening the door.
A couple of days ago, on the morning of the baby shower I threw for her, I revealed the nursery for baby girl no2 & couldn't be more pleased with how it turned out…
Here are a few before pictures –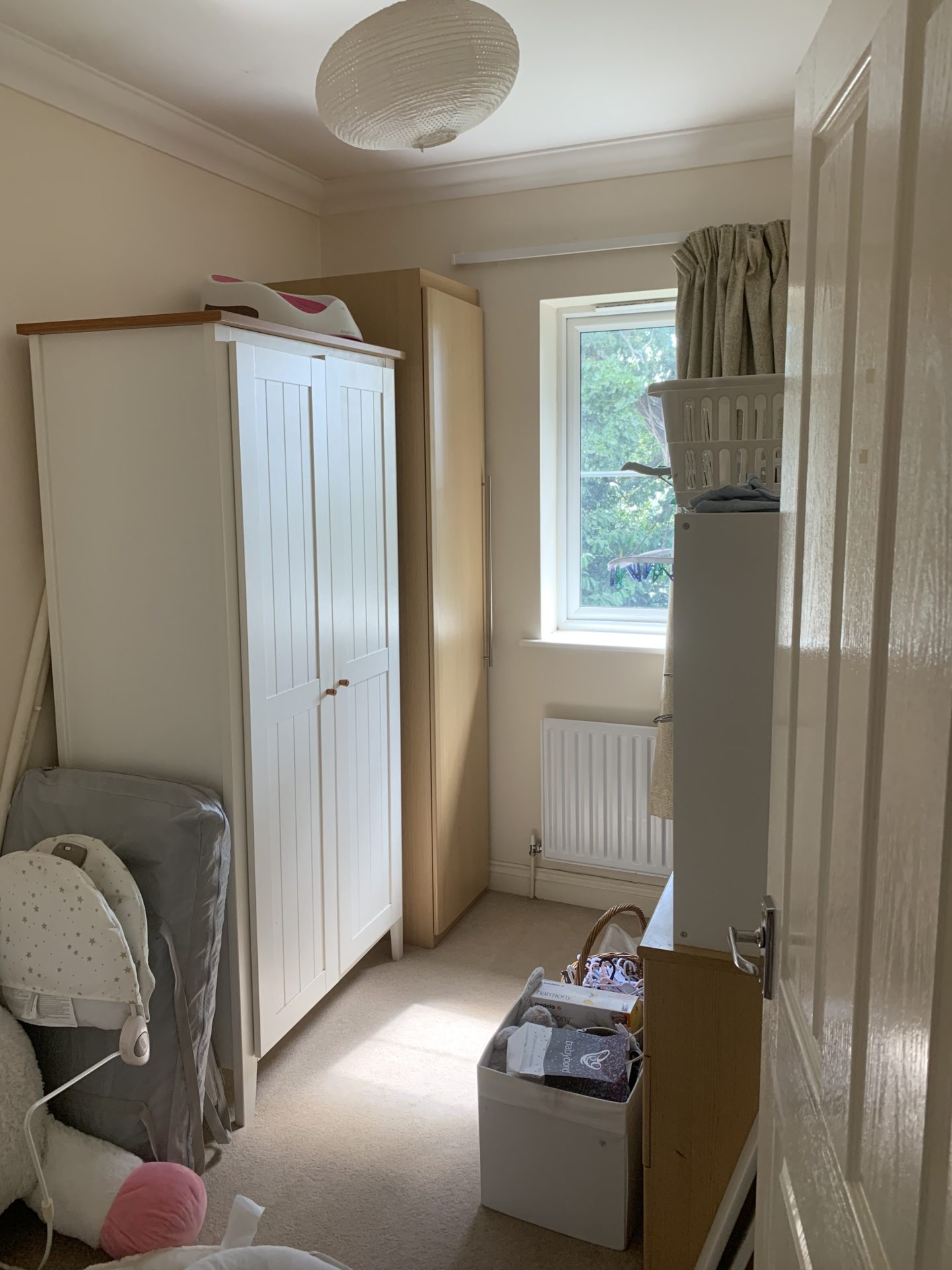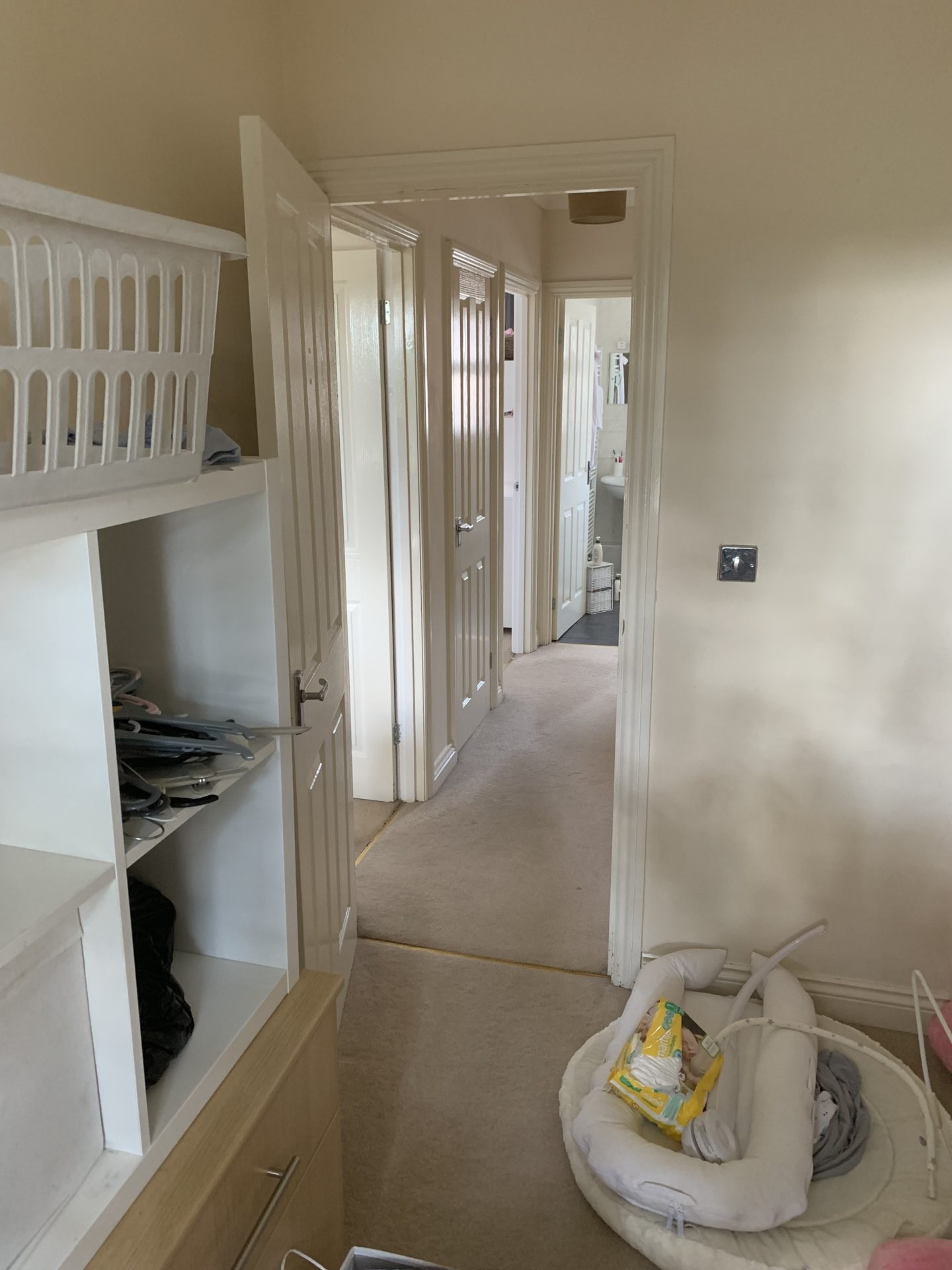 This room is absolutely teeny tiny. It's 2m x 2.6m so configuring it was a bit of a tricky one but with a bit of playing around I managed to comfortably fit in the cot (this was Sienna's from the Mamas & Papas 'Harrow' furniture set), a chest of drawers (the Ikea Hemnes) & the most stunning grey buttoned armchair which is the perfect size & an absolute bargain as well.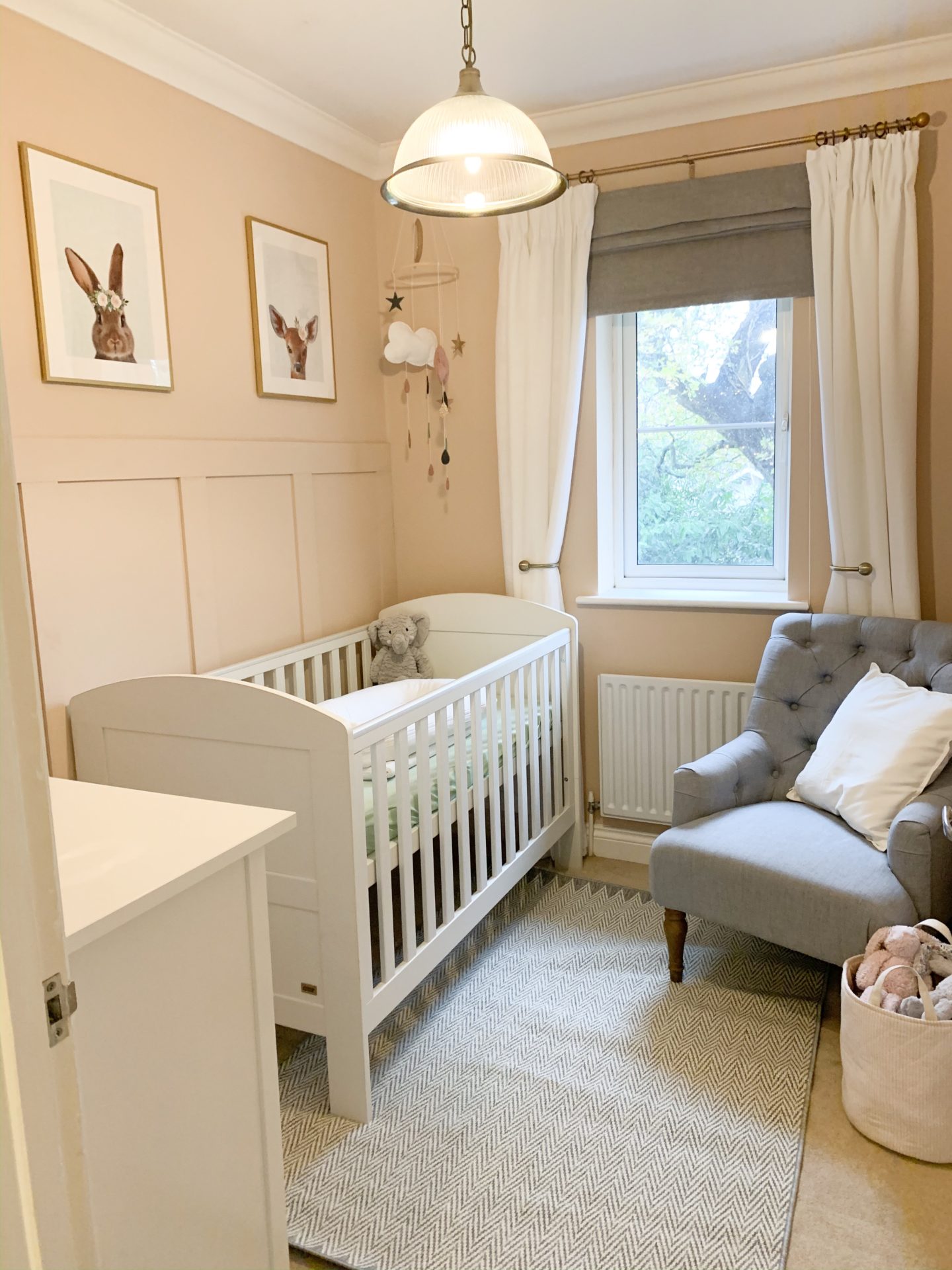 The main feature in this room is the panelled wall, this was done by my absolutely incredible mum & stepdad (who built their own house so knocked this up in about an hour!). I wanted to do something a bit different whilst also being aware that I couldn't go too crazy as it's a rented house. This was super easy to do using MDF attached to the wall & looks so effective.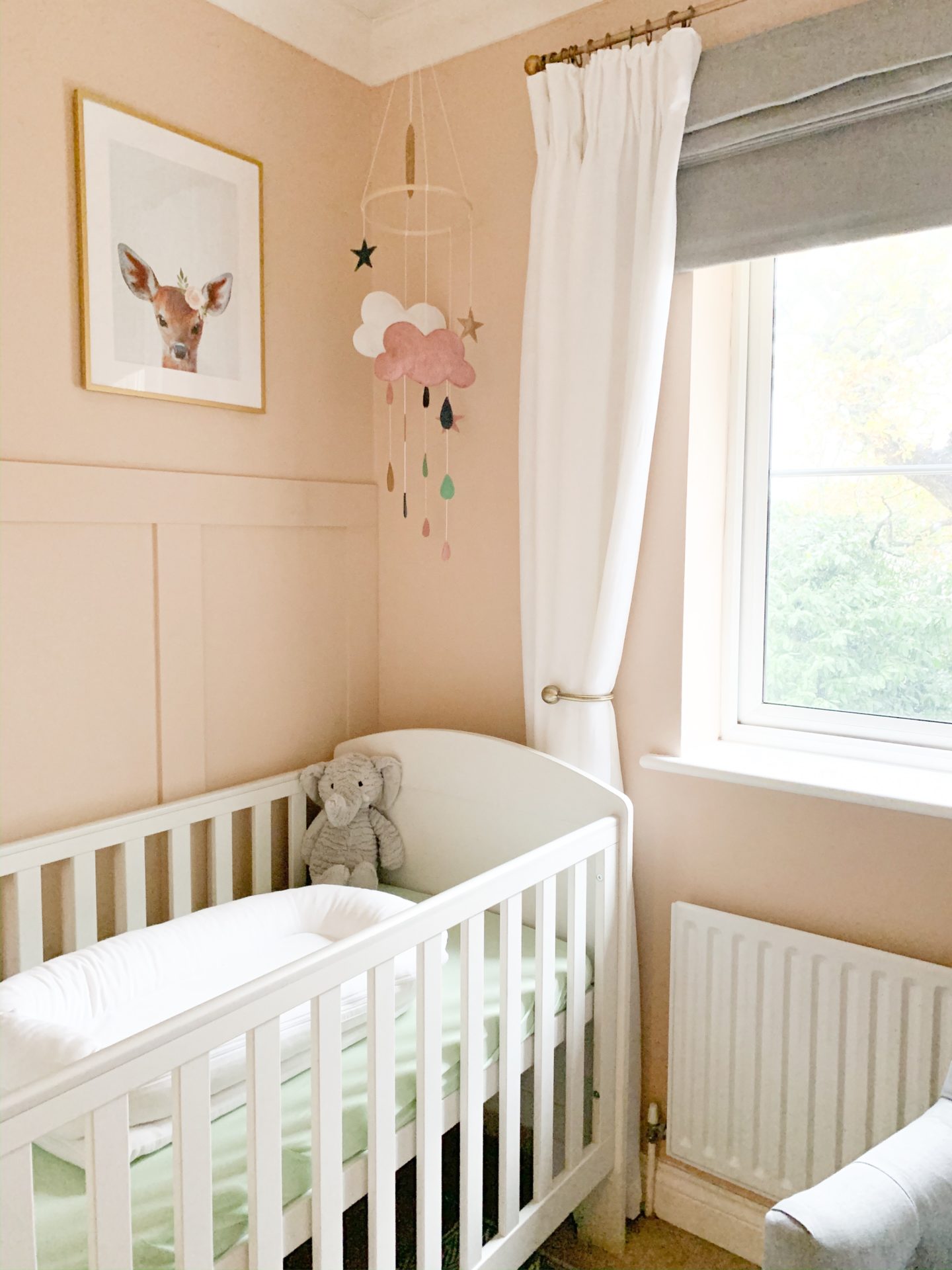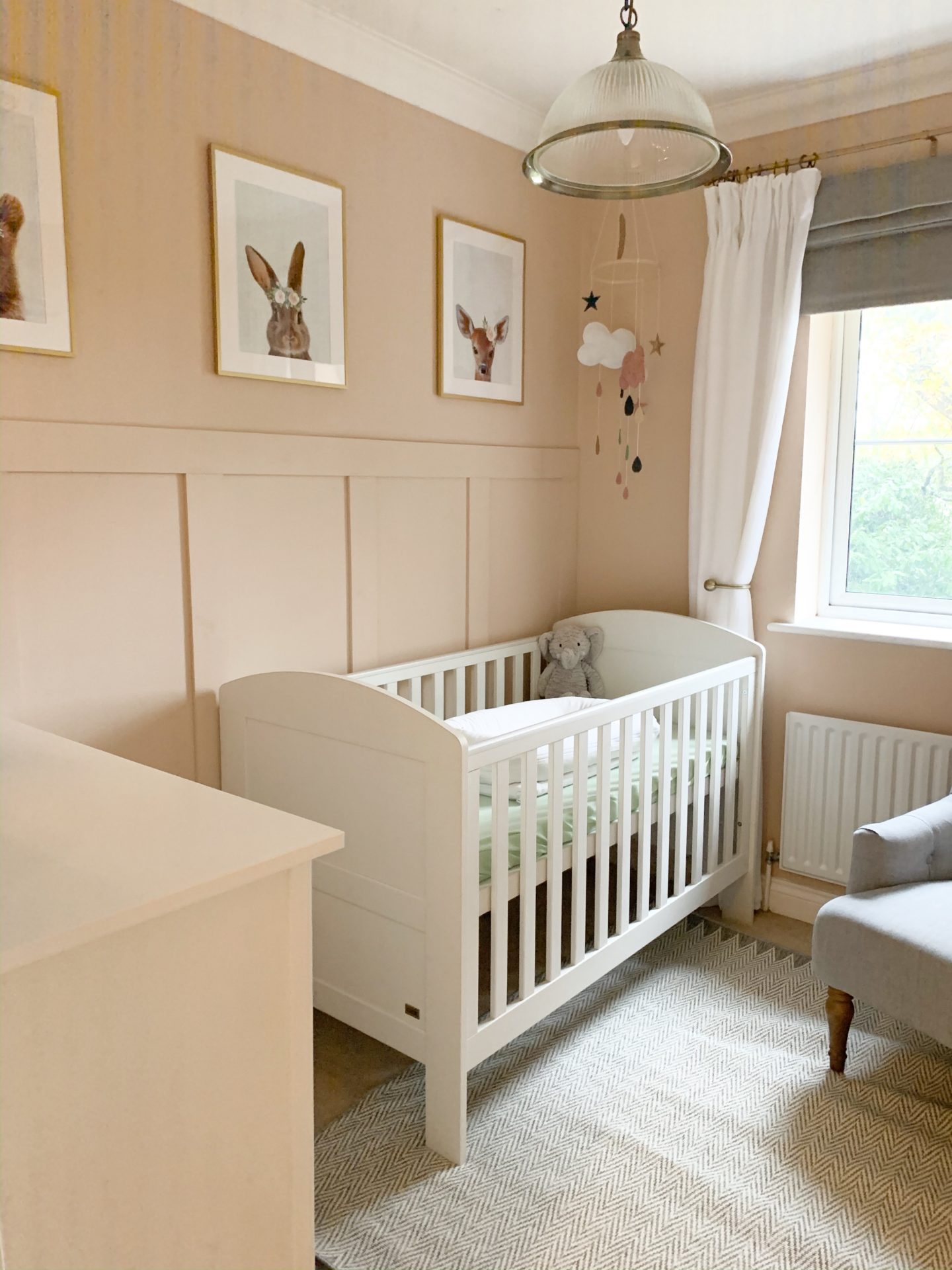 Instead of going along the usual grey or white route, instead I opted to go a bit more bold with a mix up of F&B 'Setting Plaster' from the wonderful Decorating Centre Online #gifted. This is the same colour that I used on my wardrobe makeover in Elsa's new bedroom a few weeks ago & is such a gorgeous delicate warm peachy pink.
I normally use chrome when designing, but gold looked so lovely against the pink & grey that I decided to add in some gold accents.
The grey black out roman blind & white pencil pleat curtains were both from Dunelm, as well as the bargain £10 gold curtain pole & tie backs.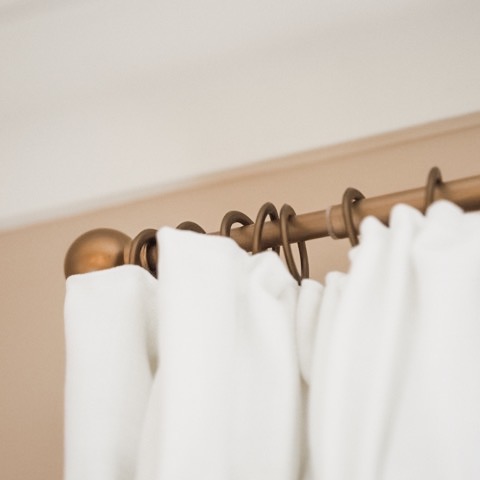 The rug was a bit of a nightmare & after sourcing one to be told it was out of stock until January followed by being delivering the wrong one (a black one of all colours!) I eventually went for this one to anchor the furniture. It's super practical too being an indoor/outdoor so will be easy to clean should any spillages (we all know what it's like with a newborn & lets face it, nobody wants to be scrubbing wee/poo/sick/god-knows what out of a wool carpet) occur. It's also really reasonable at under £50 & I love the subtle herringbone look.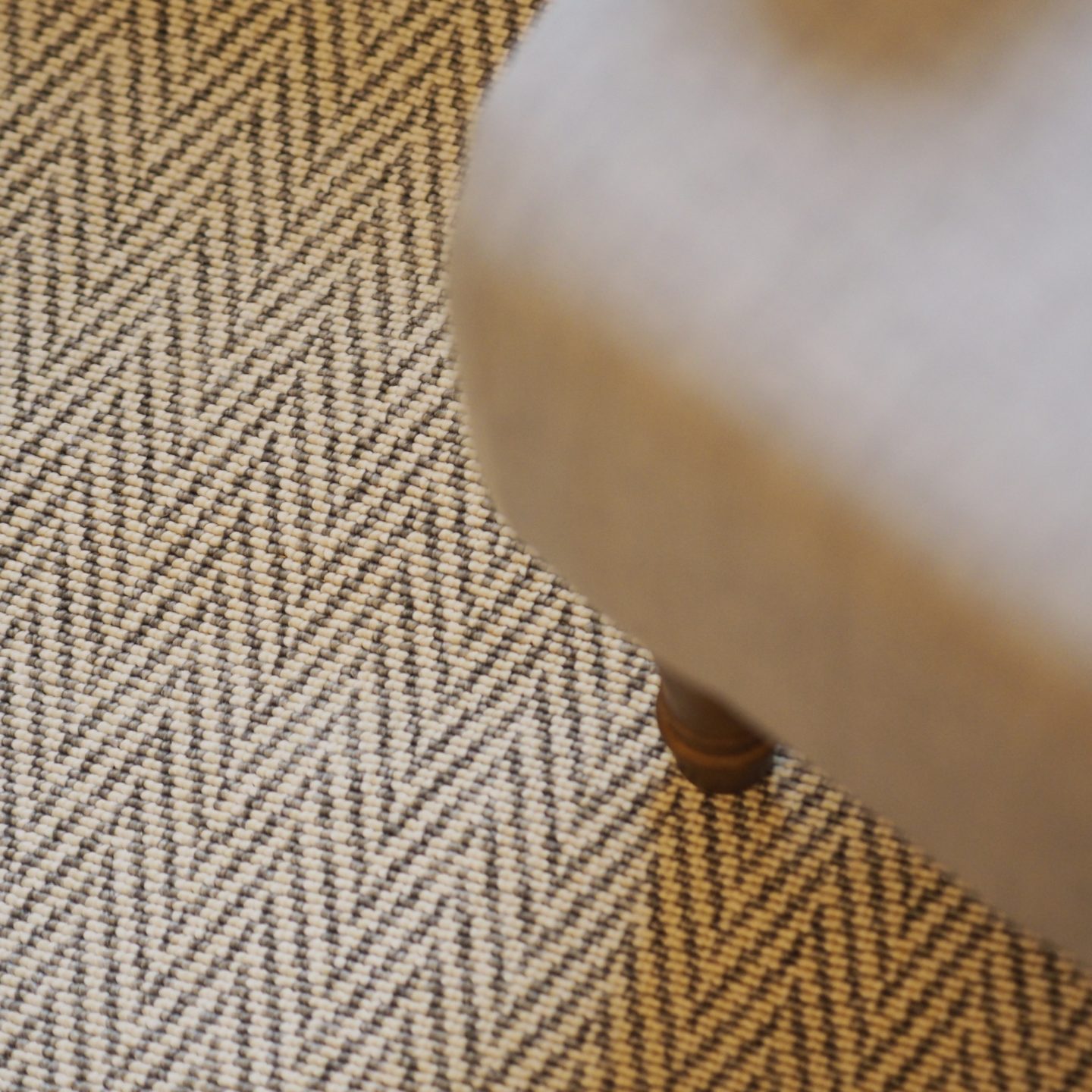 As no name has been decided on yet I went for some three woodland animal prints from @alicesaccessories #gifted, these are super cute & are wearing little flower crowns which are perfect for a little girls bedroom. These are framed in Ikea LOMVIKEN 40 x 50cm gold frames.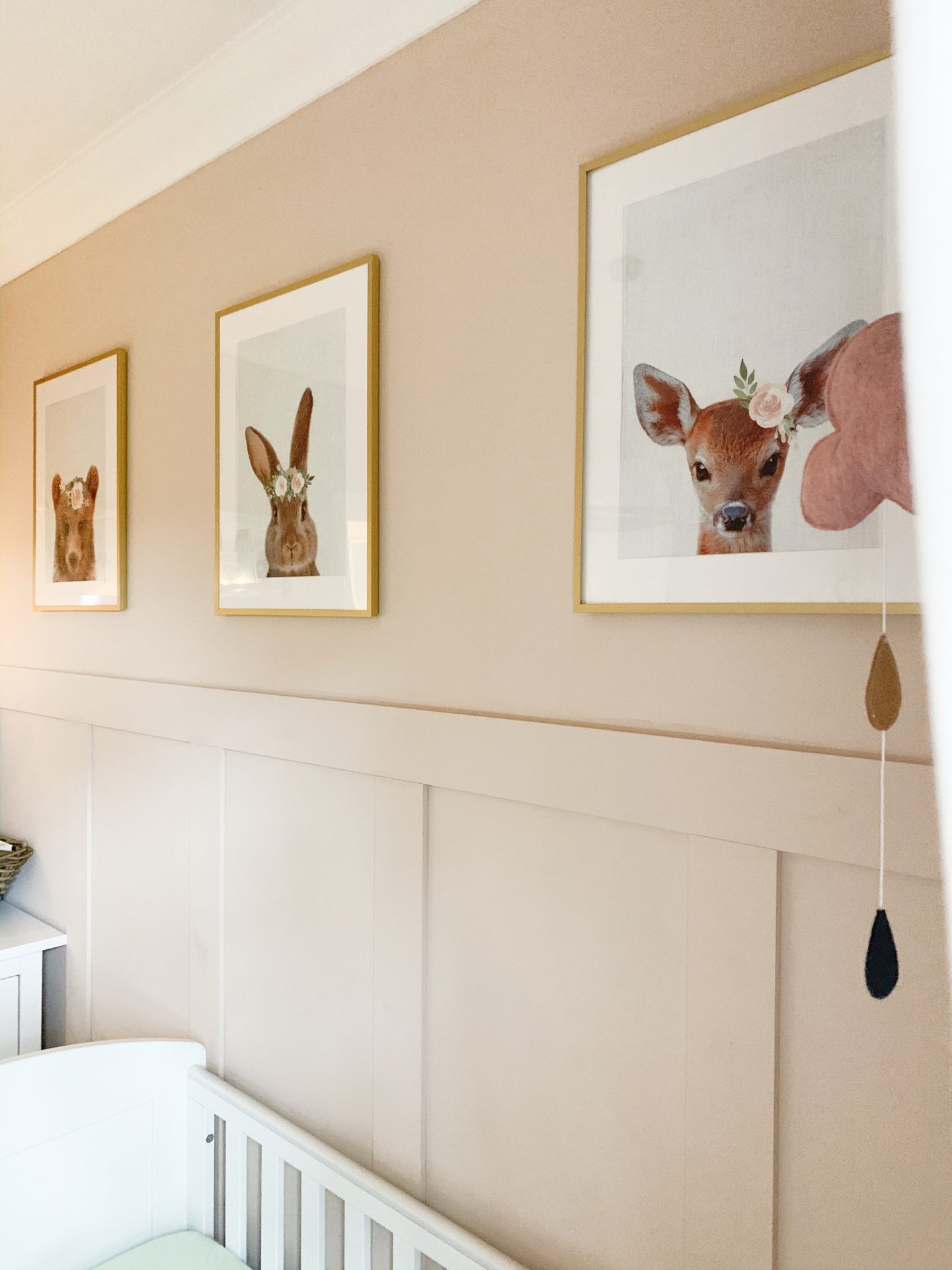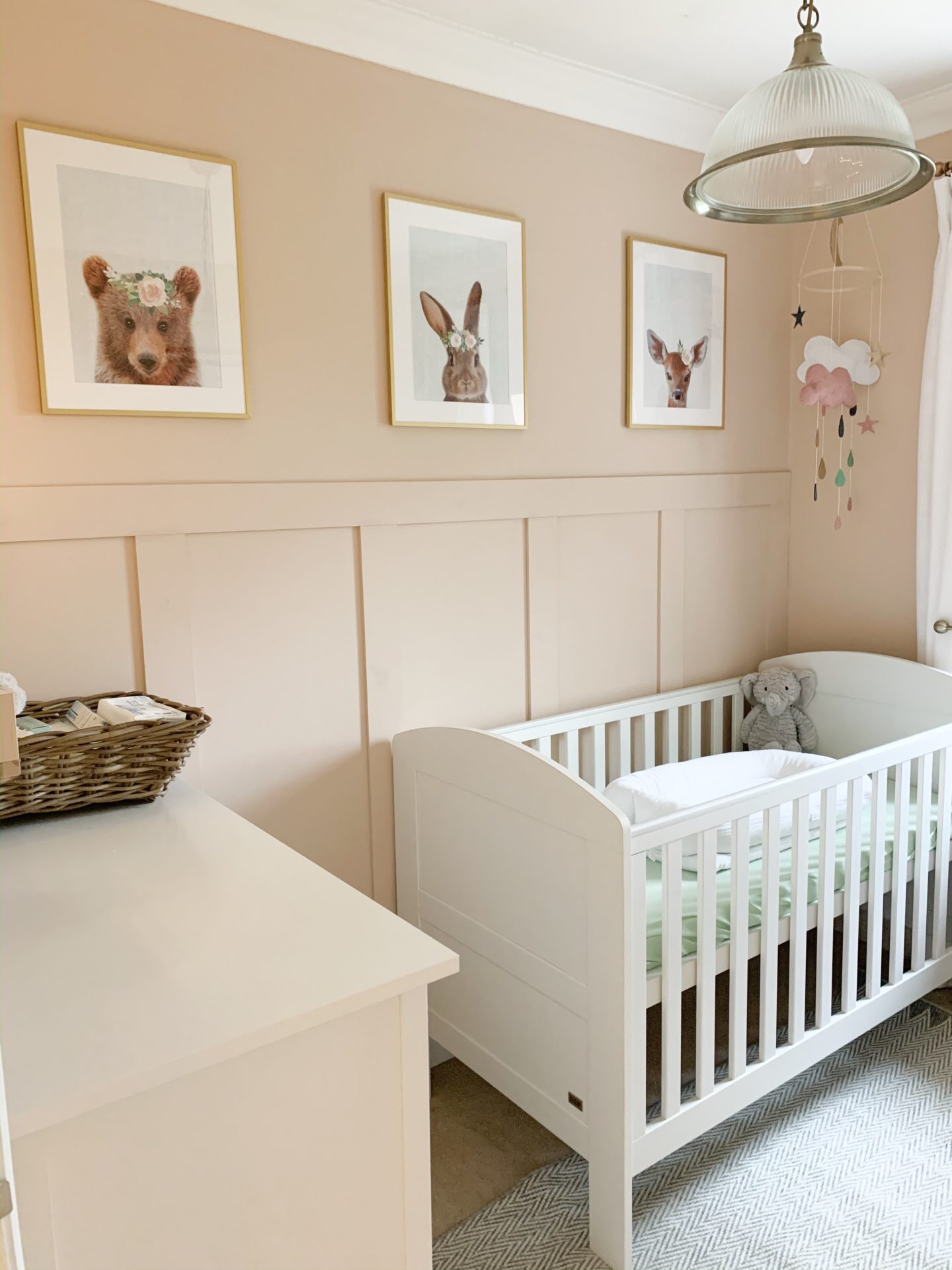 Also from Ikea are these £3.50 spice racks which make lovely little shelves. My plan was to paint these but actually by the time I put them together I quite liked the wood against the pink & how it fit in with the rest of the woodland scheme.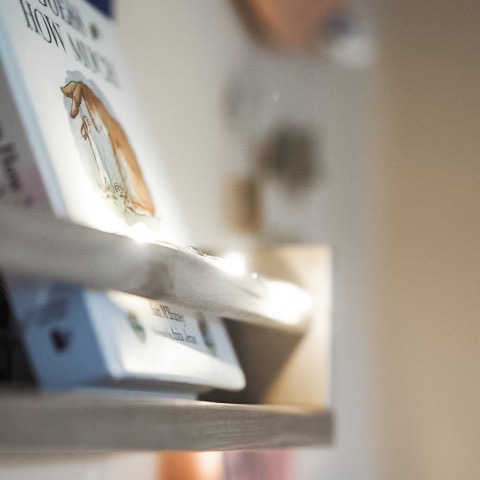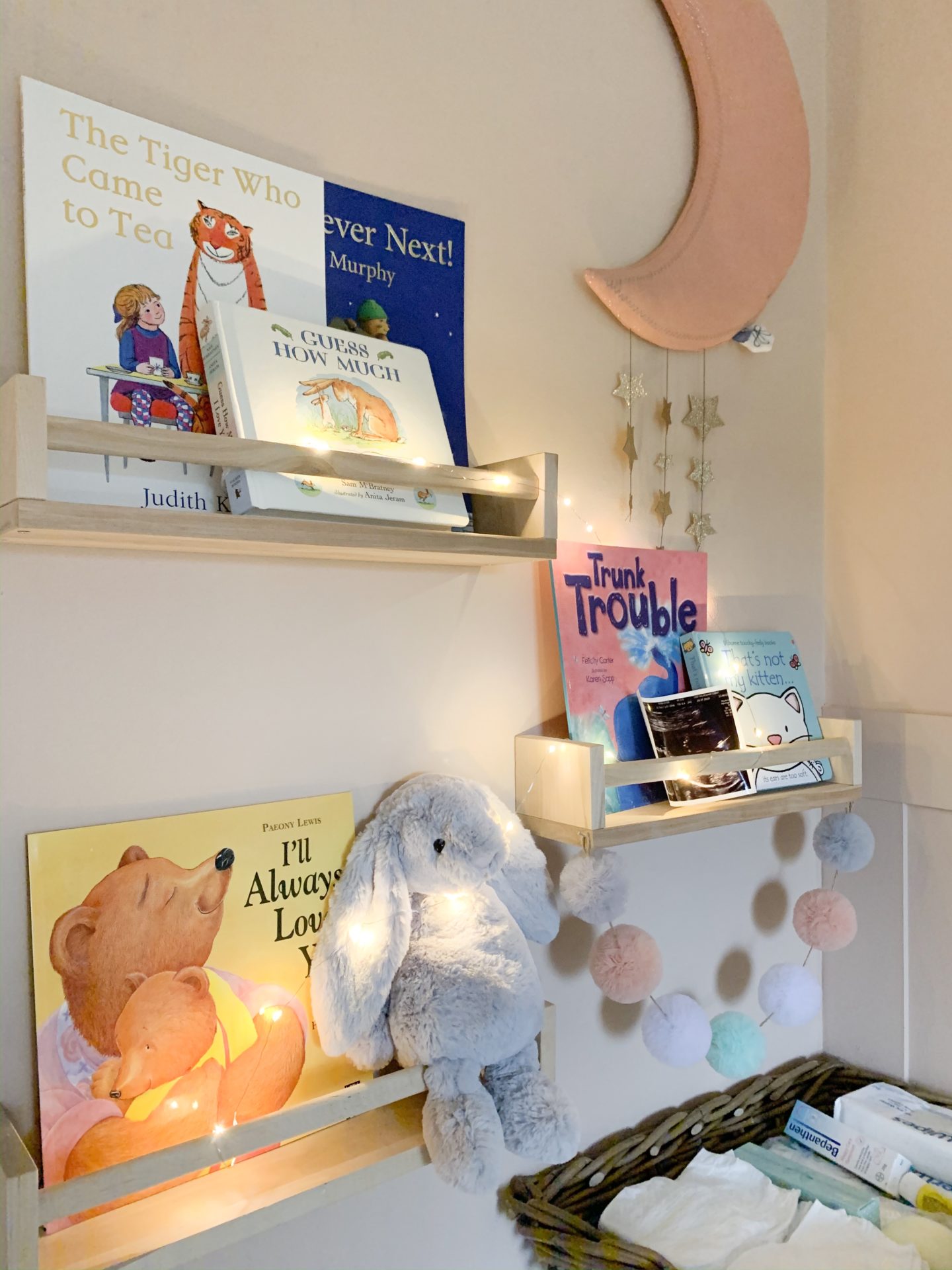 The light fitting was a steal from Amazon & arrived the next day.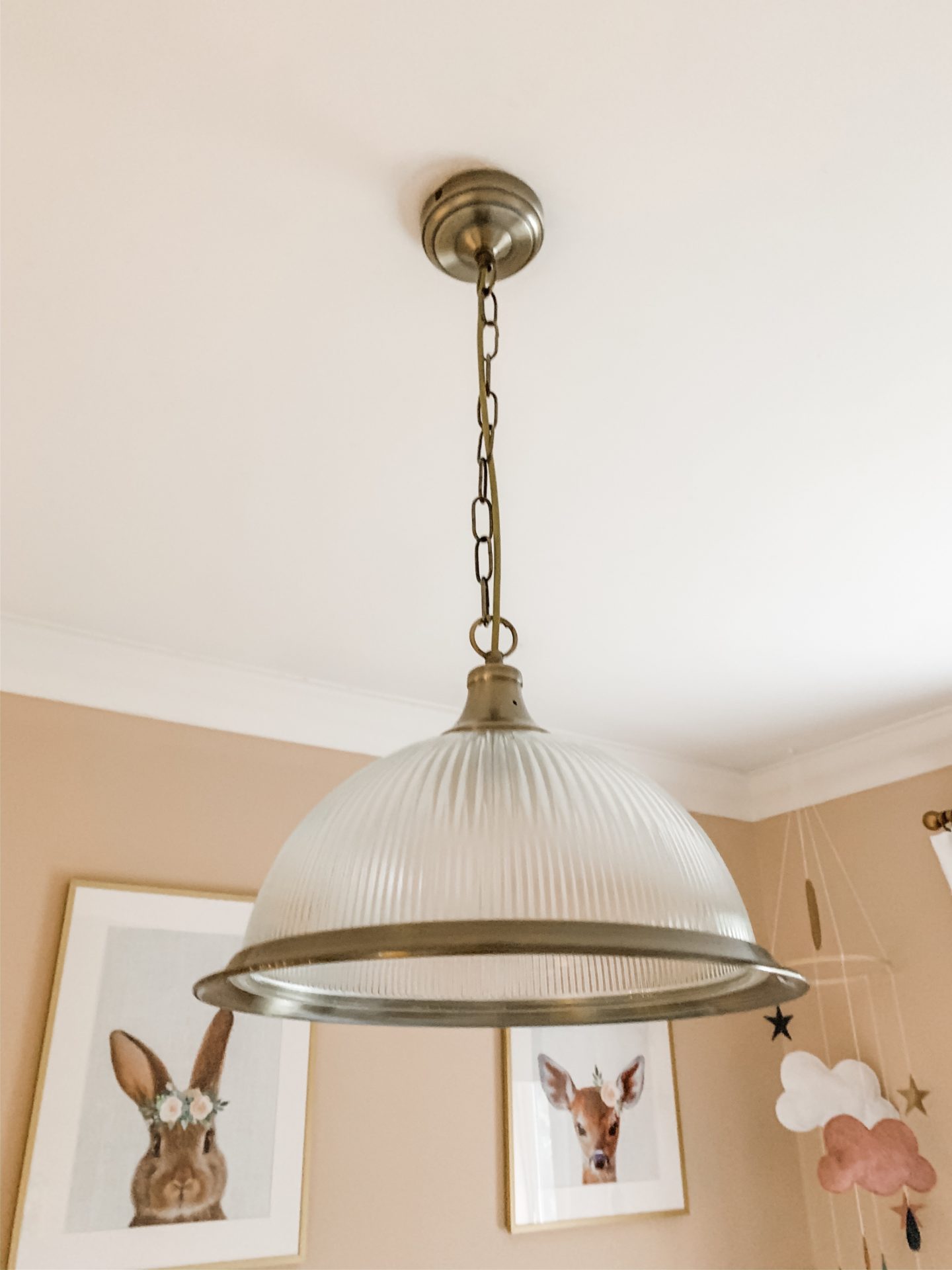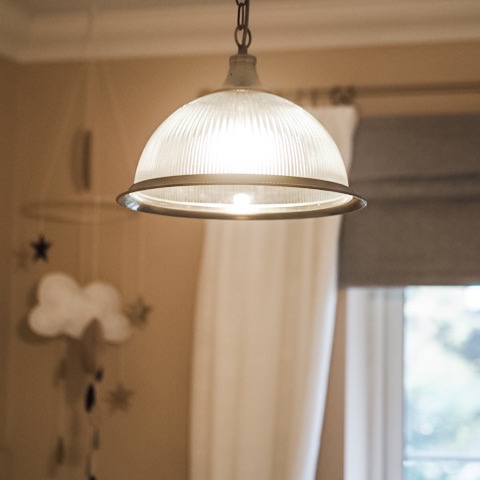 Finally, the finishing touches. As baby girl doesn't have a name as of yet it's not entirely finished (you guys know how I love a monogram). Once she arrives & a name has been picked so I can stop calling her Janine, I'll add in a few personalised bits.
I decided to add in a few subtle pops of mint to break up the pink/grey/white & went on the hunt to find some accessories, mainly from little handmade businesses.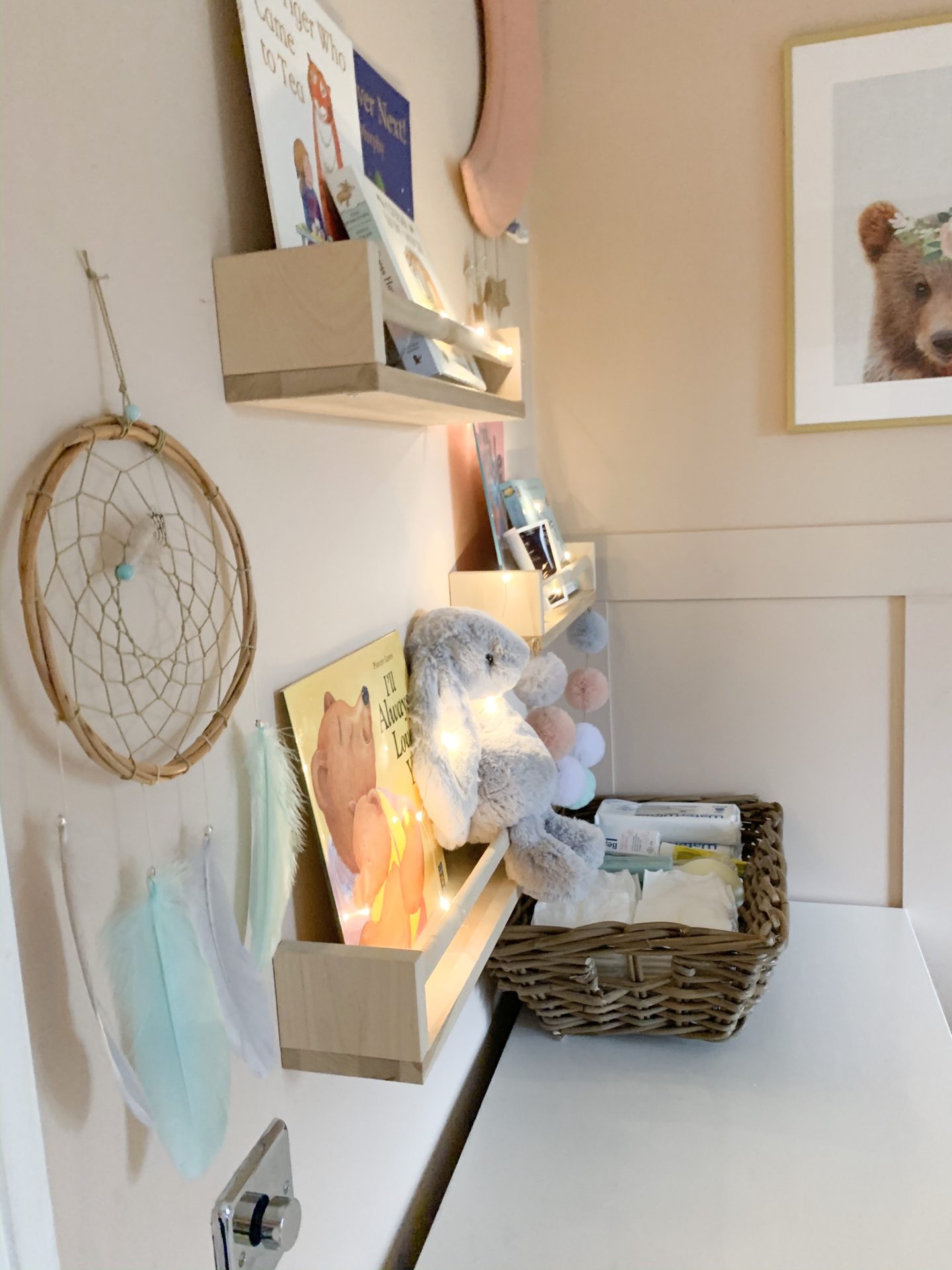 This super cute dream catcher was from Etsy & they do lots of lovely colour options.
Over the cot, I wanted a mobile but couldn't find anything that bought in the entire room together so messaged @thebuntingbarn on Instagram & together we worked together to come up with the perfect one #gifted. I was absolutely blown away when it arrived.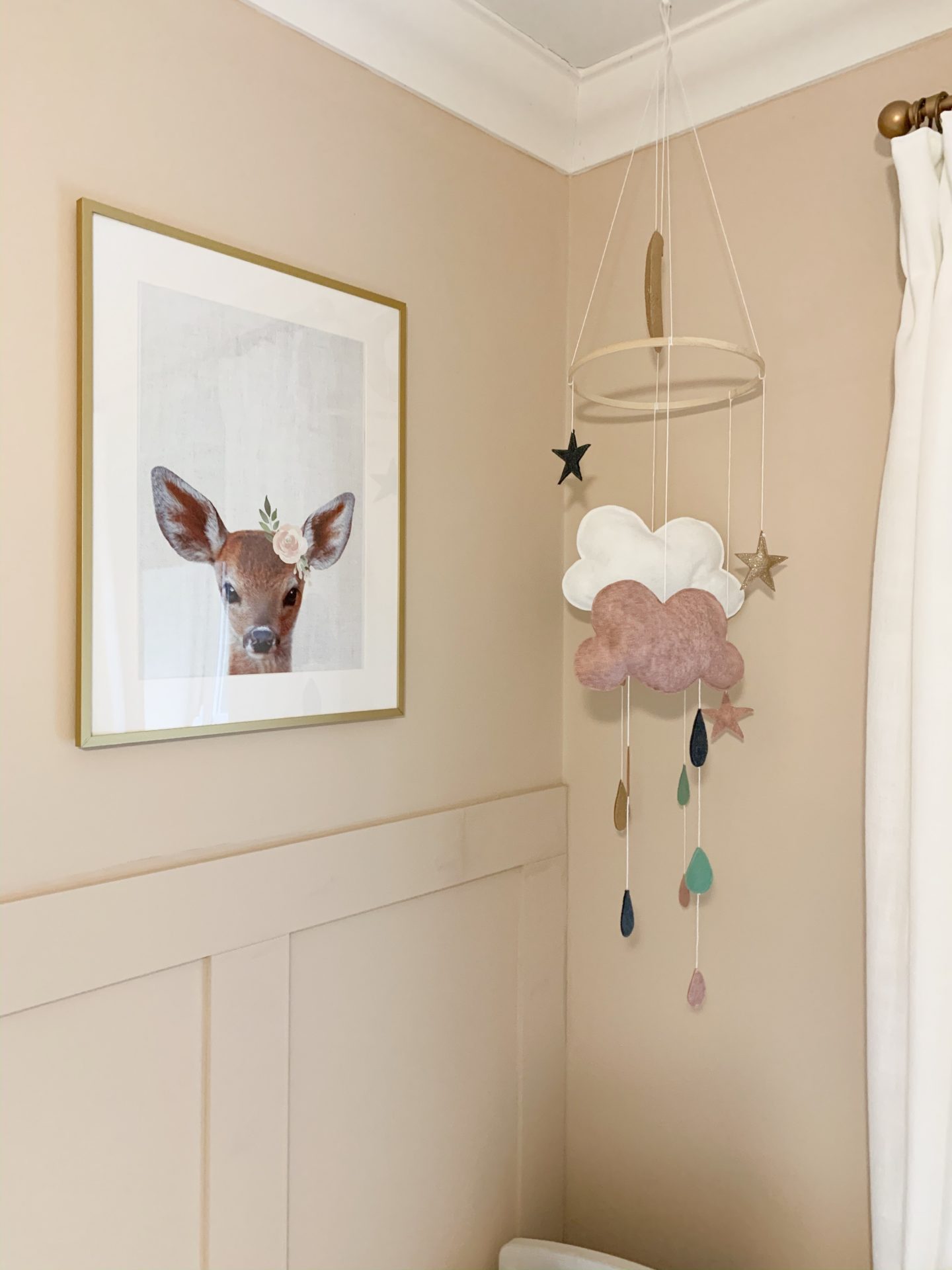 The shelves have been styled with some books, delicate wire fairy lights & a Jellycat which I bought the day after Sian told me she was pregnant & this beautiful moon with hanging gold stars which I found in a little local shop.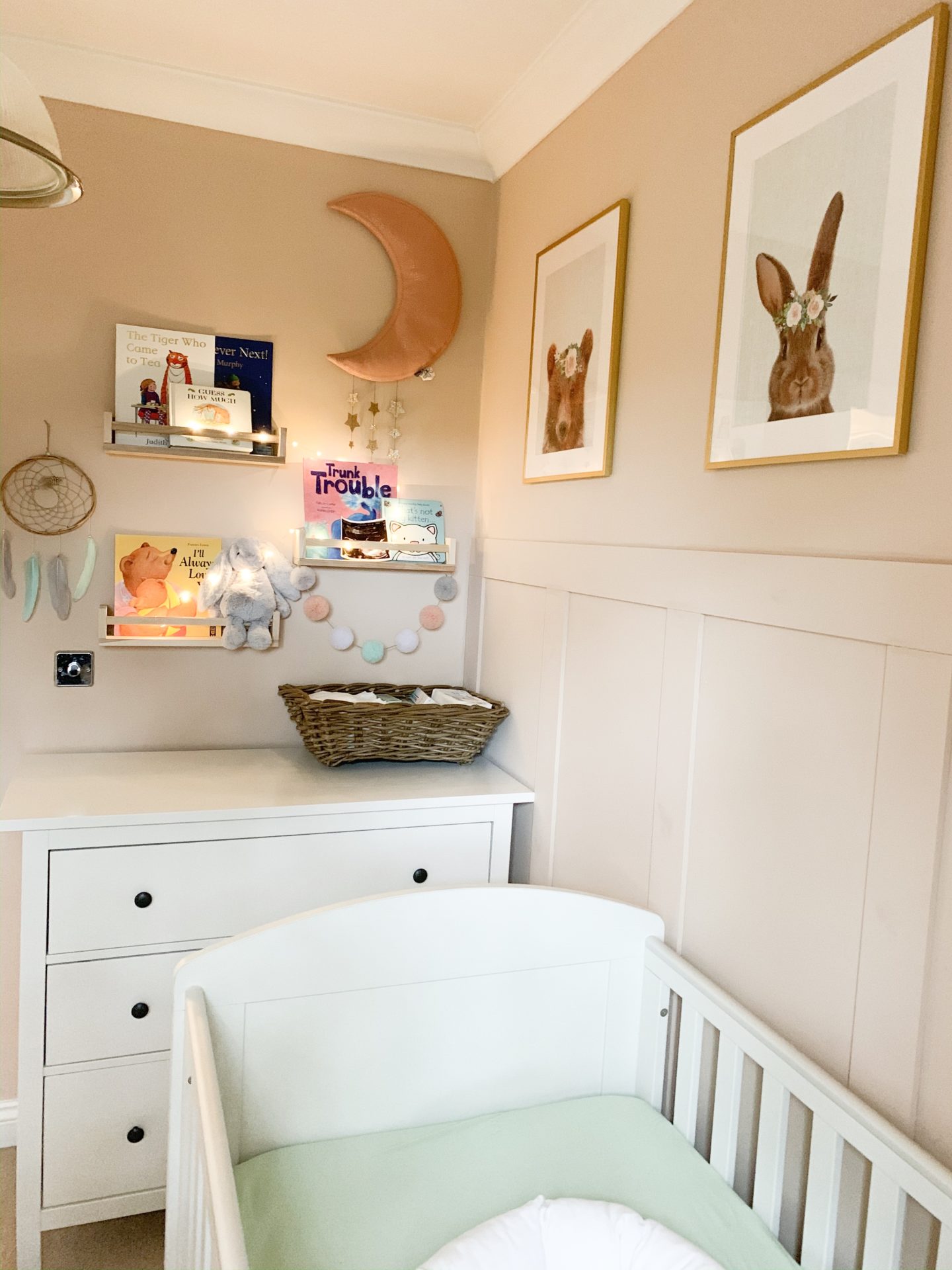 I also got the lovely Jen from @heartsanddelights_nurserydecor who made a beautiful pom pom garland for Sienna's room to make one for this babies room to tie the two together. This time going with jute string with a combo of blush pink, white, grey & mint tulle poms #gifted.
It's safe to say Sian was absolutely over the moon with the finished look & I can't wait to see how the beautiful new addition likes her room (although lets face it, I'm sure she won't be doing much sleeping…).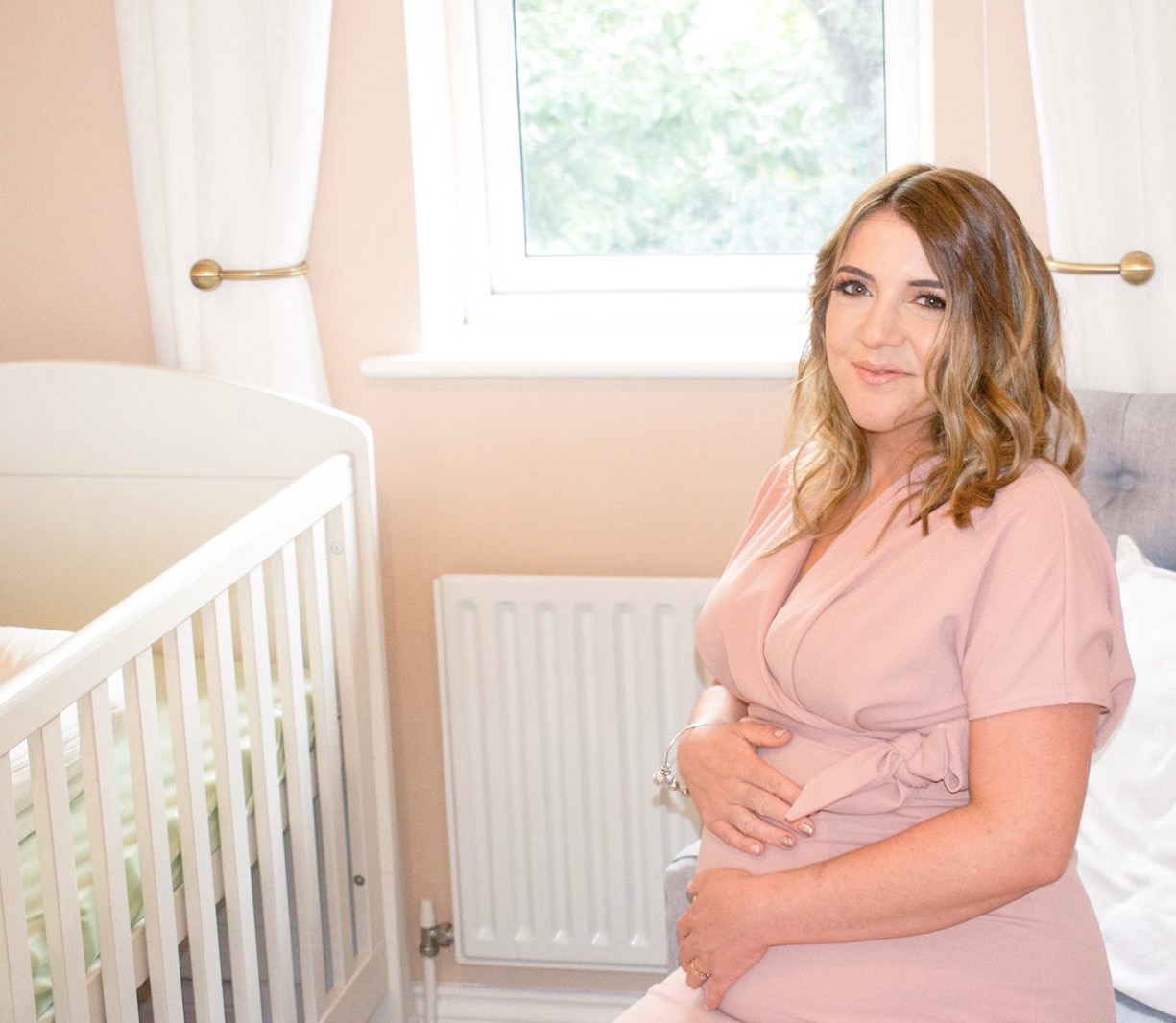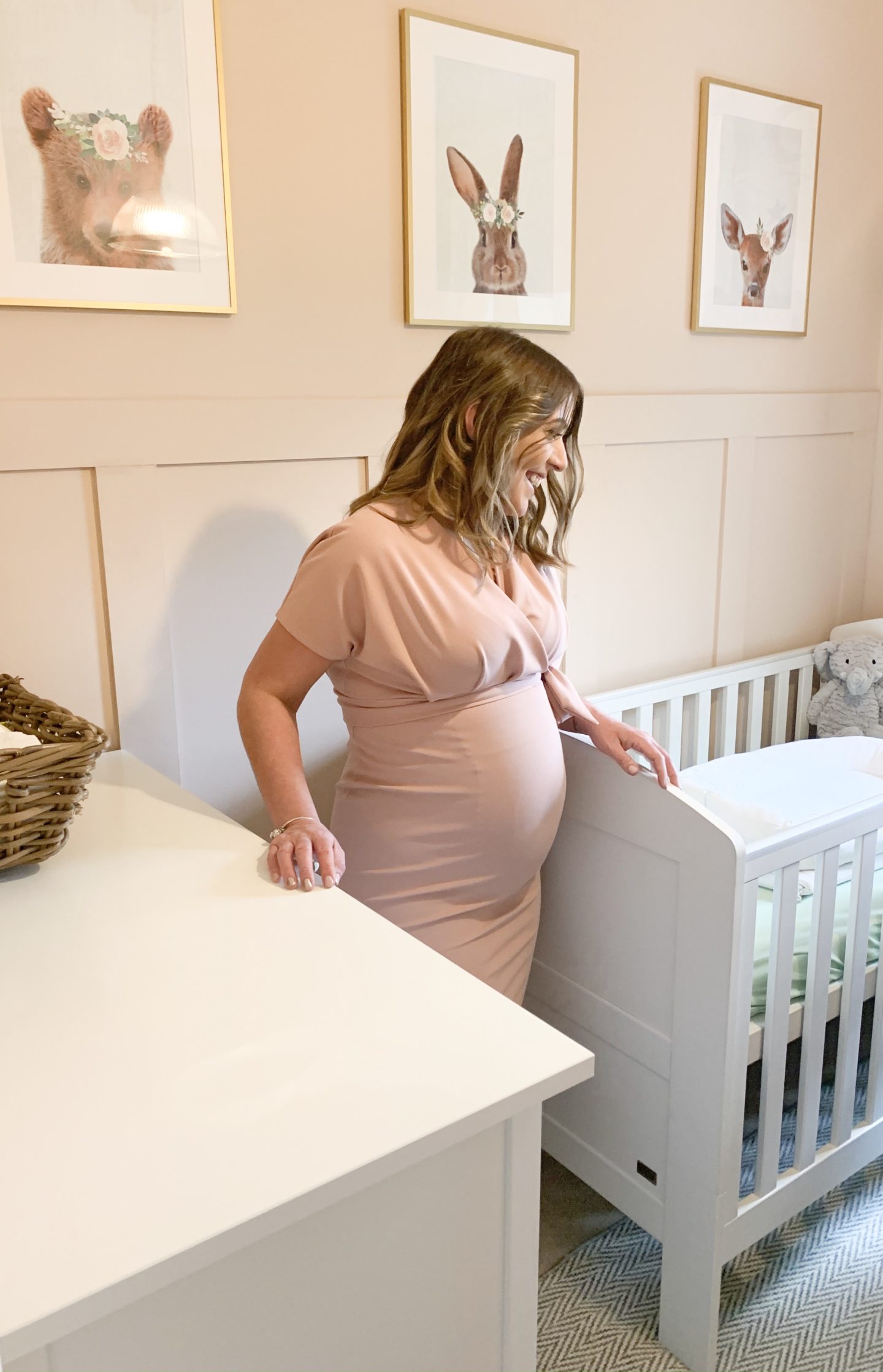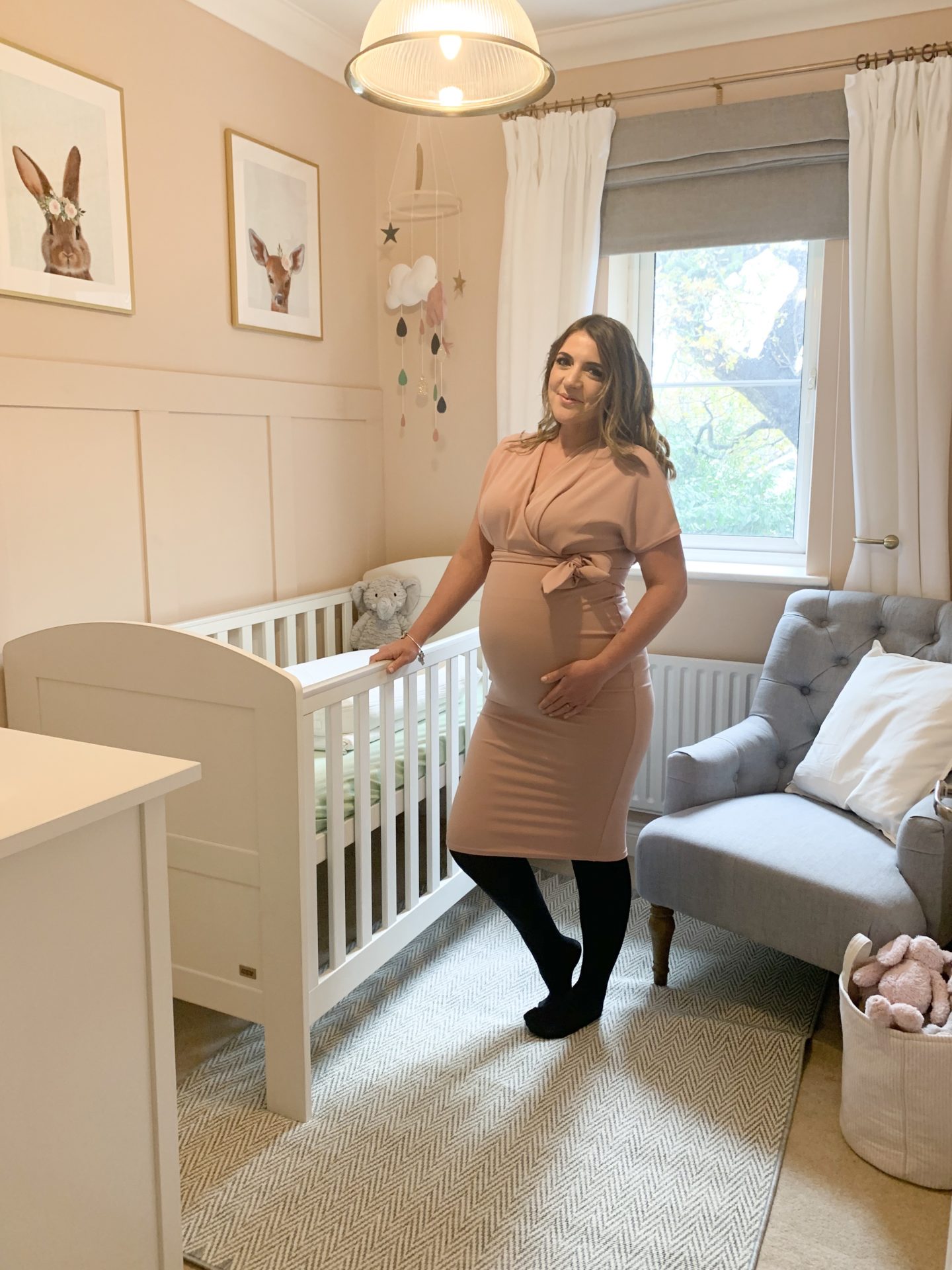 Love,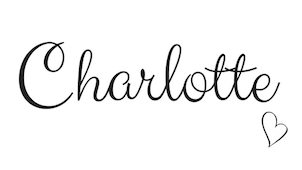 *This post contains some affiliate links