Much like mullets & flares in the 70's, interior trends come & go. Instead of awful haircuts & fashion choices however, we're instead left with avocado bathroom suites & hideous brightly patterned swirly carpets…lets not even speak of the dreaded artex ceilings or wood chip wallpaper.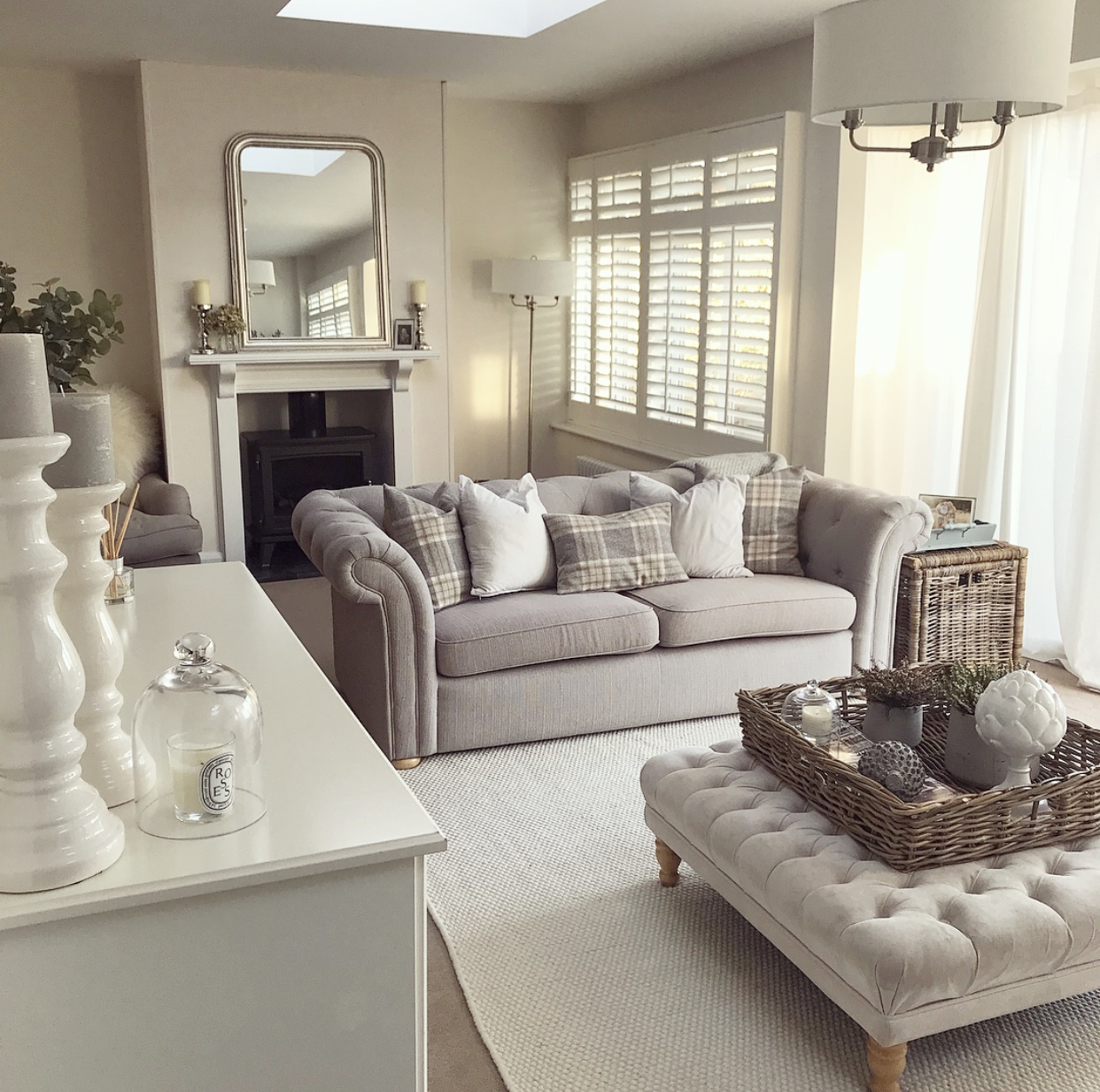 Trends tend to hang around for a little while & then disappear off, probably to rear their ugly head a few decades later but are still very much present & visible across social media when it comes to interiors. The last few years have been all about the 'dark side', brass, geometric print, monochrome & plants, all the plants.
I tried to embrace the #darkside once, ordering a deep navy armchair & immediately regretting my decision which you can read about here. It was completely out of character for me as I'm a neutral girl through & through but swayed to try something new & embrace the trend, I learnt that actually, sometimes trends don't suit us or our homes & actually sticking with what we love is best. Not only did it look completely out of place next to the fireplace, but it also meant my mountains of cushions for every occasion/season/any excuse possible in the loft would clash & be forever stored away. I just couldn't live with it & so off back to the shop it went only to be replaced with a lovely 'greige' (beige with a hint of grey) one.
You see I am well known for my love of all things beige…I love nothing more than timeless, classic neutral tones which may seem a tad bland to some but is just so easy to live with in such a chaotic world & is just 'me' you see.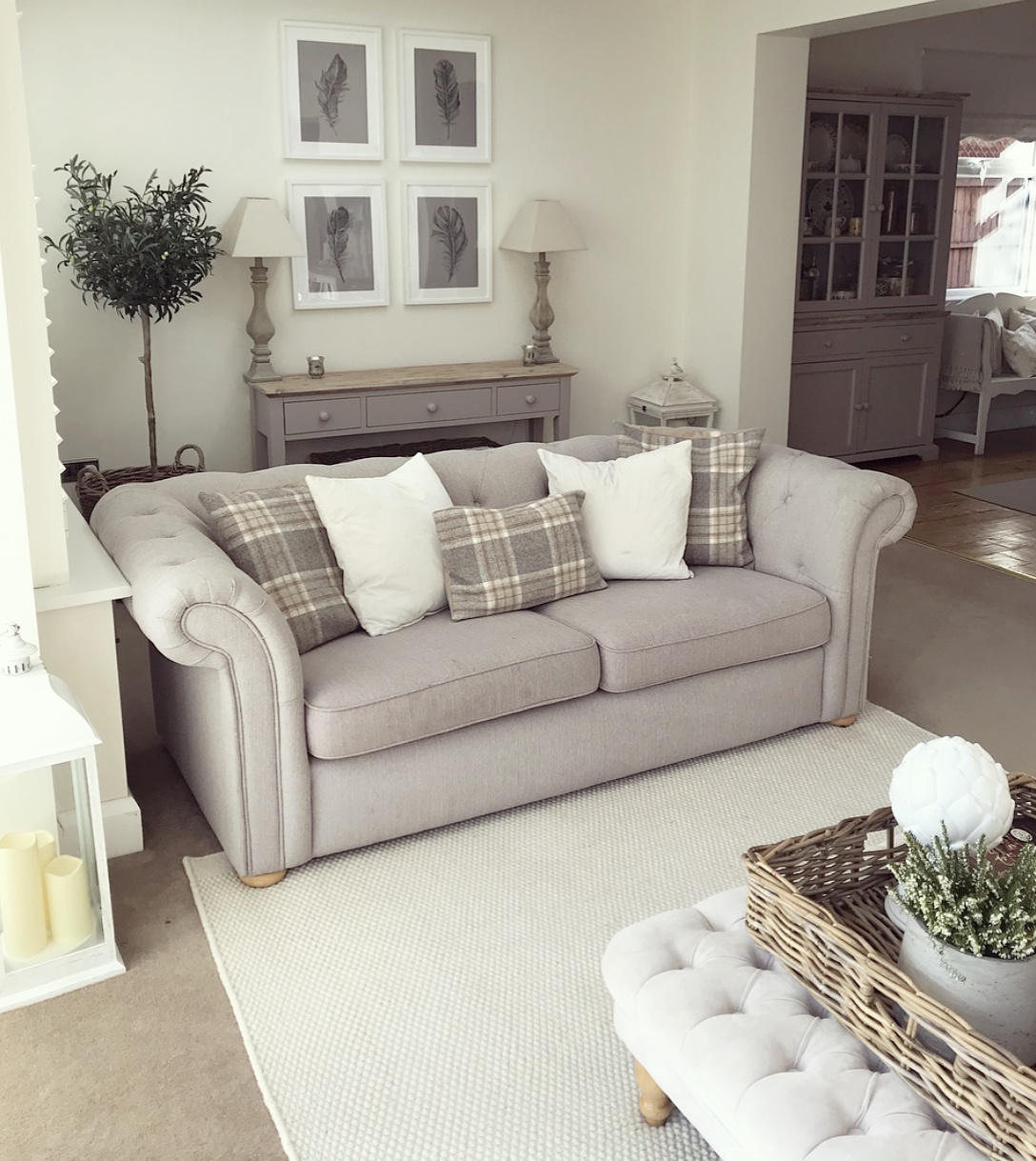 Trends come & go, which means if we try to make our homes as hip & current as what's going on in Vogue we'll forever be redecorating, replacing furniture & everything else along with it. Expensive but also incredibly time consuming. We should be choosing pieces which will stand the test of time in terms of quality but also be adaptable enough to fit within multiple schemes & we'll never fall out of love with. Sure that deep mustard velvet sofa may be very 2019 but will it be very 2030? Probably not.
So what can you do to make sure you pick timeless over trendy?
Ask yourself, why do you love it? Is it because you've seen it on someones Insta or has it been a part of your dream interior for years. If suddenly it disappeared from the limelight would you still love it just as much?
Don't invest large amounts of money in to something that may not be 'in' for long. Instead go for timeless & classic pieces then dip your toe in to trends through lamps, cushions & so on until you can eventually put in your whole foot (or eventually leg…) if you decide you love it that much.
Stay away from the 'colour of the year' that many paint brands seem to promote every year. Personally, I always believe that neutral walls are a winner to keep things light, bright & make it easier to add statement & personality (as well as pops of colour) through accessories. Paint is fairly inexpensive though so much less of a disaster to repaint a room than replace a sofa.
Social media (namely Instagram & Pinterest) definitely have a big old impact when it comes to whats in & whats out around many houses around the UK. If you're anything like me, you love nothing more than being able to nose around strangers homes & get to know the people within them. Previously we'd only have the odd monthly magazine to compare our homes to but now it's opened up a whole new can of worms to styles, tastes & also budgets. Never has it been so easy to get inspiration which can be incredibly dangerous when you start to compare.
Love,