It's safe to say that I live & breathe interiors. It's not only my passion & hobby but now I'm fortunate enough that it's become my career too.
Some people don't understand why I take such pride in my home or spend half my life browsing through images of beautiful houses, but to others it's something we share & I'm sure the majority of you guys can relate to this post!
My husband likens my house obsession to his sport obsession. He likes watching pretty much every sport going, especially rugby which he's played his entire life & will happily spend hours watching even if it's not a team he particularly supports.From my point of view, his sport obsession does sweet FA in terms of the 'real world' & is purely for enjoyment (his, not mine…). I constantly remind him that every time I watch 'The Great Interior Design Challenge', browse Instagram or Pinterest or go shopping for homeware goodies, it's genuinely affecting our lives for the better.
Which brings me to point number 1….
1. Trying to justify yourself – Making excuses for why you simply HAD to buy that beautiful throw or spent your afternoon Pinning your 'dream home' (for when you win the lottery…) rather than doing the never ending list of things you were supposed to be doing. Sometimes, we have to face the fact that our time MAY POSSIBLY be spent wisely elsewhere…but probably not.
2. You hate clutter but have a hoard of Interior Magazines spanning back 5 years – Yup. Guilty as charged. But what if they come in handy one day when I want to refer back to a particular scheme or look for a new sofa? I also get reminded frequently on the amount of money spent on said magazines.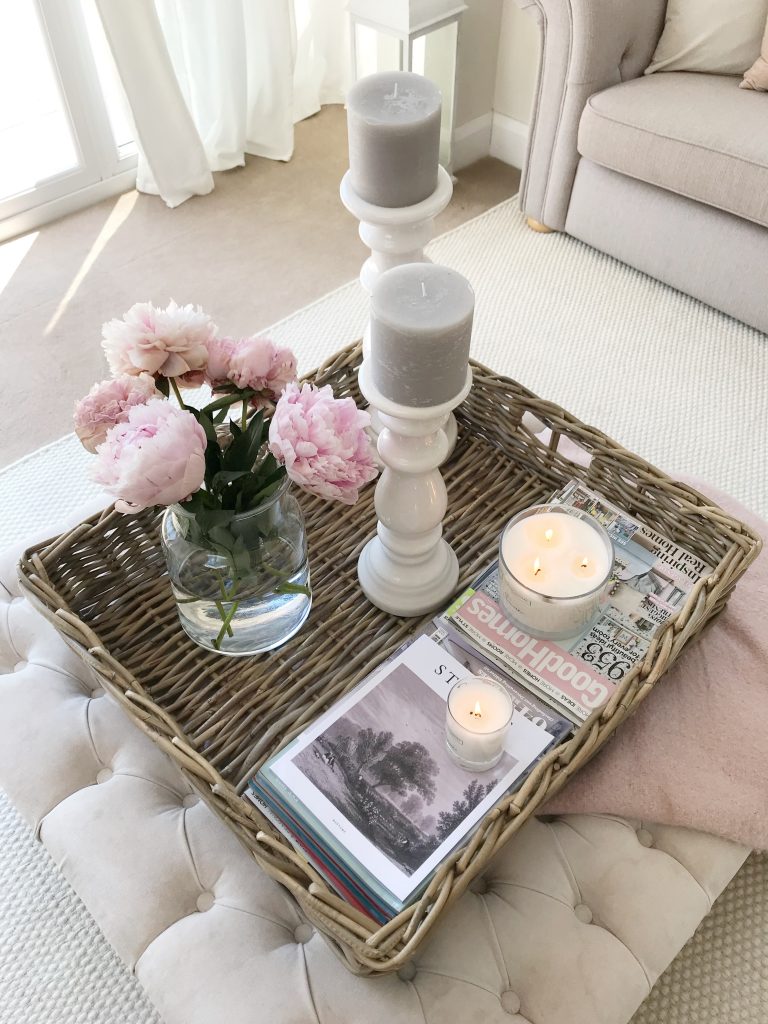 3. The only exercise you do all year is decorating – This is me. I'm beyond lazy when it comes to going to the gym but stick a paint brush or a roller in my hand & I'm all over that like a sticky legs, bums & tums class.
4. Another man's trash is our treasure – Nothing beats the thrill of finding a second hand bargain & getting our hands on it to upcycle until our hearts are content. Family trip to the tip? Let's go.
5. You've nearly been arrested for home stalking – Nothing beats an evening stroll when it's light enough to not look like a total freak but still dark enough for people to have lights on/curtains open. Having a cheeky little peer inside neighbouring houses is totally normal, right? #propertyperving at it's finest.
6. You take inspiration from wherever you go – 'Oooooh I LOVE those lights' in the middle of a restaurant or visiting a friend's house & harassing them over paint colours & wallpaper choices. Whether it's intended or not, you've become a walking interior sponge.
7. You spend approximately 20 hours a week 'faffing' with homeware – Spending the same amount of time as a part time job rearranging shelves & moving bits around, then deciding you preferred them the way they were originally. If only you could be paid for it.
8. You buy things 'just for show' – The amount of arguments this causes in our household. His favourite granola in the glass jar are for decorational purposes only, aka not for husband consumption, yet they somehow both disappear. Strange. I'm just trying to help his waistline whilst providing beautiful decor (see number 1).
9. Your cushion collection is getting out of control – Anybody would think you have some sort of cushion fetish. Why does a bed need 20 decorative cushions on which you chuck off in the evening then pile back on (I say pile, I mean strategically place & lovingly plump..) in the morning? Who even see's your bedroom as not even you are home the majority of the day? Yet we still do it.
10. You spend £42 on a candle – My husband actually gave me this point as his mind is beyond blown at why I have a slight addiction to Jo Malone & Diptyque candles. How many candles does one person need? Enough to rivel the Vatican I say. My argument is 'what if we had a power cut?' (again, see point number 1).
11. You know what people are talking about when they say 'Elephants Breath', 'Salons Drab' or 'Smoked Trout' – Why should paint be called 'dark grey' when it can be called 'Mouses Back'? The wonders of Farrow & Ball.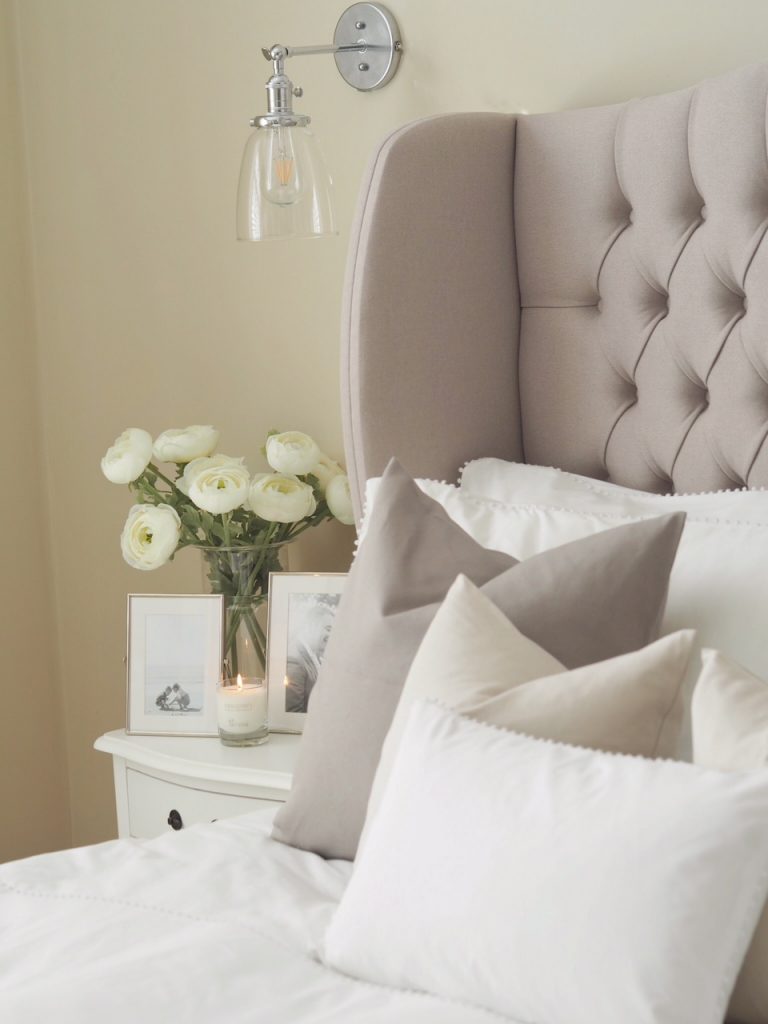 12. Your husband despairs of you – 'WHAT IS WRONG WITH YOU?!' shouts my husband when he comes home to me stripping the wallpaper off the lounge walls or ripping tiles off & retiling the en-suite with no previous mention (yes, these have both happened…). In my defence (see point 1, yet again), surely it's a GOOD thing for him as he isn't roped in to helping? Plus he gets to live in a beautiful house. Win win.
13. Ikea is the funnest day trip ever – Sod Thorpe Park, take me to Ikea! You don't understand why it's some peoples idea of hell. Meatballs & furniture, what more could you want?!
14. Your Instagram could rival an interior store – Carefully styling things just for a good enough photo? We've all been there but if you see a cushion slightly out of shape or a droopy flower, it's just not 'Instaworthy'.
15. You have no clothes or food as you choose to spend your money on homeware – You may look like a tramp but at least you have a beautiful house. Plus, a bit of starvation is good for the soul, right?
Love,