The world of interiors is an incredible place & I've always found that everyone is so friendly; maybe that's because I live & breathe all things 'home' myself but whenever I meet someone I can chat cushions, candles & paint charts with I know I've met a friend for life.
Being self-employed can sometimes be quite lonely so last year after receiving an email from a local interior designer, Laura who is the co-founder of My Bespoke Room along with Lucy who works for them (& is a friend of a friend) I decided to take her up on the offer of a meet up & if 9 empty bottles of prosecco, stumbling home at 3am & a very sore head doesn't say enough, then I don't know what will.
Our meet up's generally involve gin, prosecco & lots of interior chat from our favourite brands to what colour to paint our walls. I think it's quite nice in that we have such different styles of design; I'm the neutral (beige for life) one, Laura is neutral but with pops of colour & pattern whereas Lucy's style is bold, bright & playful SO we decided it would be a great idea to get together this morning for a bit fun in a 'styling challenge'.
The styling challenge came about when planning for my first interior styling workshop. Everyone would be put into groups & then given an area in my home to restyle. They'd have a bunch of props to chose from as well as being able to beg/borrow/steal from other areas (no fist fights or hair pulling so far…) where it allows attendee's to get hands on & put everything they learnt to the test.
So what happens when you give said challenge to two amazing interior designers? Well, you end up wanting to redesign your whole house but that's another matter entirely.
First up I gave Laura & Lucy the console table which was recently styled when I did my living room makeover. I suppose you could say the original is my design & as always I'm known for my neutral, symmetrical look.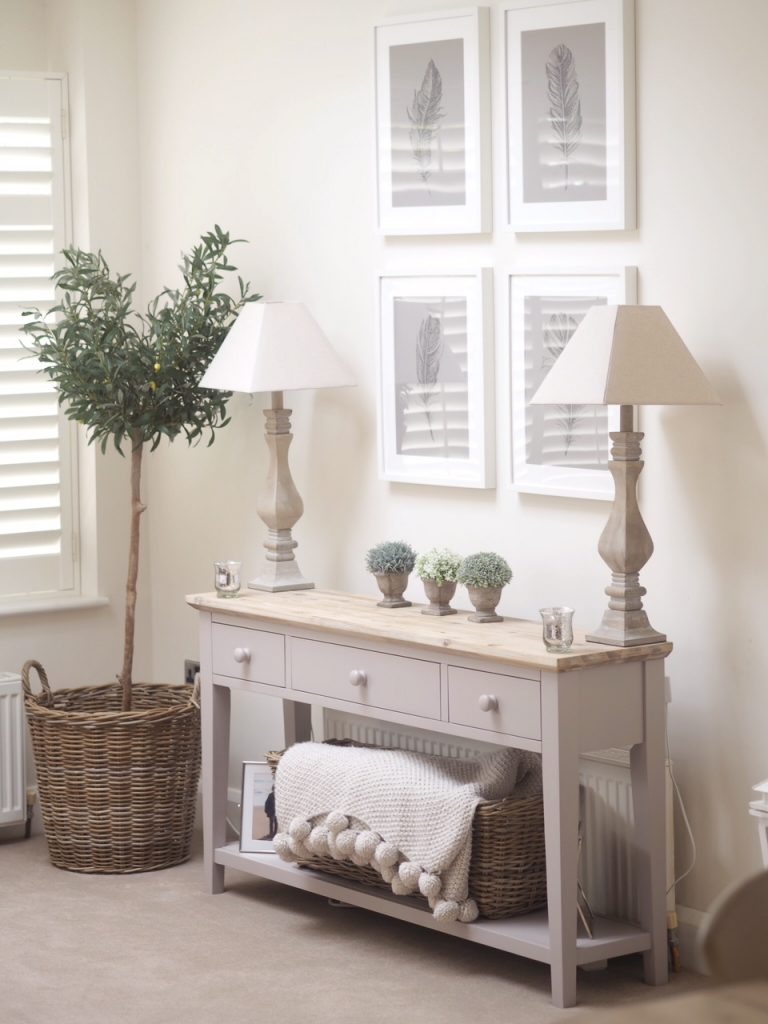 Laura then decided to give it a new look keeping it fairly neutral but adding height with a large vase & hydrangeas rather than twin lamps & then grouping accessories. Her centre piece is a large silver clock.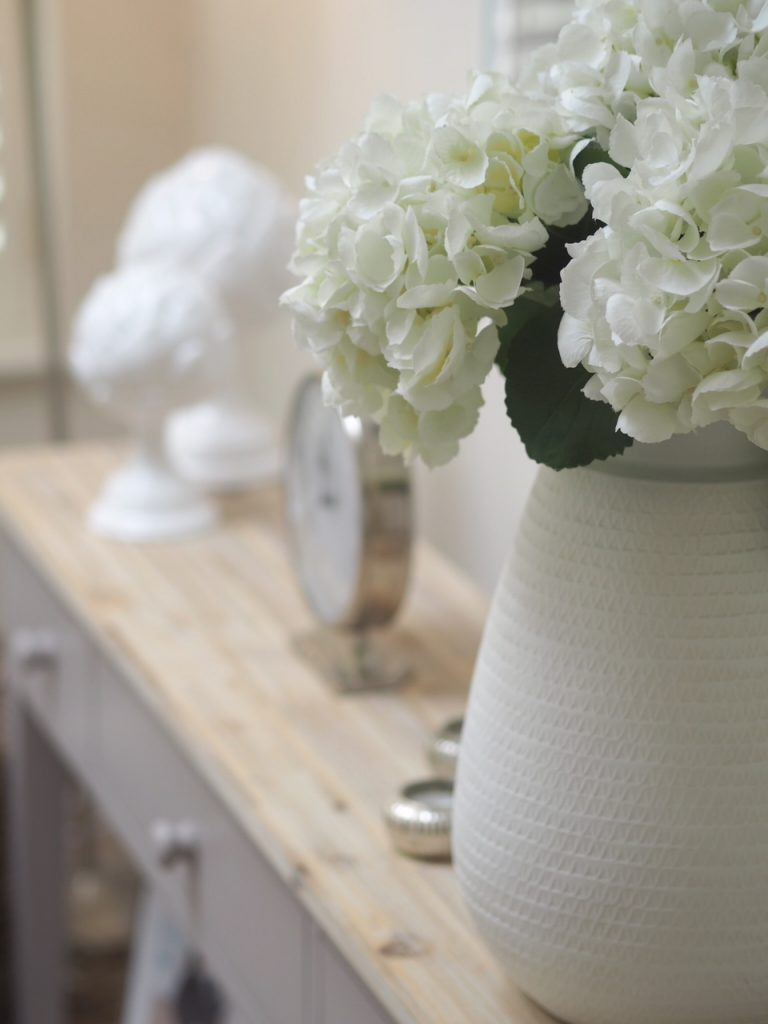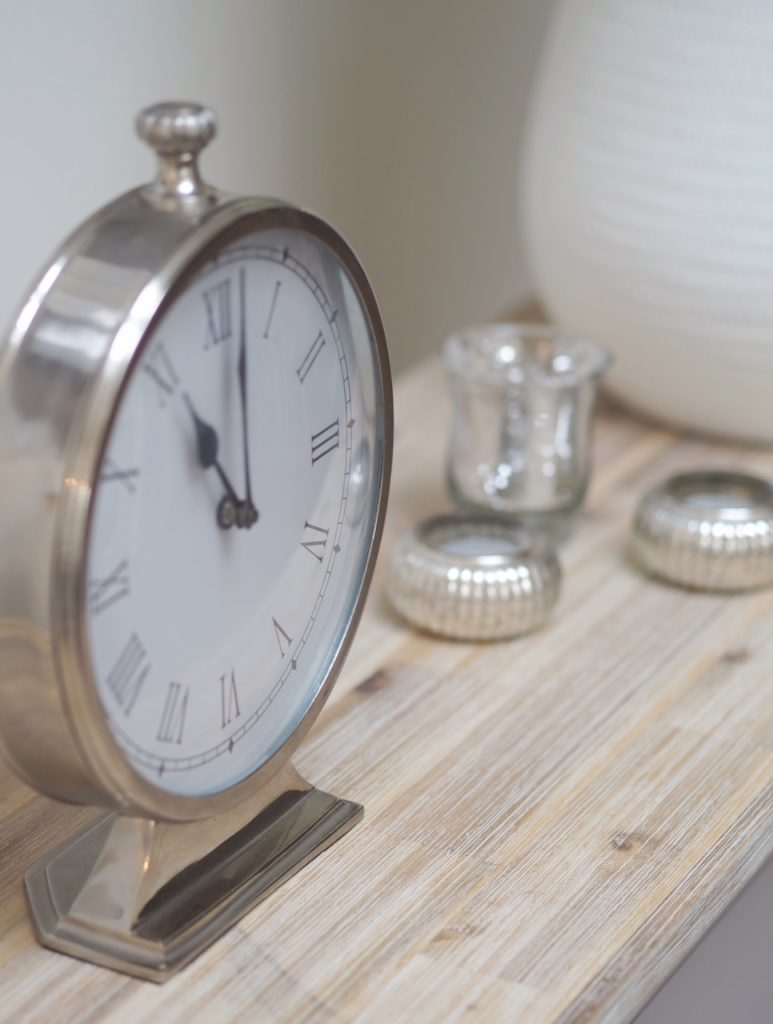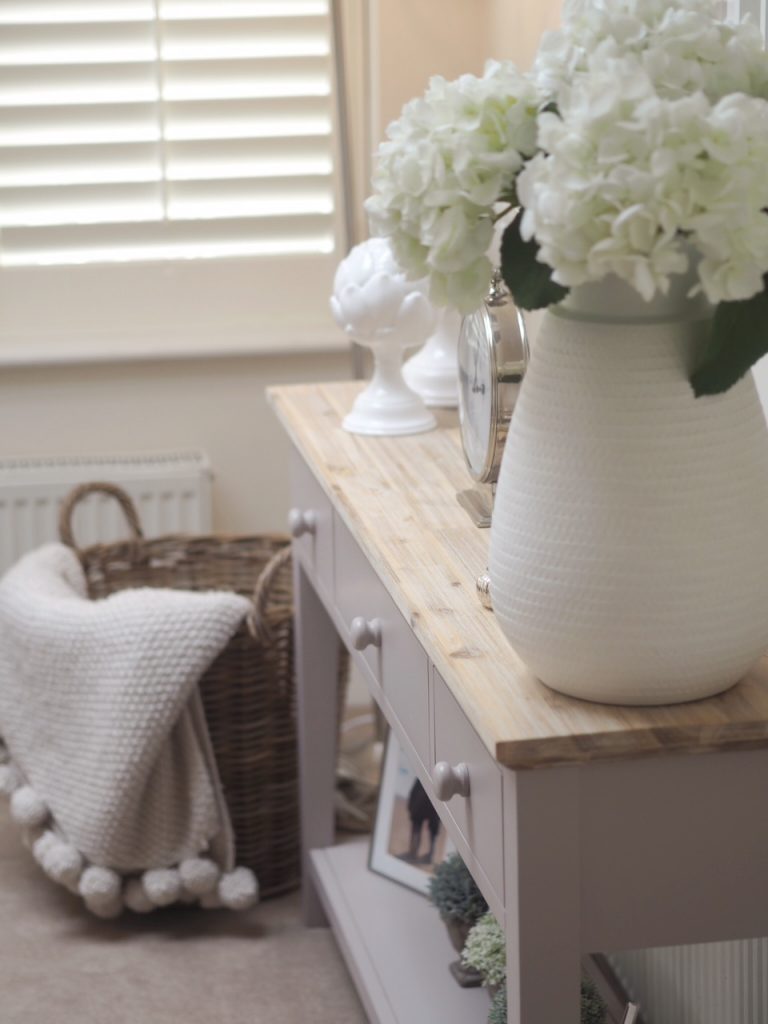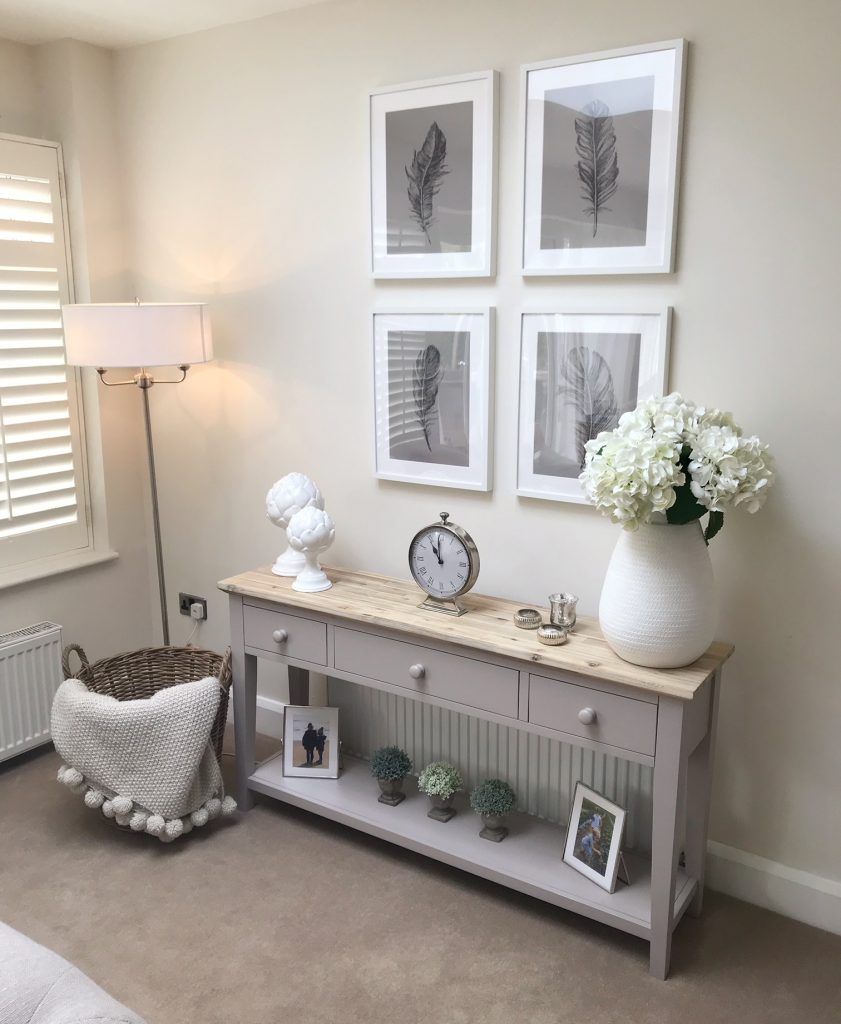 Next up Lucy who's a lover of gold whereas everything in my home is silver but I LOVED the overall look. She added in some of the accessories from her own home as well as lots of florals to add colour & interest without being too overbearing. Pulling the sheepskin rug (normally over the back of my armchair) in adds texture & draws the eye.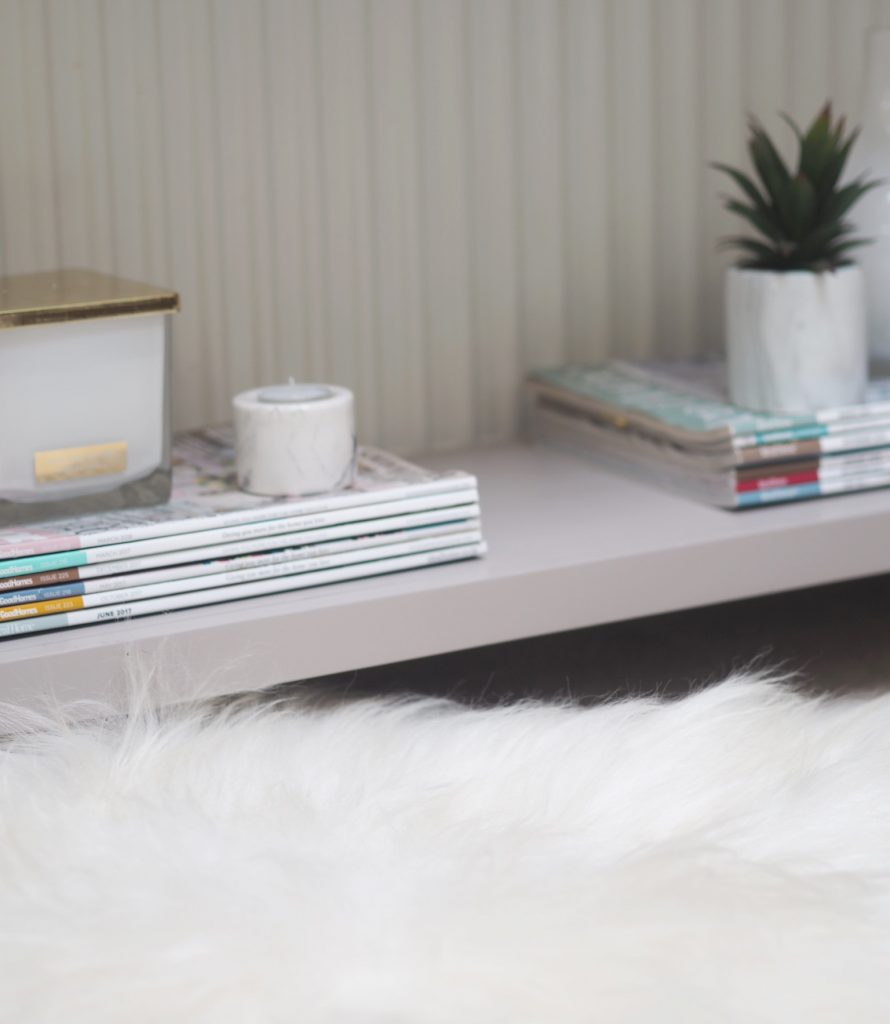 I couldn't resist getting stuck in either so as a nod to our boozy nights (including tonight as Lucy's having us all over for dinner….sorry head tomorrow morning) I thought I'd turn the console in to a party/bar area complete with glasses & probably too much gin. Oops.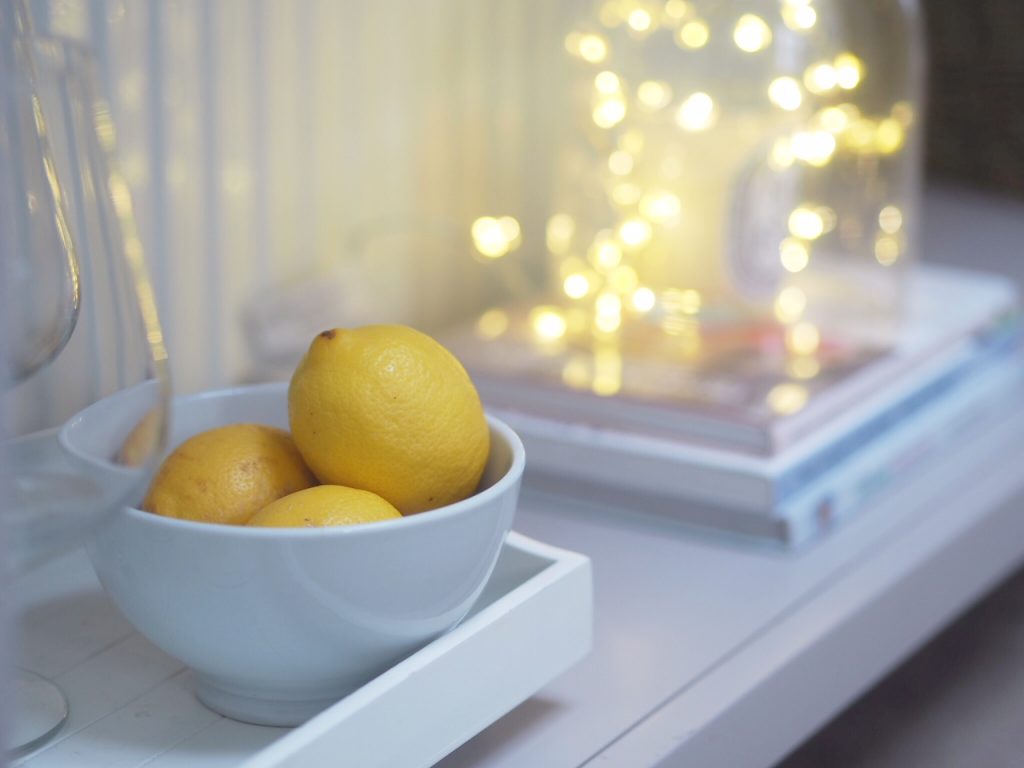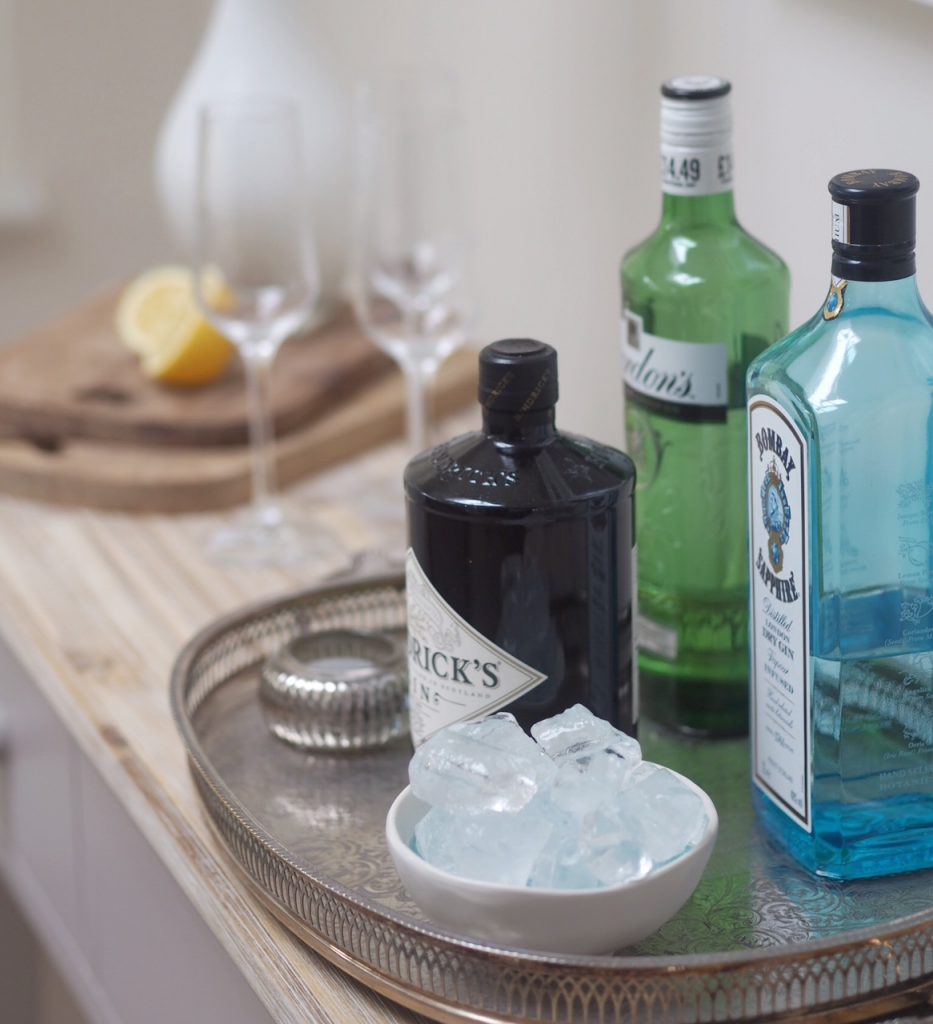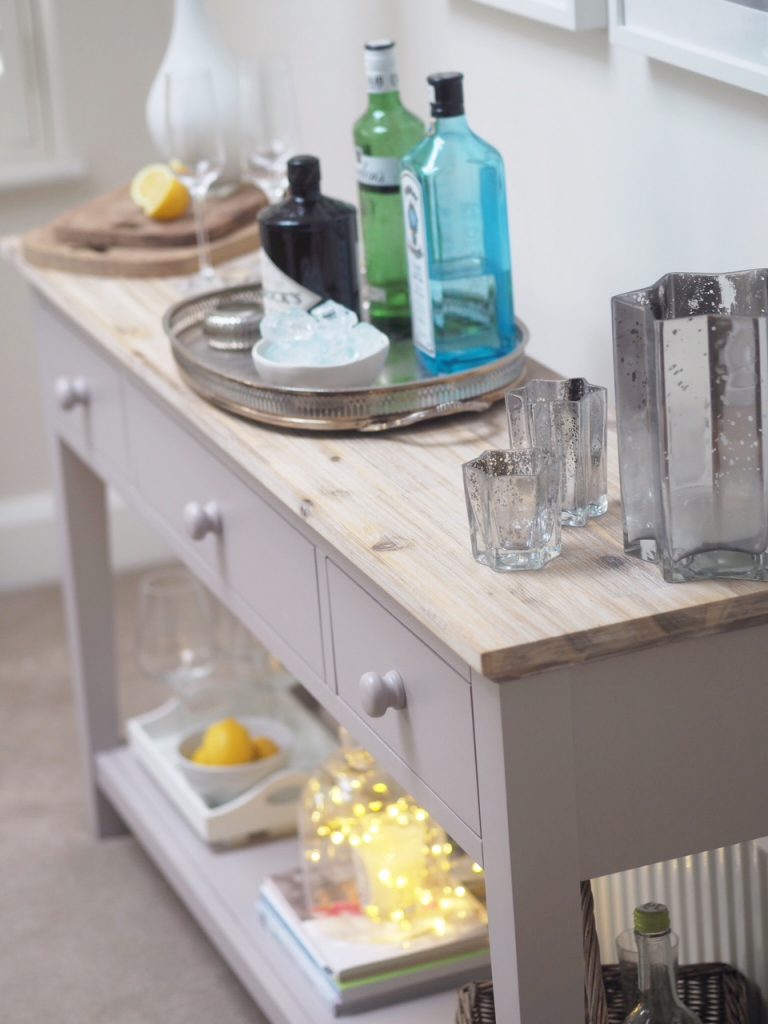 We then moved upstairs to give my bedroom a bit of a new look. Here's a couple of before pictures –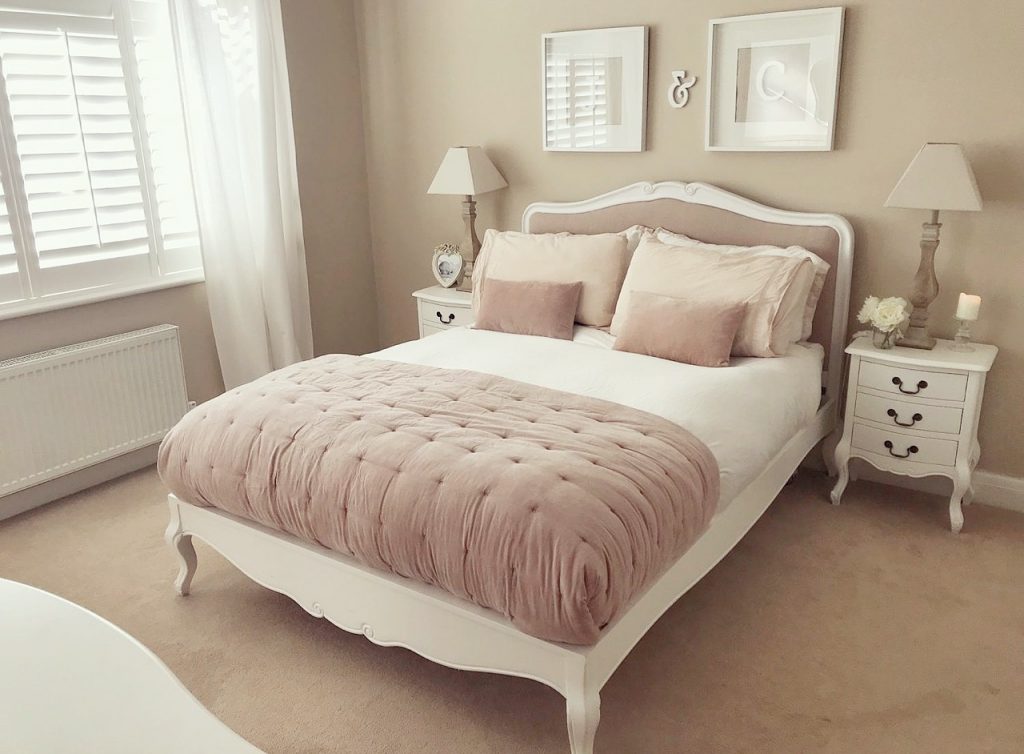 & here's what Laura transformed it in simply using some cushions from her sofa & some new accessories.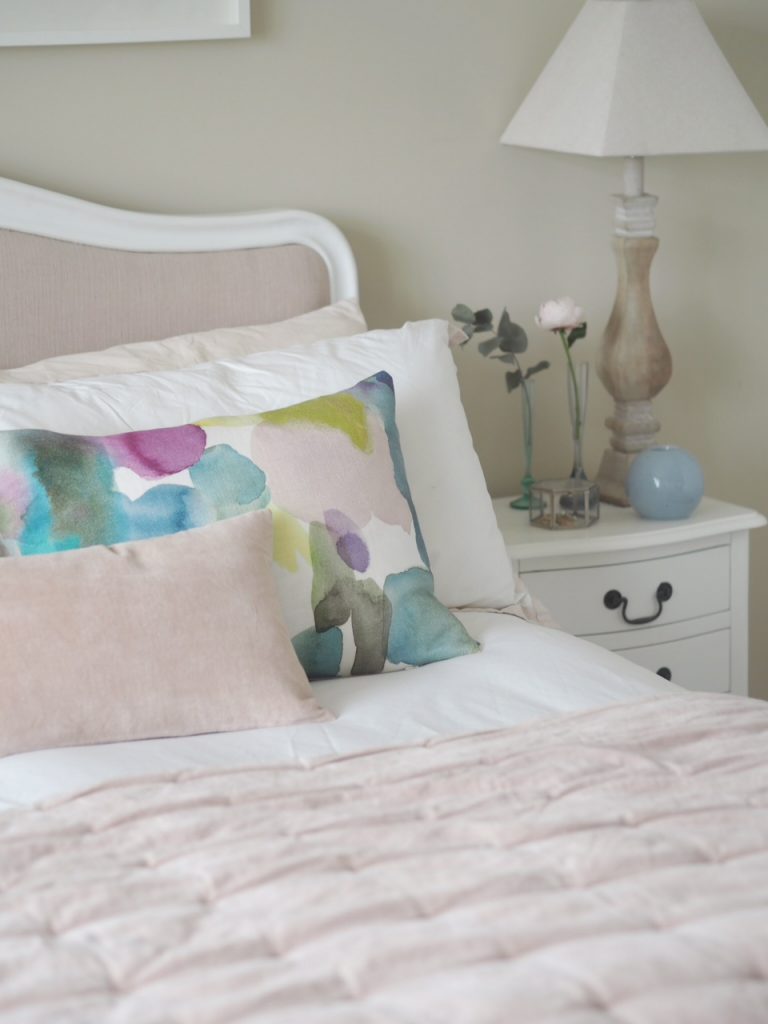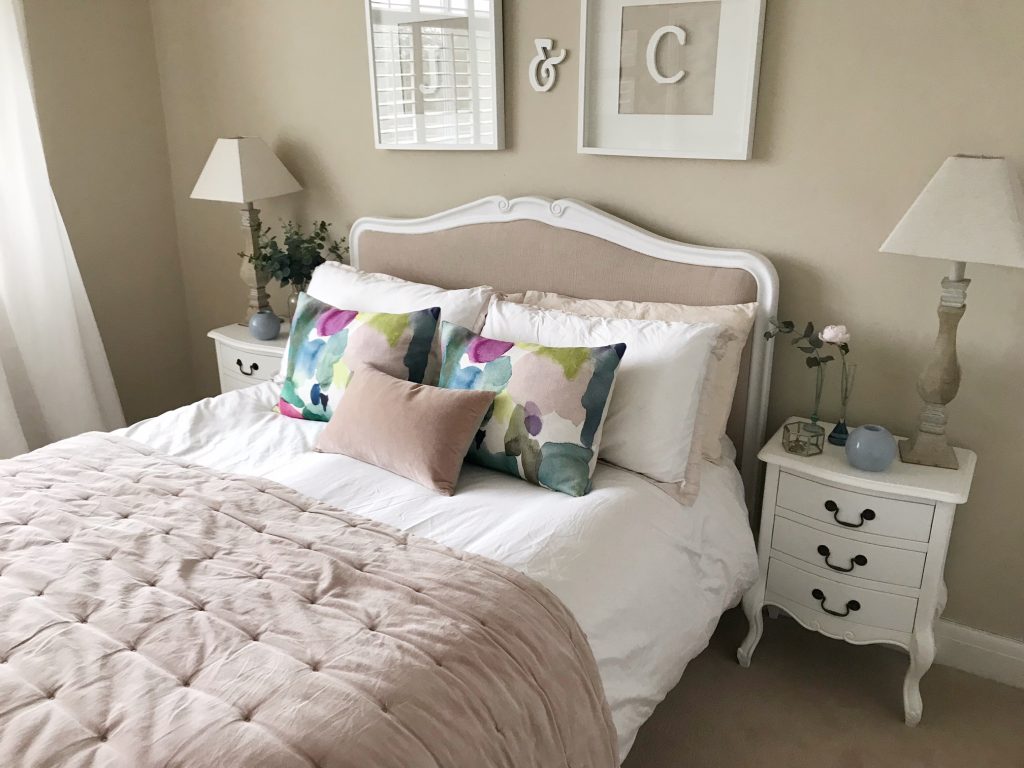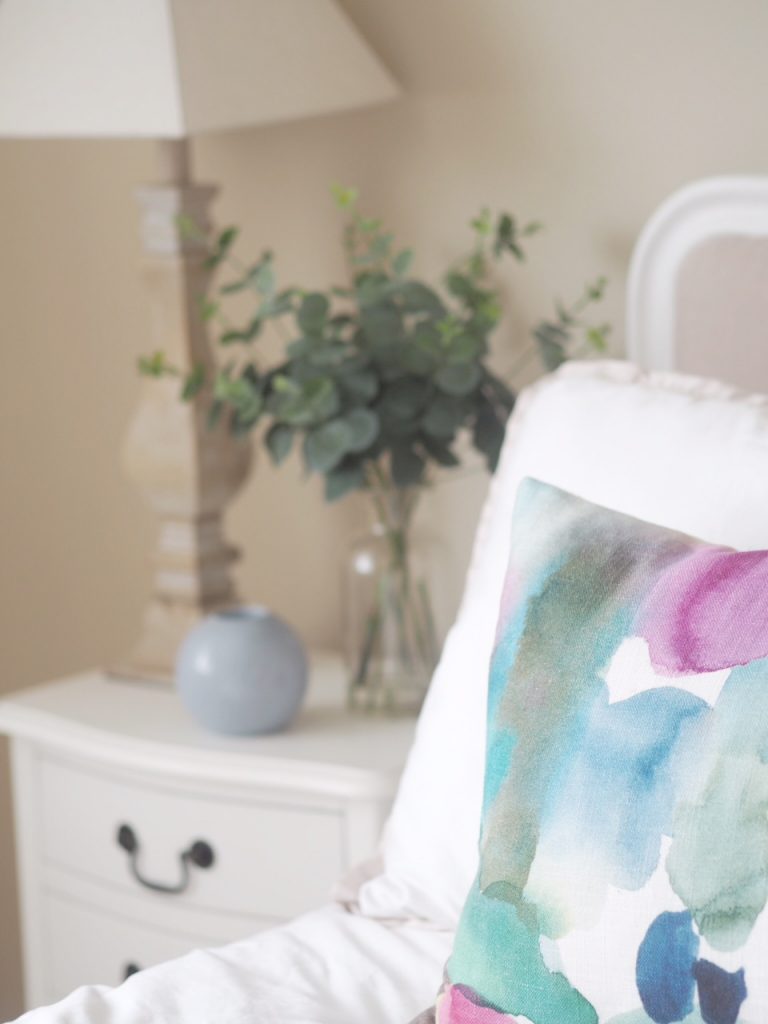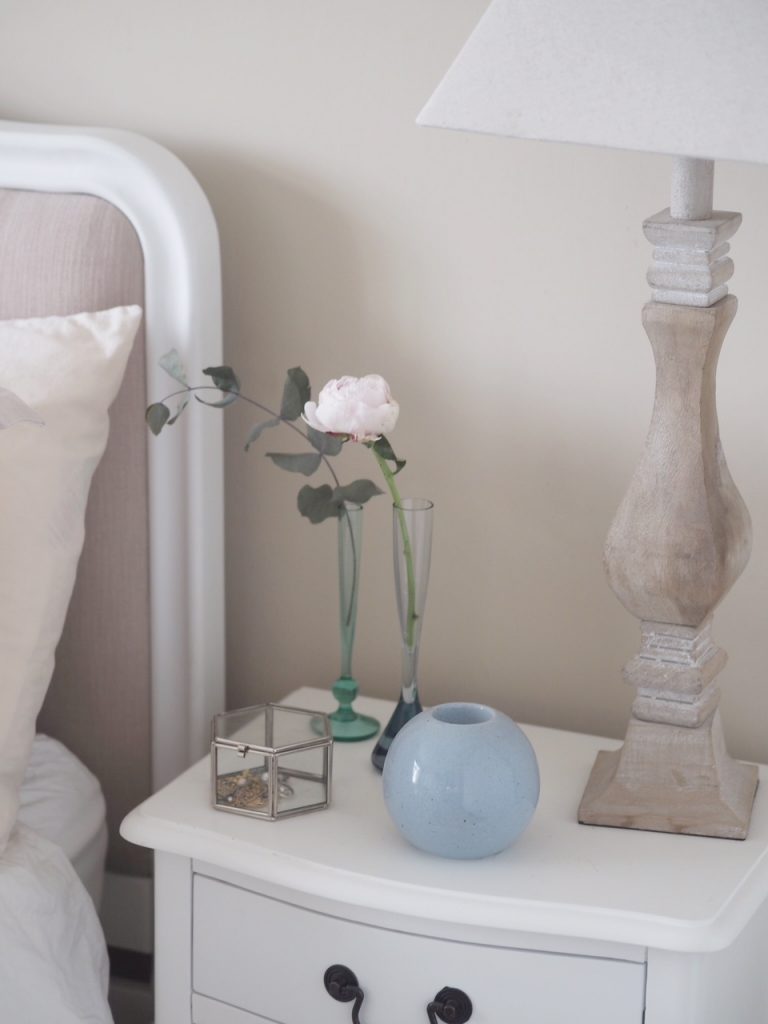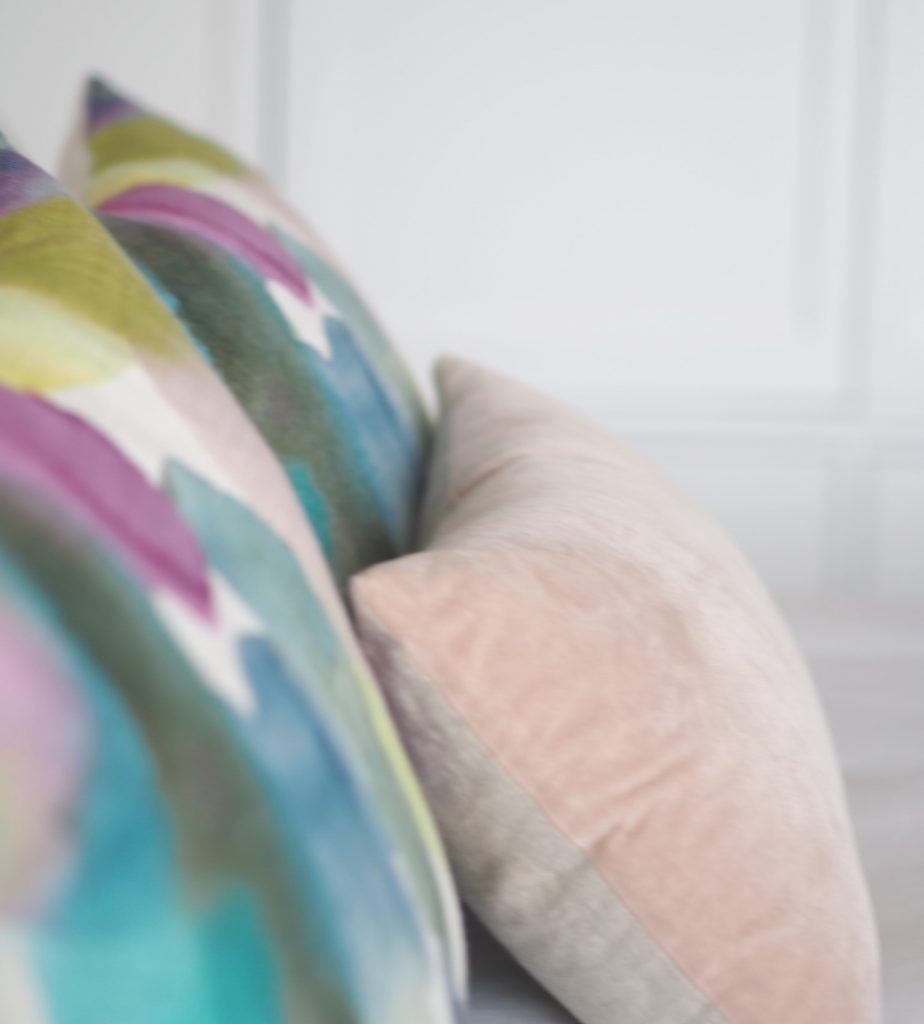 Then Lucy did her bit, adding in hints of navy with the blush pink & her gold accessories. She also removed the iconic 'J & C' prints, replacing with the hanging vintage style mirrors in our spare bedroom.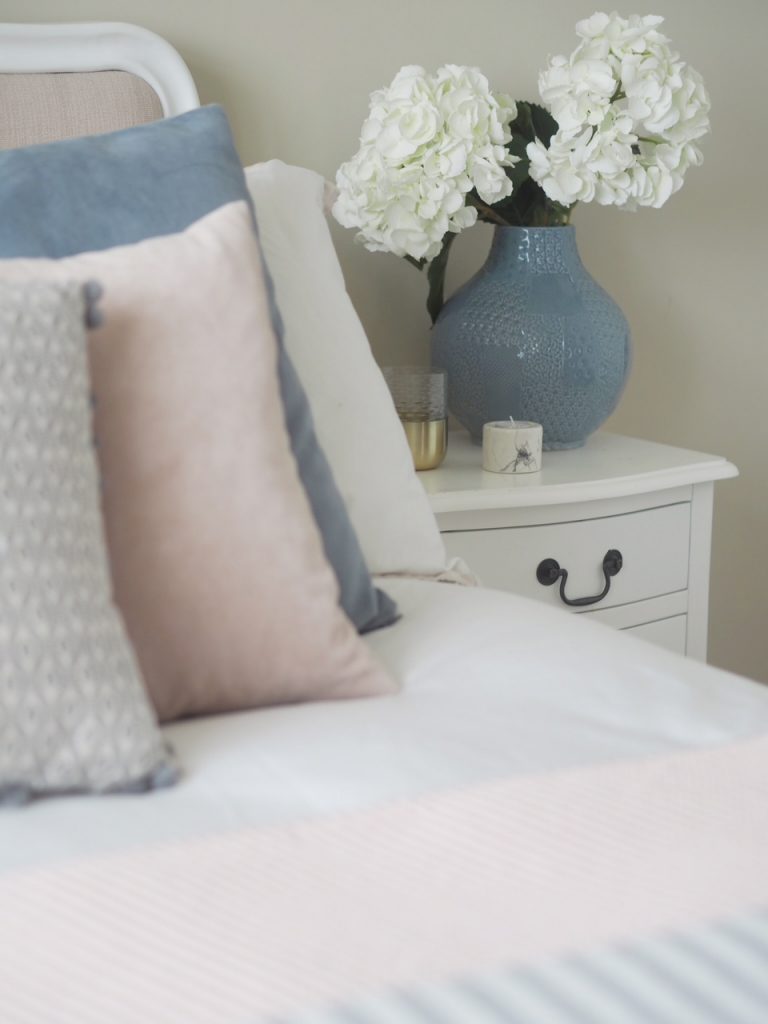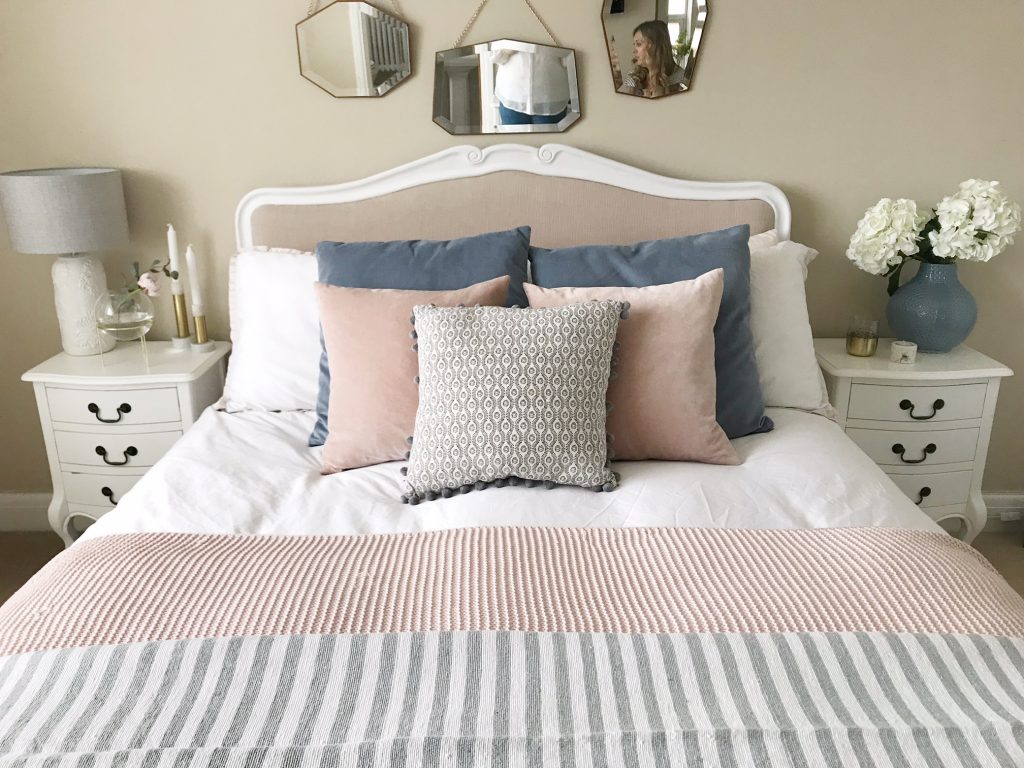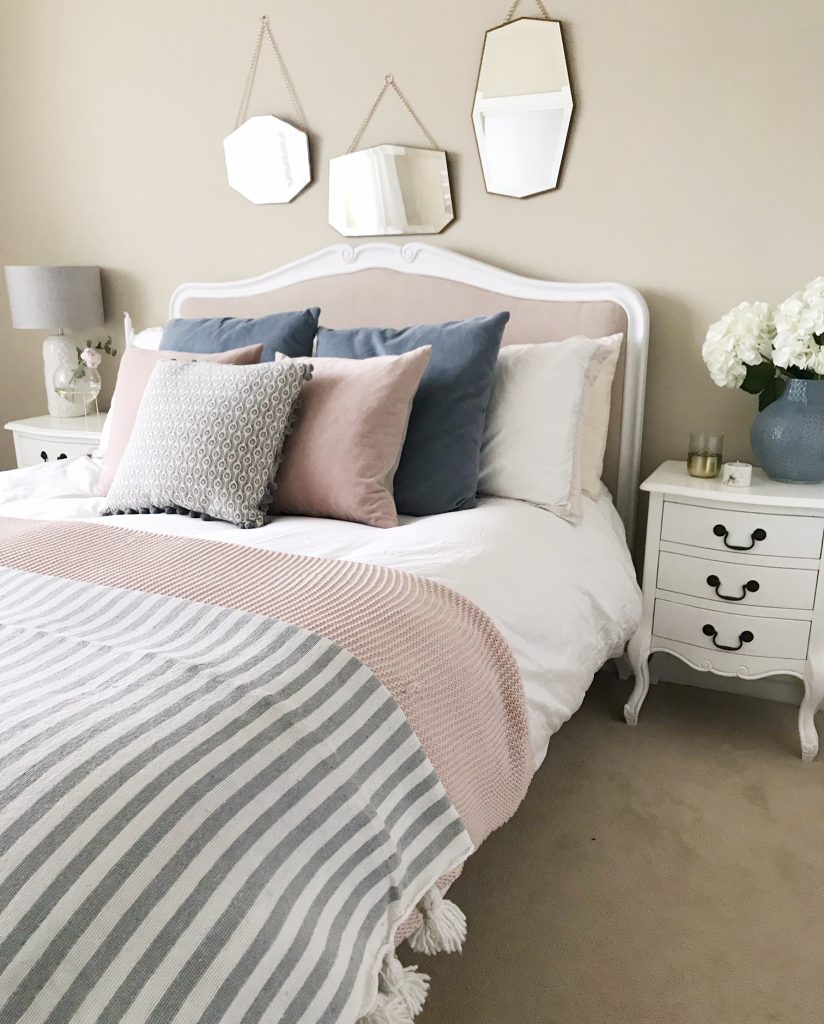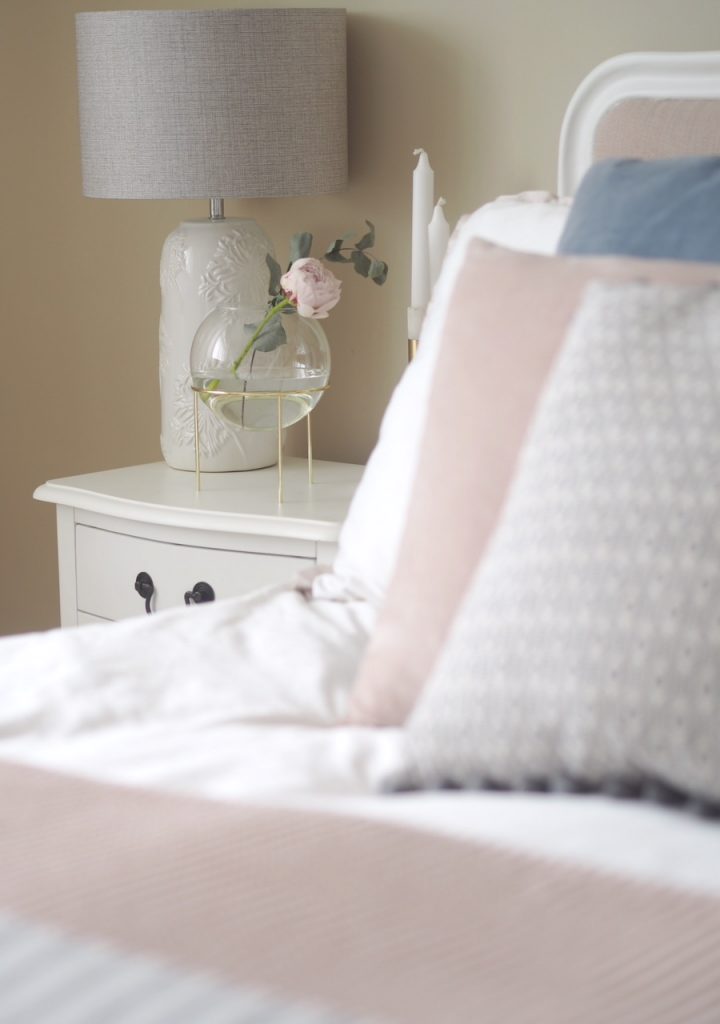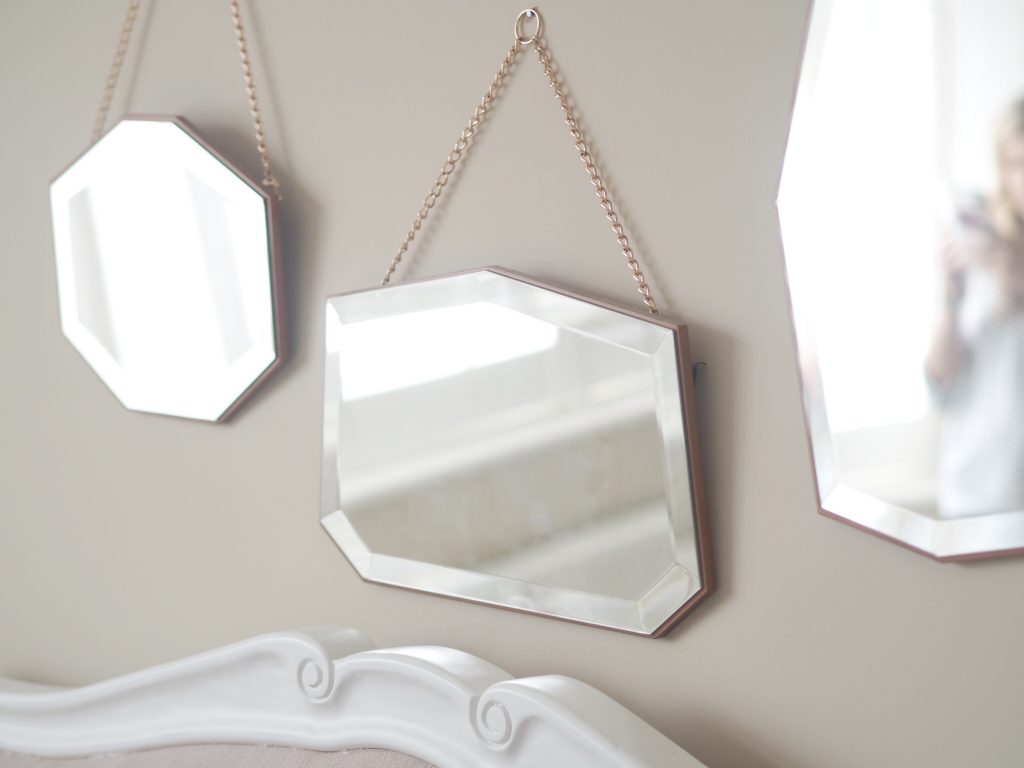 What do you all think? It's amazing how you can give a space a completely different/new look just by moving around what you already have & adding in some new accessories.
We've put together an amazing guide to styling your home, packed with top tips on selfies, the perfect gallery wall & more which is available to download FREE through the My Bespoke Room website by signing up to the mailing list. Please click here.
Love.