We may be sitting in the spring time, but the weather is so unpredictable these days that shoving the kids out into the garden for a run around just isn't as practical as it could be. Children have a lot of energy, there's no secret about that! However, if it's pouring rain and they can't get outside to burn off that energy, they get restless. It's up to you to secure a safe space for them to play constructively without ruining the house. The answer could be in your conservatory.
A conservatory can be customised to whatever you want it to be. For some, it's a dining space with the ability to throw open the doors into the garden. For others, it's a playroom for the children that is well-lit and has plenty of space to stash toys. You can add a few touches, such as stickers to the aluminium doors to remind them that there are glass doors there, to make it safe and secure for them to play comfortably. You could also add in a little reading nook, so that on those rainy days they have somewhere to sit and relax while the rain batters the windows. Soothing is definitely a priority here.
When you want to make a safe area for children to play, you have to consider the furniture that you are using to store their books as well as their crafts. Most furniture comes with the tools to anchor it to the wall now, which means that you've got get the toolbox out so that you can ensure their safety while they play. The last thing that you need is any accidents. Conservatories are also often without carpeting, so installing thick rugs can make the world of difference. Not only to the temperature of the room, but the noise! Children make a lot of noise and material layers like rugs can absorb some of the volume and be easier to manage.
A conservatory is often an ignored room of the home, used to store leftover things and junk that hasn't quite made it out of the front door to the various charities that you had hoped it could go to. You can use a conservatory all year around, which makes it the perfect place to play and learn no matter what the weather is. If you want to get creative, you could theme your conservatory to the season, with a fake snow craft pit in the winter and swapping that for sandpits in the summer. The best thing about it? You can really get creative with what you want your children to enjoy, while you get the chance to chill out in the other rooms of the house and keep them toy and child-influence-free! You can also develop it as they get older should you want to!
Don't panic about where the kids can go when there's nothing to do outside; you've now got the perfect solution that can work for the entire family!
Love,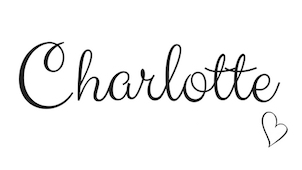 *This is a collaborative post