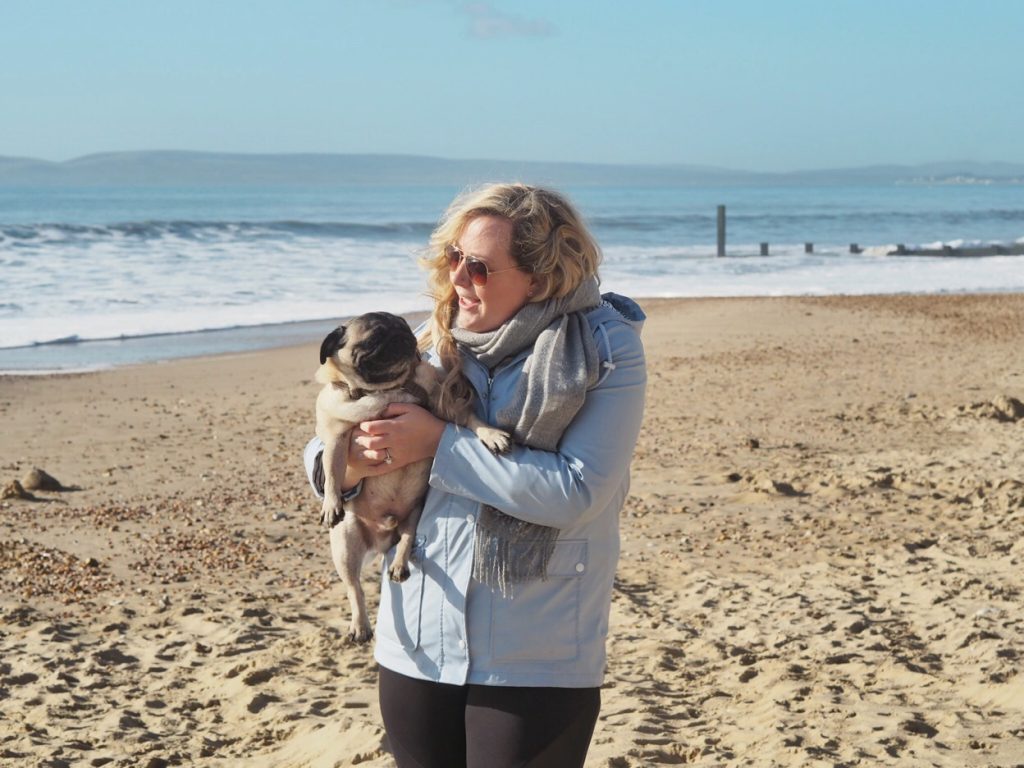 I don't know many people that don't start a diet at New Year. It sparks something in us which says 'you have a fresh start, you can be a better person, draw a line & improve yourself' but unfortunately New Years resolutions rarely stick.
When I wrote my post for 1st January on New Years reflections; what I'd learnt in 2017 & what I'd like to learn in 2018, my main one was to lose weight along with various others which were written down on my notes on my phone including to put a ban on technology for 30 minutes each evening to actually be able to talk, to overpay on the mortgage each month & put money in to savings, to make an effort to enjoy more date nights & time as husband & wife as well as to walk a minimum of 8000 steps per day & to take my beloved pooch Mungo out without fail so he could benefit on this too.
You see, I'm unbelievably happy with everything in my life, except for the one issue which is probably more important than anything else…the fact that my health is suffering & could put me in danger at later life if I don't do something to sort it out sooner rather than later. I have two beautiful, healthy children & a loving, supportive husband. I have a house that I could only dream of with (too much obviously…) food on the table & a warm bed to sleep in at night. I have a job which I LOVE which is extremely rare in this day & age which also gives me so many incredible opportunities. I am blessed to have the most amazing friends & family around me who I love with all of my heart.
I feel like this is the missing piece of the jigsaw puzzle.
I'm a firm believer in that you have to be 'there' mentally to achieve goals. If your head isn't in it then you just simply won't do it & this has been the case with every other time I've tried to lose weight. Something has changed inside of me this time around though & I'm no longer lusting over Chinese takeaways or secret eating pom bears out of the cupboard. I am READY. I know that this time I will hit my target & nothing is going to stop me.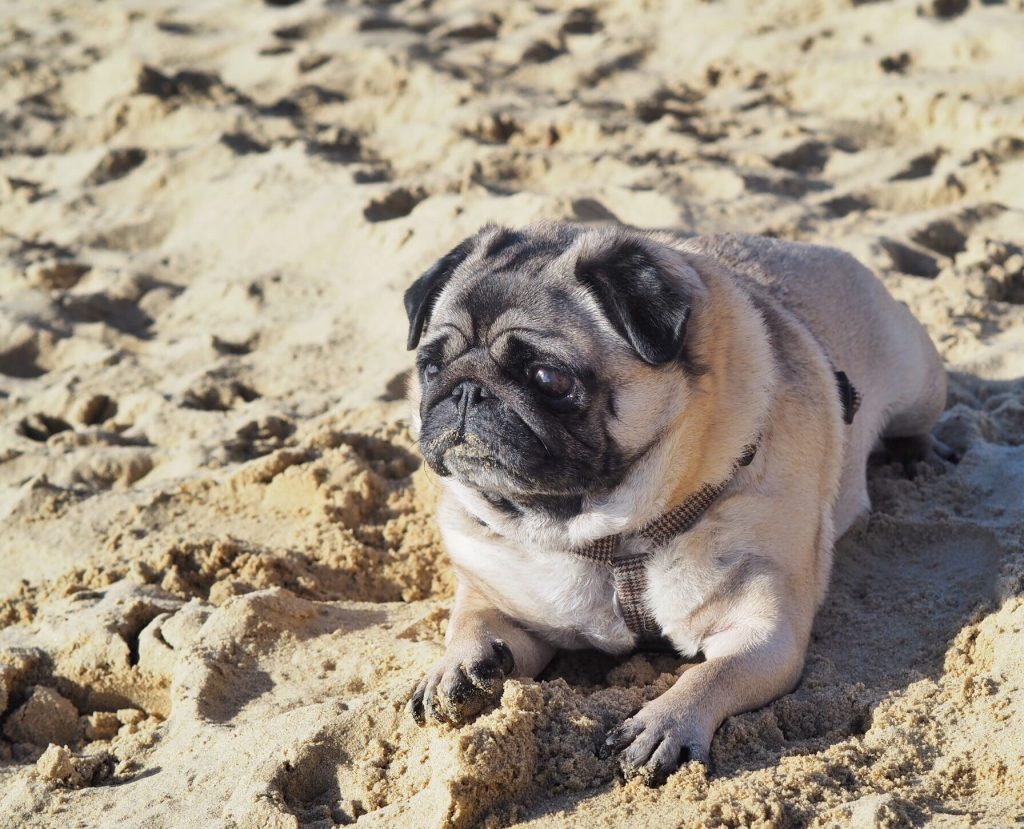 Anybody that knows me will know how Mungo is my best friend for life, my main man & ultimately my favourite child. Last year he had to have 15 teeth out, is half deaf & as the vet keeps reminding me, could do with losing a few KG too. It may be something to do with eating the odd discarded brioche on the floor & that he sleeps 99% of the time unless one of the littles are eating, in which case he's under that chair faster than he's ever moved in his life.
The only issue is that he's basically the epitome of lazy & hates going out for walks almost as much as I do. Being a typical pug he also suffers with his breathing (as well as a whole heap of other issues which will be hopefully prevented if he loses weight) so taking him out in the summer heat is a no go but that means that now is the perfect time to be building up that stamina & improving his fitness levels to be able to cope better when the nicer weather does arrive (will it ever?…I feel like Winters never going to end…).
SlimFast got in touch knowing my goals to see if they could help me on my journey with their new campaign which couldn't have been a better fit if they'd tried; Wellbeing Walkies.
Mungo is definitely not the only plump dog on the block as according to studies, 45% of Britains pooches are classes as overweight & almost half of us don't take them out for a daily walk. The Wellbeing Walkies campaign has been set up by SlimFast to combat this & to get chubby pooches (& their coach potato owners) off the sofa & pounding the pavement in the goal to fight the bulge.
So for 2 weeks, Mungo & I have undertaken the SlimFast challenge; I've been doing the 3.2.1 plan which consists of 1x 600 kcal meal, 2x SlimFast meal replacements shake or bars & 3x 100kcal snacks from either the SlimFast range or fruit/veg as well as drinking 2 litres of water a day & exercising.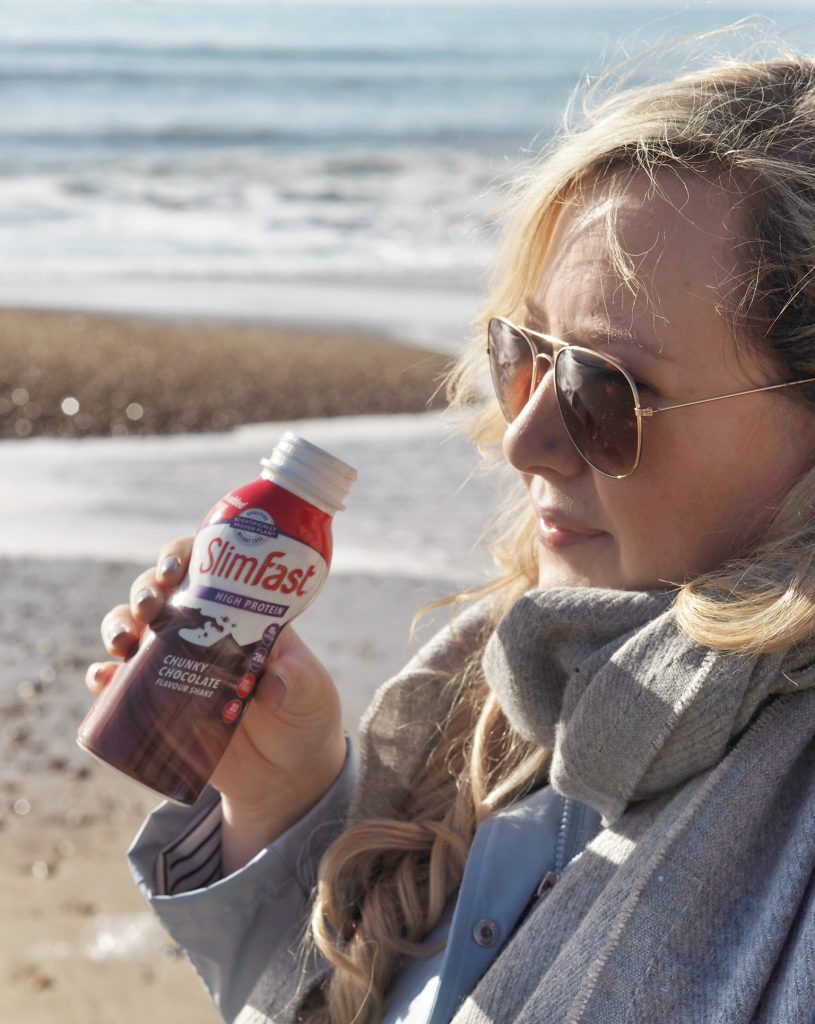 One of my main problems when following a diet has been that I'm a serial meal skipper which is where SlimFast has been brilliant as it's so incredibly easy to grab & go. I find myself constantly trying to juggle work/parenting/cooking/cleaning/life in general so chose to take my two meal replacements for breakfast & lunch then I only had to think about what to prepare for dinner which has been a real weight off my mind. You can click here to have a read through some of the lovely recipes that can be made for 600kcal's which were meant that we could still eat together as a family around the table & I didn't feel like I was missing out.
Was I hungry? Occasionally, but being able to eat 6x a day (albeit small quantities) is what we should be doing rather than having 3x large meals. I think this is something you slowly get used to over time if, like me, you're used to having huge portion sizes. I definitely realised that we as a family need to cut down on the amount we eat!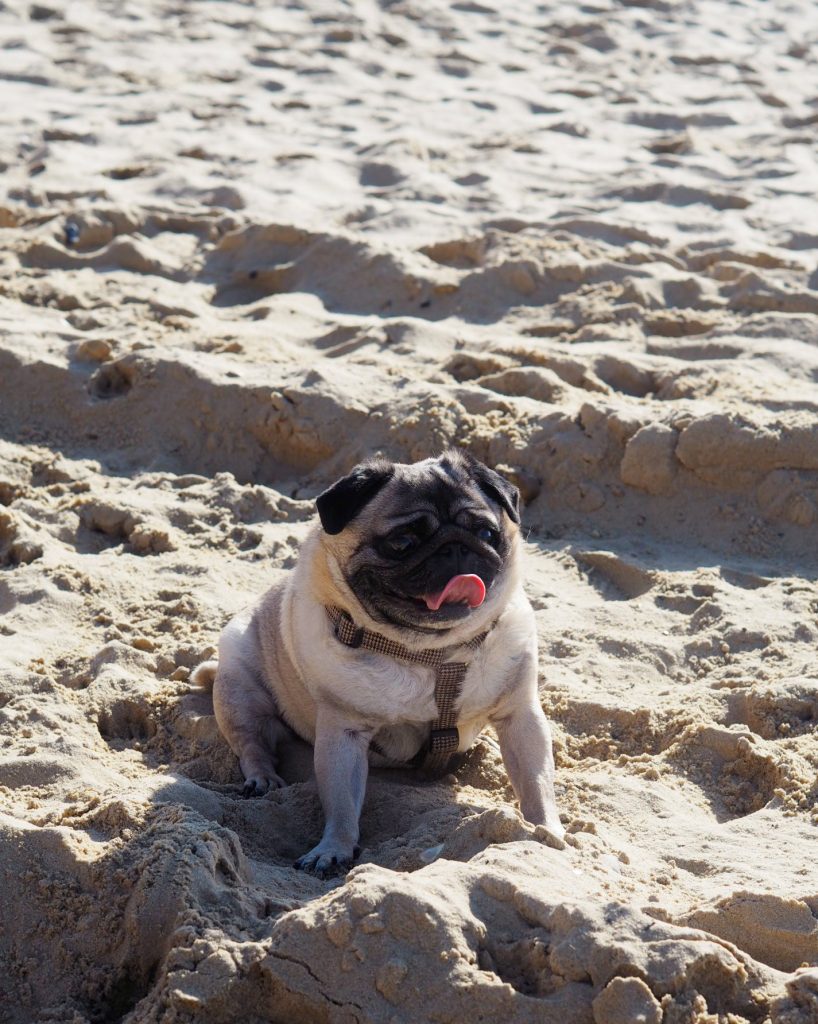 I'm over the moon to say that in the 2 weeks on the SlimFast 3.2.1 plan with along with taking part in the Wellbeing Walkies with Mungo, I have lost a whopping 8lbs (pretty impressive considering I was on a calorie controlled diet beforehand anyway). Mungo has lost 1lbs going from 24lbs to 23lbs & even his harness which was on the largest setting (& even then a little snug) is feeling looser.
In the two weeks on plan I have seen a huge difference in that time, not only on the scales but in how I feel in myself. Each SlimFast meal replacement bar or shake contains 23 vitamins & minerals, are high in fibre & protein which I doubt I was getting for most of 2017. My skin looks better & I just feel like I have more energy.
That brings my total weight loss in 2018 (starting 2nd Jan, so 9 weeks) to 31lbs. I've used various ways to stay focused & change my mind set including –
Setting little rewards for each goal achieved, for example, if I see a pair of earrings I love then I'll put it down as my prize for reaching 1 and a half stone off. I've booked a stay at The Pig for Mr THTMM & I for hitting 2 stone. Not only does it motivate you but it also feels SO good being able to buy them when you've worked hard/earnt it.
Take each pound as it comes – SlimFast promotes safe & healthy weight loss with 1-2lbs a week. I feel like expecting more than this will mean putting too much pressure on your body mentally & physically. As they say, slow & steady wins the race. It didn't take me 3 months to put on all this weight so it won't take me 3 months to get it all off.
Baby steps – if your version of exercise is moving your hand from a crisp packet to your mouth whilst sat on the sofa watching Eastenders then expecting your body to suddenly be able to do an hour long intense class at the gym is not going to happen. Start by getting a step tracker & going out on walks or just generally moving more. You'll be surprised how many you can tally up by running round after the kids or having a good spring clean.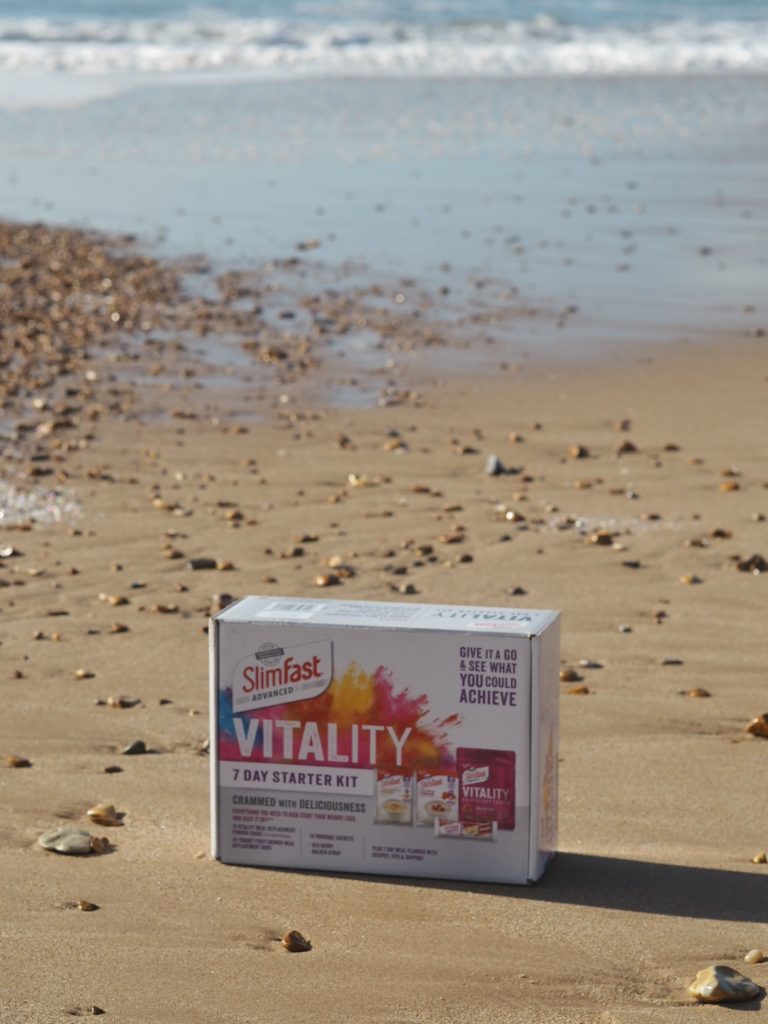 Get involved by taking part in Wellbeing Walkies with your pooch & the 3.2.1 7 day starter pack – make sure to tag #SlimFastHappyTails and #WellbeingWalkies on Instagram to show us how you've got on!
Love,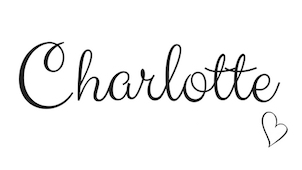 *This is a sponsored post