Today marks the 3rd anniversary of us moving in to Baylyn House & what an incredible time we've had so far. It also means that Rory's 3rd birthday is a month today as I was 8 months pregnant when we were handed the keys meaning it was a big old rush to get everything sorted (& obviously a few rooms decorated #priorities…) before we had a screaming newborn & a lot less time on our hands with 2 under 2.
The past week, I've spent a lot (& I mean a LOT) of time researching the history of this beautiful home built in 1882 to put together a blog post today. However, history was never my strong point at school & it certainly isn't now, even thought I'm absolutely fascinated by it. I think I've grasped a few things such as finding out the builder & first owner from the deeds, the occupiers in 1911 from the census (which also tells me that the house wasn't originally called Baylyn House but 'Ida Villa' or 'Deepdene', not 100% sure which) & 1939 census. The rest kind of draws at a blank as they are only released once they hit 100 years old so my next port of call is calling upon a local historical society. Watch this space!
So, this blog post is an alternative & is going to focus on the 3 years that we've called Baylyn House our home & the many changes we've made seeing as I can't stop decorating! We've come a long old way in that time as you'll see from the pictures.
Unfortunately I'm an absolute nightmare for not taking many 'before' pictures as I'm so impulsive that once I get an idea in my head, I'm basically doing it yesterday & nothing stands in my way including taking time to take pictures.
First up, lets start with the kitchen.
Here's some 'before' pictures I took before we moved in –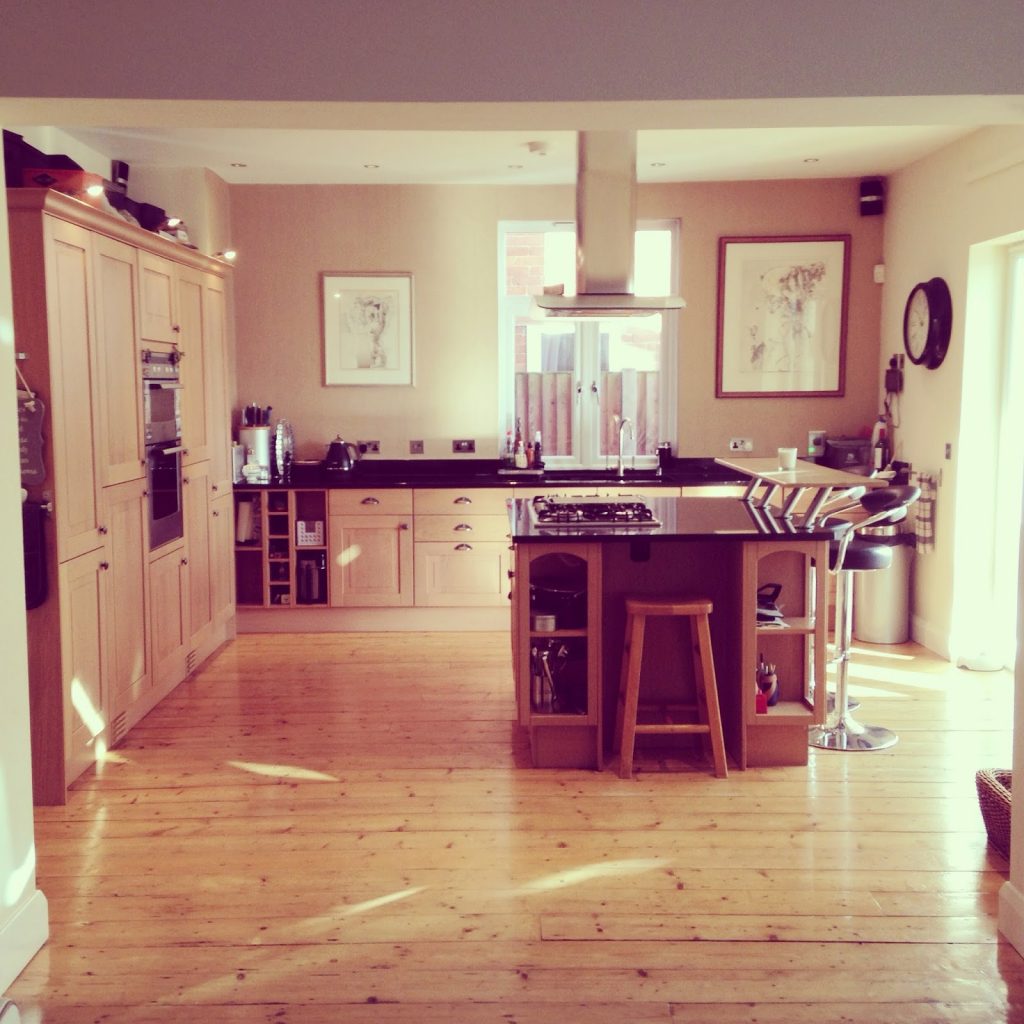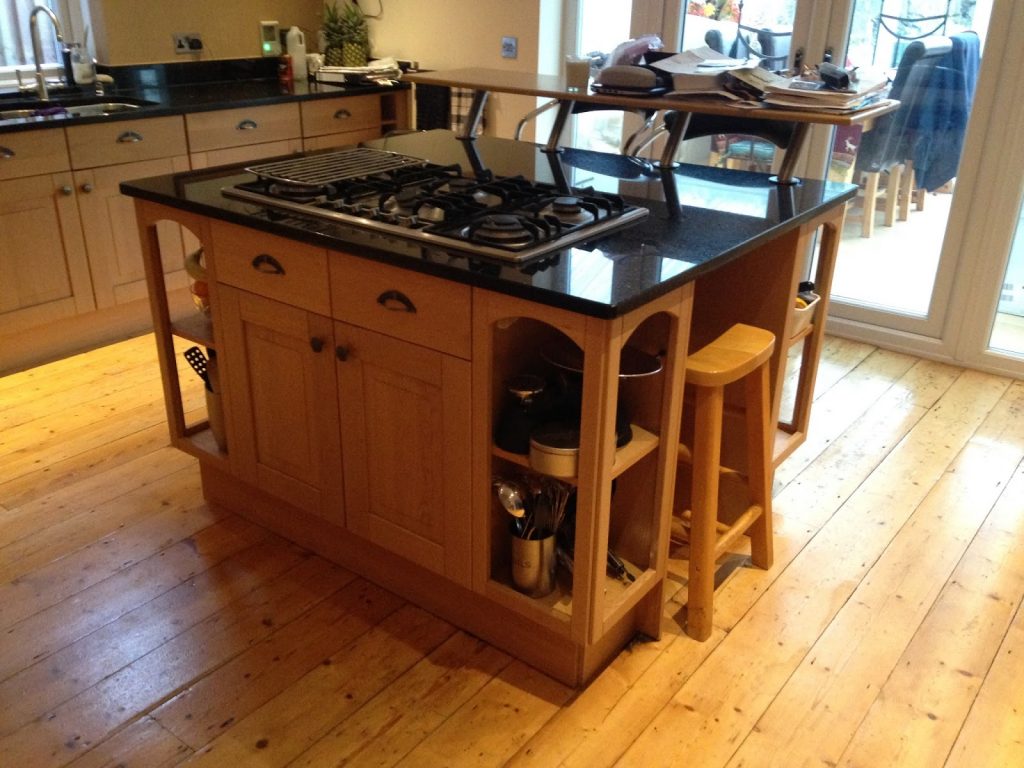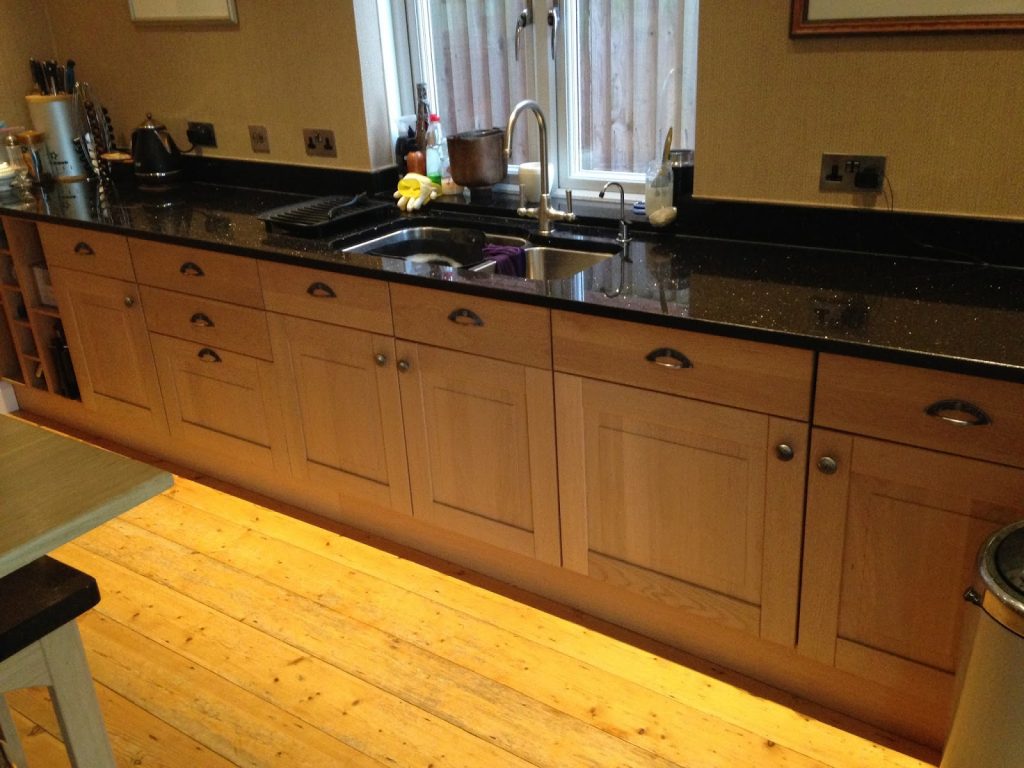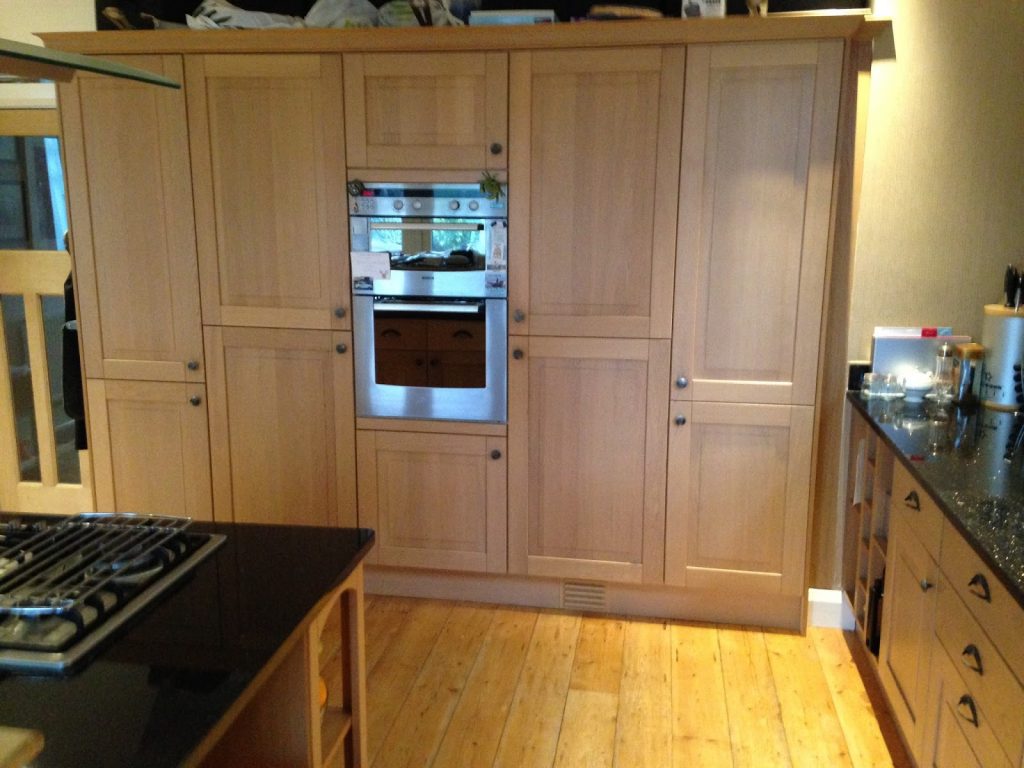 We had the kitchen painted using Farrow & Ball 'Stony Ground' which is a gorgeous grey/beige/green tone. Keeping it neutral has meant it's brightened the space up & also makes accessorising easy.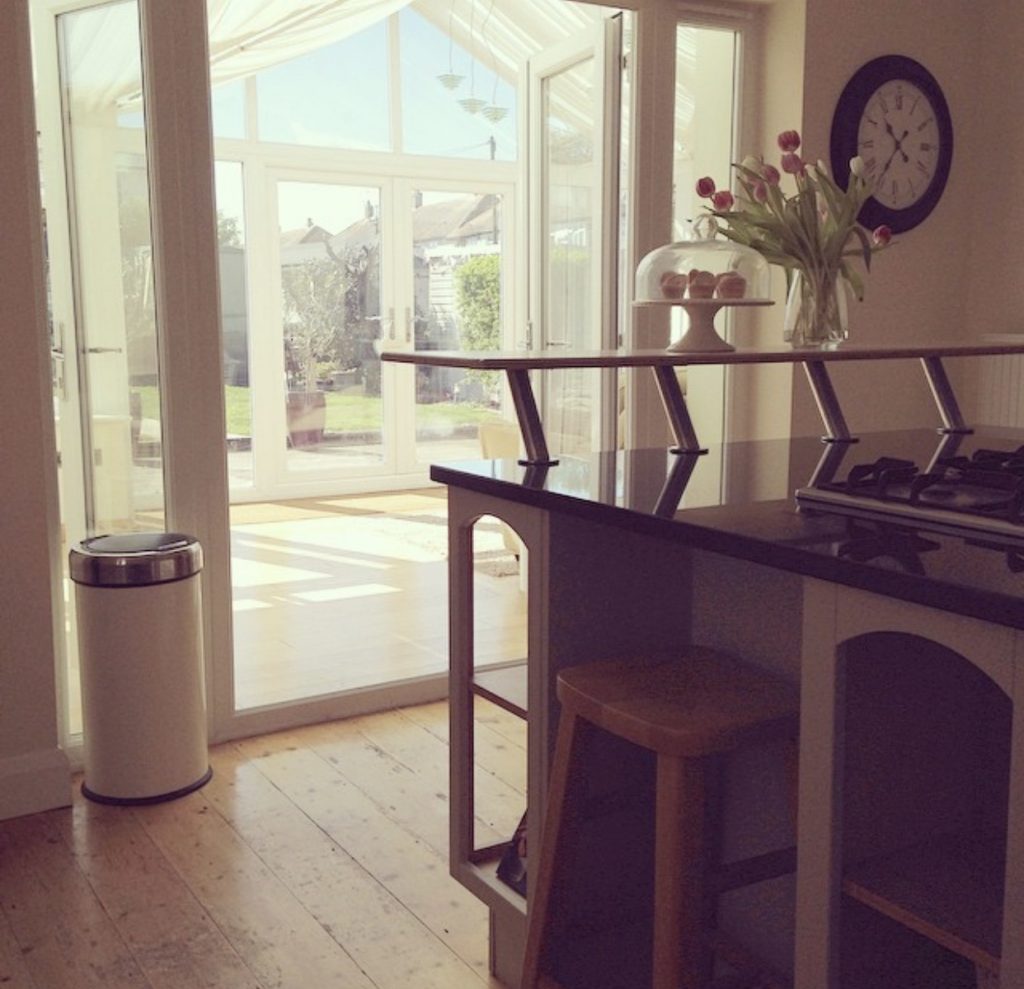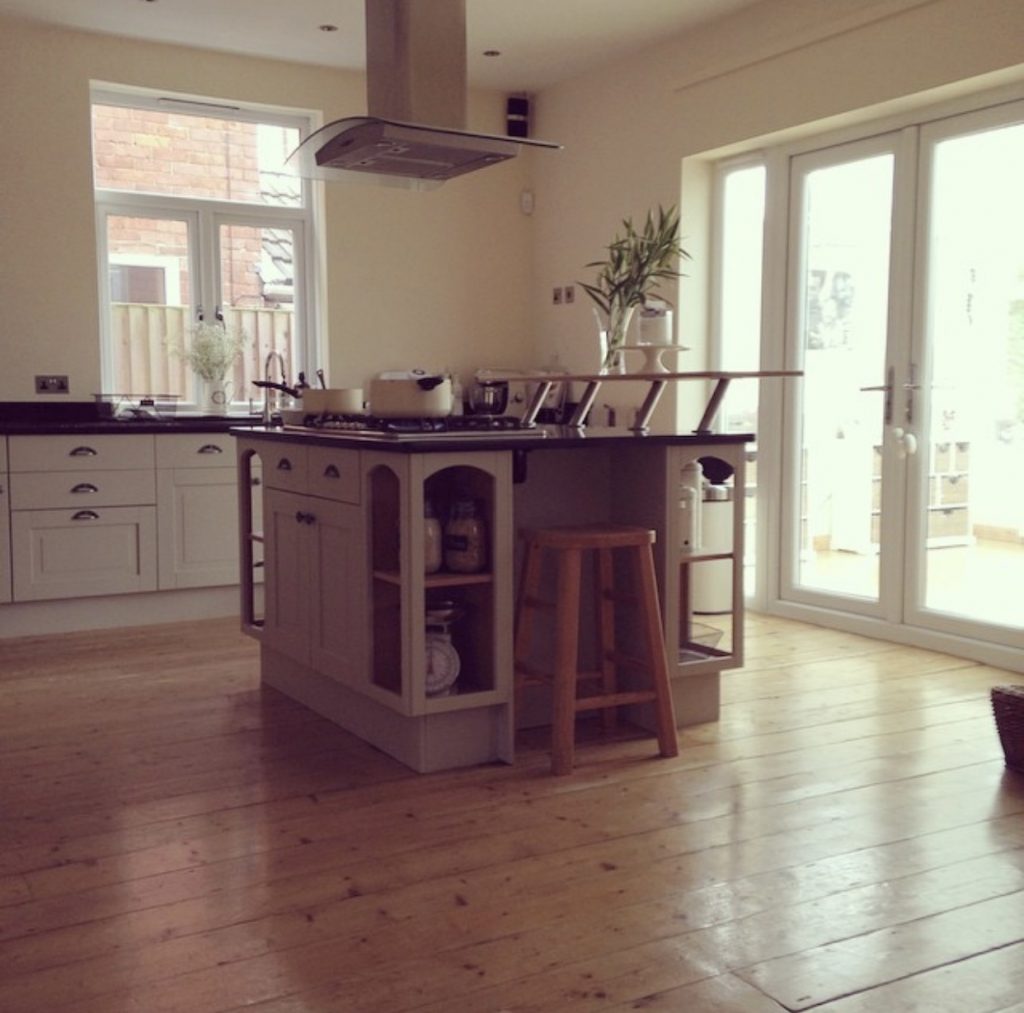 This room hasn't changed much (apart from the odd shuffle of pretty bits) so here it is now.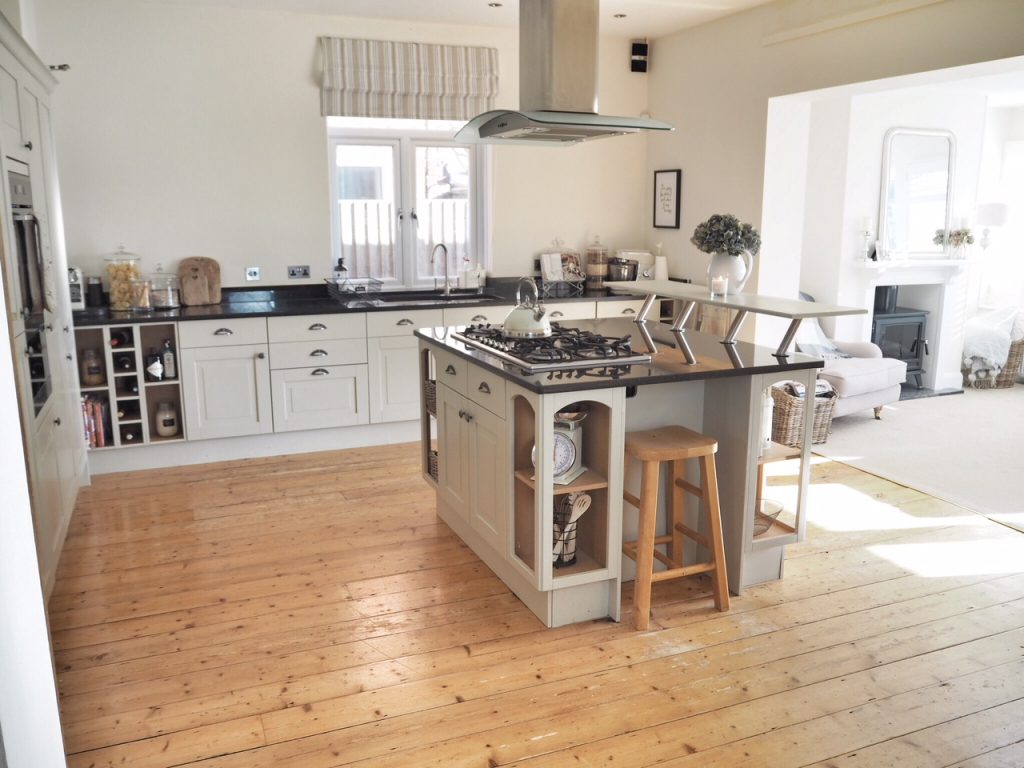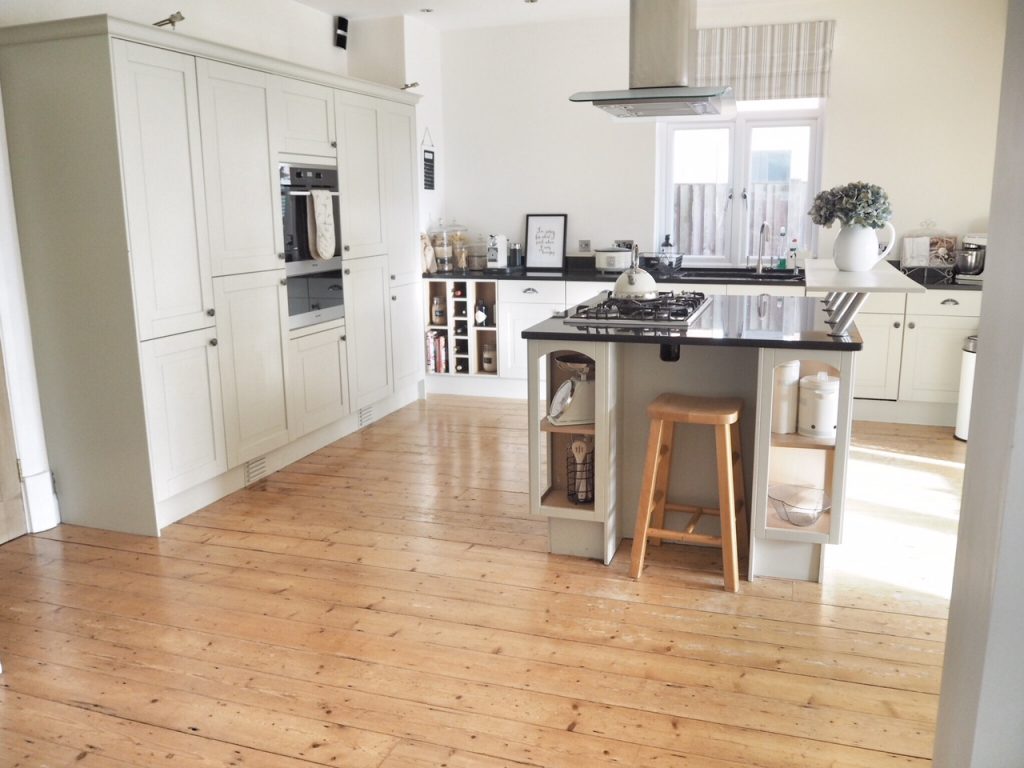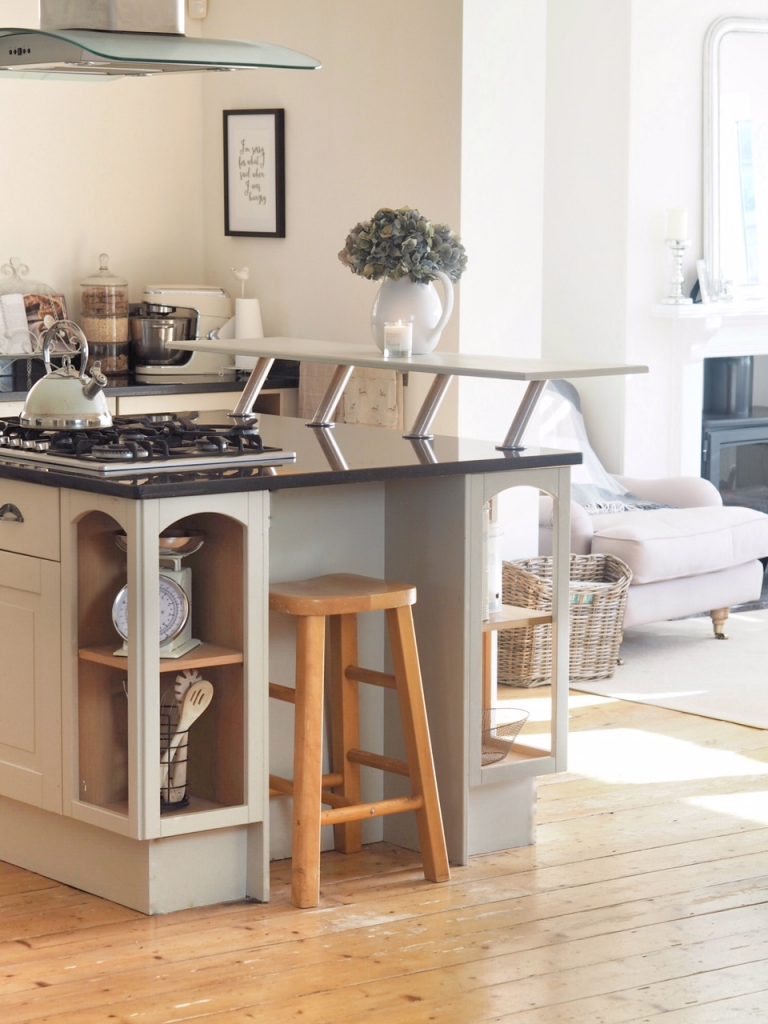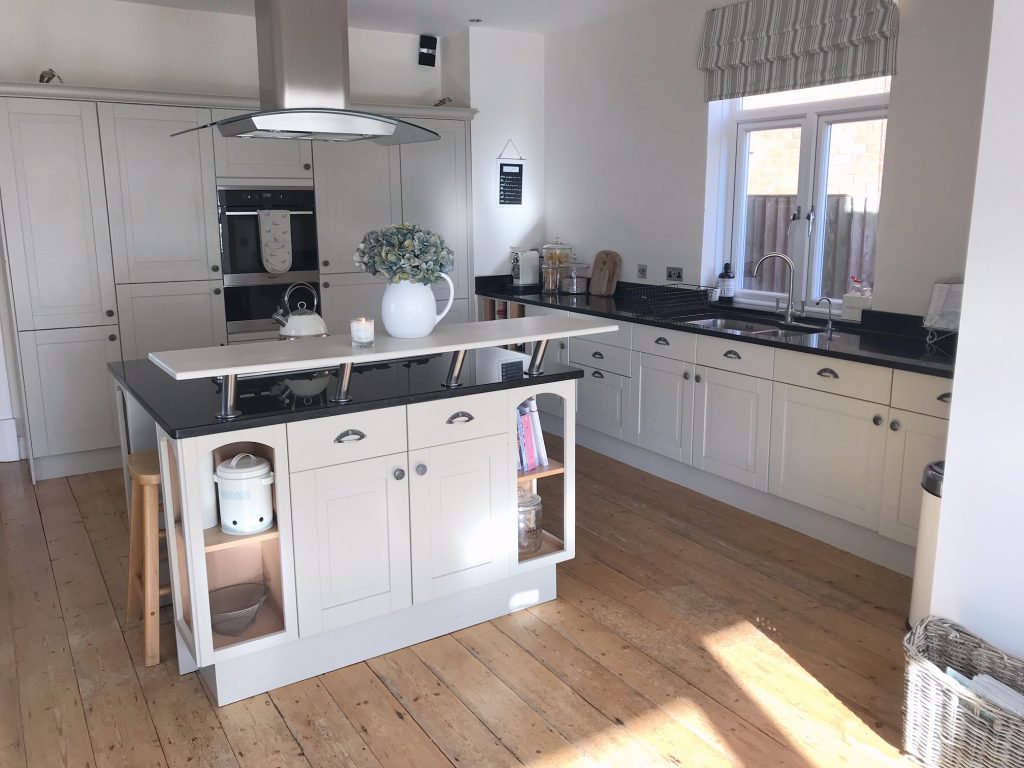 Next up is what used to be the lounge/living room which is now our dining room (complete with window added!). Here's a before shot leading on to before we did the conservatory revamp & some current pictures.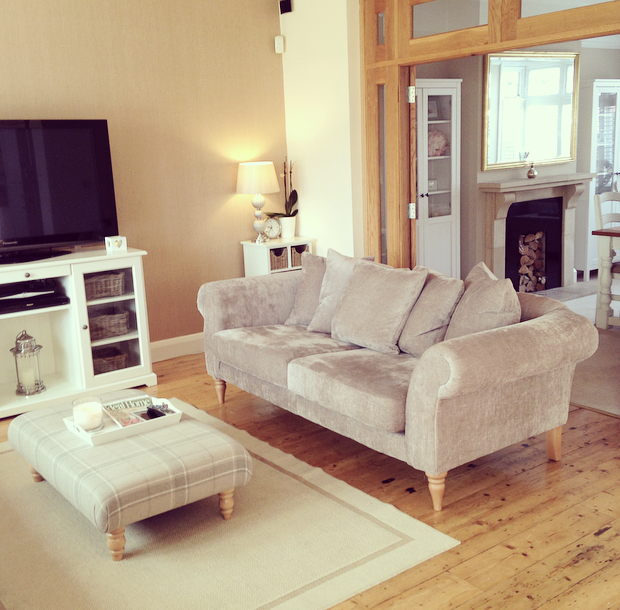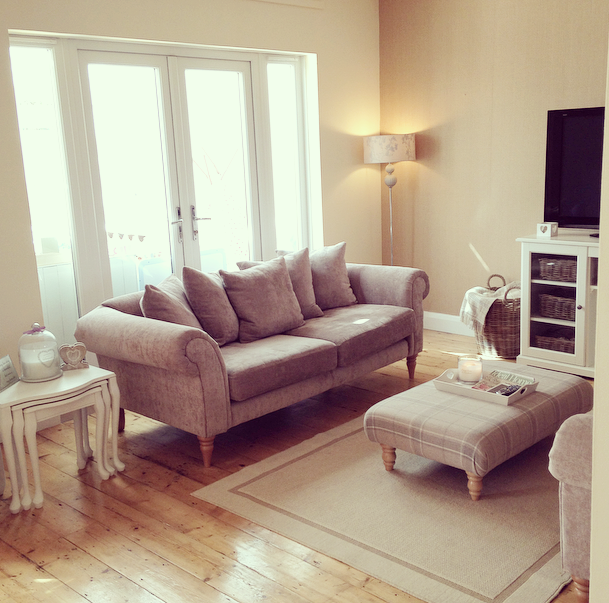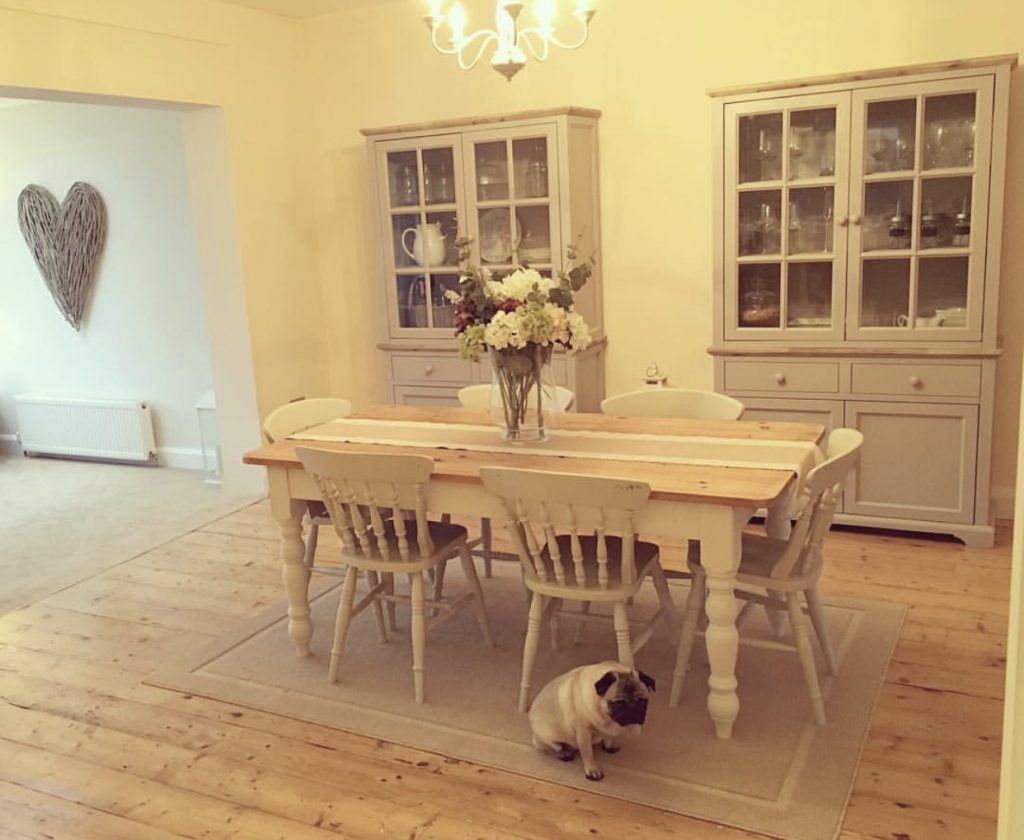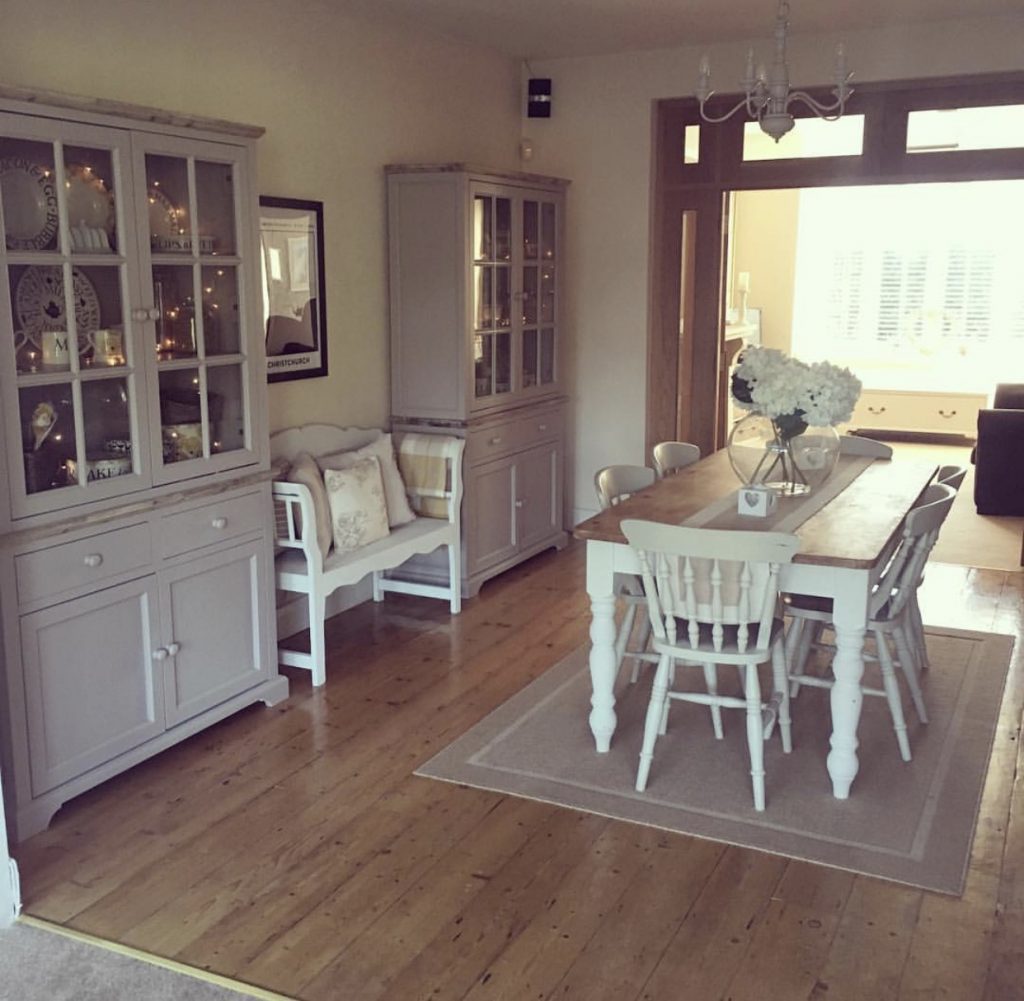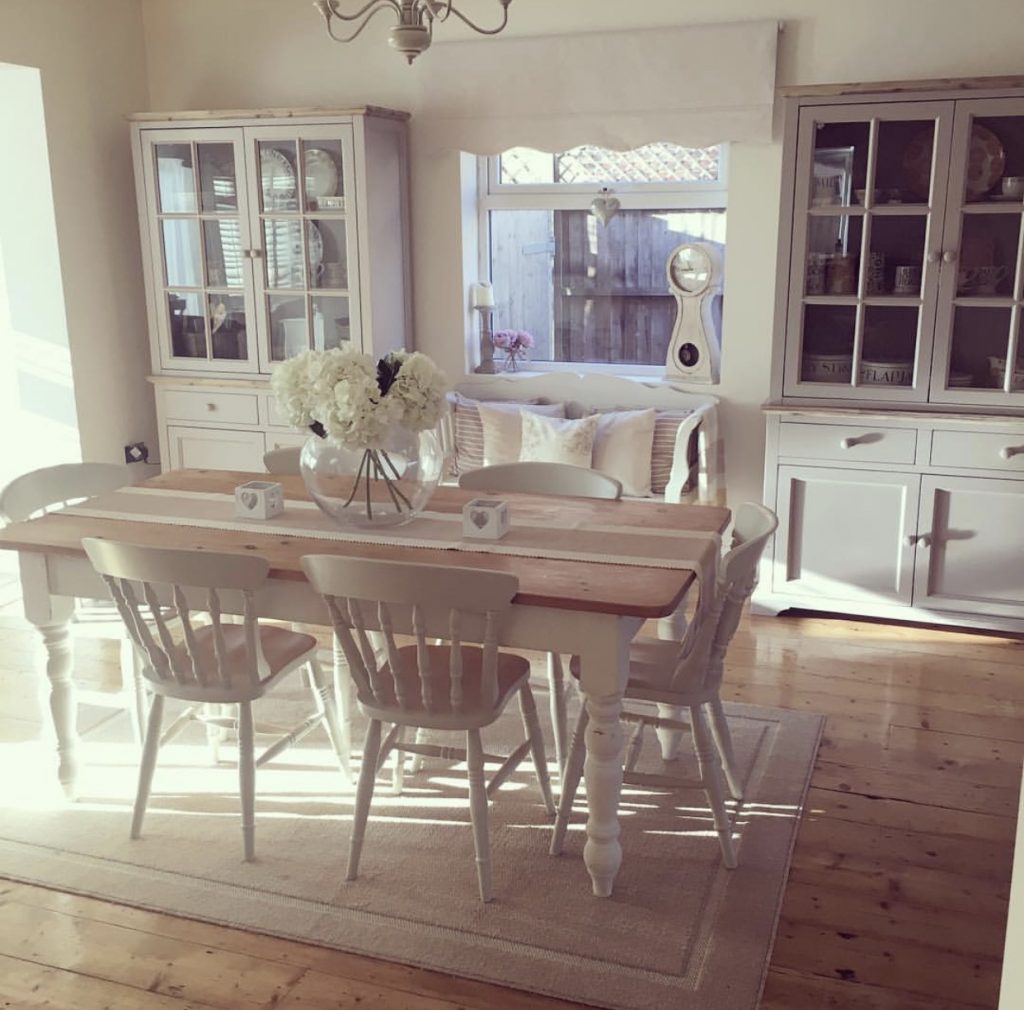 & now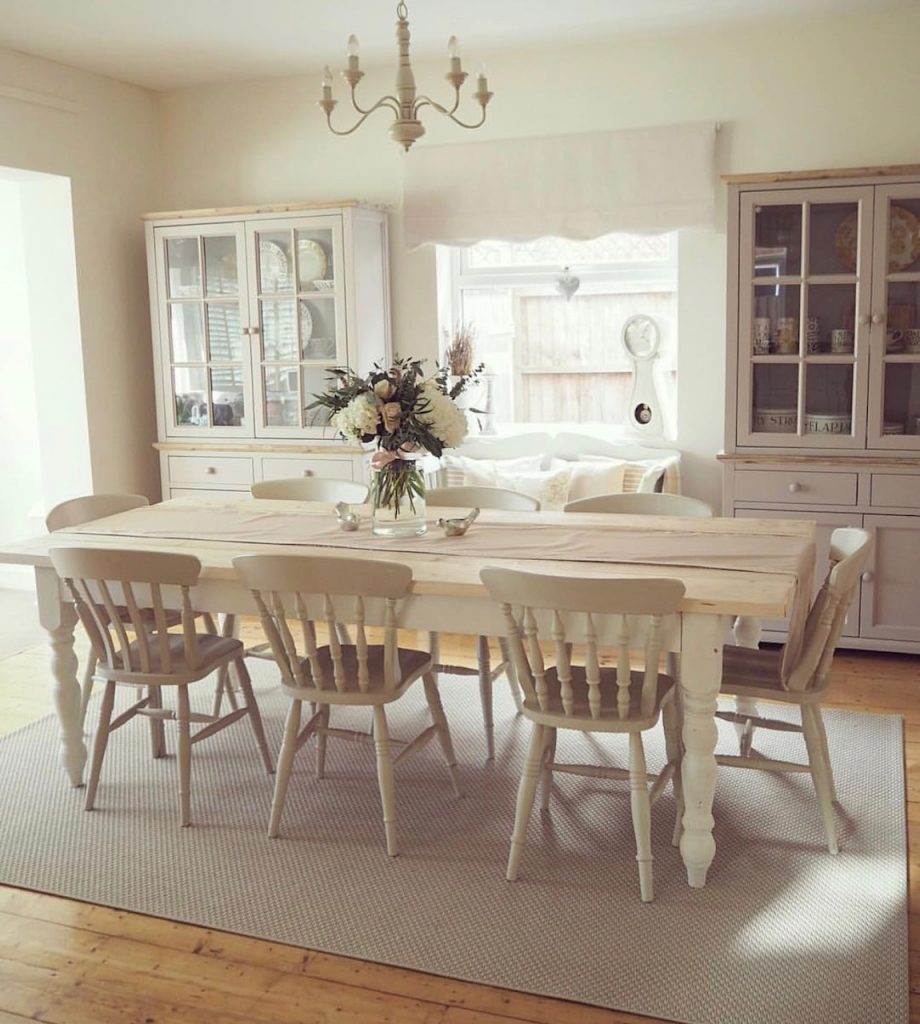 Then the playroom which was our dining room, again a before shot, some in-between & current.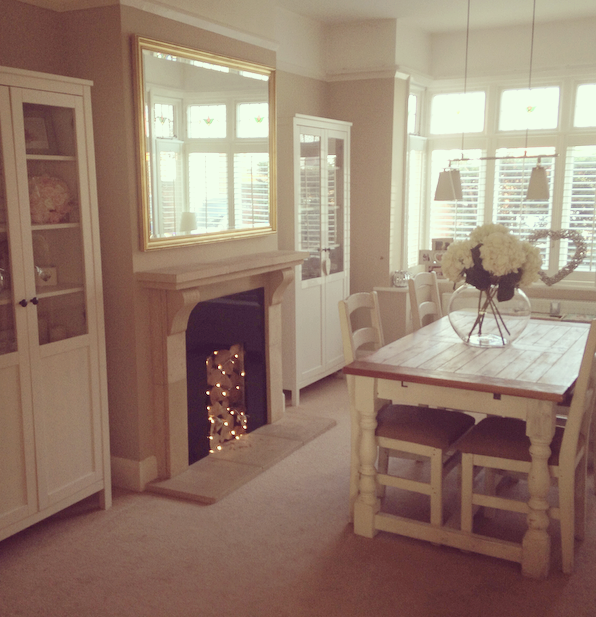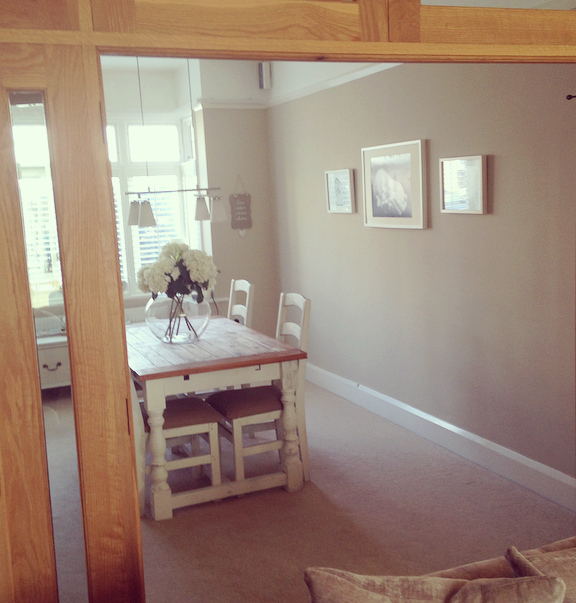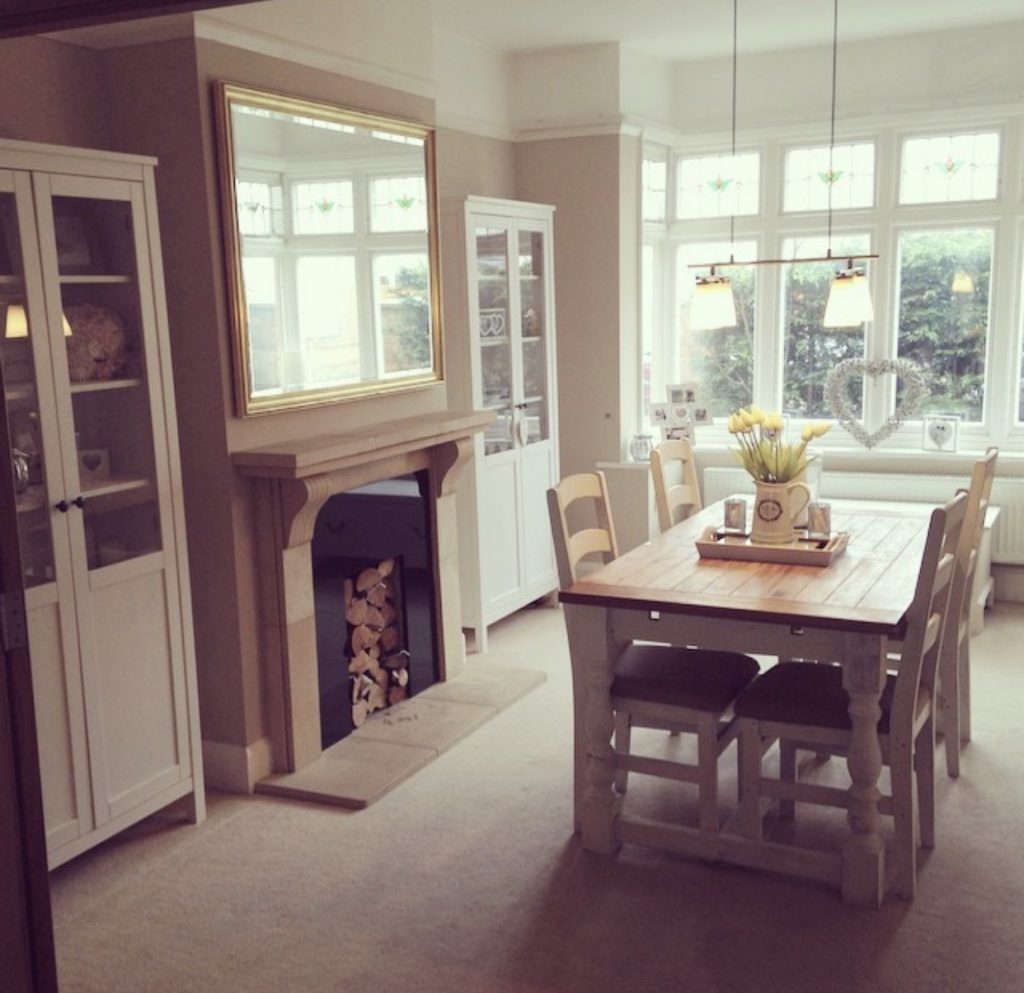 & now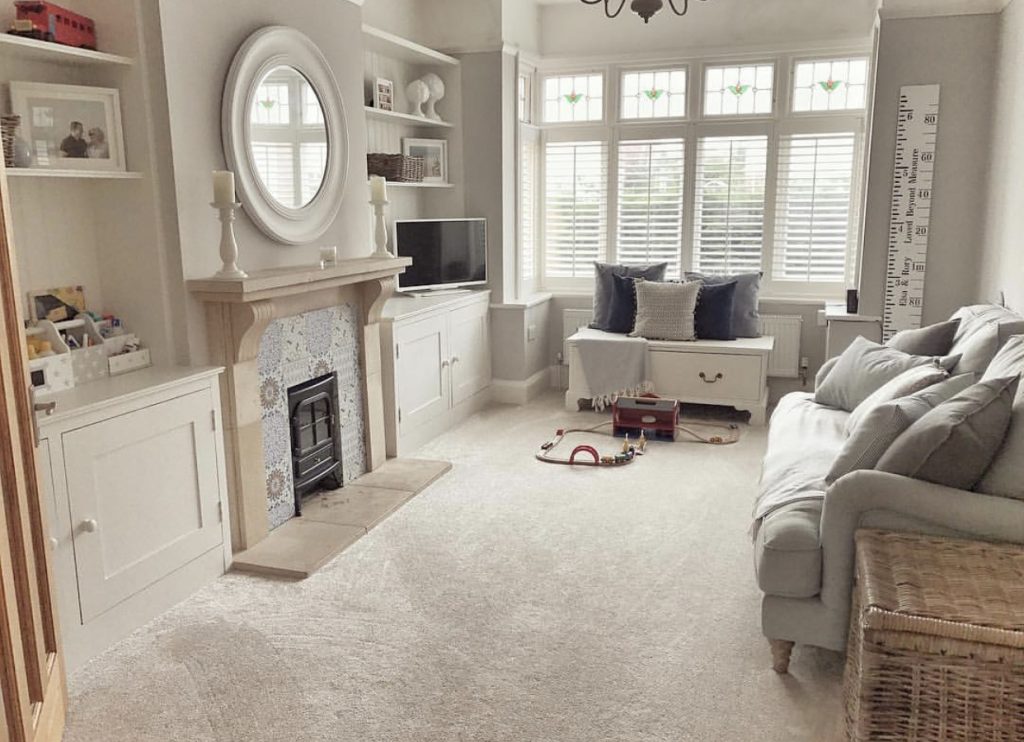 The biggest project we've undertaken is definitely turning the conservatory (no before we bought it shot unfortunately!) to a more useable (less leaking & a good temperature!) space which is our current living room.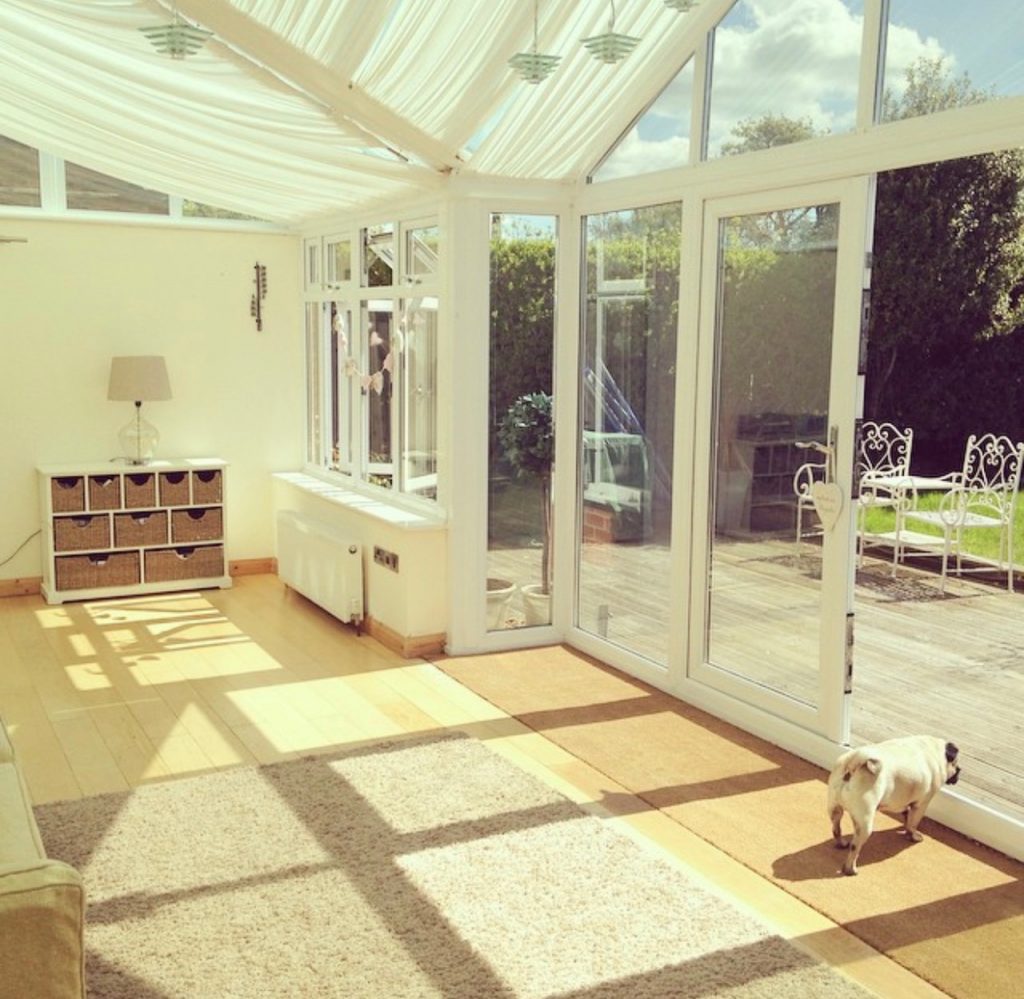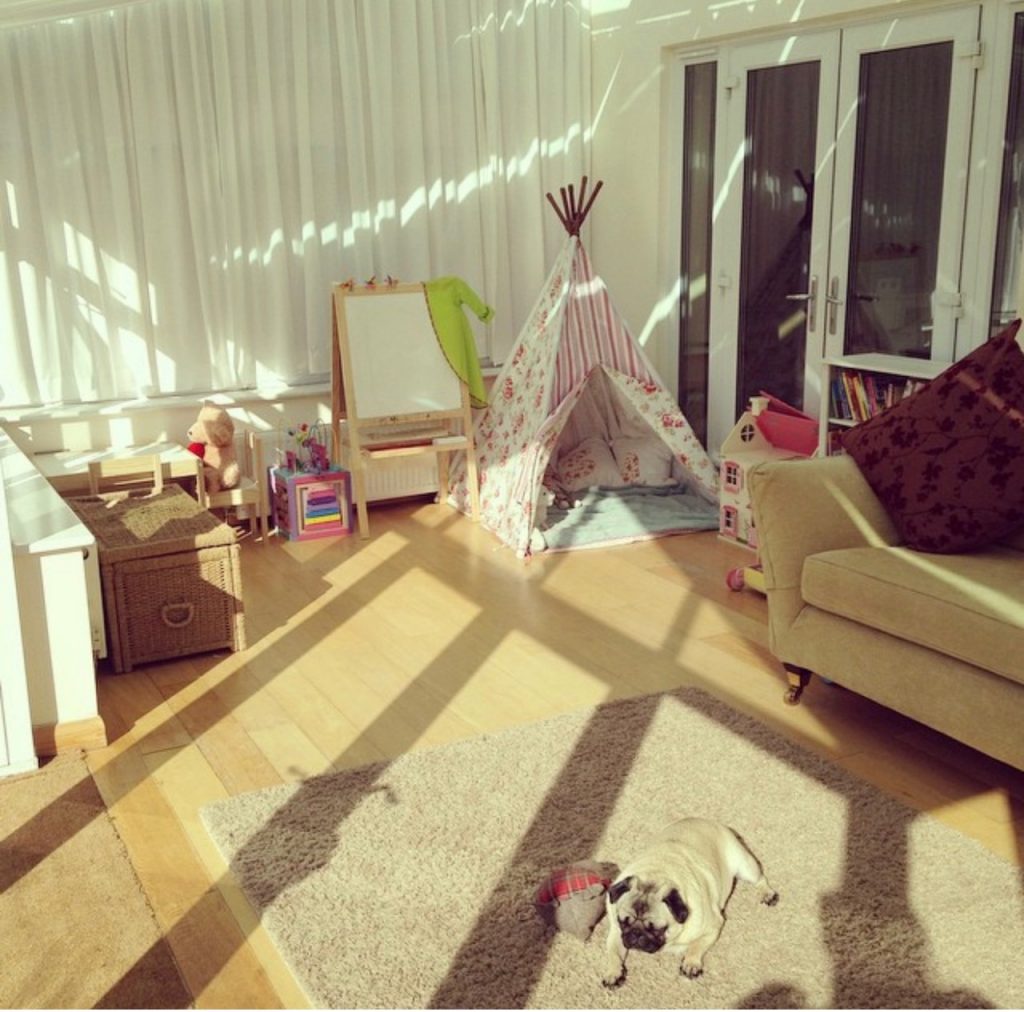 We had the famous seating bench area put in as appeared in Style At Home mag! Lovely but completely impractical considering it was like -3 out there in the winter & about 40 degrees in the summer.
The roof & sides were removed, built up & a new roof put on.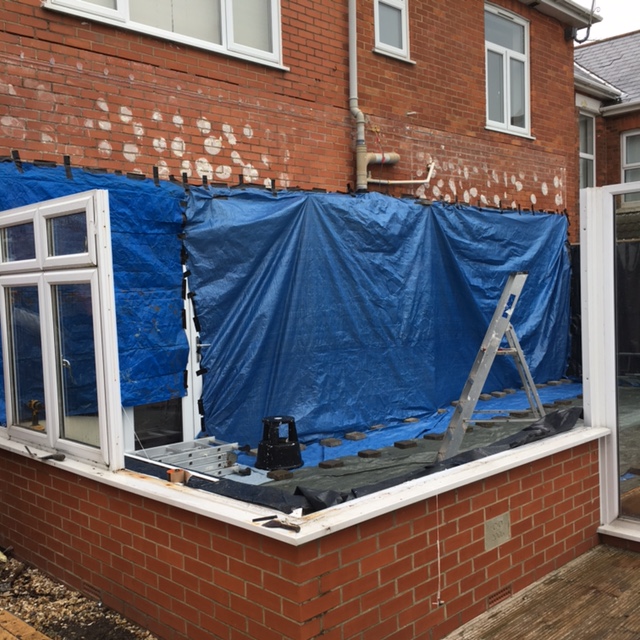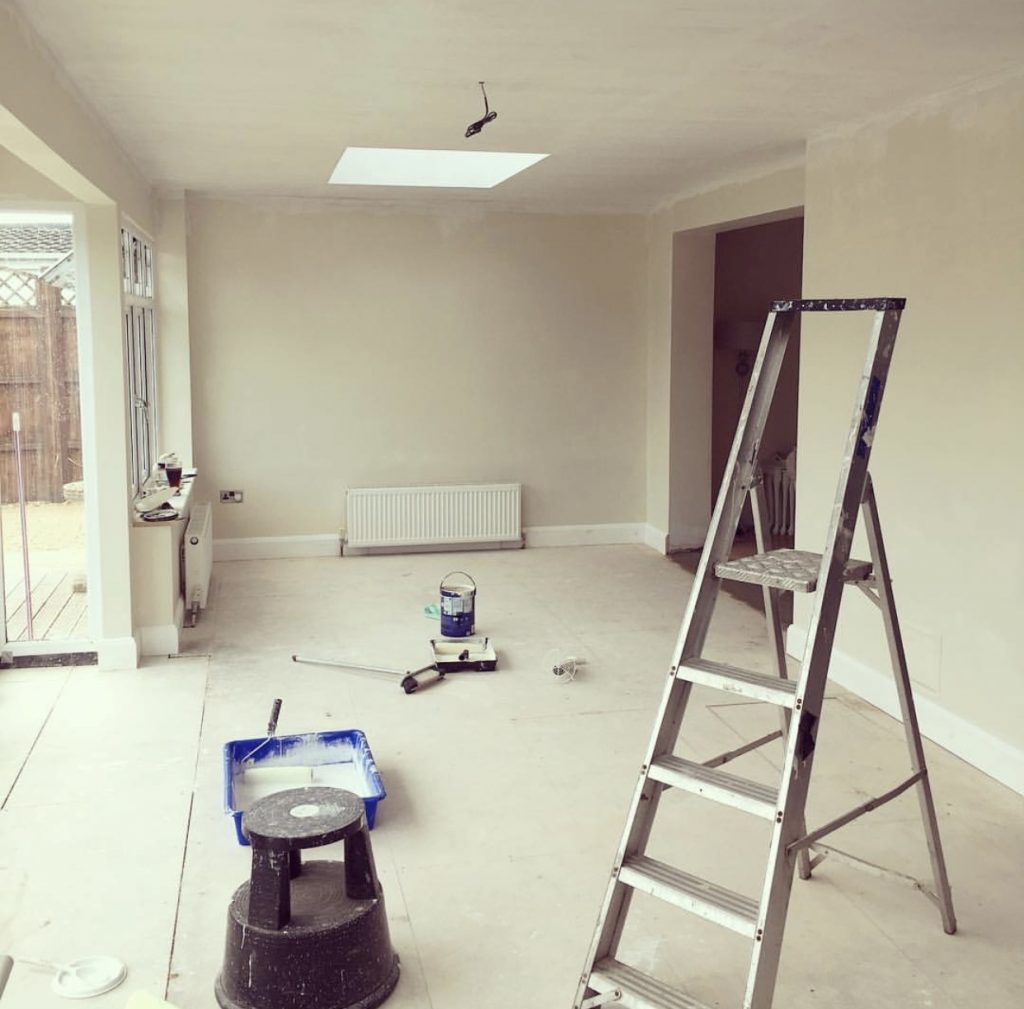 This is the living room over that time which has changed quite a bit leading up to now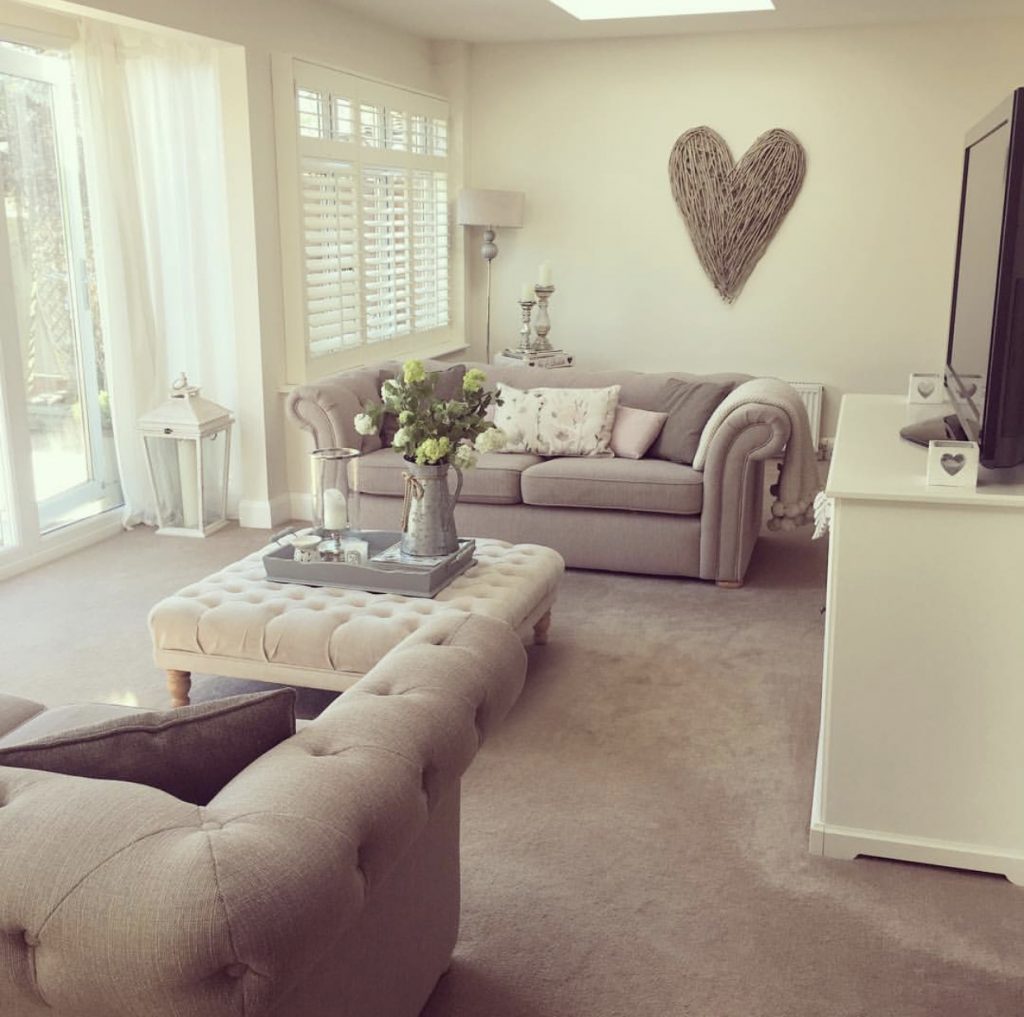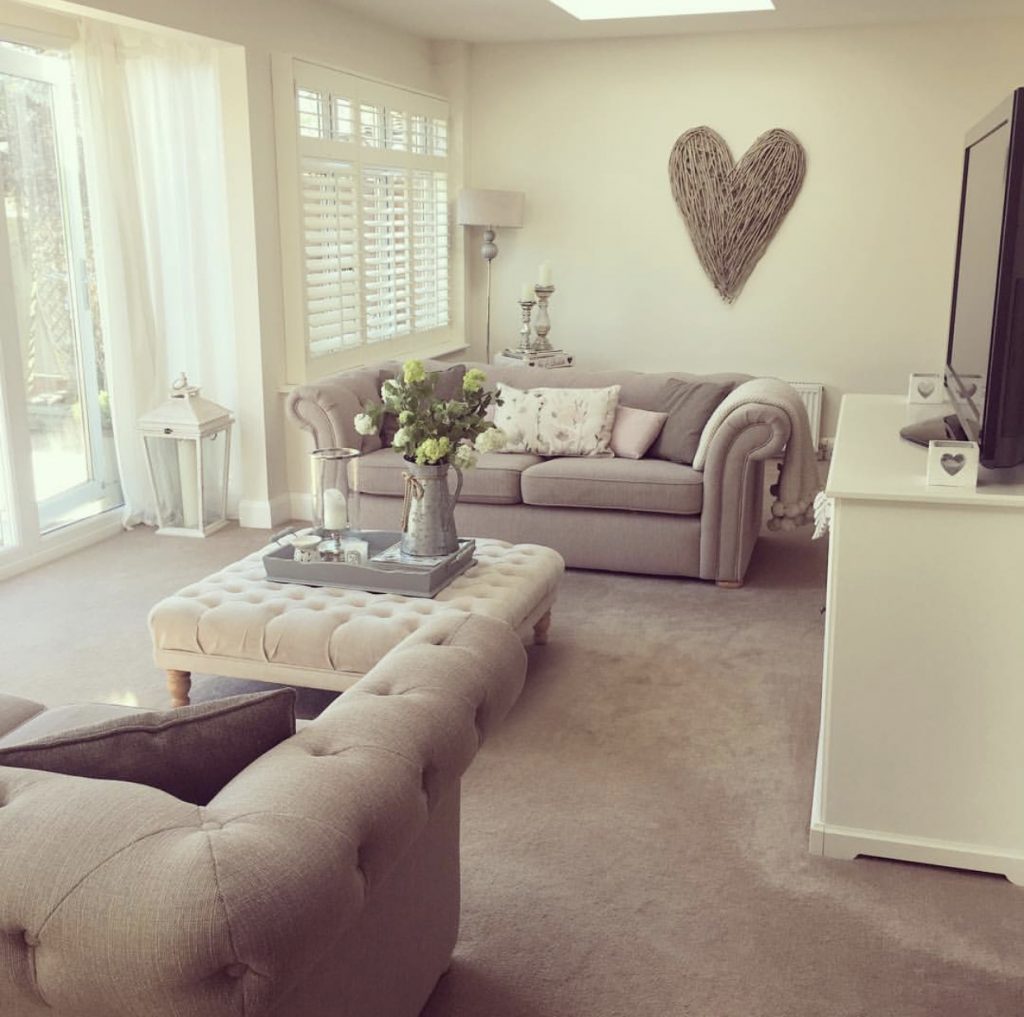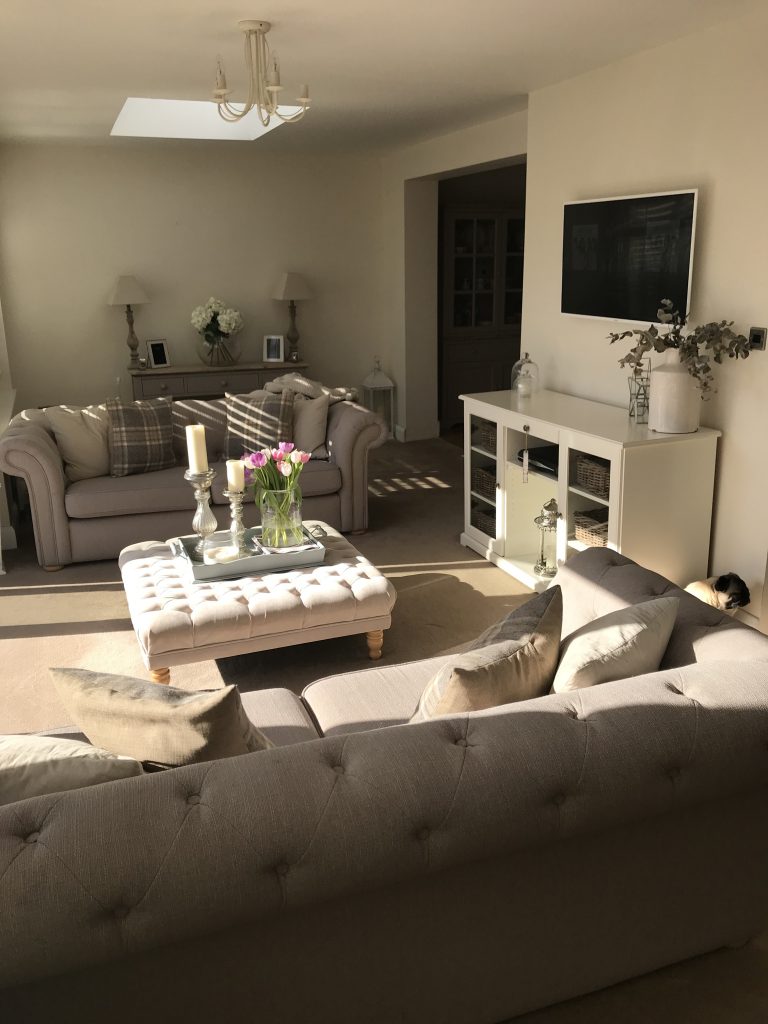 & now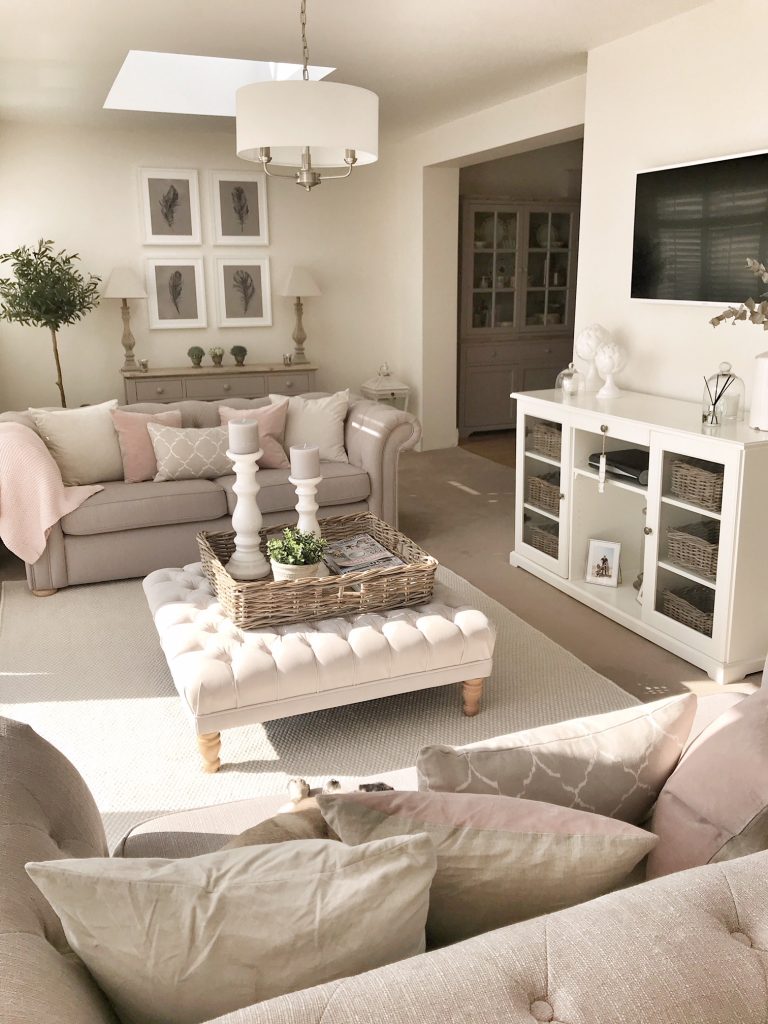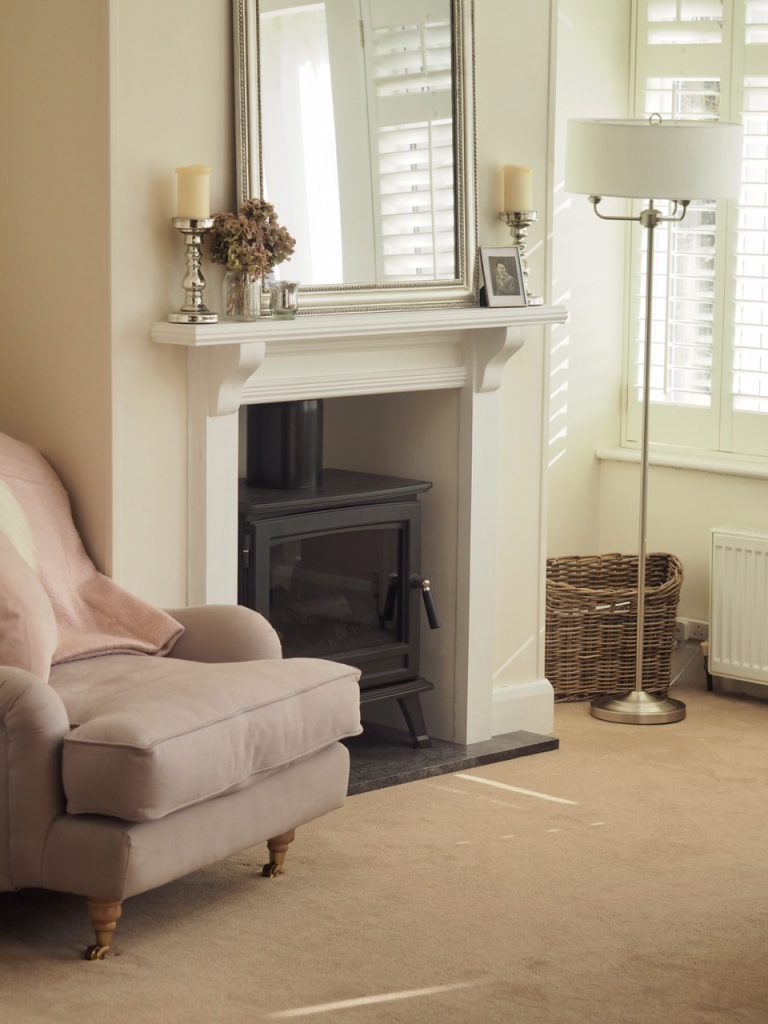 The downstairs WC has changed from this to this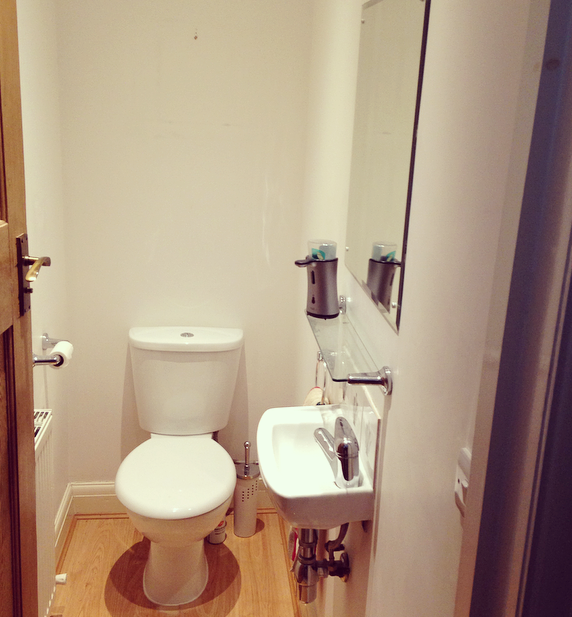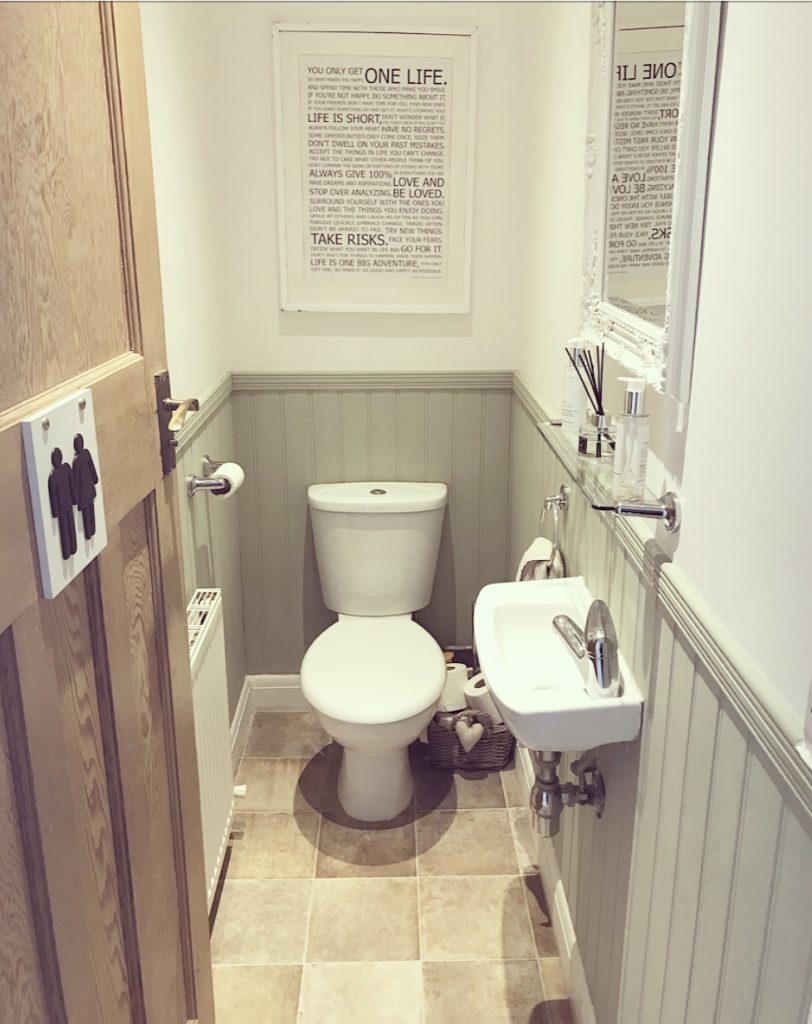 My office was originally a spare bedroom (no pics) but when we moved in it became 'Joe's gym'.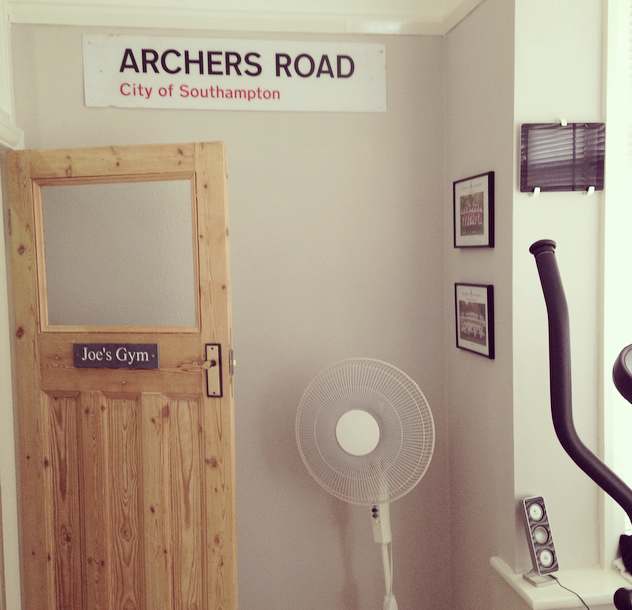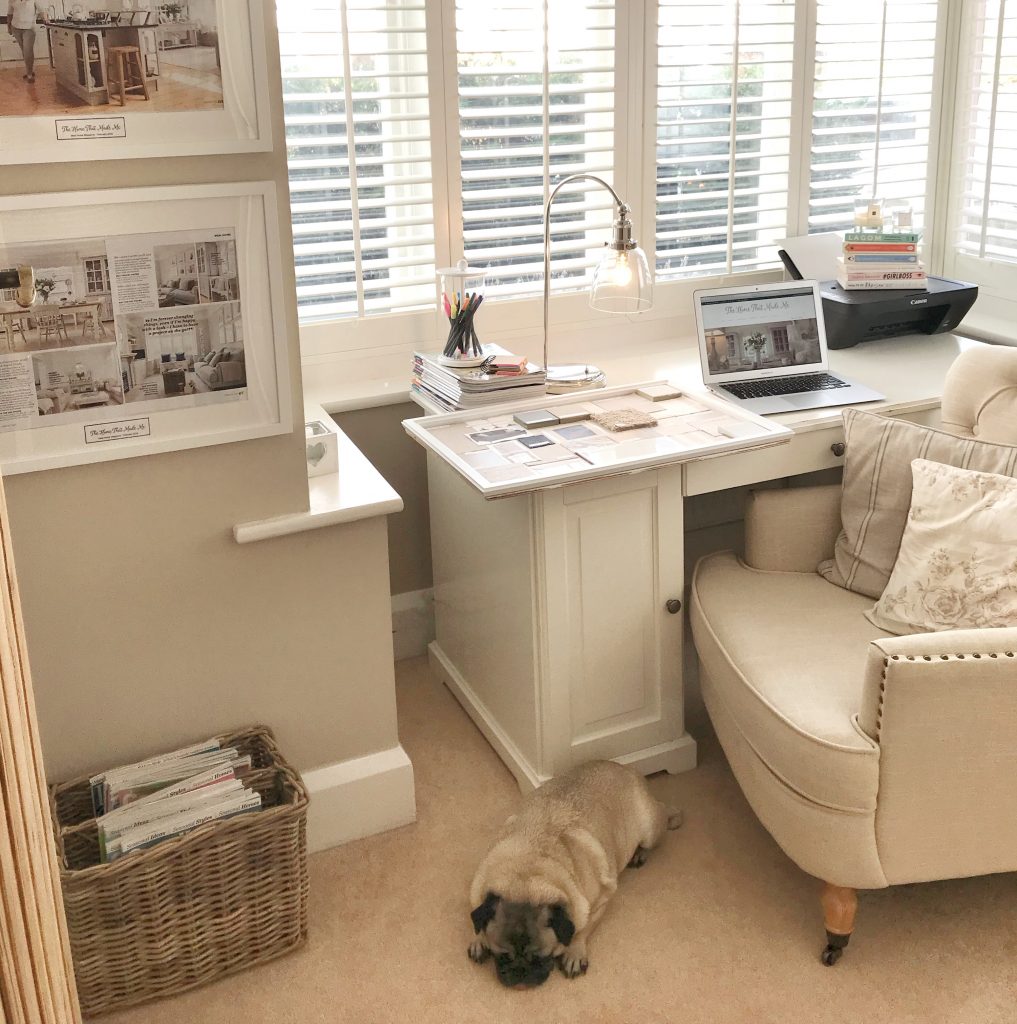 The utility room is still as ugly as ever so I won't show you that…only so much you can do with a huge water tank, boiler & no windows!
The landing is currently being redecorated with a huge new look which should be up a week on Friday once the floorings fitted, but here it is when we moved in & when it was green.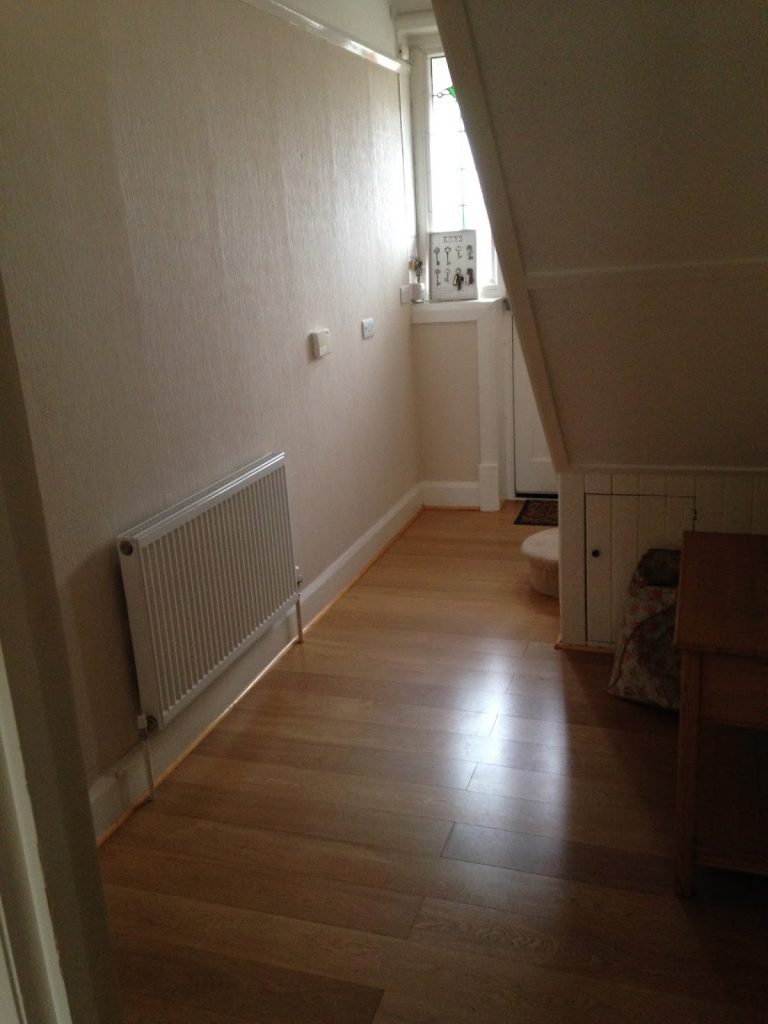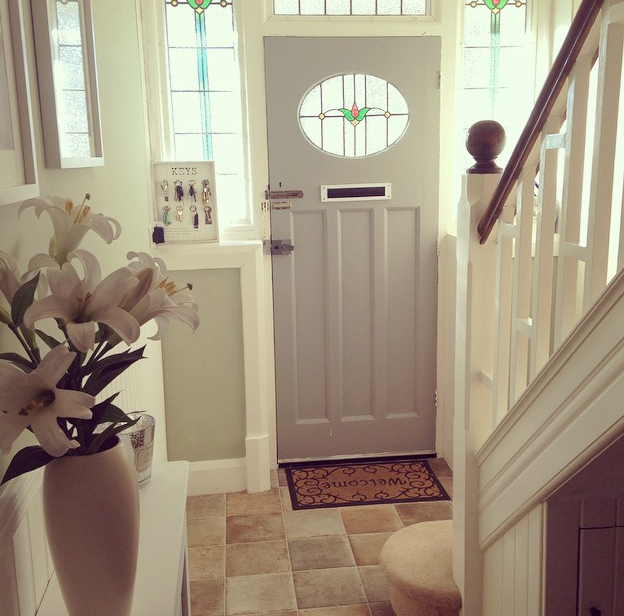 The front door went from green to grey.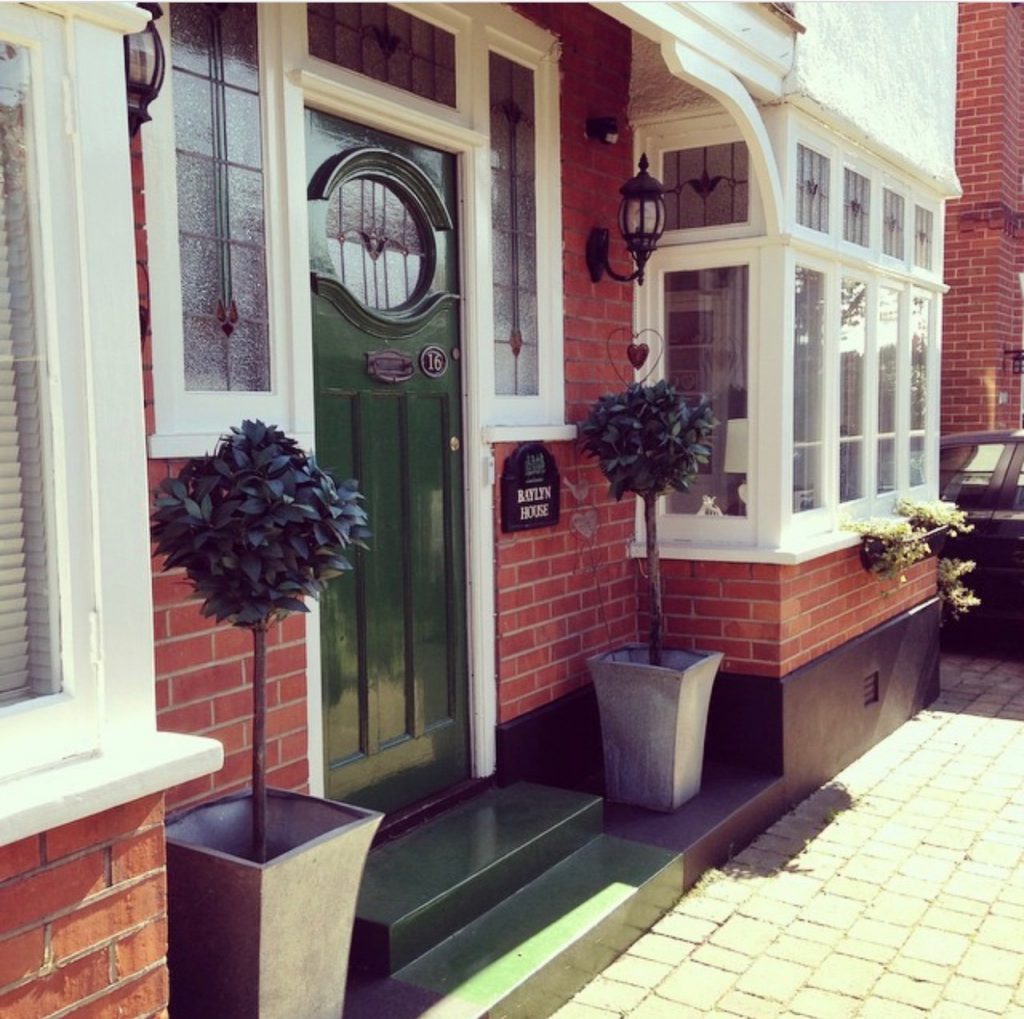 Moving on upstairs, this is the only photo that shows our bedroom also includes my massive bump….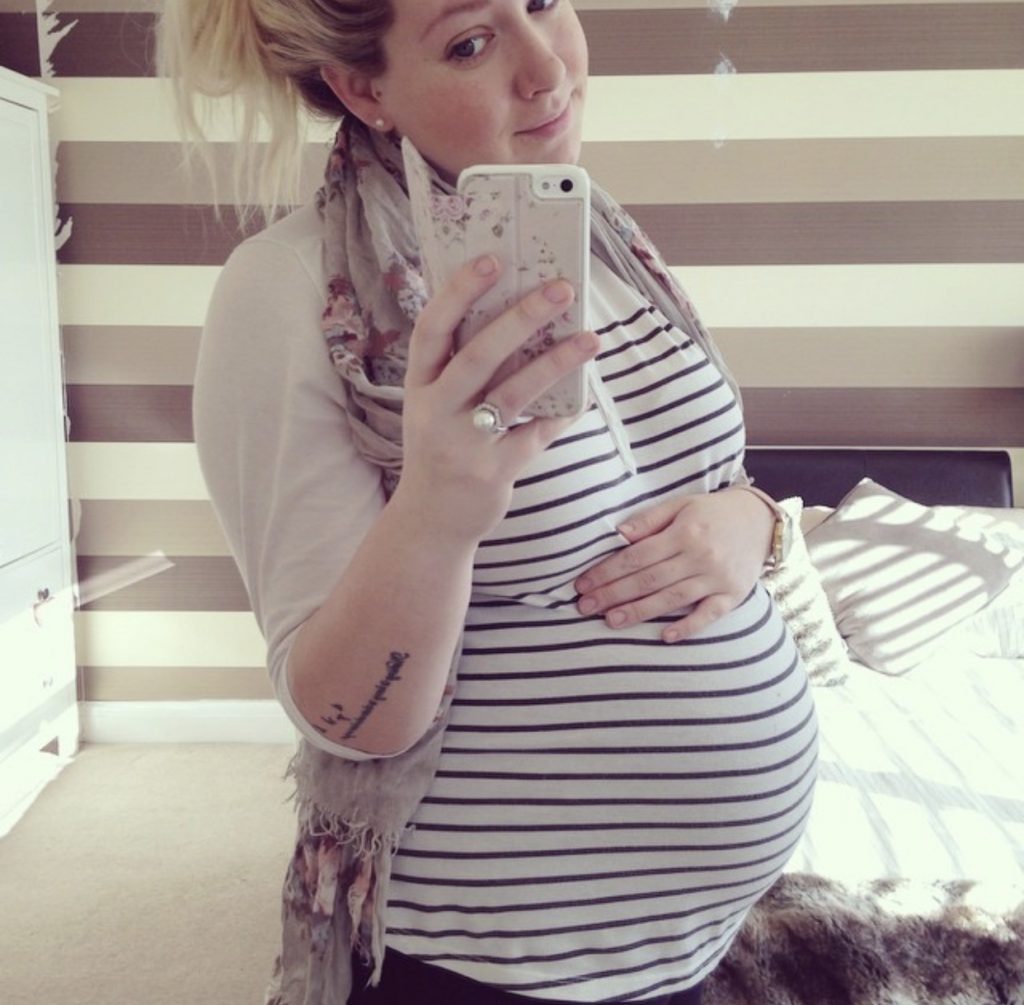 The room was redecorated & since then we've basically put new furniture in but other than that it's stayed relatively the same…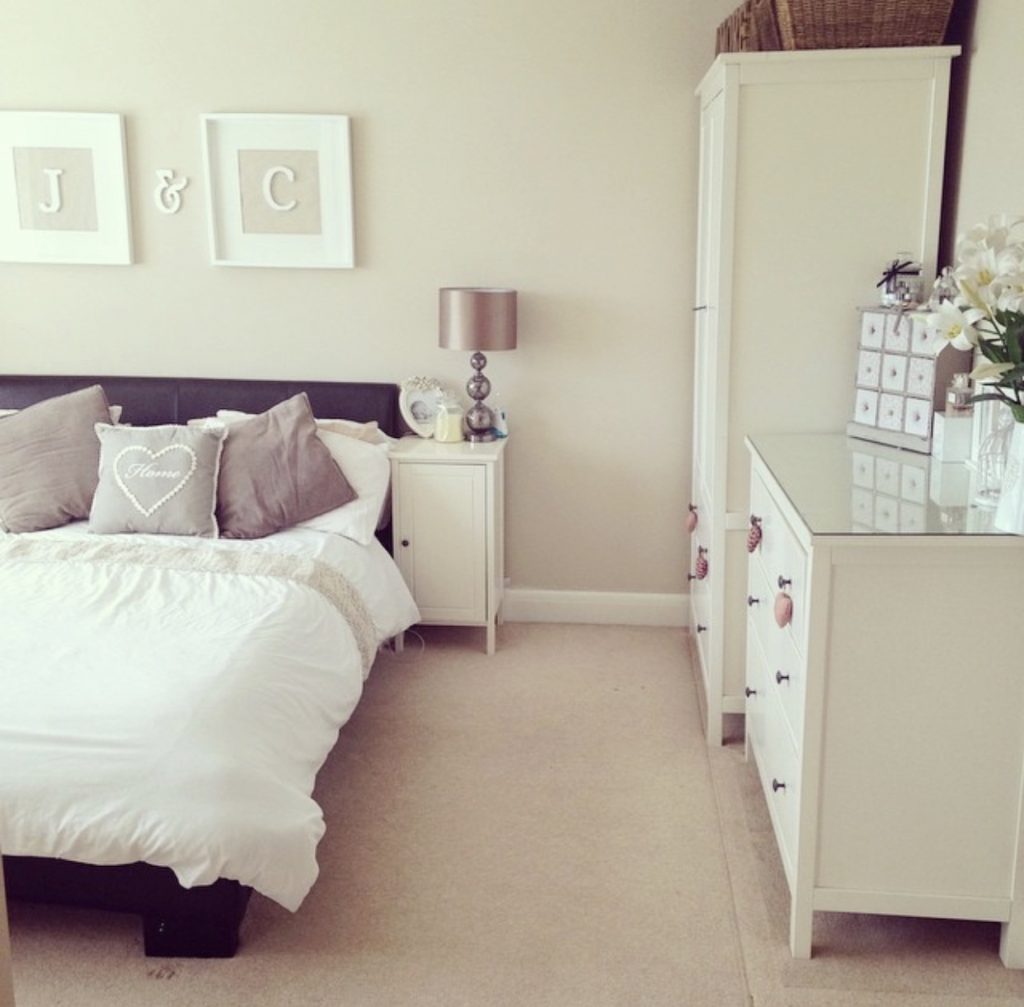 Now…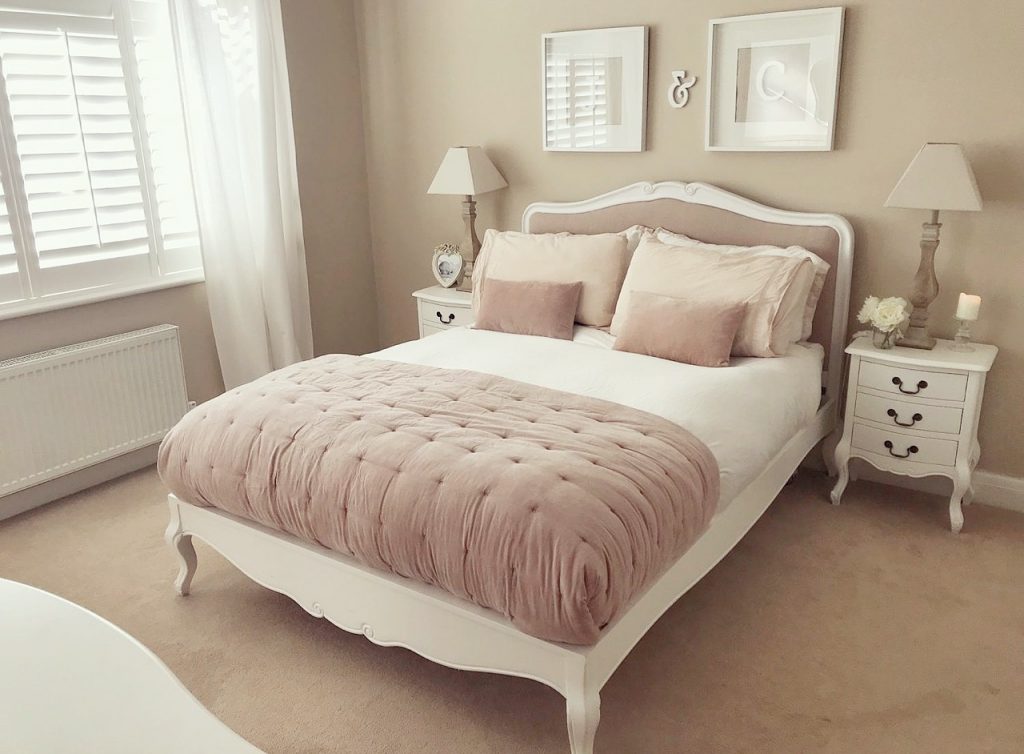 Our ensuite bathroom has gone from this…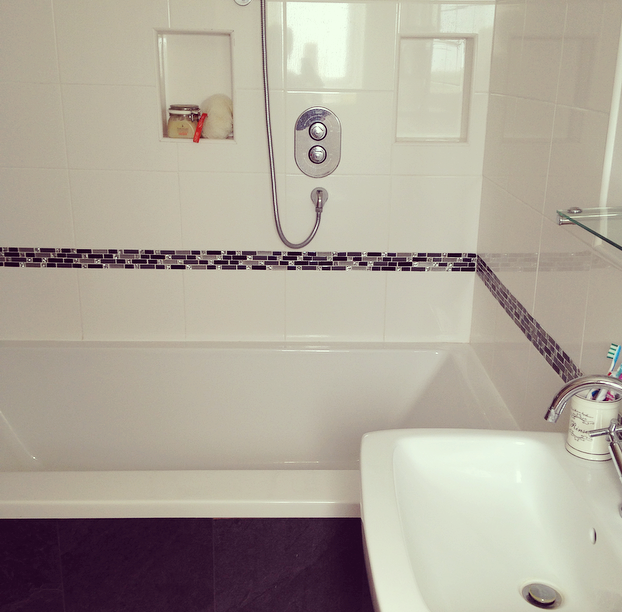 To this…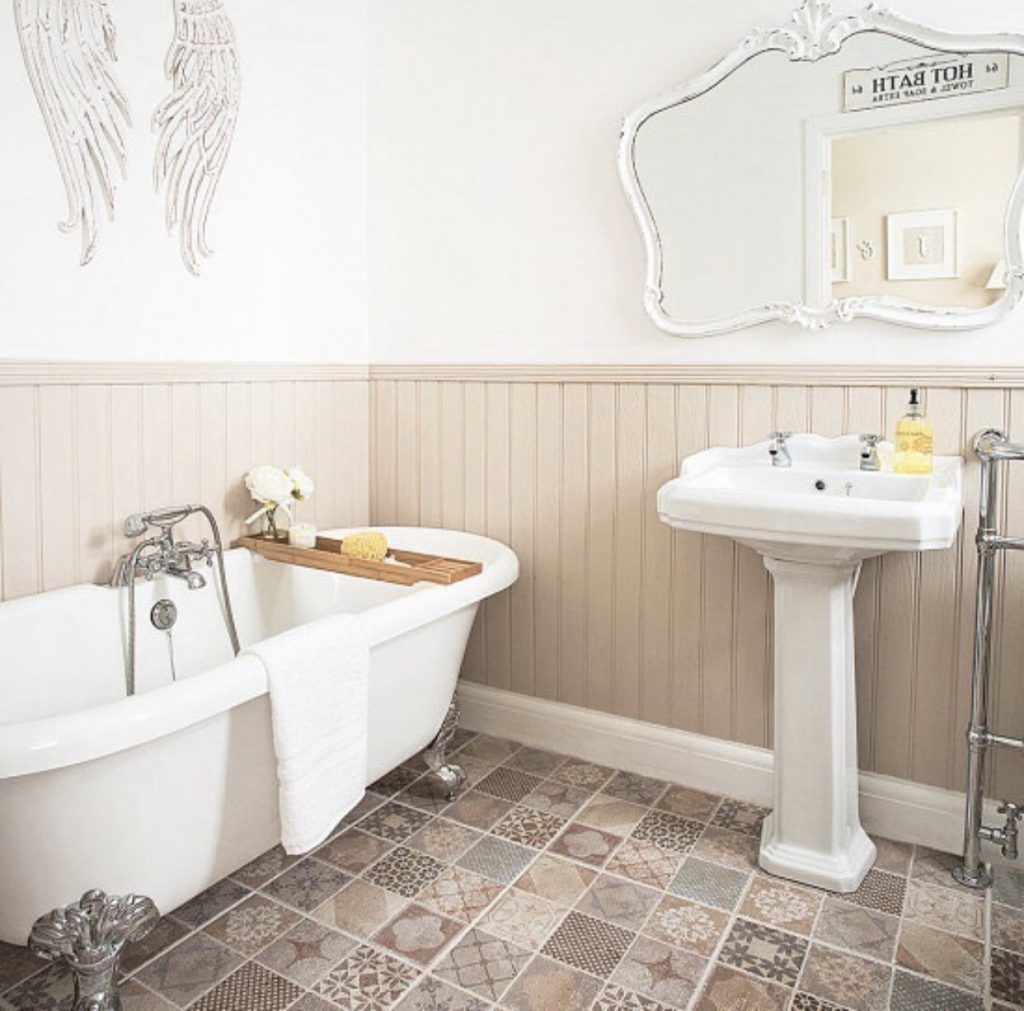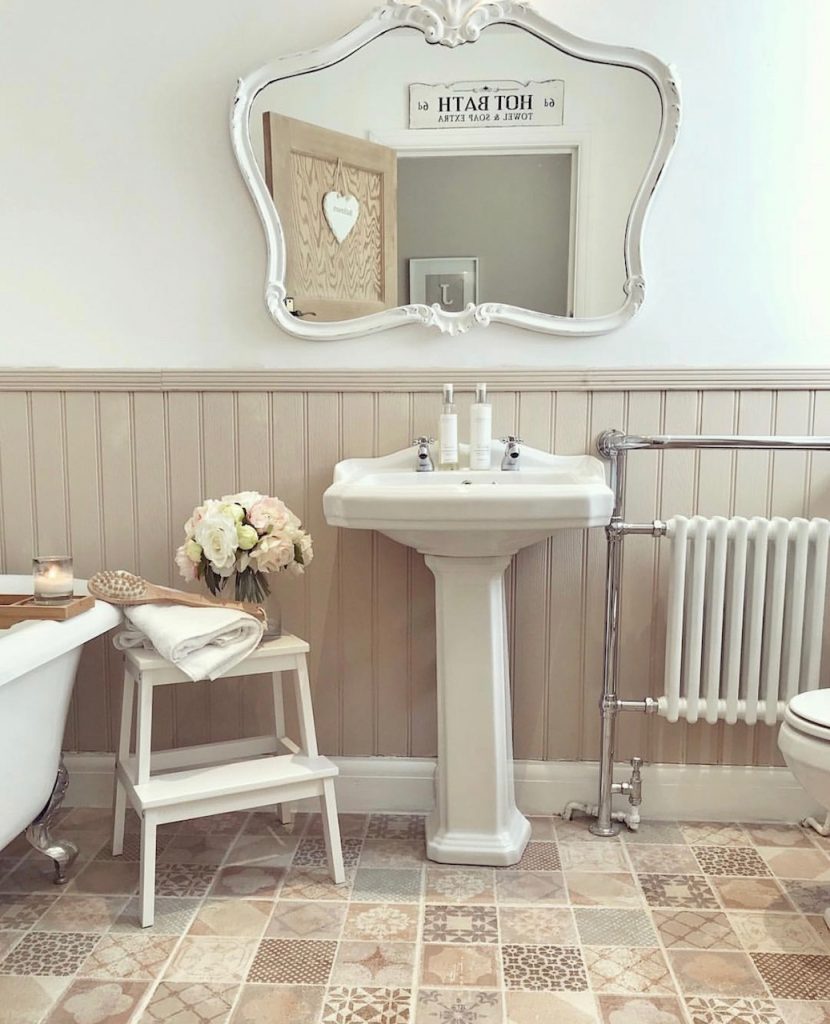 Our spare bedroom (no before picture but it was very yellow when we moved in) was originally Rory's bedroom.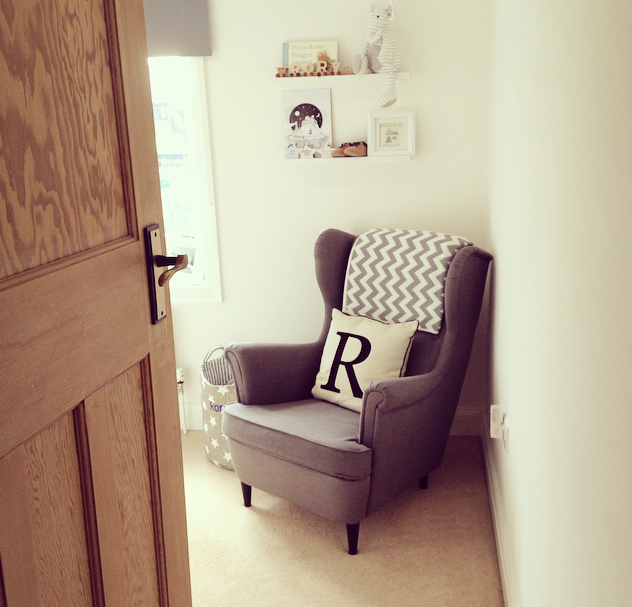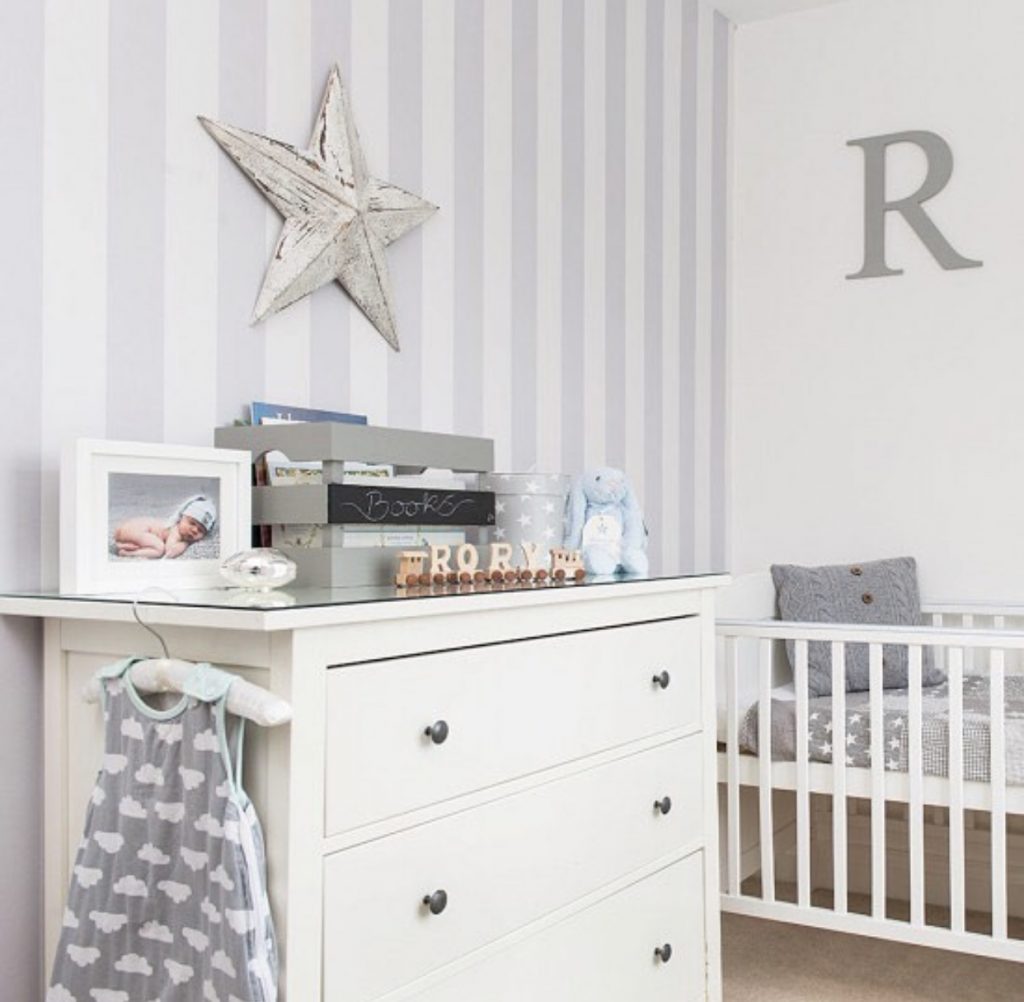 & now…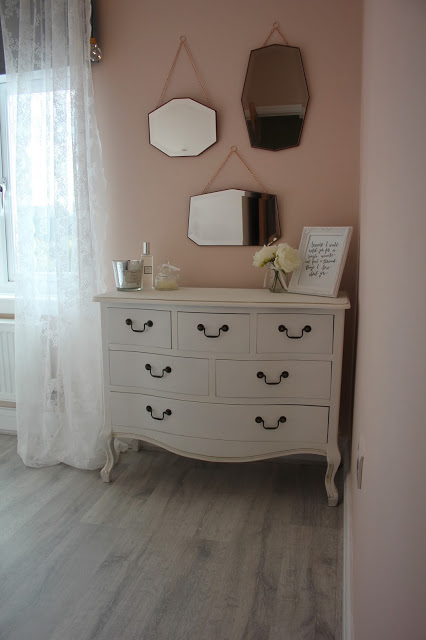 When he was 2 we moved him into a larger bedroom at the front of the house, this was originally Elsa's room but we did a swap again so she would next to the bathroom. I don't have any pictures of it before but as you can see, we repainted twice & eventually took out one of the wardrobes.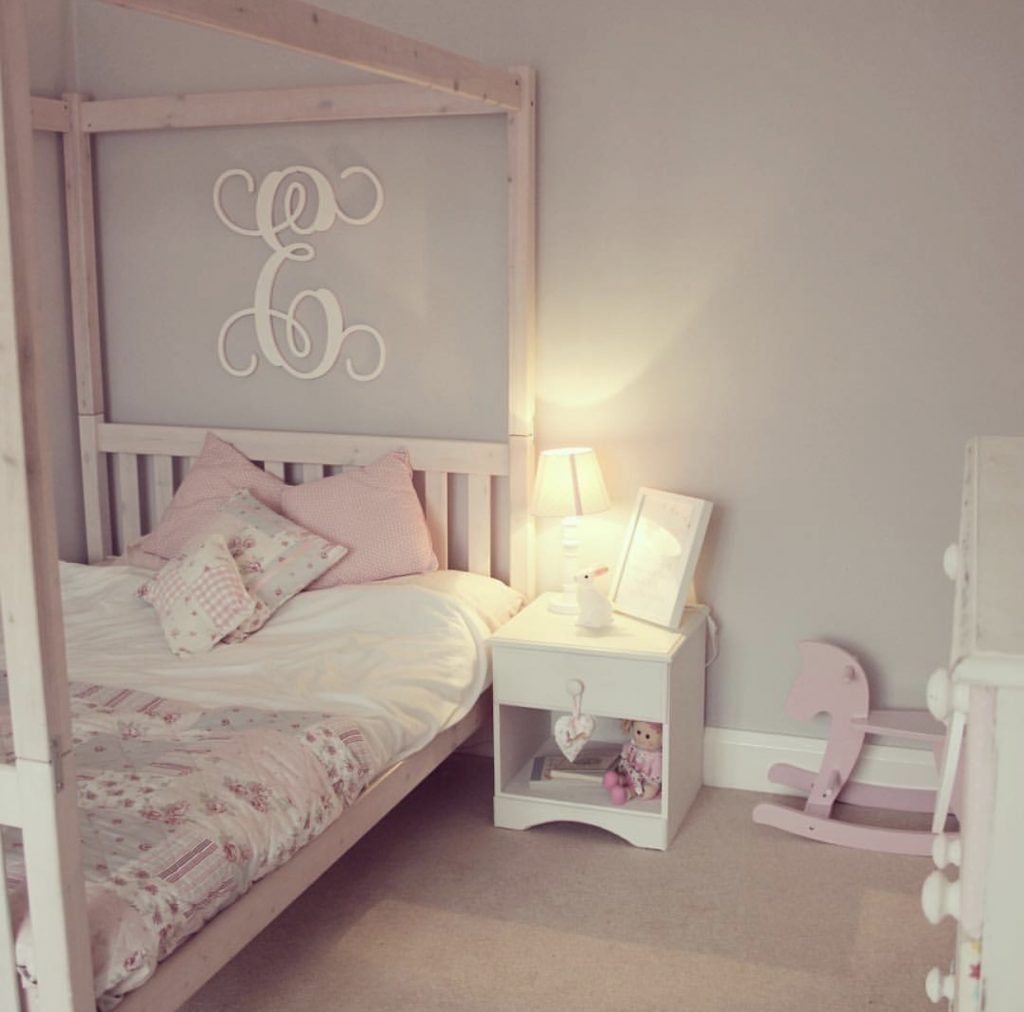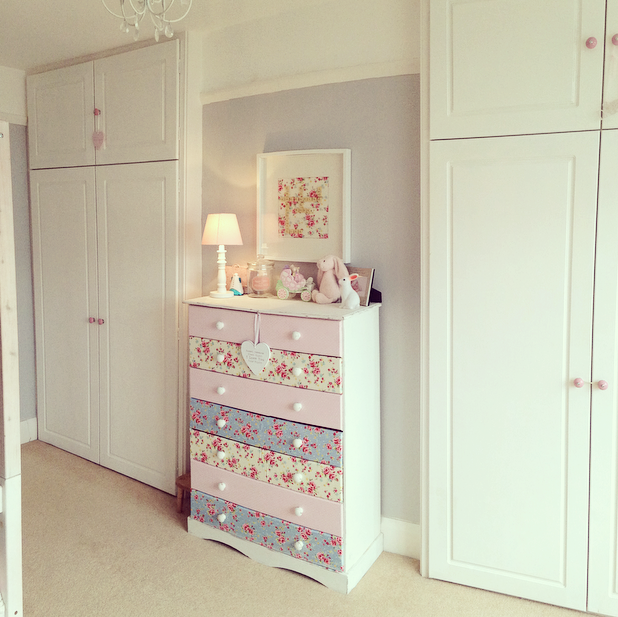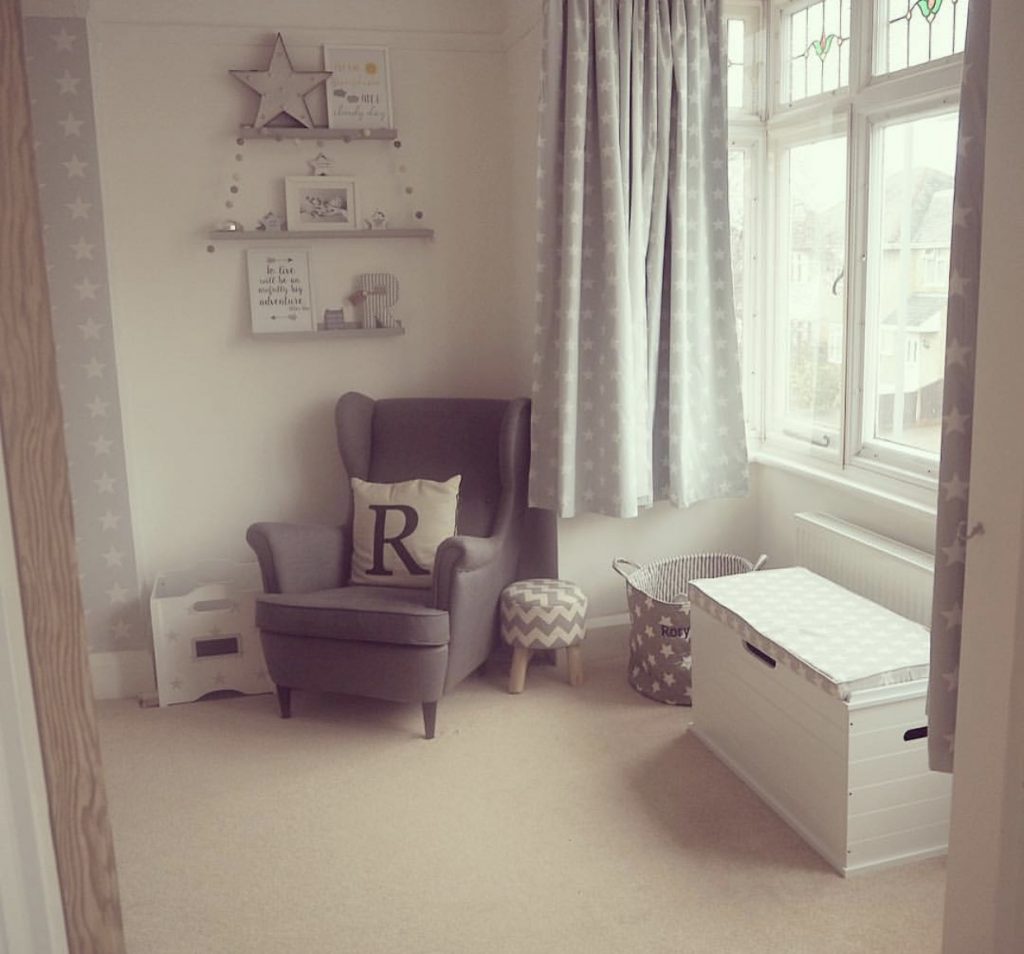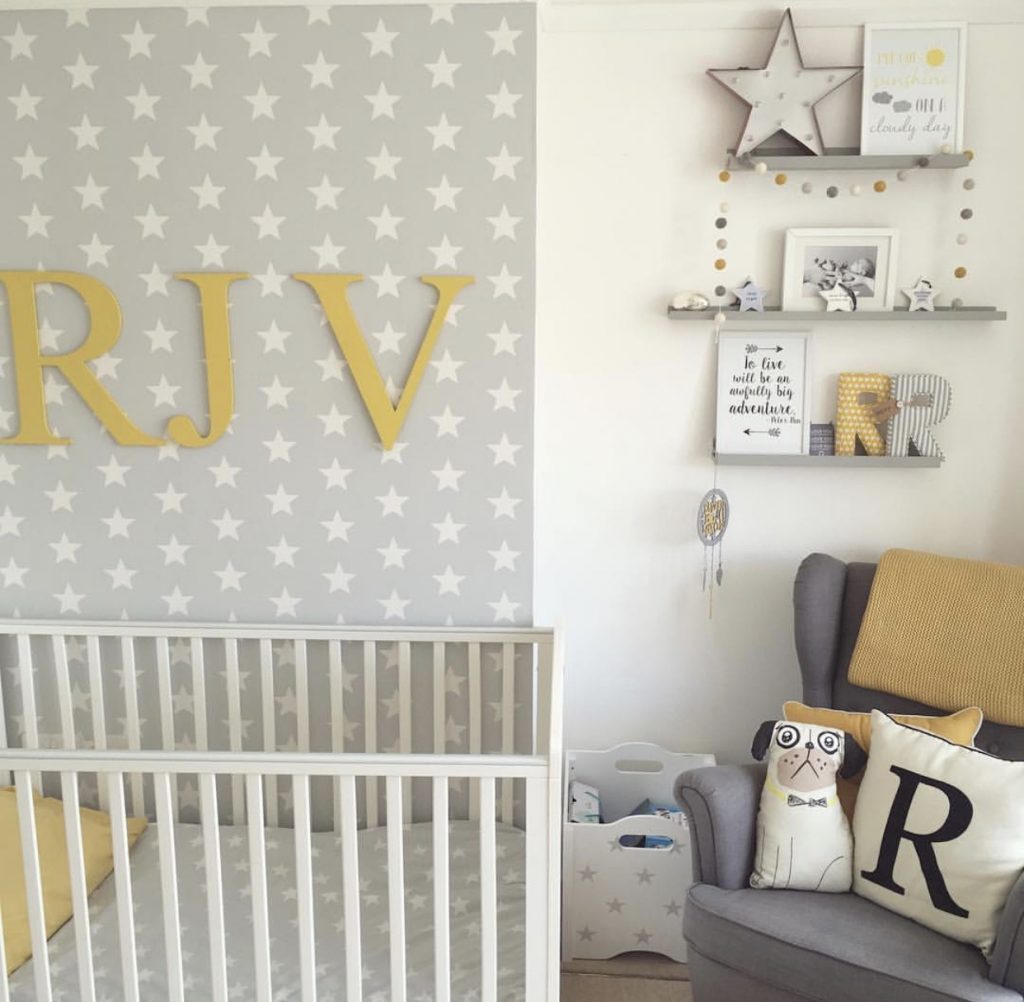 & now…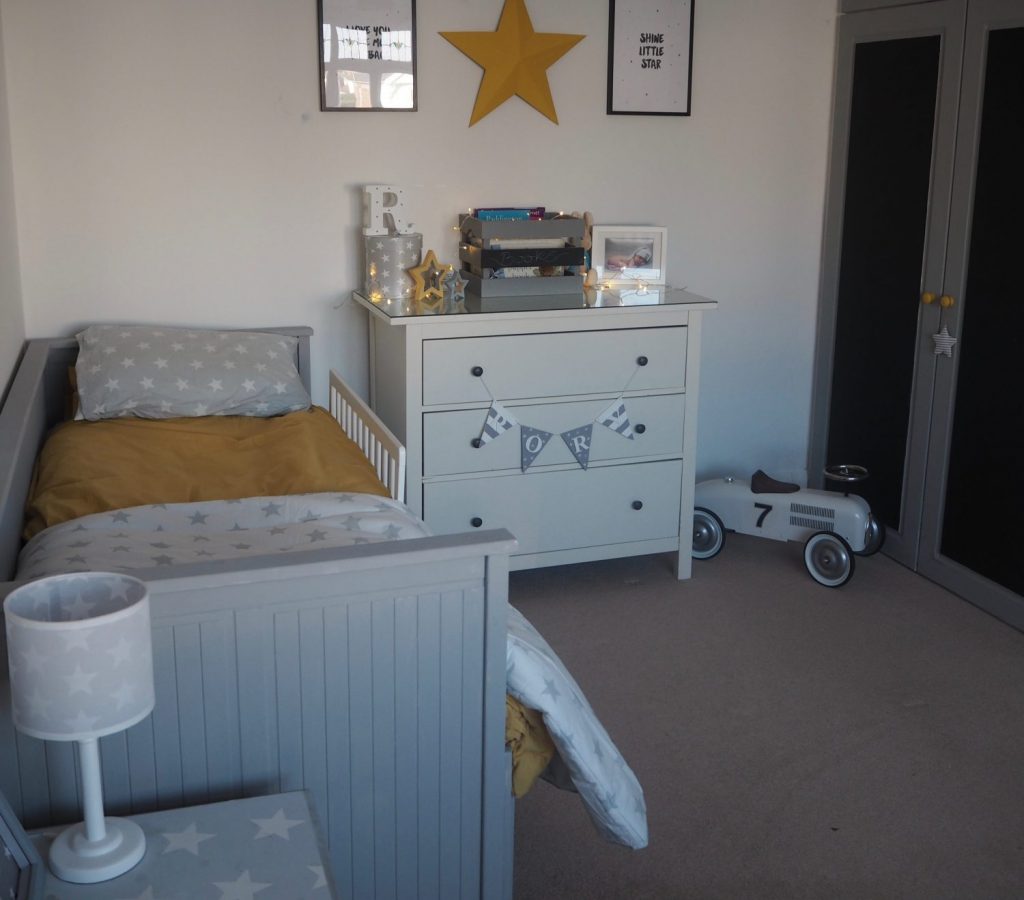 Moving across the landing is Elsa's room which used to look like this before we moved in.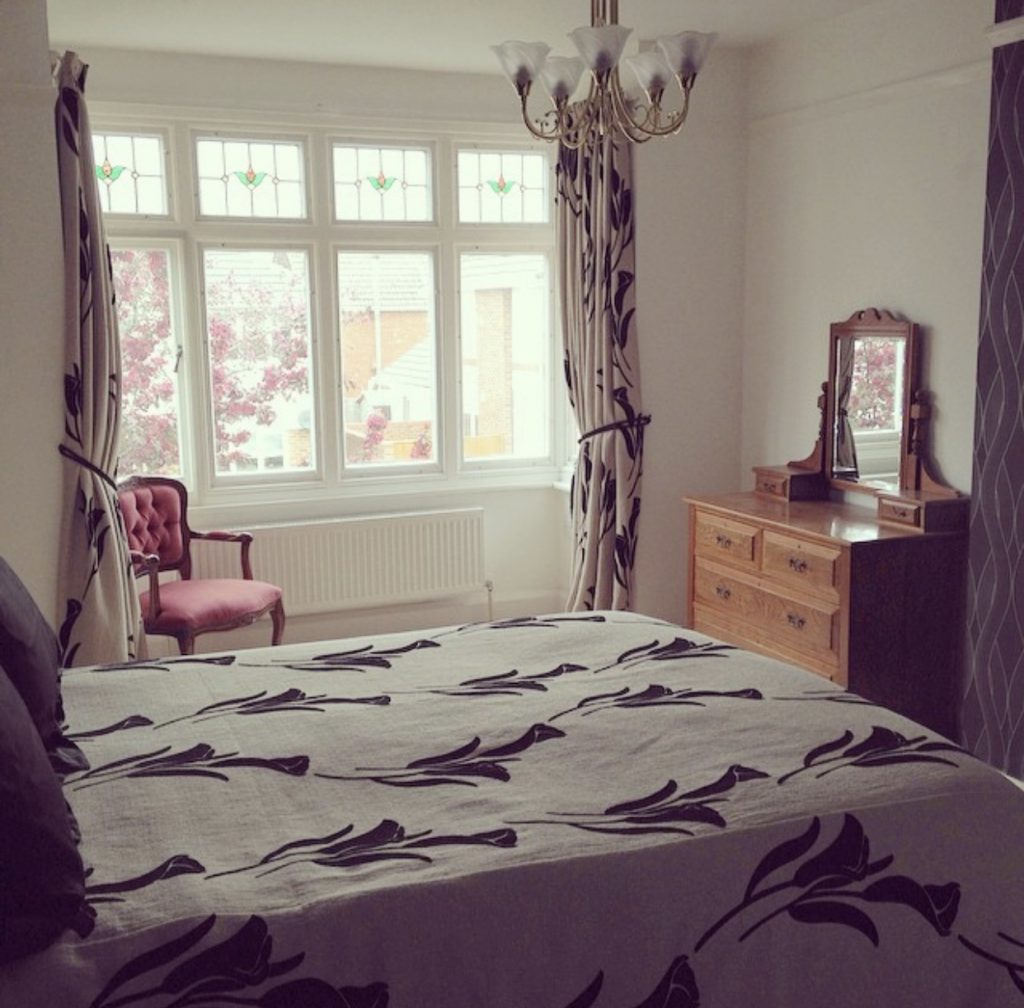 It was then decorated like this..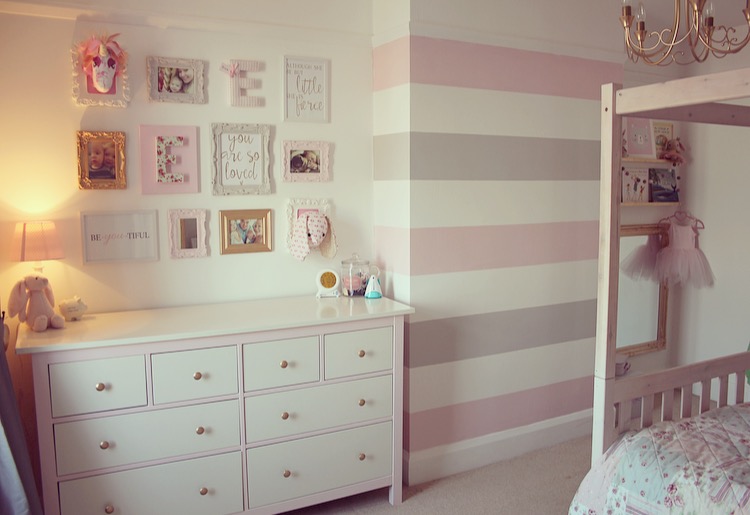 Until a year later when I decided the white walls were too stark so it was painted grey & had a slight mix up! It now looks like this.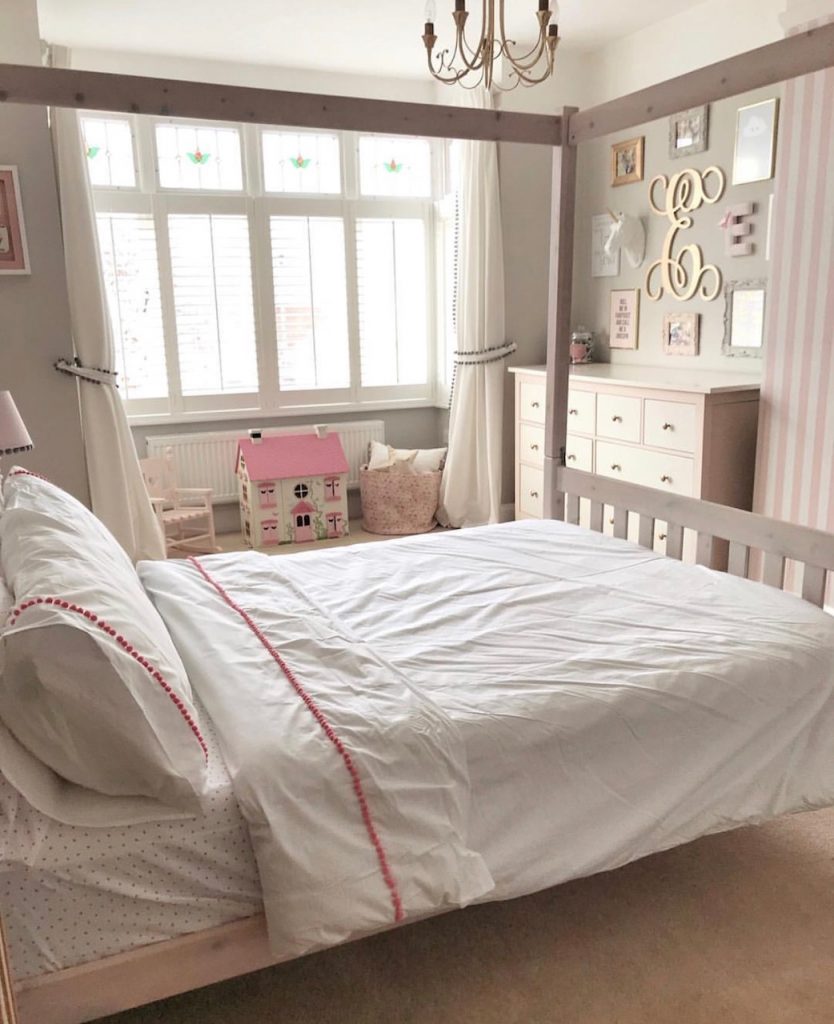 & finally….our main bathroom which again is having a bit of a makeover in the next couple of weeks with some new flooring as I've never been a big fan of this cheap laminate. All we've done in here is paint the unit!
Before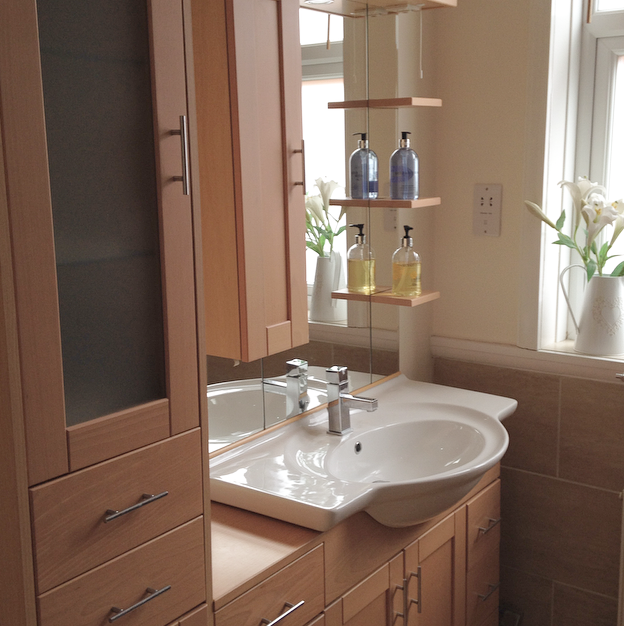 & now (until next Thursday at least…).
& breathe…..it makes me feel exhausted looking at how much we've done in 3 short years! I wonder how it'll be in 3 years from now.
No doubt we will just be one of the many people that have called this house a home & who knows, maybe 100 years from now somebody will be sat in this very spot looking up our family.
I'm so intrigued to find out more about the people that once graced these beautiful walls to bring a touch of it's history back in with a gallery wall of old documents, maps & photographs.
Love,