Love is the most amazing thing. It's what makes us human, makes life worth living & sets us apart from anybody else. We were built to fall in love, it's like a natural addiction.
Having somebody to love is even better; being able to share all the good (& the bad), knowing they've always got your back & never having to feel lonely again. A partner for (hopefully) life.
When Joe & I first met, we had no idea just how compatible our surnames would be & how for the rest of our lives we'll probably continue to get comments from strangers who over hear that we are officially the couple of 'love'. In fact, when we first met we were so drunk that we didn't even know each others first names, but that's another matter entirely & if you fancy reading Joe's guest post all about it click here.
You see, my maiden name is Amor which translates to 'love' in 5 different languages. Joe's surname, which I took on when we married, is Valentine which is obviously linked to St Valentine who was the patron saint of lovers. Sickening but kind of cute right?
So it's quite fitting that we celebrate the 14th of February aka Valentines Day; a day to show your affection to the one(s) you love by sending soppy cards & gifts or doing thoughtful gestures to show just how much you adore them.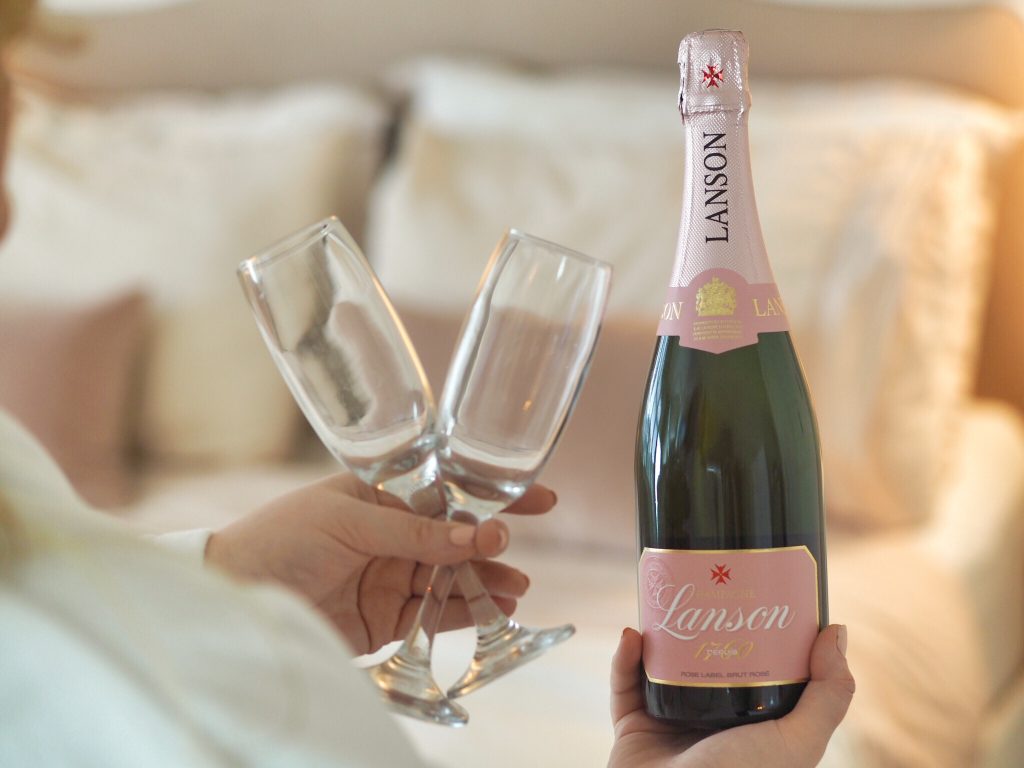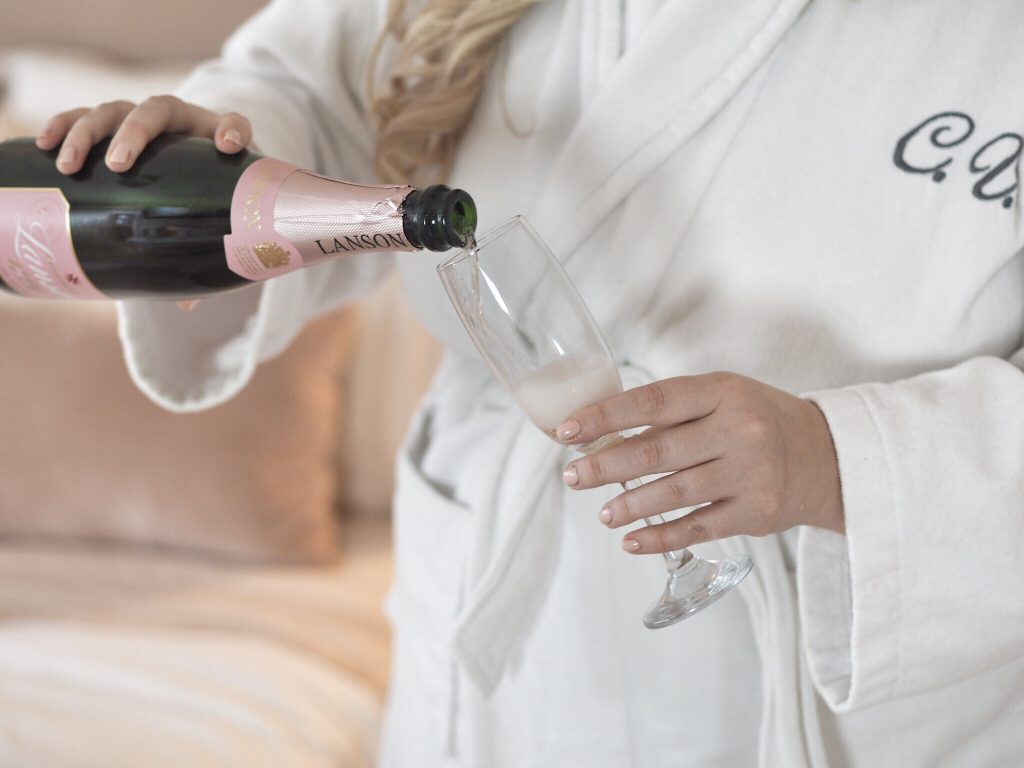 Christy monogram personalised bath robe 
I think that Valentines Day is one of those 'love it or hate it' dates, some complain that it's over commercialised or set up by greeting card designers to sell products but do you know what, I think sometimes we need MORE opportunities to go out of our way to do nice things for our other halves without everyday life getting in the way. I know that since becoming parents, Joe & I have definitely struggled to keep the spark alive & maintain the importance of the fact that we are husband & wife NOT just mummy & daddy. Even holding hands is a bit of a novelty when you have two little people constantly fighting for your attention.
Valentines is a fairly individual thing, some people go all out with dozens of red roses, a romantic meal at a fancy restaurant & perhaps a couple of diamonds thrown in for good measure whereas others may settle for a bunch of petrol forecourt flowers & a bar of dairy milk. Others bypass it all together & pretend it doesn't exist.
We take a fairly laid back approach every year, especially since having children as getting a babysitter would be near enough impossible. We are also complete homebirds & when you live somewhere so beautiful, staying in isn't really the end of the world.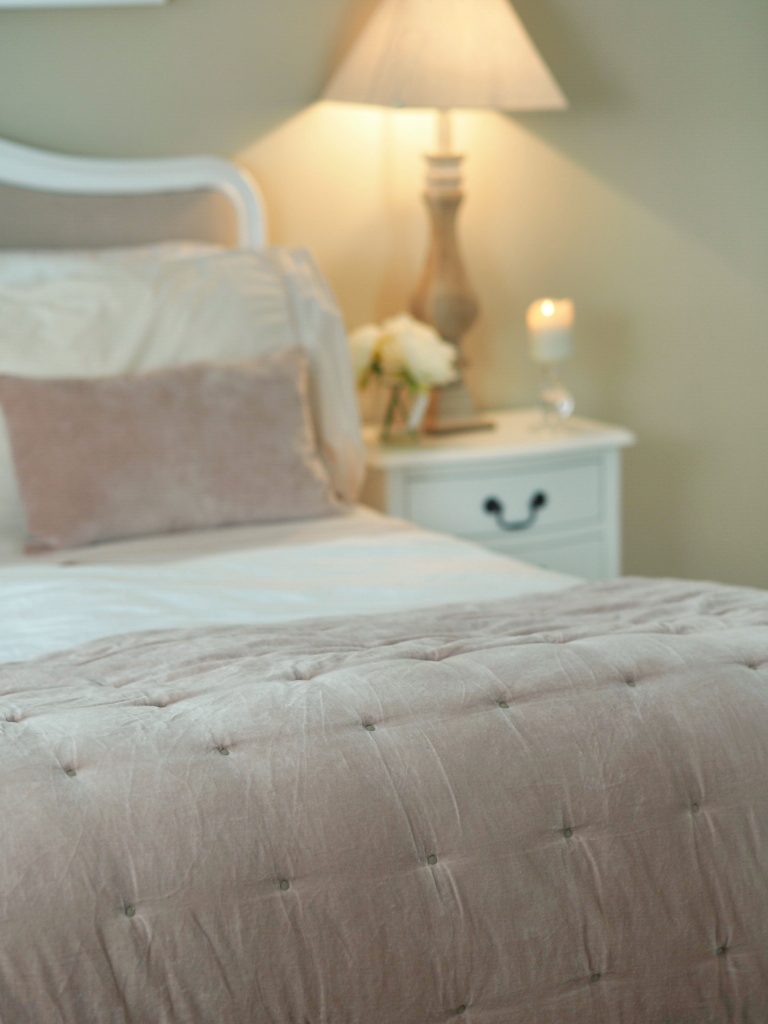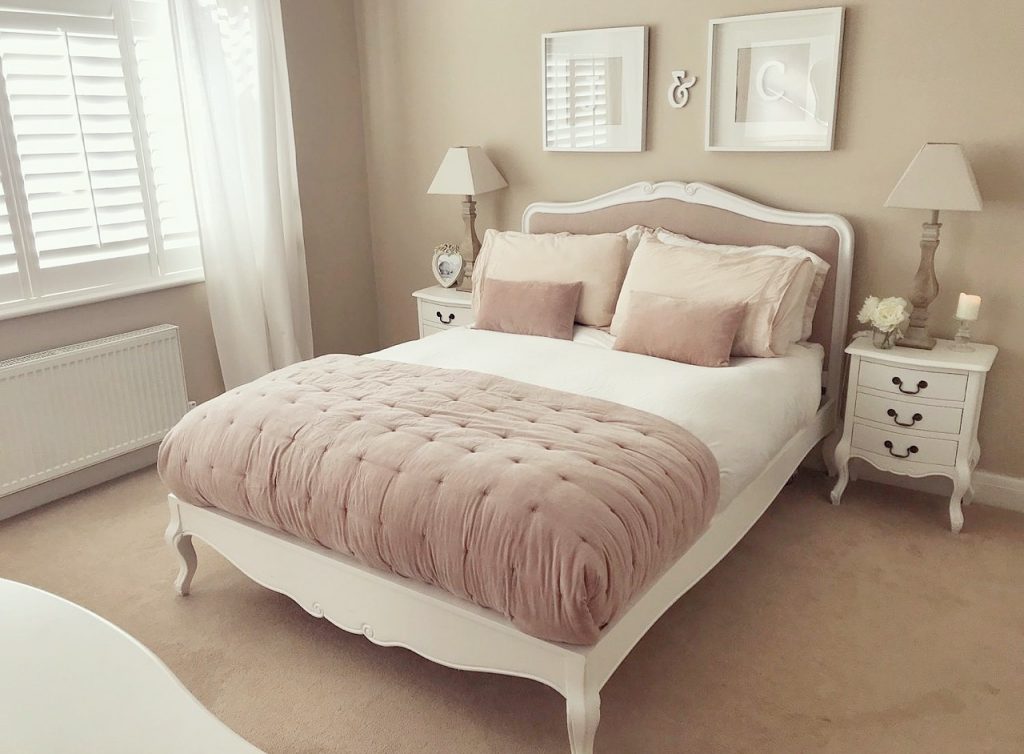 Christy 'Mode Oyster' duvet cover 
Christy 'Peonia' sheet & pillow cases 
Christy 'Jaipur' throw & cushions in dusky pink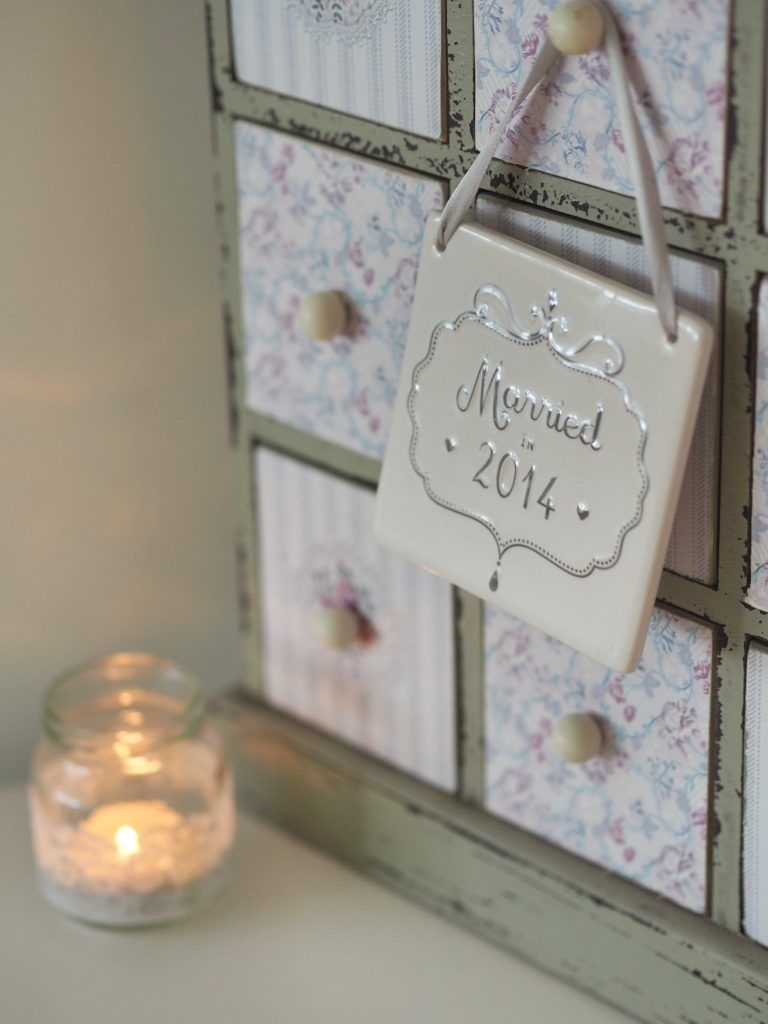 When my absolute favourite brand, Christy got in touch to see how they could make Valentines Day especially special for Mr THTMM & I, I knew it would be an absolutely perfect match.
You see, Joe & I sleep peacefully every night in our Christy bedding which I couldn't recommend more. I never used to be a bedding snob but now I could never go back & of course the gorgeous Juniper throw (which I've been assured will be coming back in to stock ASAP!) in the perfect blush pink with matching cushions just screams Valentines Day.
My favourite room in the house is our my ensuite bathroom. It's the one place that's purely for me & I love nothing more than climbing in to the roll top bath with a good book for a long soak. Nothing quite says 'I love you' like being run a candle lit bath with a glass of champagne so on Valentines Day, after a home cooked meal, this is the plan.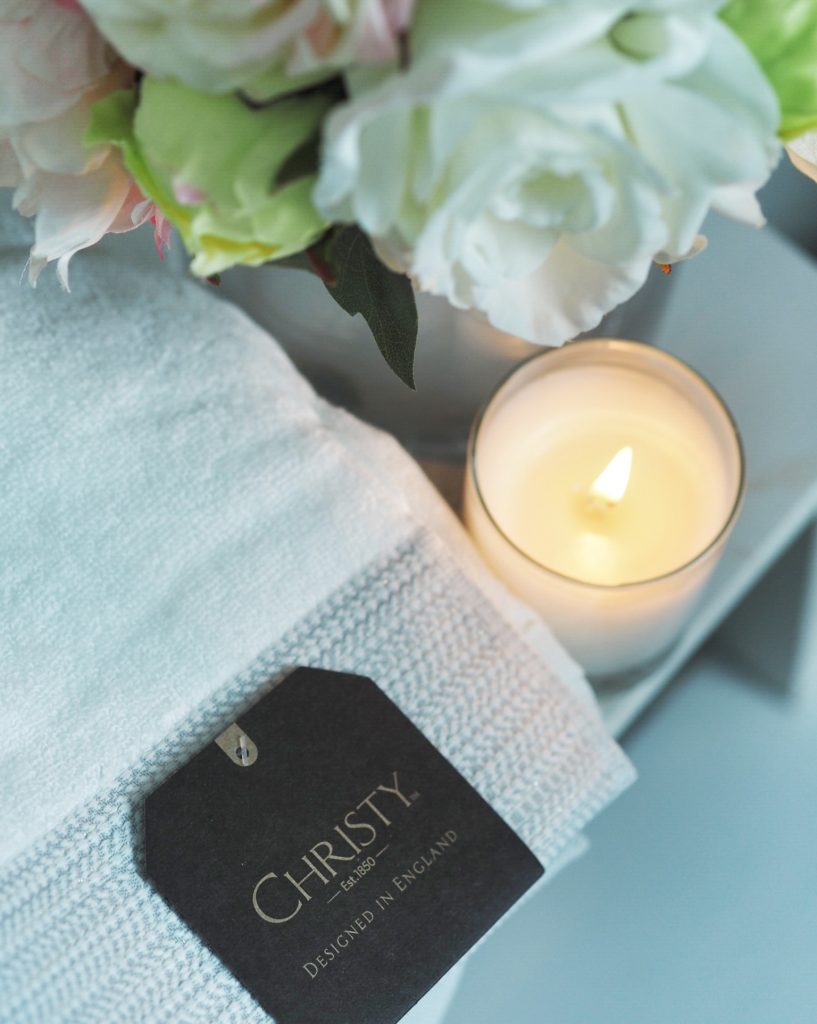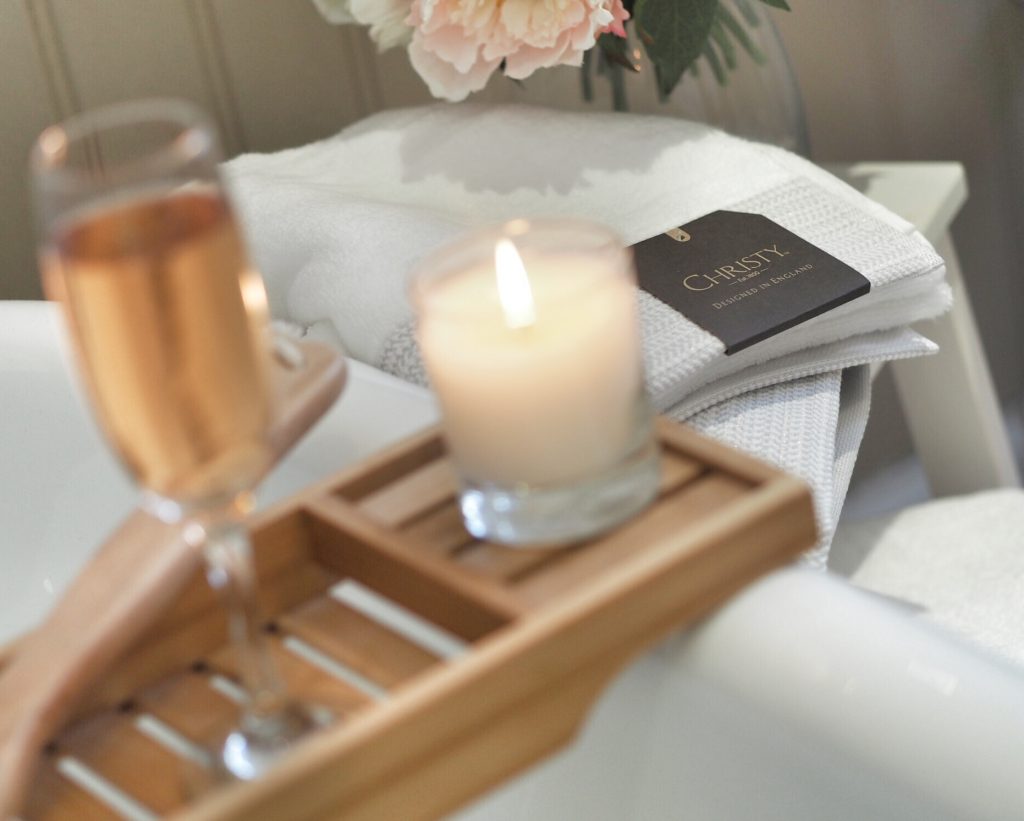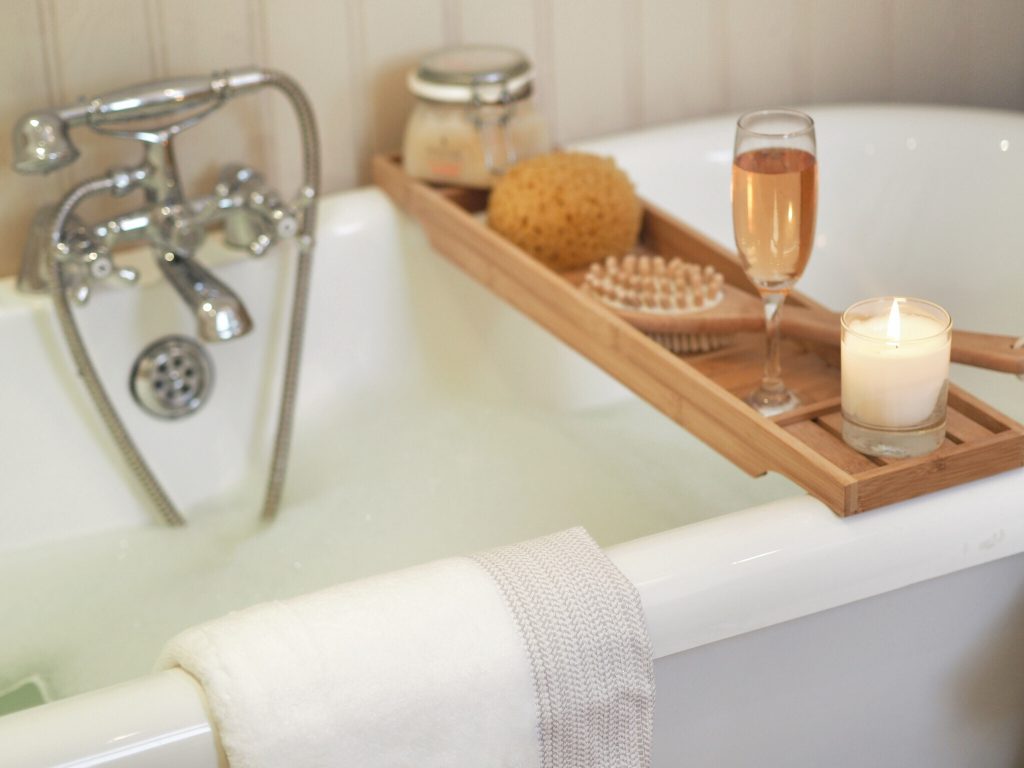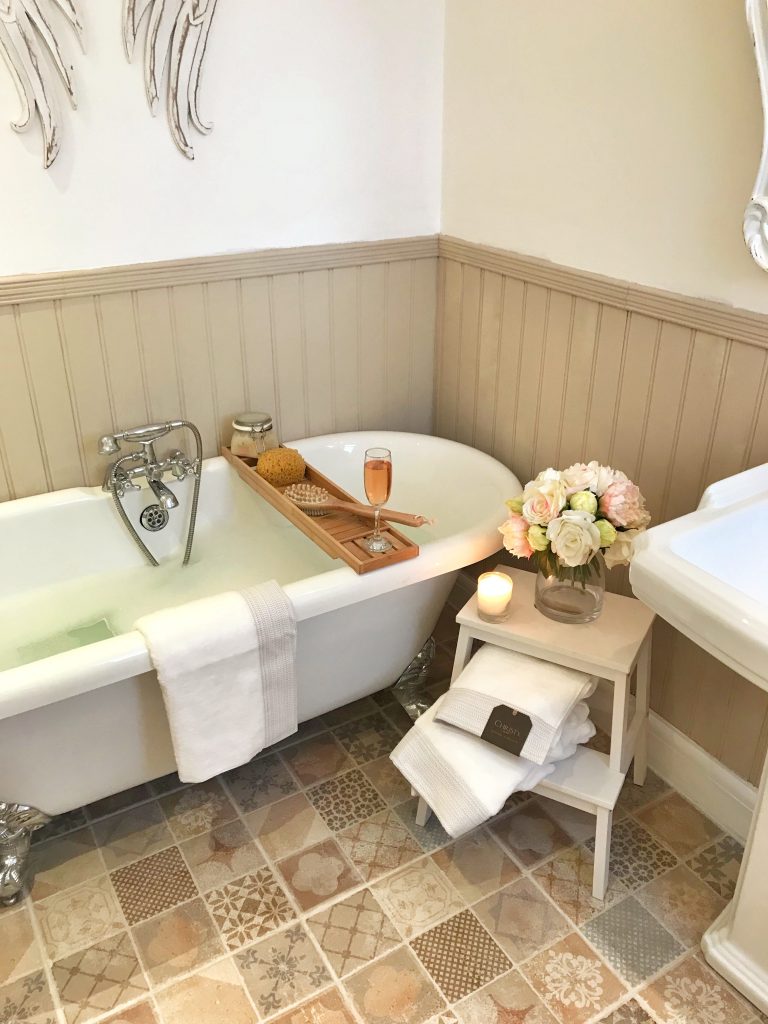 Equally, nothing quite beats climbing out of said bath & being cocooned in the most soft, fluffy towel. Seeing as towels are what Christy are known for & even supply Wimbledon & Ascot, I knew I was in for a treat when this gorgeous set arrived from their 'Alto' collection in french grey. Like being wrapped in a cloud before sliding on my 'his & hers' personalised embroidered monogram robe.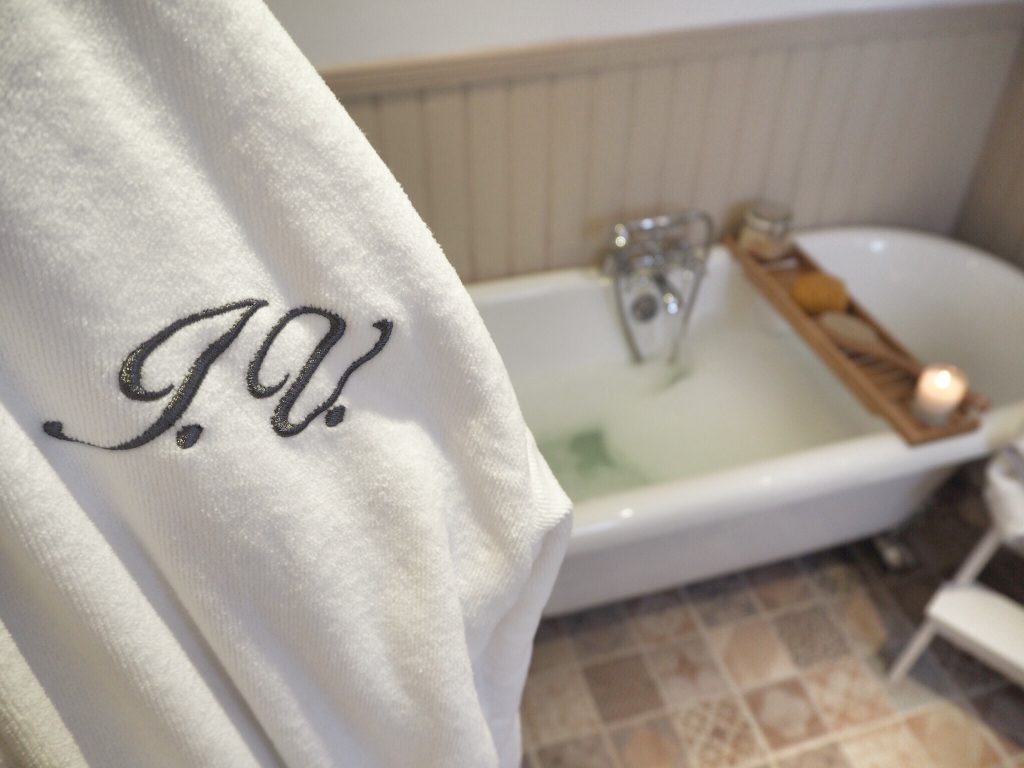 In my opinion, you should use this one day a year to show the person that probably does more for you than any other just how much you appreciate them. Life gets in the way of this & sometimes just letting someone know how cherished & loved they are can mean more than you'll ever know – this doesn't just have to be your boy/girlfriend, finance or husband/wife, this can also be a friend ('Galantines day is totally becoming a thing!) or a family member. It may be silly to some but one little day out of 365 to make a fuss of somebody who makes your world better should totally be taken advantage of in my mind.
Sometimes staying in is the new going out & this is our perfect way to unwind, relax & reconnect.
Love,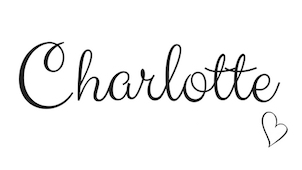 *This is a sponsored post