"Christmas waves a magic wand over this world, and behold, everything is softer and more beautiful." — Norman Vincent Peale
Christmas is my absolute favourite time of year for so many reasons. The lead up to the 25th of December is always a busy one filled with decorating your home & placing the star on top of the tree, writing letters to Father Christmas, shopping for the perfect gifts for your loved ones, parties & social events, the buzz of excitement in the air & how everybody just seems to come together.
For many, it's probably the one day a year that the entire family gather, putting their differences aside to eat, drink & be merry. That being said, it also tends to be quite a stressful time as this enormous & sometimes overwhelming pressure to have the 'perfect' Christmas arises & can often can often lead to people forgetting what Christmas is truly all about; each other.
Set of leaf design battery powered fairy lights – £6.99 from Homesense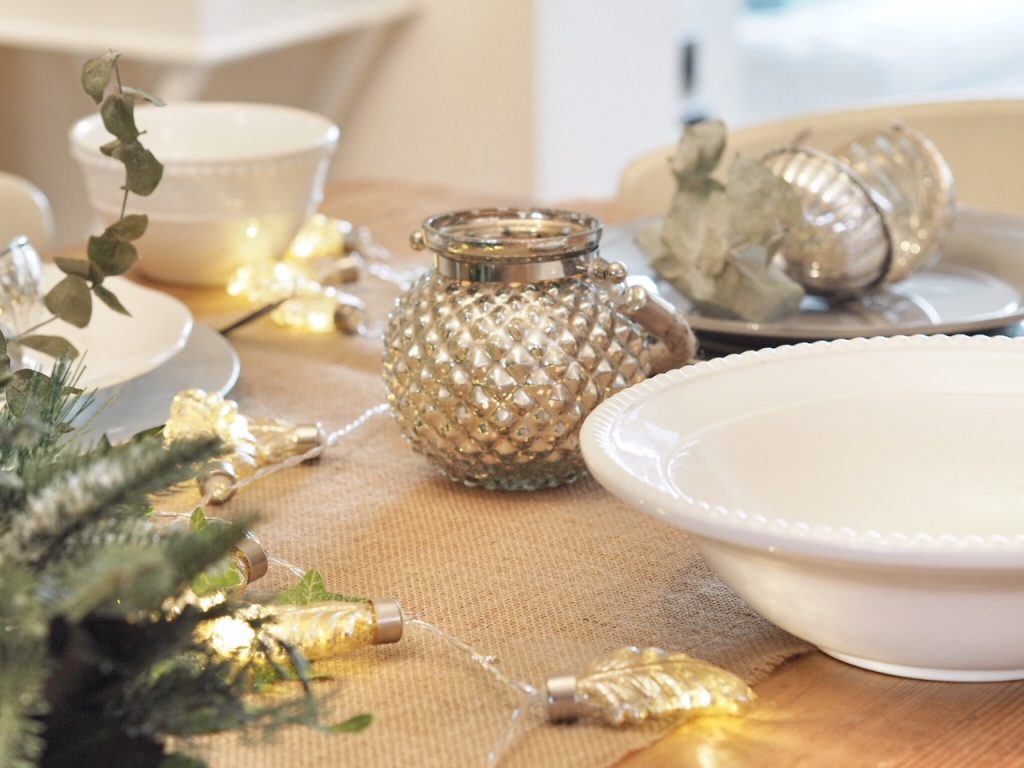 Large bobble trim serving dish – £7.99 from Homesense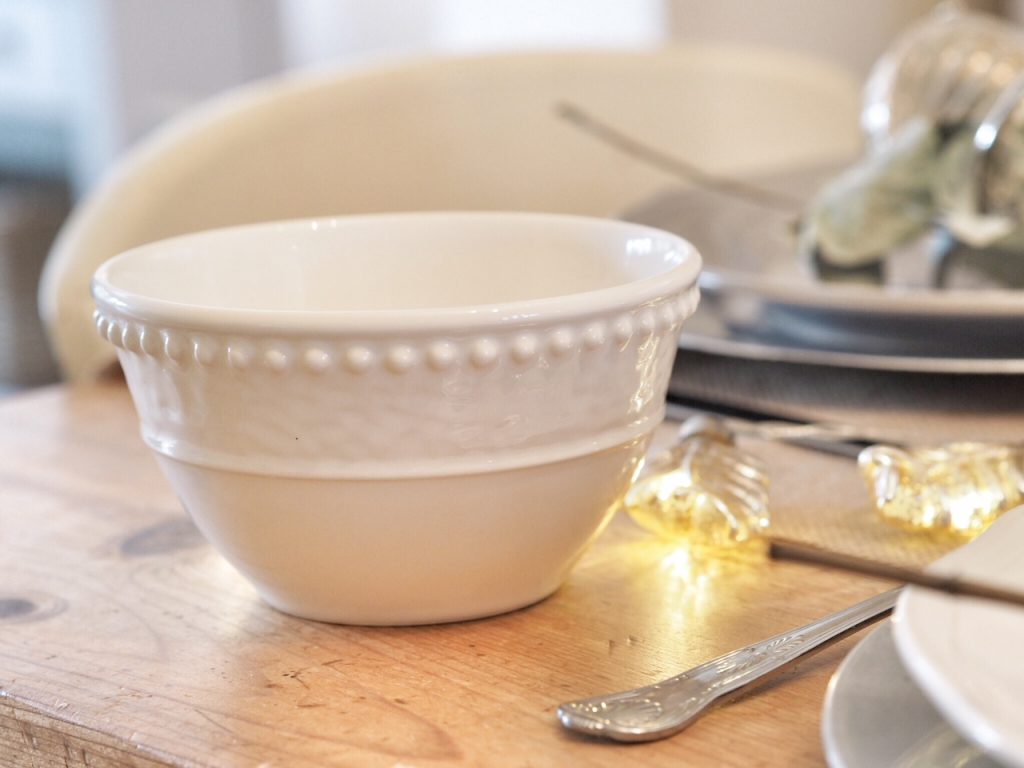 Small bobbled bowls – £4.99 each from Homesense
As a young family, each year we seem to develop & grow as do our expectations (especially now our two are getting old enough to know what's going on & hopefully remember!) & we've started on traditions that'll hopefully go on for many years & be passed on from generation to generation. I've also found that the way we approach Christmas has changed; since becoming parents it's less about us & now all about them.
As an interior lover, Christmas decor & turning Baylyn House in to a bit of a 'winter wonderland' (minus any tack & still keeping the neutral vibe, always) I've teamed up with Homesense to bring you this post about what Christmas means to me.
Set of 2x glass opening baubles – £6.99 from Homesense
It's no surprise that Homesense is one of my favourite go-to shops for all things interior. Part of the TK Maxx family (but all about homeware rather than clothing), it's the place to find beautiful unique & branded items at discounted prices (up to 60% off) & all fabulous quality. Every store is different & they only have a limited amount of products, with new deliveries throughout the week,  so you can be sure that you won't get many duplicates popping up on everyones Instagram feed. The only downside in that is how frustrating it is to come across a must-have item, only to be told it's from Homesense or being 'sensible' & leaving something behind, only to regret it & as the saying goes "nothing haunts us like the things we didn't buy" which couldn't be more accurate.
At this time of year, Homesense truly comes in to it's own & as a fan of 'styling the seasons' it's my favourite place for seasonal decor (as you can read in my Autumn decor post here from last year – everyone needs a glass pumpkin, right?!). They have Christmas decor for every taste & style so you'll be sure to find something you love.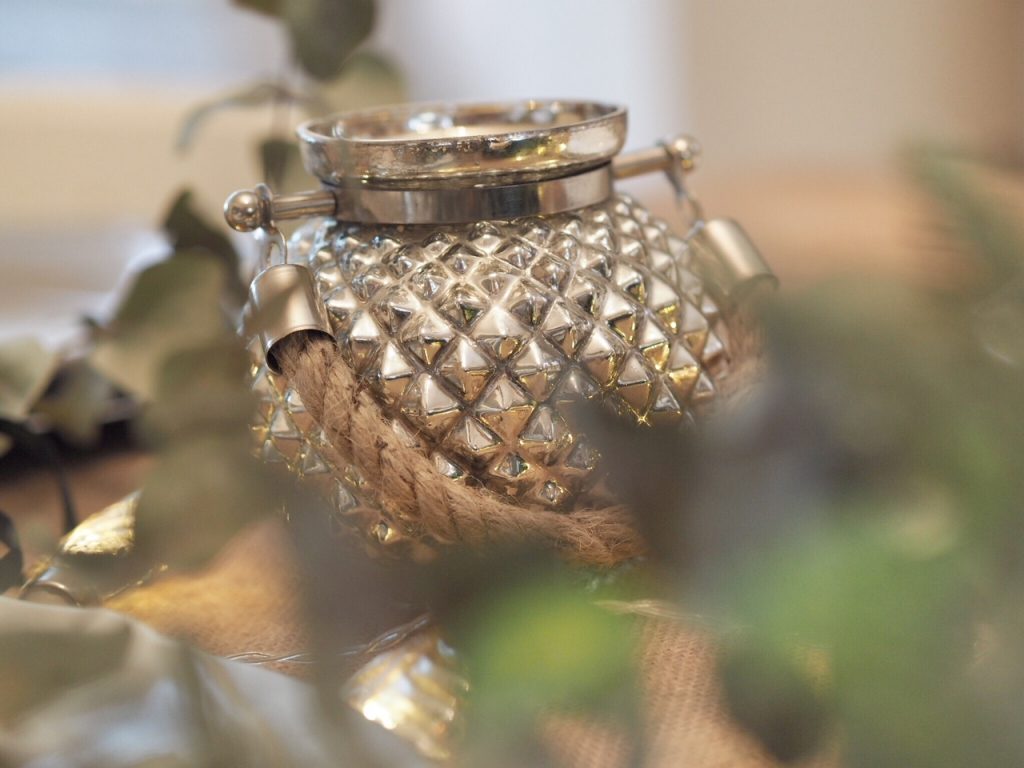 Silver tea light holder – £2.99 from Homesense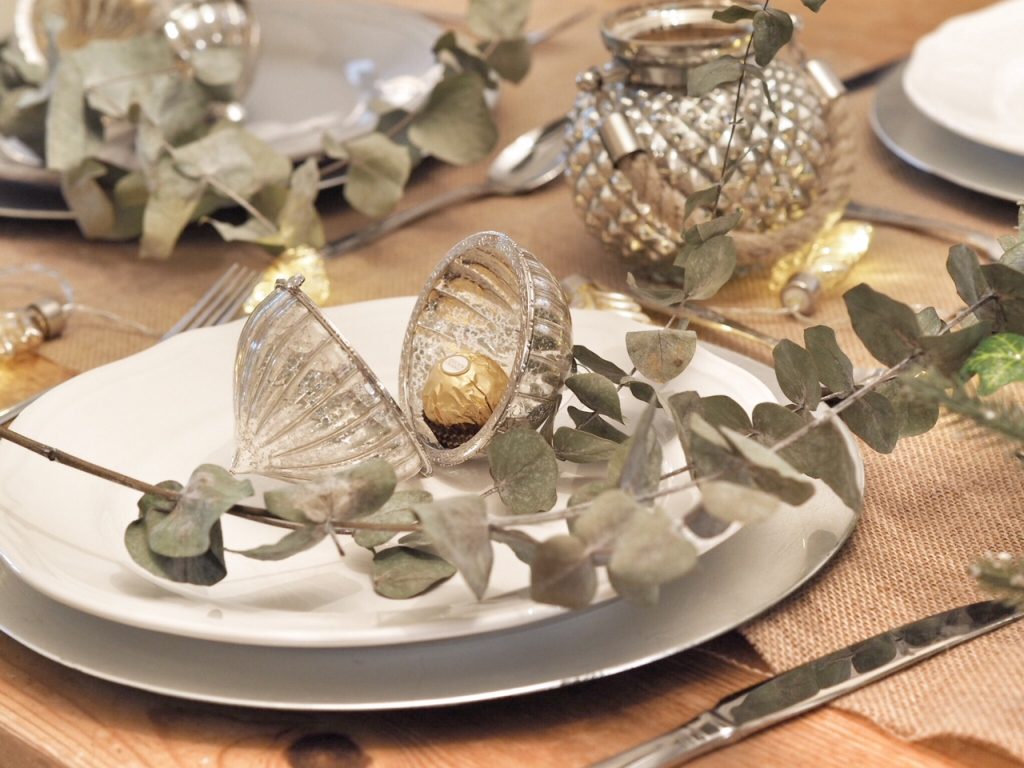 So what does it mean to me?
Christmas is all about family & friends; I count myself EXTREMELY blessed to be surrounded by some of the most incredible people. As my mum would say 'if you can count your true life long friends on one hand then you're a very lucky person' & at the tender age of 27, I can say that I've probably got more than one hands worth. My family are loving, supportive & especially at this time of year, I look back at my upbringing & remember the Christmas lead up & day throughout my childhood with a smile on my face.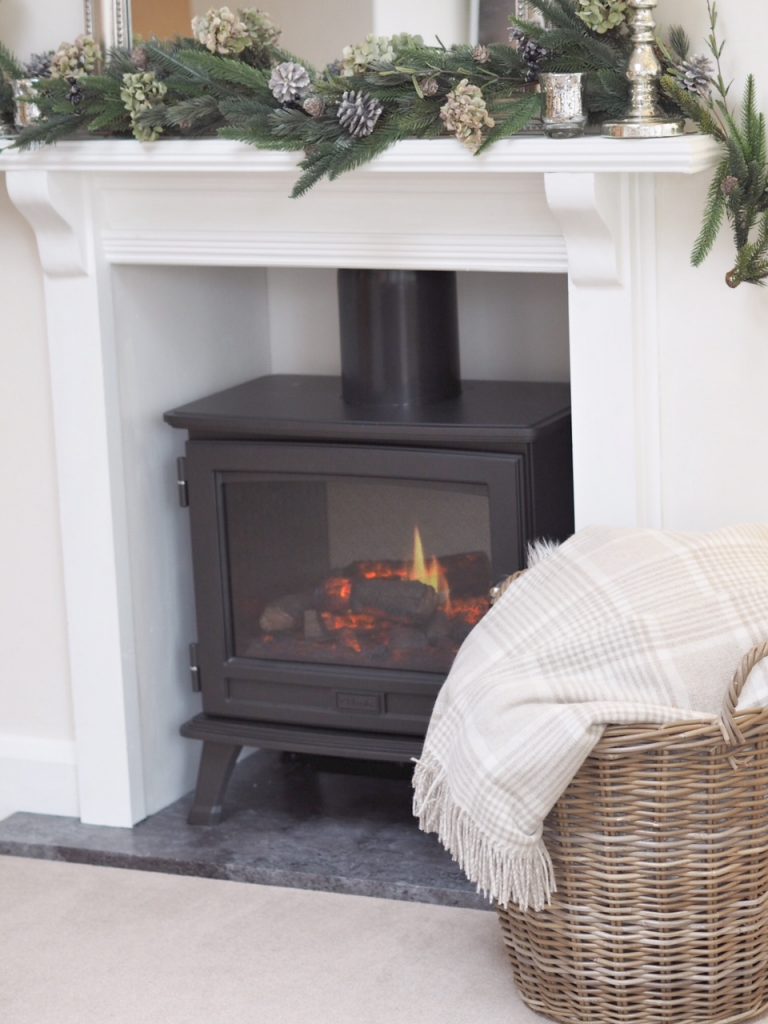 Checkered blanket – £39.99 from Homesense
Large 'Love' star hanging ornament – £5.99 from Homesense
2x silver candle sticks – £9.99 & £12.99 from Homesense
Ornate trinket dish – £5.99 from Homesense. Vanilla candle – £6.99 from Homesense
I love to spoil others & on Christmas day, I always find that watching others opening their presents that I've meticulously & thoughtfully picked out more fun than opening my own. Nothing makes me feel better than coming across something which I just know is perfect & my loved one will LOVE. Homesense have luckily got me covered, even with those people that are basically impossible to buy for, with the perfect presents at brilliant prices along with wrapping paper & gift bags/boxes.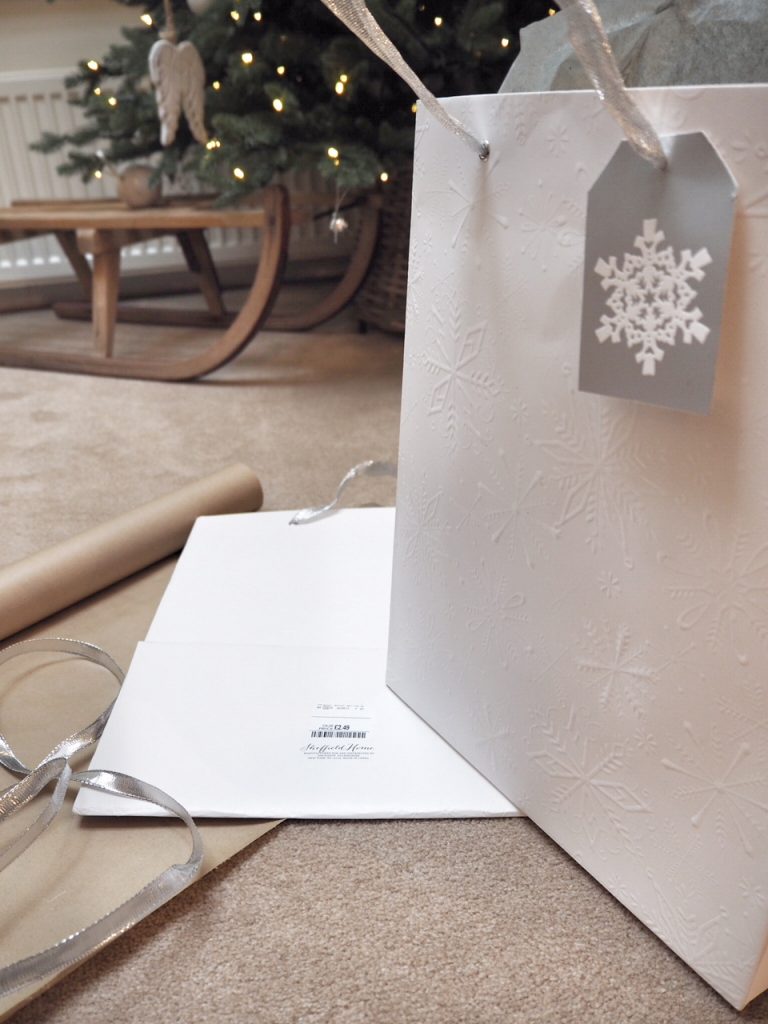 White paper gift bags – £2.49 from Homesense.
Christmas is all about my children; as I said above, gone are the days when Christmas was about me, now it's all about my two little ones. Even as newborns I'd get all excited about going to see Father Christmas but as they've got older & actually know who he is & the whole concept, it's become SO special. They get so spoilt by everyone that we tend to just buy a few little presents ourselves but I can honestly say, NOTHING in the world is better than seeing your childrens face as they come down on Christmas morning.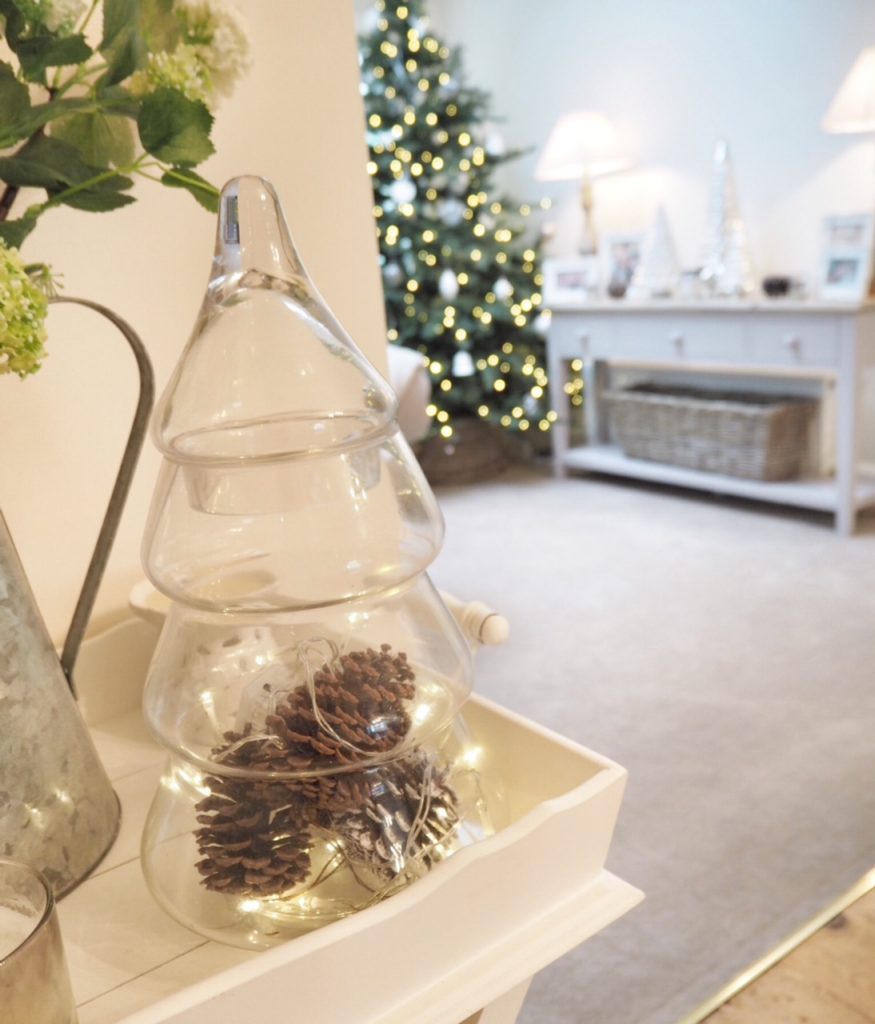 Glass Christmas tree – £12.99 from Homesense
I also think that Christmas is a time to think about others & being more forgiving & giving. It may be reaching out to somebody who is no longer in your life after a falling out that you miss, it may be buying a hot drink for a homeless person, it may be spending some time with an elderly person who may be lonely at this time of year. Every year before Christmas we make sure to have a big clear out of the play room & tell Elsa & Rory to donate their old toys to those children who may not get anything for Christmas. As a family we always try to be as generous as possible, this doesn't only mean by giving material possessions or giving money but you'd be surprised how much it can mean to give your time.
Getting in to the Christmas spirit is essential & December is typically the busiest time of year with our calendars just bursting at the seams. From decorating our home to Christmas shopping, parties & social events to the lead up of taking time off work. Leaving some time aside to spend the afternoon watching 'Love Actually' or 'Elf' is a must & even baking festive gingerbread.
Festive Christmas cookie set – £7.99 from Homesense 
Finally, Christmas is a time to celebrate. To eat one too many mince pies & drink one too many Prosecco's. To play stupid games, whack on a festive jumper & surround yourself with those that mean the most to you. To spend the day laughing & loving.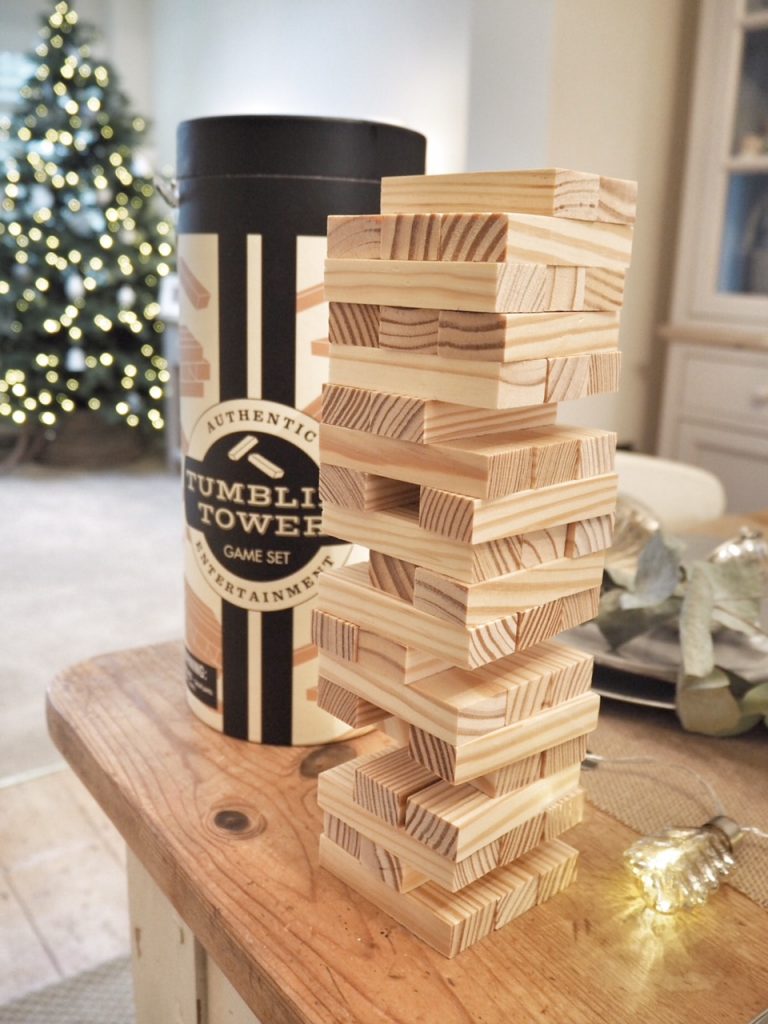 'Tumble Tower' wooden game set – £7.99 from Homesense
What does Christmas mean to you? However you chose to celebrate this wonderful time of year, Homesense has you covered.
Find the extraordinary, unexpected and memorable this Christmas. To locate your nearest store click here.
Love,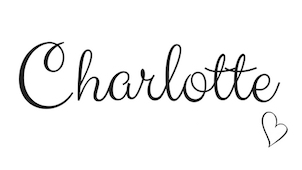 *This post is sponsored by Homesense