If you are packing your belongings in preparation for moving home, then there are some things that you might not have considered. These will help make the packing process much easier and quicker. There is more to packing your items than just having some boxes and tape. With that in mind here are three things you might not have considered.
Declutter –
If you get rid of items that you no longer need or use, then you will not need to pack them. If you spend some time going through your belongings to work out what you can get rid of, then your packing will go a lot smoother. The added bonus of going through everything before packing will also mean that once you move in you will no longer need to find a home for these things. Declutter is good for the mind, and you need to consider whether it is something that you actually use and if it is not then it should probably go in the 'get rid' pile. This can be done with clothes, books, DVDs and literally anything else in your home. You should consider moving house to be the start of a new life and really think about which objects you want to bring with you to this new life. Moving home is a great opportunity to declutter and doing so will make moving a lot easier and more enjoyable.
Use The Right Boxes –
This might sound strange, but not all boxes are the same. It might be obvious that boxes of differing sizes will be useful for different things, but most people just get a load of boxes of a single size. They can then find that they have to pack small objects with larger ones or put breakables together. This can lead to things being damaged or you needing to pack a large box with a lot of bubble wrap and newspaper to keep things from getting damaged. If you are struggling to pack, then you could hire a moving company to help. It doesn't matter which area you live in there are moving companies across the country. These are a lot of great moving companies and a little research will go a long way, and you will surely find what you are after.
Pack Early and Sensibly –
As soon as you know that you are going to be moving home, you should start packing. The sooner you begin, the easier the whole process will be. You don't want it to come to moving day and to have several rooms still to be packed. However, don't fall into the trap of packing things that you will need to use up until you move. You should start packing the least essential room first and work from there. Clothes that aren't appropriate for the weather are also a great choice. For example, if you are moving in summer then you will not need your winter clothes anytime soon so you can pack those first. If you start early and do a little each day, then the whole house will be packed and ready to move before you know it.
Love,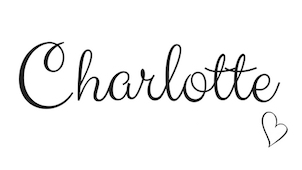 *This is a collaborative post