The past few days the temperature has dropped massively & I've been super jealous of seeing everyones snowy scenes on Instagram stories compared to our sub-climate down in 'Sunny Bournemouth' which has meant no snow, just rain, rain & yet more rain. It is freeeeeeezing though!
This time of year the gas bill tends to go through the roof with heating on pretty much 24/7, but do you know what, I'm a lover of the cold weather. For me, nothing is better than it being icy cold outside but you're toasty warm inside, perhaps cuddled up under a blanket with the fire crackling away, watching a film & sipping hot tea. It gives you that kind of smug feeling of 'this is where I'm supposed to be'.
In the winter, your home tends to become your sanctuary more than any other time. Coming home (& probably leaving in the morning) from work to a cosy house, making dinner & then surrounding yourself with candle light & early nights. Home is definitely where the heart is, but even more so at this time of year.
I thought I'd tell you my favourite ways to beat the chill & make yourself feel less cold & more toasty –
Big up on home comforts –
Now is the time to treat yourself & make your home extra special. In Winter, we typically spend much more time at home rather than out & about so investing in some items to make coming home even more special is where it's at. Purchase luxury candles (The White Company 'Winter' is where it's at for the smell of Christmas) for a soft ambient glow, a sheepskin rug for in front of the fire & cashmere socks for when you can't feel your tootsies anymore.
Go for the best bedding –
I don't know about you but I really struggle to get out of bed in the morning, especially when I'm so warm & cosy & I just know that it'll be freezing as soon as I move the duvet off of me. This time of year calls for early nights & lie-in's so make your bedroom the one place you never want to leave with beautiful bedding, thick down duvets & even maximise your time with breakfast in bed. Also, electric blankets aren't just for old people…you heard it here first.
Layer up –
What's every interior designers one trick to make a space look super cosy? Layers. It adds that luxurious feeling without trying too hard so take the chill off with foot sinking rugs, sumptuous cushions & a super soft chunky blanket. Vary textures, heights & materials for an indulgent look.
Bellies full of food –
I've been piling on the pounds ready to beat the cold climate for years now, at least I'm going to use that excuse. When it's cold outside, salads just won't cut it so instead opt for healthy, hearty recipes such as cottage pie, stews & anything with a ton of carbs. I'm obviously a slow-cooker advocate so if you want to read about some of the meals we love (& are super quick/easy) then click here.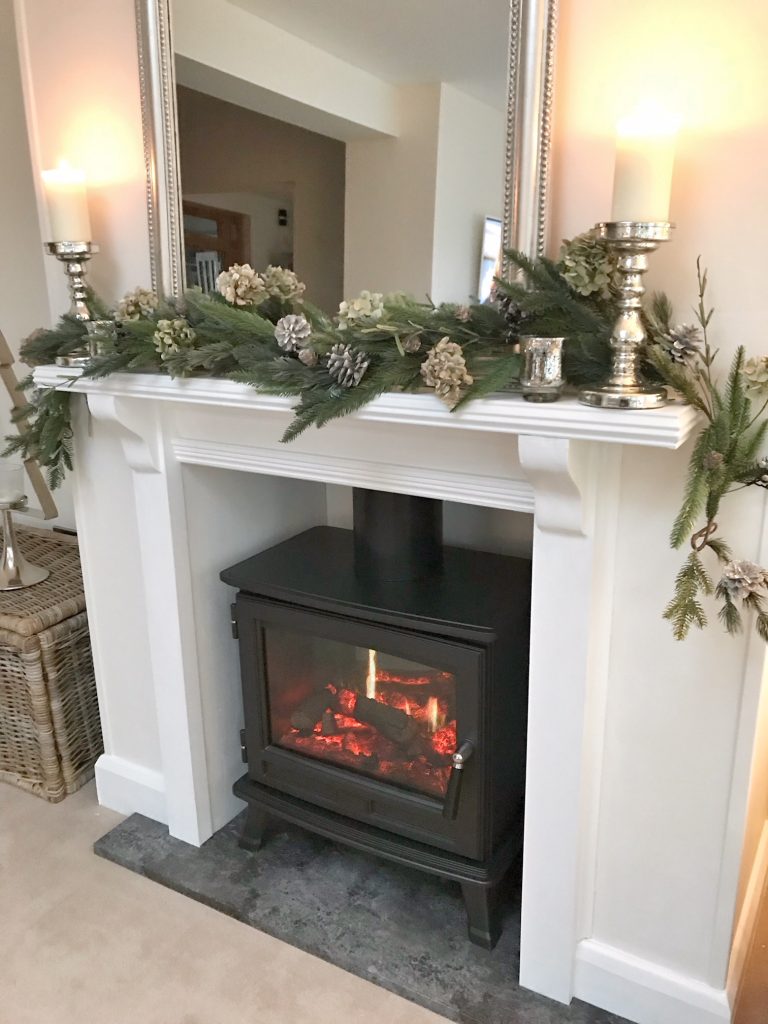 Hearts full of love –
Finally, what better way to warm you & the cockles of your heart but cuddling up with your loved ones under a big blanket. Sharing's caring as they say so find a warm person & get those ice cold toes heated up.
Love,