In my experience, you are either one of the 'itching to take them down' types or a 'keep them for as long as possible' when it comes to decorations after the big day has been & gone.
Normally by Boxing day I'm ready to shed the tree & start embracing a fresh, laid back look for when the New Year rolls in & life is all about those resolutions you'll keep up for a good week or two before resorting back to your old ways. However this year, I feel an overwhelming feeling of sadness that the gorgeous tree that's fit just perfectly in one corner, twinkling away in the evening & the beautiful garland draped over our new mantle is going to be confined to the loft until December next year.
I feel like the natural warm greenery has given the living room a whole new personality & although I'll always be a lover of neutrals (beige-tastic fantastic!), I think without the Christmas decorations, it's all going to look a bit, well, bare.
So if you're feeling the same then maybe it's time to use the power of accessories & soft furnishings to the table to give your space a new look for the New Year & cure the post-Christmas interior blues.
Also, this is the best time to pick up a bargain or two so I've included some of my favourite on sale picks from the highstreet which are just too good to pass up.
1. Don't forget lighting –
Probably the most essential factor is mood lighting. Typically you should avoid using your main overhead lighting which can seem too harsh, instead opting for table or floor lamps as well as candlelight to give a soft, warm & homely glow. Mix it up with patterned light shades to add texture or colour. You'll be surprised what a new lamp can do to change the overall look & feel of a space, especially in these winter months.
2. Think stylish yet practical –
The most important role of accessories within your home is to add character, however if they can double up as being practical & functional then it's a win win situation.
3. Have a rearrange –
One of my favourite things to do as a little girl (& I've never really grown out of it..) is it rearrange my furniture. You'll be surprised how experimenting with a little move around can completely transform a space without costing a penny! Sometimes it takes an outsiders perspective that isn't so 'stuck' to be able to see the different layout options available so rope in a friend (preferably a strong one who wont mind dragging the sofa around!) to help.
4. Update soft furnishings –
If you're anything like me with a love of all things neutral then the likelihood is that all your main furniture is in muted colours such as creams, greys & whites. It's SO easy to give a room a new look by changing up soft furnishings if this is the case. Think cushions, throws, curtains & so on which will bring an accent colour which can be changed with the seasons (or when you get bored…).
5. Mirror mirror on the wall –
Not only do mirrors look great & provide a focal point/statement piece but they also bounce light around a room so are perfect for making small spaces look bigger. Here are my favourite picks –
5. Accessories – finally, remember to add life to the room with new accessories which can be picked up in many highstreet stores for great prices. From changing shades on lamps to adding picture frames to a sideboard or even purchasing candles & flowers. Clocks, candles; the skies the limit to really make it feel like home.
Love,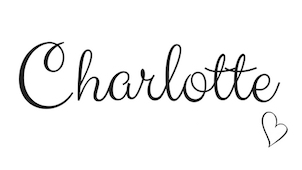 *This post contains affiliate links