When it comes to selling your house, it pays to take some time to make small changes that will ultimately make a potential buyer fall in love & also get you the top price for what will no doubt be your biggest financial asset.
It's all too easy to make mistakes when putting your house on the market so here are my top tips for what NOT to do when selling your home –
1. Don't show 'real life' –
This is something that doesn't make a massive amount of sense as everybody knows that it's impossible not to do these things, BUT you are selling the 'dream house' & 'perfect lifestyle'. You want potential buyers to fall in love with the life they could live inside those walls.
Declutter everything & then before every viewing make sure that everything is as perfect as possible, e.g. no toys left lying around, beds made, no dirty dishes, no laundry drying & so on.
Make your house as 'showroom' as possible!
2. Don't let faults show –
If you have things that desperately need fixing, even if it's a leaky tap, fix it! This will make viewers wonder what else is wrong with the house & give off the 'bodge job' vibe, which will ultimately lead to lower/less offers.
Many people want a house they can move straight in to without any worries of broken boilers or dodgy repair work so make sure to DIY or hire a handyman to get those little bits sorted, or hide as much as possible such as dented walls with a nice photo frame.
3. Don't be negative –
You should be the most positive person about your home – if ever meet a potential buyer then be sure to answer everything in a positive light if they ask questions. Why are you moving? Do NOT tell them the house is too small or you aren't keen on the noisy road. Make light of all situations & tell them how much you'll miss the house, even if you have to tell a teeny-weeny little lie.
4. Don't present your house badly –
First impressions always count, especially with selling houses. Even from estate agent listing photos & online, it can take a few seconds for somebody to decide that it isn't the property for them so make sure to spend some time (& unfortunately £££ although you'll make this back in the long run!) before putting your house on the market to get everything in tip top shape.
Stage your home as the 'dream house' & sell a perfect lifestyle within this to draw buyers in.
5. Don't let your tastes take over –
Never assume people can see past your decor or tastes as that isn't something everyone can do. If you have a passion for bright clashing colours, tone it down so that the house will appeal to a wider audience. Paint doesn't cost much & can instantly transform a room so wave goodbye to that leopard print wallpaper until you move into your new home.
6. Don't make it too personal –
Too many pictures, memories & personal items can make a house seem too attached to you & less to a viewer. Potential buyers want to be able to visualise themselves living in that space so removing sentimental items helps them to imagine what their own life would be like living there. This will also help with your decluttering aspect so pop everything in storage until you move.
7. Don't block natural light –
Curtains should be pulled right back & blinds opened. Net curtains should be removed for viewings as they do absolutely nothing for decor & won't appeal to many people unless you live on a road where people walk past constantly.
Natural light is SO important to help make a room look bigger & obviously brighter. If you are blessed with beautiful views then this is even more crucial.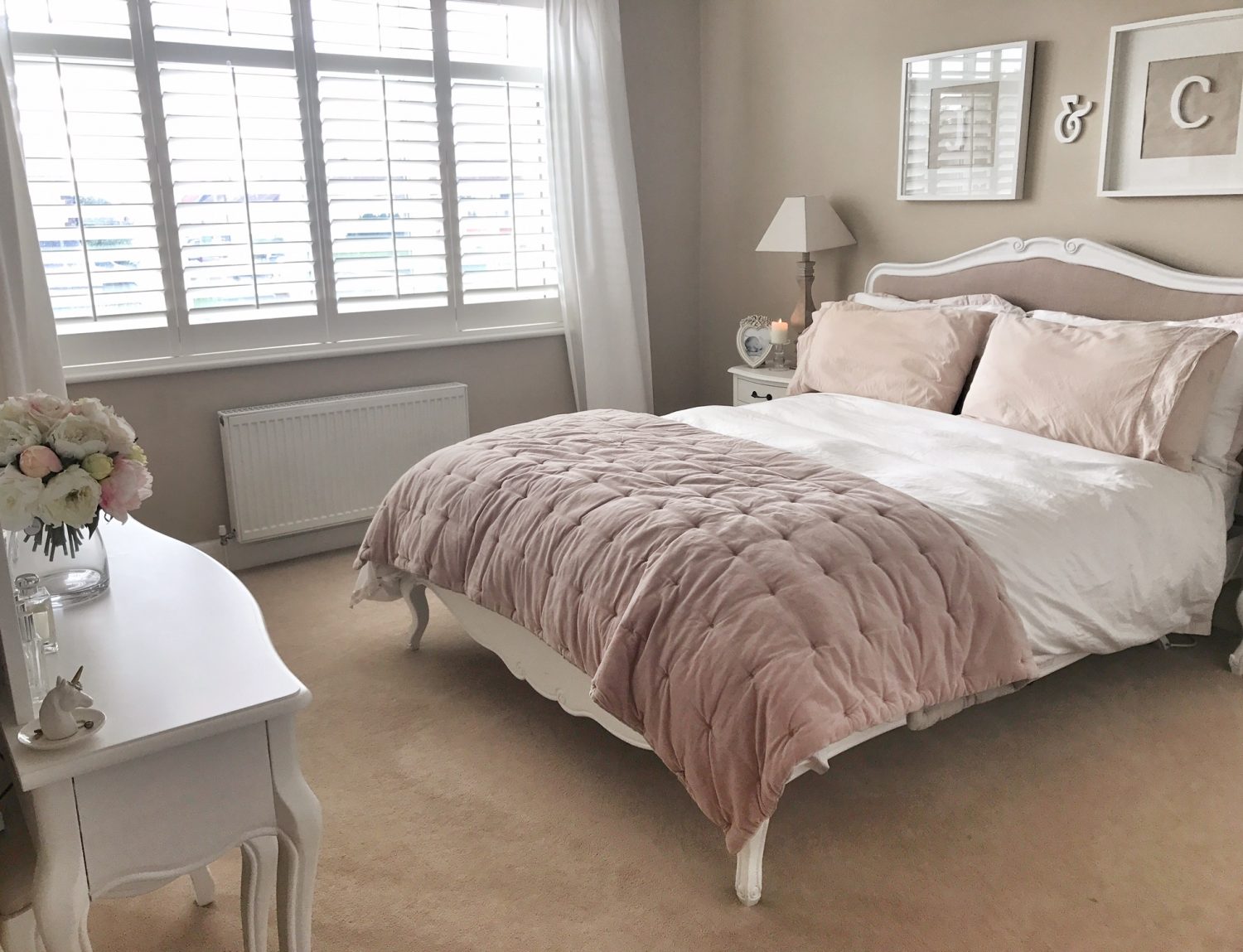 8. Don't make it obvious you have pets –
Sure, you may absolutely love your furbabies BUT that doesn't mean that a potential buyer will. If possible, take your pet out for viewings & remove all beds/toys/bowls as well as giving the place a hoover to remove hair & plug in a scent diffuser to remove any odours. Many people are allergic to animals or simply don't like them so don't presume Buster will be greeted with open arms.
9. Don't confuse rooms –
If you are using your 3 bedroom house as a 2 bedroom with an office, this will confuse buyers. It's important to have rooms as defined spaces with a clear purpose & such as a dining room used as simply that, not a dining room/TV lounge/playroom/office. Definitely don't have a 'dumping ground' room.
10. Don't be oblivious –
This is a hard one as it is a natural thing to do if you love your house but seeing it from an impartial & outsider perspective helps when selling. It pays to look at your competition & see what they are doing that you aren't. Also take into consideration pricing as if somebody is offering a similar 3 bed semi down the road for £200k, the likelihood is that putting your on for £250k will put off potential buyers. Trust your estate agent & ask them for their honest (& brutal) opinion.
Have you had an viewed the house from hell? I'd love to hear your stories!
Love,