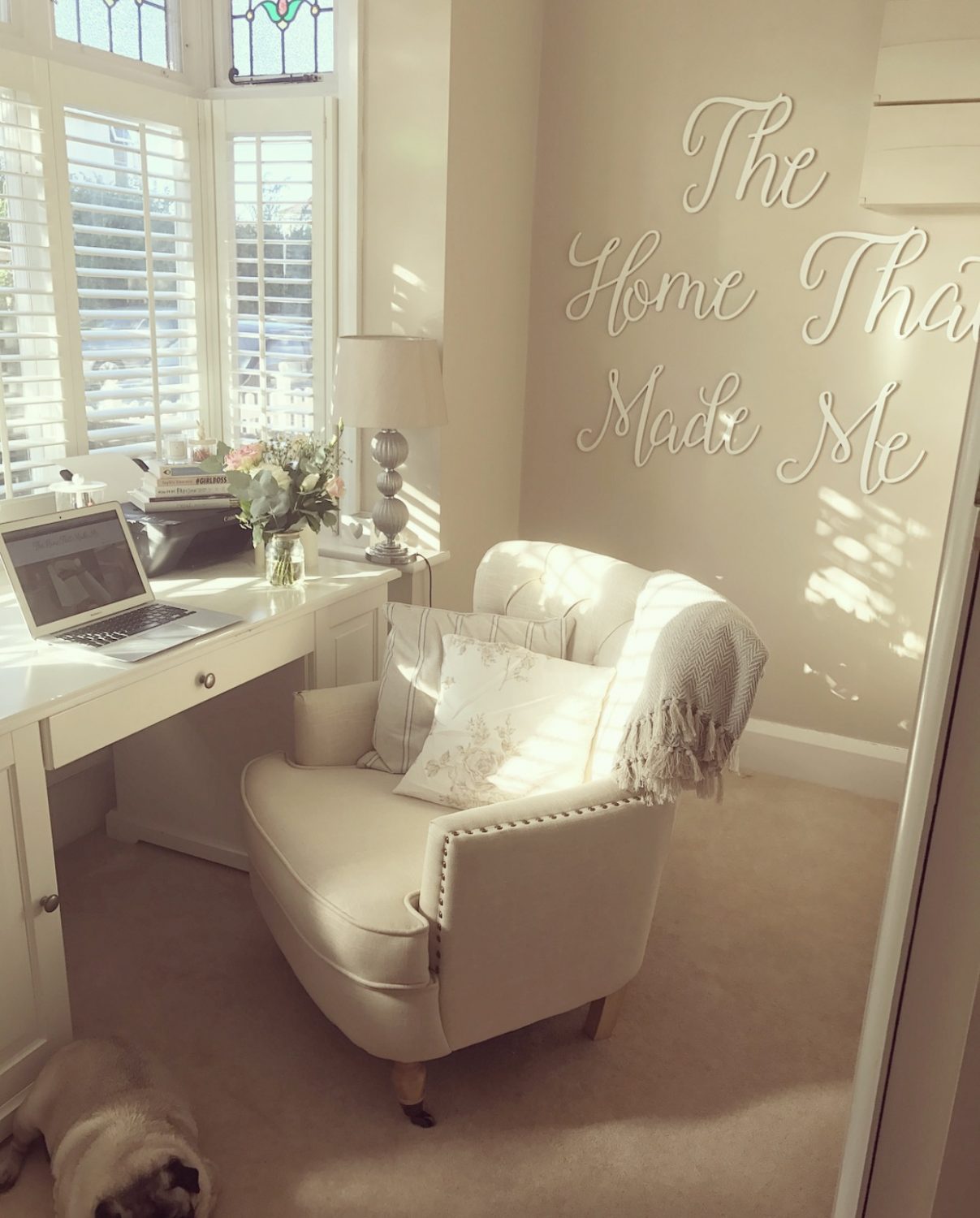 This weekend has been host to interior styling Laurie Davidson & I's first ever interior styling workshop & my oh my, what an amazing two days we had.
When we initially put out the tickets & they'd sold within a couple of hours, it seemed like a lifetime away but absolutely flew & the work we both put in behind the scenes to make it a success most definitely paid off.
Both Saturday & Sunday we had 15 absolutely LOVELY (as in I want them all to move locally so we can be BFFL's) ladies off Instagram join us at Baylyn House for a day all about our favourite subject…Interiors. When you put a large group of women together with a common interest or passion, it inevitably ends in lots & lots & lots of chatting which meant that we ran over slightly.
So to those of you who didn't manage to bag yourself a space, here's some of what we got up to.
First up was a little house tour which saw everyone have a nose around the house so everyone didn't feel strange in our first task, the 'Instagram Challenge'.
I did a little talk about Instagram & my top tips for making the most of your feed then sent everyone off to take a picture which would then be judged & my favourites from both days posted on my account. Day 1 was a joint winner with this absolutely gorgeous shot of Rory's bedroom from @first_victorian_home & then this hallway shot (something that I don't show much of on Instagram but just LOOK at that window!!) from Jackie at @railwaycountrycottage.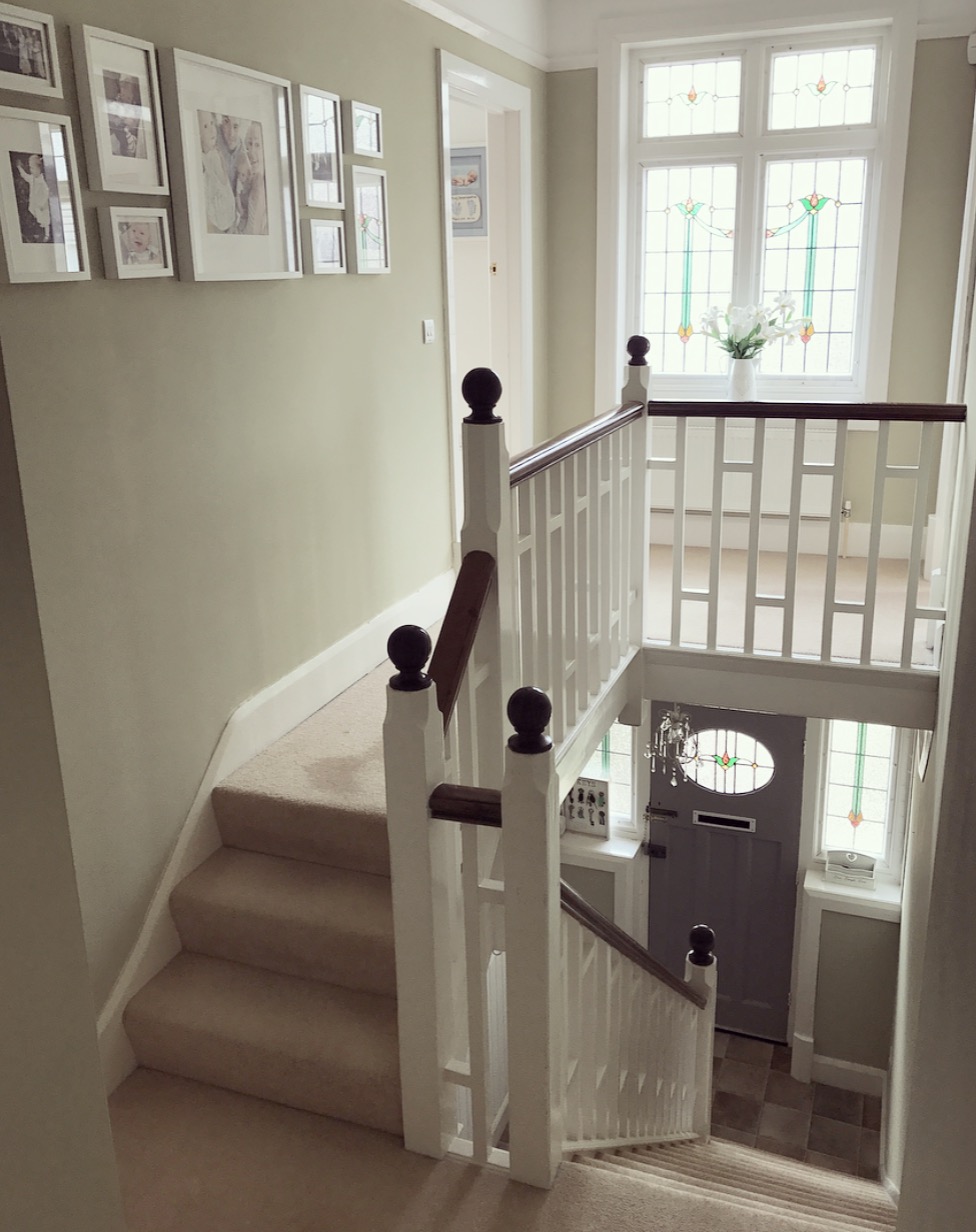 Day 2 was another room that I don't show much of on Instagram but is my pink spare bedroom (as voted by you lot in my blog series here!) by the lovely Emma at @being_mum_being_me.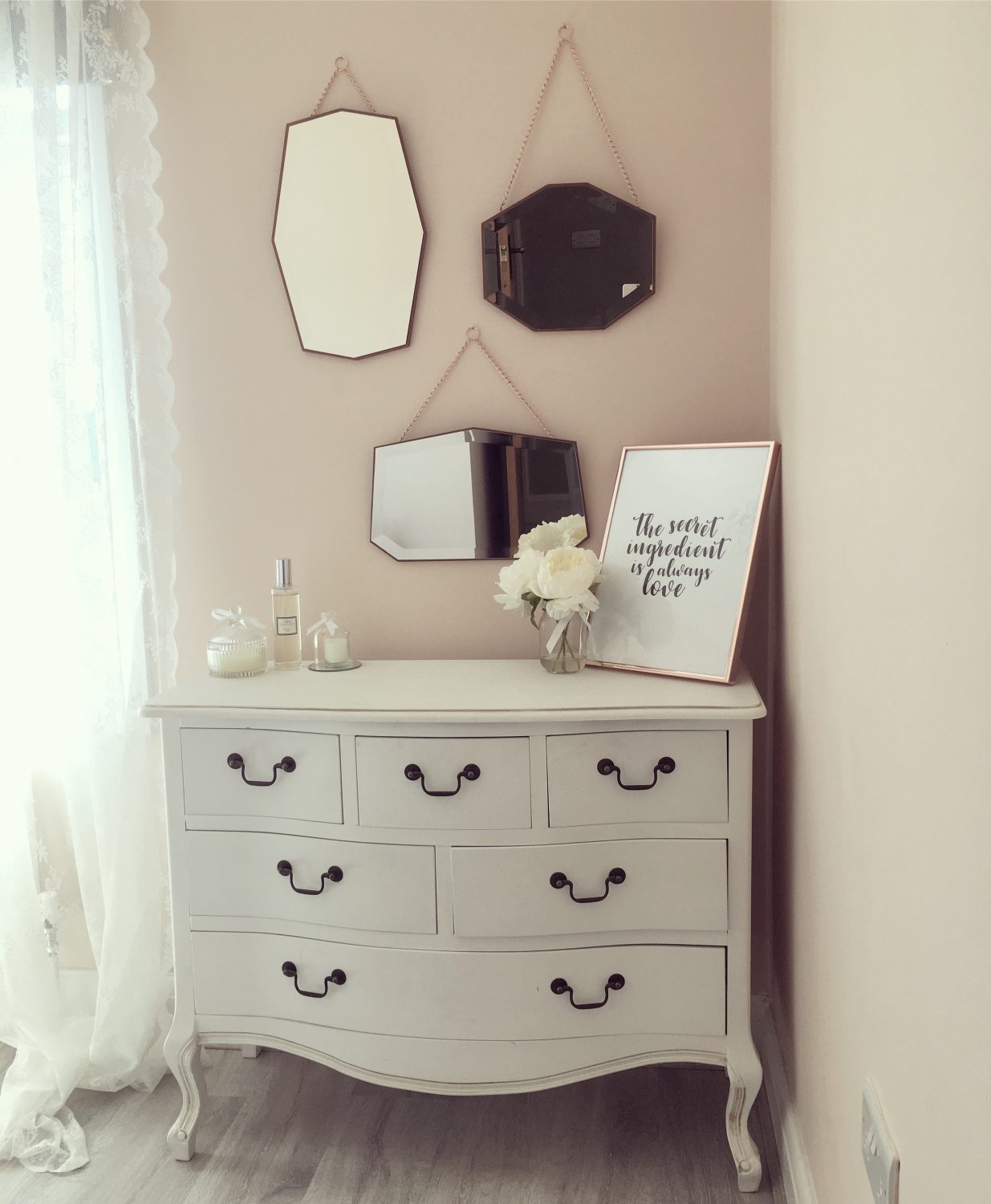 Everyone actually said how the house looked even BETTER & a lot bigger than they'd expected from Instagram pictures which was quite interesting.
We also had a pretty delicious afternoon tea with sandwiches & more cake than humanly possible (which is all I'm going to be eating for the next 3 years at this rate….I think I went a bit overboard).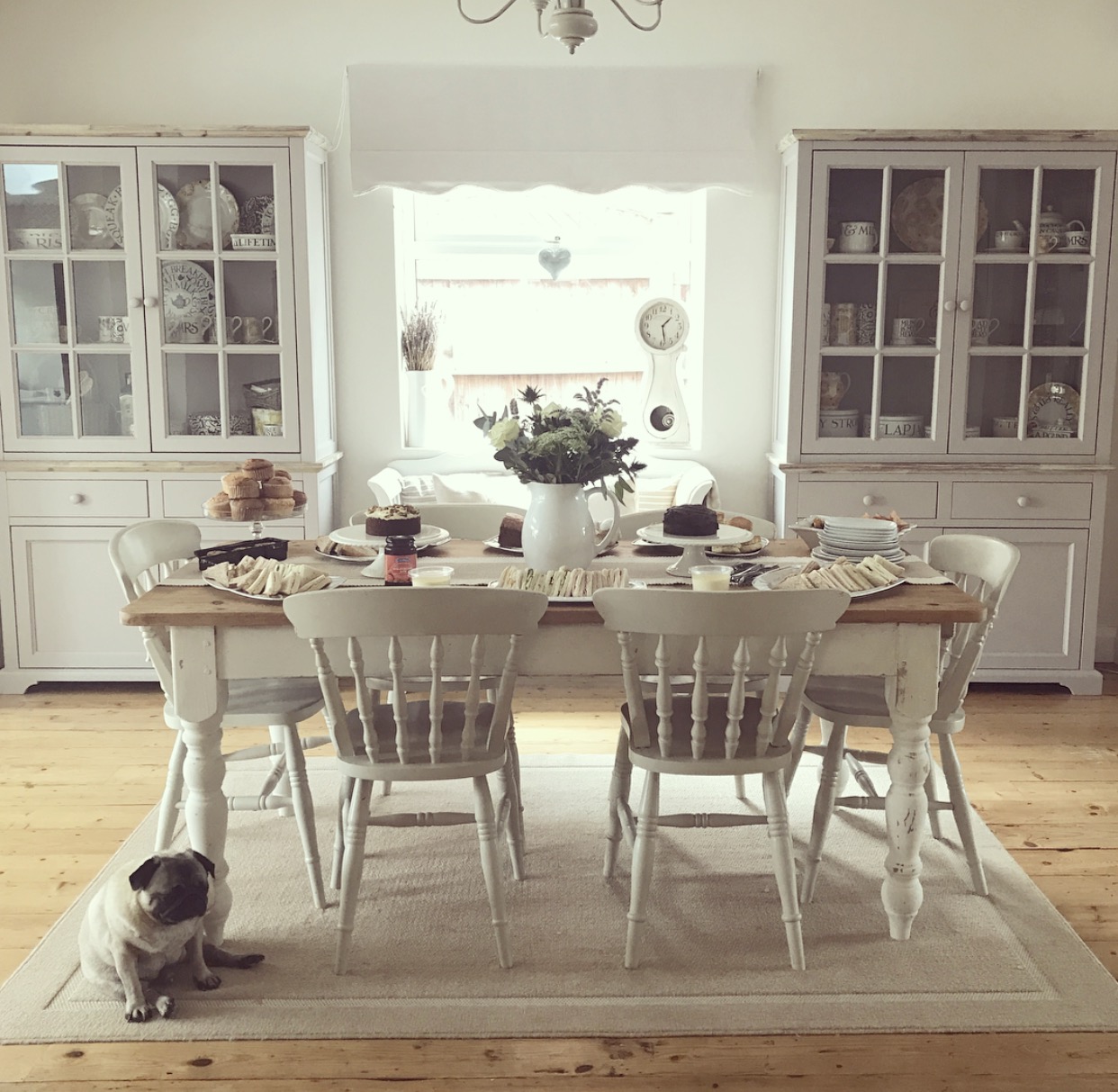 Our second challenge of the day was a styling challenge so after Laurie talked the ladies through some of her top styling tips & tricks from her many years of working in the magazine industry, they were split into teams using the good old name in a hat method then given an area to restyle.
This challenge was SO interesting as despite using the same 5 areas (the dining room, playroom/snug, bedroom/ensuite, console table & footstool/sofa area) the looks that came about couldn't have been more different. Hats off to Elle, Emma & Claire who literally took the bull by the horns & gave my bedroom a new look by replacing the iconic J&C framed monogram pictures with the 3 vintage style mirrors from the spare bedroom & generally had a bit of a re-jig! Here are some pictures –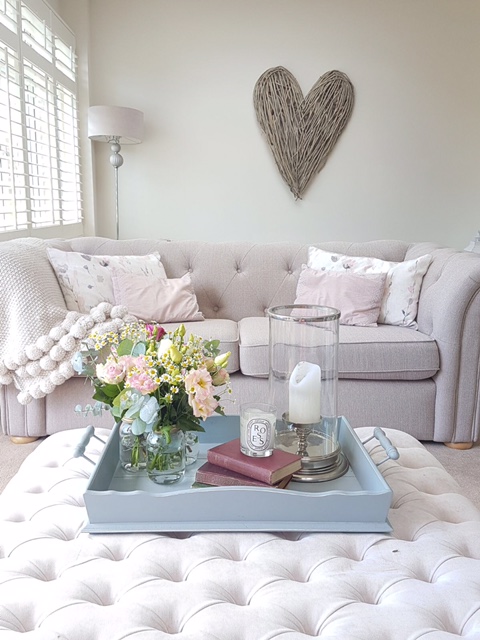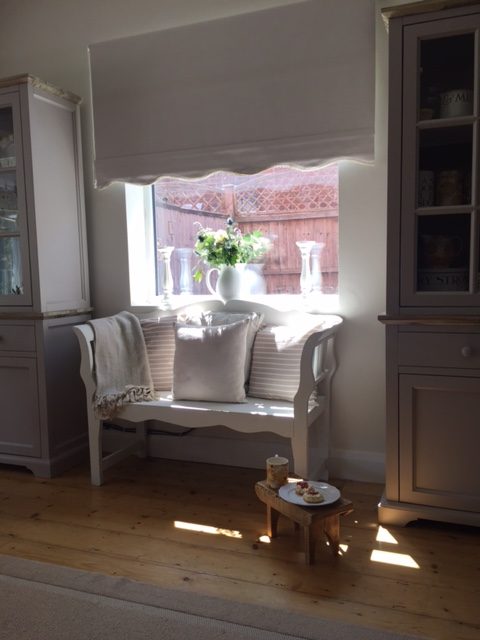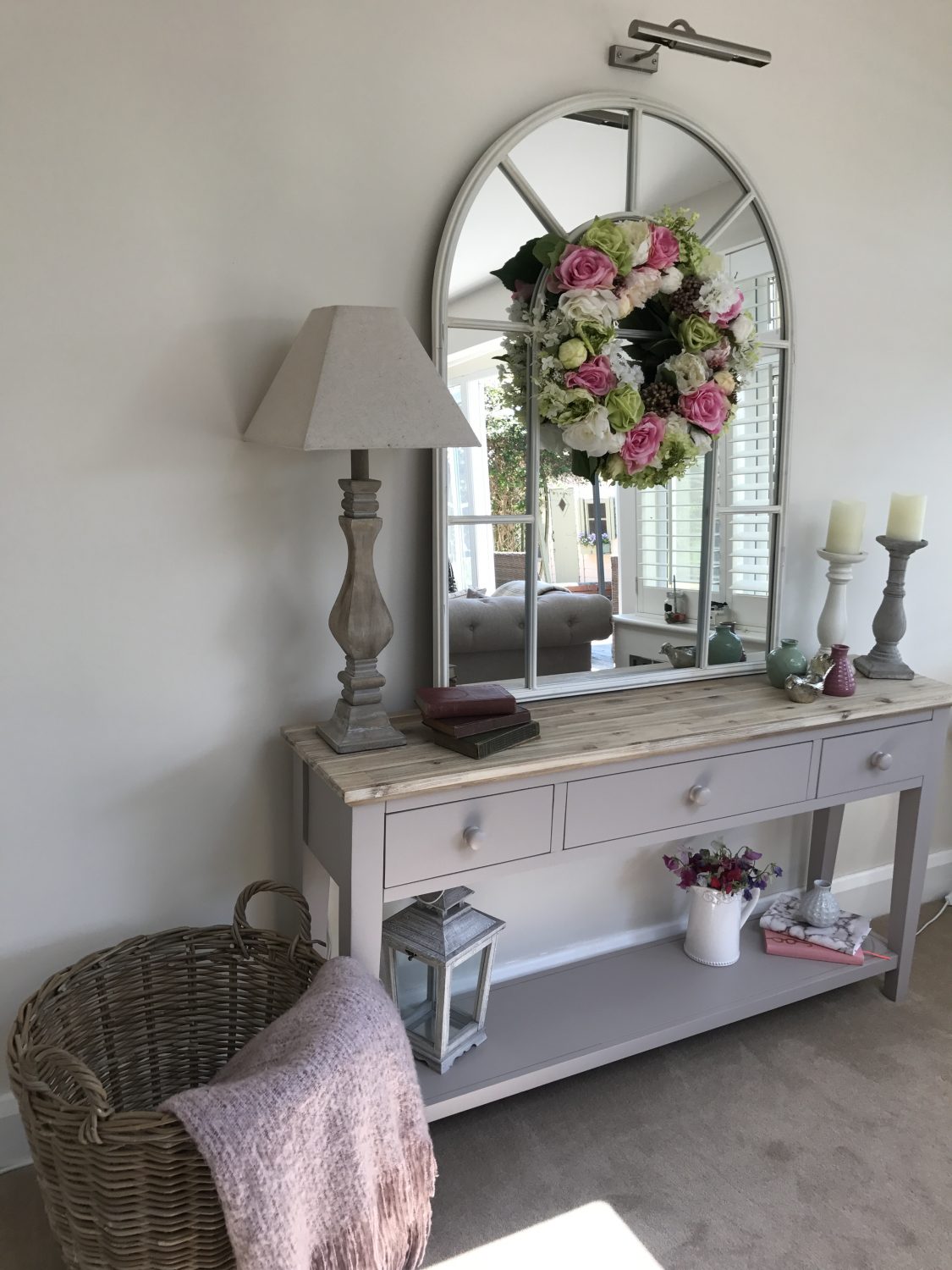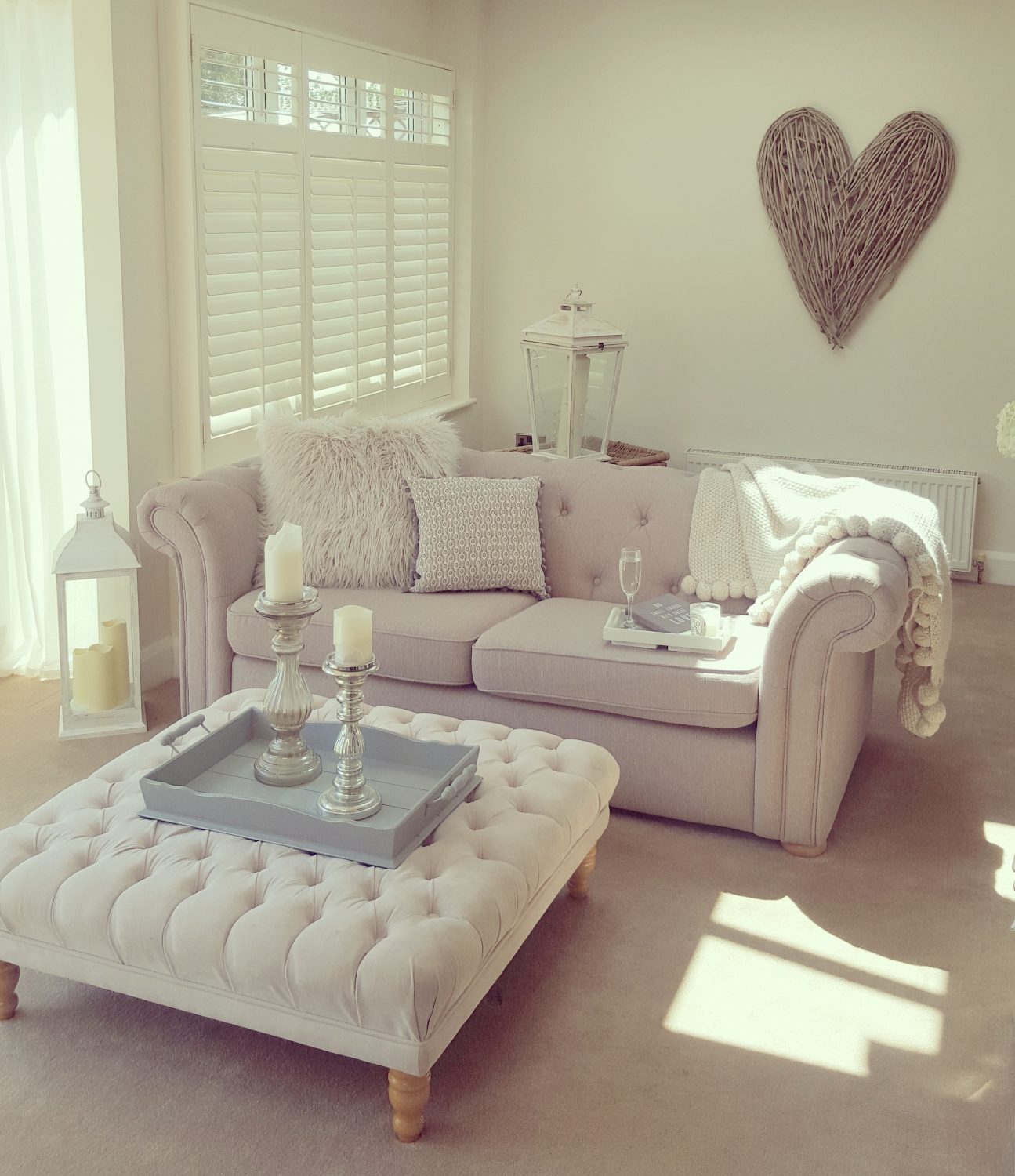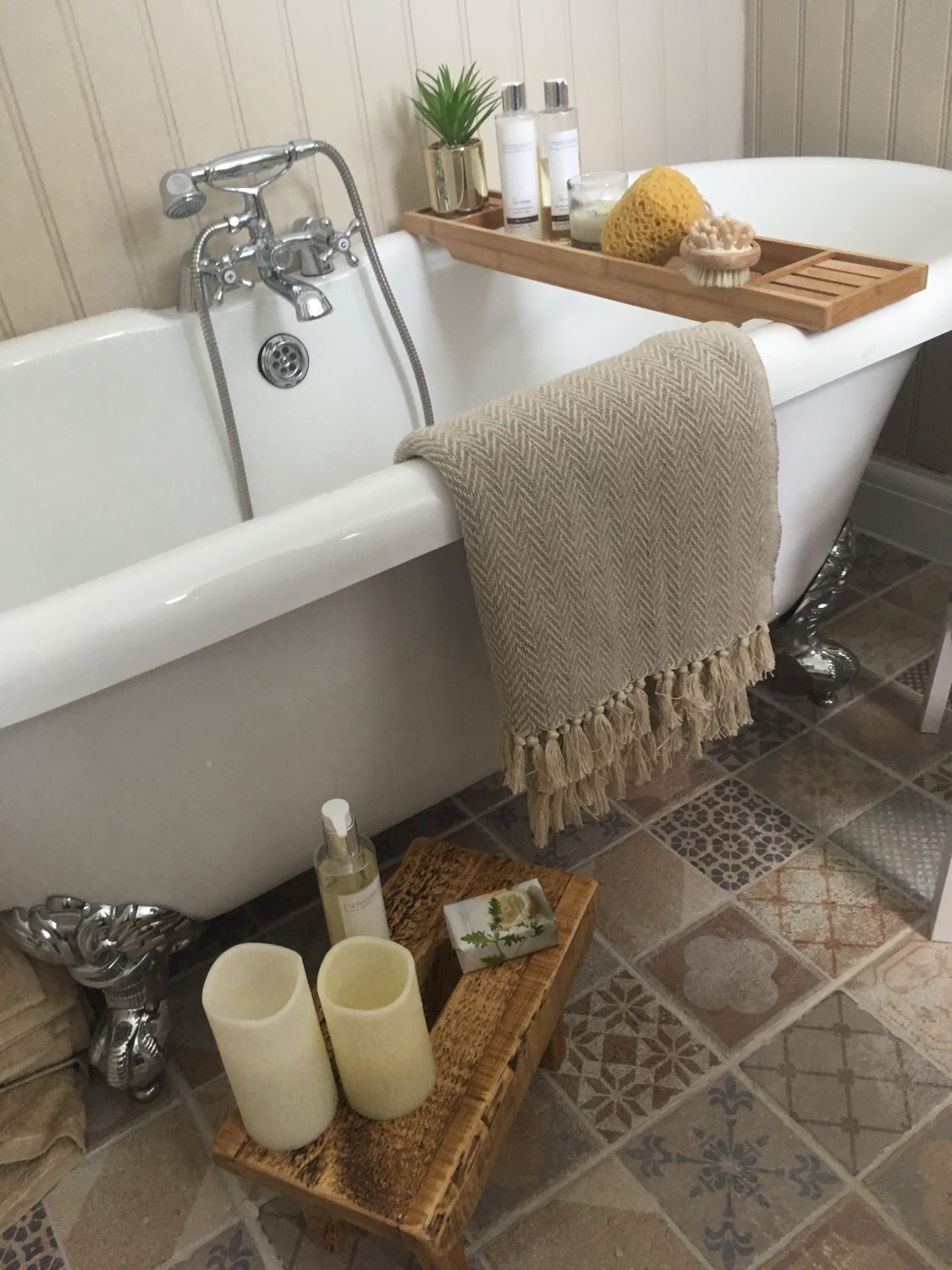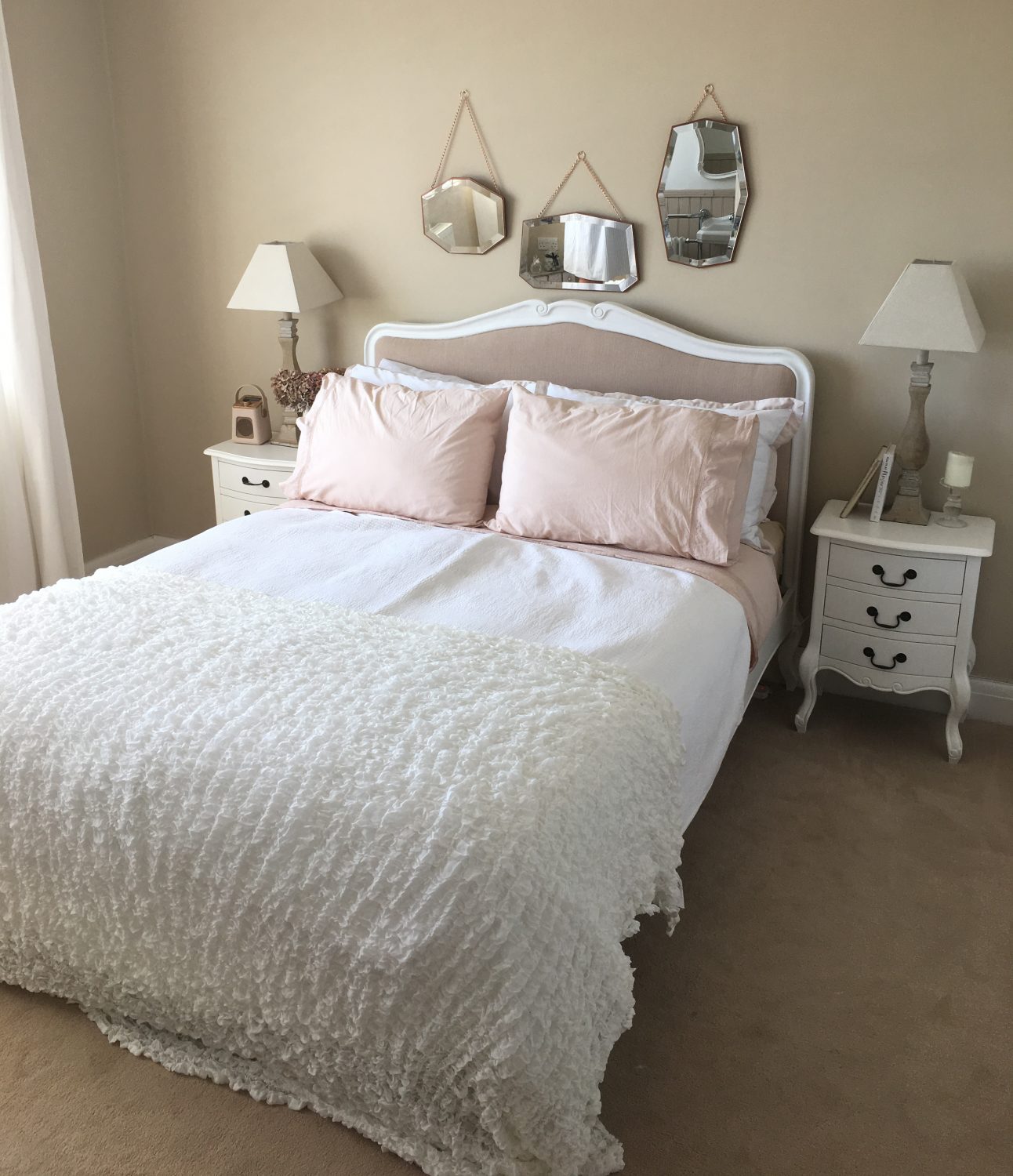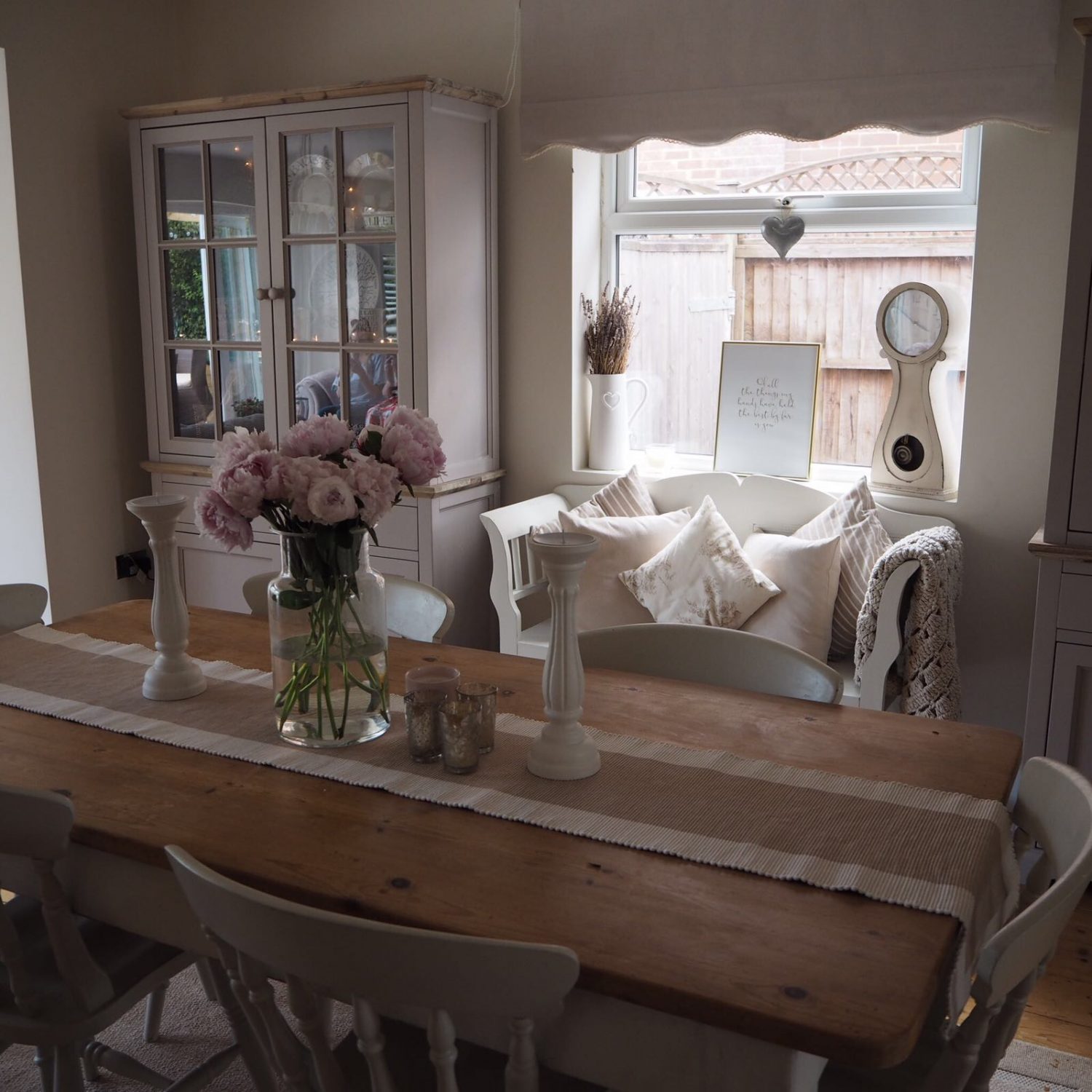 We also had the super talented Margaret from @pearlyblooms come to run a floristry section with beautiful roses supplied by Aldi which included some hints & tips on keeping your flowers looking lovely for longer as well as arranging then we all got hands on again to make our own mini bouquets in Kilner jars. As a budding blogger herself, she's done a blog post on the workshop & her tips for you all to read here.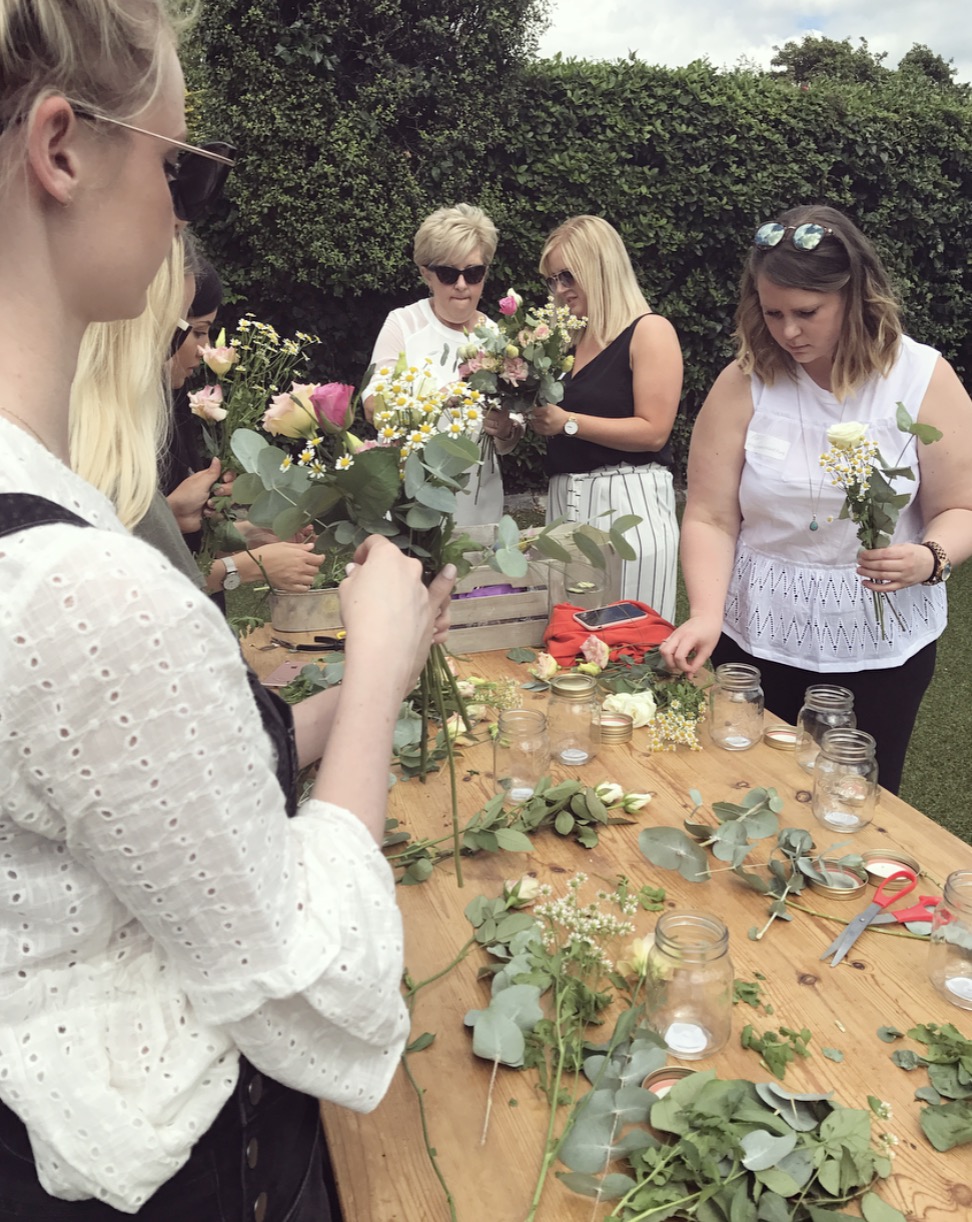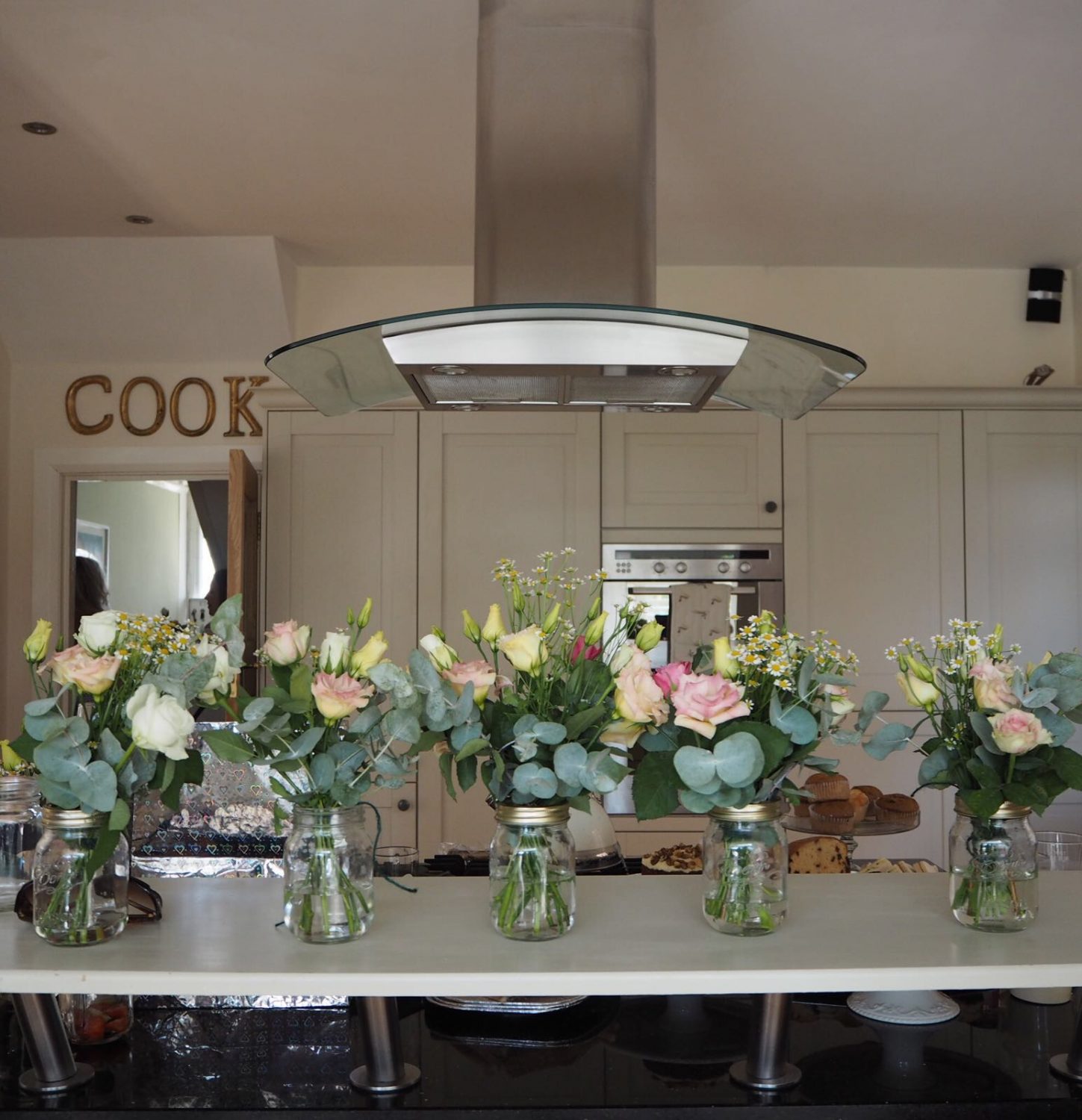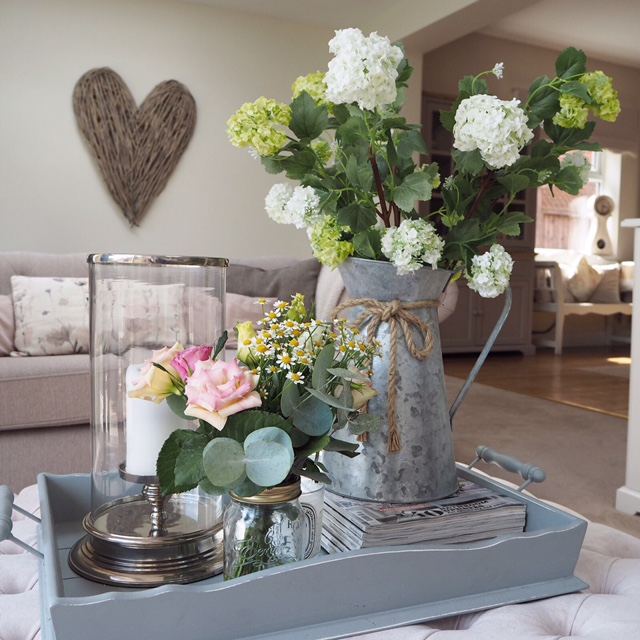 All of our ladies left with the most incredible goodiebags from some of my favourite brands including a cushion curtesy of Dunelm, some paint & an inspiration brochure from Farrow & Ball, a Soak & Sleep eye mask, a Heathcote & Ivory hand cream, a metallic foil print from The Best Years, a candle from Kandl, a scented wardrobe sachet from Total Wardrobe Care, a copy of either Style At Home or Ideal Home magazine. These were all carefully popped in the most gorgeous custom made bags from Little Paxtons.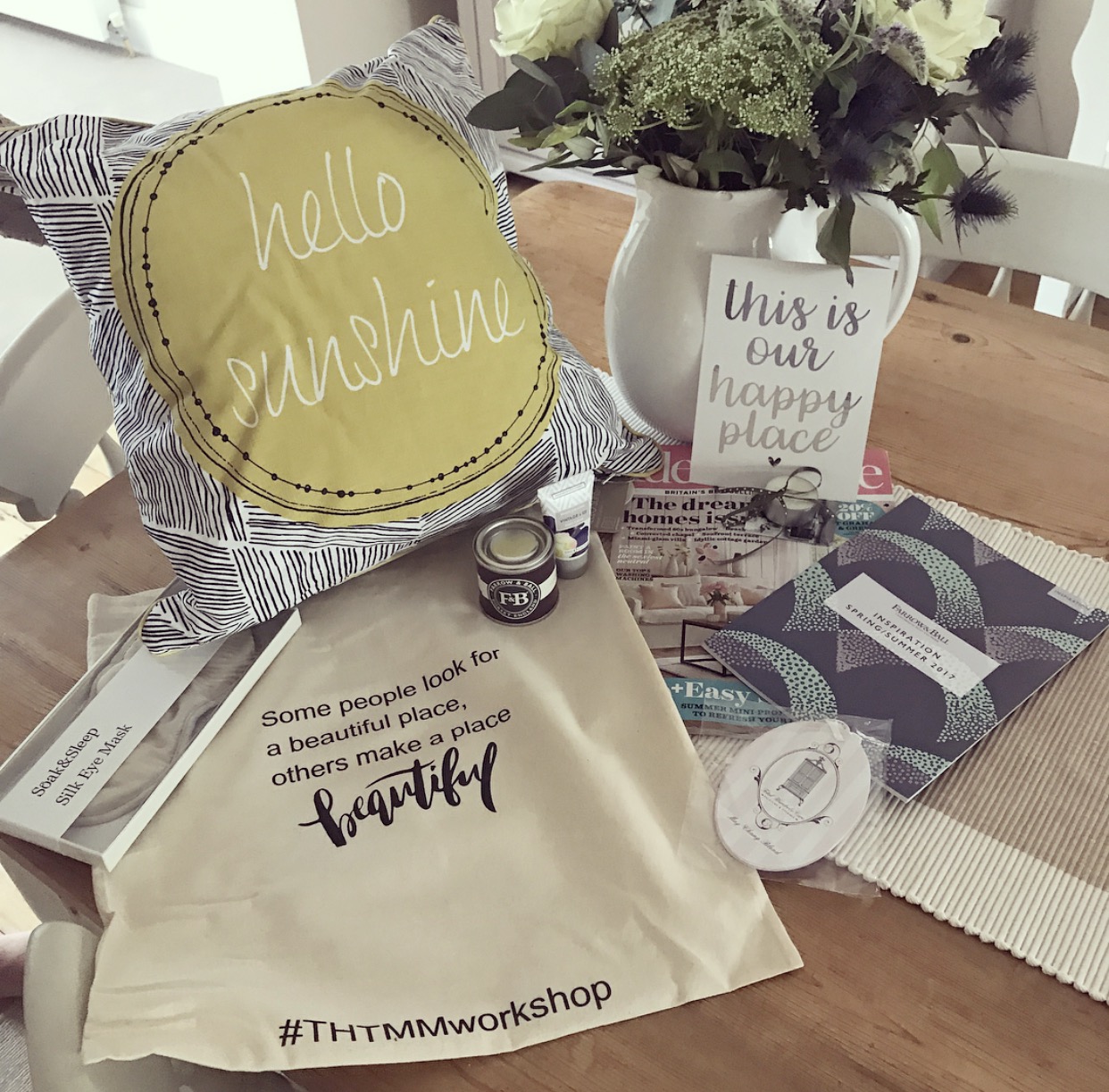 Instagram is an incredible platform in that it brings people together & on both days, everybody got on SO well. It was like meeting up with a bunch of lifelong friends, but friends who love talking all thing 'home'.
Thank you so much to our fabulous attendees for two amazing days.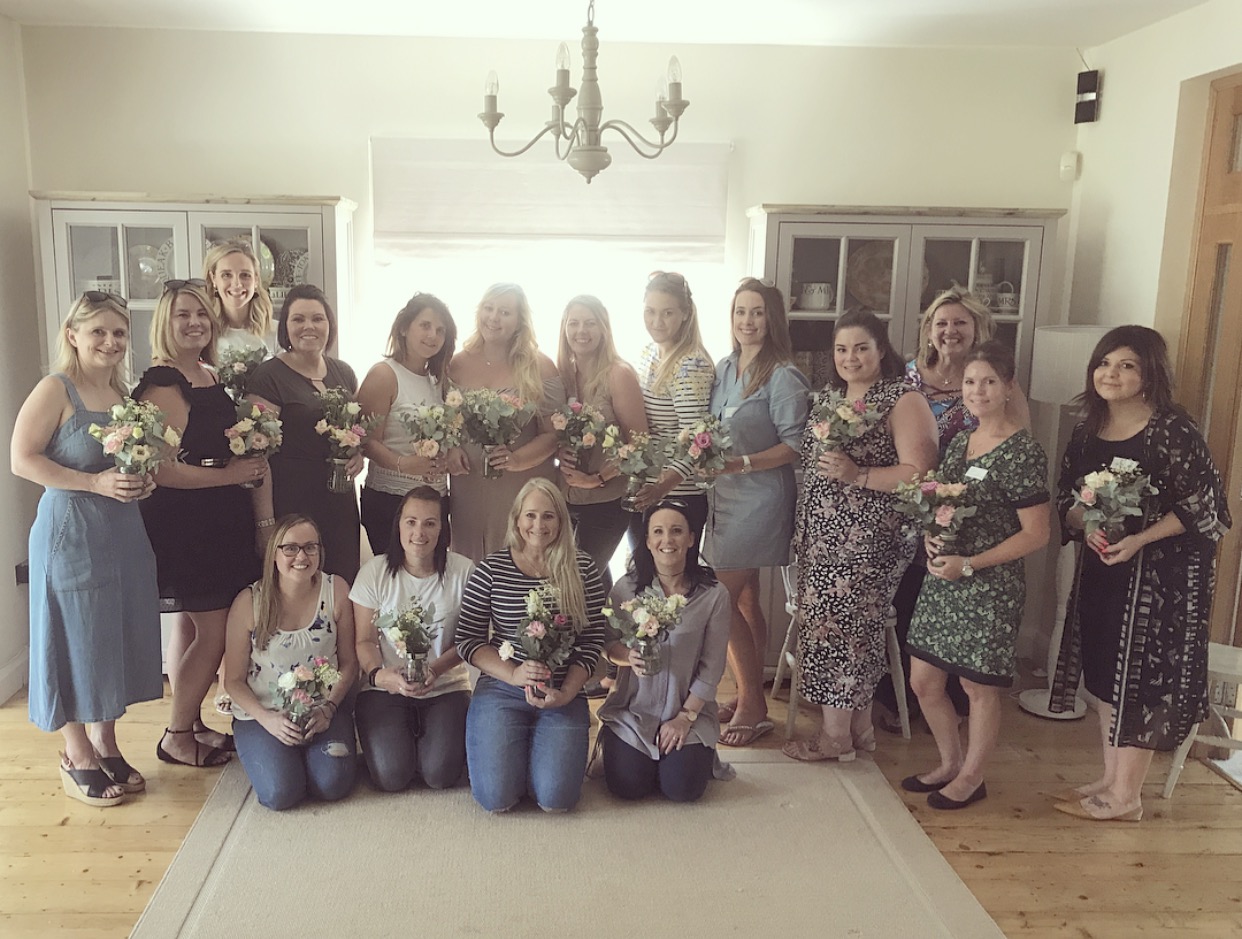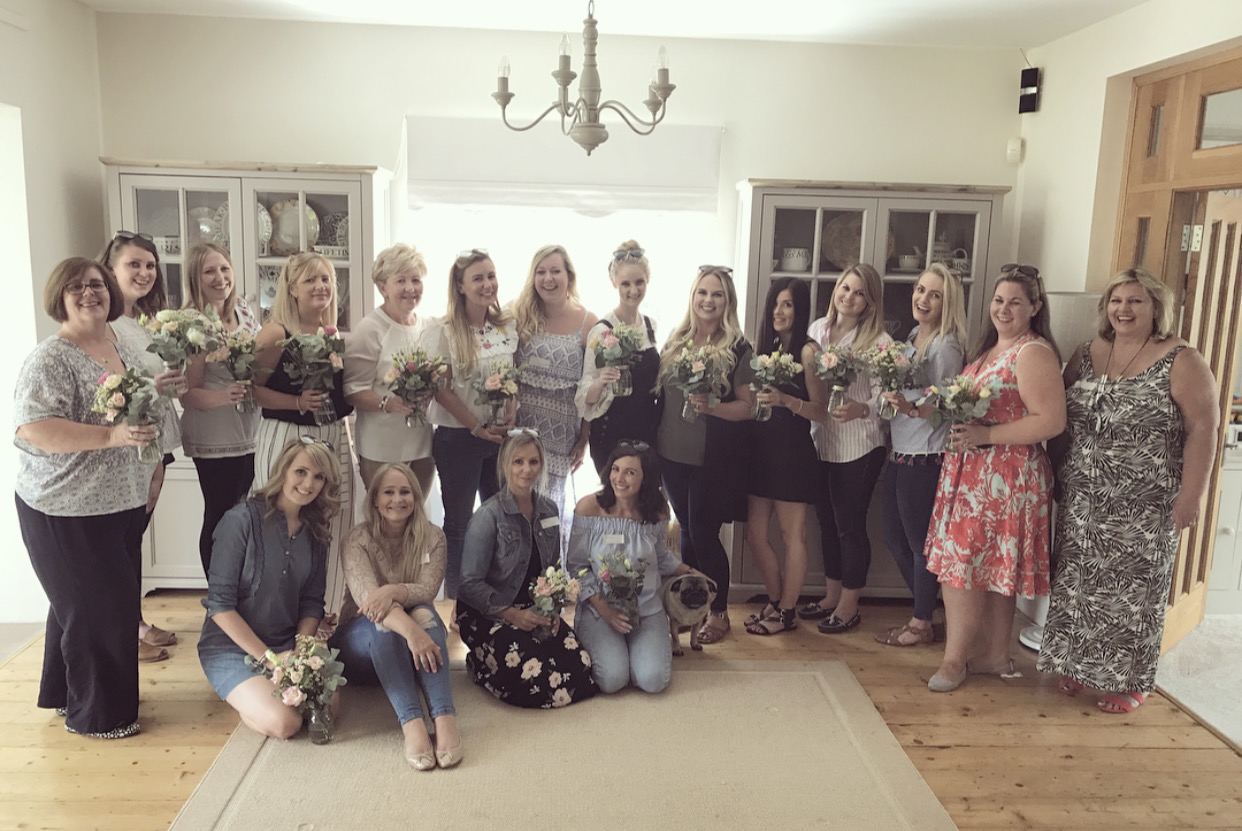 To see more pictures, search the hashtag #THTMMworkshop on Instagram.
If you would like to be on the email list for further THTMM workshops then please do drop me an email on [email protected]
Love,