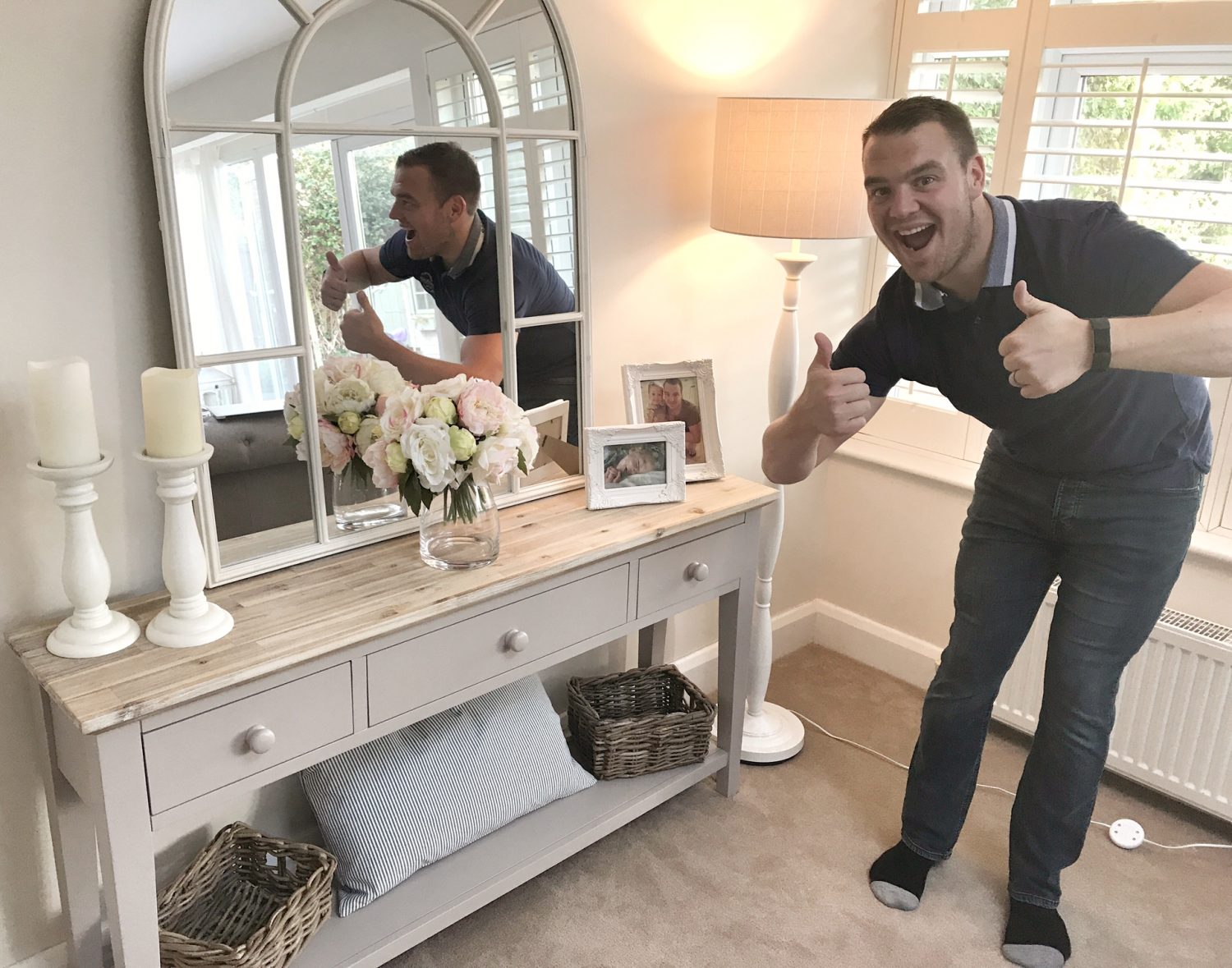 This months guest blog from Mr The Home That Made Me is ever so slightly different from his usual posts in that I've taken the writing off of him (so that means he can't take the piss out of me this month…hallelujah!) & been inspired by one of the tasks in my recent Interior Styling Workshop.
So what happens when you task a long-suffering interior addicts husband to undertake a challenge that involves using all the knowledge passed over from years of conversations about cushions, colour schemes & cornforth white? Well, you definitely find out that they weren't listening at all & maybe living in a home where 'if the candles lit, she gonna' Instagram that shit' hasn't really rubbed off on him.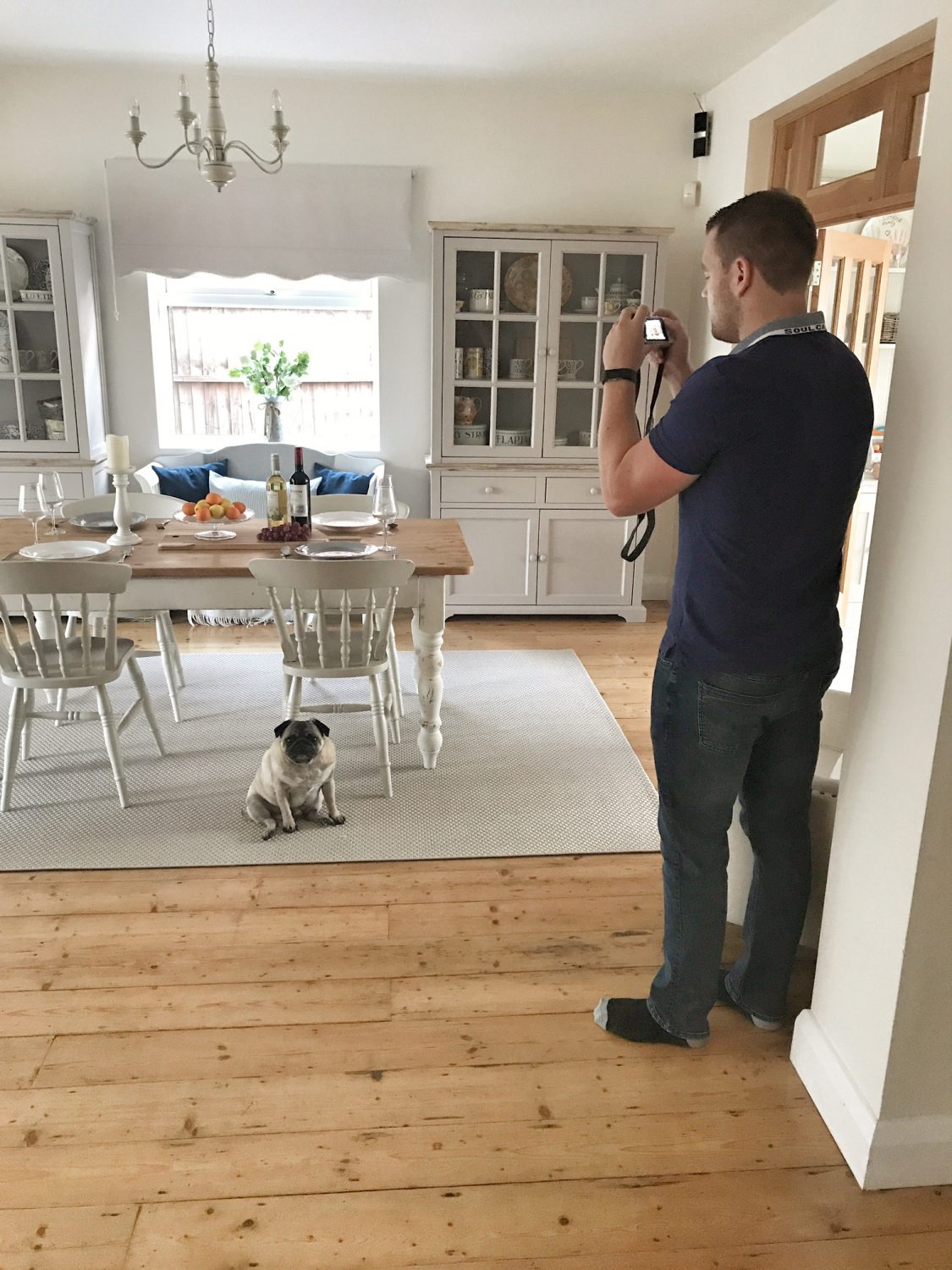 As part of the challenge, I cleared various area in our house & told him that he had 15 minutes per space to run around & use whatever items he likes to give that area an entirely new look. Probably 12 of the 15 minutes were spent wondering around looking confused &/or bewildered…the other 3 minutes were spent actually 'doing'.
He was then tasked with taking some 'Instaworthy' pictures of his styling.
First up was the console table. Here's Mr The Home That Made Me's attempt at restyling –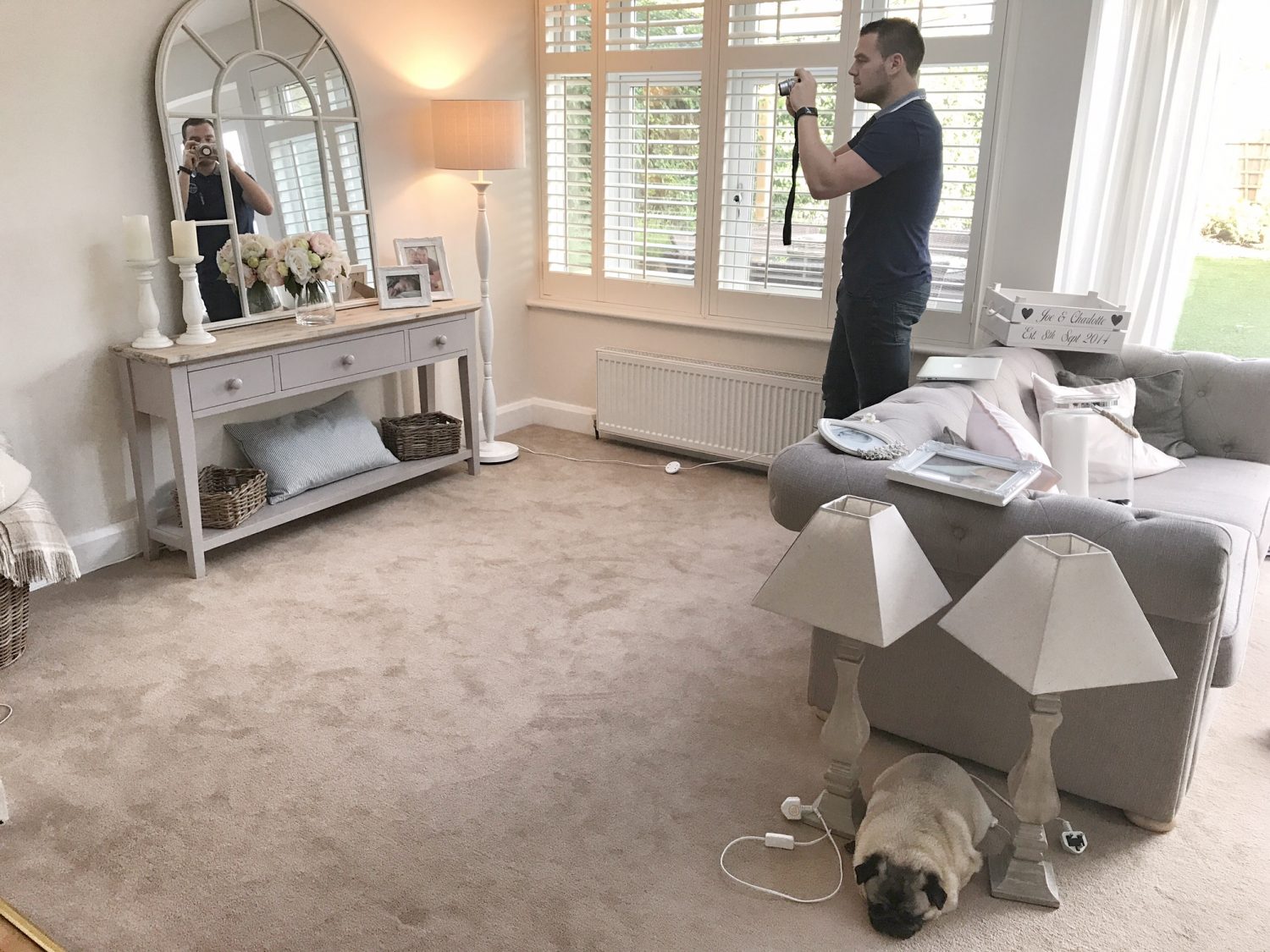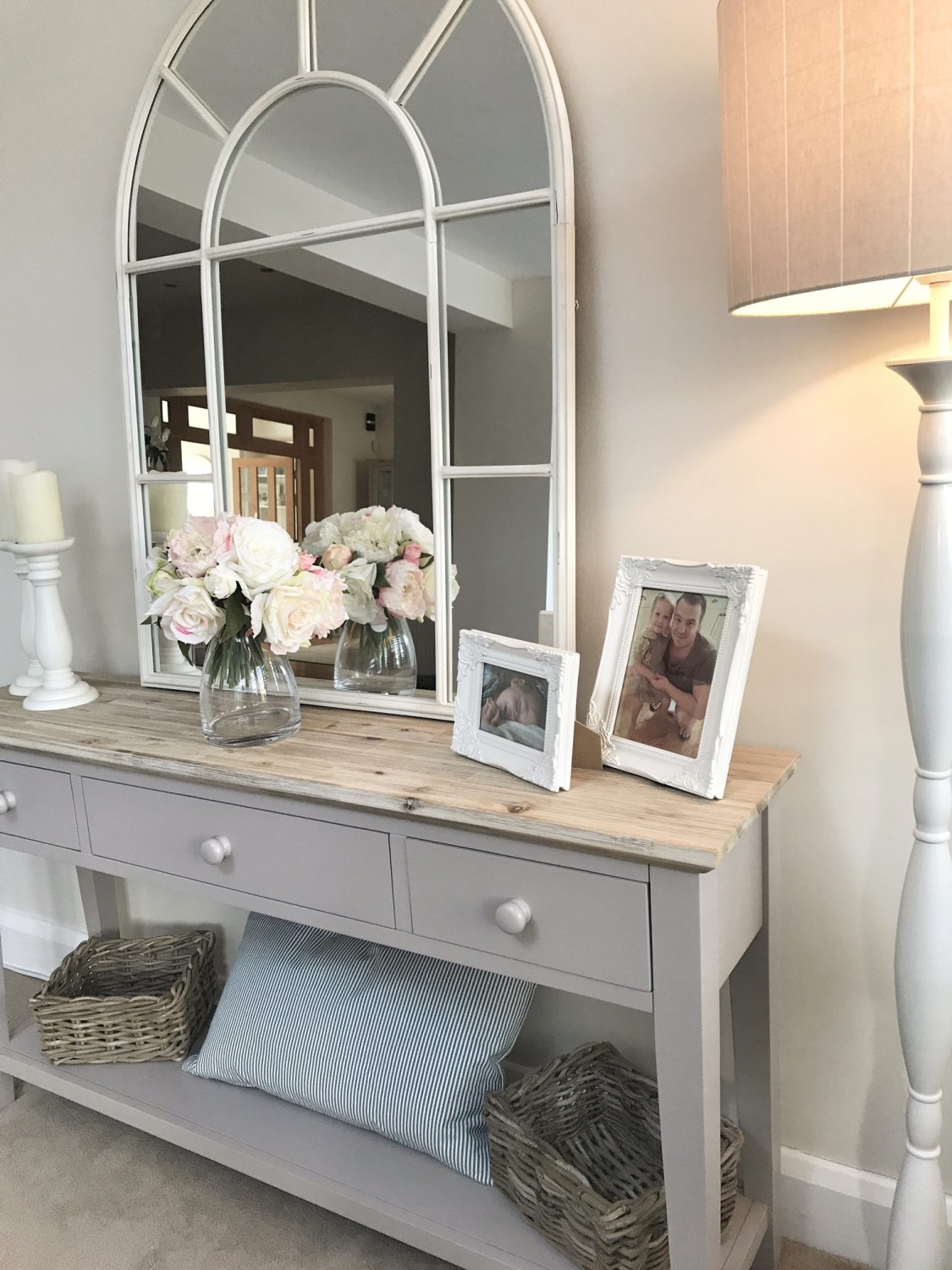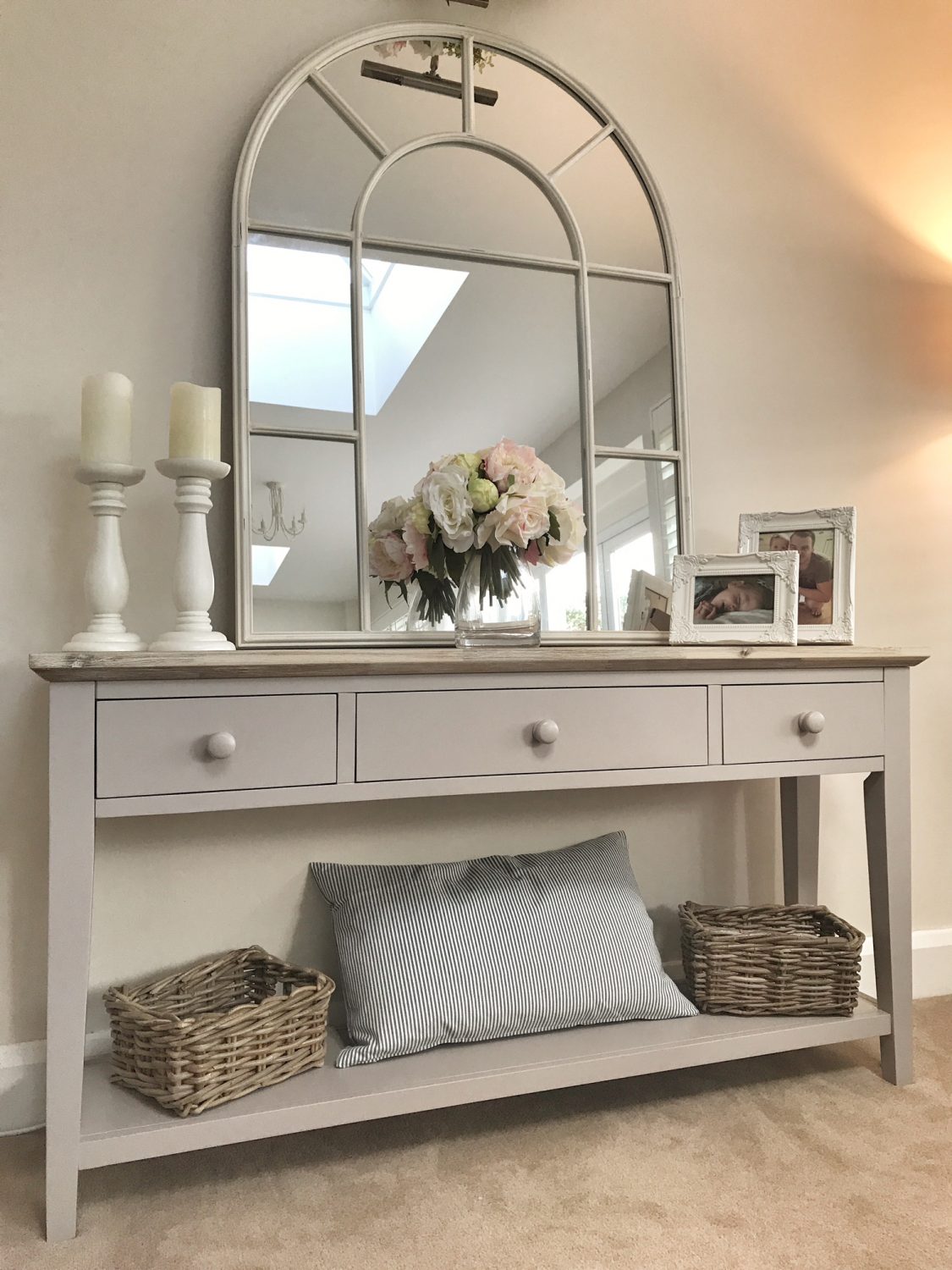 Next up was the dining room table which absolutely cracked me up when I saw him displaying oranges & lemons….I mean kudos for implementing food probs but seriously….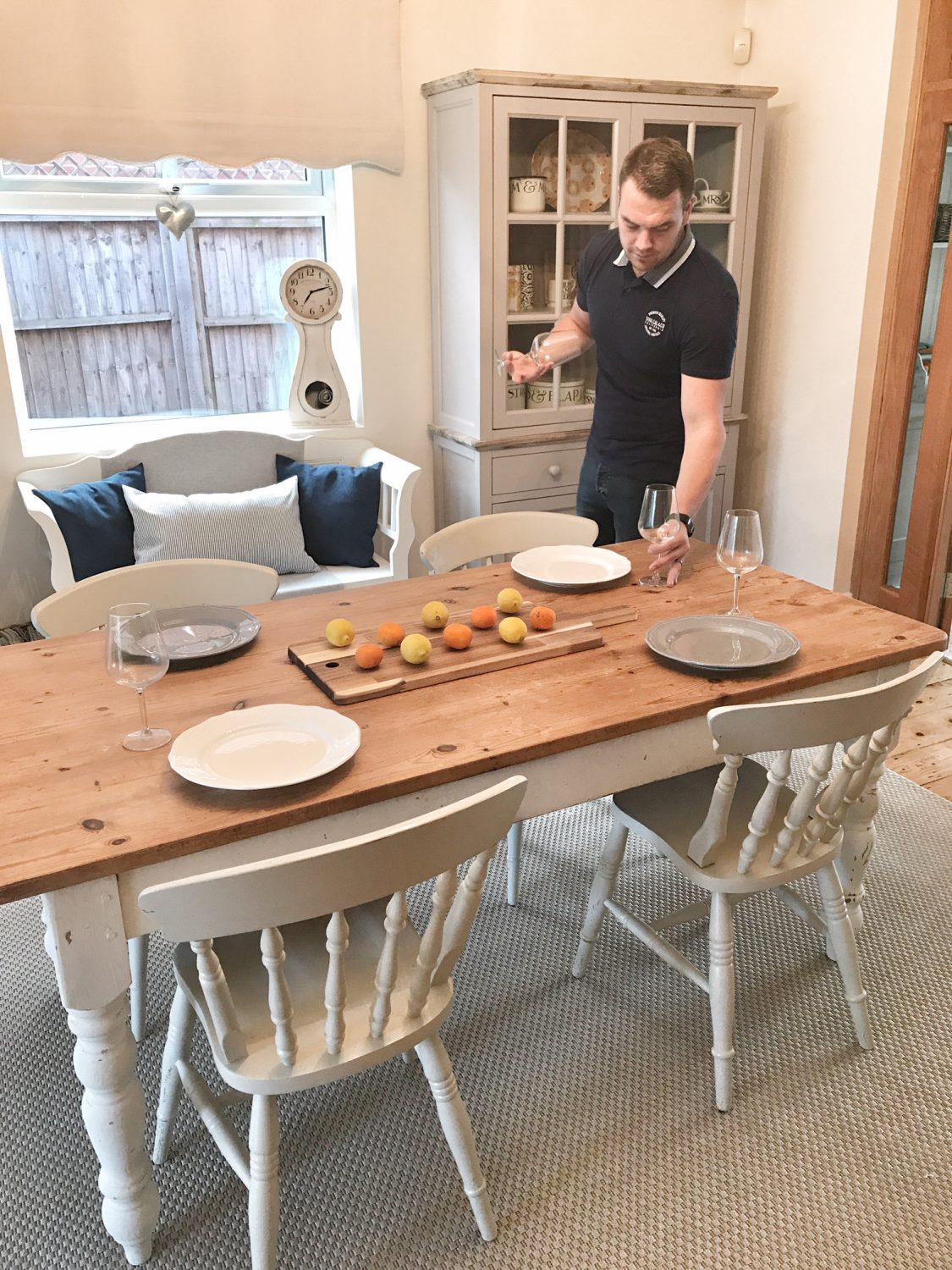 He soon decided to ditch the random fruit placed strategically on a chopping board look & instead loaded them on to a cake stand. Interesting.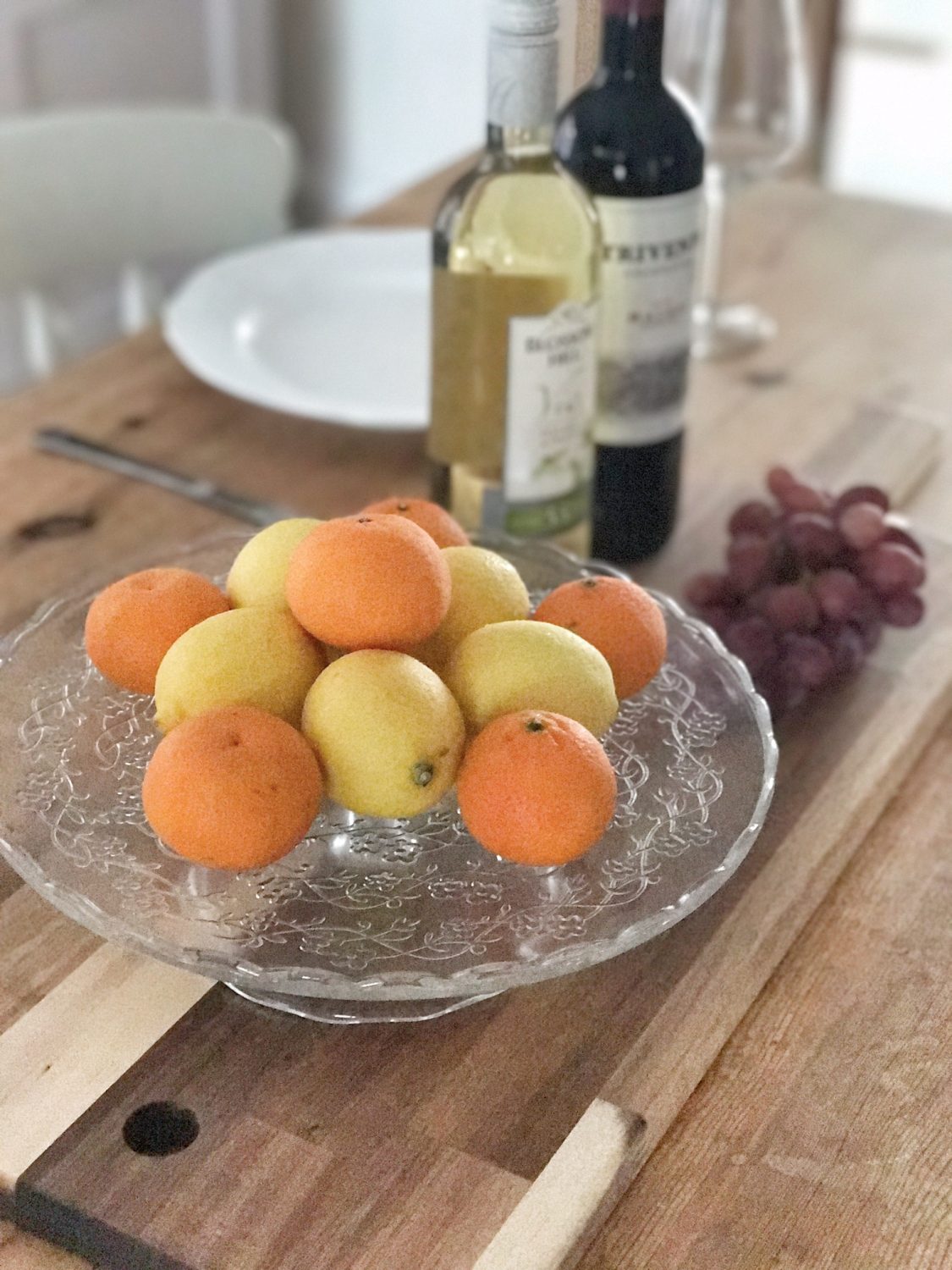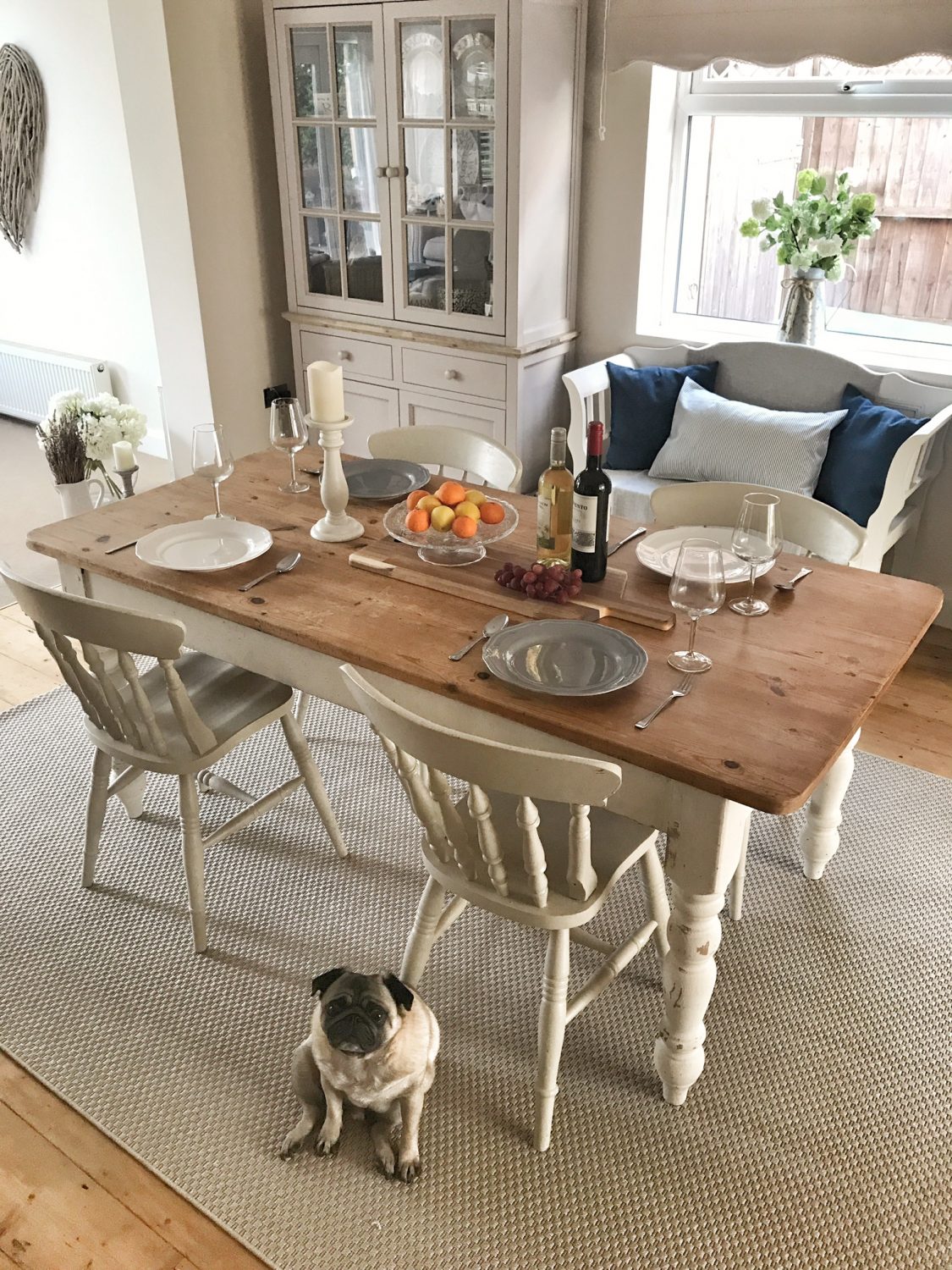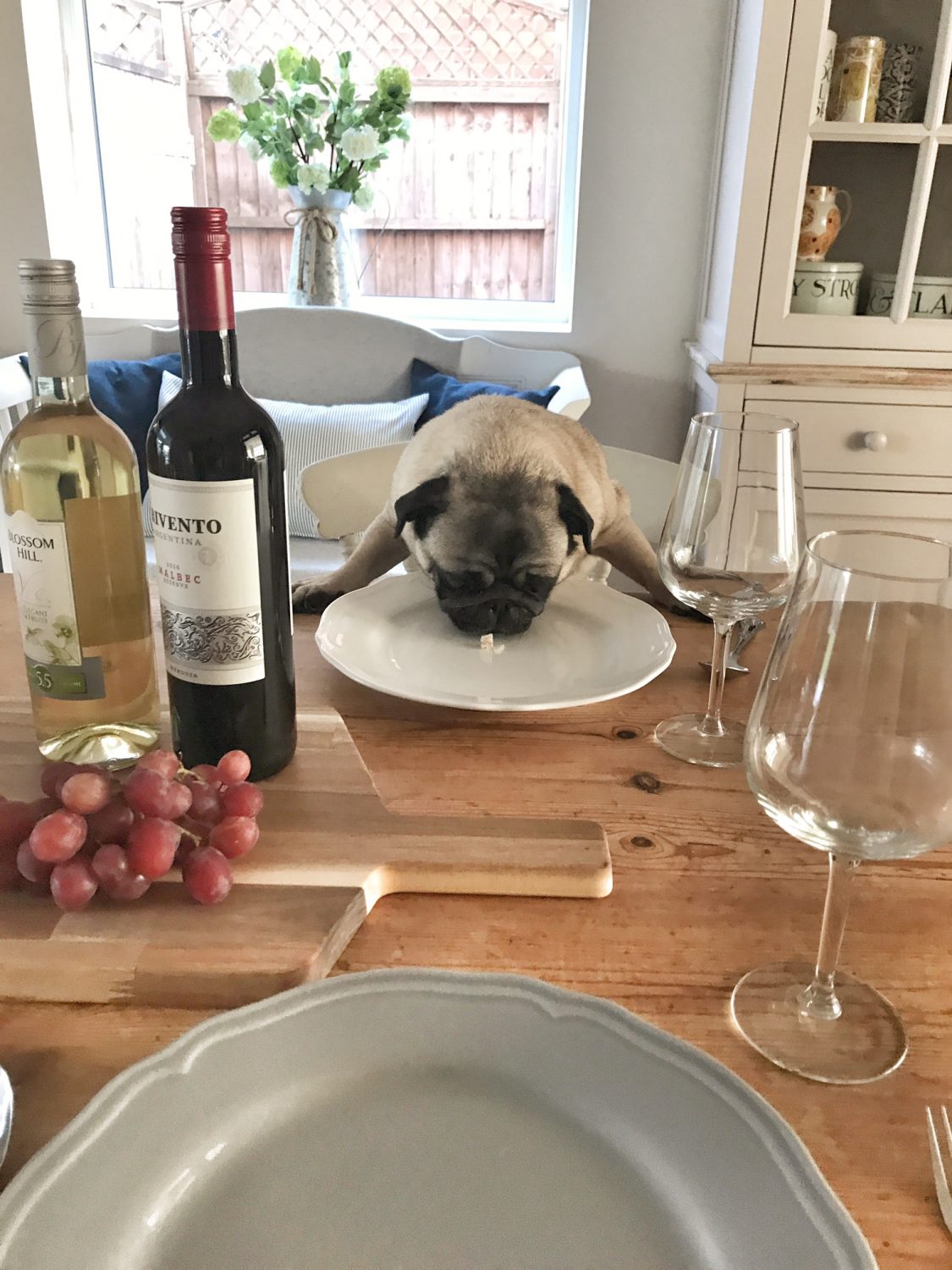 Finally I tasked him with the chest of drawers in our bedroom. He decided by tatty, slightly smelly but most definitely loved teddybear (yes, I totally sleep with a teddy aged almost 27..) would be his statement centrepiece & for some reason wanted the lavender tray from the kitchen to be hung randomly on the wall. I don't quite get that but hey, who am I to stand between a man & his interior design quests?
After making me stand on a stool & hold it up he realised that the 'random plant' look wasn't right so lost poor Honey & went for this final look.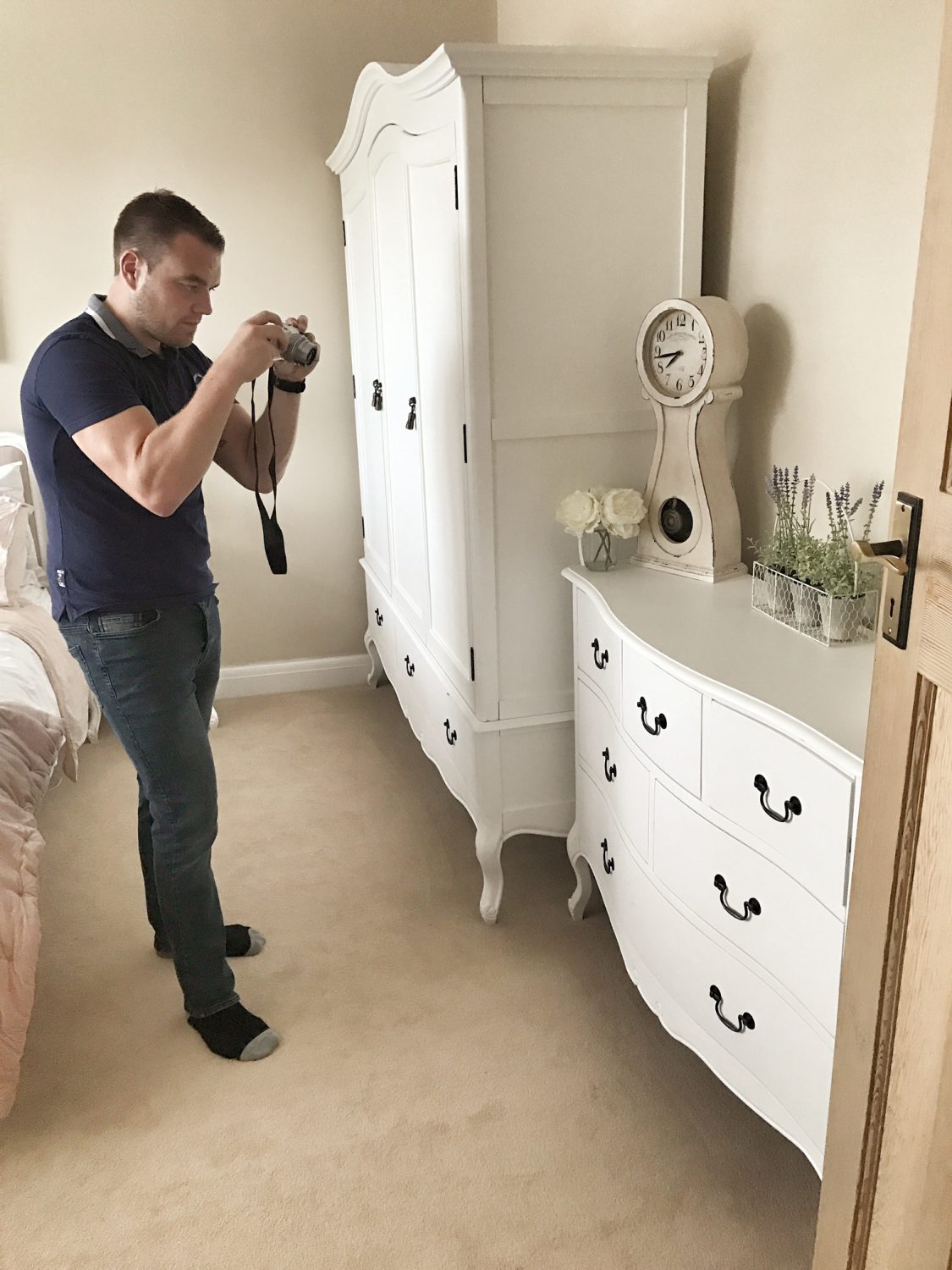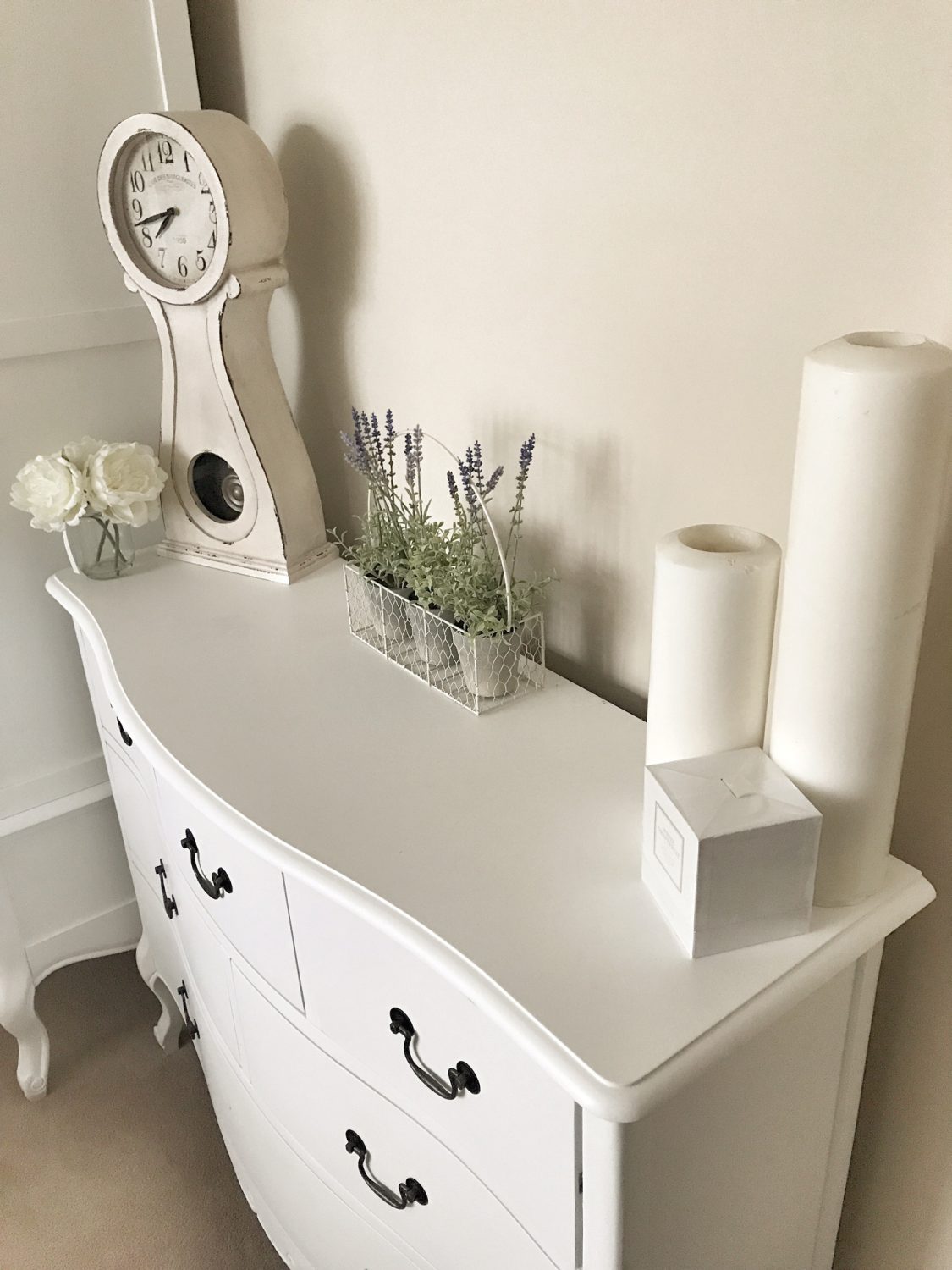 Somehow I think he shouldn't be sacking off banking for a future in Interior Design anytime soon. What do you all think?
We'd absolutely LOVE people to get involved in this challenge & to see pictures on Instagram of your partners styling challenge using the hashtag #theinstahusbandwhostyled. Mr THTMM will judge the winner & the best one will receive a little gift through the post. Does your partner have what it takes or will they be lacking in the interior stakes?
Love,