As the winter slowly fades and we begin to remember what daylight looks like, millions take a look at their gardens and dream of bringing them to life. After all, with such a limited summer season to enjoy, it simply makes sense to make the very most of it while it lasts.
Contrary to popular belief, it doesn't have to be extensively difficult or expensive to well and truly transform any outdoor living space. Instead, it's a case of being creative and in most instances working with what you already have.
Here's a quick rundown of just a few examples to get you started:
1. Repurpose the Shed 
First up, if you have a shed that's either used as a dumping ground or not used for anything major at all, why not convert it into a summer house? It might sound like a big job, but it's simply a case of first emptying it and then kitting out the interior to make a home-from-home. Paint the walls, lay artificial grass inside, put up a few pictures, install some second-hand furniture and perhaps a TV. If you want to go the whole hog, maybe a few additional windows too. You'll be amazed how much pleasure you get out of it on those lazy summer days and evenings with family and friends.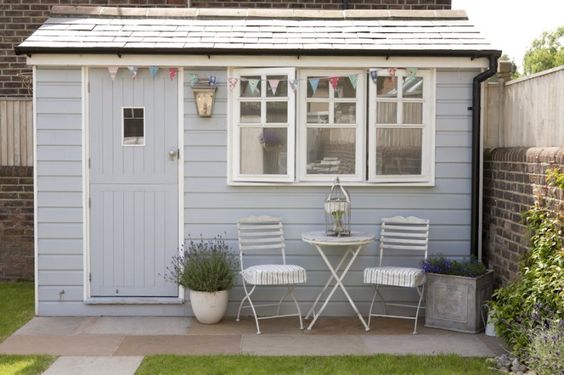 Source: Pinterest
2. Upgrade Your Furniture 
One of the easiest ways of transforming any outdoor living space is to upgrade your current furniture. It doesn't have to be expensive or elaborate, but rather anything that's comfortable, practical and helps make your garden the kind of place you just cannot get enough of. Once again, second-hand options can work an absolute treat so get scouring online sites.
3. Add Lighting 
Getting the most from your garden during the spring and summer means ensuring it is both practical and enjoyable at all hours of day and night. While you can certainly illuminate exteriors with blinding floodlights, it brings so much more atmosphere to a garden if you get creative and thoughtful with lighting. Hidden spotlights, hanging lanterns, festoon lights, LEDs and so on – all incredibly affordable & effective.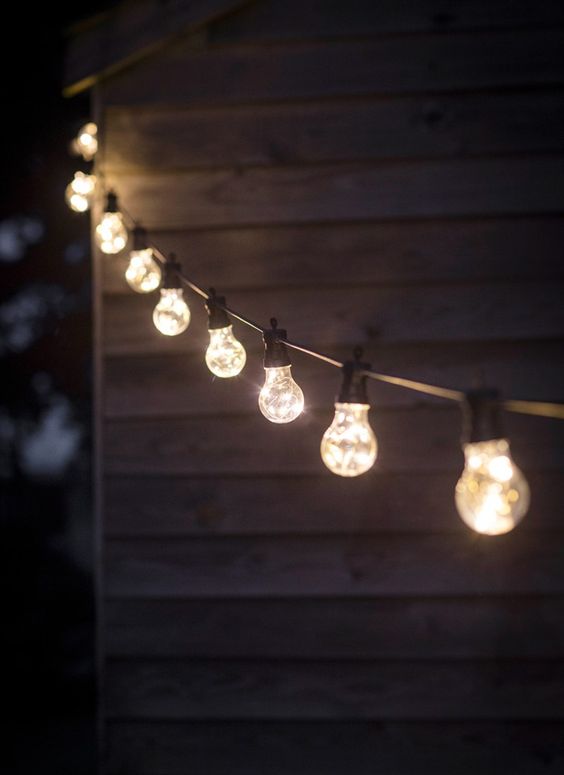 Source: Pinterest
4. Install a Simple Patio 
There's also no better time of the year to finally get around to installing a simple patio. It doesn't have to be elaborate or complicated – simply pickup an order of attractive patio paving and create a simple seating/relaxation area for the family. Even with just an afternoon to spare, you could easily turn your garden into a fabulous living space.
5. Plant Upwards 
Last but not least, one of the most important and popular gardening trends right now is that of vertical gardening. This essentially means working with the unlimited vertical space you have above your garden, in order to maximise all available space. From pallets to shoe-racks to DIY bottle planters and more, there's so much you can do to garden vertically and bring something truly spectacular…not to mention hugely practical…to your garden.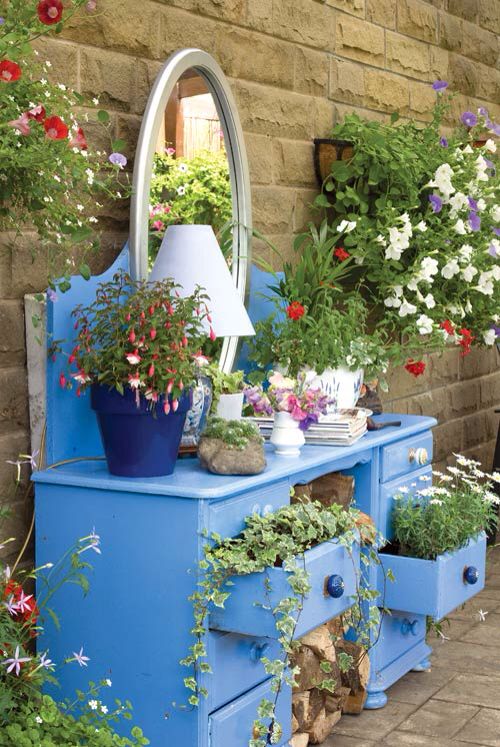 Source: The Garden Glove
Love,
*This is a collaborative post