A few weeks ago we lost our beloved Herbie Herberson the hamster & since then we've all had a rodent shaped hole in our hearts. The playroom seemed empty & soulless without his fluffy little face & so, I decided although we can't replace him, we could fill the gap slightly.
After doing lots of research, I decided instead of a Syrian hamster (which can be a bit bitey, we just hit the jackpot with Herb who was super friendly, unlike my hamsters growing up…) we'd get either rats or gerbils which are generally a bit friendlier & you can keep in groups.
In the end we decided to go with gerbils who are smaller & less smelly (in fact, you only have to clean them out once a month or sometimes even longer as they are desert animals).
Me being me, I was trawling Instagram for Gerbil inspiration & for a suitable cage as they LOVE to burrow & are avid chewers so they need specific tanks. I came across a company in the Netherlands called @gerbilshopqueenies & then nothing else I found quite lived up to their creations. Unfortunately the shipping would have been over £350 & I didn't quite fancy a road trip over to pick one up given the current pandemic so instead I decided I'd make my own.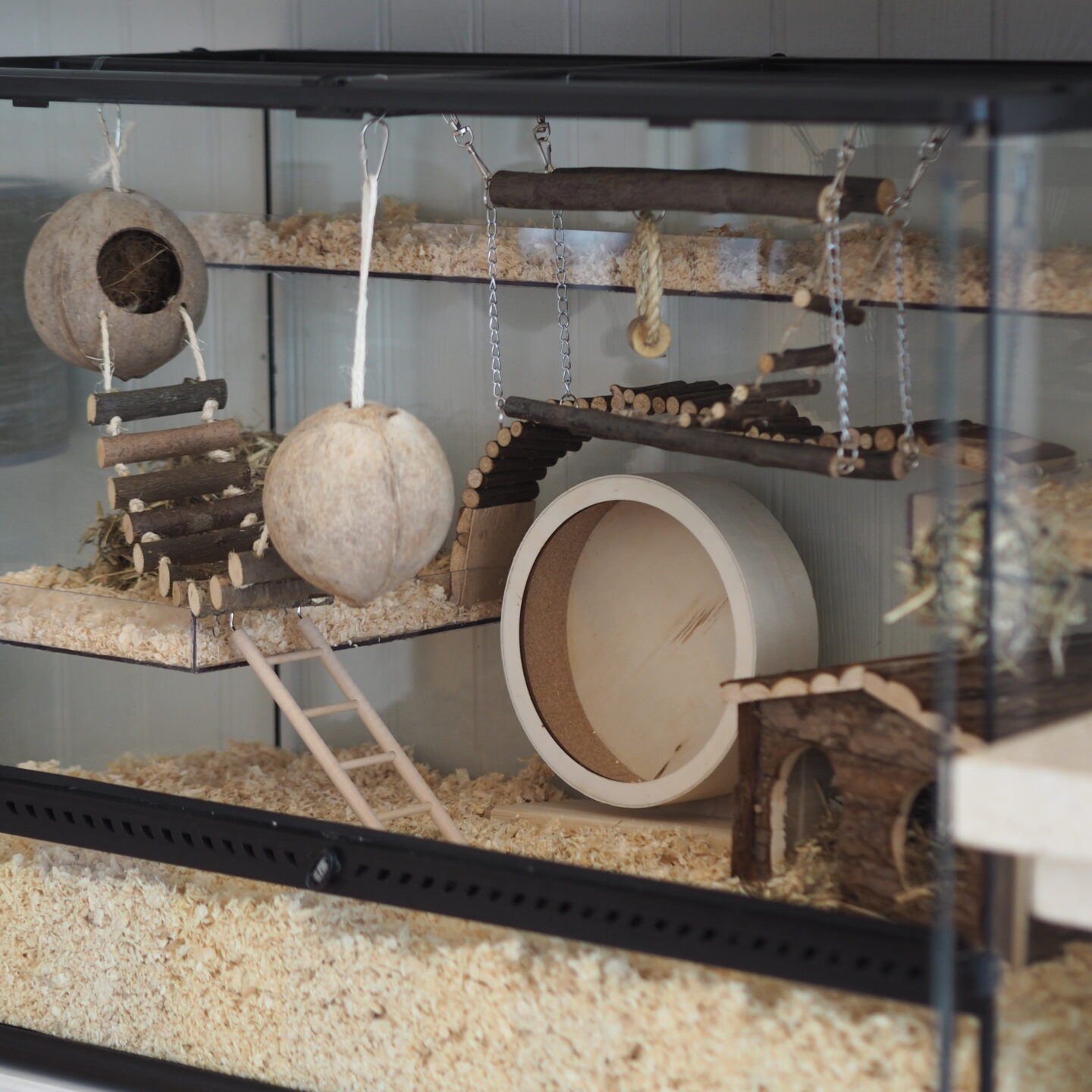 As an animal lover & pet collector, I was shocked to hear that so many cages sold by big pet shops such as Pets At Home are actually totally unsuitable for the animals they are selling them for, most being far too small & against RSPCA guidelines. This tank would also live in our playroom so I wanted something that would look nice.
I started by trawling sites like Gumtree, Facebook Market Place, Shpock etc for a fish tank or terrarium that I could repurpose, eventually finding a massive 100x60x45cm Exo-Terra (the same that we keep Snigel the giant African land snail in) for sale for £50 & snapped it up.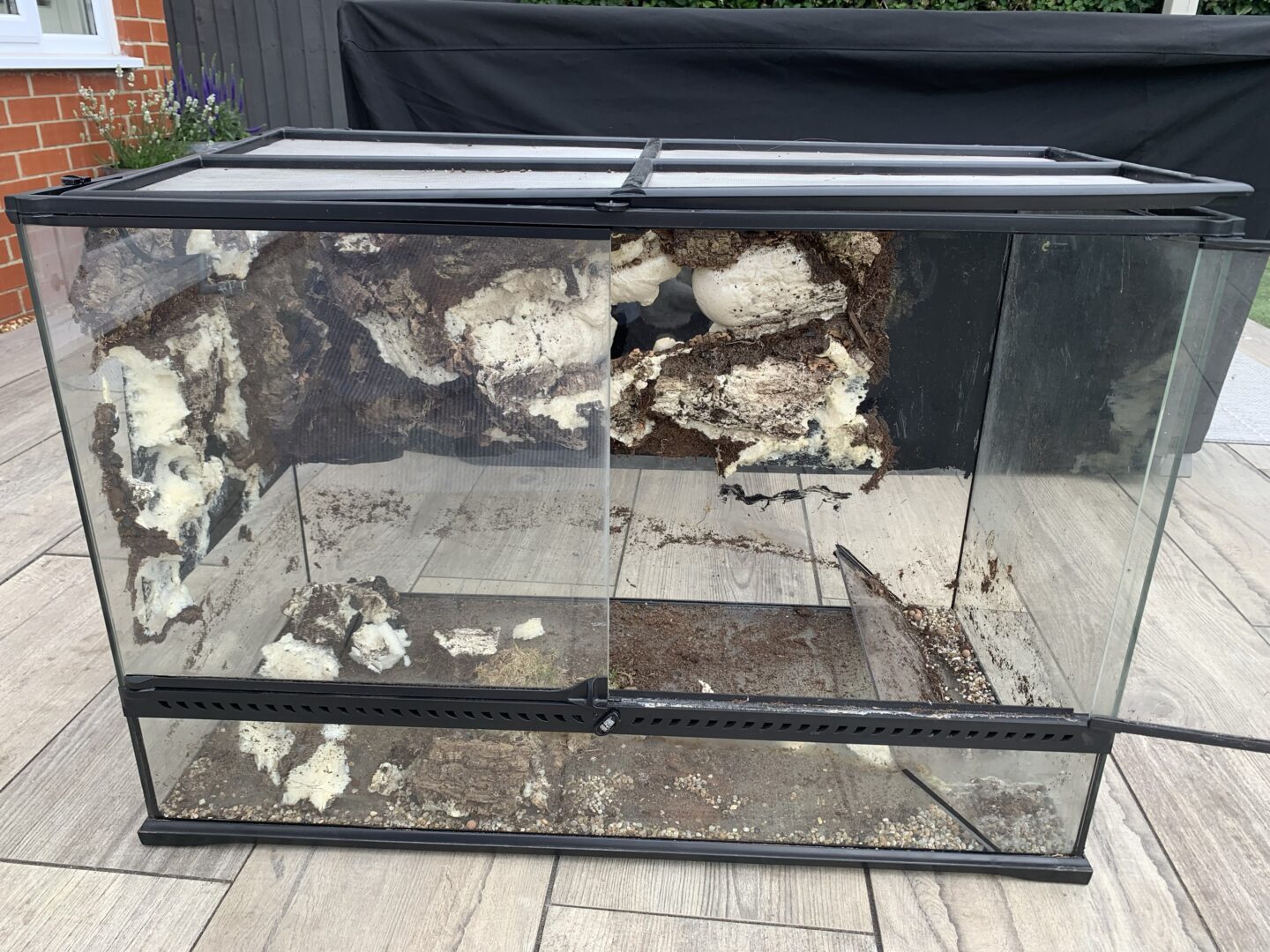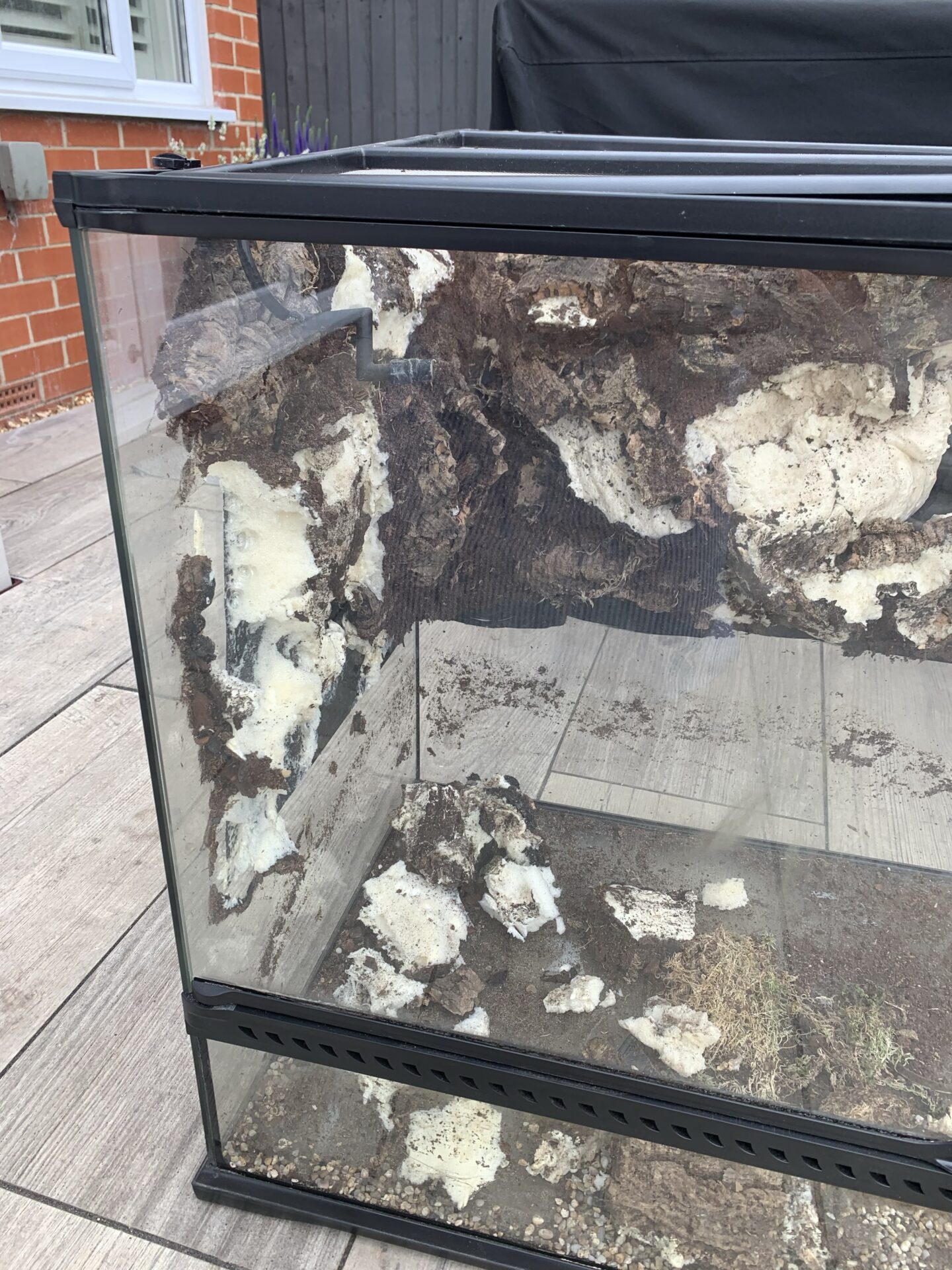 It was in a bit of a state having previously been used for dart frogs. It had some habitat glued to the back & sides which literally took blood (my fingers are still so sore!), sweat & tears to remove. It was a mixture of polystyrene, wood, adhesive & glass paint which I basically used knifes, wallpaper stripping scrapers & in the end razor blades to remove. It took HOURS!
After I'd stripped it all out, I gave it a thorough clean.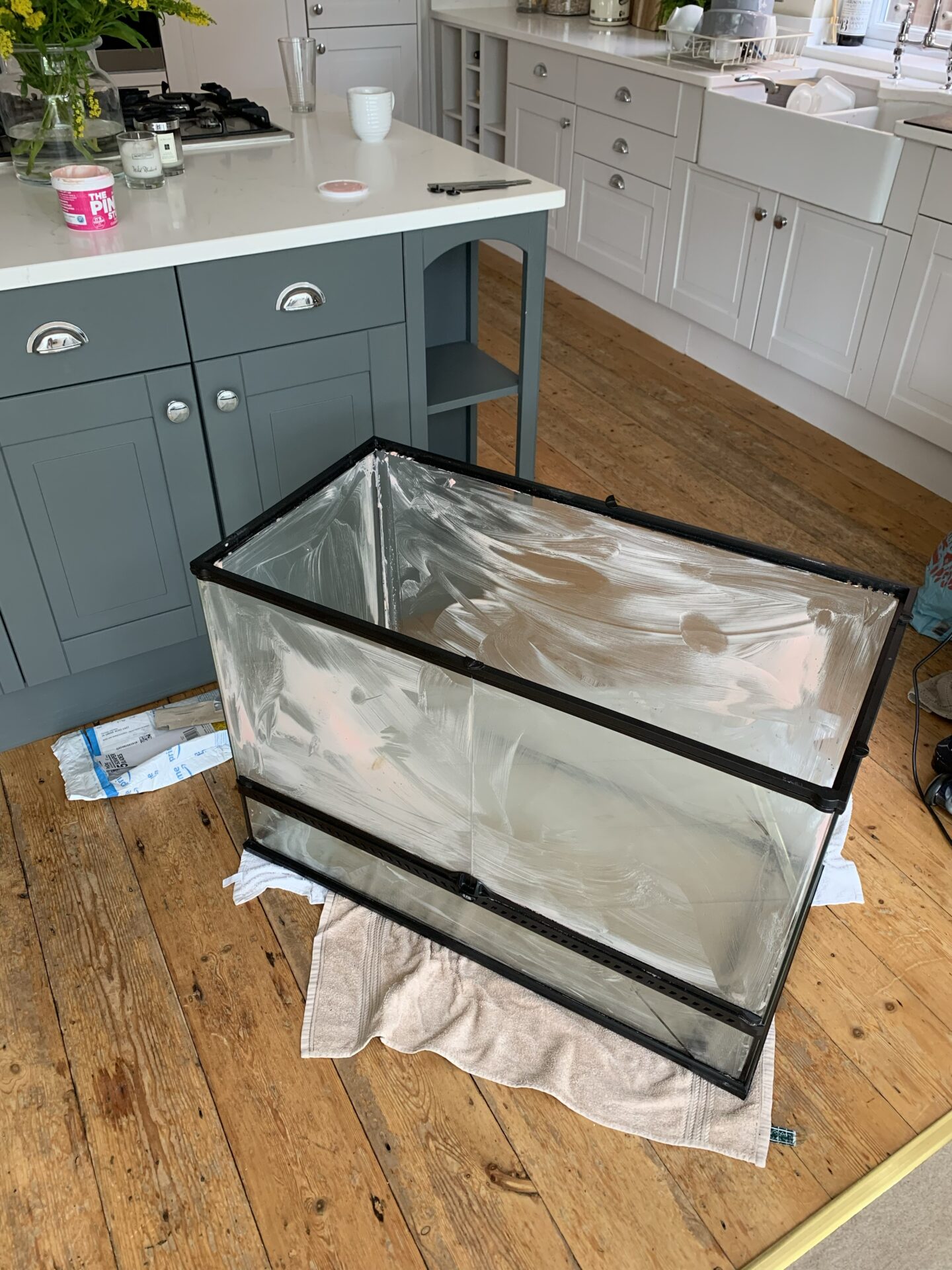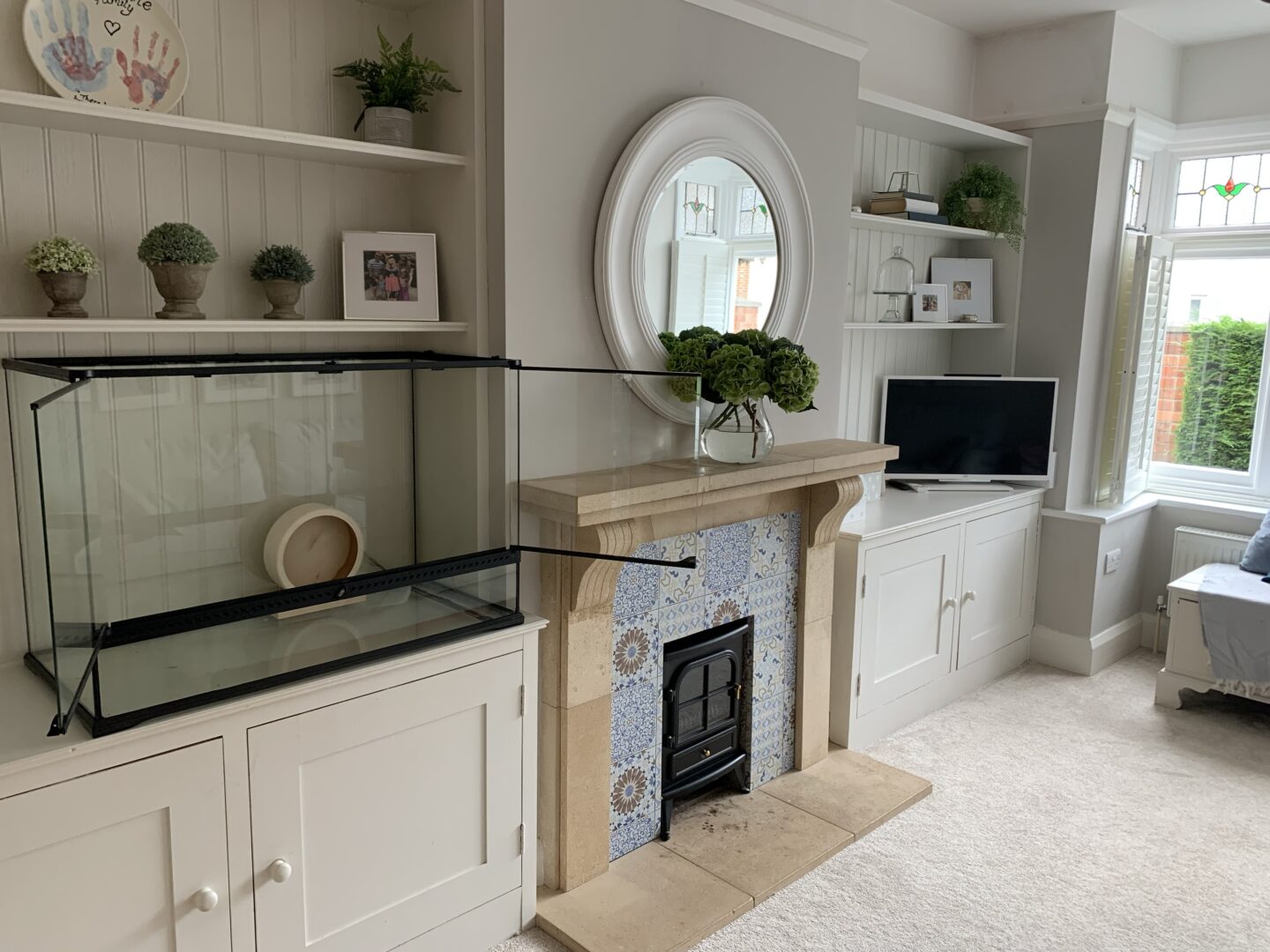 To make the levels, I basically harassed my brother-in-law over at @twf_signs who kindly cut some polycarb to my measurements. I wanted one long one across the entire width at the top, a smaller one to the right & a larger to the left.
I stuck these together using Gorilla Glue Epoxy which is super strong, then attached to the tank & then went over filling the top & bottom using Aquarium sealant to make sure it was super secure & pet friendly.
Finally it was time to set it up & add in all the fun stuff!
First of all, I put lots of dust free wood shavings down (super important as Gerbils can have respiratory issues). They love to dig & create tunnels so the more the merrier, I have about 8 inches. I also added Timothy Hay & dried grass.
I wanted to make the tank as fun as possible for them & went on the hunt for some bits that would keep them entertained & look nice too (no brightly coloured plastic tat, yay!). I'll link the bits below –
House – Pets At Home – £12
Long wooden bridge – Ebay – £5.99
Wooden ladder – Ebay – £2.79
Coconut bridge house – Ebay – £15.99
Hanging hay ball – Ebay – £3.99
Silent wooden wheel 21cm – Amazon – £11.19
Hanging suspension bridge – Amazon – £3.79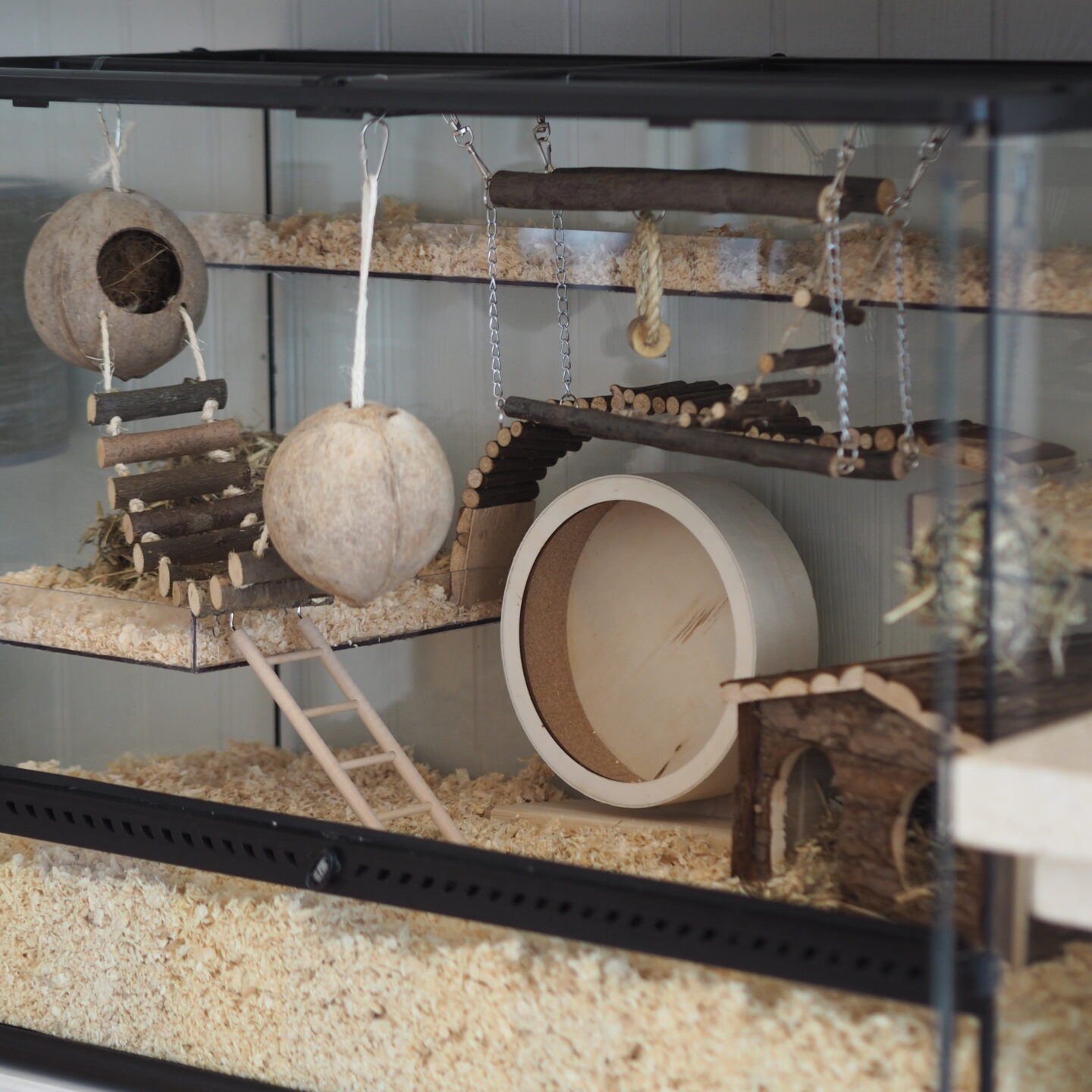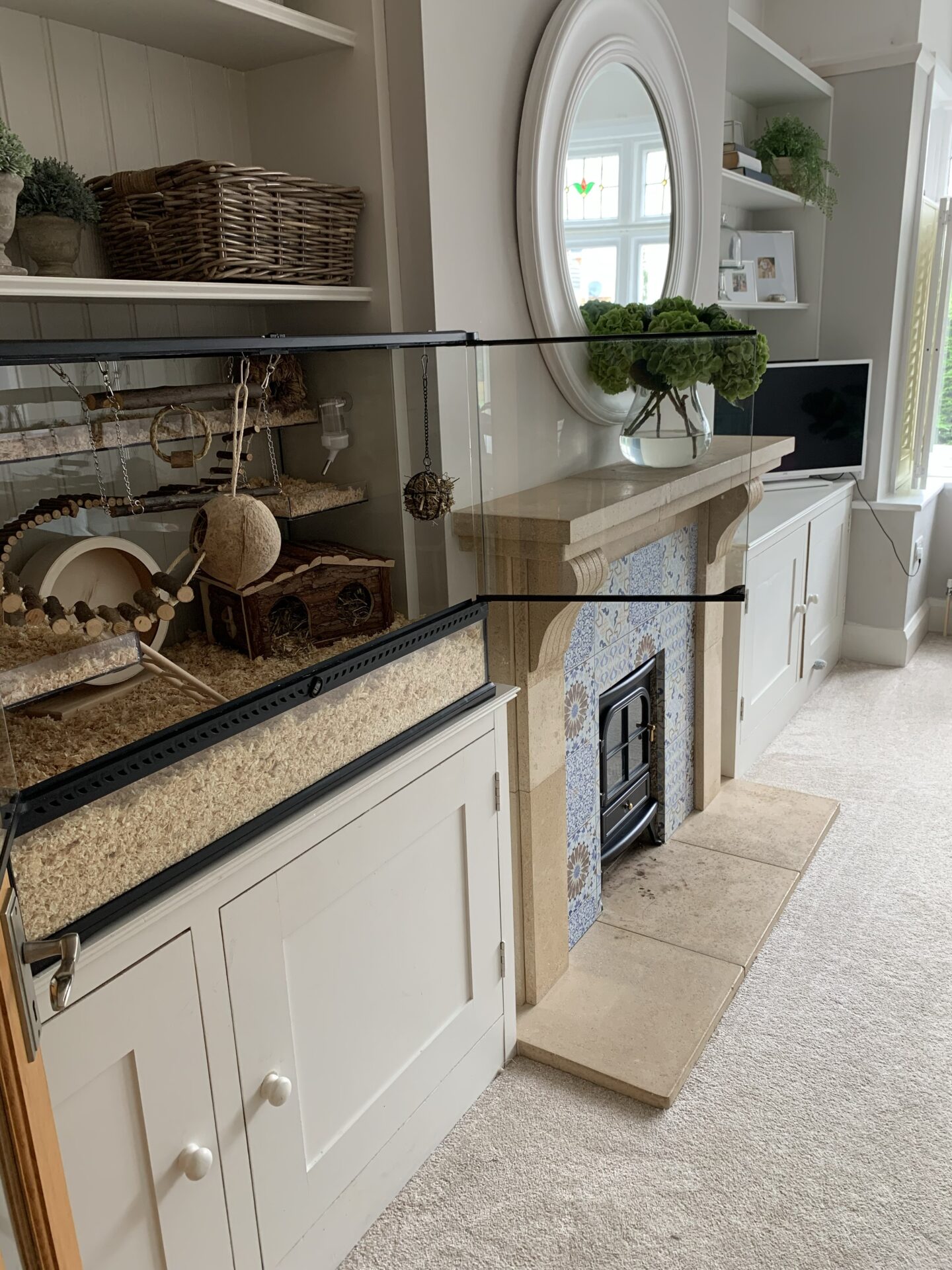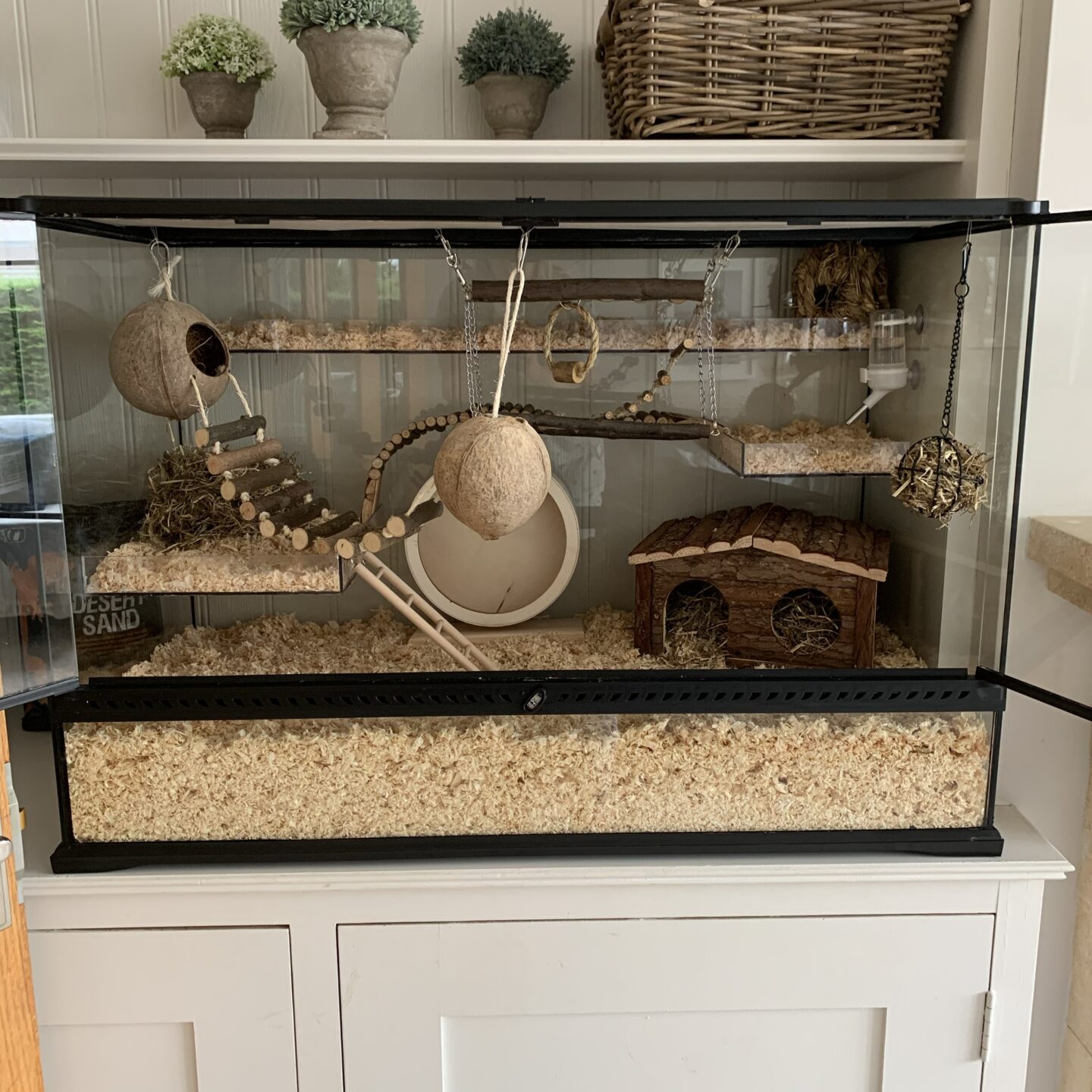 I just need to get a glass jar to pop the sand in (which they clean themselves with, I bought this but you can bake childrens play sand!).
Finally, we bought home our gerbils & they are loving their new cage so far! We have 4 brothers; Oreo (black), Arnie (dark grey), Lightening (light grey) & Spud (dark beige).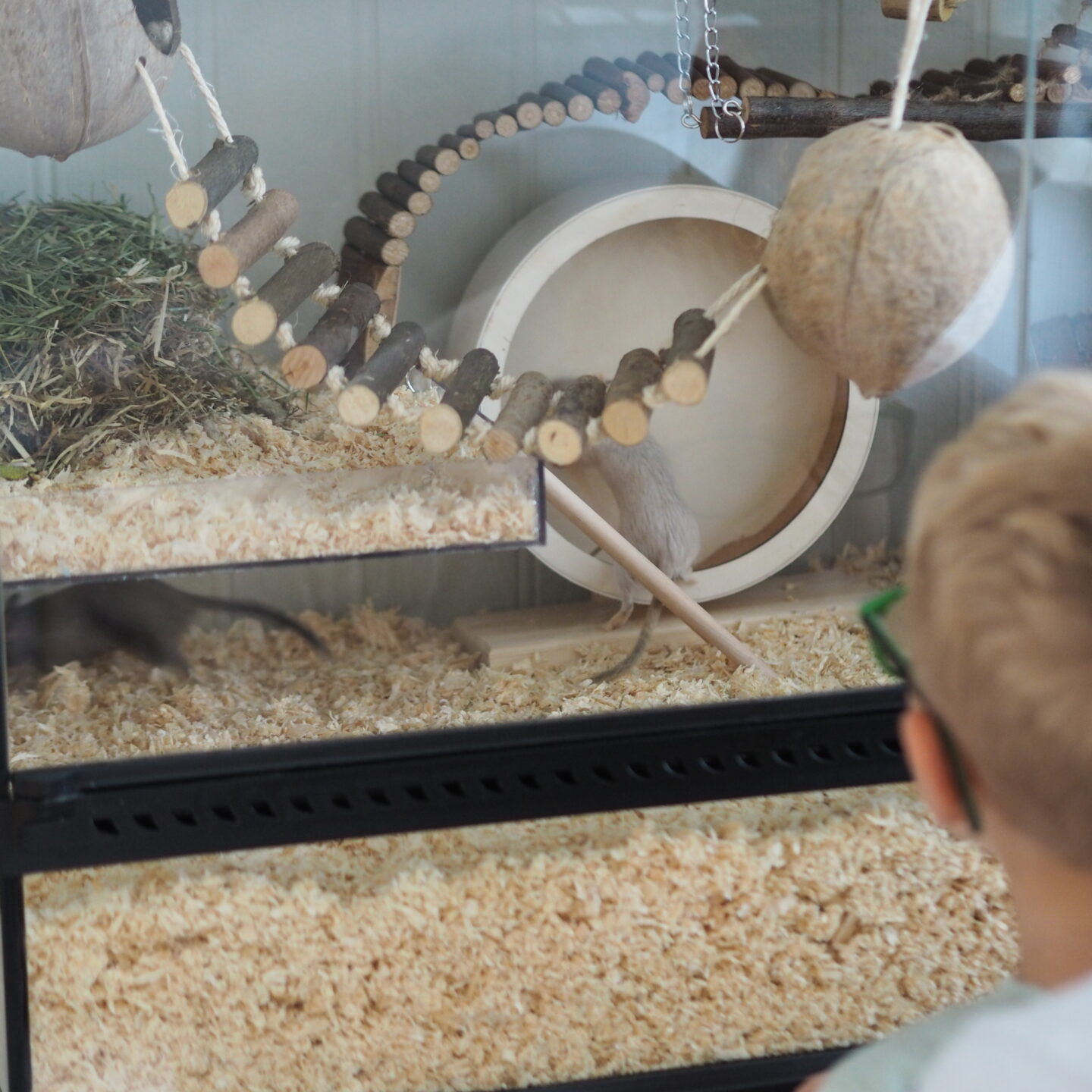 They are super speedy & still getting used to their new home so these are the best pictures I could get but I'm sure we'll be gerbil spamming in no time at all.
Love,