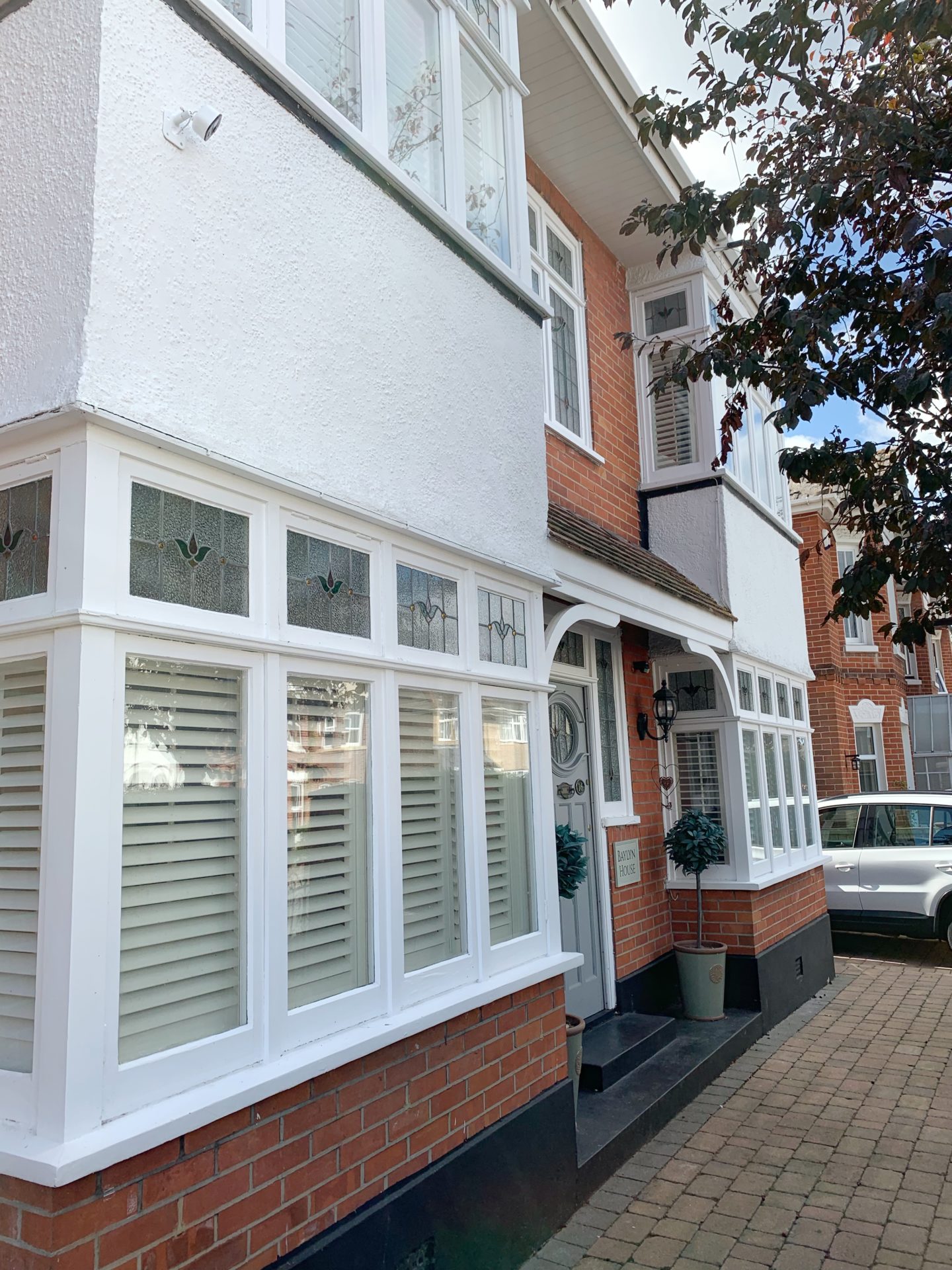 Sharing your home on Instagram is essentially like opening your virtual front door & letting complete strangers have a little nose around. It's not for everyone & seeing as your home is basically the place we feel safe, secure &, well, at home, it can feel a bit daunting.
When I first starting sharing snippets of our old house over 5 years ago, I never expected it to take off as it has & it does blow my tiny mind that a whopping 120,000 people choose to follow me to see snippets of my house & also glimpses at our everyday life as a family.
I love looking at other peoples homes & individual styles through Instagram – it's inspiring & motivating. It's strange how you can feel connected to that person, like a distant friend that you've known for ages purely through images, captions & stories.  I've connected & made life long friendships with people who share the same passion as me; they don't roll their eyes at my paint colour chat & get just as excited at the prospect of new cushions. Whilst I love seeing pictures of homes, what I love the most is getting to know & building a friendship with the people behind those accounts too.
So in a way, I suppose it is letting somebody into your home, & into your life.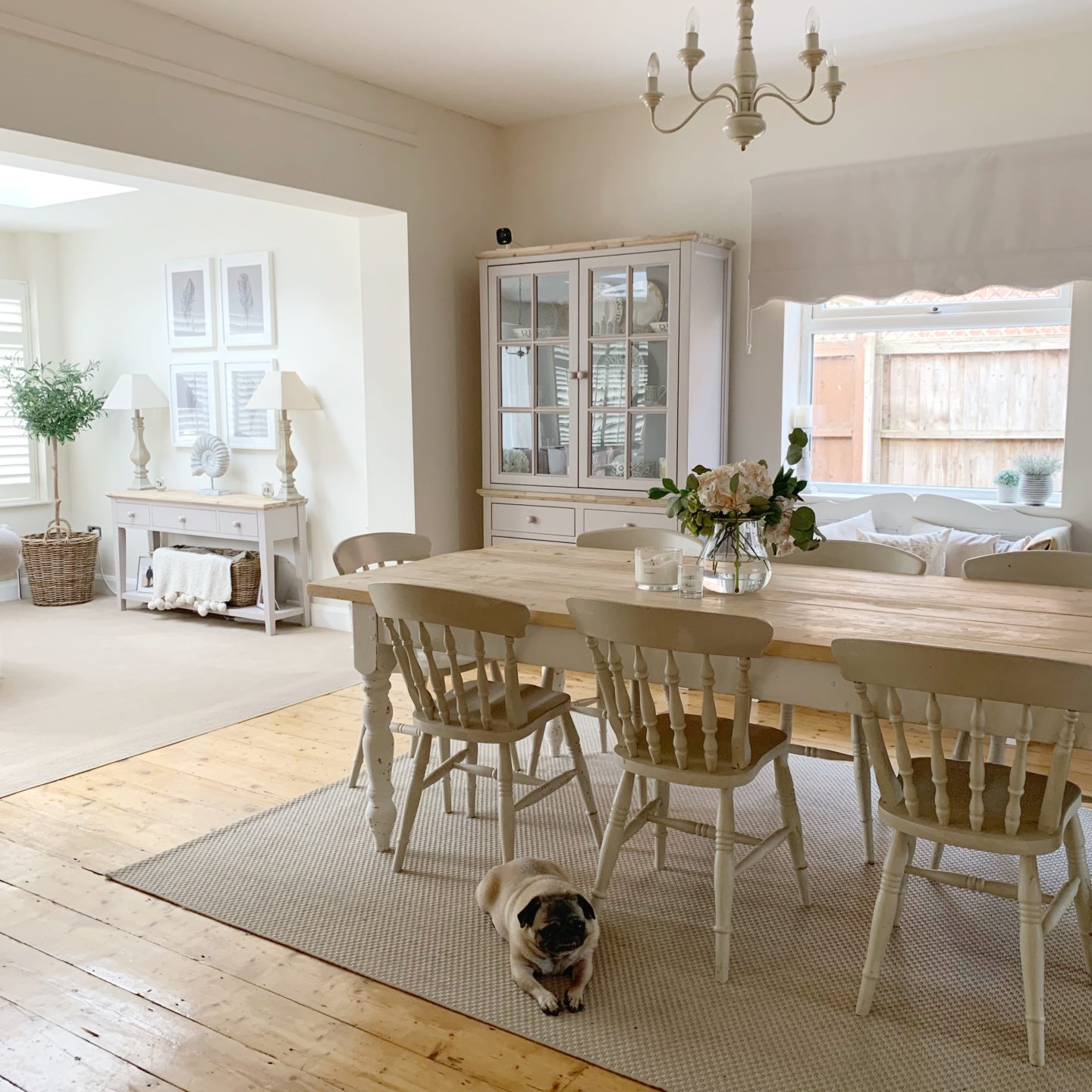 The past few months has made me question whether it's right to put so much on the internet & worrying has kept me up at night on quite a few occasions. It's been drummed in to us not to share things like floor plans, holiday schedules (or sharing locations in general when you're not at home) & prize possessions but that's pretty much what Instagram revolves around so we've recently decided to take some steps to look at our security with Yale.
We're always looking for ways to improve our home & keep it beautiful but also secure. After looking in to potentially moving recently, we heard about how smart devices & the security aspect can help to add value to your house as well as making it more sellable & functional.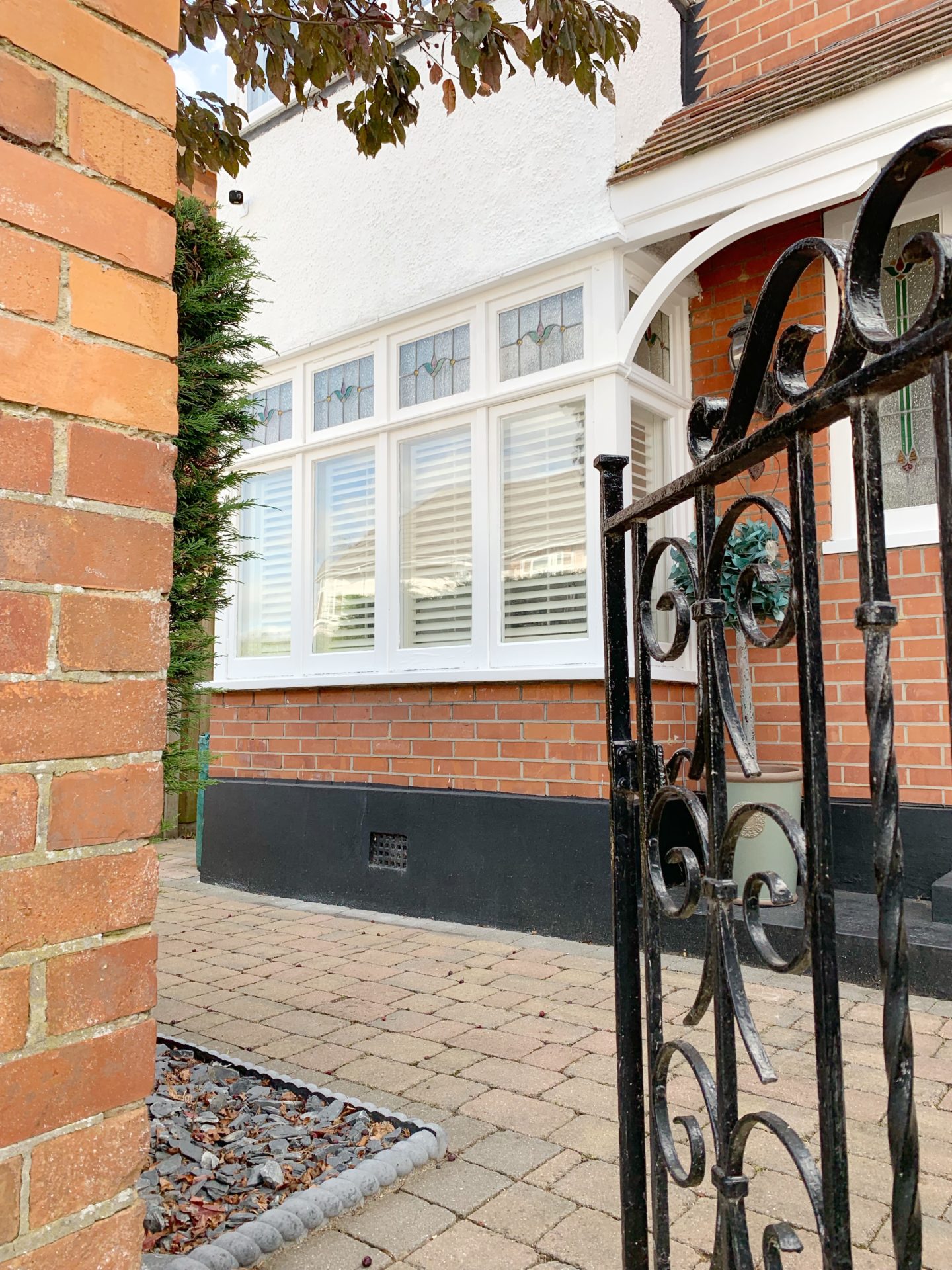 For all things protection, Yale is among the best-known and most respected names & sell everything from full CCTV to Smart locks to keep your home safe & give you that piece of mind. With the help of the team we've had a range of external & internal smart cameras set up, all controlled from our smart phones & accessible from wherever we are, to really put our minds at ease. These were super easy to install for any DIYer but Yale also offer an installation service for their products.
Not only from the security angle, we've also been able to benefit in everyday life. From keeping a watchful eye on what the kids are up to (& diffuse any arguments through the speaker!!) whilst soaking in the bath to seeing what the pets are up to when you're not around. It's going to come in handy when training our new addition!
Plus, it helps that the HD all-in-one outdoor cameras are stylish enough to fit in to our interior & don't look out of place at all. We've been really impressed & will be buying more to add on to connect with the existing ones.
So what are some top tips for making sure you keep your home security tip top, whether you've got 5 or 5 million followers –
Never hide a key – no matter how clever you might think you've been in hiding it, it's probably not a great idea. Give a key to a trusted neighbour or family/friend instead or go for a Conexis L1® Smart Lock that allows you to virtually send or recieve a key as well as control access through your smart phone.
Make some noise – consider leaving a radio playing whilst you're out as a thief deterrent.
Shine a light – as above, consider leaving a hallway light on or even better, get a smart plug and control your lights via your smartphone if you're away from home for a few days. Also go for outdoor motion sensor flood lights which will come on as someone approaches the house.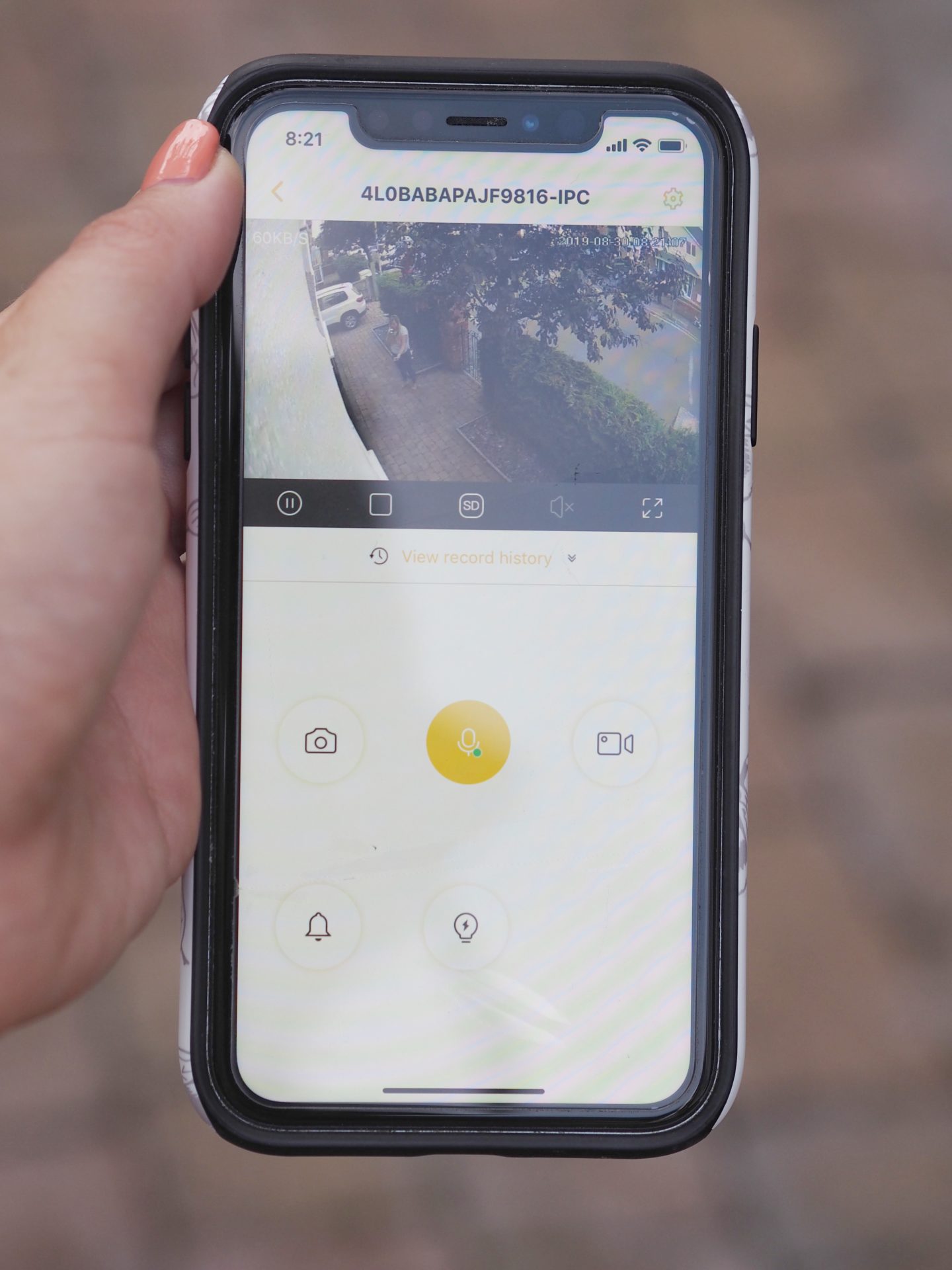 Add some cameras – from a full CCTV to smart WiFi cameras, you can keep an eye on your house from wherever you are in HD. Motion detection can also alert you of movement!
Go for gravel – when it comes to curb appeal, gravel looks great, is low maintenance & is also every burglers worst nightmare as you'll be able to hear those pesky footsteps a mile off.
Beware of social media – this is the majority of peoples downfall & something I'm guilty of. Whether it's a trip to the park or an all inclusive 2 week holiday to Majorca, if you have a non-private profile (or someone lurking in your followers list that has worked out where you live…) that information can be used when they realise nobodies at home. You don't have to post in 'real time', or if you do, put these security measures in to place.
Keep your doors & windows locked – this is a pretty obvious one but you'd be surprised just how many people do it, especially in a heatwave. To avoid that "oh no, did I remember to lock the door?" moment that inevitably hits not long after leaving, install smart locks that when connected to a smart home system allow you to check the status of the locks on a smartphone app from anywhere & even open your door via PIN code, key card, key tag or remote fob.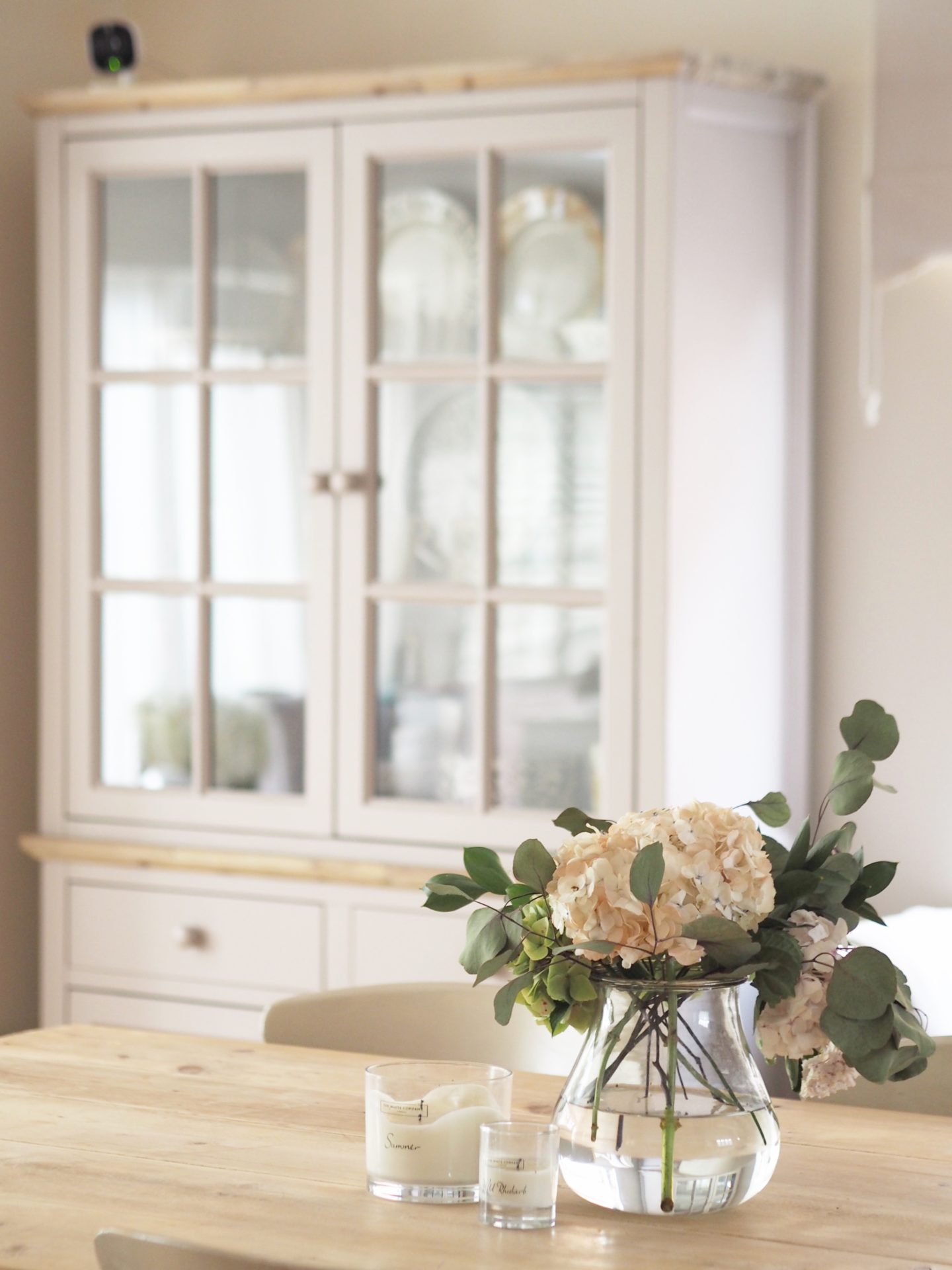 Call upon someone – if someone owes you a favour, or you can bribe them with pizza & dog cuddles then asking a friend/family/neighbour you trust to house sit or even pop in occasionally to keep an eye on the place is perfect.
Install an alarm system – home alarms have definitely moved on in recent years & Yale offer a huge range of options & accessories in their Smart Living ranges which you can arm, disarm, configure and control your system, all from your smart phone or tablet.
Get a dog – finally, my top tip is to get a super cute puppy (a golden retriever called Bertie & a super ferocious half-deaf pug with no teeth called Mungo) who are sure to warn off intruders.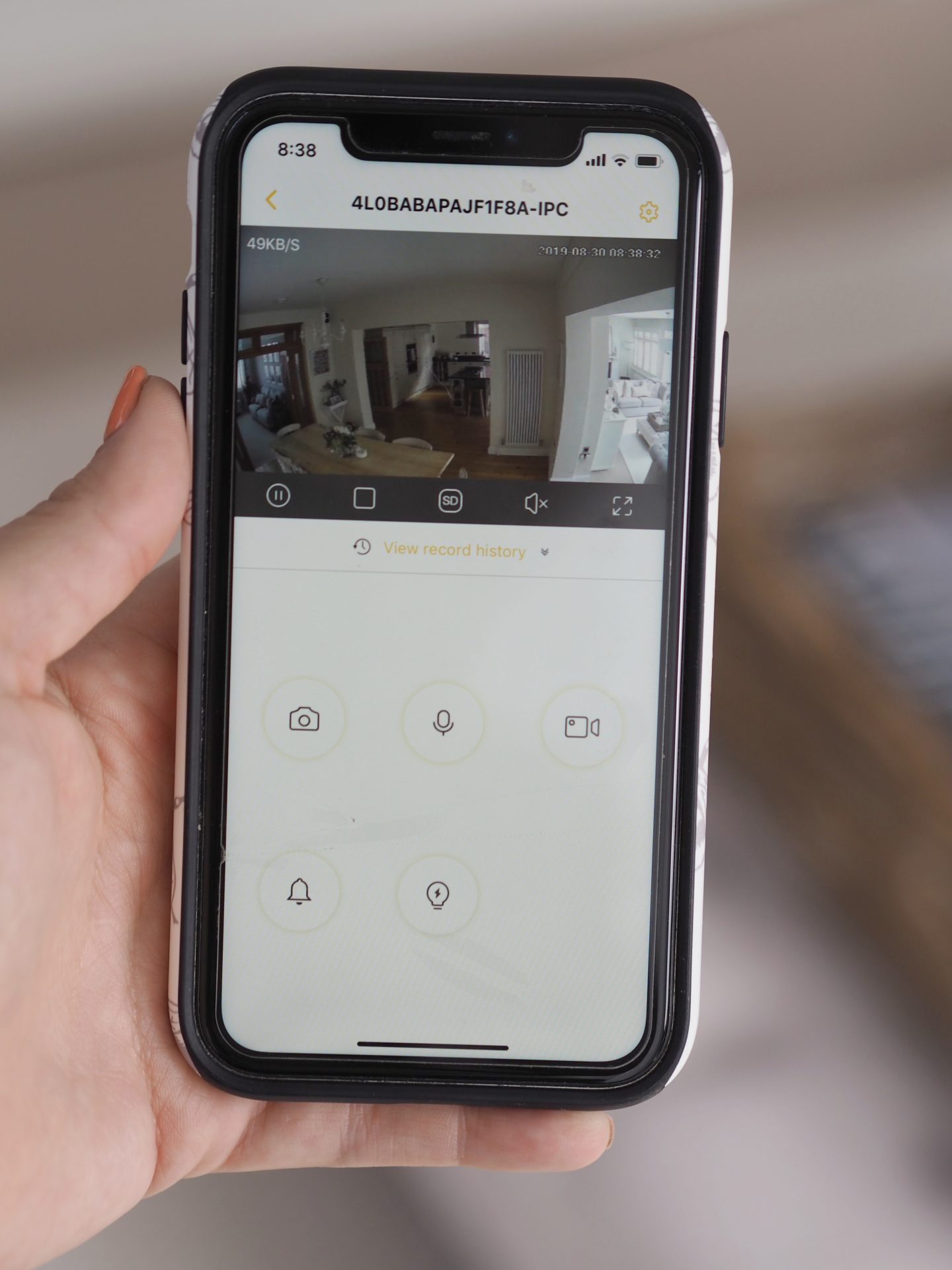 Plus, lets be honest, unless burglars enjoy Emma Bridgewater crockery or fancy artificial flowers then this is not the house to break in to!
For 20% off yalestore.co.uk all products excluding spare door keys, use code 'YaleCharlotte'.  Valid until 14/09/19.
Love,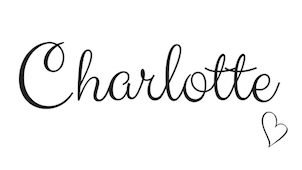 *This is a sponsored post in collaboration with Yale