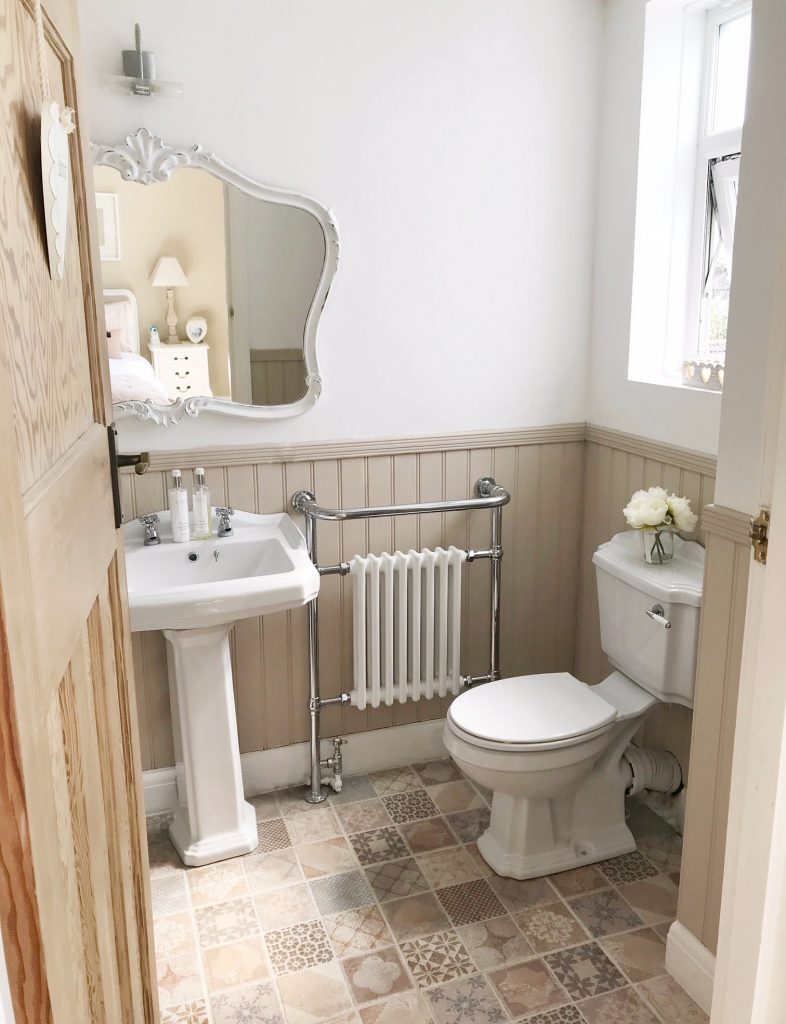 Kitchens & bathrooms are the main rooms that sell houses, why? Because they are the most expensive spaces to do so it makes sense to put a lot of thought in to designing a bathroom before you jump in at the deep end with bathtubs & shower heads.
A bathrooms function is quite simple; a place to get clean & practise basic hygiene. But it's SO much more than that & should be designed as an extension of your main living areas. Typically this will also be a relatively small room to work with so takes lots of consideration in terms of layout.
Gone are the days where bathrooms having to be white tiles & no personality, they can be as bold & beautiful as you are!
So whether you're gutting an entire bathroom & starting fresh or are just making some updates like I am currently with our main bathroom, the below tips should help you make the best design decisions.
Firstly, you need to ask yourself the following questions –
Who's going to be using the bathroom? The bathroom you design for just adults will be entirely different to a bathroom for young children &/or pets.
What's your budget for this revamp?
Do you have storage needs or will you be keeping products elsewhere? If you're a lotions & potions kind of gal then this needs to be taken into consideration.
How big is the room? Can you fit in a bath & shower or will you have to combine the two with a shower over a bath?
What are my NEEDS for this space? Are you wanting somewhere to relax & unwind as your 'go to' or purely to hop in & out? Do you do your makeup in here too?
Is there lots of natural light or do you have to think about lighting solutions? Remember you have to use bathroom/moisture specific fittings.
Is this the only bathroom in the house?
Once you've got the basics covered, it's time to get down to the aesthetics which will make or break a space. Bathrooms are often overlooked for not being a space worthy of styling but you can have so much fun playing around with this as with any other room.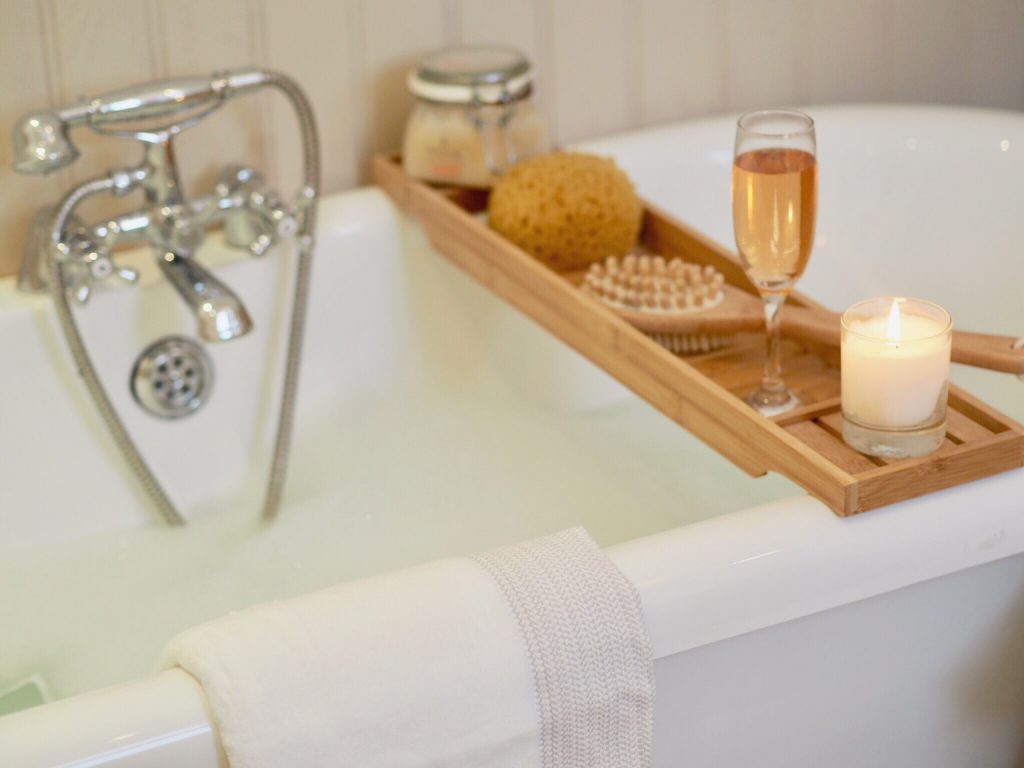 Pick your hues – the colour of your bathroom is, other than layout, going to play the most important role. Neutrals give a spa like feel whilst vibrant colours can awake the imagination. Remember that you can easily add colour using things like towels so if you aren't sure or are a serial mind-changer then stick to a safe colour palette with white, greys or beiges.
Accessorise to the max – this is the fun part that can turn a bathroom from clinical to spa zen. From mirrors to prints, towels to soap dispensers, pretty glass jars to flowers.
Bath or no bath – nowadays people seem to be moving away from baths & leaning towards showers. I suppose people lead such busy lives that spending an hour trying to give a prune a run for its money isn't so high on the agenda when you can hop in a shower. Try to remember resale value but also target market; if it's a family home then the likelihood is they'll want a bath.
Make a statement – bathrooms should have a focal point too! In my ensuite my focal point is this large antique mirror I found on Gumtree as well as those patterned floor tiles that EVERYONE doubted me about!
Tile choices – tiles are an essential in any bathroom to protect the walls & nowadays we are absolutely spoilt for choice, not only with the selection on offer but now it's 'in' to have them laid differently too. Herringbone is so 2018! I opted for panelling in our ensuite for a traditional victorian feel & we manage to get away with it because I'm the only person who uses this room so no splashes or spills.
Love,