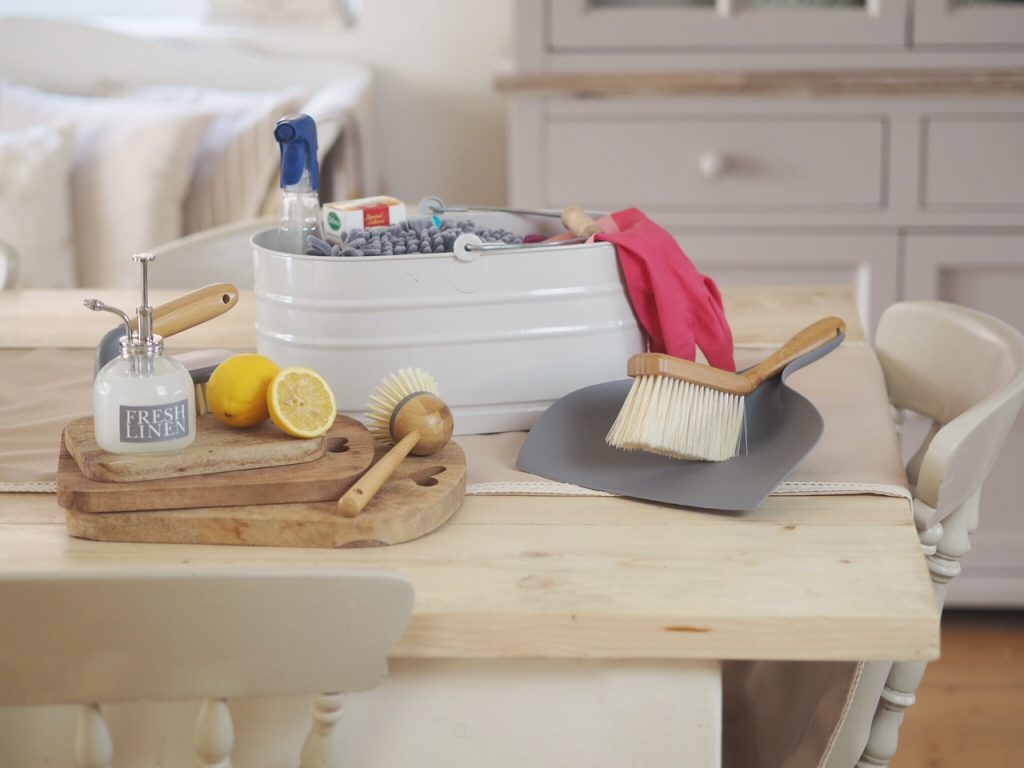 Spring cleaning; the annual event of turning out every cupboard, hands & knees scrubbing & flinging open every window with the new sense of starting a-fresh that this season brings.
It's been a long old winter & with Spring seemingly taking it's sweet time to grace us here in the UK (snow in March I hear you say…) we're all chomping at the bit ready to embrace a change in the weather. The evenings are getting lighter, the days longer, daffodils are sprouting & lambs are running around the fields so I'm going to call it that it's officially time to stick on the rubber gloves & get stuck in to turning your home from a cobweb sanctuary to a squeaky clean & tidy abode.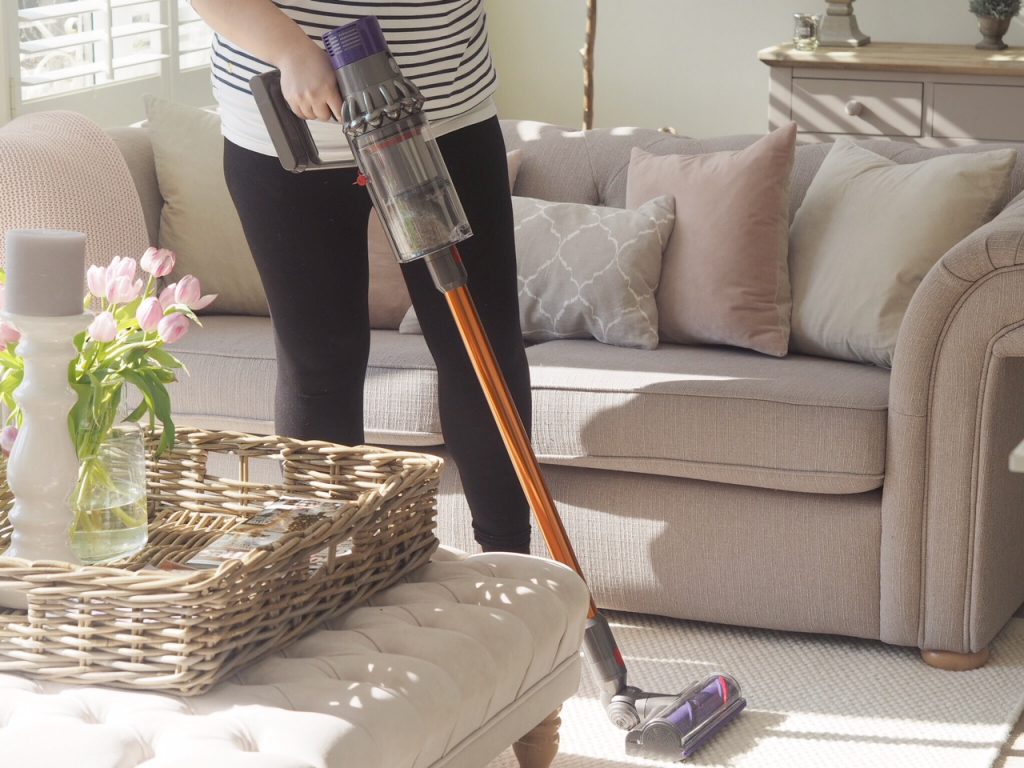 It's no secret that I pride myself on keeping a tidy home & try to keep on top of things throughout the year which is why Dyson contacted me as part of the launch of their brand new revolutionary Cylcone V10 cordless vacuum to put it to the test & also write this post to tell you my top tips for tackling the cleanse with minimal work & little fuss.
1. Wave goodbye to Winter –
First things first, it's time to say goodbye to all things Winter which means going through each room one by one; changing bedding to light weight quilts as well as packing away winter coats & boots for sandals & skirts. Make sure to store them well to make sure they stay protected & don't forget to label everything to make life easier when the time comes around.
2. Open those windows –
No doubt all the windows have been firmly shut for the past few months so make the most of it by flinging open the windows & filling your home with fresh air. With all that sun shining through, you'll be able to see all the dirt & grime thats accumulated so it's important to give your windows a clean too.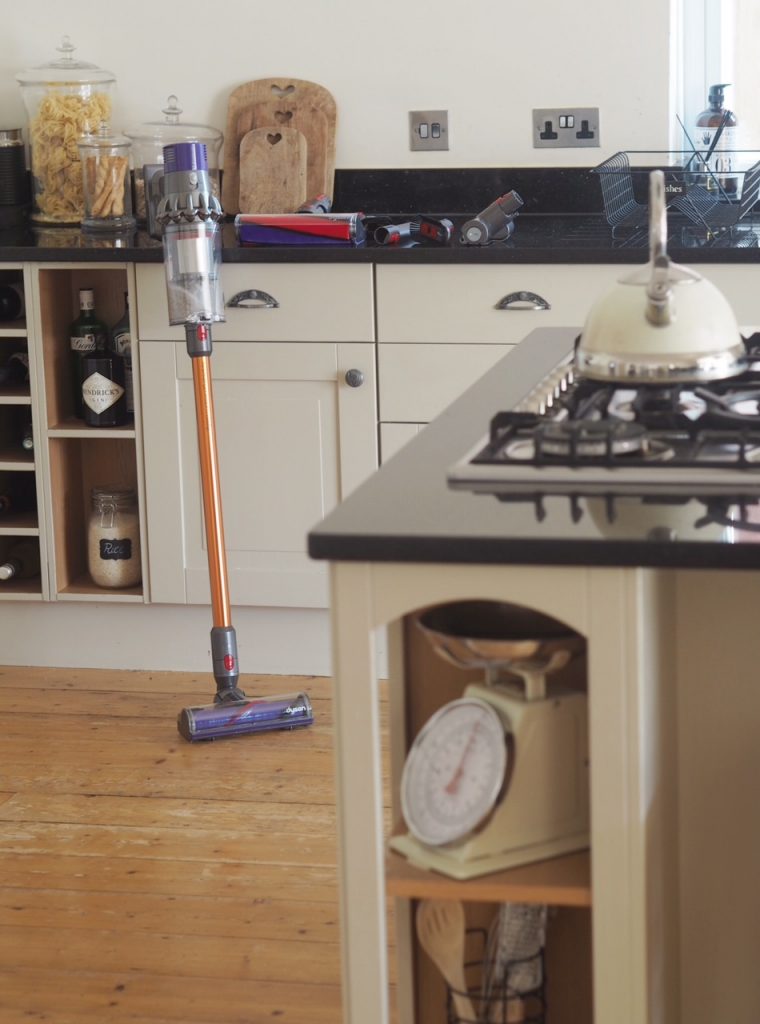 3. Make a checklist –
What needs doing? Work from room to room noting things that probably should be done frequently but you've neglected. Make sure you break everything down into snippets so that you know what you can complete in 5 minutes here & there compared to those bigger jobs that need a note in the diary & will take more planning. Once you've done this, set yourself a goal of when you're going to complete them.
4. Be prepared –
Preparing to be prepared! Make sure you have everything you'll need to make that dust & dirt quiver in it's boots. Stock up on cleaning products & make sure you've charged your V10 Dyson Cyclone V10 cordless for up to 60 minutes run-time to deep clean anywhere.
5. Make it fun –
I'm sure we could all think of a million & one things that we'd rather be doing than cleaning the toilet BUT these things need to be done so you might as well make it fun. I have become the queen of this since having children & having to turn everything into a game in order to encourage them to do things so whack on your favourite tunes & go for it!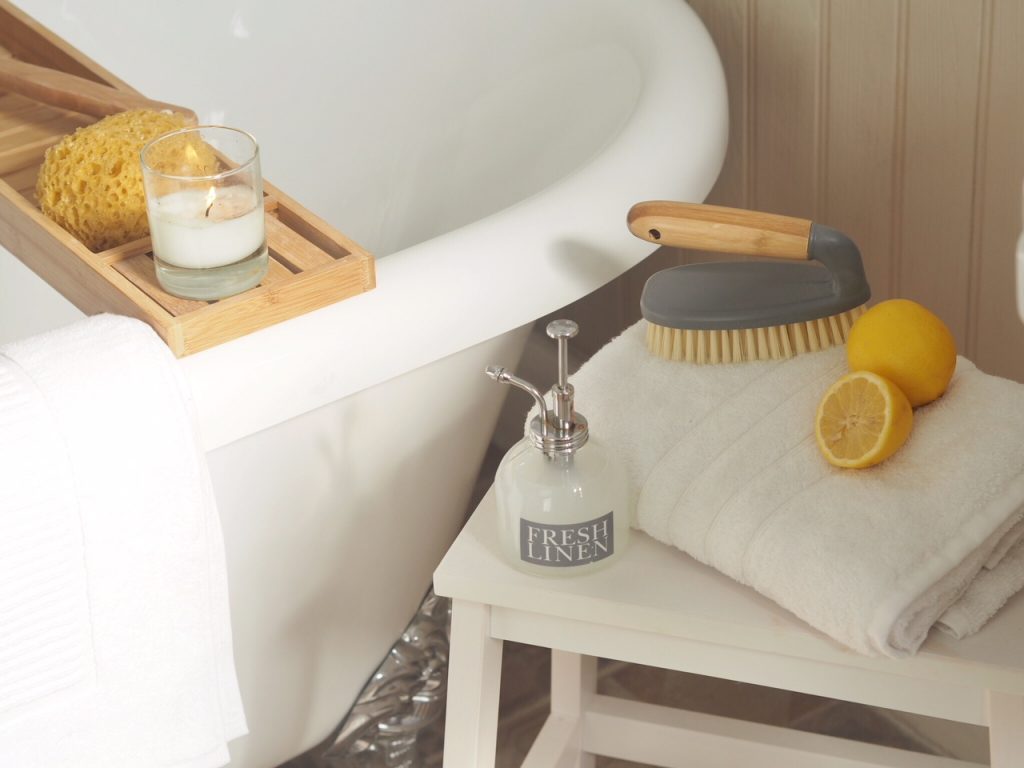 6. Do your research –
Spend some time looking up tips on the best way of doing things. You'll be surprised what brilliant methods you'll be able to find online which will save you SO much time in the long run than scrubbing at things with every chemical under your sink aimlessly with no affect. You'll be surprised what simple (& more eco-friendly) things most people have lying round their house that double up as brilliant grime busters, for example, the good old lemon!
7. Invest in the best –
Why spend unnecessary time/effort when you don't have to? Make your life as easy as possible; the Dyson V10 is the perfect vacuum for whipping out as/when you need it, whether that's to do the entire house or a crumb spillage from a discarded rice cake. It claims to deliver the same performance as a corded vacuum whilst being a versatile & lightweight cordless.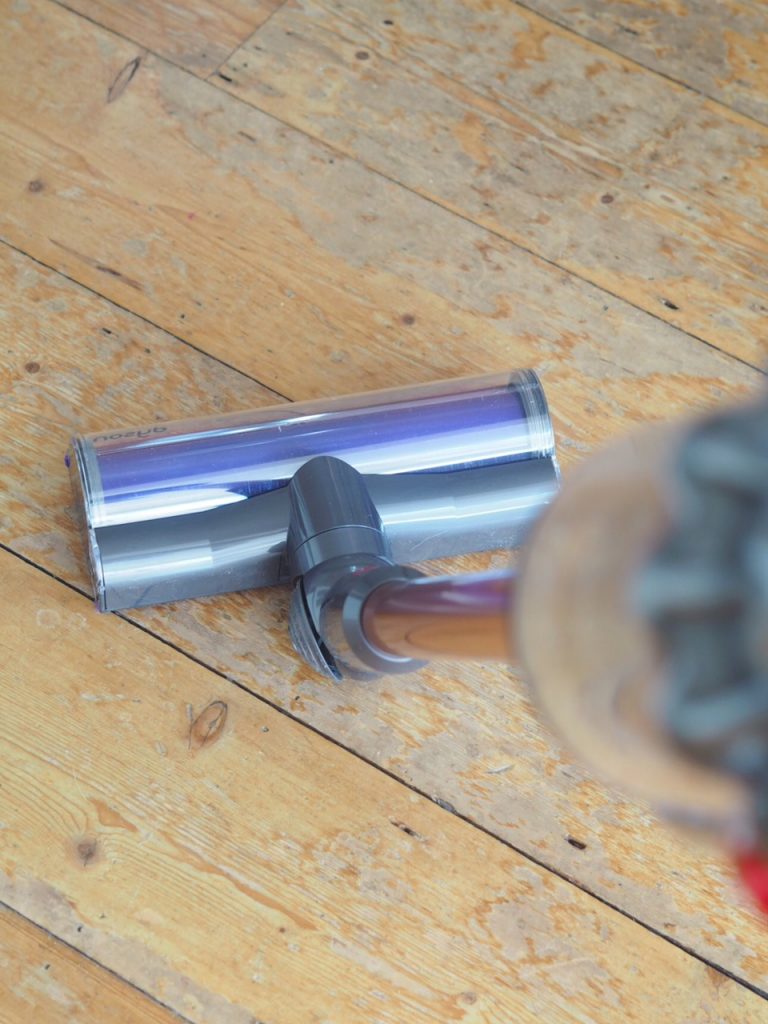 8. Little & often –
I absolutely swear by this. Instead of trying to tackle the entire house in one go, get in to the routine of spending 10 minutes several times a day running around & complete a couple of little bits whether thats unloading the dishwasher from the night before or sorting out a drawer which has accumulated junk. If you do it constantly then it never builds up or becomes unmanageable or overwhelming.
This brings me to the test drive of the new cordless Dyson V10. I had extremely high hopes after reading a few reviews as well as hearing how Dyson have released a statement to say that they will no longer be producing corded vacuums.
The V10 is supposed to be Dyson's smallest, lightest but most powerful motor to date, it's also got a longer battery life (up to 60 minutes), increased dust capacity & in my opinion the best bit is; it's cordless! No more having to detangle, find a plug, get wrapped up in wires trying to vaccum, unplug then replug when moving from room to room & finally wrap the wire up to put away.
I can say that it's just as powerful as my current corded vacuum; something I didn't think possible considering the perception that corded vacuums give the best performance & are generally more reliable. The new battery meant vacuuming the house was an easy task.
For me, the main aim is to make keeping on top of cleaning as easy & as quick as possible so anything that can aid that is a definite thumbs up which I'm giving this vacuum.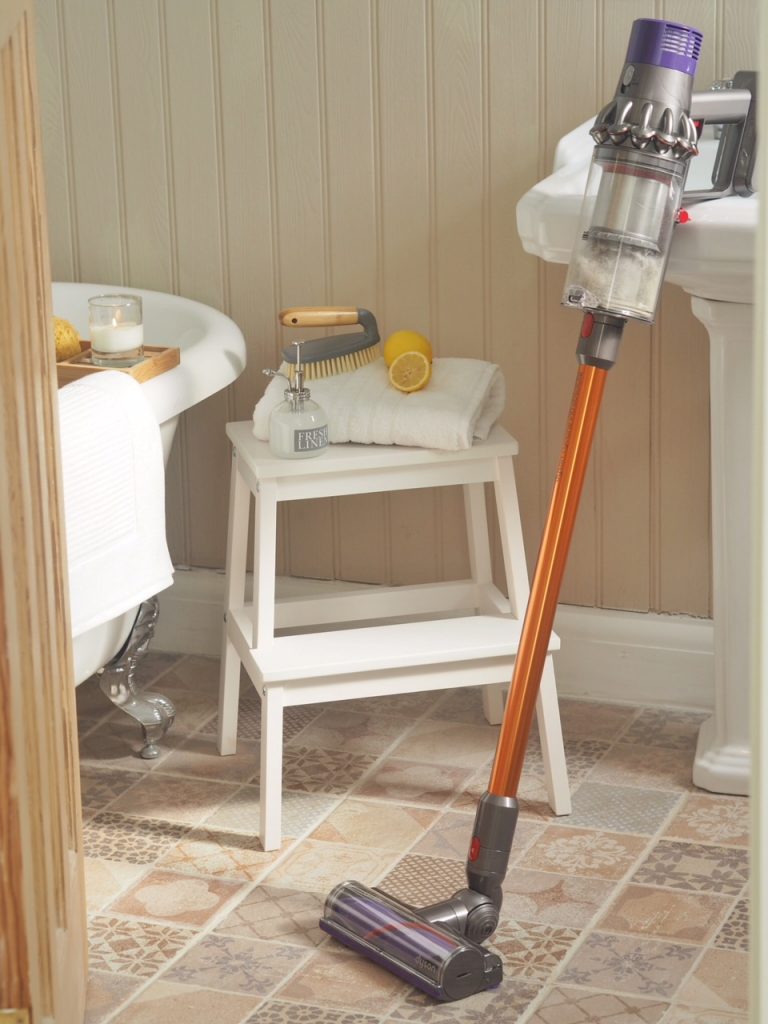 There's just something about this time of year that definitely gives you that little nudge so whether you're grimy or shiney; dust off those cobwebs, slide on those rubber gloves, bring out the vacuum & get scrubbing. Enjoy Spring cleaning!
Love,
*This is a sponsored post