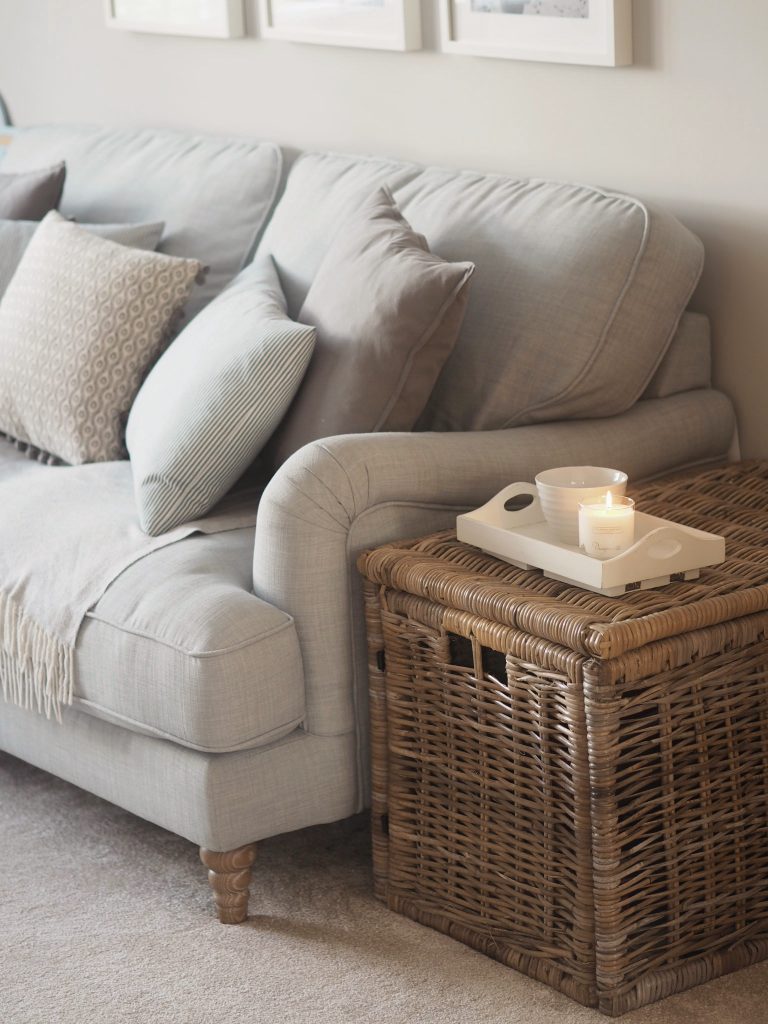 Even if you're the worlds biggest hoarder, if you have a big enough house with enough cupboards then you'll always find a home for your 'stuff'. That being said, most of us don't have a mansion filled with places to put everything so decluttering is essential & I've written numerous posts on how we regularly go through our possessions putting them in keep, sell, donate, tip piles.
For the bits & pieces that end up in the keep pile & are needed/wanted then finding storage solutions is vital. The obvious ones are furniture like wardrobes, chest of drawers, sideboards & so on….but what do you do with the little knick-knacks that can easily be lost that you need to keep safe?
Here are my storage tips for those bits & pieces around your home to transform & organise them into something stylish –
Jars are your best friend –
Clip top storage jars or any glass storage is the perfect way to store & display stylishly. In the kitchen they can be used to hold pasta, rice, cereals & so on. In the bathroom they can be used to hold bath salts, cotton wool balls & utility room washing powder. These inexpensive jars can be a great way to add a feature whilst also being handy too.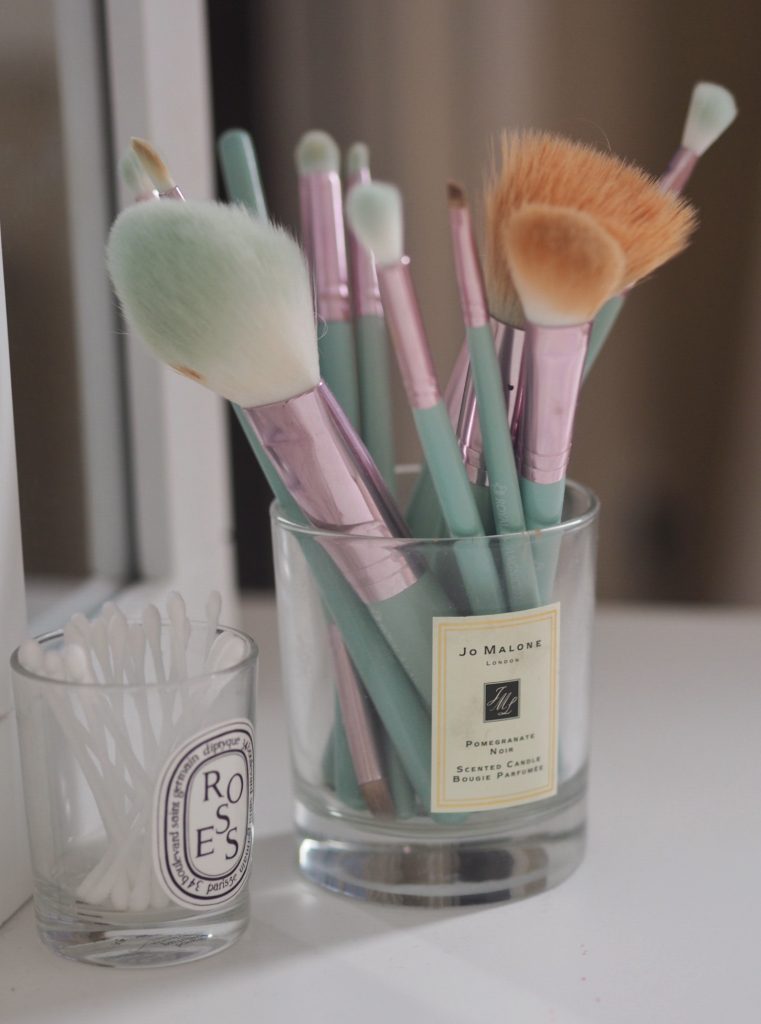 As above, if you've got a slight addiction to candles like me then don't throw out the empty glass jars after they've been burnt. These can look super trendy (& convenient) for storing makeup brushes, cotton wool buds & all sorts on a dressing table. To remove the remaining leftover wax, you can try to pry it away with a knife until it's relatively clean then either pop it in the microwave for 20 seconds or pour some boiling water in then wipe with kitchen roll.
Ban paperwork –
Growing up, I was the daughter of two parents who were (& still are) paperwork nightmares. In their homes they have multiple stacks of post, receipts, statements, letters & so on. This is obviously not ideal not only for aesthetic reasons but also looking for a piece of paper in a rush when you've got hundreds lying all over the place can become a nightmare. File & recycle everything once it comes in. I will use my phone &/or diary to log important dates or take pictures of anything that needs doing.
The perfect coffee table –
Typically coffee tables are there to have things dumped on them & it's all too easy to fall in to this trap. We went for an oversized footstool with a tray which means less room for people to abandon half drunk mugs of tea. A pretty tray can be great for making sure everything stays in order & it doesn't get too cluttered. A good coffee table should include a couple of books or magazines, some coasters for drinks, a candle (obviously!), some fresh blooms in a vase & possibly some photo frames.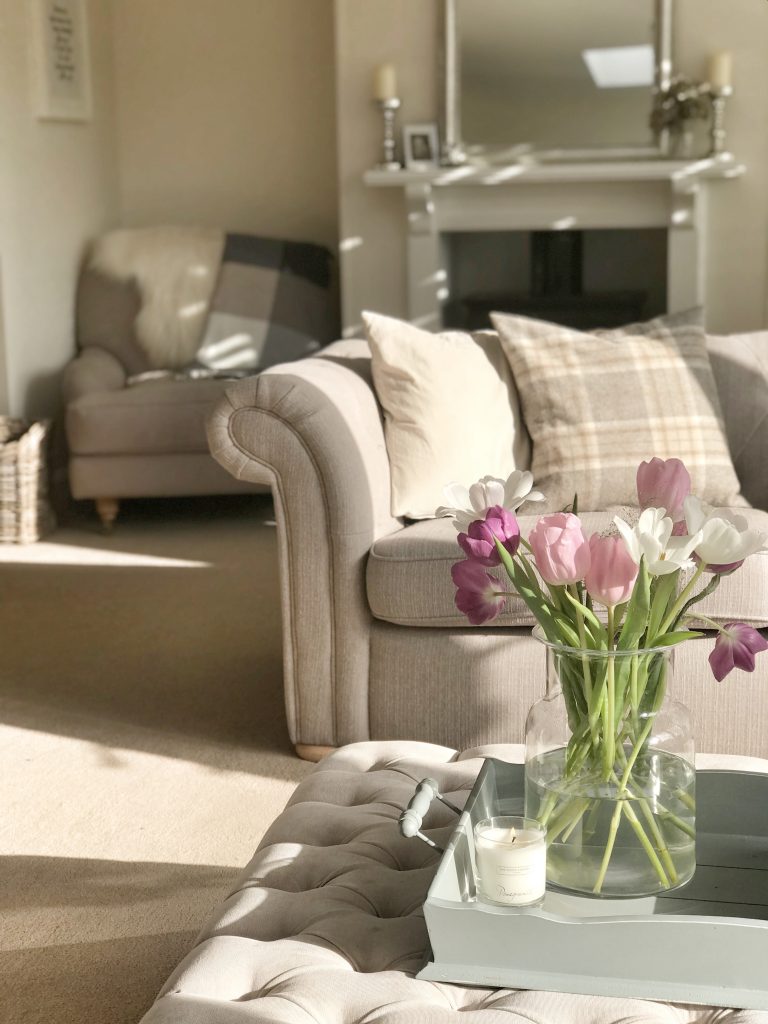 Baskets galore –
I love a bit of wicker to add warmth & personality to a space as well as provide the perfect place to store all sorts. We have the large wicker trunk in the playroom full of toys, a basket in the living room full of snuggly blankets & even some in the TV cabinet.
If wicker isn't your thing then you can get some gorgeous woven ones (plus pom poms!).
Show off your beautiful possessions –
If you've got a jewellery collection to rival the queen then storing them beautifully & showing them off even when they aren't being worn is what it's all about.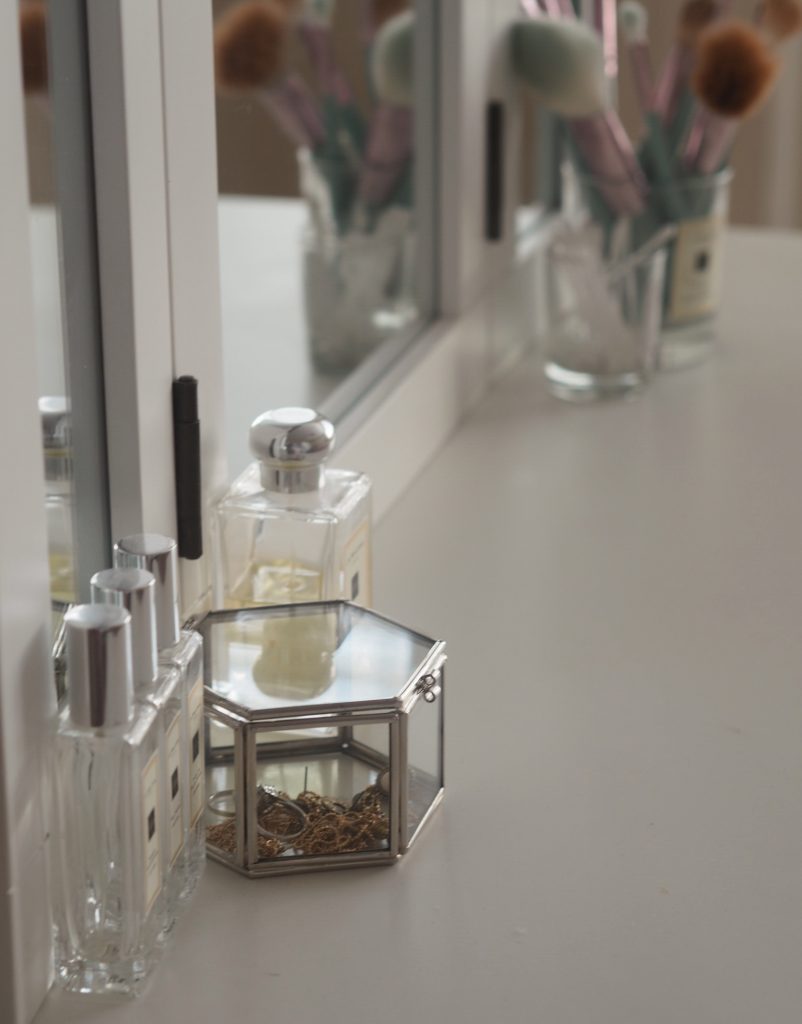 Store the essentials –
Loose change & car keys are the bane of most peoples life. We've all been there when we're running late & can't find the car keys for the life of us so having a 'home' for them is the way forward. I don't really ever have cash so loose change isn't my thing but I've stopped the husband from leaving his all over the place by pocketing it. If he asks where his £1 coins he left on the kitchen island has gone then I tell him I thought he didn't want it if he's just left it lying around so I've spent it. He soon stopped (& I was significantly richer…win win situation).
It's all about the #shelfie –
Shelves are the perfect way to add storage by building upwards – making use of your walls rather than ground level. They don't have to look bad though, you can combine things you actually need to store such as books with other decorative items such as ornaments, plants & knick-knacks.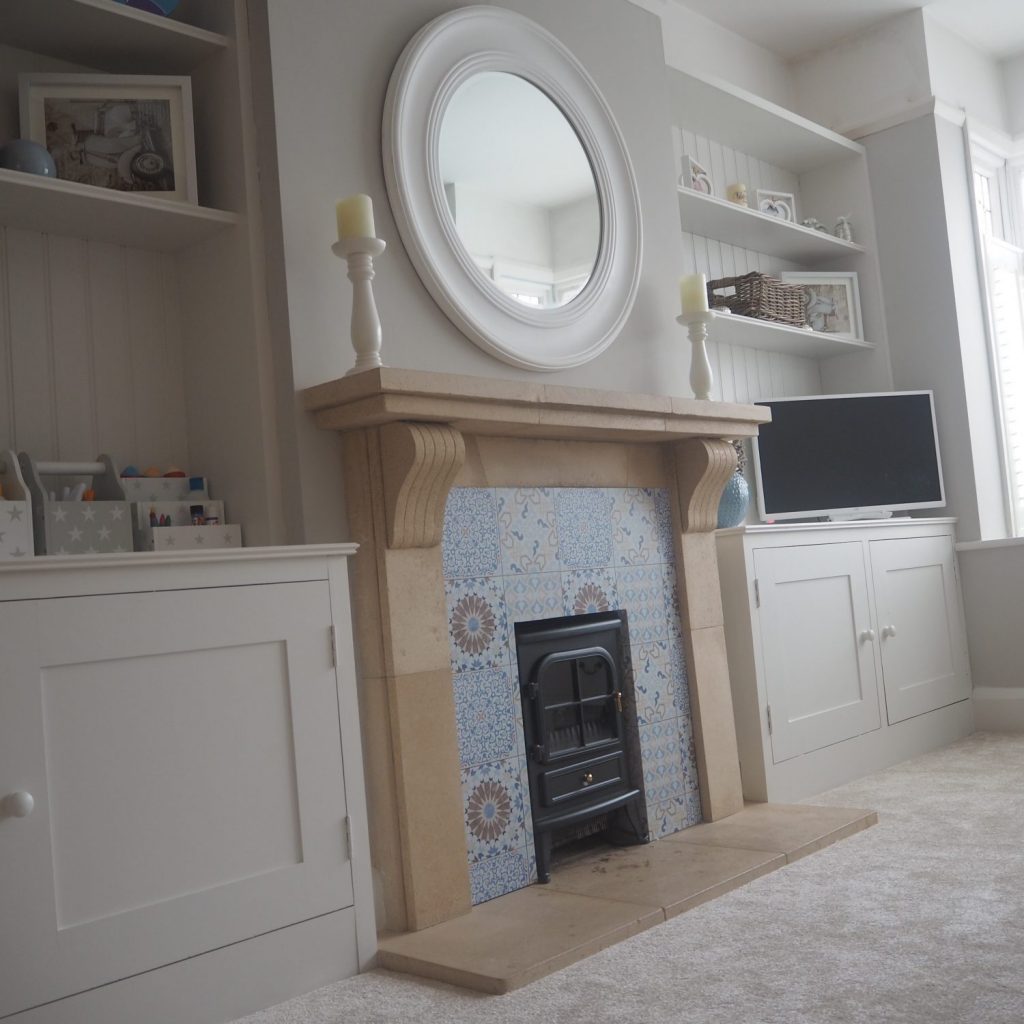 Furniture for life – 
Beautiful furniture should be pretty yet practical; go for the lift up bed, the ottoman footstool & the units with the most storage space. One of the best thing we've done in Baylyn House is to put built in wall units in the playroom which store all of their toys & are so easy to bung everything in at the end of the day for a mess free evening.
Love,