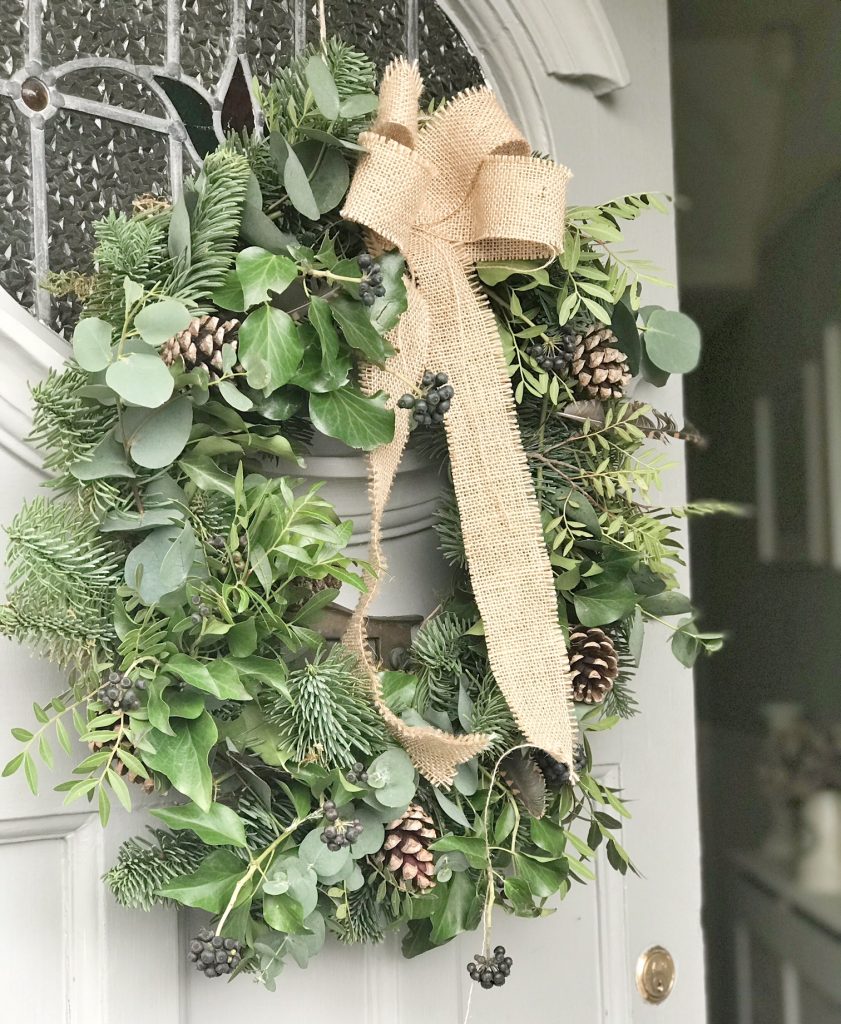 This weekend has been a busy one with my first ever Christmas wreath making workshop here at Baylyn House. I teamed up with the oh so lovely (& super talented!) Kim from Signature Flowers for two days of meeting some incredible ladies, drinking lots of prosecco, eating too much food, listening to Michael Buble & lots & lots of chinwagging.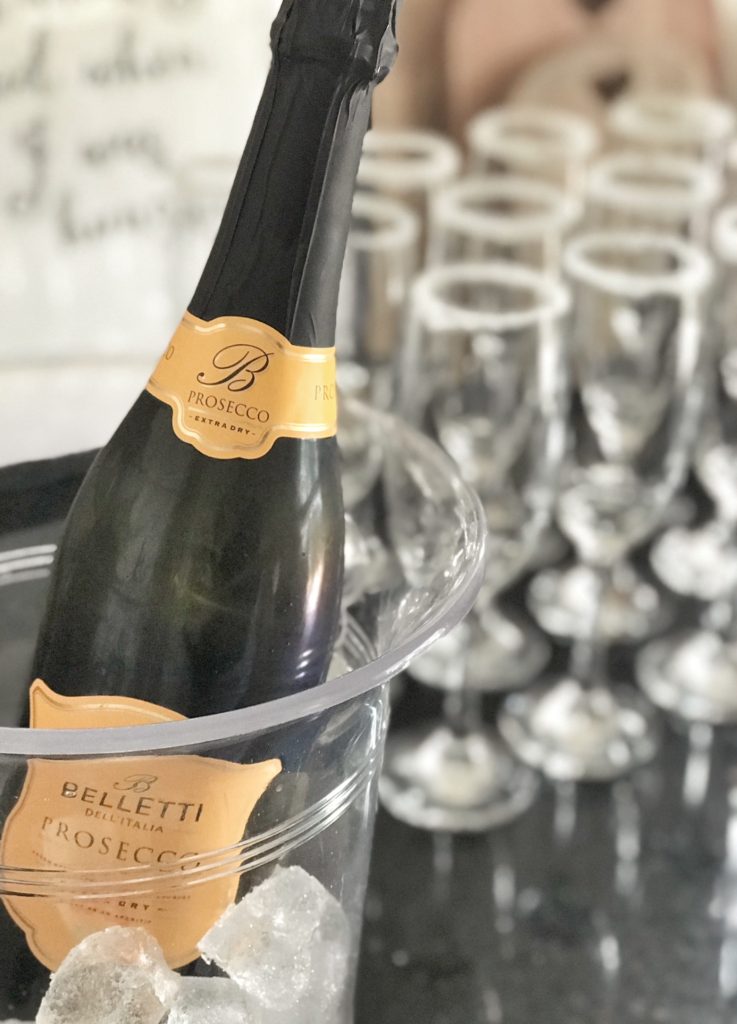 Now that it's over I thought I'd show you all my wreath & for those that couldn't make it, I thought I'd do a post on how you can make your own beautiful wreath yourself at home. We did ours the 'traditional' way using a wire frame & moss rather than oasis.
What you'll need –
Wire frame
Wire string
Secateurs/sharp scissors
Moss
Foliage of choice – we used nordic spruce aka Christmas tree, eucalyptus, pistache, ivy, cupresses, ozothamnus sussex silver, noblilis.
Decorations of choice – pine cones, baubles, cinnamon sticks, dried oranges, dried apple, pheasant feathers, staranais, lotus heads, berries, lights, ribbons. Whatever floats your boat really!
How to –
1.Start by wrapping your wire string round your frame to secure in place.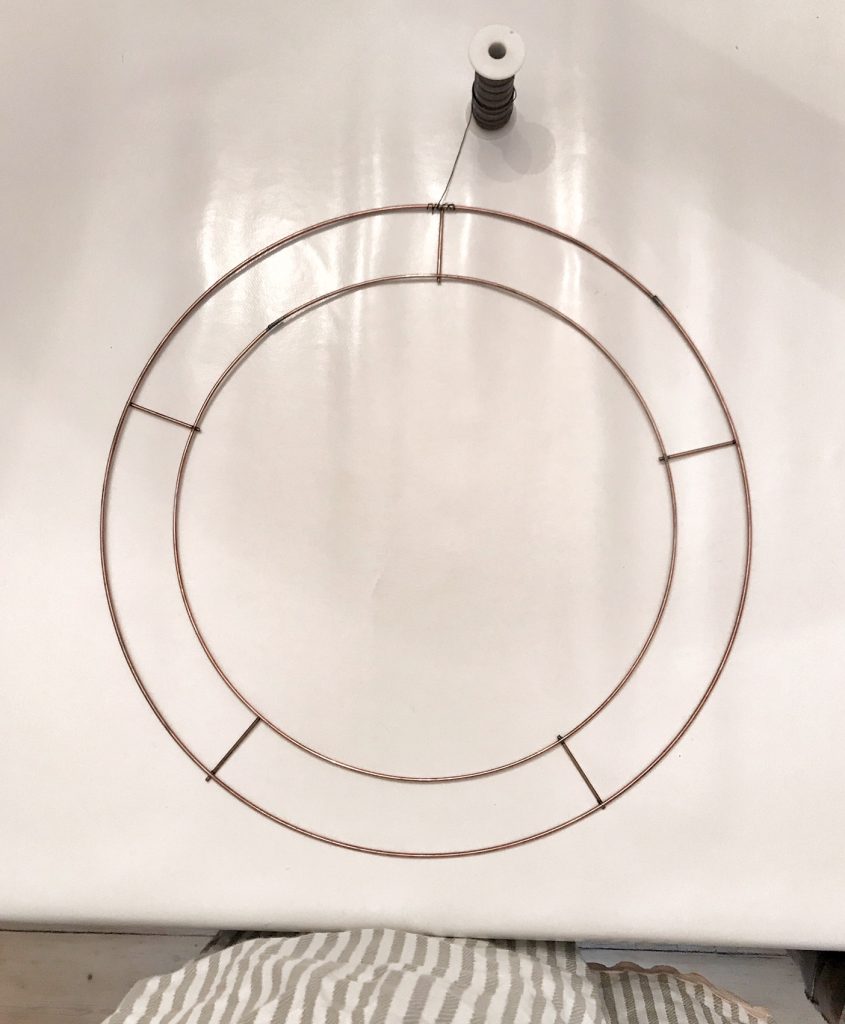 2. Take a good amount of moss & start by positioning around the frame, wrapping the wire string round & pulling to secure.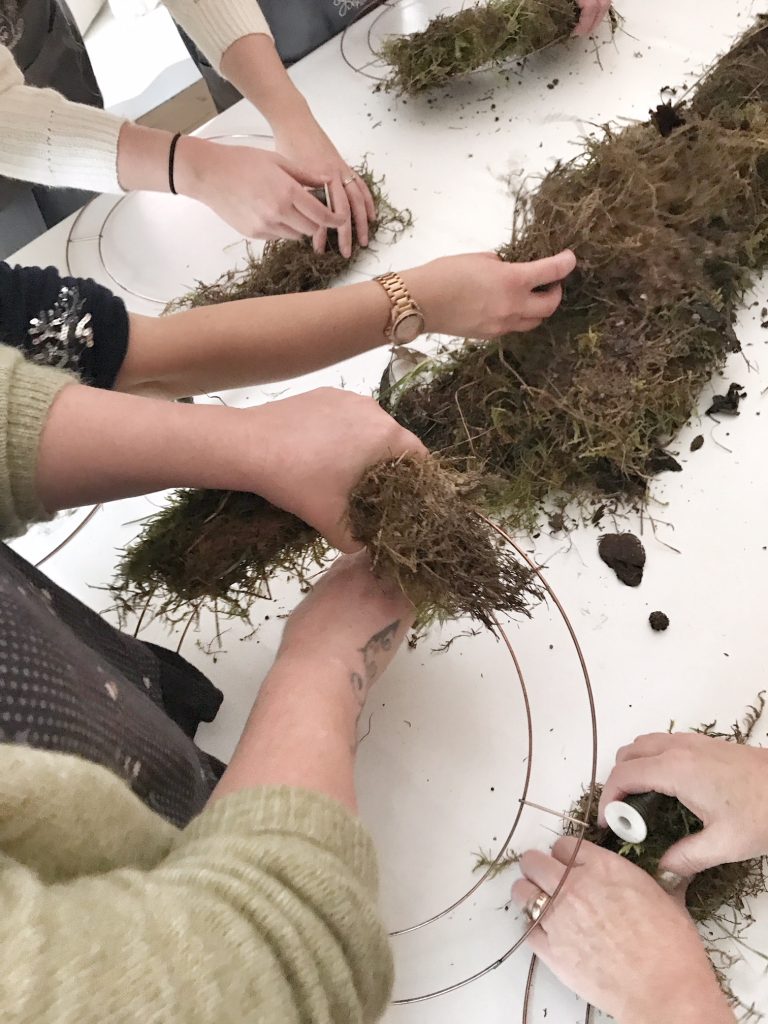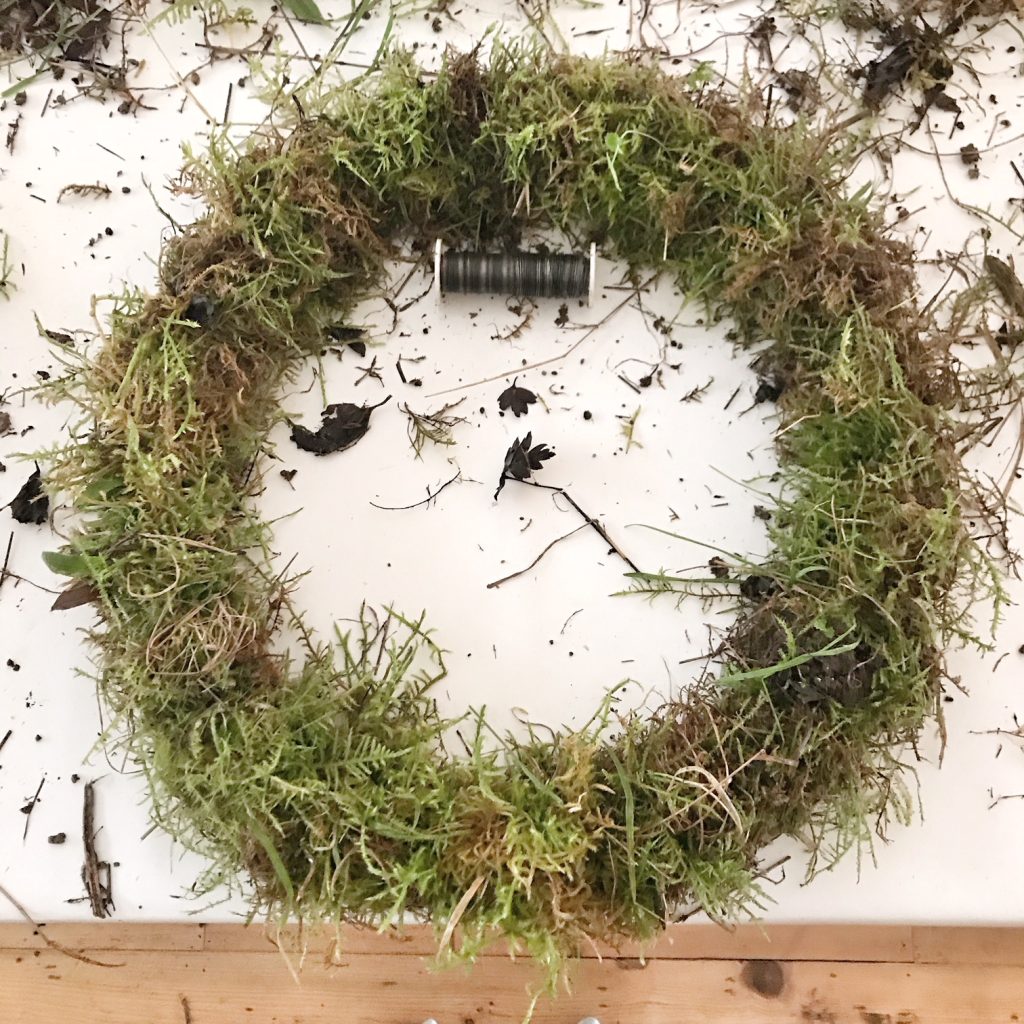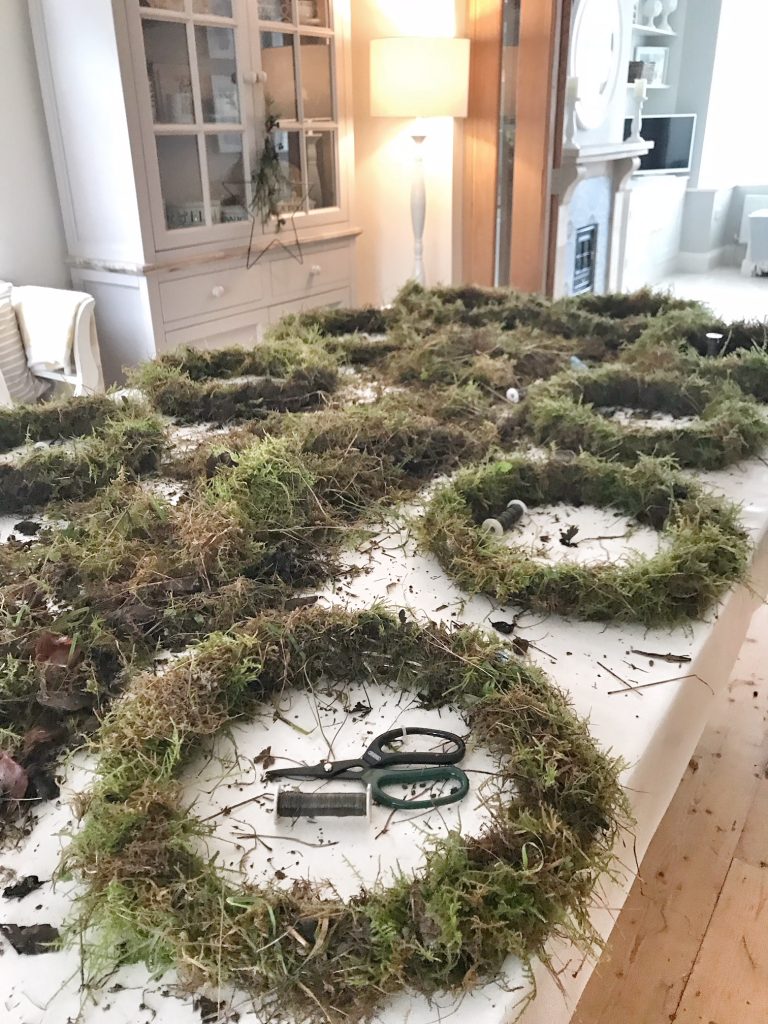 3.  Gather a selection of your foliage together in a bundle & start positioning it in place. Using the wire string to secure to base, work your way around. Generally the bigger your foliage bundle, the bigger your wreath so use large sections for a full & rustic looking wreath or smaller for more of a symmetrical, tidier wreath.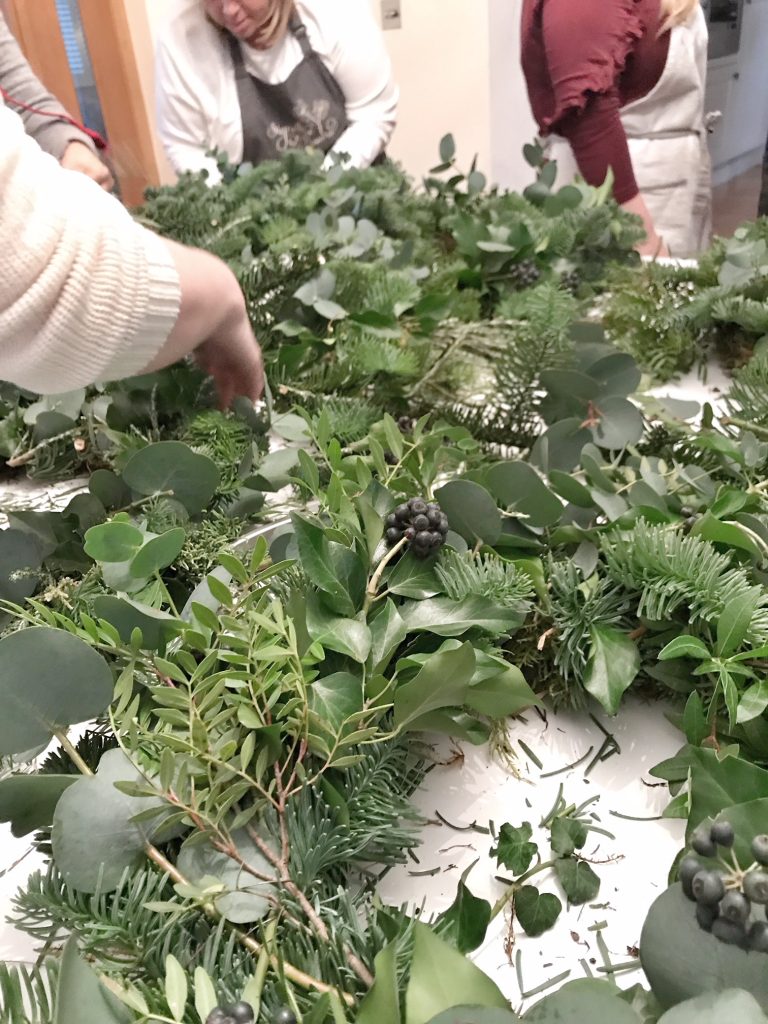 4. Work your way around your wreath.
5. Tie off your wire once finished binding by cutting a length of 10cm & securing by wrapping through the moss & wire frame several times.
6. Use a piece of string (or ribbon) to tie a loop over to hang off the door.
7. Start by putting your bow in position, usually the top however they also look lovely at the bottom like below!
8. Lay your decoration pieces in place so you can get a good idea of where you want to secure them.
9. Start securing your decorations once you're happy. For anything wired simply poke through the whole moss frame & twist then poke the wire back through on itself to secure. For anything else, use the wire securing the foliage to position or use a hot glue gun.
10. Faff, faff & then faff some more…then your wreath will be done!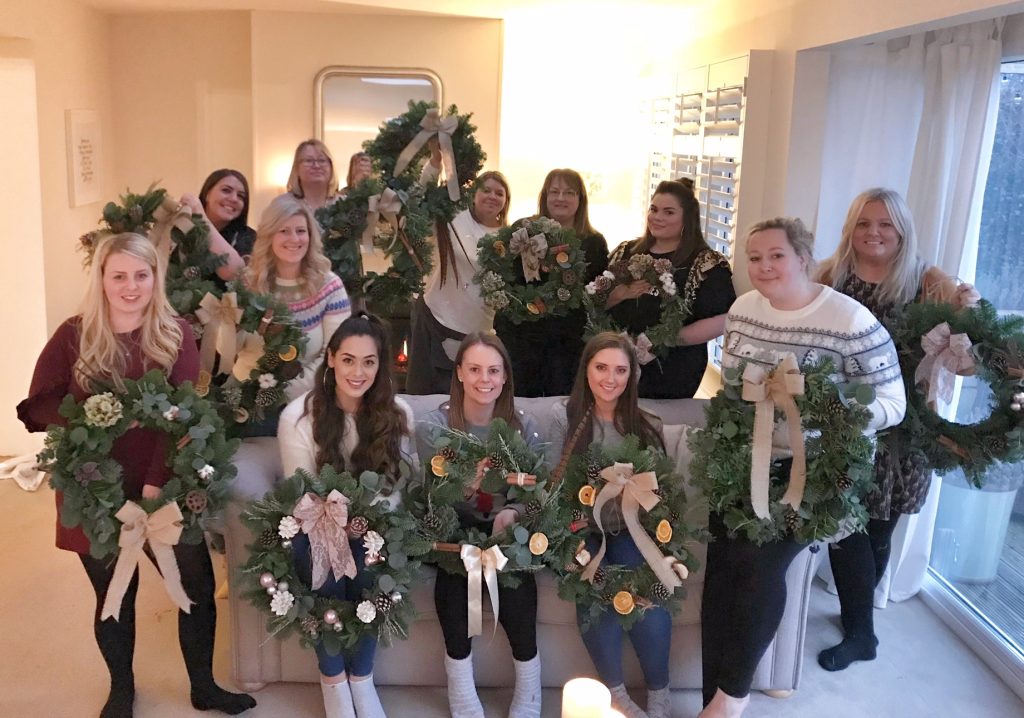 I had such a gorgeous weekend surrounded by some of the most lovely ladies. Not only did everyone get to take home their very own beautiful wreaths (which I must say looked AMAZING – we should all be quitting our day jobs to take this up professionally I reckon) but they also got an incredible festive goodie bag.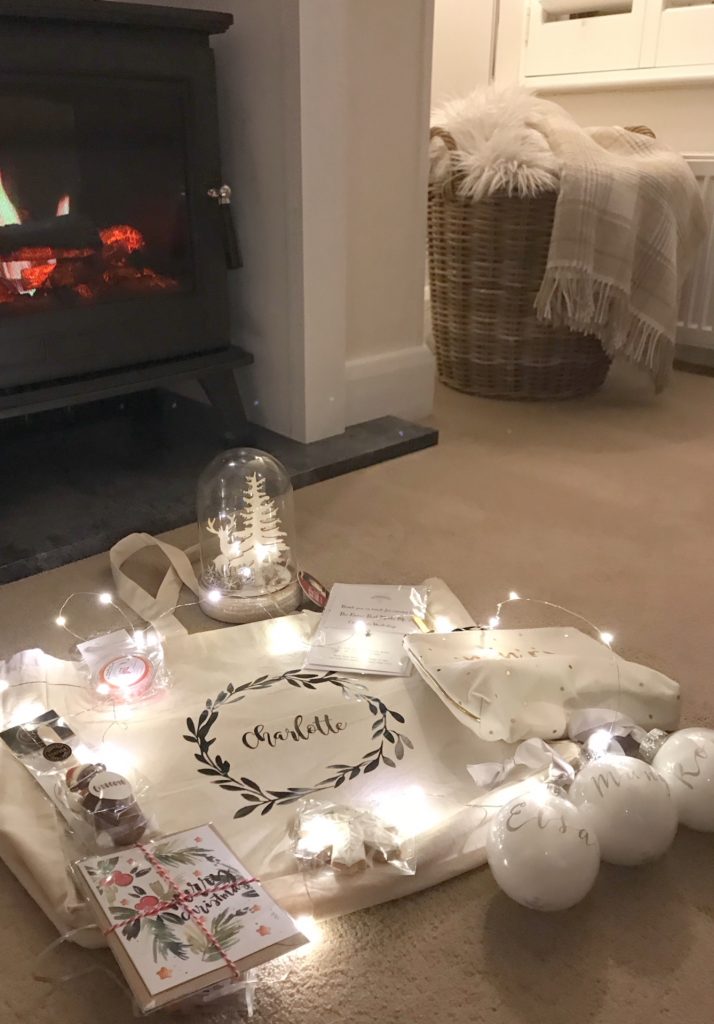 A big thank you to the below who contributed –
Good luck wreath making!
Love,