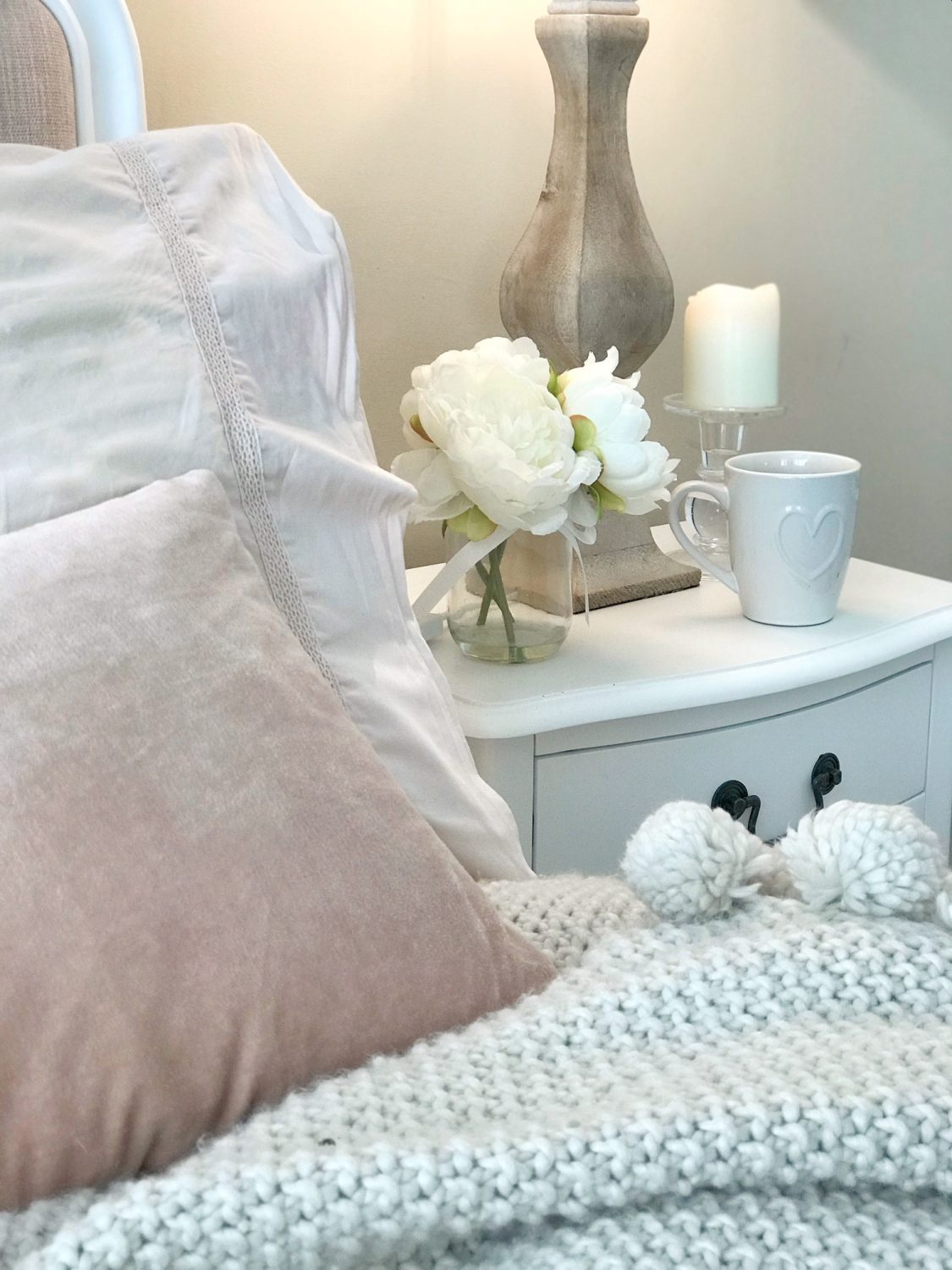 As the nights close in & you start feeling a chill in the air; it's time to turn your home in to a place to retreat to after a long day, to unwind, relax & close off from the world. For me, Winter just cements the relationship with my home & there's honestly no place I'd rather be than curled up with a cup of hot chocolate under a thick blanket whilst it's pouring with rain outside.
So what exactly is Hygge (pronounced hoo-ga)? It was the Danish trend that stole our hearts last year but is a concept more than anything & something to adopt throughout life, especially in Winter.
Hygge doesn't have a literal translation but is more a feeling. Summed up, it is simply the feeling of being cosy, intimate & content. It's all about finding the good in the little things as well as being friendly & happy. It's about embracing the good in everyday living to establish a meaningful & mindful connection within your home, family, friends & the world around you.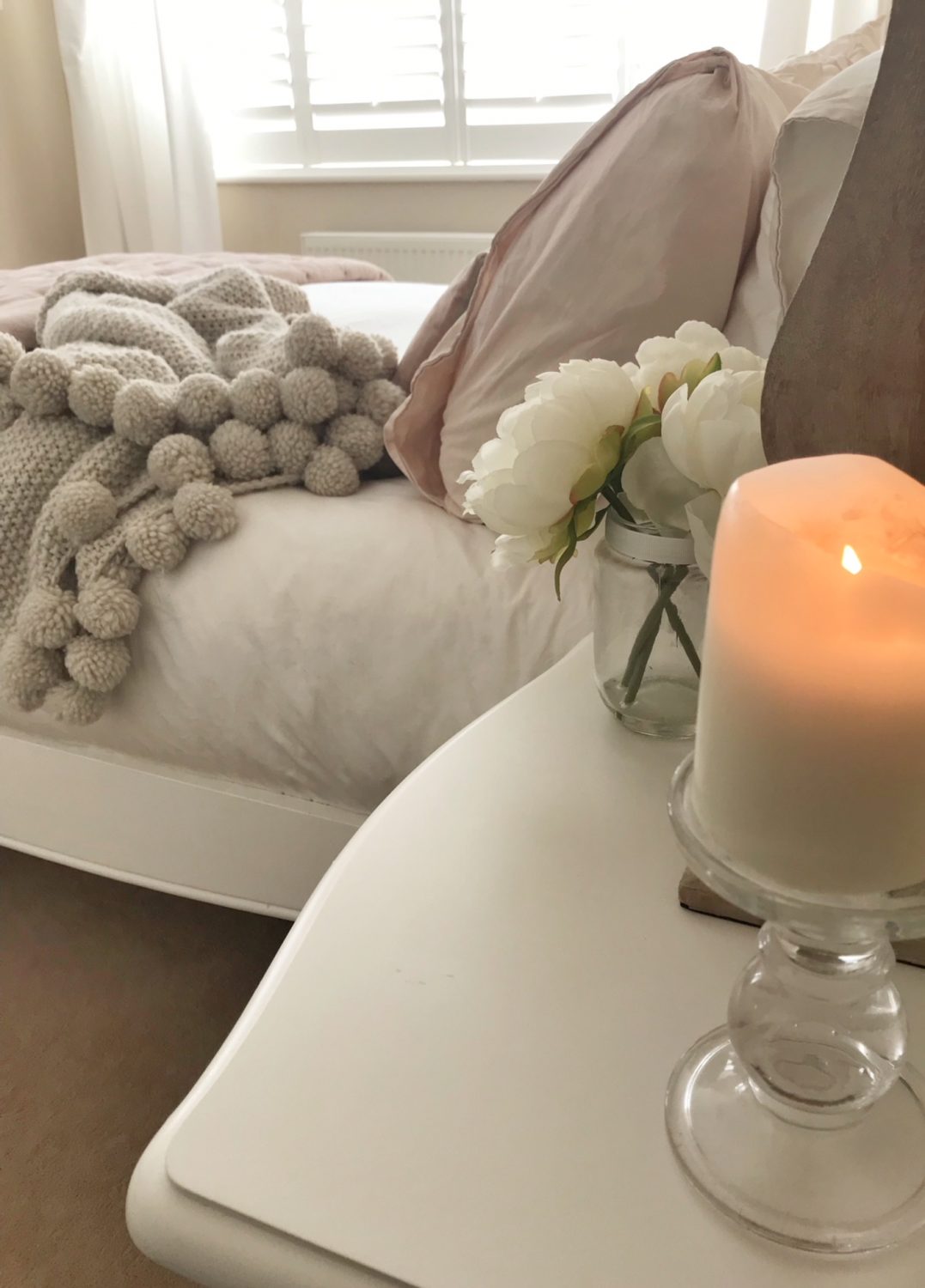 Your bedroom is the first place to adopt the Hygge concept considering it's the one room in your home designed to be calm & restful. Plus did you know you spend 1/3 of your life in your bed?!
With the turn in the seasons, now is the perfect time to start practising the Hygge way of living. I've teamed up with Bruno who are fast becoming the king of all mattress companies with an innovative 7-zone support system to transform the way you sleep so it's time to make your bedroom as 'Hygge' as possible with these helpful hints & tips  –
Focus on your senses –
Hygge is all about the feeling, so what's more important than investing in comfort? Think thick fluffy throws & quality Egyptian cotton bedlinen over a Bruno mattress; you should make your bedroom a fingertips dream so that climbing in to bed is your favourite time of day.
Also take into consideration the other senses such as smell which is where where the all important fire element of the Hygge concept comes in to play, you all know I love a good candle (or 20). A delicious mug of hot chocolate will not only warm you up, keep your belly fully  but it'll also be part of the taste sense. For sound, make sure to pop on your favourite relaxing music…you can use Spotify to find some acoustic playlists. & finally, the all important sight which means your bedroom should be a sanctuary & definitely not dumping ground for laundry! Remember, a tidy house equals a tidy mind.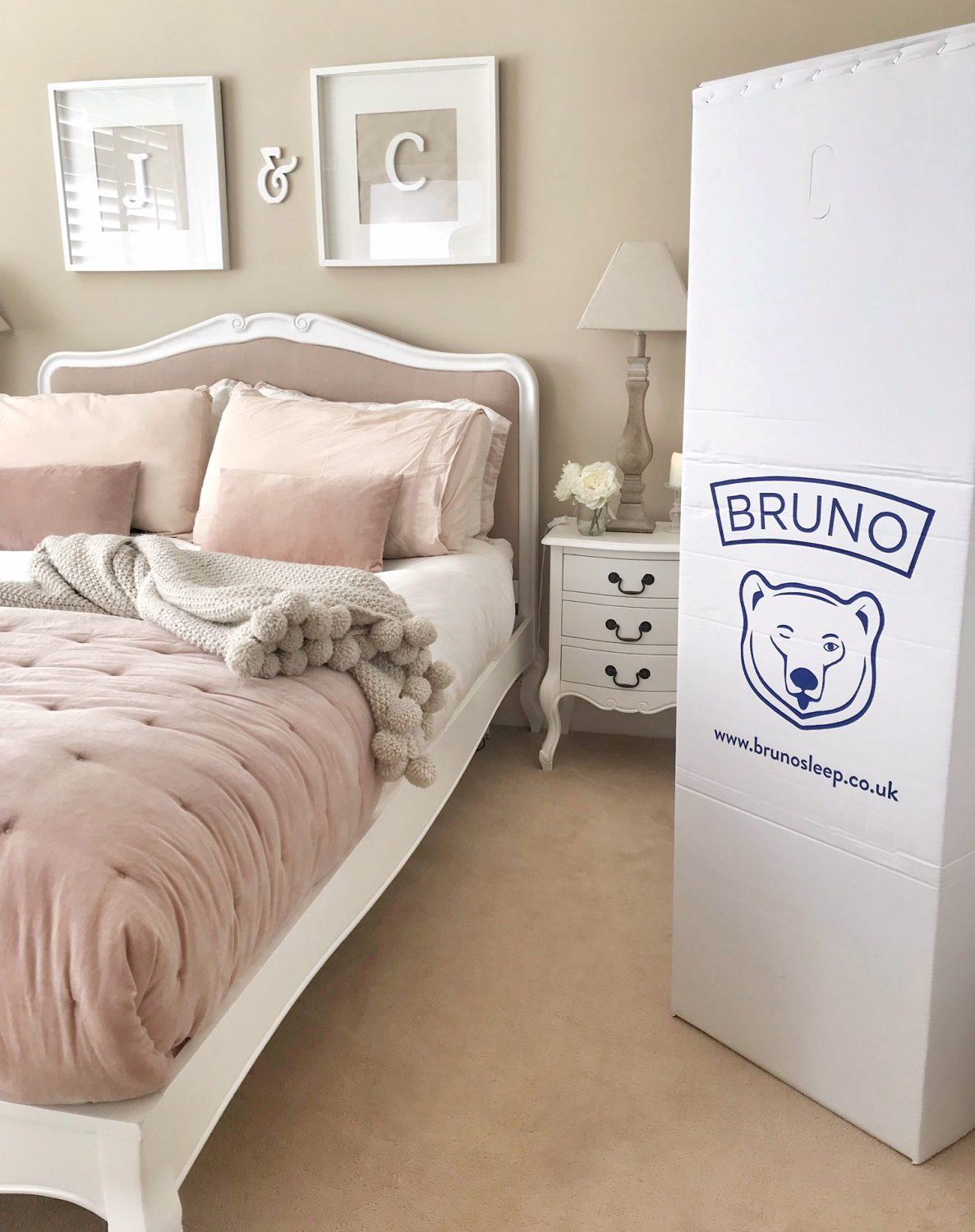 It's all about the mattress – 
Your mattress is probably the most important factor to take into consideration in your bedroom. You'll be spending 33% of your life on it after all so it's essential to get the best out of it for your health & wellbeing. Don't go for a fancy bed frame then scrimp on the mattress like I did when I bought my first house…mistake made when I slept with springs in my ribs for months before having to pop a memory foam topper on to 'make do' whilst saving for a quality one.
Bruno mattresses don't use memory foam (which can give a sinking-in feeling & make you overheat) but are designed to give support in all the right places with a 7 zone support foam base, designed to contour the body, distribute weight, support & align your body; no matter what position you sleep in. Even better, it's hypoallergenic & allows airflow (with it's natural latex topper) so you'll be warm in the winter but cool in the summer. To hear more have a read about the materials here.
Turn up the heating –
I've definitely been guilty of being a central heating scrooge. I used to refuse to put it on until you can pretty much see your breath as Baylyn House costs a fortune to heat in the Winter considering it's over 135 years old. When we had kids however I had to give in & now I love nothing more than whacking up the heating, because let's face it…nothing beats being toasty warm inside when it's freezing outside & you can hear the pitter patter of rain drops hitting the windows. A belly full of comfort food & a heart full of love. If you have a log burner or open fire then you're laughing…& I'm jealous.
Always make your bed –
Mr The Home That Made Me would say 'what's the point? You just get back in it & mess it up every night!' but I couldn't disagree more. It creates a positive start to the day & goes on to produce more productivity with that sense of achievement.  It'll honestly set the tone for the day & starting that one task will mean that you go on to do others – even if it is just a small thing.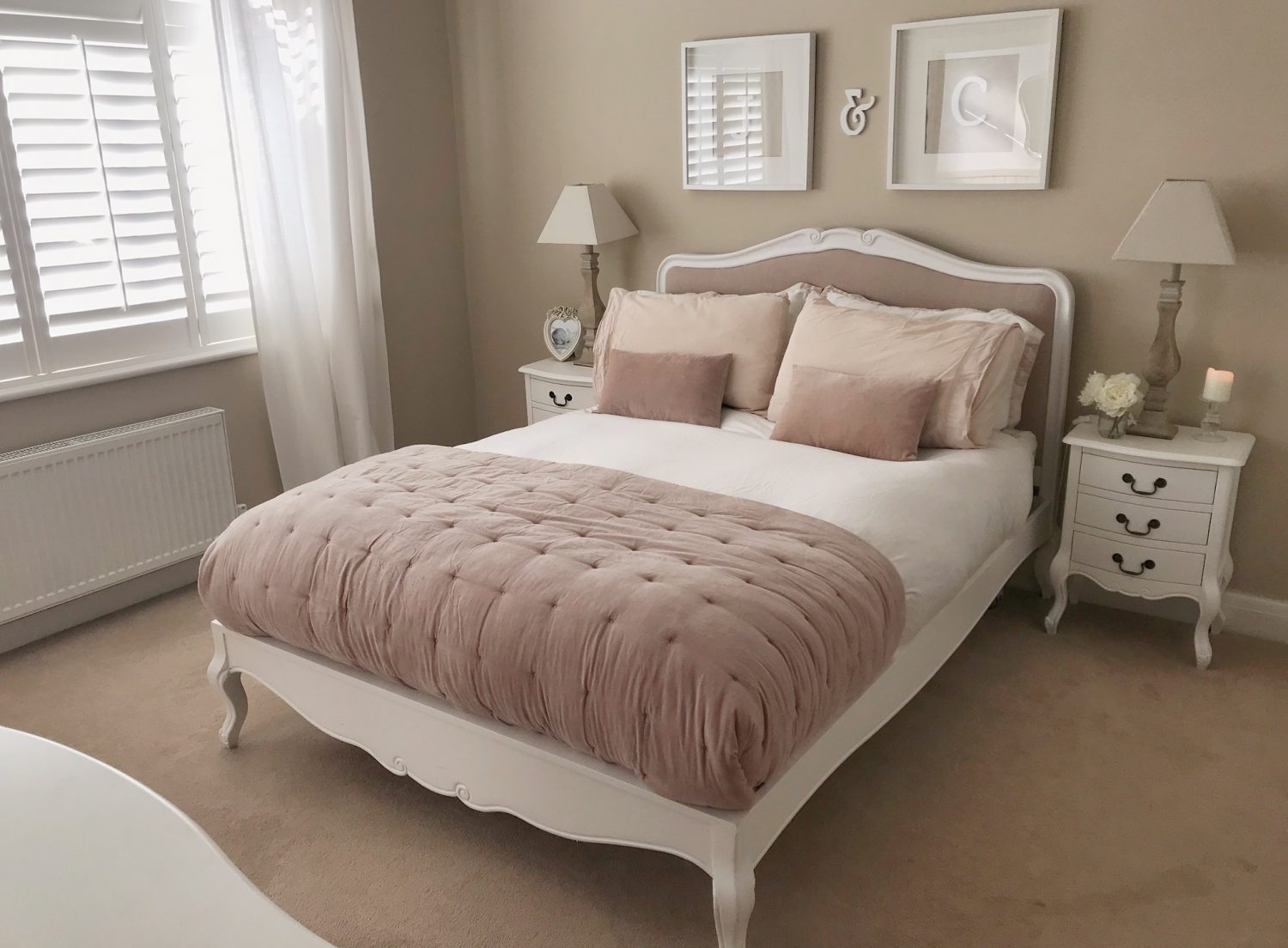 Also, how much better is it to climb into a nice looking & inviting bed after a long day rather than a scruffy mess & arguing over who's pillow is who's (another reason to make it – so that you can put all the good ones on your side!).
Ban technology –
Finally, they say to ban electricals in the bedroom for better sleep quality & to allow yourself time to 'wind down' as well as stimulating our natural nighttime light reflexes (looking at a screen stops us from producing Melatonin which means that our body doesn't know the difference between night & day). However when i'm tired but it's not quite time for bed (queue 7pm when the children have gone to bed), the only thing I want to do is curl up under my duvet & watch trash on Netflix!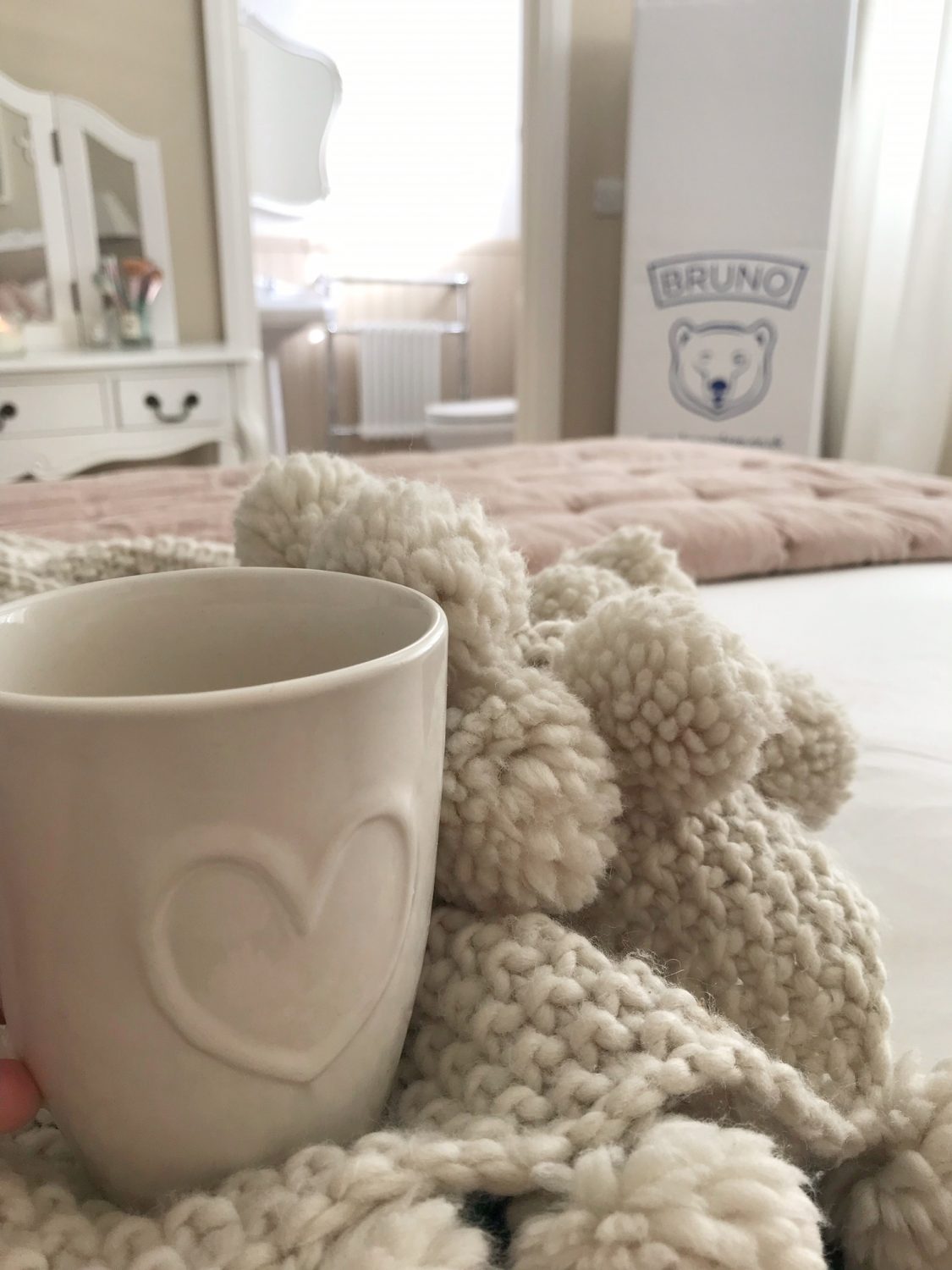 Get your lighting right –
Hygge is all about setting the mood so turn off your overhead light & embrace the dimmer switch or use side lighting, flickering candle light & strings of fairy lights. Warm, soft lighting is your best friend to create a cosy space.
If you'd like to experience a sleep like no other; take advantage of the free delivery & Bruno are so convinced you'll love it that they've given you 101 nights to try it out at home. If you don't like it for whatever reason then they'll collect & refund with no questions asked. Plus you get a 10 year guarantee
To hear more about the Bruno mattress, head on over to Bruno
Love,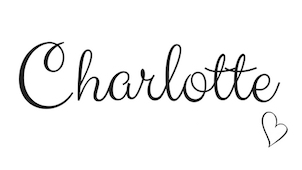 *This is a sponsored post