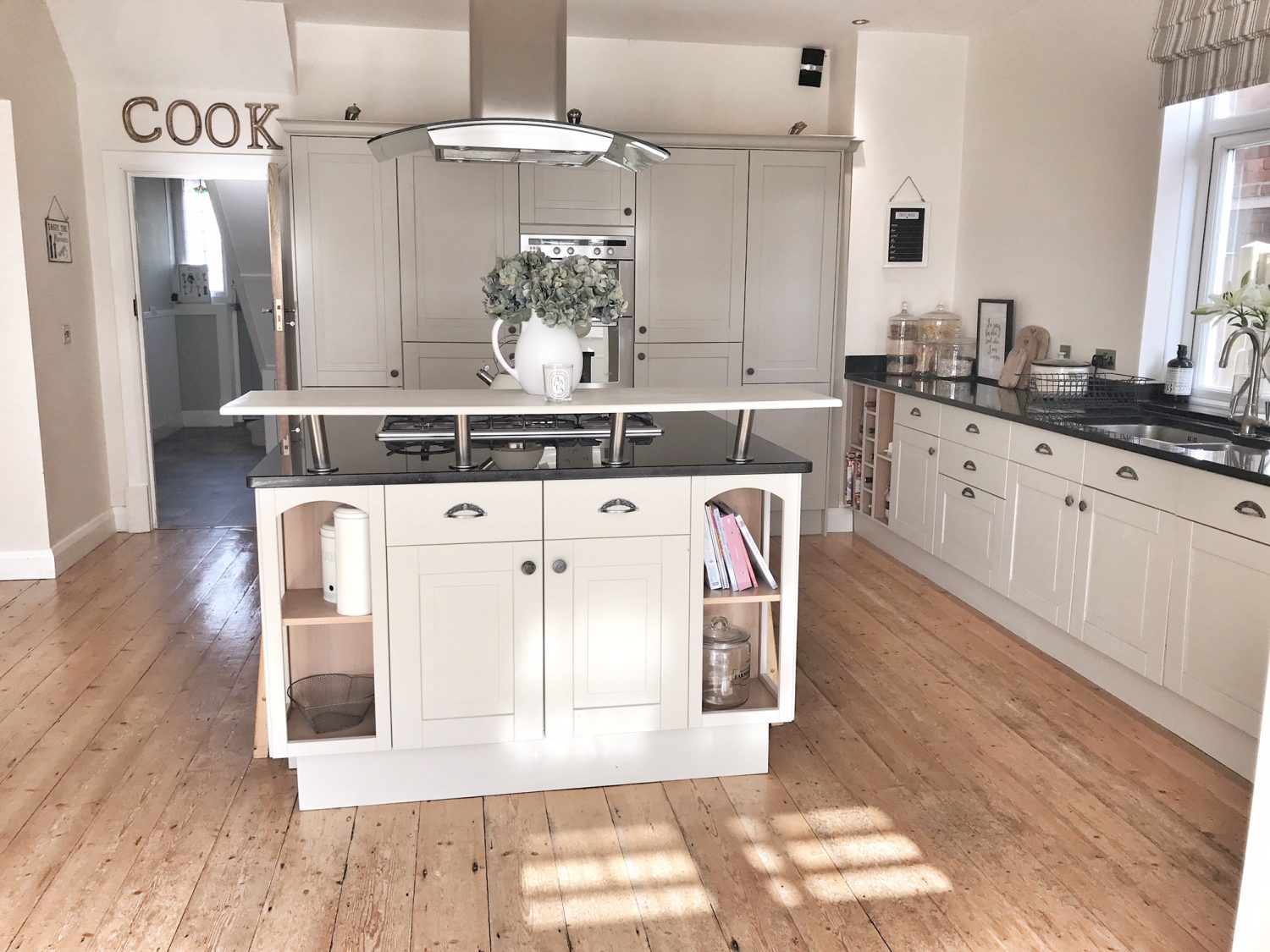 Your kitchen is one of the most important rooms in the house which is likely to play a huge part in not only everyday life but also reselling; it'll be the most expensive to replace too so when doing it, it's SO crucial to get it right.
The kitchen is typically the 'heart' of the house & people spend more time gathering, eating & socialising than any other room in a house. As the song made famous by the Ikea advert a couple of years ago states 'you will always find me in the kitchen at parties' & it's so true, people just tend to flock there (probably because that's where the booze is kept…right?).
Once you've decided on the style of the kitchen you'd like to go for, whether that be super modern high gloss or a more traditional wooden shaker style, you've now got the task of deciding on what worktops to put in & this can end up a rather costly job depending on what material/look you go for.
What material choices do you have to chose from? & what are the pro's/con's of each? Here's my handy guide.
Marble – marble has taken the interior design world be storm over the past couple of years; marble effect products are now popping up all over the place & it's become a great choice for kitchens. It looks great but is softer & more porous than granite which can mean it'll stain easily (especially as it's so pale in colour) & it can scratch.
Granite – this is what we have in our kitchen, it's associated with luxury kitchens but can be a bugger to keep looking clean as it requires constant wiping & buffing. It's hardwearing, antibacterial, heat resistant & requires no maintenance but it is expensive & very very heavy.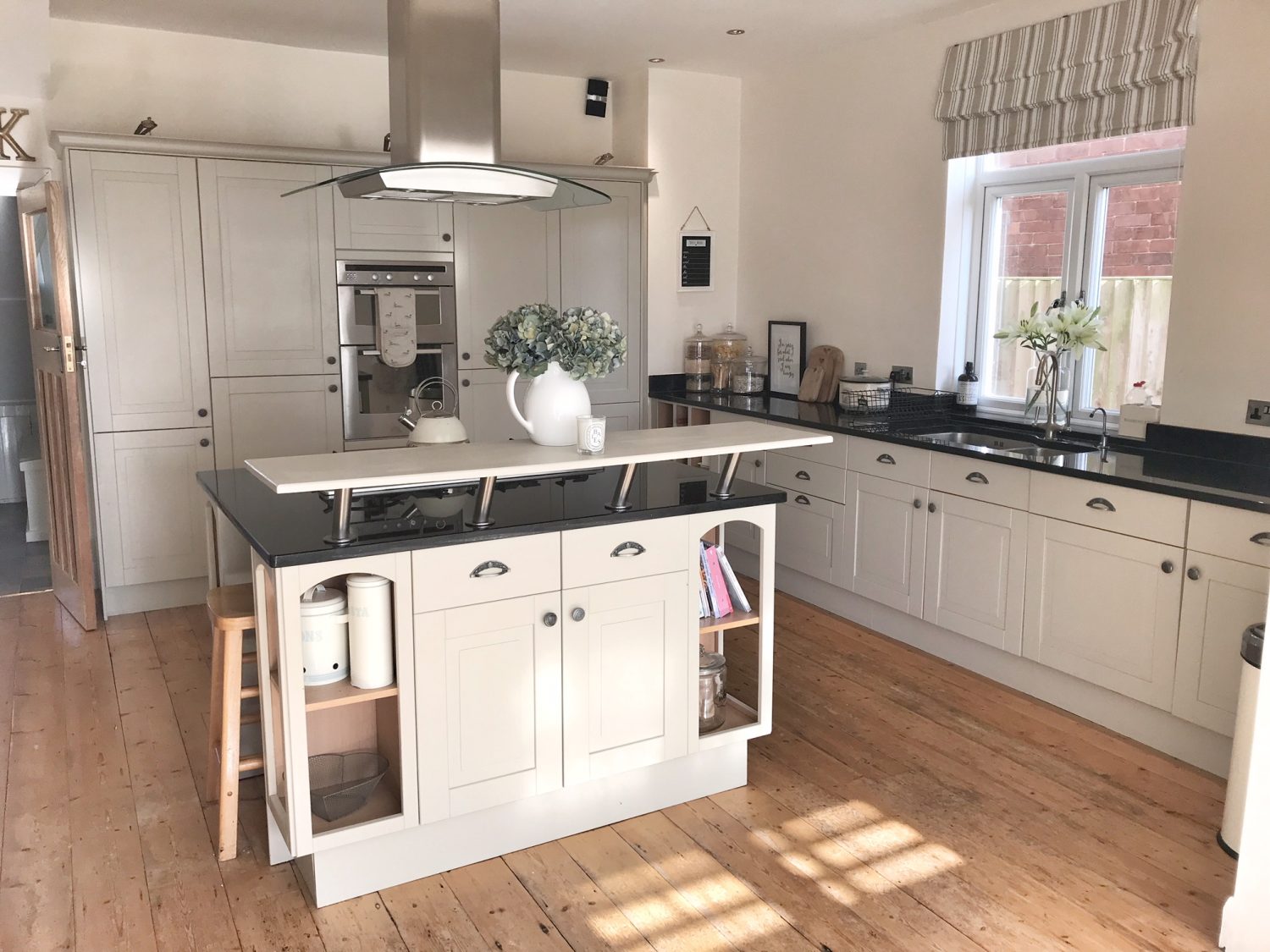 Quartz – a man made alternative to stone worktops like granite. It has the same qualities (positives & negatives) as above but comes in a variety of colours.
Real wood – perfect for a country style kitchen. Real wood is cheaper than stone options & comes in a variety of stains & grains (can also easily be restained/oiled for a different look if you change your mind). The downside is that it does need quite a bit of maintenance to keep looking nice & is easily stained & scratched.
Laminate – an affordable alternative to worktops & probably the most common. It's cheap, antibacterial, easy to maintain/clean, hardwearing & can be made to look like the more expensive options above. The downside is that occasionally it can peel if it becomes wet (like around a sink area) or burn/melt if hot pans are left on it.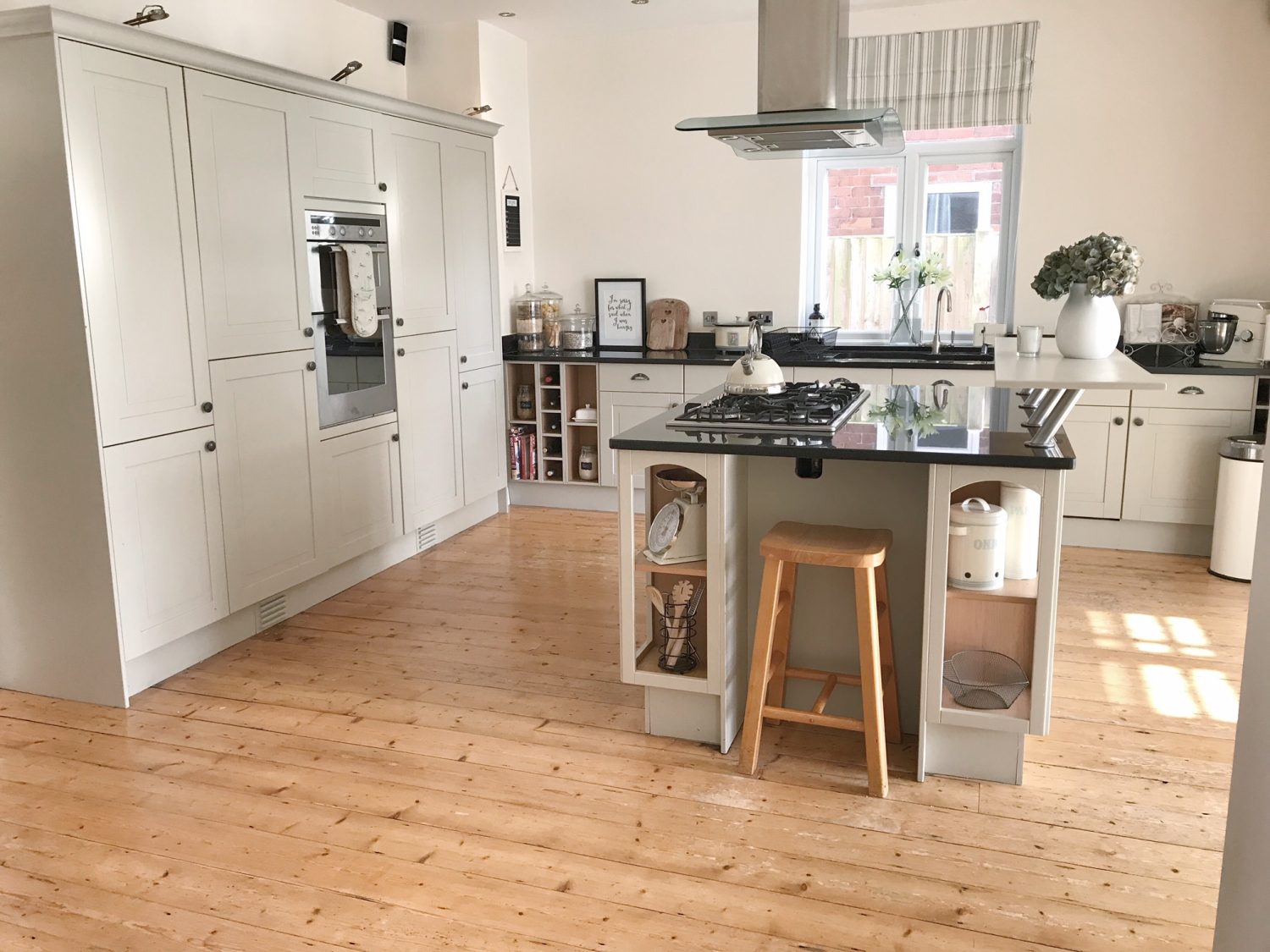 Sold surface composite – corian (which my mum has), maia & encore. These are made by applying acrylic resin over the top of wood & can be a great alternative which is stain resistant, mouldable, heat/scratch resistant & seamless but can be expensive.
Stainless steal – mainly used in commercial kitchen units, it's strong/durable, antibacterial, easy to clean, light & heat/waterproof but it does tend to look a bit cold & harsh.
Love,