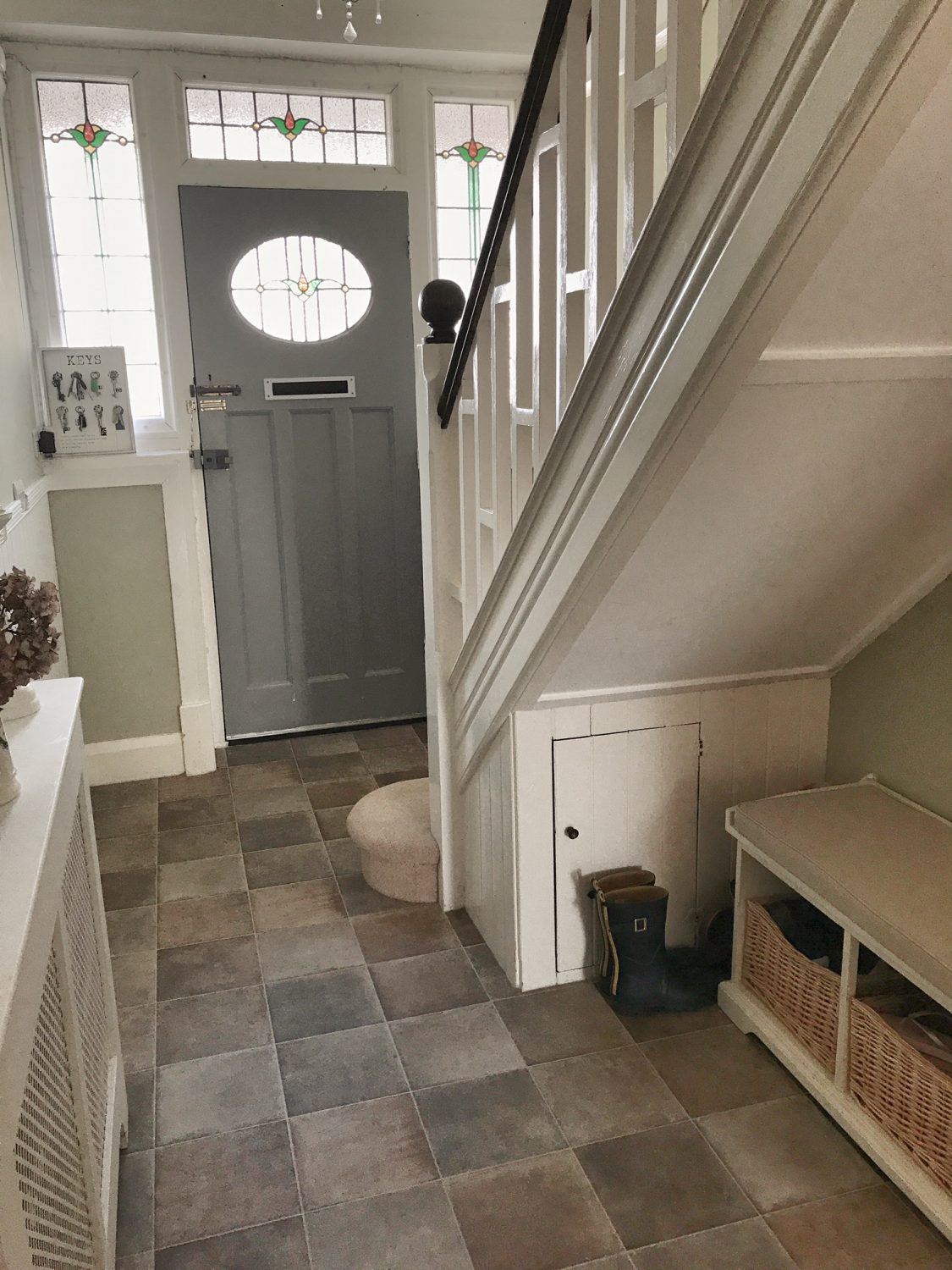 I've recently been doing a spot of decorating with Elsa's bedroom makeover (coming hopefully later this week!) & also decorating my best friends brand new baby, Sienna's nursery at the same time after she decided to make an appearance 6 weeks early & meant my paint brush was given a hammering.
Decorating your home can be daunting for DIY & interior novices so taking on 2 schemes at once isn't for the faint hearted but here are some tips that I've learnt along the way to get your room from drab to fab.
1.Choose your palette –
Choosing your colour scheme is absolutely vital in making a room work. Whether you want to stick to neutrals, add pops of colour all be brave & embrace the dark side. Decide in advance & let your creative juices flow.
2. Be brave –
As above, one of my top tips is to be brave. Some of my best choices have been the ones that originally I wasn't 100% about & other people thought I'd gone completely mad but paid off, a bit like my ensuite bathroom patterned floor tiles (before the trend became 'in') which were called 'disgusting' by family, friends & Mr THTMM…who are all eating their hats now. Have confidence in your ability & in your design.
3. Take your time –
Getting things right does take time & unfortunately, I'm not the most patient of people. It's completely ok to do one thing & live with it before moving on to the next step if you're not sure. Getting it right the first time saves time in the long run. Earlier this week I took a good 3 days to decide on the layout of a gallery wall in Elsa's new room…setting it out, moving it around & measuring before I was convinced it was the right way & nailing into the wall.
4. Decorate with your heart –
Always always always go for things you love. As my favourite interior design quote goes 'Have nothing in your home that you do not know to be useful, or believe to be beautiful' by William Morris. Don't follow trends or fads if you're hearts not in it as they'll go as quickly as they came.
5. Invest in classic –
I always recommend investing in neutral & timeless pieces for your main items of furniture such as sofas & tables which you aren't going to be changing every couple of years. By going for something classic, you'll never have the risk of it going out of fashion or not going with new colour schemes.
6. Move around –
One way to fall back in love with an item is to move it around regularly to spice things up a bit. You never know how something will look in a new spot so mix it up to make it fresh.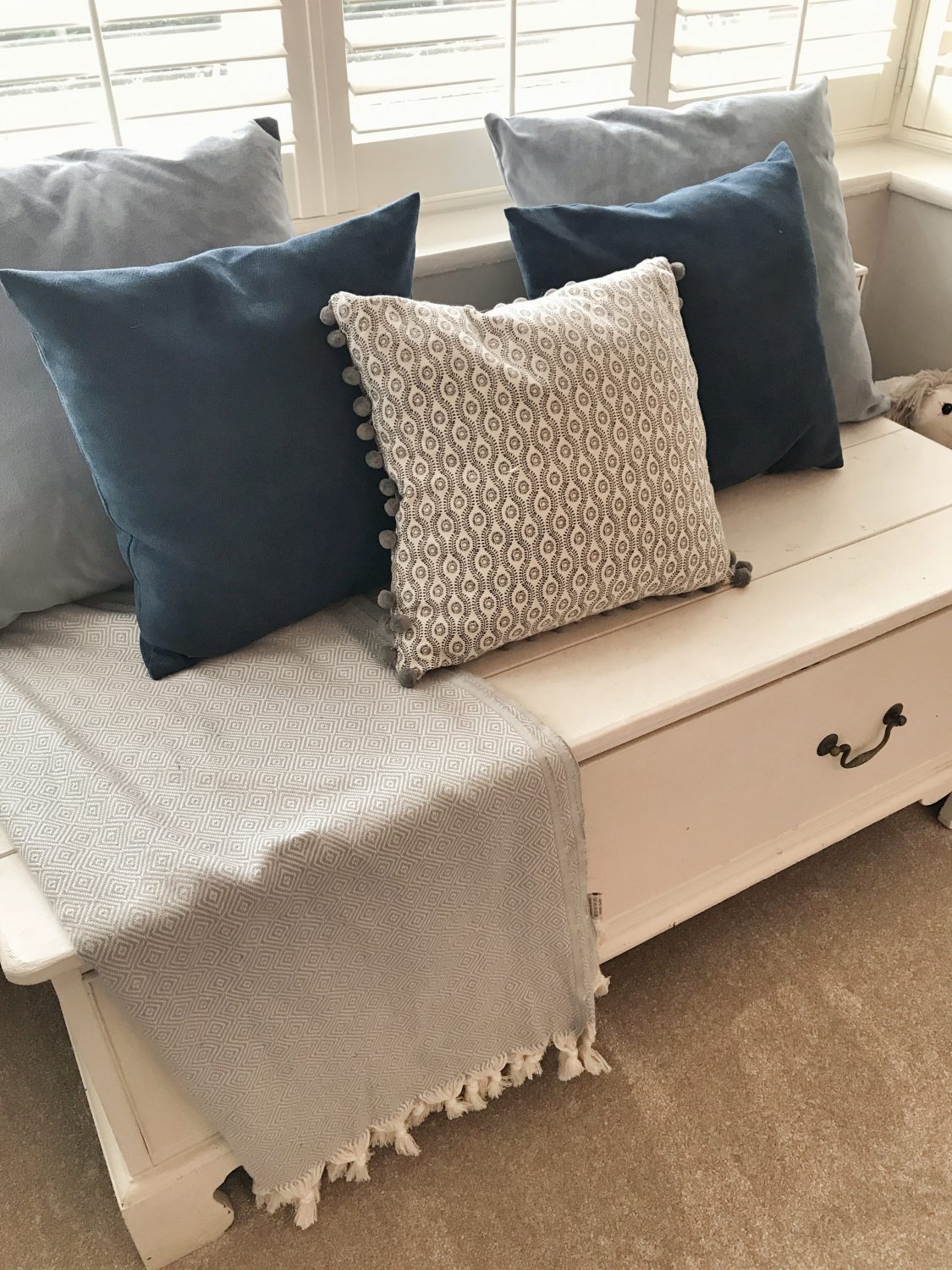 7. Use texture –
Possibly the best tip for interior styling is using soft furnishings to add texture to a space. Practise layering by adding chunky throws, bobbled cushions & velvet curtains.
8. Keep it bright –
Personally, I would always stick to light & bright; it makes a space more spacious & relaxing. The current interior trends are leaning more towards the dark side with deep, rich colours coming back into the high street however you cannot beat the timelessness of neutrals.
Love,