Bi-folding doors fold seamlessly to let your garden become a beautiful extension to your home.
The luscious greens of nature are said to be calming and therapeutic, and are perfect to relax in before a big day, after a stressful one, or at the weekend. However, there's one problem. You have to go outside! Have you ever thought how great it would be to take down the wall and have the beauty of the natural world closer to your home? With Quickslide's bi-fold doors, this seamless connection is possible, joining your garden to your front room or kitchen with folding panels of glass.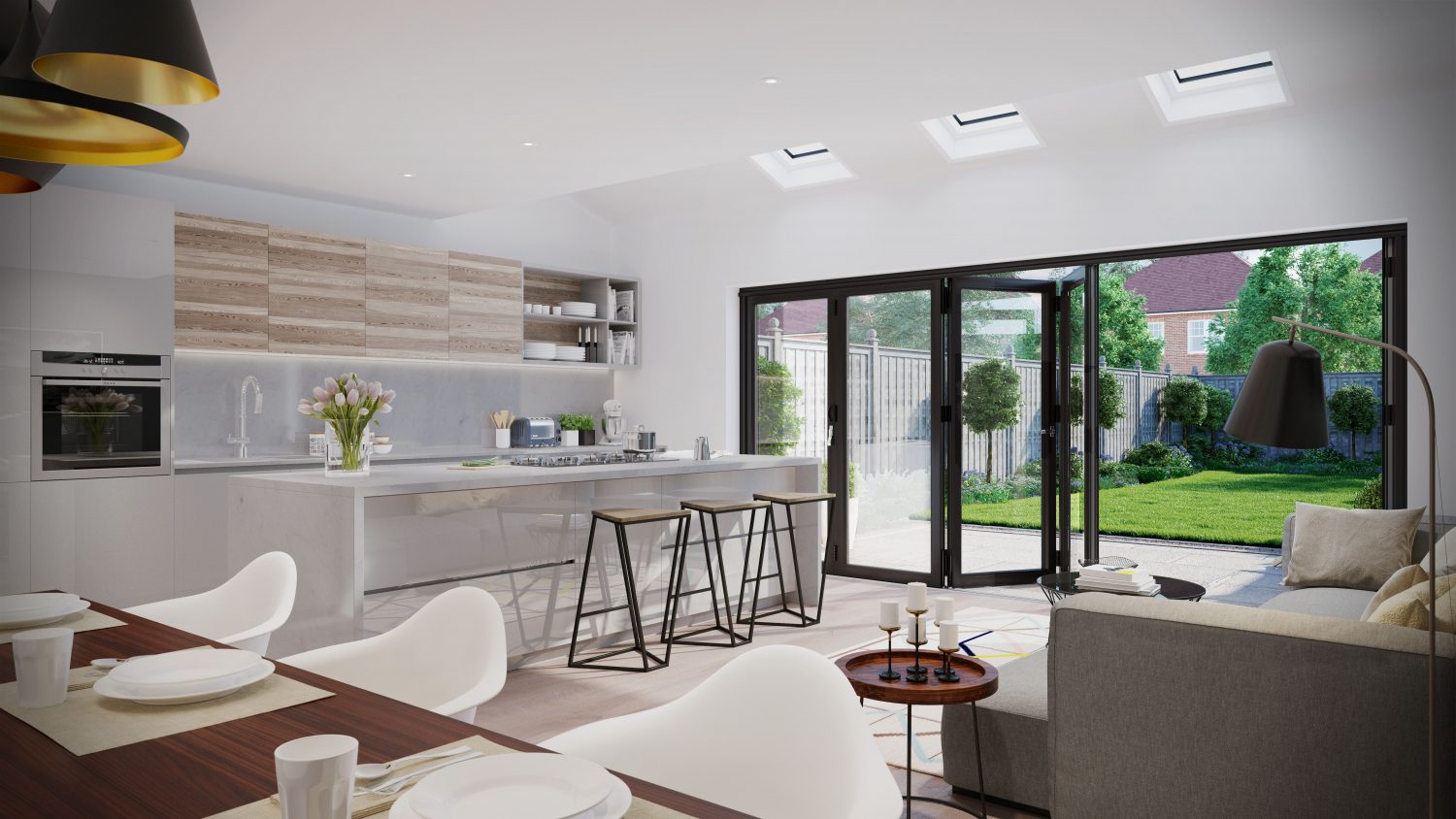 Especially with the unreliable British weather, it can sometimes be a dangerous game to get comfortable outside, but with the bi-fold doors you can enjoy the feeling of being outdoors from inside your home. This is the case whether the doors are closed, where the seemingly endless panels of glass will bring you closer to your outside space, or open, when they push entirely out of the way to fully connect the outside and interior space.
Bi-fold doors are great for the everyday, letting in large amounts of light and opening up your interior space. They are ideal for keeping an eye on kids playing in the garden, opening quickly and easily to extend their play area. They are also perfect for parties or events, as with the doors pushed neatly aside you have so much more space to host, creating a hybrid indoor and garden party where people can escape a spot of rain and get a drink as well as enjoy the outside air.
To make the transition between the outside and the inside even more seamless, you could tile the area outside with the same tiles as you have inside to blur the boundary between your kitchen and the garden area. This also works with a stone floor, or If you have wooden floorboards you could fit decking of a similar colour outside to smooth the connection on the eye, making your garden truly look like an extension of your home. Alternatively leaving the outside area as grass can work just as well, bringing the garden right up to your door.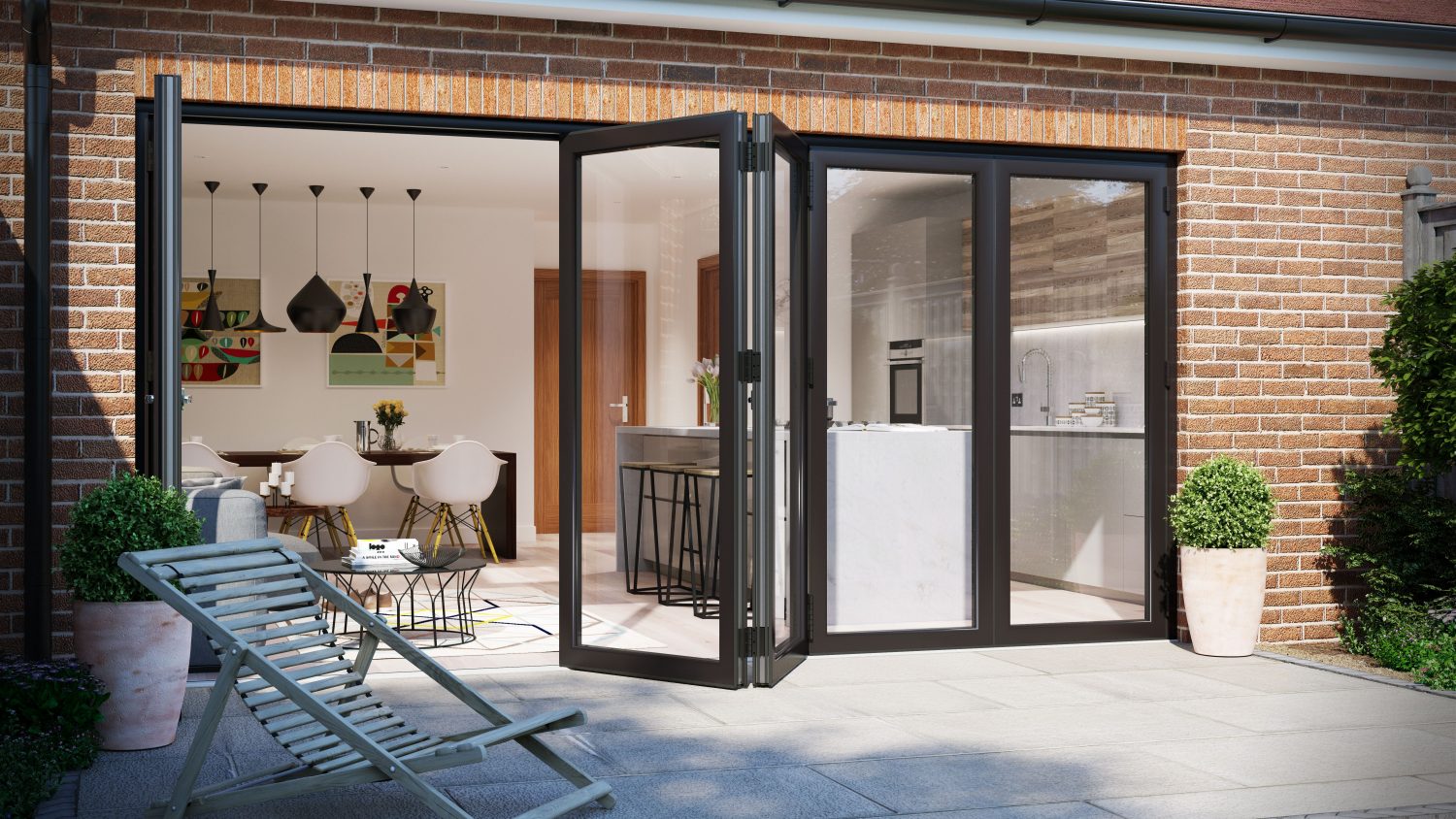 You can choose between two and eight panel doors with either square or round edge profiles, making them perfect for small as well as large spaces. The doors from Quickslide come in sixteen different powder coat colours as well as special range of colours called 'Sensations', allowing you significant control over the design.  They are created with quality, aesthetics, and endurance all in mind, so you can expect a superior, beautiful, and functional product. With stylish stainless-steel rollers easily opening the doors along a smooth track, and different options for both handles and integrated blinds, you wouldn't want to get your folding doors from anywhere else.
Love,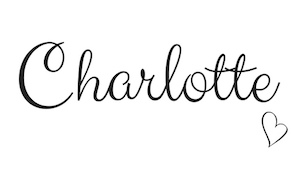 *This is a sponsored prewritten post