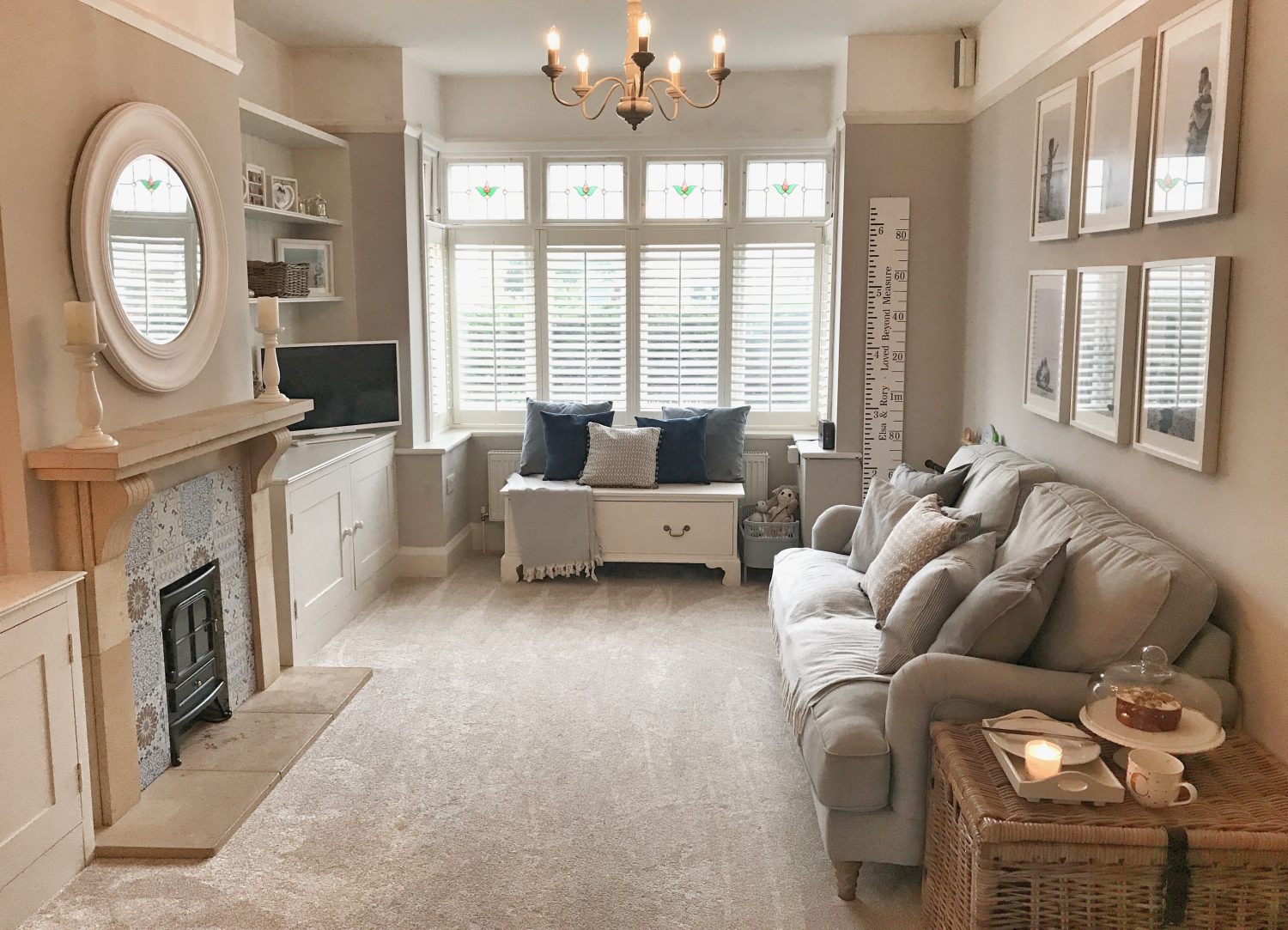 Why do you need SO many cushions? Well, my friend, because they are an investment. Always.
Well, I mean strictly speaking they aren't technically an investment but to husbands of all of my readers & followers across the world, you heard it from me first that anything homeware related is classed as just that. I'm to blame.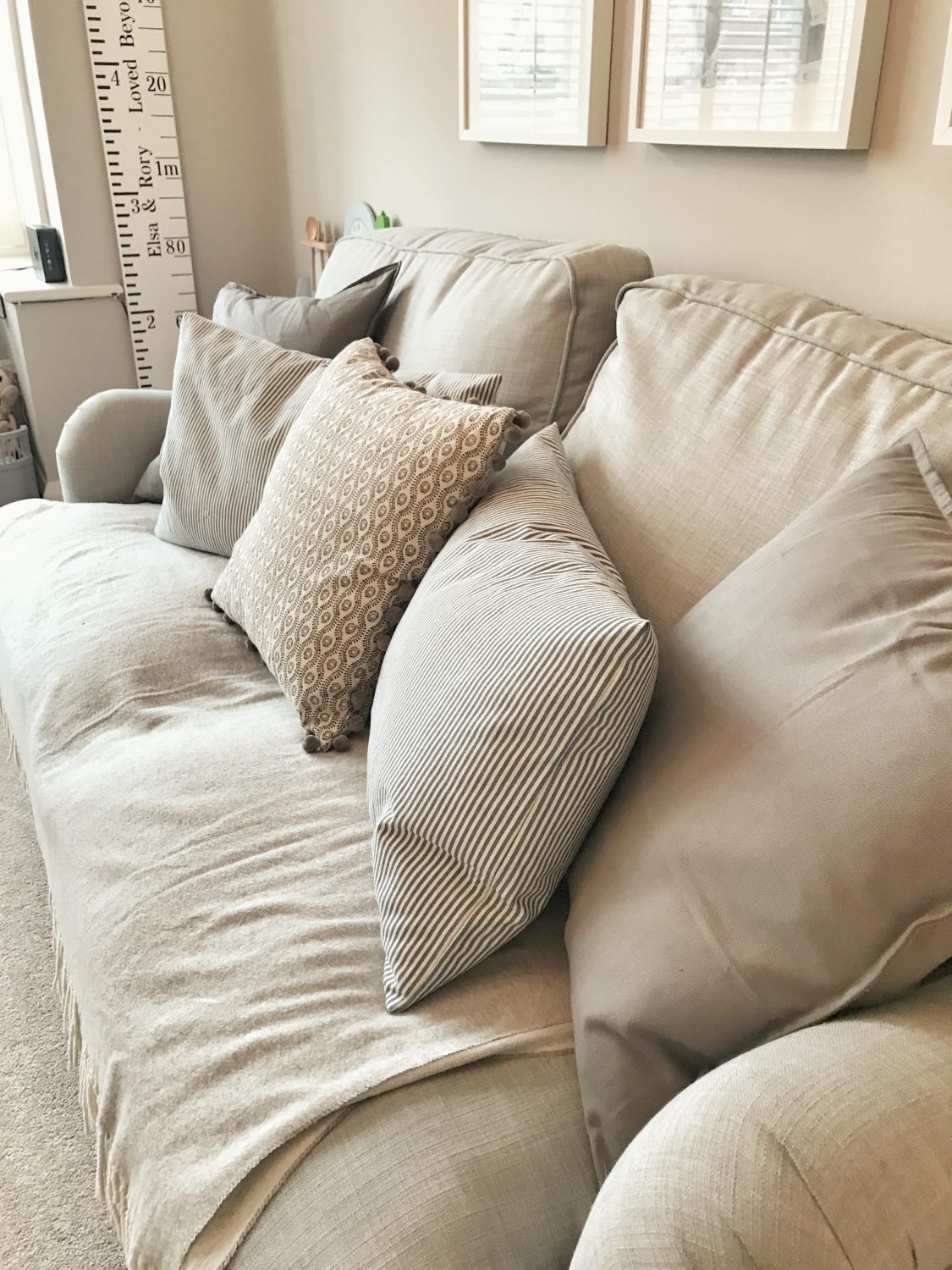 Cushions are an essential part of interiors & are one of the easiest & most affordable ways to accessorise a room. They add colour, pattern & texture without the commitment of paint, wallpaper or more expensive items such as rugs or curtains.
If you feel like a room is lacking or needs a change up; go cushion shopping. It's as simple as that.
So what should you consider when collecting cushions? I've put together my top 5 –
1.Mix & match –
Cushions are the perfect way to introduce pattern in to a room & it can be done really well if done right. You'll also find most homeware shops sell a huge variety from floral to geometric, plain to animal print. Mix large scale prints with smaller more delicate prints. A cushions main job is to draw the eye so consider what kind of impression you want to make.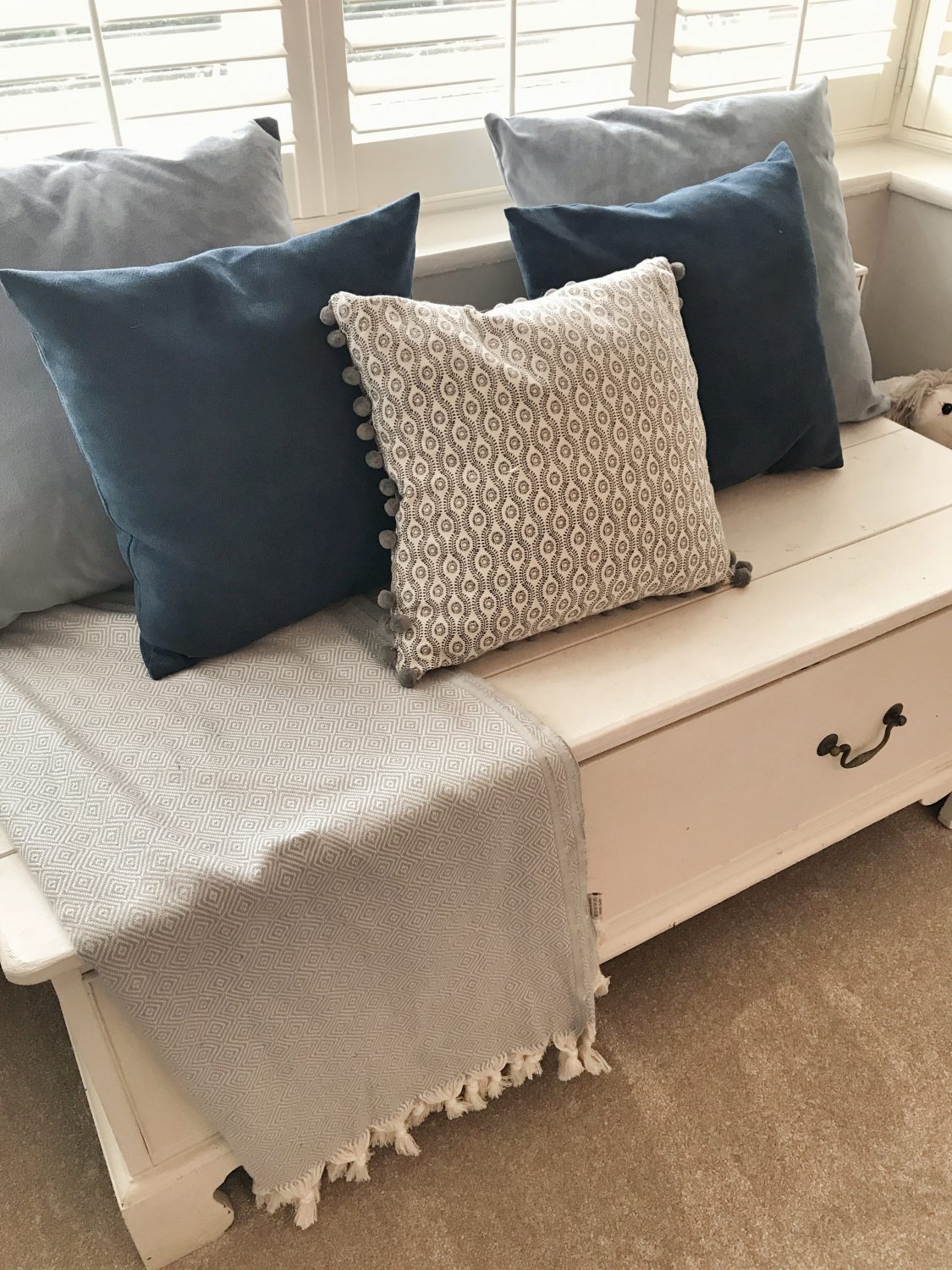 2. Consider colour –
If you're a neutral lover like me & can't be dealing with the commitment or intensity of bold colours then cushions are the ideal way to add a splash. Go with matching shades to complement your interior or add a real statement by clashing. From simple monochrome to delicate pastels.
3. Surprise yourself with shape –
Not all cushions have to be the regular 50x50cm square. Surprise yourself by experimenting with using different shapes such as smaller rectangle cushions or even round.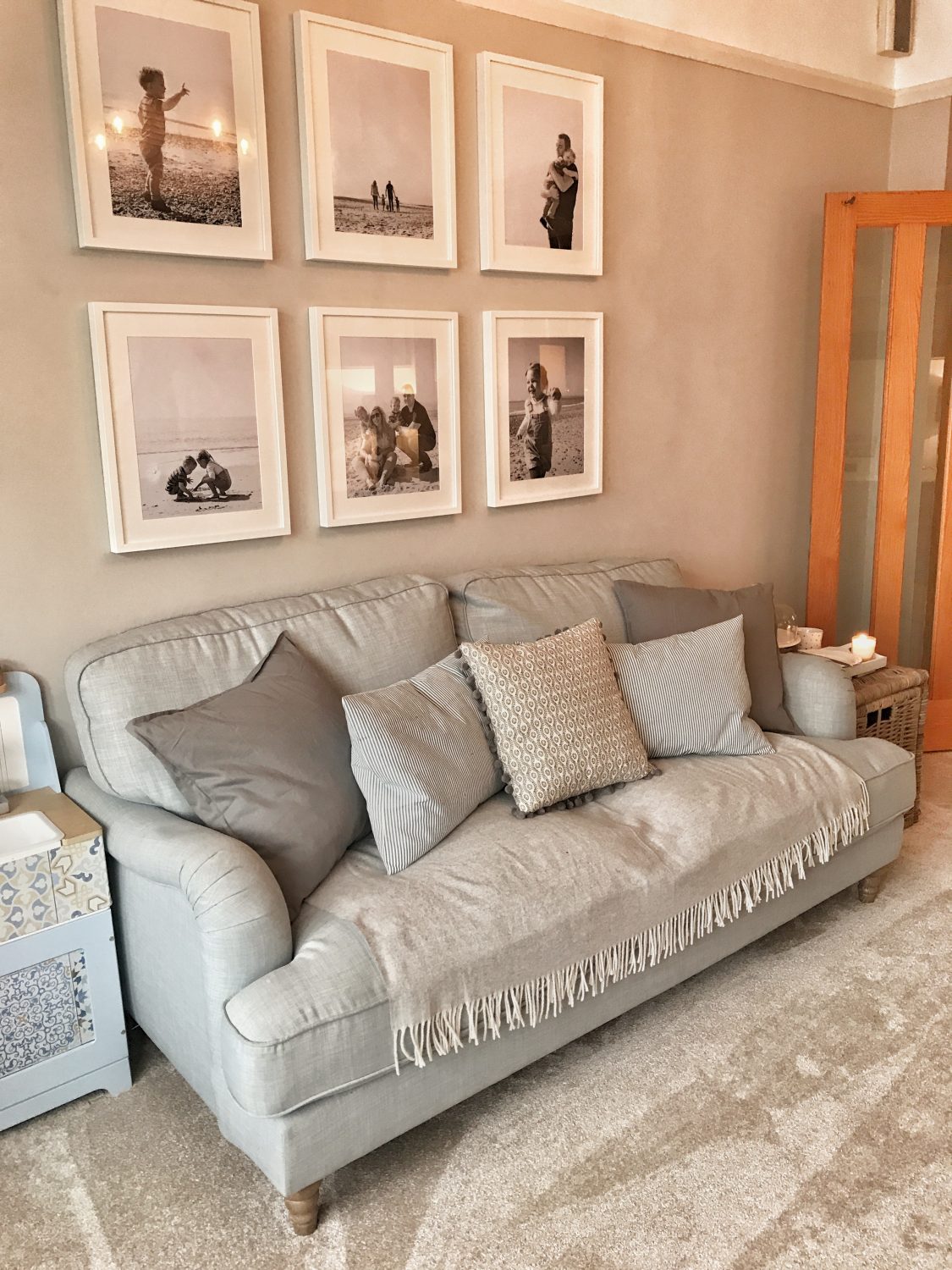 4. Try with texture –
Texture adds something to draw the eye as well as to the touch. Seek different fabrics such as knitted or  velvet to add something new to the regular cotton look or even try bobbled/pom pom. If it's luxury you're aiming for then cushion pads should be feather or down however do expect a bit of plumping to be involved.
5. Have a go at handmade – 
You'll be surprised how easy it is to make your own cushions although sometimes, it can actually work out more expensive than buying from a shop depending on the fabric used. For a simple envelope cushion tutorial that anyone can master, have a read of my blog post here.
Love,