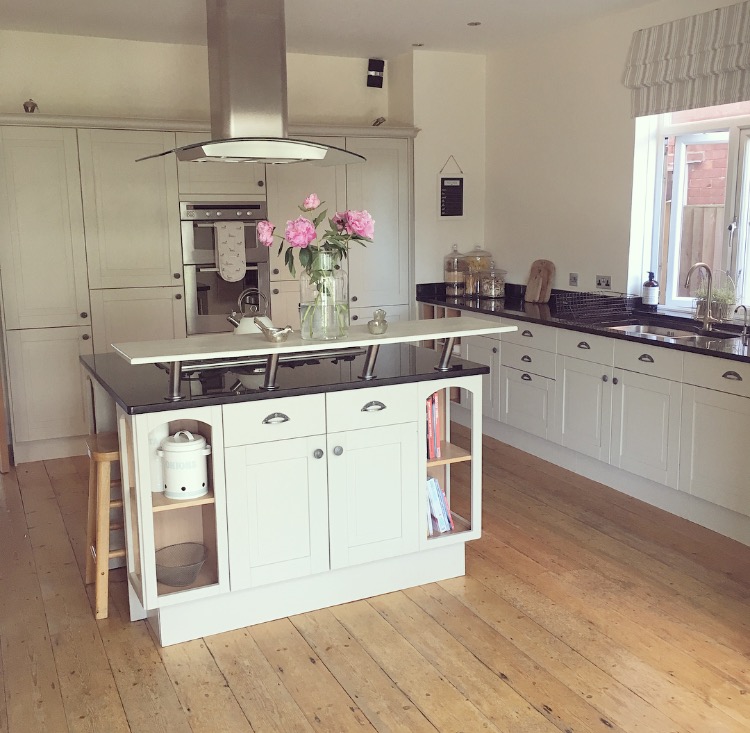 So it may not be quite '60 minute makeover' timescale BUT a room makeover needn't eat up too much of your time or take over your life. It's definitely achievable to give a space a new lease of life & fresh look in a weekend with these simple updates.

1. A lick of paint –

Nothing will make more of a difference (or statement if that's the kind of look you want to go for!) than a fresh lick of paint. Depending on the paint brand you go for, it can be done cheaply (I recommend Wilko's paint for those of you on a budget although their colour range isn't massively varied) & in a fair timescale. The great thing about painting is that everybody can do it so hiring a painter/decorator isn't needed so that cuts labour costs & just requires a tin of the colour of your choice, paintbrushes, rollers & a bit of elbow grease. 

Go for crisp white for a modern minimalist look to let your furniture & accessories speak for themselves or dare to make an impact with a bold bright colour.

2. Create a centre piece –

It may be a new piece of artwork, a gallery wall of frames, an ornament or installing a fireplace with a log burner. Whatever you choose to create a centre piece of your room has to really stand out to draw peoples attention & create the 'wow' effect so it's always important to go hard or go home. 

3. Change your flooring –

If your carpet has seen better days or you'd like a bit of a change then consider pulling it up to make way for something new. If your floorboards aren't ideal then sanding probably isn't an option but you can get some brilliant laminates & vinyls that look pretty realistic & will also require less maintenance as well as lasting for years to come without risk of staining. Alternatively, what about hunting for statement rug?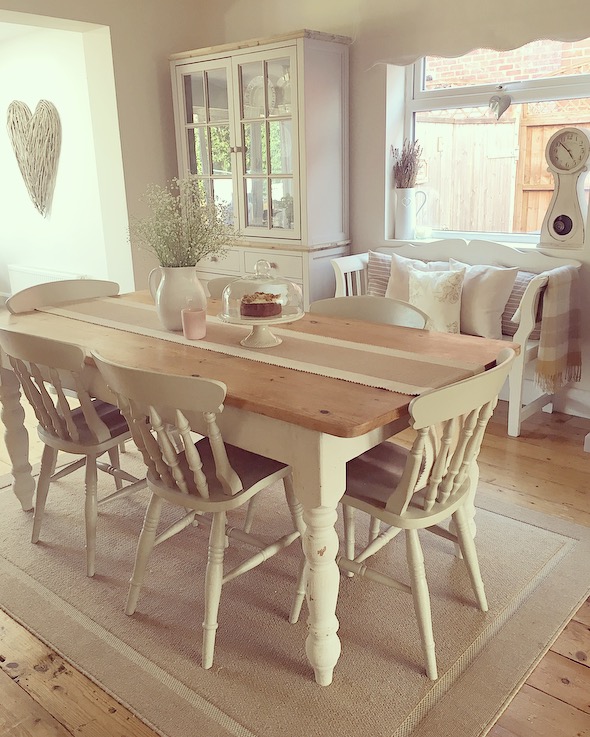 4. Upcycle –

Make the most of what you DO have not what you DON'T have. It's amazing what a coat of paint can do to a tired looking orange pine sideboard or chest of drawers. If you really want to make a difference in your kitchen without spending a fortune then how about painting your cupboards? I gave mine a new lease of life using Farrow & Ball 'Stony Ground' which completely transformed the look of it. Check out my tutorial on chalk paint upcycling here. 

5. Think lighting –

Lighting plays a huge part in contributing towards the atmosphere & general mood of a room. Replacing ceiling light fixtures to a feature piece such as an above table pendant will immediately create the perfect dining space. Likewise, using table or floor lamps instead of main ceiling lights will create a cosy & inviting vibe.

6. Have a rearrange –

One of my favourite things to do as a little girl (& I've never really grown out of it..) is it rearrange my furniture. You'll be surprised how experimenting with a little move around can completely transform a space without costing a penny! Sometimes it takes an outsiders perspective that isn't so 'stuck' to be able to see the different layout options available so rope in a friend to help.

7. Use nature –

Use exteriors to inspire your interiors for harmonious living. This can be as simple as buying a fresh bunch of blooms for a pop of colour to adding in house plants or growing herbs on your windowsill.

8. Update soft furnishings –

If you're anything like me with a love of all things neutral then the likelihood is that all your main furniture is in muted colours such as creams, greys & whites. It's SO easy to give a room a new look by changing up soft furnishings if this is the case. Think cushions, throws, curtains & so on which will bring an accent colour which can be changed with the seasons (or when you get bored…). I've blogged about accessorising with textiles here.

What's your top tip for updating a room?

Love,