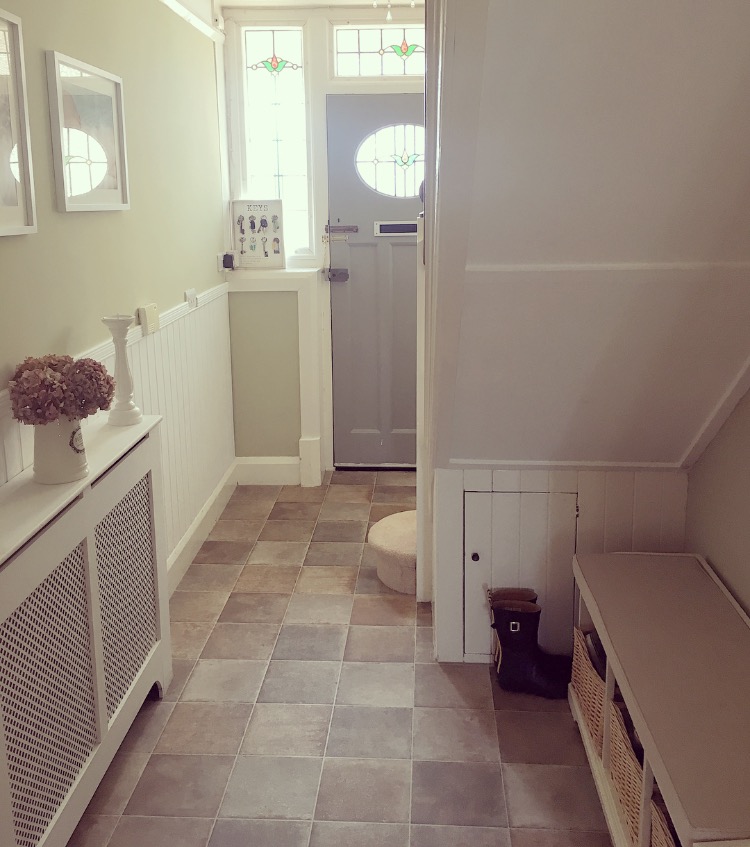 As we all know Charlotte is always eyeing up her next project or interior overhaul and very much works on instinct and impulse. This has the benefit of making our home beautiful but the disadvantage of meaning my "Get shit done list" as we like to call it is full going into every weekend and some evenings (depending how impatient she is being).
I can always see them coming now, because the seed is normally planted in advance, an off-hand comment such as "I think a pergola would look nice there" or "I am not sure I like that wallpaper any more" within minutes can become as urgent as Rory having a huge turd in his nappy while bouncing on the sofa. She has already dropped two hints recently about levelling out our rockery and another about taking up the lip that surrounds the grass in the garden – I am pretending that I haven't noticed but it is only a matter of weeks until she hands me a shovel and adds it onto my get shit done list.
There are occasions when her overwhelming desire to get a project done is so great that she thinks it up, buys the necessary equipment and completes the project within hours. I have come home from work before to a completely re-tiled en-suite without any warning. Don't get me wrong these are a rarity as normally she is patient enough to wait until I am through the door before starting and then looking at me with puppy dog eyes making it impossible for me not to help (and by help I mean she leaves me to it). You have probably seen various Instagram Story clips of me doing jobs in the evening while Charlotte sits nearby and commentates like a female slave-driving David Attenborough. She works from the neck up and I work from the neck down.
One of the most prominent examples was when I popped home on a lunch break to surprise her with some food and walked in to find her in the middle of stripping all of the wallpaper from our lounge, there had been no warning and suddenly finishing it off and repainting the entire open-plan area had been added to my list for that evening.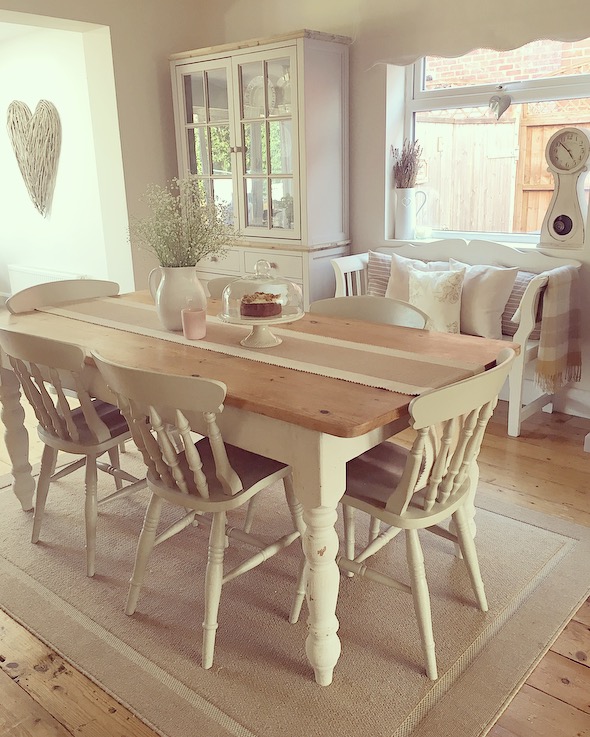 Within 1 year of moving into Baylyn House we have redecorated the hallway, the downstairs toilet, the utility room, the office (x2), the kitchen, the dining room (x2), the lounge, the playroom (x2), main bedroom, en-suite (x2), spare room (x2) Elsa's room (x2) & Rorys room (x2) and the garden (front and back). Just for emphasis purposes this is in 1 YEAR………1……YEAR!! That is just shy of 2 areas a month; this does not include the odd jobs to slightly upgrade or the building of an extension where our conservatory used to be either. If I had a penny for every time I have done a tip run I would be rich enough to buy myself a Jo Malone candle for Charlotte to then burn; it is now an ongoing joke at my work about how many tip runs I have to do on the upcoming weekend – I laugh along with them and then have a little cry in the toilets.
The constant redecorating is as annoying as the constant buying and selling that goes on; we could have an item for a matter of days before a decision is made to sell it because it doesn't suit, the only thing that she wouldn't sell is Mungo, I actually found Rory on Gumtree last year! In all seriousness he is still for sale if anyone is interested? Just post an offer and contact number below. Elsa isn't for sale; that is where I draw the line.
In the same breath, this ties in with previous posts about being an Instagram Husband; cushions, candles and everyday objects that are not ever to be touched pollute my life. Along with jars full of cookies and cereal that are for decoration only….it is madness.
To conclude, putting the graft into your house and expelling your time, love and energy helps make it into a home, more than a lick of paint would. All of this has helped me become handier around the home, going from a novice to someone who is semi-competent helps with the evolution into the king of my castle (and wife is my queen). Although it can be a pain at times, having a beautiful house and a wife who is obsessed with interiors is not just for aesthetics it helps you put a bit of yourself into it and through the constant redecorating it has allowed me to grow into a more useful and involved husband.
As much as together we have made this house into a home, it is also the home that made me.
Mr THTMM x